Urbanears Luma review
Scandi AirPods at half the price?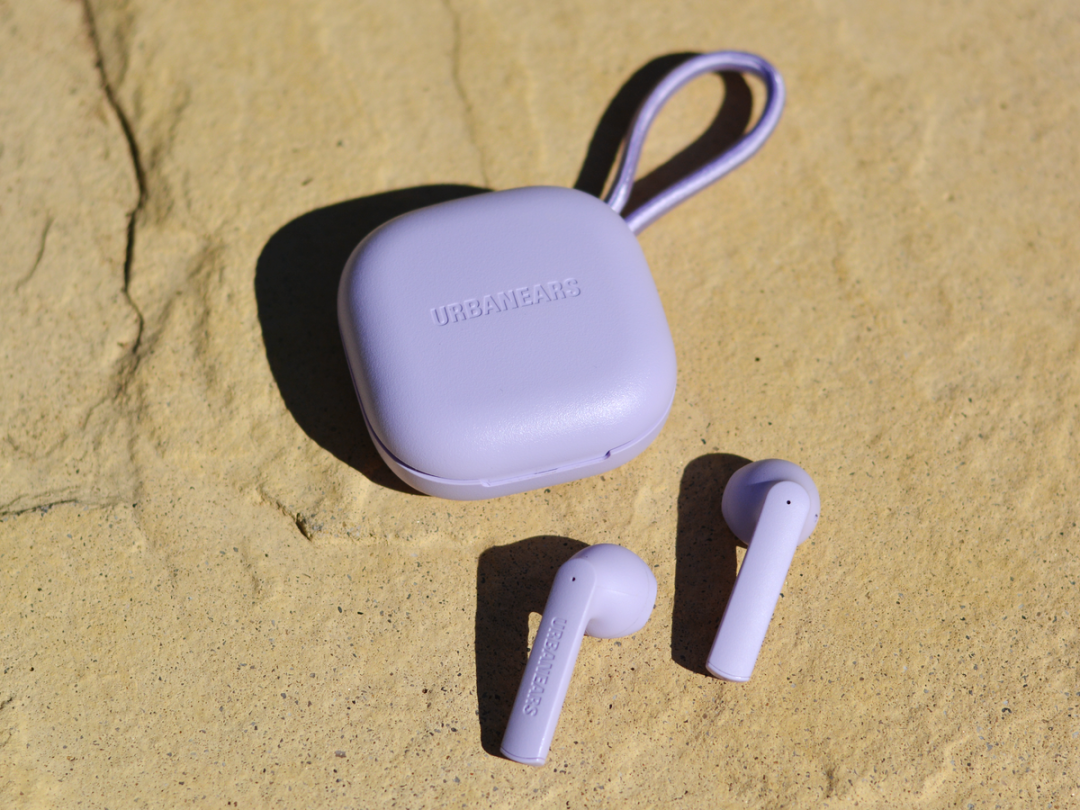 Two things distinguish Urbanears as an audio brand: understated shades and unusual names.
From the Baggen to the Plattan, the Swedish maker has long been shipping audio gear with left-field labels, none of which would look out of place in a chic sonic chamber.
No surprise, then, that the Scandi manufacturer's first foray into true wireless earbuds follows suit. Launched alongside the in-ear Alby, the new Luma 'buds ship in four matte shades and promise an attractive, affordable alternative to Apple's AirPods. There's wear-detection, splash resistance and a 25-hour battery life, as well as touch controls and wireless charging. 
But does the aural experience match the spec potential? Or, to quote another Swedish outfit, is it more "Mamma Mia" than "Thank you for the music"?
Design & build: Stockholm syndrome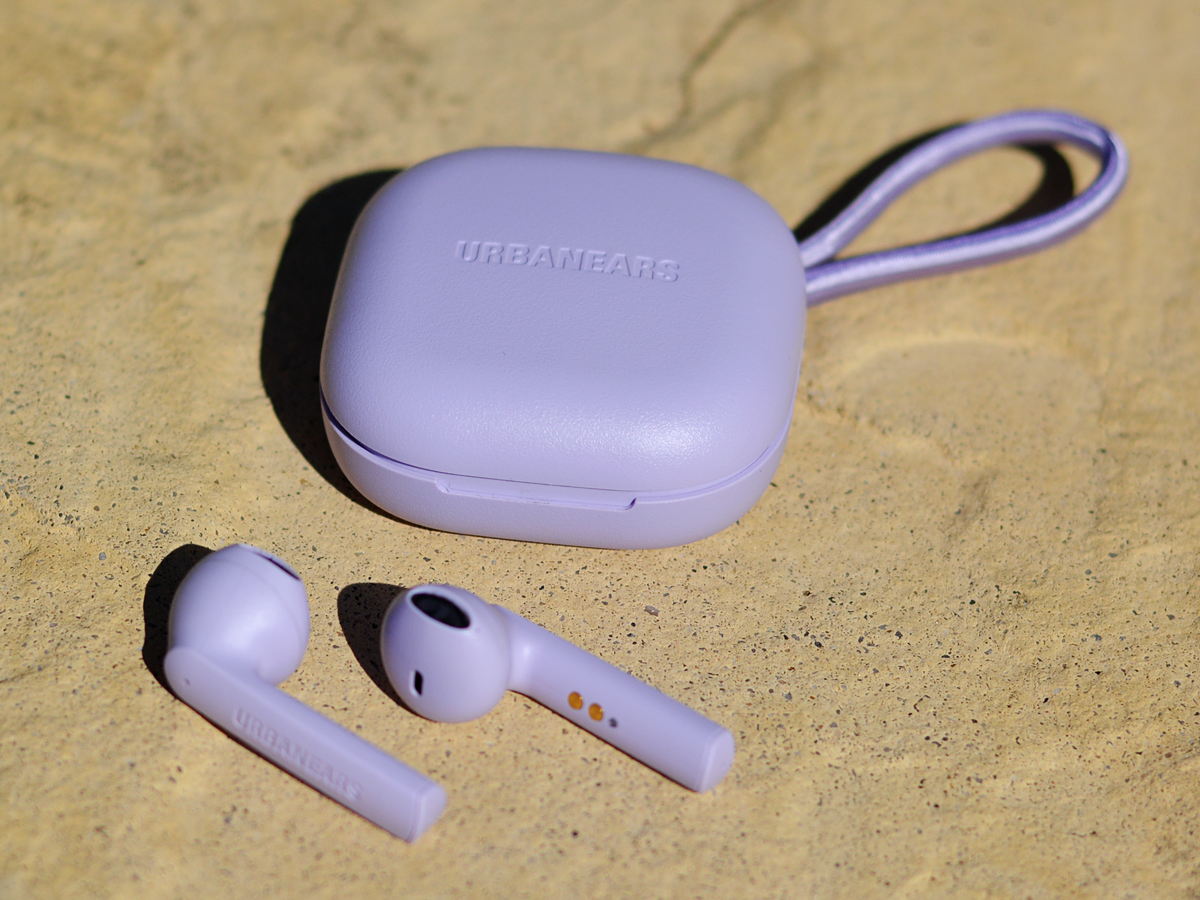 Imagine an AirPod with a squared-off stem and a natty, matte-effect finish. That's essentially the Luma. Rather than breaking the mould, the Urbanears 'buds take the Apple precedent and give it a Scandi twist in four distinctive shades: Dusty White, Charcoal Black, Teal Green and Ultra Violet (pictured).
Stopping just short of plasticky, the splash-resistant earphones also use the same fixed-fit approach as the AirPods. No silicone tips here: the earpiece is a one-size moulded number – and it faces the same issues as so many hard-shell 'buds before it.
Whether because of the shape, the size or the material, I simply couldn't get the Luma to stay in place. Despite experimenting with stem position, trying different angles and even pushing the 'buds more firmly into my ears, the Luma would always work loose – especially when I was on the move.
This meant it was almost impossible to create an in-ear seal, preventing any noise isolation and significantly affecting audio quality. And, while the earphones are certainly lightweight, having to constantly adjust their fit made for an uncomfortable wearing experience.
Interface: wear aware
Things are a little slicker when it comes to pairing and playing. Hooking up is a straightforward affair: pop each earphone out of the case and wait for five seconds. Once the little white light on each Luma 'bud illuminates, they'll be ready in your Bluetooth menu. Switching sources is simply a case of repeating the process, with the Luma confirming fresh connections with a ping.
Touch inputs on the back of each 'bud make device control easy, too: double-tap to pause, triple-tap to skip, long-press to summon your voice-assistant. Corresponding actions can't be customised, but all that's really missing is the option to adjust the volume. More problematic is the high sensitivity. Responsive enough to use with gloves on, the touch panels will regularly detect accidental commands when you have to tweak the Luma's position in your ear. Which is often.
Just as reactive – but for the better – are the wear-detect sensors built into each stem. These reliably and swiftly halted music whenever I removed the Luma, doing the opposite when I returned them to my ears.
Sound quality: self-isolation necessary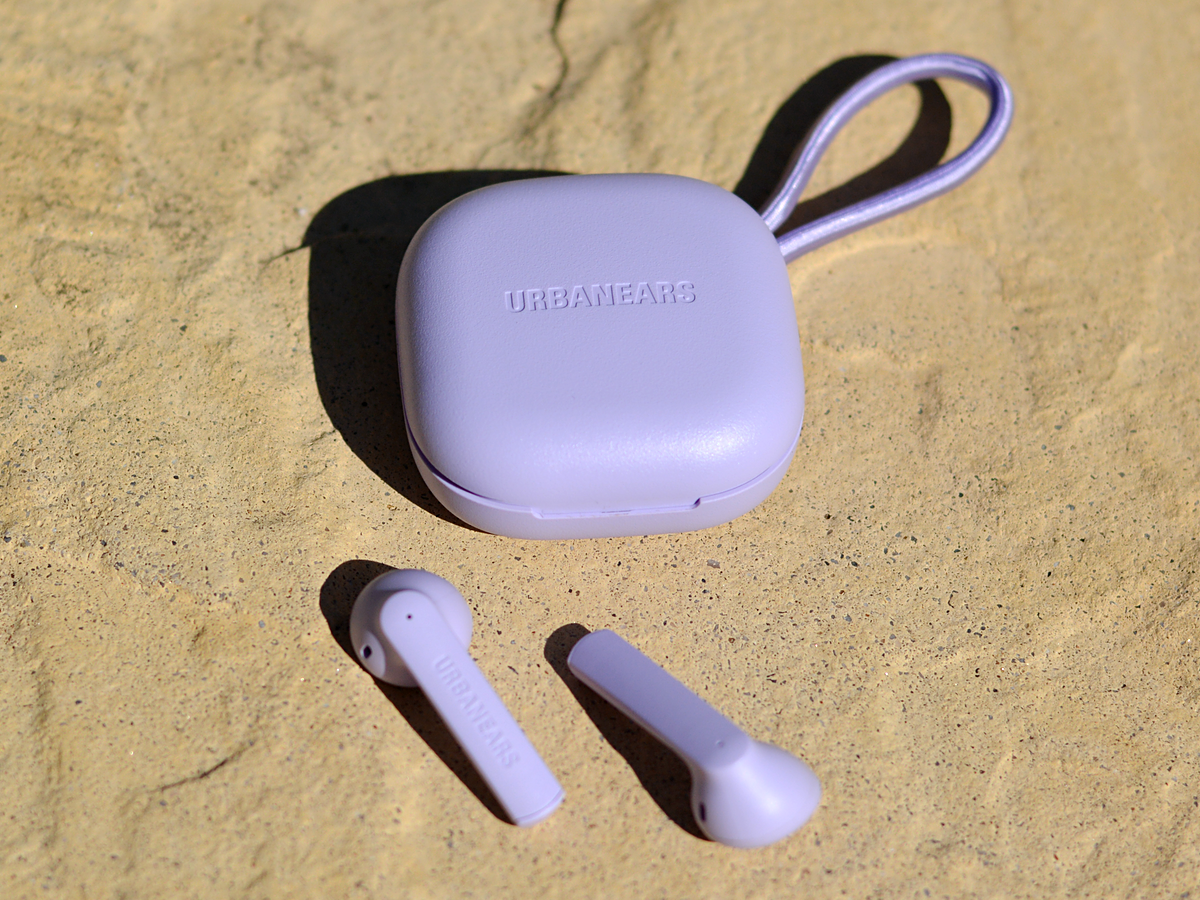 So far, so-so – and it's a similar story when it comes to sound quality. With a perfect fit in a quiet room, audio performance is fine for everyday listeners. But those with keener ears will find that the Luma falls disappointingly short, especially in environments with background noise.
Because the Luma struggles to maintain a seal in the ear, there's next to no noise isolation. Not only does this mean that audio output has to compete with surrounding sounds, but it also makes the listening experience an airy one.
Bass isn't bad if you hold the Luma in place, but as soon as the earbuds inevitably work loose, the audio becomes treble-heavy, bordering on tinny. And though there's plenty of volume on offer, the body of the sound lacks depth and punch, while the cramped soundstage provides limited room for detail.
Worse still, the drivers seem to struggle with more complex tracks, suffering from some distortion even at lower volumes – and clipping is particularly evident when there's heavier drum and bass. Sorry, Pendulum fans.
Battery life & charging case: puck power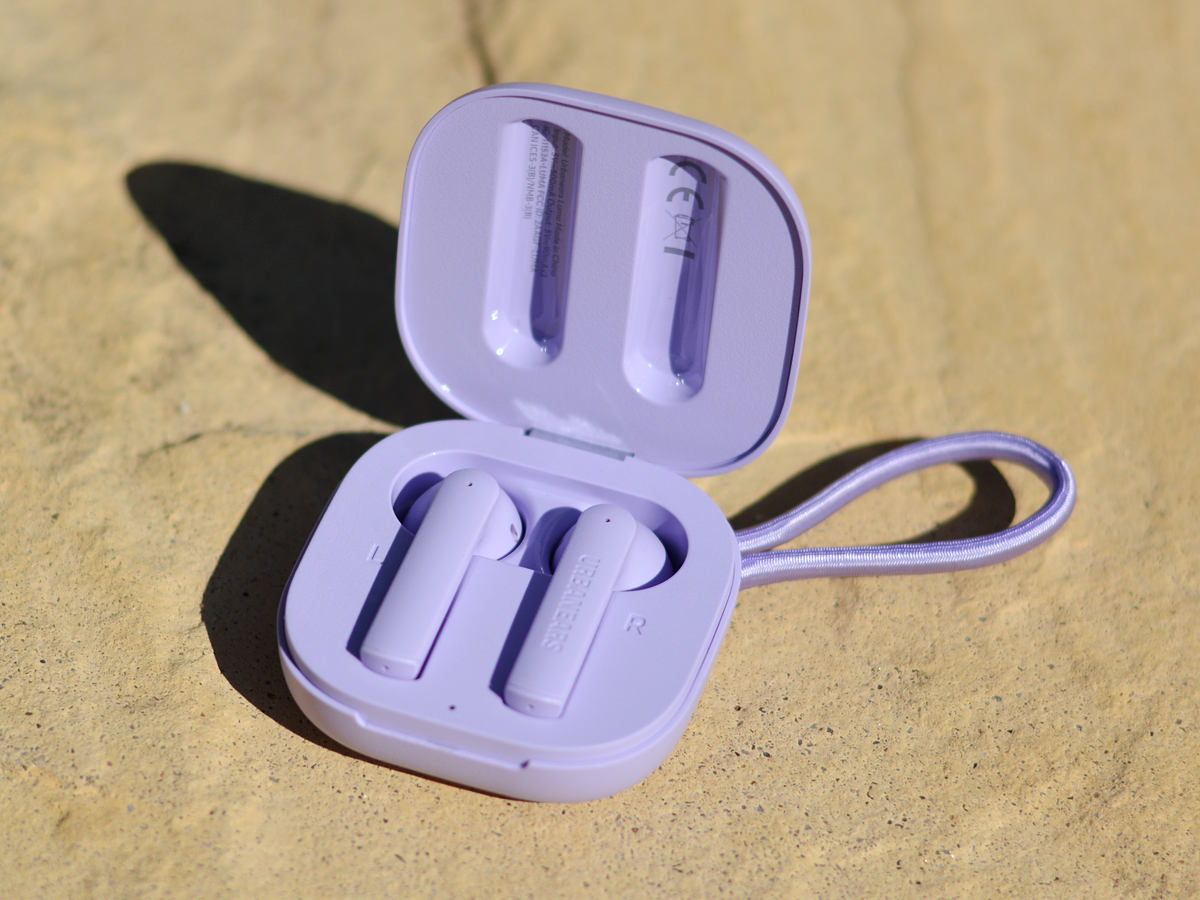 As for battery life, a full charge will see the earbuds last for a respectable five hours, while a further four charges from the carry case take the total to a stellar 25. And because the recharging time is less than two hours, you won't be without audio for long.
The case itself is a pocketable puck that shares the same plastic matte finish as the earphones, with a handy elasticated loop integrated into the top right corner. Like the best Swedish accessories, it can pack flat – but the lid and hinge feel worryingly flimsy, with a fair amount of flex when open.
More reassuring are the slots inside the case, which grab each earbud magnetically, leaving just a little bit of wiggle room when they're lying flat.
Juicing the case can be done with a USB-C cable or wireless charger – a neat feature for a budget set of 'buds – while a three-colour LED inside indicates the level of charge. This automatically illuminates when you re-insert the earphones, but not when you open the case – and there's no way to check the cell's status from the outside.
Urbanears Luma verdict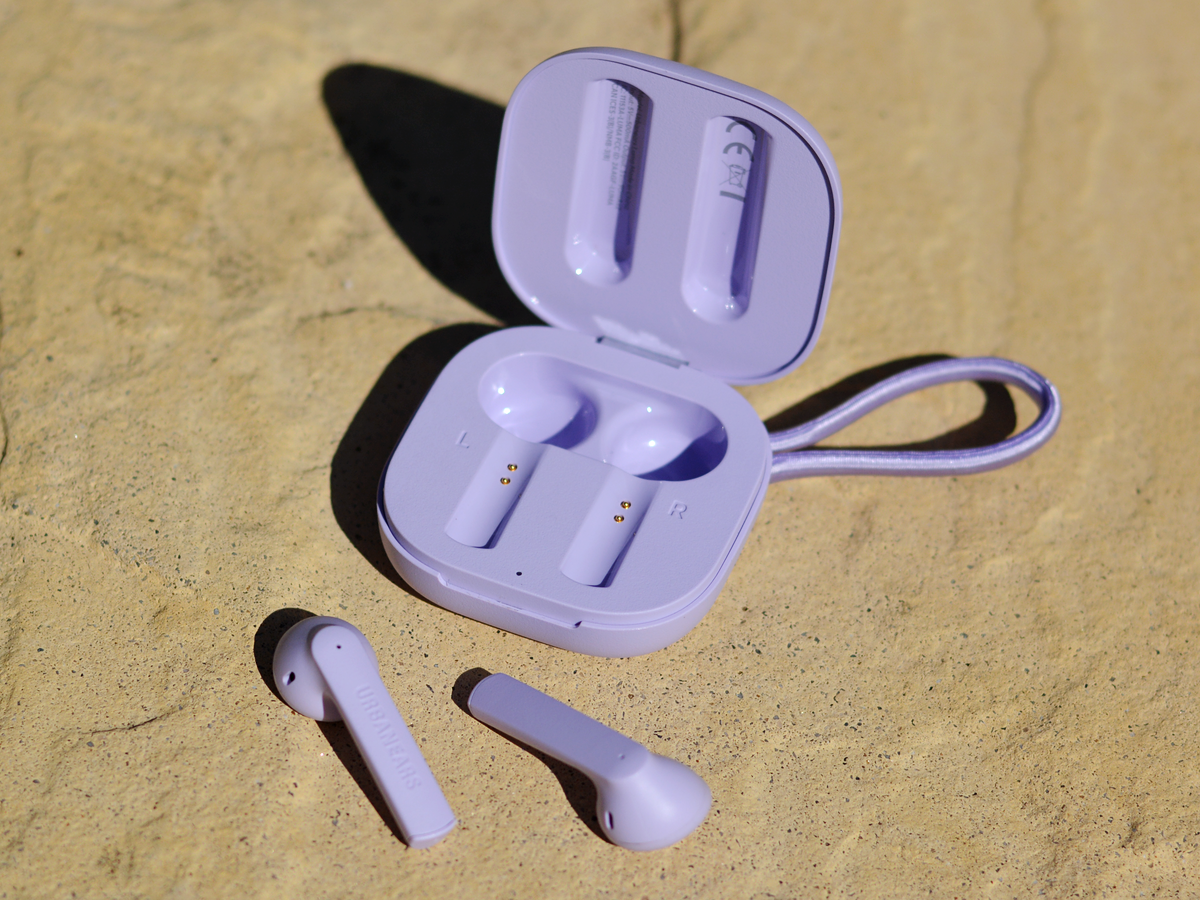 There's something very appealing about a set of neat and chic wireless earbuds and, on paper, the Luma offers plenty. A 25-hour battery life is not to be sniffed at, while wear-detection and responsive touch controls prove genuinely useful – all in a package that's subtly distinctive.
Unfortunately, attractive though their Scandi style might be, the Luma 'buds are let down by average audio quality and a hard-shell design that makes a secure and comfortable fit almost impossible to achieve.
They might be half the price of the Apple AirPods that they in many ways resemble, but at £80 they're not a bargain basement buy. And, in that territory, the Urbanears Luma is competing with the likes of Huawei's Freebuds 3i, which offer snug silicone tips and full active noise-cancelling for just a tenner more.
So if you're happy with one-size earphones and fancy a pastel shade that stands out, you might be willing to look past the Luma's several shortcomings. But if audio and comfort matter most, there are better earbuds in the price bracket.
Stuff Says…
Pretty chic and fairly cheap, Scandi style can't hide the average audio and insecure fit of these affordable AirPod pretenders
Good Stuff
Battery goes long, charges fast
Attractive matte design
Wear-detection works well
Bad Stuff
Audio is shallow and airy
Insecure, uncomfortable fit
Charging case lid feels flimsy