Urbanears Stadion review
Sports headphones with a loopy difference - but can they go the distance?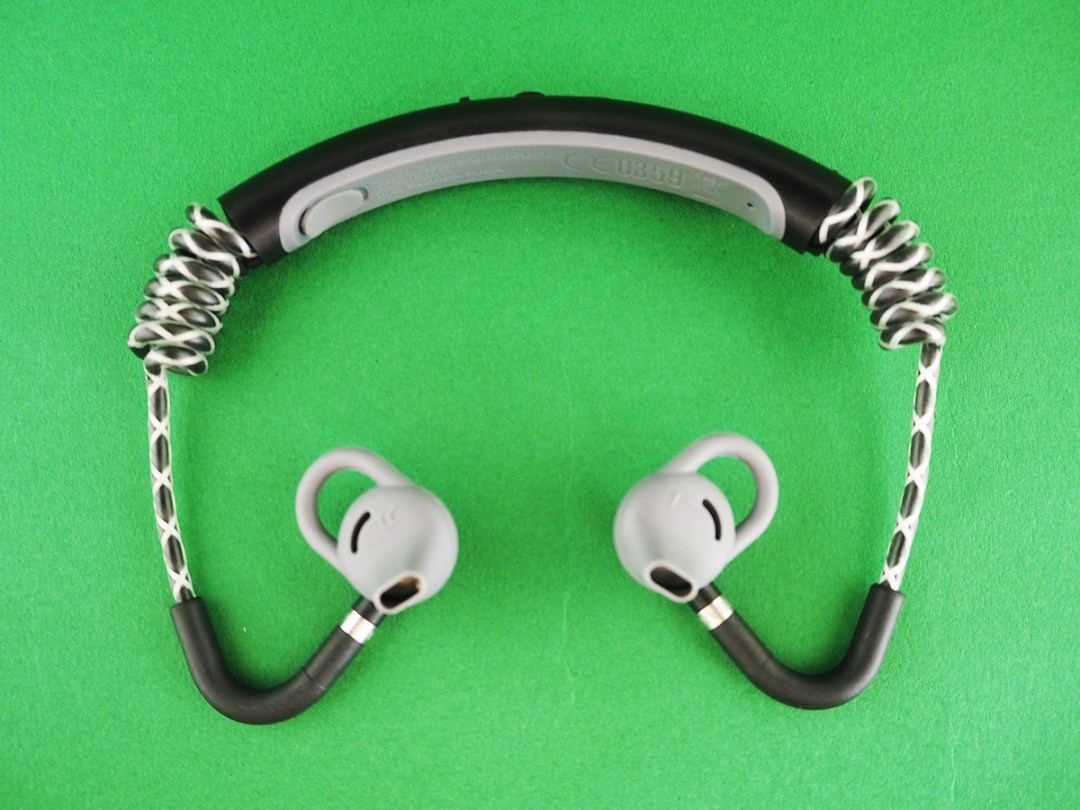 Rating a set of sports headphones is a tricky task. See, for everyday listeners a good set of cans means high-quality, isolated sound paired with a comfortable setup.
For city sprinters, though, total noise isolation is the last thing you need: background sounds are your ticket to a safe run around the block.
Urbanears' novel Stadion headset unquestionably opts for the latter. Equipped with a unique coiled design, these around-the-neck 'buds serve up secure comfort and a sound experience that's perfectly listenable – without blocking out the world around you.
Does this make them a stellar set of 'phones, though? Read on for our full review of the Urbanears' Stadion.
Coiled comfort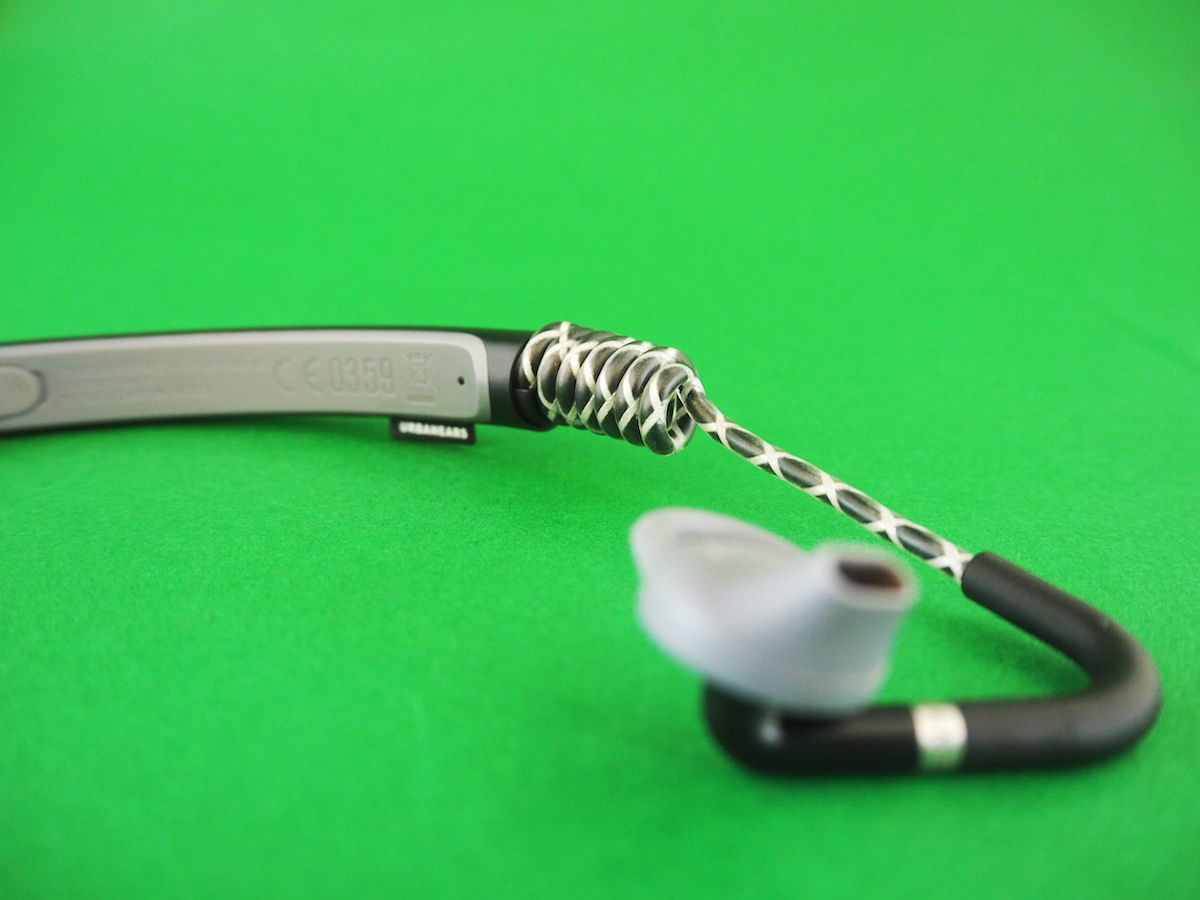 Pick up the Stadion and the first thing you'll notice is that coiled cable. Rather than hanging limp around your collar, the wound wires are elasticated, pulling the control bar snug against the base of your skull.
Slip them on and, at first, they'll feel quite odd. Start moving, though, and you'll soon feel a surreal sense of liberation. With no wires dangling you get no sense whatsoever of being encumbered by the headphones. In fact, they're probably the most secure active cans I've ever tried.
They also happen to be nicely light, without feeling floaty. There's a constant sense of presence, which I much prefer to the up-and-down, light-then-heavy feeling you get with many Bluetooth earphones as you stride.
Round the back, you'll find three buttons on the bar – one for pause/play and two for volume. The latter two also double up as skip buttons, with a hold. The buttons are the perfect size for mid-activity interaction and, because the control bar is kept neatly in place behind your head, there's none of the usual fumbling to find the in-line remote. It's all neat and feels like a refreshing release from the frequent faff associated with sports headphones.
Rubber not rubbin'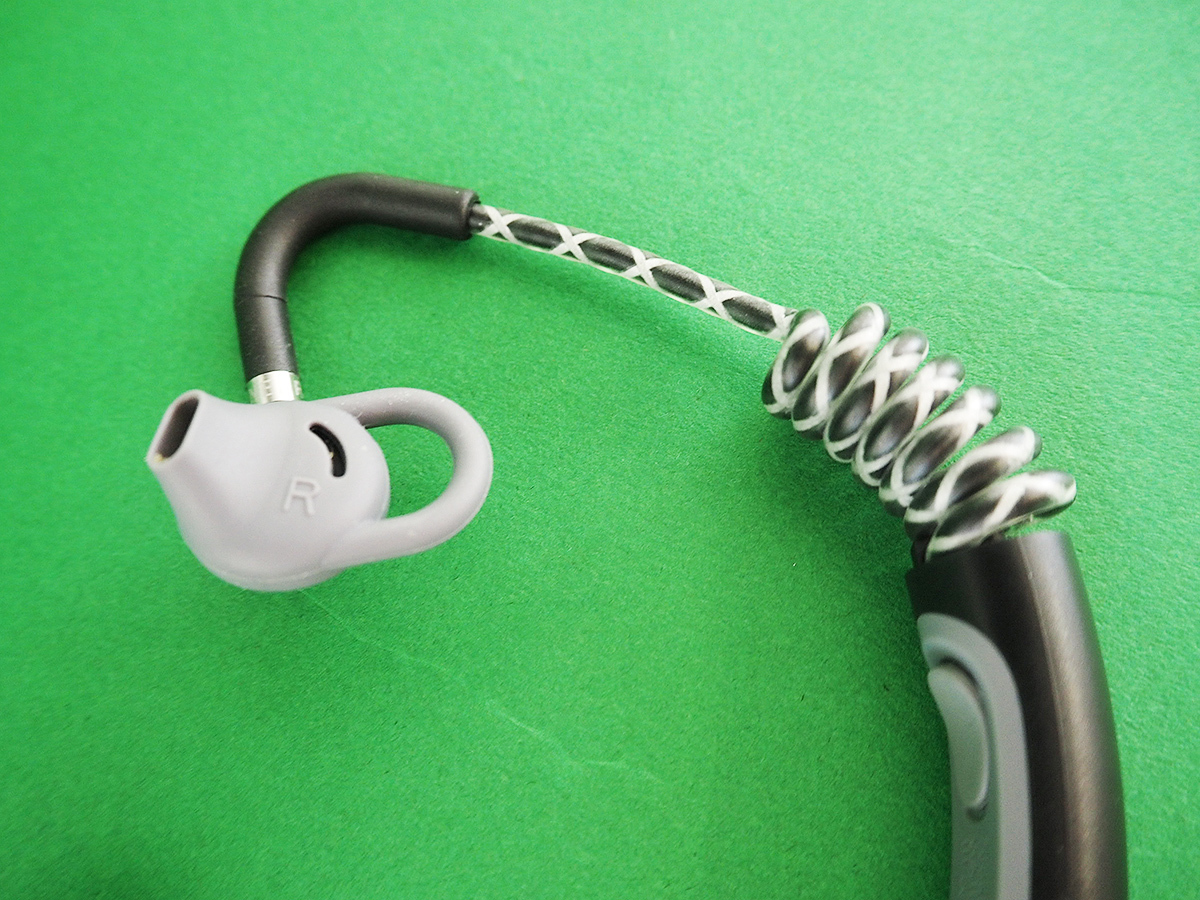 Besides those coiled cords, the Stadion is kept in place by ear-hooks and interchangeable tip moulds. Three mould sizes are bundled in and, provided you pick the right fit, the hooks will become superfluous.
The moulds themselves rely on hollowed-out rings of rubber which gently follow the shape of your ear. They're just firm enough to fit snugly without causing uncomfortable friction (as I've experienced with firmer Bluetooth 'buds in the past) and contribute a lot to the overall comfort of the headphones.
While you won't entirely forget that you're wearing them, paired with the wire-free abilities and elasticated security, these are headphones that will liberate your activities.
Plenty to hear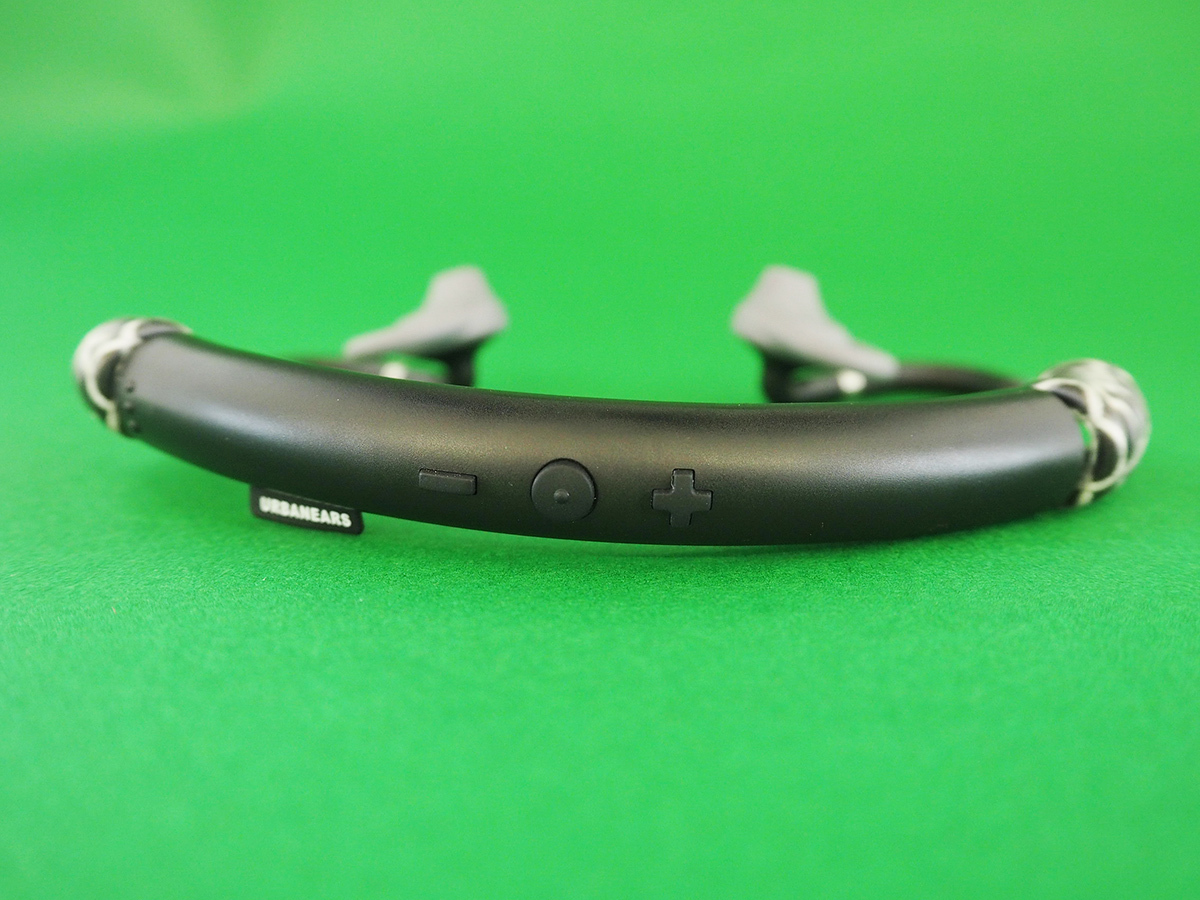 Comfort is key for active headphones, but sound is the other half of the bargain. Here, there's a debate in the waiting for the Stadion. See, these 'buds do nothing to isolate outside sounds. Run along the road and you'll hear cars. Sit in the office and you'll hear your colleagues' conversations. Annoying.
The reason? Because it's safer. As someone who crosses many roads on a run (and likes to listen while cycling), being able to hear the world around me is really important – and it's why I like the Stadion a lot. For others, though, they'll find these Urbanears 'phones let far too much sound in. It depends whether you like to block everything out to get in your zone.
Either way, sound quality is decent. It's not high-end by any measure, and there's a distinct lack of bass (most noticeable when listening in quiet environments), but the mids and trebles are clear and crisp and, perhaps most importantly, listenable. It's these frequencies that'll matter most when battling external noise too.
Even so, you'll still need to boost the Stadion quite loud to hear all aspects of a track when in busy environments, and there's a fair bit of detail missing when things get noisy – even compared to something like Sony's £39 MDR-EX450P.
All the same, as a pair of a dedicated running 'buds, these offer one of the best all-round sound-meets-comfort experiences going.
A wholesome package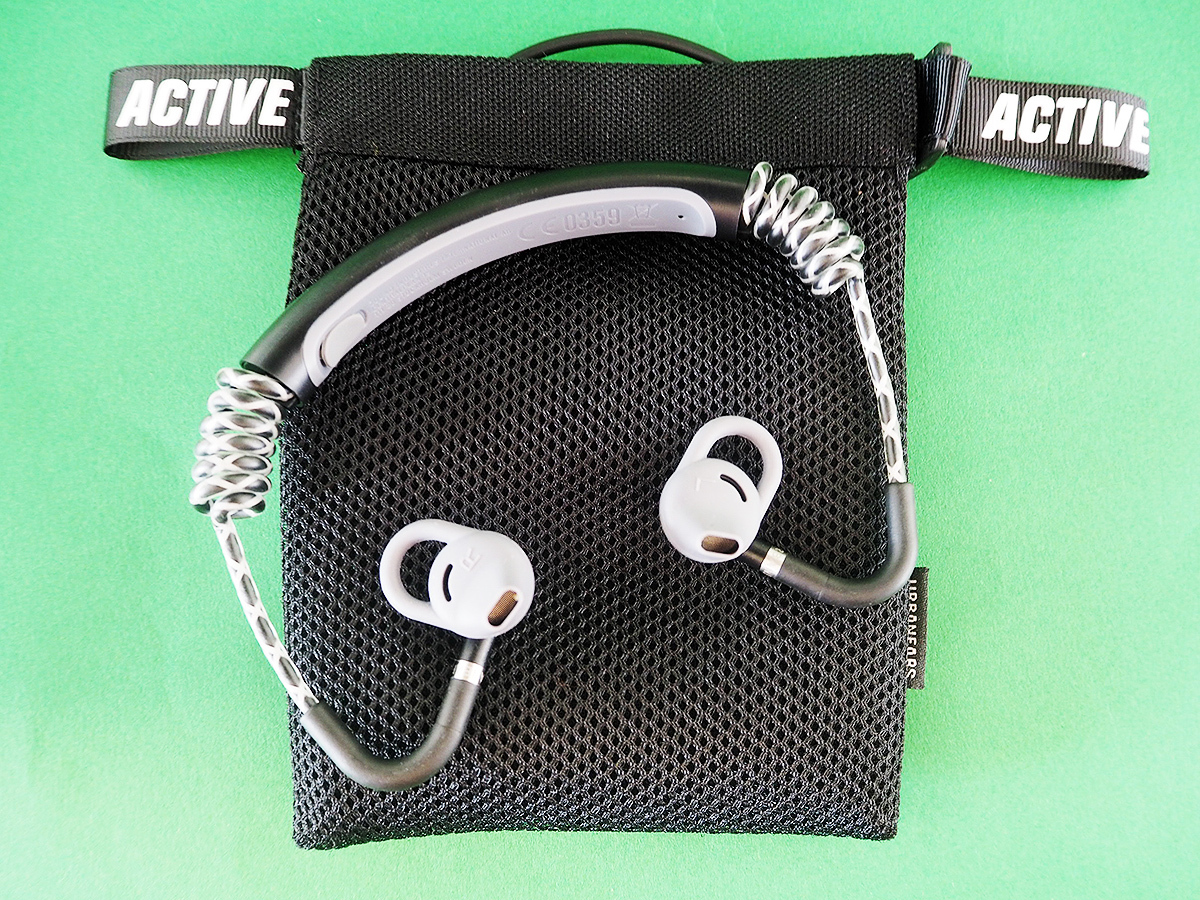 That continues to be the case with battery life, too. I pretty much matched the stated 7 hours from a single charge. Running and listening for 30 minutes a day, I only had to charge them after 12 days (with the shortfall likely explained by re-pairing every time).
Pairing itself was a cinch with a long-press of the power button, and my iPhone SE had no trouble automatically finding the Stadion every time it started up.
Range is good, too: for my warm down, I was able to leave my smartphone in the house and head out onto the patio (around 15m from the source) and still achieve a clear, stutter-free signal.
Finally, there's a useful bundled mesh bag which pulls closed with two tabs. It's a small extra but one that's handy if you're treating these 'phones how Urbanears clearly intended them: as a dedicated sports accessory – something to be stuck in your gym bag for active listening.
Urbanears Stadion Verdict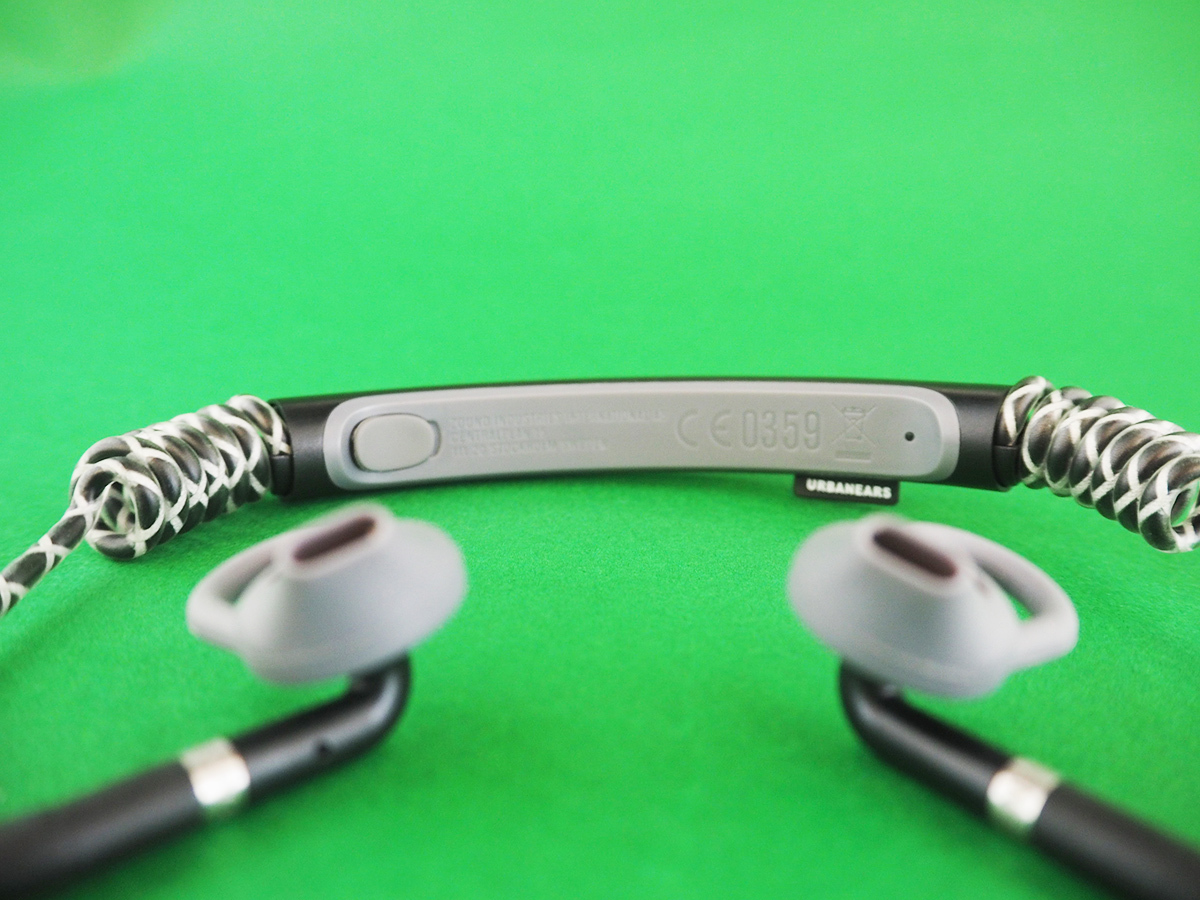 The Stadion, then, is perfect if you like to pace the pavement without blocking everything out.
Sure, the unique elasticated design might take a little time to get used to, but it soon became by far the most comfortable, secure and generally enjoyable set of sports headphones I'd ever used.
That's also, though, what makes the Stadion a tricky thing. These are very much a pair of 'phones to own alongside your everyday cans. Listening on the train or in the office there's simply far too much background noise (paired with that lack of low-end punch) to make them useful.
For many, owning a dedicated pair of running headphones is an unnecessary extravagance – particularly given the lack of on-board heart rate tracking, as offered by competitors such as the Under Armour Sport Wireless Heart Rate.
But, for those with £90 to spare and a need for forget-you're-wearing-them 'phones, the Stadion is the best thing out there.
Stuff Says…
Eminently wearable, the Stadion serves up a secure listening experience across all activities – without shutting the world out
Good Stuff
Properly comfortable fit
Secure yet liberating design
Background sounds are welcome for urban runners
Bad Stuff
Minimal noise isolation means poor office performance
No bass punch