Vivo X60 Pro review
Get your gimbal on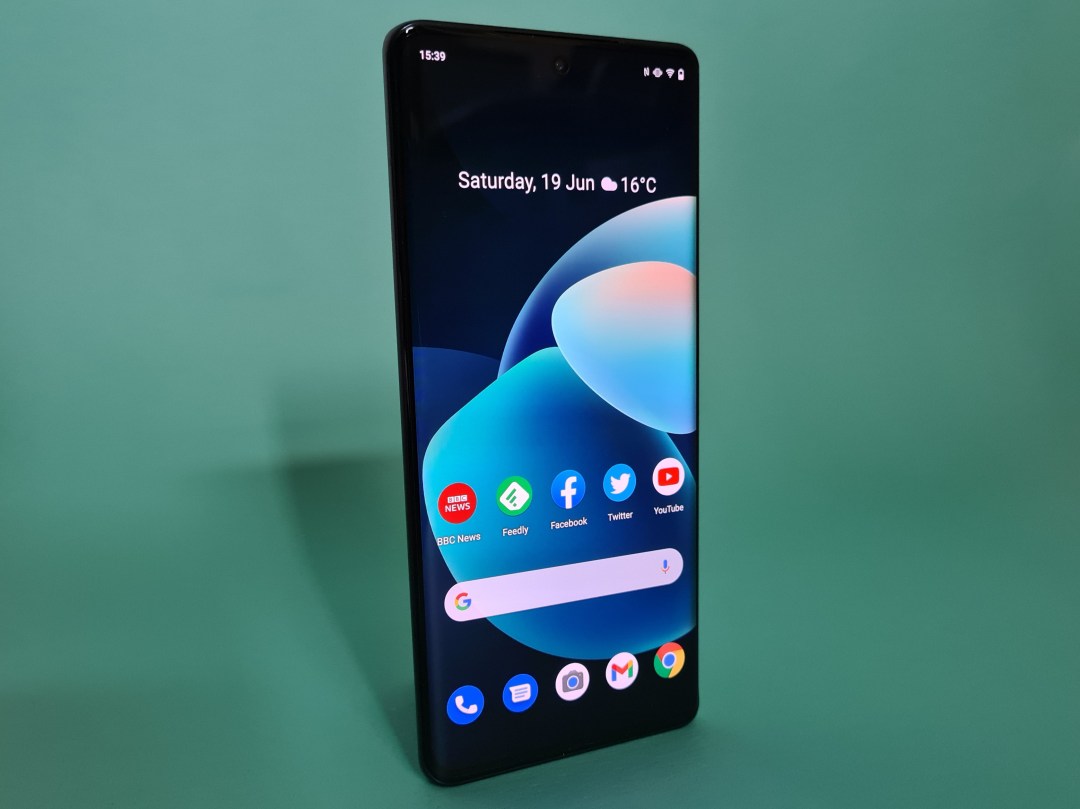 If you've been glued to the Euros this summer, you should recognise the name Vivo slapped on the advertising hoardings by now.
The smartphone maker isn't quite a household name in the West, despite doing great business in China for the best part of a decade, but as one of the tournament's major sponsors – alongside another Chinese tech brand in Hisense – there's a chance it'll be front of mind when you next go handset shopping.
Of course, it always helps when those handsets have killer features. So how about a video-centric camera setup? The X60 Pro gets a gimbal-assisted snapper with glass certified by lens experts Zeiss, as well as hardware that should help it rival mid-tier flagships from more recognisable names like OnePlus. It doesn't entirely have price on its side, though. Will that be a dealbreaker for a brand yet to gain a solid foothold in the UK?
DESIGN & FEATURES: A TOUCH OF FROST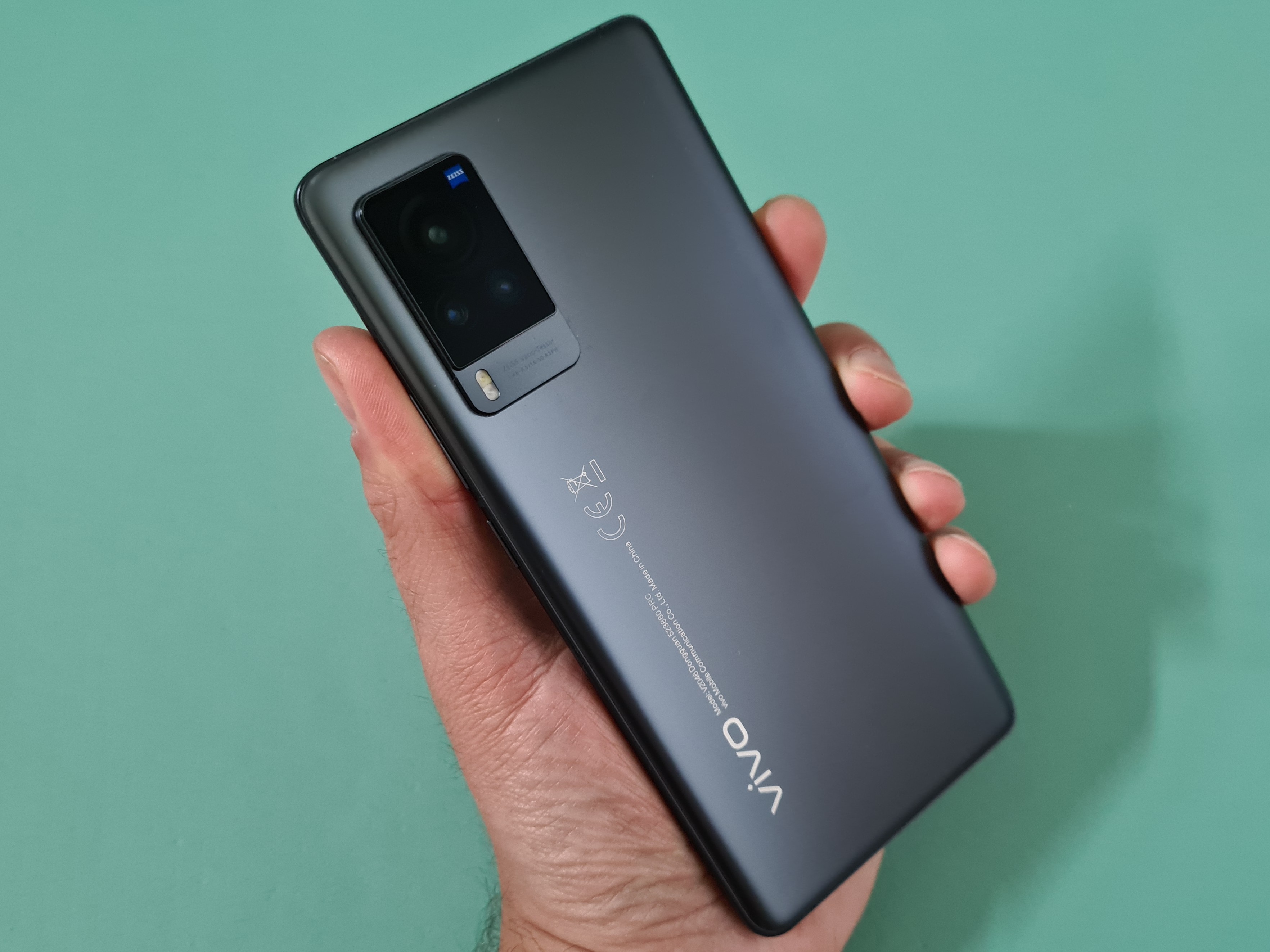 A glass-and-aluminium build might not be the first indicator of a premium phone any more, but a curved edge screen certainly is. The X60 Pro is a proper head-turner, with subtle branding, svelte dimensions and just the right amount of heft.
Even the chunky camera module on the rear exudes class, with an oversized main snapper and clean Zeiss branding. It sticks out a bit, but not enough that you'll struggle to slide it into a pocket.
The frosted glass rear looks particularly tasty, and feels satisfying under your fingers, yet manages to avoid being a magnet for greasy smudges. A holepunch selfie camera and in-display fingerprint scanner continue the minimal theme, the latter being very snappy to detect your digits.
This isn't a full-on flagship, of course, so does without a few niceties. There's no IP water resistance rating, no microSD storage, and no 3.5mm headphone jack. At last there's a USB-C dongle in the box to use with the bundled earbuds.
DISPLAY & SOUND: COLOUR ME HAPPY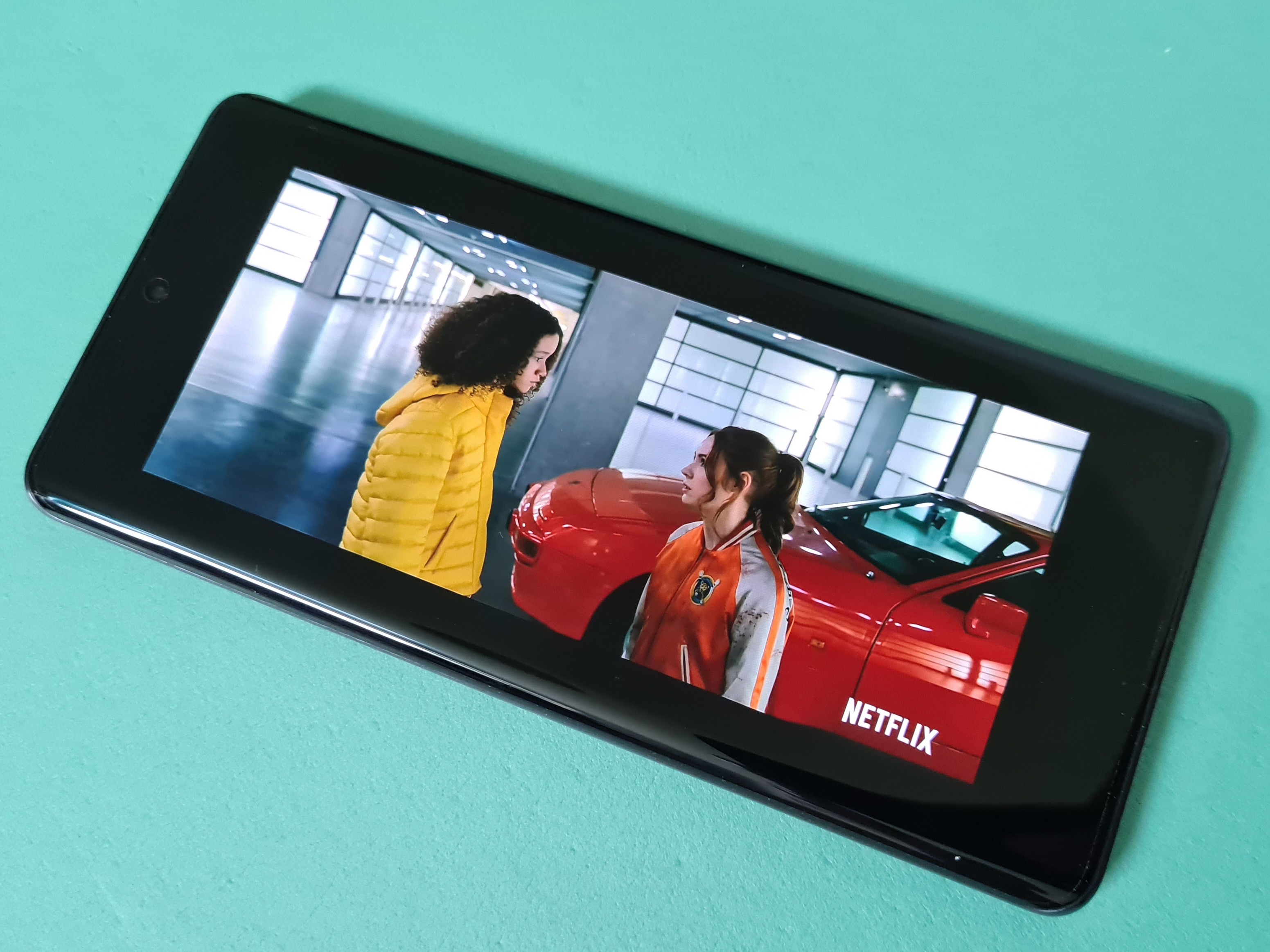 There's no doubt the X60 Pro's 6.5in screen is easy on the eye, thanks to an AMOLED panel which delivers retina-pleasing colours that stay on the right side of realistic.
It gets impressively bright, too (something some OLED displays can struggle with) so you'll have no trouble seeing what's on screen when you step outside. HDR videos really benefit here, with wonderfully bright highlights side-by-side with deep, inky blacks for truly impeccable contrast.
A 120Hz panel puts the X60 Pro on par with more expensive rivals when it comes to refresh rate, making for a delightfully smooth user experience. It can automatically toggle between 60 and 120Hz to save battery life, but there's no variable mode for the best of all worlds.
The just-better-than-Full HD resolution isn't going to compete with proper flagships for per-pixel detail, but the overall clarity on display won't leave you disappointed. It's a shame the mono speaker can't match up to the screen's high standard, though. It gets loud enough, but is easily muffled depending how you hold the phone, and has mids that overwhelm the rest of the frequency range.
CAMERA: STEADIEST OF HANDS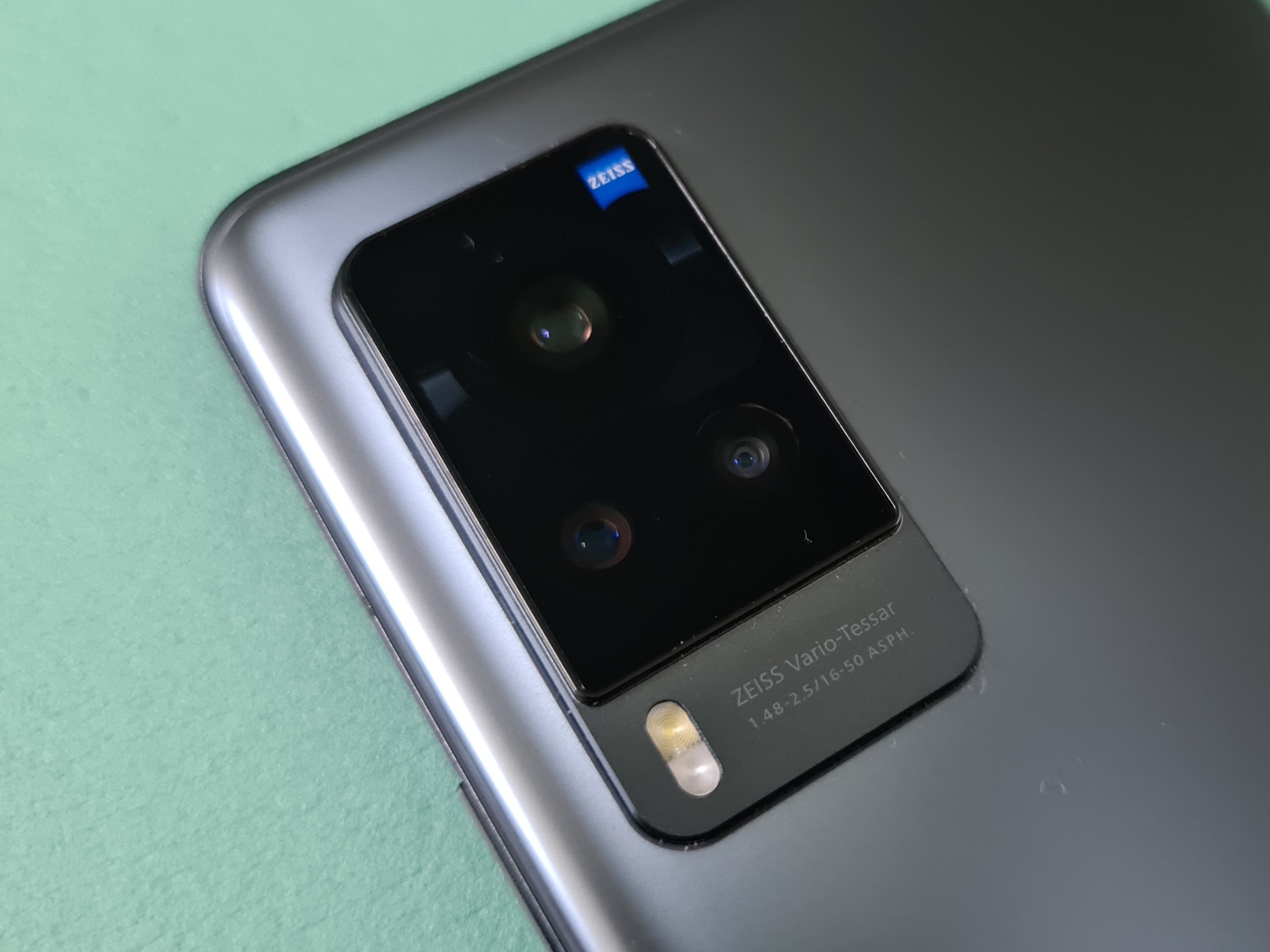 A trio of rear lenses might not be headline news in itself, but the gimbal keeping the X60 Pro's 48MP main snapper stable certainly is. Older Vivo phones have used one before, but the underlying tech has been upgraded this time around. It promises crisp stills and ultra-smooth videos that put typical OIS systems to shame.
There are two levels of stabilisation to choose from when shooting video, with the smoothest 'Super anti-shake' mode locked to 1080p and exclusive to the main sensor. The other two lenses rely on EIS.
It's not able to completely strip out shake from walking footage, but does a very good job, and stationary shots are even more stable. Stand still while panning the phone and the resulting footage looks impressively smooth. Unless you're chasing truly professional clips, you can do without a handheld gimbal with one of these in your pocket.
On the stills front, the massive f/1.48 aperture ensures there's no shortage of light hitting the sensor and helps keep noise to a minimum. Pixel-binning produces 12MP shots, with excellent dynamic range, but only average detail at this price. Things look pretty good on the surface, but zoom in and there's a lack of clarity that rival handsets manage to capture. Colours are undeniably vibrant, to the point of being over-saturated in a lot of scenes. Pictures might jump off the screen, but they aren't exactly true-to-life.
It copes rather well in low light, even in the standard camera mode, with some rapid image processing that balances detail and exposure – but colours are still a little too vivid. Noise does begin to creep in, but the stabilisation ensures sharpness is preserved. The dedicated night mode preserves even more clarity, but at the expense of realism on the exposure front.
The main camera is partnered with a 13MP ultrawide and 13MP telephoto zoom fixed at 2x. That doesn't sound like much when rivals manage 5x, but it otherwise delivers sharp, detailed and well-exposed images. Neither are a match to the main sensor for overall detail or colour consistency. Digital zoom, as ever, isn't going to compete with a dedicated telephoto, with a noticeable drop-off in definition beyond 3x.
The wide-angle is the hidden gem at this price point, with great colour balance, sharpness and dynamic range. It also doubles as a macro lens, letting you get impressively close to subjects and retaining plenty of detail.
While it largely keeps pace with similarly-priced rivals, and even beats them on the shake-free video front, the X60 Pro can't quite match proper flagships for either image clarity or lens flexibility.
PERFORMANCE & SOFTWARE: SECOND-BEST IS PLENTY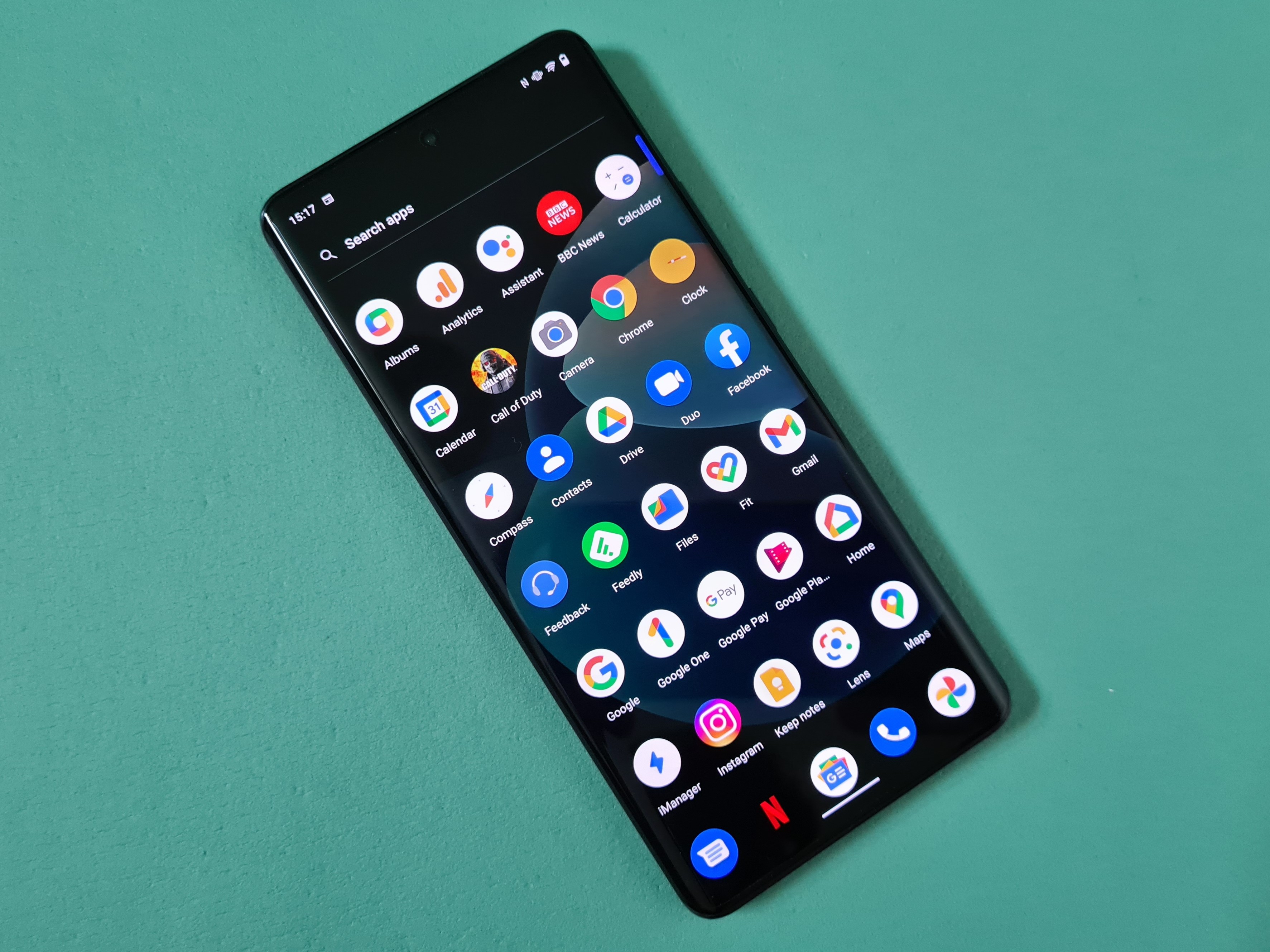 Shop around and you'll find plenty of mid-tier flagships with Qualcomm's top-spec Snapdragon 888 CPU – but unless you're chasing benchmark scores, most people will be well-served by the X60 Pro's Snapdragon 870.
It's still an octa-core chip, and will cope with just about anything you'd choose to throw at it, especially when paired with 12GB of RAM. Apps load quickly, it won't trip over when multitasking, and swiping between home screens is flawlessly smooth.
The Full HD display means the hardware doesn't have to work overtime when playing games, so even demanding 3D titles run well. Call of Duty Mobile might not always manage the highest frame rates (you'll still want a Snapdragon 888 phone for that) but it was consistently smooth, even after cranking the detail settings.
It helps that Vivo's latest Funtouch skin isn't too dissimilar from stock Android, with minimal performance overheads. You get the familiar app drawer, optional gesture navigation, and the Google feed just a swipe away from the main home screen. Customisable animations let you add a personal touch, but it doesn't go overboard with unrecognisable icons or funky fonts.
There's a handful of preinstalled apps: you might call one or two of them bloatware, and others duplicate Google's own, but for the most part you just get the basics out of the box.
It's a real improvement from previous efforts, which were a lot more cluttered. Perhaps Vivo has been paying attention to BBK Electronics stablemates OnePlus and Oppo, which have had a few more years of experience in Europe.
BATTERY LIFE: LEAVES YOU WANTING MORE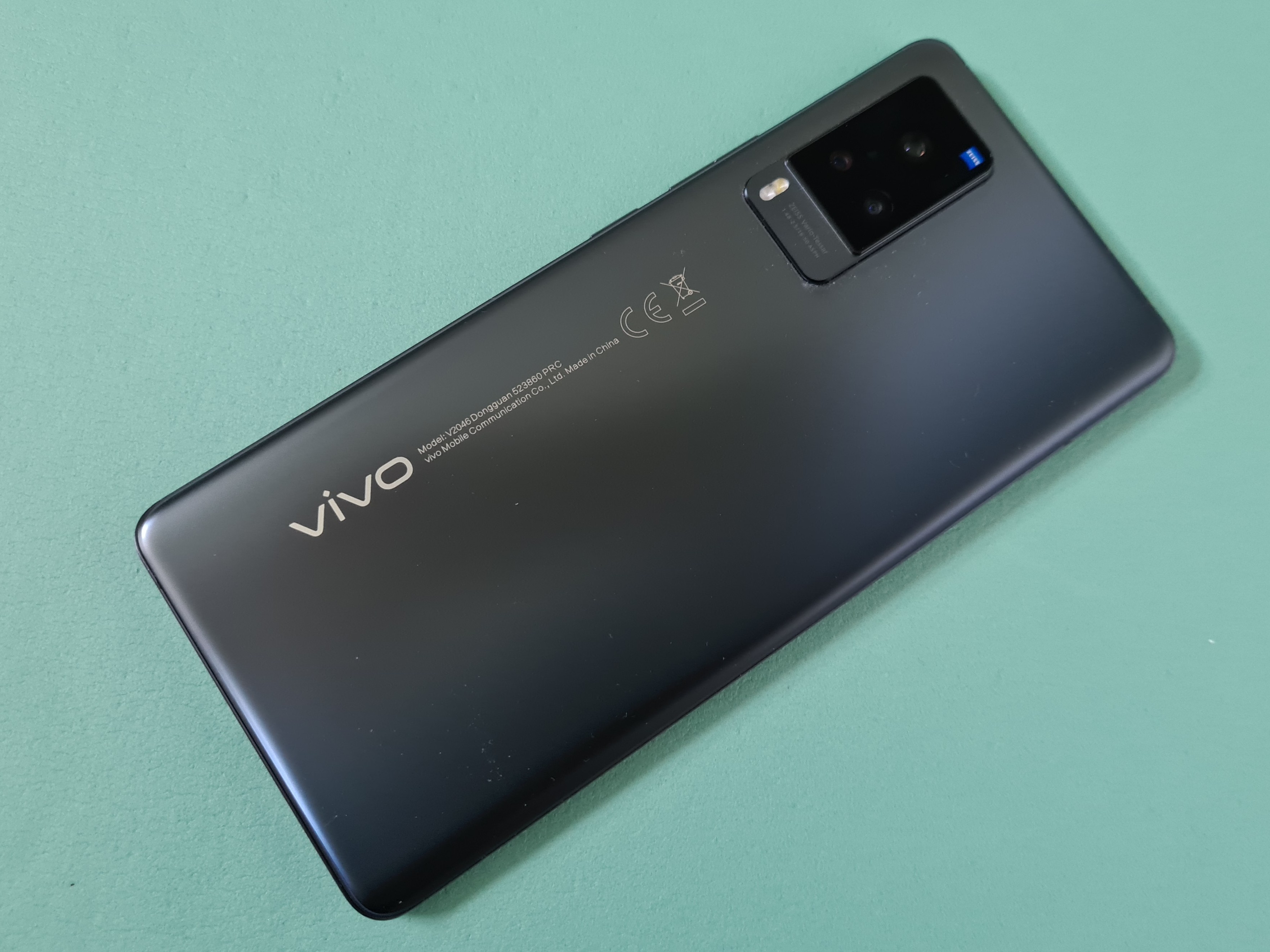 With a big, high refresh rate panel and some top-spec silicon, the X60 Pro was always going to be a bit power-hungry – and the 4200mAh battery isn't entirely up to the task.
In practice, you'll get a day of use between charges, but not a lot more, and that's if you're sensible with energy-intensive games or HDR streaming binges. An hour of Call of Duty Mobile won't have you instantly hunting for a plug socket, but you'll certainly want to plug in before bedtime.
Similarly-priced rivals have higher capacity cells, and can usually last until the next morning without demanding a top-up. Many also include wireless charging, which is sadly absent here.
Wired charging is at least fairly speedy at 33W, managing to get from flat to full in just under an hour. This isn't as rapid as the OnePlus 9 and its 65W Warp Charge power brick, but the X60 Pro has Apple and Samsung licked – and neither of those get a charger bundled in the box.
Vivo X60 Pro VERDICT
Instead of going after the current crop of megabucks flagships, the X60 Pro is well-placed to shake things up in the mid-tier. It's a great-looking handset with a gimbal-stabilised camera that really helps it stand out from similarly-priced rivals.
Prospective buyers should ask themselves how much video they actually shoot on their smartphone, though. It's not so competitive in other areas, and offers little else that you won't find in alternatives like OnePlus, Xiaomi or even Samsung.
Given those brands will all be more familiar to UK customers, it makes the X60 Pro that bit harder to recommend, despite being so well-rounded.
Tech specs
| | |
| --- | --- |
| SCREEN | 6.56in, 2376×1080 AMOLED w/ 120Hz refresh rate, HDR10+ |
| CPU | Qualcomm Snapdragon 870 octa-core |
| MEMORY | 12GB RAM |
| Camera | 8MP, f/1.5, 26mm w/ PDAF, gimbal + 13MP, f/2.5, 50mm zoom w/ PDAF + 13MP, f/2.2, 120˚ ultrawide rear w/ LED flash. 32MP, f/2.5, 26mm front |
| Storage | 256GB on-board |
| Operating system | Android 11 w/ Funtouch 11 |
| Battery | 4200mAh non-removable |
| Dimensions | 159x73x7.6mm, 179g |
Stuff Says…
A very capable upper-mid-tier all-rounder with impressive video skills, but the X60 Pro faces stiff competition at this price. For a brand yet to become a household name in the UK, that's a tough ask.
Good Stuff
Shake-free video recording
Premium build and gorgeous display
Punchy performance
Bad Stuff
Camera stills can't quite top premium rivals
Battery life a bit disappointing
Missing features that could make it a flagship-killer