Vivo X80 Pro review: portrait powerhouse?
A gimbal-toting flagship that's bursting with bokeh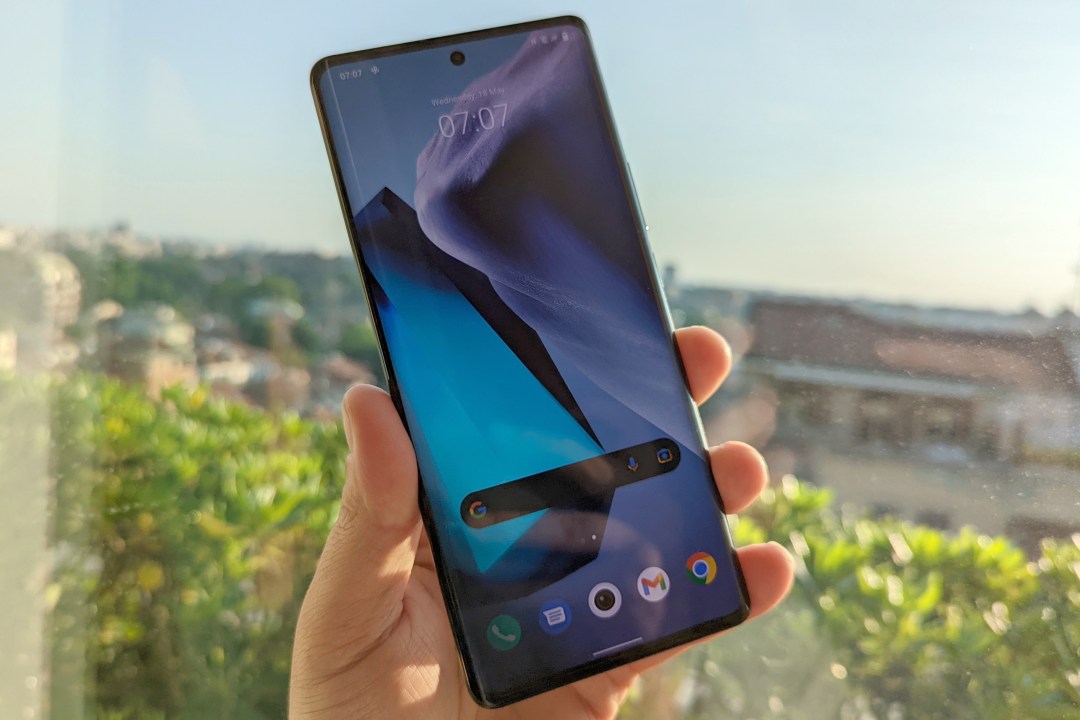 Ultrawide. Telephoto. Macro. Just when you know what to expect from a smartphone camera, Vivo's latest flagship comes along to shakes things up again. The X80 Pro has arrived with a gimbal-stabilised snapper that's purpose-built for portraits, and some bokeh brilliance courtesy of lens experts Zeiss.
Vivo isn't a huge name here in the UK, but its previous efforts had real photography prowess. This new effort is an evolution of the X70 Pro Plus released in select territories last year, with a tweaked quad-cam setup meant to take aim at class leaders like the iPhone 13 Pro and Samsung Galaxy S22 Ultra.
It's a proper flagship elsewhere, with the latest silicon, a top-notch display and suitably premium styling. But with it comes a flagship price. Has Vivo done enough to compete with the very best handsets going right now?
Vivo X80 Pro design & features
There's really no missing the X80 Pro's massive rear camera array – it dominates the entire top third of the phone. Only three of the four lenses are contained within the circular part of the glass, with the fourth sat oddly to one side. It looks like an afterthought, which isn't something you want from a top-end handset.
In all other respects it's a great looking phone, with a grippy frosted finish on the rear glass that also disguises fingerprints. It's a slim wedge of glass and metal, with minimal branding and just the right amount of heft. The vegan leather option available in China isn't coming here, so the only colour option is Cosmic Black – which is fine, if a bit unexciting.
The slim power and volume keys are sensibly placed so even smaller hands should be able to reach them, and the under-display fingerprint sensor doesn't sit too far up the face of the phone either. It's an ultrasonic system, so is super-quick to recognise your digits, even if they're a bit wet.
IP68 water and dust resistance is about as rugged as glass-and-metal flagship phones get, so you can rest easy knowing it'll survive a moderate dunking.
Vivo X80 Pro cameras
Photography is easily the X80 Pro's biggest selling point – in case the abundance of Zeiss branding wasn't enough of a clue already.
A Zeiss T* coating on each of the four lenses keeps reflections to a minimum, and there's a dedicated imaging chip to help speed up processing time between shutter presses. It's difficult to judge what impact this has on speed in general use, but we were never waiting around for the phone to finish with one shot before being able to take another.
The headliner is the 50MP main snapper, which uses a 1/1.3in GNV sensor with optical image stabilisation. It takes superb photos in good light, rich in detail and with excellent colour accuracy. HDR was almost always on point, preserving shadow detail without blowing out brighter skies. Zoom in close and you'll spot the aggressive sharpening algorithms at work, which puts it on the back foot compared to mainstream rivals with a bit more finesse, but there's not a lot in it.
Low light performance is almost as impressive, with the automatic night mode preserving plenty of detail without adding unwanted noise. Colour balance was largely accurate, even with the harsh light of nearby street lamps. Sharpness was perhaps a little disappointing once you zoom in, though, particularly with the lower resolution sensors.
It's the portrait lens Vivo is most proud of, with gimbal stabilisation keeping the 12MP sensor steady while you frame your subject's face.  Zeiss was on hand to develop a series of artificial bokeh modes that match its most iconic lenses, which can really ramp up the atmosphere – when the edge detection algorithms are on point. It's still easy enough to spot where the effect has been applied, and it doesn't always look good.
There's also a Zeiss natural colour setting across all lenses that adjusts tone mapping on the time to be more true-to-life. In some cases we preferred the more natural result, while others looked a little muted. It's worth experimenting with if you aren't a fan of the overly saturated images many Samsung handsets used to favour (although admittedly to a lesser extent in recent years).
On last year's Vivo X70 Pro Plus it was the ultrawide lens that got the gimbal. Does it make more sense to have it on the portrait lens? We reckon it does – the lens barrel distortion you get with ultrawide cameras makes them more situational, whereas you're essentially getting a stabilised 2x telephoto here. The gimbal allows for steadier night portraits and a sports mode that's supposed to capture motion while keeping your subject crisp, though we had mixed results with the latter.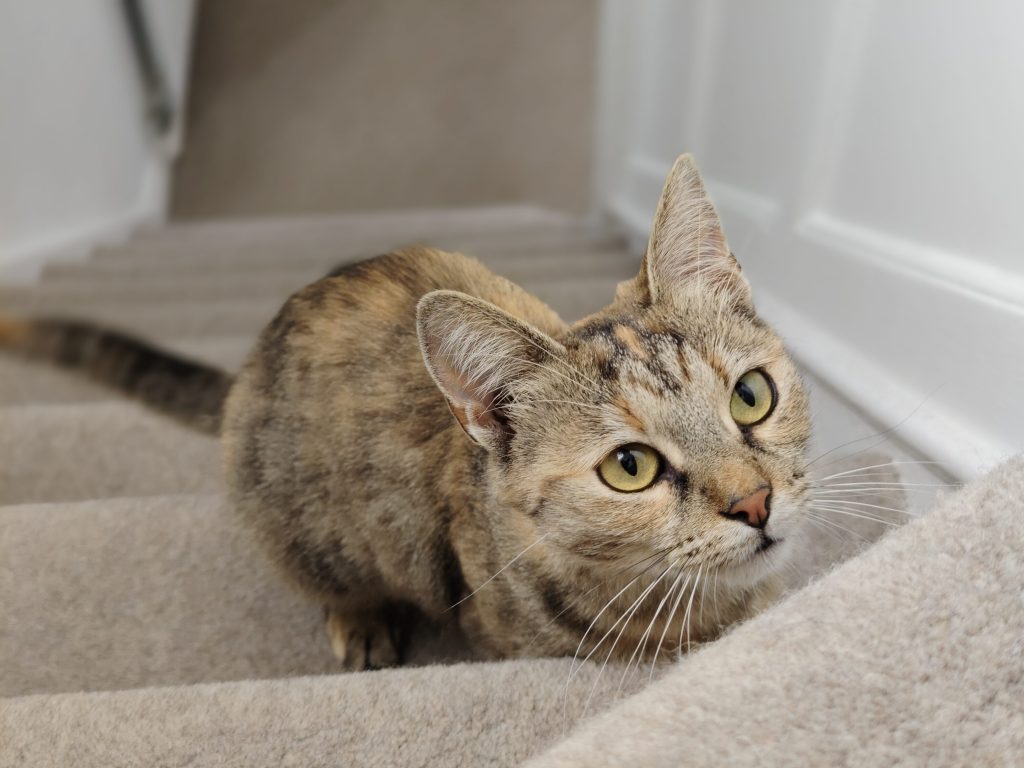 The ultrawide lens might earn third billing then, but has a 48MP sensor that can really pack in the detail. It does a great job of matching the main sensor for colour accuracy, exposure and white balance, only losing a little precision on particularly light or dark parts of a scene. The field of view is particularly wide, but there's little in the way of barrel distortion. We found ourselves using it a lot more than other ultrawide snappers that lean more towards a fisheye perspective.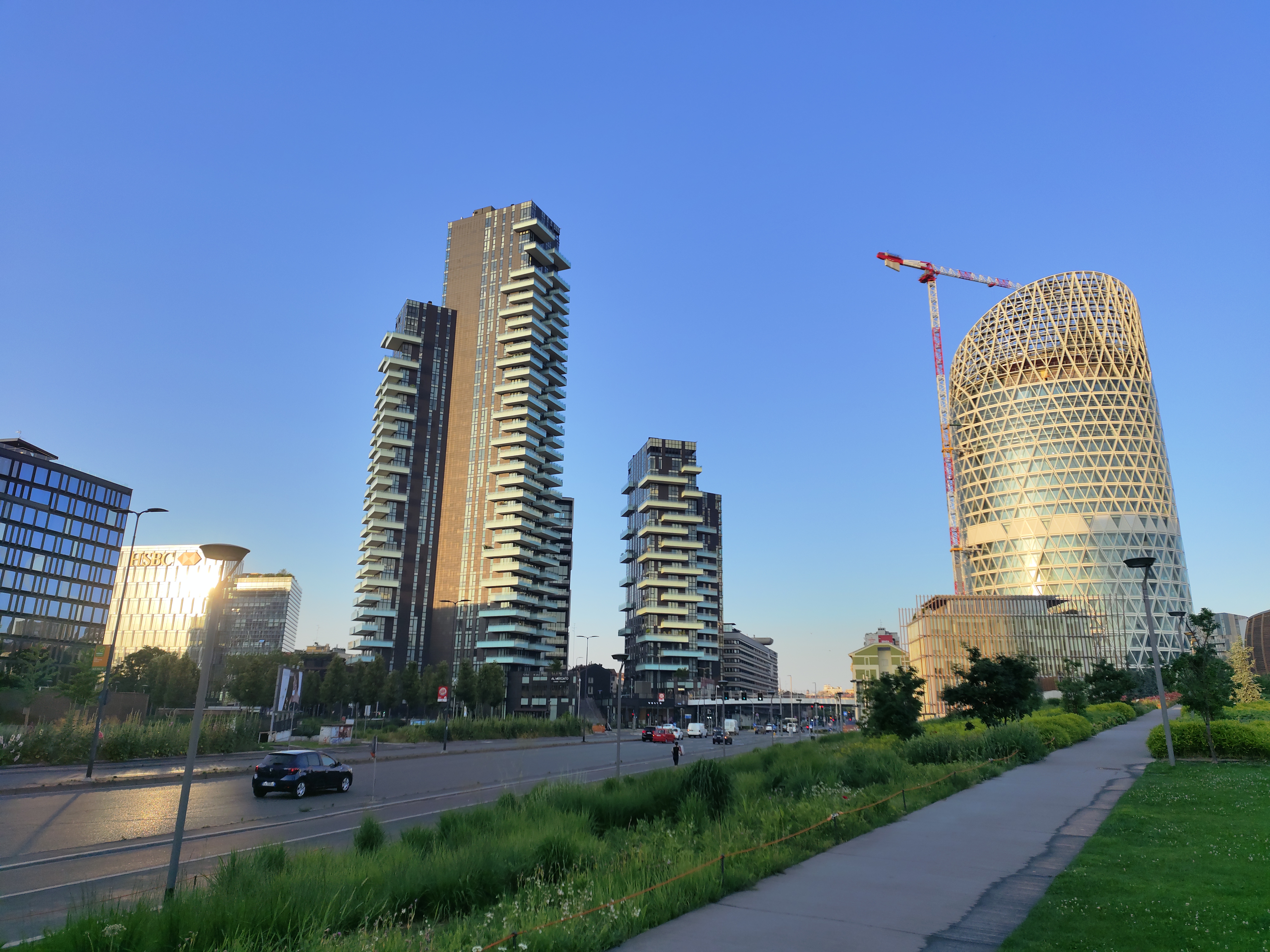 An 8MP periscope lens is good for 5x optical zoom, and up to 60x with digital upscaling thrown into the mix. It's at a disadvantage on pure pixel count, so looks the least detailed of the four sensors when you start peeping at pixels, and is a noticeable step behind the 2x portrait lens. Overall results in bright light are still very good, and hold up well once the sun sets, but rivals offer more precision.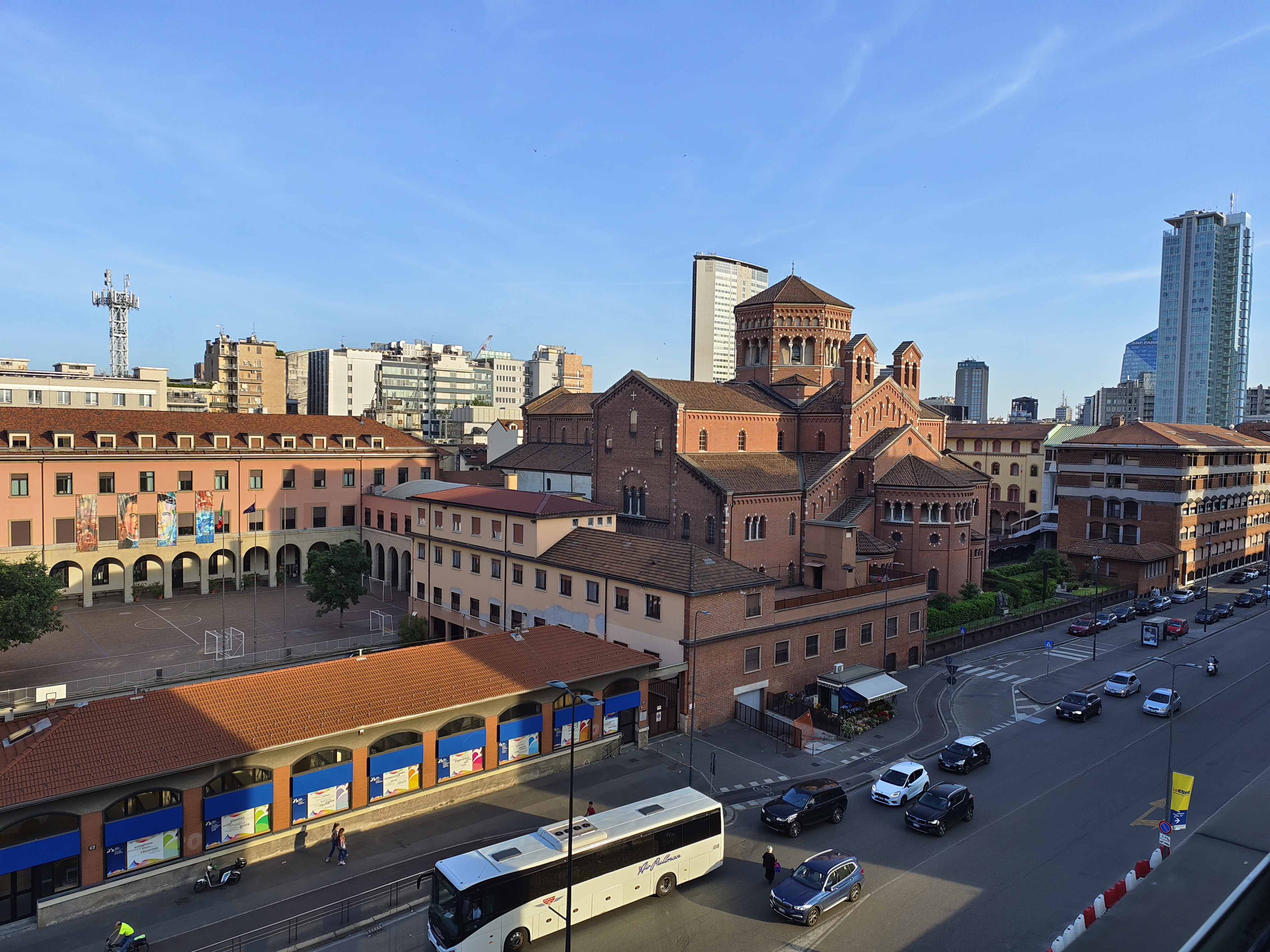 The dedicated astrophotography mode can work wonders with a steady hand, given it's almost entirely digital – although again Samsung's best has the detail advantage.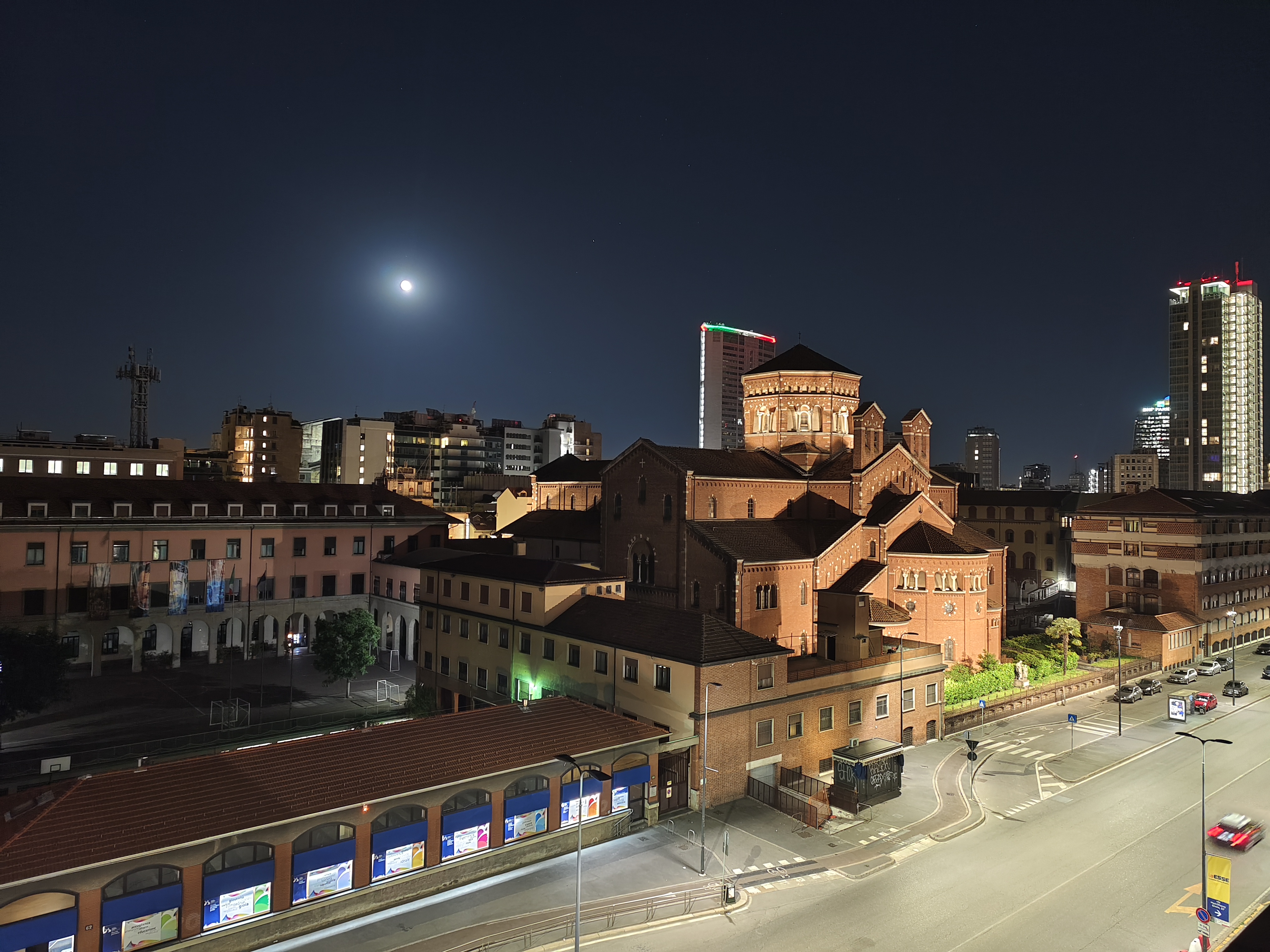 The X80 Pro doesn't disappoint on the video front. There's 8K recording at 30fps, 4K at 60fps with basic stabilisation, and 1080p 60 with even smoother recording. The horizon line mode, which restricts you to 1080p at 30fps, but essentially locks the horizon even as you rotate the phone 360 degrees, is unique. It's genuinely impressive to see in action, and something that could make all the difference for budding videographers.
Vivo X80 Pro screen & sound
With curved glass that blends beautifully into the surrounding frame, the X80 Pro's display gives a premium impression before you've even turned it on.
At 6.78 it's a sizable slab of glass, but the bezels are almost non-existent, so is smaller in the hand than the 6.71in Google Pixel 6 Pro. The central hole punch front camera is about as subtle as they come, short of Vivo swapping to an under-display snapper.
It's an AMOLED panel, with exactly the sort of outstanding contract and punchy colours we'd expect from the tech. The refresh rate is an adaptive 120Hz, with LTPO tech letting the screen drop to as low as 1Hz when showing static content in order to save battery life.
The 3200×1440 resolution is up there with the best premium phones, only falling behind Sony's Xperia 1 III and its 4K display. Still, the level of detail on show is superb.
According to Vivo, peak brightness is an eyeball-searing 1500 nits, and it certainly held up when stepping outdoors into direct sunlight. We'd put it up there with the best from Apple and Samsung on this front. HDR10+ playback is a given, with compatible content blending impressively bright highlights with detailed shadows.
On the audio front, there's a pair of stereo speakers: one fires down from the bottom of the phone, the other uses the earpiece speaker and fires forwards. Sound is juggled impressively between them, and there's no shortage of volume. Don't expect much in the way of bass, but the high-end avoids sounding too sharp for the most part, and doesn't drown out the mid-range.
There's no 3.5mm headphone port, and there's no dongle included in the box, but Vivo does at least pack in a pair of USB-C earbuds.
Performance, software & battery life
We pretty much know what to expect from any Snapdragon 8 Gen 1-powered phone now: impeccable performance in just about every task, and more than enough grunt for gaming. The X80 Pro delivers on all fronts, with silky smooth operation, quick app loads and no visual stuttering at all.
It's not quite as fast as some rivals, which do a better job of cooling the silicon, and that QHD+ display means gaming at full resolution is going to put a strain on the CPU. If frame rates are crucial, you may want to look elsewhere, but games like Genshin Impact and Call of Duty Mobile played smoothly.
With 12GB of RAM multitasking was never a concern, and the 256GB of on-board storage leaves plenty of room for apps, games and media. Which is a good thing, seeing as there's no microSD card slot.
You could say Vivo skimped out when it came to the battery, with a 4700mAh cell falling behind other flagship phones. But it does support 80W wired charging, which delivers a complete top-up in a little over half an hour. That's about twice as fast as the Galaxy S22. It's also rocking 50W wireless charging, which is among the fastest we've seen from a phone. Reverse wireless charging is a welcome extra for keeping things like wireless earphones topped up while on the move.
In daily use, the X80 Pro put in a decent showing. Stick to the basics and you'll easily last from morning to night without needing to plug in, and still have some in reserve for the next morning – just. HDR streaming, 120Hz gaming and video recording sapped the battery much faster, but not enough to anchor us to a power socket. It's not quite as long-lasting as the best flagships, but it's not far behind, even with a capacity deficit.
FunTouch OS is the Vivo spin on Android 12 that we're getting outside of China – but there are plenty of holdovers from the Origin OS software exclusive to that region. The X80 Pro is full to bursting with apps and widgets, many of which are irrelevant when the Google Play Store is also on-board. Annoyingly not all of them can be deleted or disabled.
There's a decent amount of customisation on offer, but not as much as you'll find on a OnePlus or Oppo handset – which, don't forget, are all part of the same BBK Electronics megacorp.
Vivo X80 Pro verdict
As a do-it-all flagship, the X80 Pro puts in a strong showing. It has the style, screen and stamina to compete at the premium end of the smartphone spectrum, and isn't short on performance either.
It can take some excellent photos in all lighting conditions, and if you snap more people than places, you'll appreciate the focus on portraiture. The digital bokeh effects aren't always convincing, though, and the 5x optical zoom doesn't bring you as close to the action as some rivals, in a way 60x digital zoom can't make up for.
The software experience in general has some rough edges, with far too many holdovers from the phone's Chinese version. That's a disappointment when fellow BBK brands Oppo and OnePlus have proven it's possible to strip things back for a global launch.
Actually getting hold of one in the UK could also prove tricky, as only Indian pricing was confirmed ahead of launch. Ultimately the more ready availability of rivals like the Samsung Galaxy S22 Plus and Oppo Find X5 Pro make for an easier recommendation – but if you can find it, the X80 Pro is still a very capable alternative to those more mainstream brands.
Stuff Says…
For a photography-first flagship, the X80 Pro gets plenty right. It takes detailed, colourful shots with convincing bokeh, and delivers seriously stable video. It's pricey, though, and less polished on the software side than its immediate rivals.
Good Stuff
Very capable cameras
Premium build and display
Rapid performance and fast charging
Bad Stuff
Overbearing software
Lacks long-range zoom
Lots of rivals at this price
Vivo X80 Pro specifications
| | |
| --- | --- |
| Screen | 6.78in, 3200×1440 AMOLED w/ 120Hz refresh rate, HDR10+, LTPO |
| CPU | Qualcomm Snapdragon 8 Gen 1 octa-core |
| Memory | 12MP |
| Camera | 50MP, f/1.6 main w/ OIS, PDAF + 8MP, f/3.4 telephoto w/ OIS, PDAF + 12MP, f/1.9 telephoto w/ gimbal OIS + 48MP, f/2.2 ultrawide. 32MP front. |
| Storage | 256GB on-board |
| Operating system | Android 12 w/ FunTouch OS 13 |
| Battery | 4700mAh non-removable, w/ 80W wired charging, 50W wireless charging, reverse charging |
| Dimensions | 165x75x9.1mm, 215g |