Vodafone Smart Prime 6 review
£150 of phone for £79, anyone?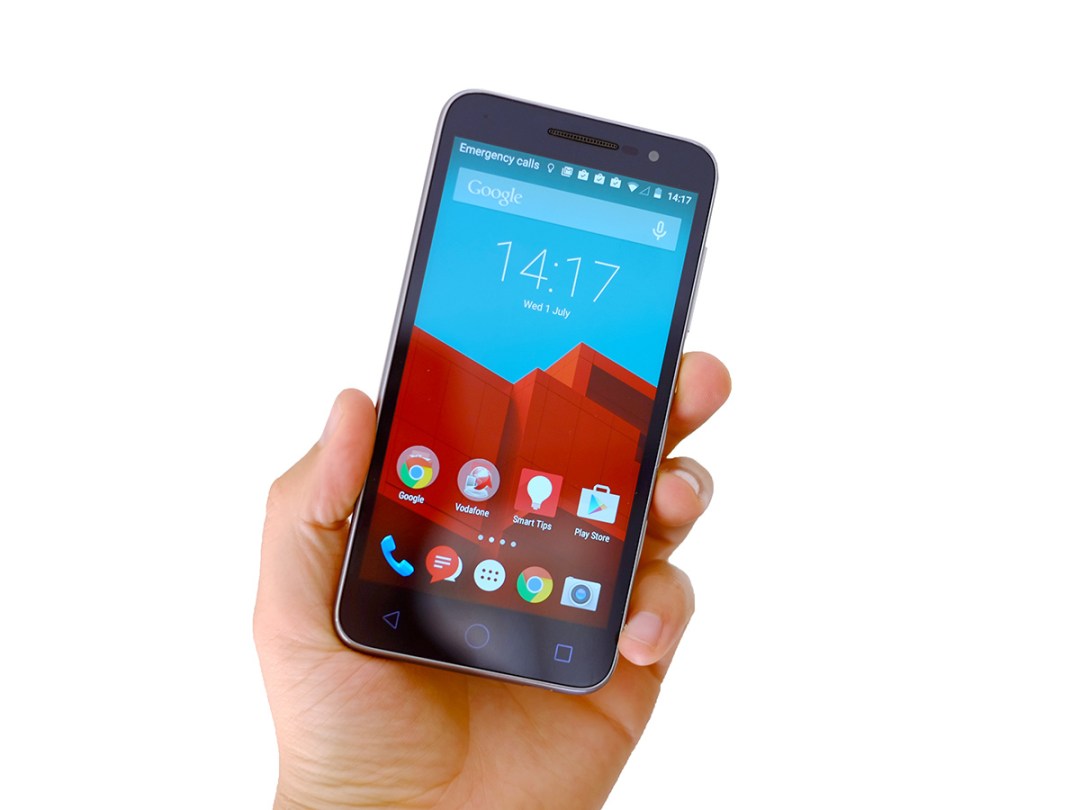 Do you care what brand socks you wear? Would you consider a personalised number plate? Do you make… fashion decisions? The Vodafone Smart Prime 6 probably isn't for you.
But if you want a lot of phone for almost no money, this is the place to be.
For £79 without a contract you get a Moto G-grade screen, great battery life and 4G. That's up to £30 less than the Moto E, while earning you a bigger, sharper screen. Where do we sign up?
And… that's where we hit the one major snag. As you might have guessed, you need to sign with Vodafone to grab this bargain.
Shades of grey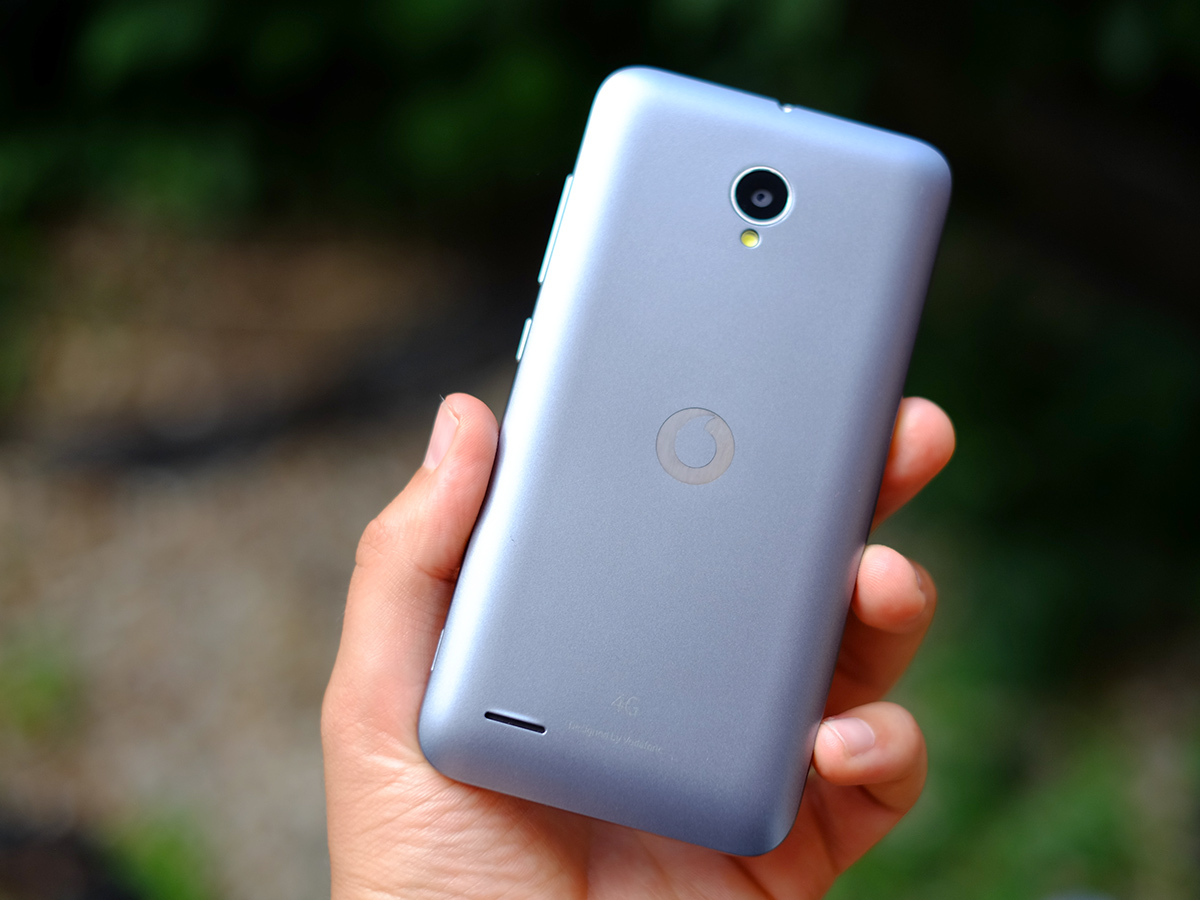 Not put off yet? Well Vodafone has another crack at it with the design. The back of the Vodafone Smart Prime 6 is a grey expanse of bland-o-rama while the front seems to have taken one too many cues from the Early Learning Centre catalogue, bunging childish-looking gigantic light-up soft keys below the screen.
Just don't expect to show it off and have others going green and you should get on fine with the Vodafone Smart Prime 6, though. After all, Microsoft and Motorola cut out dedicated soft keys completely as they add to the cost, in more expensive phones than this too. And while the back is plain, at least it's not flat-out ugly.
Had I not seen the Vodafone logo on the back, I could imagine another brand asking for well over £100 for this phone too. While it has a thin pull-off rear cover, it feels pretty sturdy. Not least because it weighs 155g.
Vodafone hasn't just cobbled these phones together around the back of its high street branches. The Vodafone Smart Prime 6 is actually made by TCL, the company behind Alcatel OneTouch phones as well as about 3.5 zillion others in native China.
And before you turn your nose up: everything's made in China these days. Even iPhones.
HD at an SD price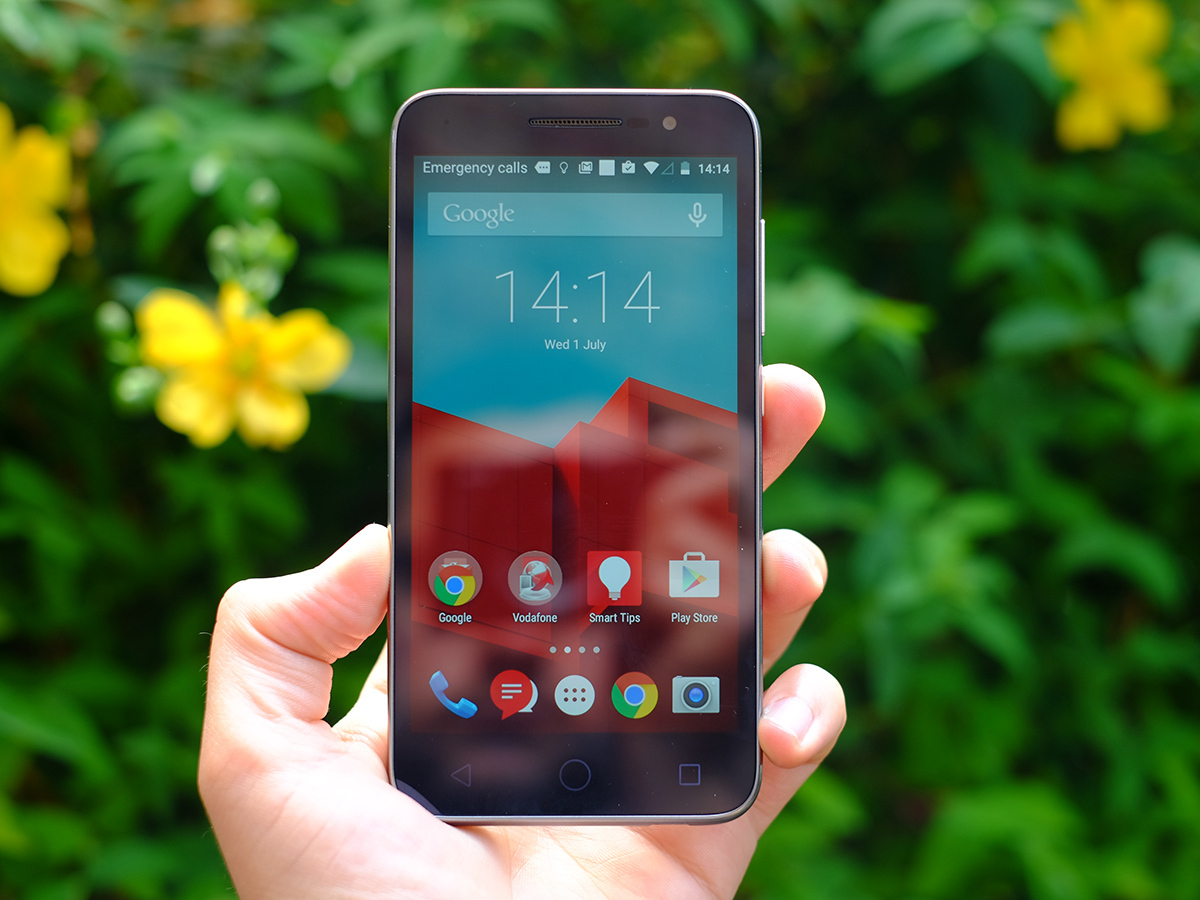 One of the hardware highlights is the screen. The Vodafone Smart Prime 6 has a 5in 1280 x 720 pixel display, very similar to what you'll find on much more expensive phones like the Motorola Moto G and Sony Xperia M4 Aqua.
It's slightly brighter than the Moto G too, and loses less brightness when you view it from an extreme angle. Why would you? Well, you wouldn't, but it's a sign that Vodafone hasn't simply packed the Smart Prime 6 with a rubbish screen to keep the price down.
Colour saturation is fine as well, and while there seems to be a slight yellow/warm cast to the white balance, it's kinda pleasant. That Vodafone has managed to fit this screen in a £79 phone seems like a minor miracle until you realise, oh right, it's such a bargain because it's designed to lure you into using Vodafone. This phone is bait. And not in the Urban Dictionary sense.
Vodafone milkshake taste test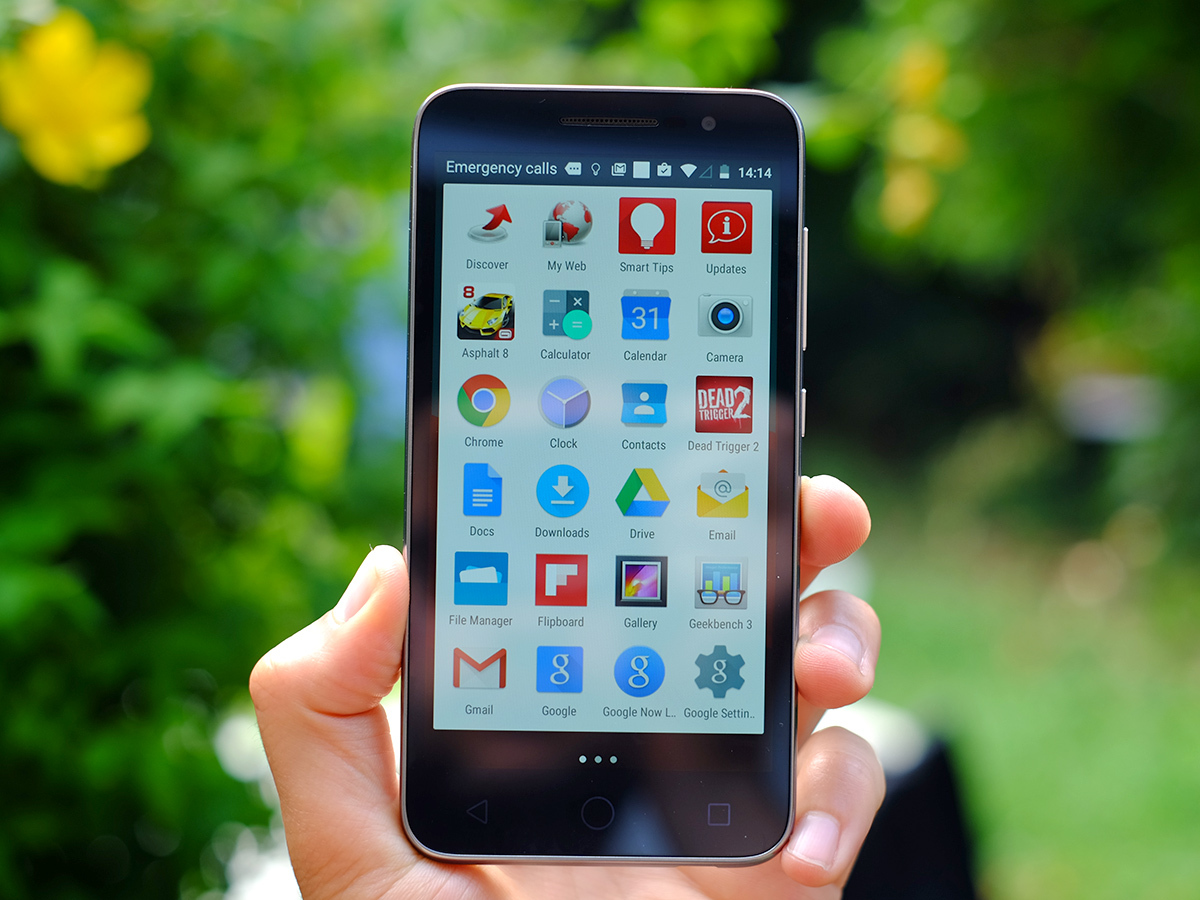 The software is Vodafone-flavoured. But not offensively so. While things like the Tesco Hudl 2 radically alter the Android UI so that Tesco's red, white and blue lives in its marrow, here Vodafone has basically taken Android Lollipop and chucked a few Vodafone apps on it.
They take you to a few different Vodafone online services: nothing you'd want to use unless you're a total novice. Although for smartphone newborns, the Tips app might come in handy.
These apps are annoyingly pinned right to the top of the apps menu to ensure maximum visibility/annoyance. But, unexpectedly, I'm actually able to delete them in my Vodafone Smart Prime 6. Assume you won't be able to, though, in case that's a foible of the review sample.
Is there another way around the junk? While you can't put all the Vodafone gubbins in a folder you then train your eyes to ignore, if you install the Google Now UI app you can get pretty much exactly the same look and feel without the pinned Vodafone apps. Insert victory dance here.
The one other custom bit the Vodafone Smart Prime 6 adds is that when you swipe from the left- most home screen, it boots-up Flipboard. This is a fancy news-compiling app, nicking articles from the web and arranging them into a smooth-scrolling feed. A bit like HTC BlinkFeed. But less slick. It is also so subtly applied it took me a couple of days to even realise it was there.
Vodafone really hasn't messed with Android Lollipop much, and that's a good thing.
Snapdragon in the house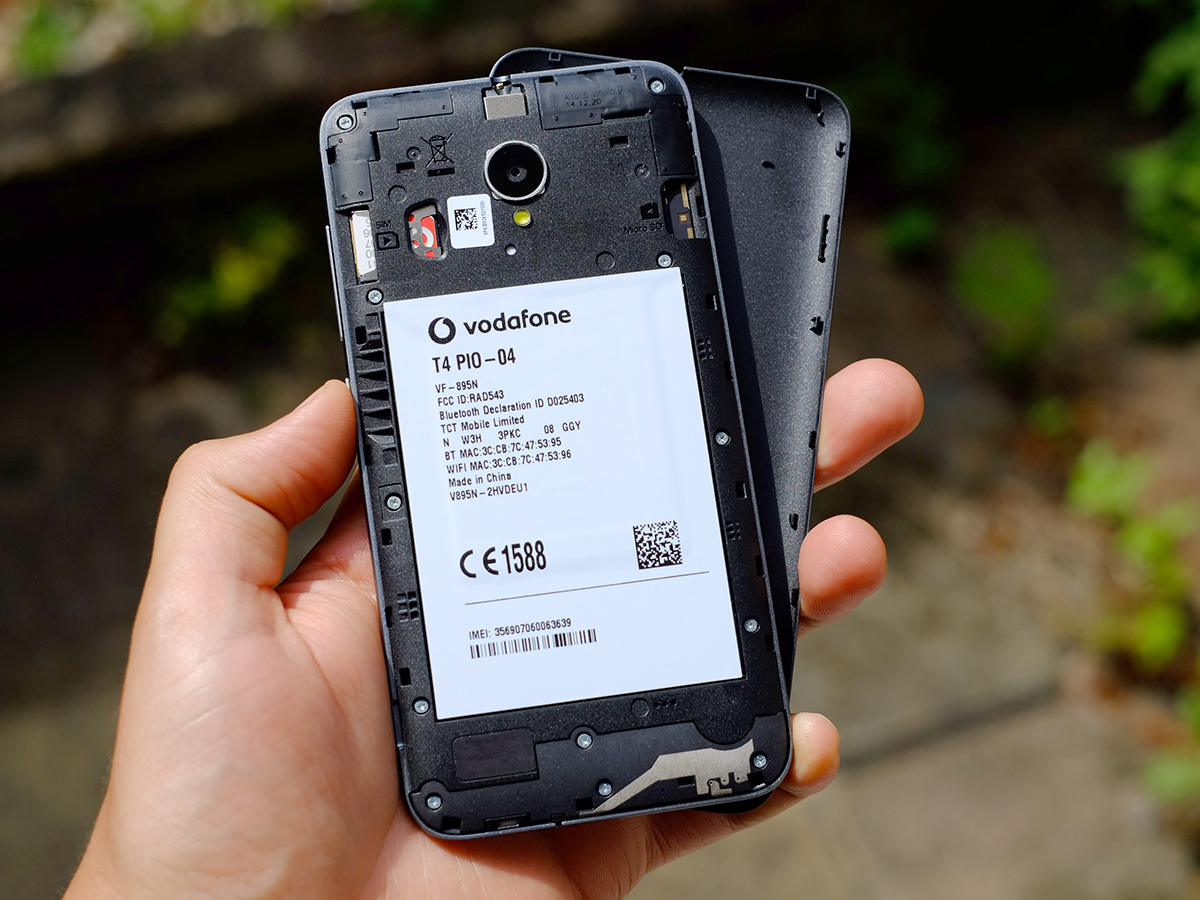 There's also enough power on tap here to do more-or-less whatever you want. For £79 you might expect a phone that can't really handle fancy 3D games. And as recent as last year you'd have been right. But the Vodafone Smart Prime 6 fixes that.
It has the Snapdragon 410 CPU – a quad-core 1.2GHz processor used in some phones costing £200 or more. It's not high-end but it's no slug either. Test favourites of mine Dead Trigger 2 and Asphalt 8 both work great on the phone, playing as well as they do on a phone double the price. If you're feeling brave you can even try turning on the graphical effects you get with a top-end phone (some mobile games have PC-like graphics settings) and it won't break down in tears. But generally the frame rate sacrifice isn't worth it.
The 5in screen is great for a bit of gaming too: big enough to let you get hold of touchscreen controls without leaving you with a postage-stamp-size picture to actually play on. Even the storage does fine by me. The included 8GB isn't a lot, but as there's almost 4GB of free storage when you first start up the phone you have enough room to fit in some games and photos before it starts begging for a microSD card (there's a slot under the rear cover).
Got patience?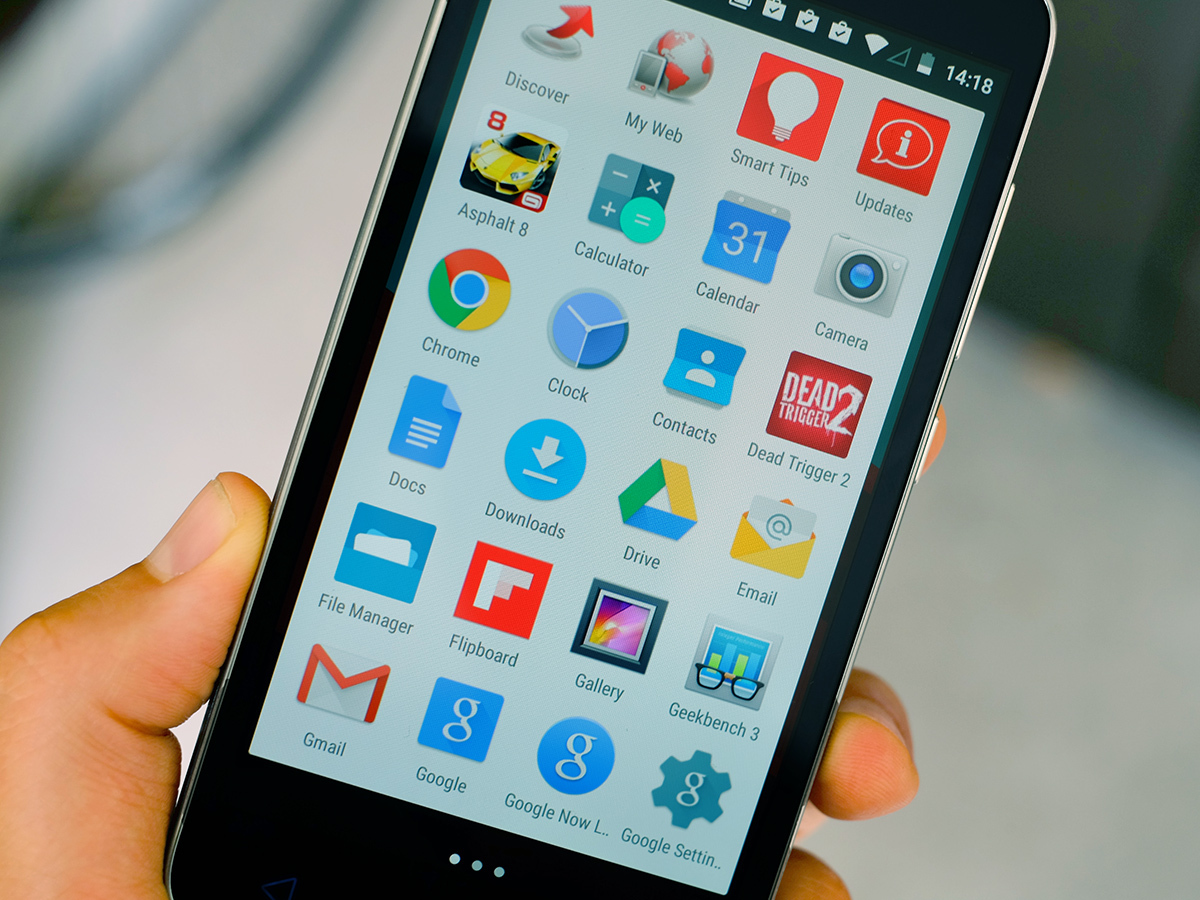 Is performance perfect? Not quite. While there's no constant interface or keyboard lag that hangs over the Vodafone Smart Prime 6 like a cloud, it's not immune to the odd geriatric moment. A pause that goes on way too long, given how fast the phone is at times, strikes every now and then. This seems to happen more when other things are going on in the background, such as an app download or, worse, installation.
It comes across as though some process is quietly crashing in the background. Fingers crossed it'll get fixed, but either way it's certainly not a terminal issue.
As expected, the Vodafone Smart Prime 6 marginally outperforms the Moto G 4G 2nd gen in the Geekbench 3 benchmark too, with 1410 points. Not bad for £79, right?
The grain factory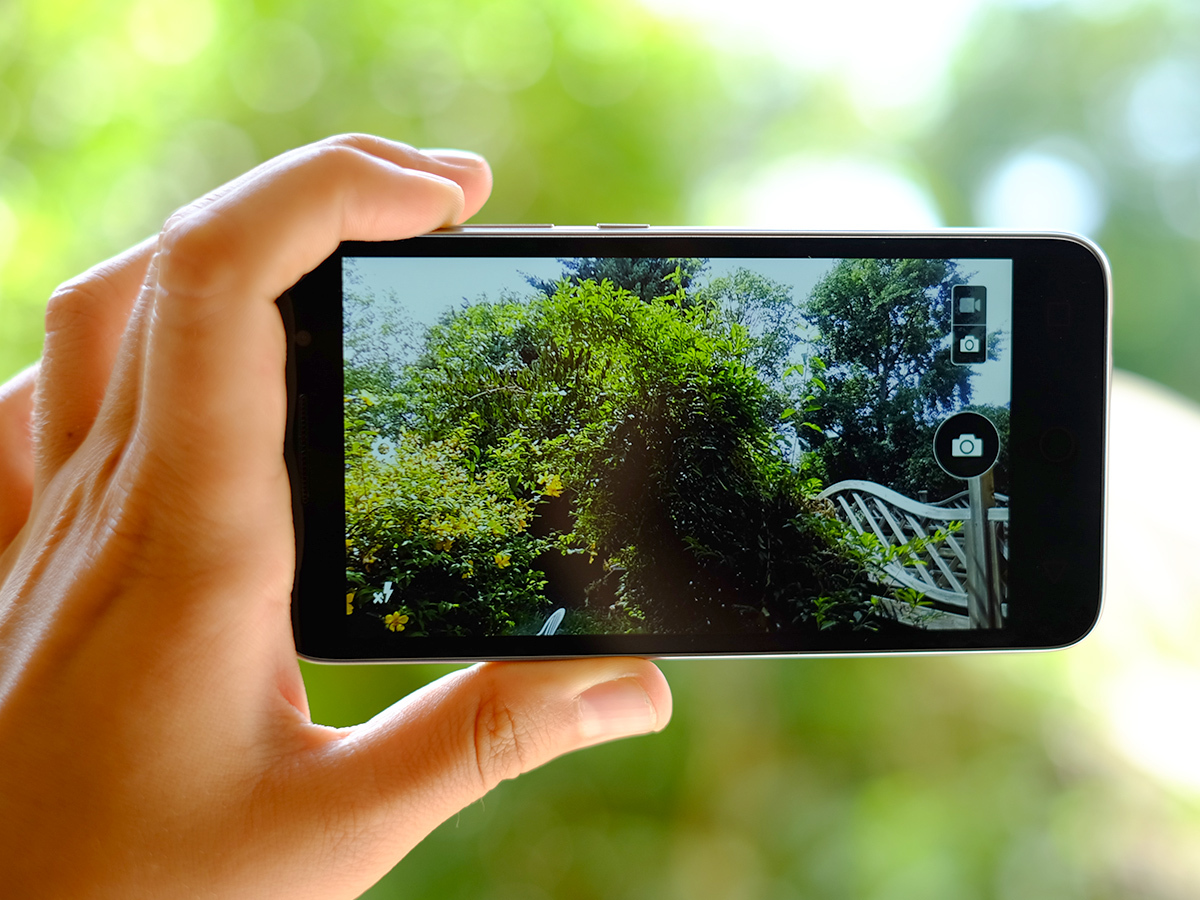 There are a few little bits that bring the Vodafone Smart Prime 6 back down to earth. The speaker is on the quiet side and brings pretty uninspiring sound quality. No surprise there.
The camera is fairly basic too. You get an 8-megapixel camera on the back, with a flash, and a 720p selfie cam.
After a day out shooting in London, I opened up the Vodafone Smart Prime 6's snaps half-expecting a horror show. But for a phone of £79 it can actually take some surprisingly good shots.
There are a few particular elements that are a bit better than I anticipated. First, light sources don't bleed all over your shots like coffee spilt on kitchen roll. Exposure and white balance are often a bit off, but generally not too far. And while dynamic range isn't going to impress, the HDR mode actually does a great job, increasing detail in the darkest and lightest bits without killing contrast or making it look as though you're seeing the photo through the eyes of someone who has… taken something.
I tested the Vodafone Smart Prime 6 alongside the Sony Xperia M4 Aqua, and while the latter phone costs three times the price, it has more issues creating consistent-looking images. The Prime's shots might never make your jaw drop, but its hit rate is actually surprisingly high. Especially if you embrace HDR.
Now for the bad bits. Even daylight photos are coated with a fine layer of grain. It's not that ugly, but means photos never look entirely clean if you view them on, say, a 21in screen. The Vodafone Smart Prime 6 is also prone to a few different kinds of lens distortion. When that means you get cool-looking lens flare off the rotorblades of a helicopter, that's pretty cool. But it's not so hot when, in tricky high-contrast lighting, the black areas of a photo start to look purple.
For £79, you can't have everything. The Smart Prime 6 does have good battery life, able to last a good day and a half unless you really go to town with those 3D games we talked about earlier. It has a 2500Ah unit, a fair chunk bigger than you get in the similar Motorola Moto G.
Vodafone Smart Prime 6 verdict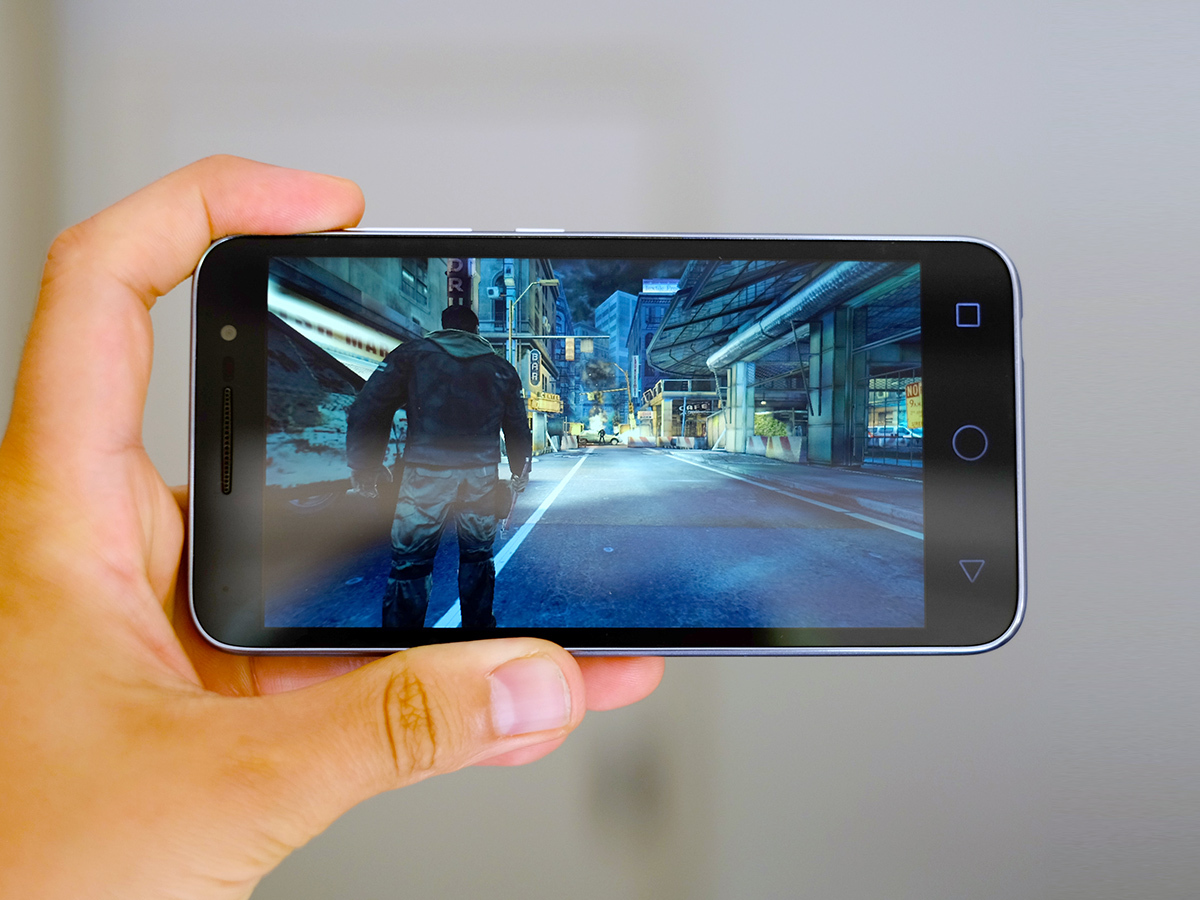 How low can you go? The Smart Prime 6 sees Vodafone do the price limbo with the flexibility of a contortionist. £15 cheaper than the arch-rival EE Harrier Mini, even.
The roadblock is that the Vodafone Smart Prime 6 comes locked to Vodafone. Can you unlock it? Sure, for about £20, but that's no chump change when it's 25 per cent of the whole cost.
At the original £79 the Vodafone Smart Prime 6 is just over half the price of the Motorola Moto G 4G 2nd gen, while having everything that phone has plus a newer processor. And we thought the Moto was a bargain.
The performance might not be totally gremlin-free and there's a little Vodafone gumpf to deal with, but it's worth it. The Smart Prime 6 is simply leagues above what you'd get from the likes of even Sony or Samsung at the price. A true bargain.
Tech specs
| | |
| --- | --- |
| OS | Android Lollipop with Vodafone apps |
| Screen | 5-inch 1280 x 720 IPS LCD display |
| Processor | Snapdragon 410 CPU |
| RAM | 1GB |
| Storage | 8GB (with microSD) |
| Cameras | 8MP rear, single-LED flash, 2MP front |
| Connectivity | Wi-Fi, Bluetooth 4.1 |
| Battery | 2500mAh |
| Dimensions | 141.7 x 71.9 x 9 mm |
| Weight | 155g |
Stuff Says…
Amazing value steamrolls the Prime's few performance issues – a value star
Good Stuff
Amazing value
Near-vanilla Android software
Awesome price:screen quality ratio
Good processor
Bad Stuff
Locked to Vodafone
Some occasional weird system pauses