Vodafone Smart X9 review
The Asda Smart Price of phones is a smart buy
If you're out for a cheap phone, you might head to the Moto G range or a Chinese brand like Honor or Huawei. The truly ambitious might consider importing a mobile from a company your friends have never heard of, and probably never will.
There are other bargains to be had closer to home, though. Vodafone has quietly made some of the best cheapo mobiles for years, and the Vodafone Smart X9 continues this trend.
Trying to convince people it's better than an iPhone is a non-starter. But at £109 it even undercuts most Honor phones. You even get some surprising touches of class too.
Own-brand network phones may live in an "uncool" underclass, but the Vodafone Smart X9 is a true bargain at just £109 (plus a £10 top-up).
Design: Plastic Fantastic
The Vodafone Smart X9 does a great job of convincing roving eyeballs it is not a cheap phone. It sits alongside the best sub-£180 phones in this respect. Sure, no-one's pining for a mobile with a Vodafone logo etched into the back, but just check out all the little touches that make this phone more than just a bare minimum block of generic phone. The finish on the back reacts to light, making shiny-but-subdued streaks appear on its rear. Like the Moto G7 Play, the Vodafone Smart X9 back is designed to look like glass, but is actually plastic. But at £109, we're not going to complain. Its sides are real aluminium, and even the little metal band around the rear camera shows at least someone behind the Vodafone Smart X9's design wanted it to look classy. Front-on, it's still about as plain as you could imagine. In previous years, most Vodafone smartphones were almost painfully bland, the equivalent of oats soaked in water. The Vodafone Smart X9 may still be the practical porridge of phones, but there's at least a bit of dried fruit and honey thrown in this time to please your tastebuds. The screen has a modern-looking 18:9 aspect, but there's no notch and no punch hole. It looks very conventional. The Vodafone Smart X9 is also quite a small phone. Its 5.7-inch screen may sound big if you haven't upgraded your phone in quite a while, but is right up there with the Nokia 1 and Honor 7S as something that's been made easy to handle. Low-end phones like this often have all the flashy parts stripped out, but the Vodafone Smart X9 doesn't. There's a solid fingerprint scanner on the back, and while its 32GB storage won't sound a lot if you're used to spending £500, it should do the trick for most and can be expanded to 128GB if necessary. You start wondering where the catch is. The Vodafone Smart X9 even has USB-C charging, still left out of some affordable mobiles that cost significantly more. Spoiler alert: the catch is that the Smart X9 is locked to Vodafone. The company's plan is to make money off you through call and data charges, and to stop you from straying to the competition. But as Vodafone is a pretty great network in most respects, we've seen far worse deals.
Screen: Hi-Def, Low Cost
The surprising tech continues with the screen. Vodafone has somehow managed to cram a Full HD (2160 x 1080) screen in the Vodafone Smart X9, even though almost every other rival at the price has a lower res 720p-equivalent screen. It'd be enough to leave you scratching your head, asking "how?" if Vodafone hadn't been doing this regularly for years. This phone's 5.7-inch screen is very sharp. Sure, the Motorola Moto G7 Power's screen is even better thanks to its size and colour tweaking. But that screen is appreciably less sharp if you look close, and the phone is half the cost again. This may just be Vodafone continuing its track record, but this screen could easily belong to a much more expensive phone.
Software and Performance: Fast & Furious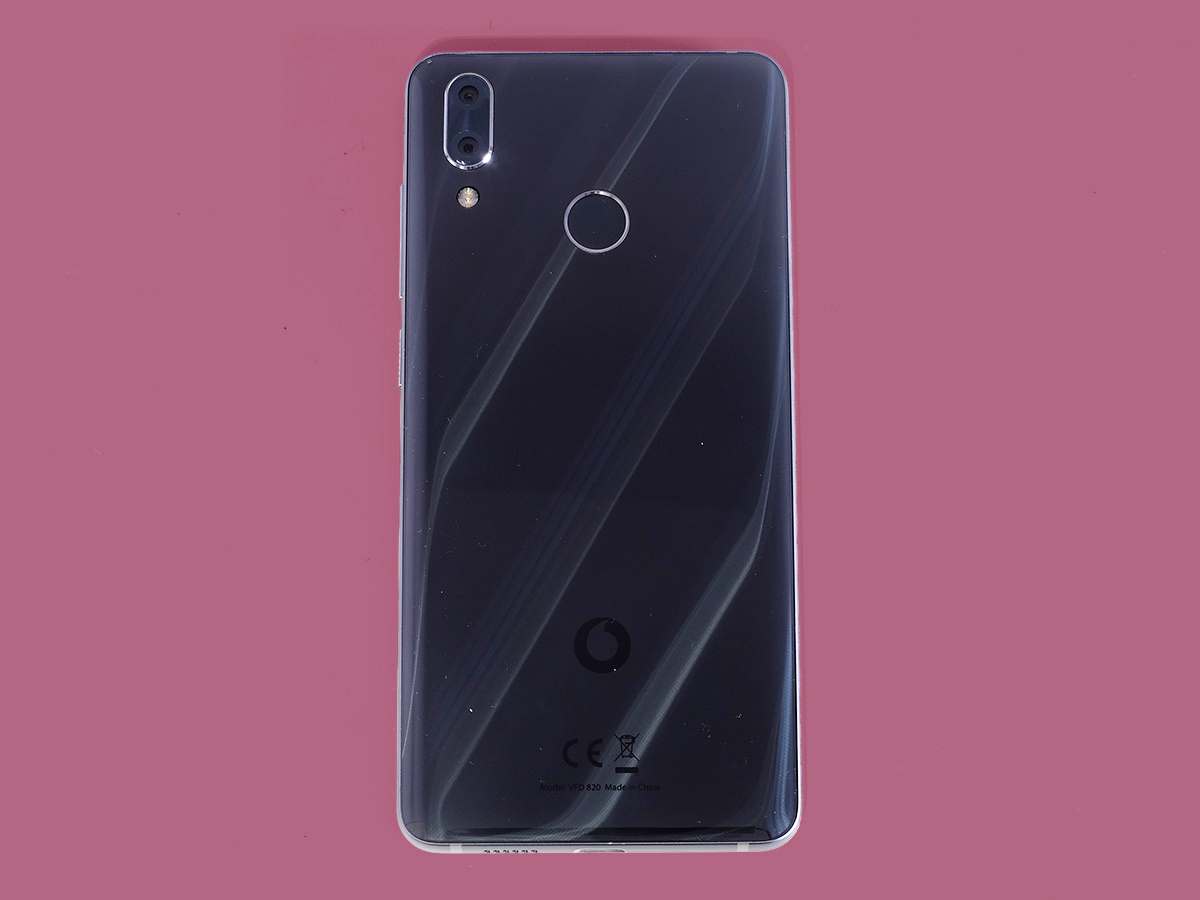 Software is always a worry with a heavily branded phone like this. However, that the Smart X9 is locked is the main issue. You can't buy one and then just bung in a SIM from Three or EE. It won't work. The software itself is entirely inoffensive, particularly when you've changed the wallpaper to make it seem less like an advert for Voda. There are just three added apps you might consider bloat, less than in many phones from the usual manufacturers. Tips offers Post-It-like notes on how to use parts of the Vodafone Smart X9. My Vodafone lets you see how much of your data and calls allowance you've used. Start offers content from Vodafone's blog. You can't delete any of these apps, but Start is the only one the phone might be better off without. We can't all be phone demigods, and some people could do with a tip or two. The actual interface looks just like vanilla Android, apart from an icon dock that's bizarrely high-up on the lead homescreen. What's going on here, Vodafone? You also only get Android 8.1.0, not the latest Android 9.0 software. The Vodafone Smart X9 has a Snapdragon 450 CPU, the same seen in the Motorola Moto G6 from last year. It's no snarling V8 engine, but the only real compromise is a slight occasional delay in some day-to-day actions. Sometimes you'll notice a pause before the virtual keyboard appears. Apps load a little slower than in the Moto G7, particularly giant console-style games. That the Vodafone Smart X9 isn't a lag fest like some recent entry-level Honor phones is the main point here, though. How does it handle games? It's fine, but not brilliant. This phone's high screen resolution butts heads with the fairly low-end graphics chipset. Android's best-looking 3D games will either not let you use the prettiest graphics settings, or the games won't run well set to them. Oddly enough, the only game we couldn't coax into solid smoothness was the now-ancient Real Racing 3, because it seems to base the graphics it uses on the resolution, not the power available. For the money, this is a good gaming phone. But like most at this price, it's not perfect. The bottom-loaded mono speaker is merely OK too. It sounds relatively thin.
Camera: Serious Snapper
You might expect the Vodafone Smart X9 to have a ropey camera. With this type of hardware, you can easily put together a setup that looks great on paper, but is trash in reality.
That is not the case at all. Here's a shocker: the Vodafone Smart X9 has the same main camera sensor as the LG V30, which originally cost around eight times the price. Before you put one of these phones in into your basket, it doesn't have OIS like the V30, and both the lens and software aren't in the same league.
Still, as in other areas of the Vodafone Smart X9, the hardware at its heart is almost bizarrely good. This plays out in some of its images too. I'm not sure you'll find any phone at £120 on the high street that can take daylight images as good as this. They're often bloomin' lovely, with plenty of contrast, great sharpness that only degrades a bit at the extreme corners, and vital-looking colour.
Even the HDR mode is very effective. It can bring out the mid tones even in scenes with extreme light contrasts, like when you shoot right into the sun. Getting all this for £120 is a bit of a jaw-dropper.
There's more too. The Vodafone Smart X9 holds into its contrast, colour and most of its detail when shooting indoors. It's more proof this is a high-quality camera sensor at work.
You even get a secondary 5MP sensor for background blur Portrait shots, and can choose the virtual aperture level. This changes how blurry the background becomes. It's not perfect, but can easily go head-to-head with phones a few times the price.
There's a big "but" coming. The Vodafone Smart X9's handling of night scenes is rubbish. Total rubbish. It doesn't even try to brighten up night-grade dark shots. Play with them in a photo editor after shooting and you can get them up to the level of the Moto G7's night images. But that's not really saying much.
No-one expects a £120 phone to take brilliant night photos, but a clever bit of auto-tweaking could make your images look a lot better than they do here. In the day time, exposure can end up a bit off if you don't choose your subject carefully too.
There are other missing pieces. You can only shoot video at up to 1080p, and there's no use of software stabilisation. At all. Your videos will look juddery if you walk around with the Vodafone Smart X9 in your hand.
And while the rear camera is generally a great surprise, the front camera isn't. This 8-megapixel camera looks soft and vague indoors, and while there's a decent amount of detail in good lighting it's not close to the Moto G7's performance. Still, it's half the price of the Moto G7.
Battery Life: 24 Hour Party People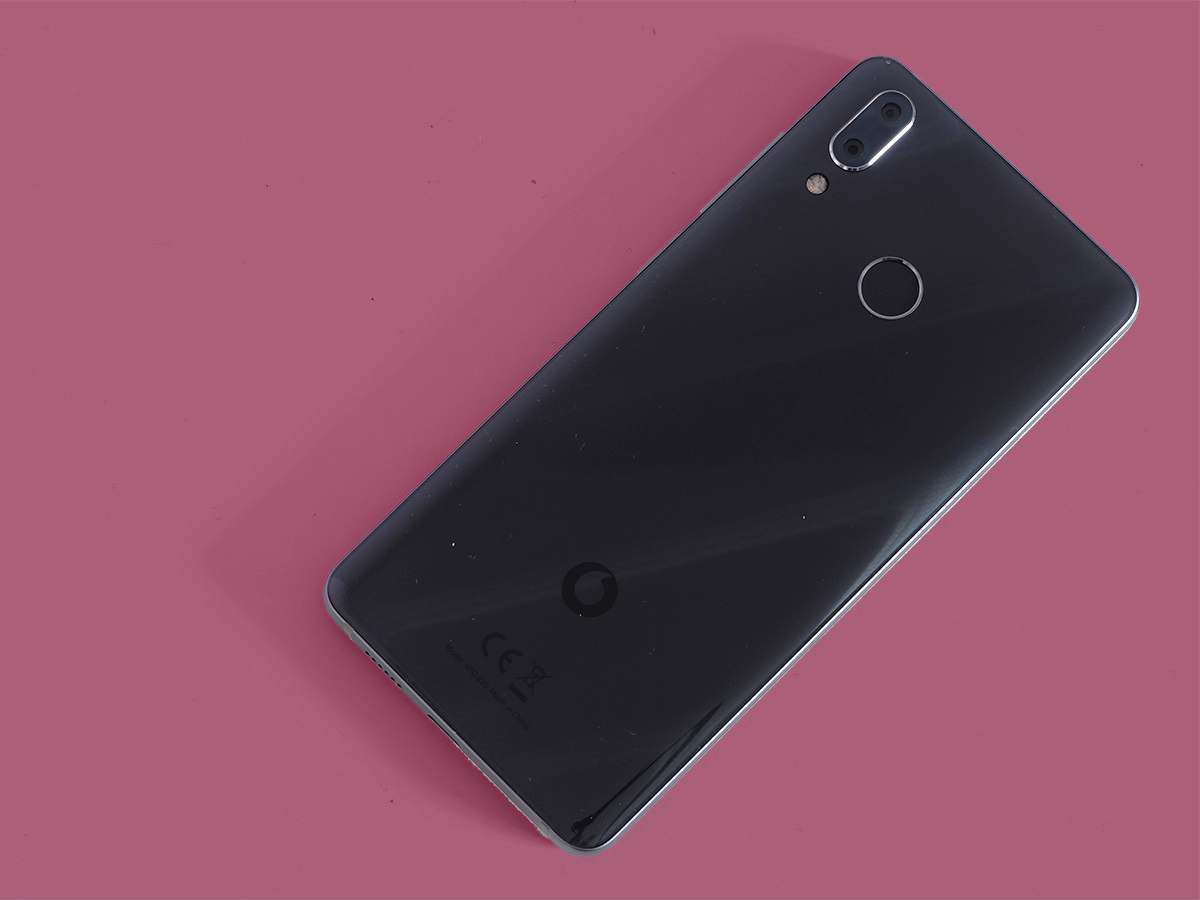 The Vodafone Smart X9 has a 3100mAh battery, a smidge larger than is standard for this size. This phone is never knowingly under-specced because Vodafone knows no-one will buy one if it just matches the competition from Samsung, Motorola and so on. A half-hour of YouTube streamed video takes five per cent off the battery level. Primary school maths suggests the Vodafone Smart X9 will last for around 10 hours when streaming. 3D gaming eats eight percent in a half hour. 10 hours of Netflix, 6.5 hours of gaming? That's not a bad result at all. With normal use the Vodafone Smart X9 lasts a full day with a solid 25-30% left at the end. That is after some podcast streaming and the usual messaging jobs. Unlike the Nokia 3.1, the Vodafone Smart X9 also has USB-C charging. The older microUSB connector is rapidly looking mouldy. There's no wireless charging or true fast charging, but at the price these aren't deal-breakers.
Vodafone Smart X9 Verdict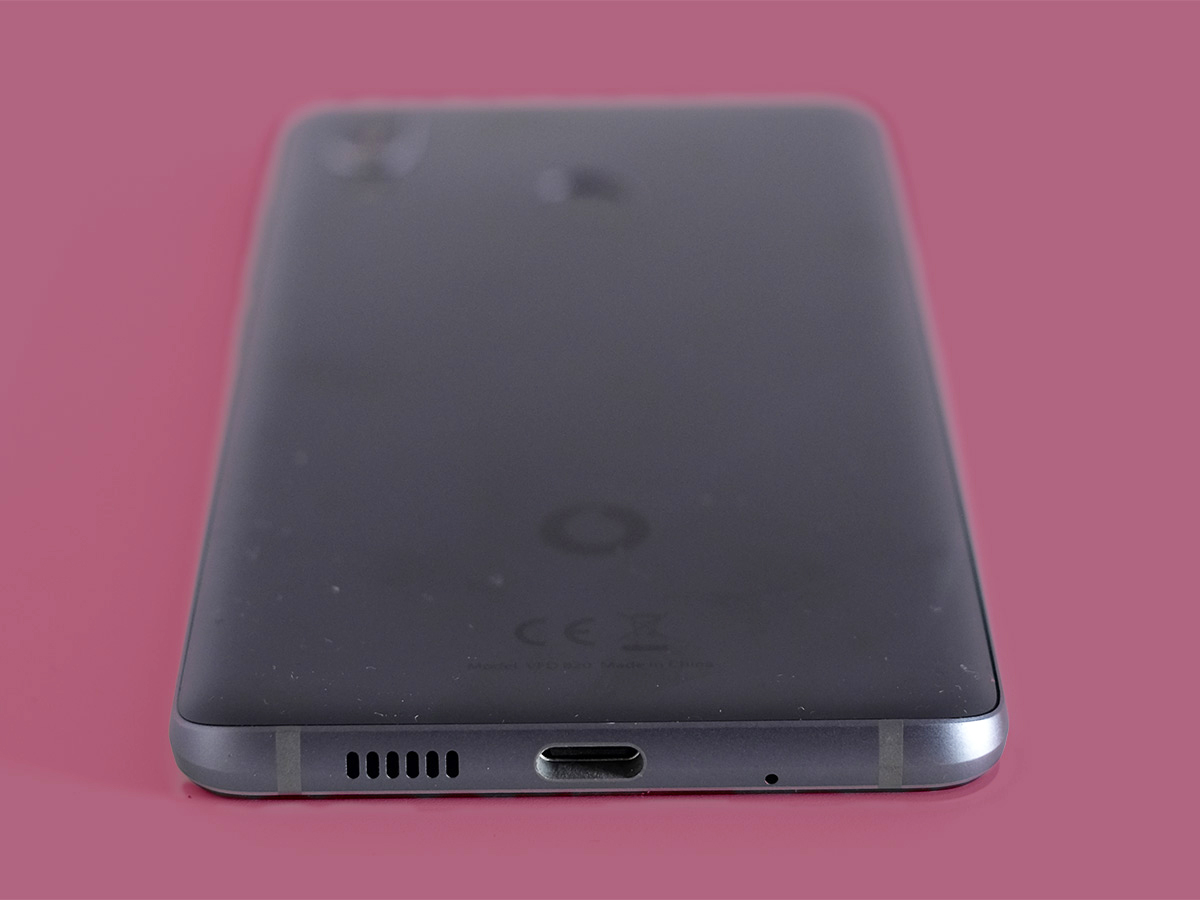 Where to buy Vodafone Smart X9
Stuff Says…
Network branded phones may not be cool, but this one's a legit bargain
Good Stuff
Incredible value
Camera is great for daylight shots
Sharp, bright screen
Bad Stuff
Locked to Vodafone
Minor performance limitations
Poor night photography