Wileyfox Swift 2 Plus review
A swift successor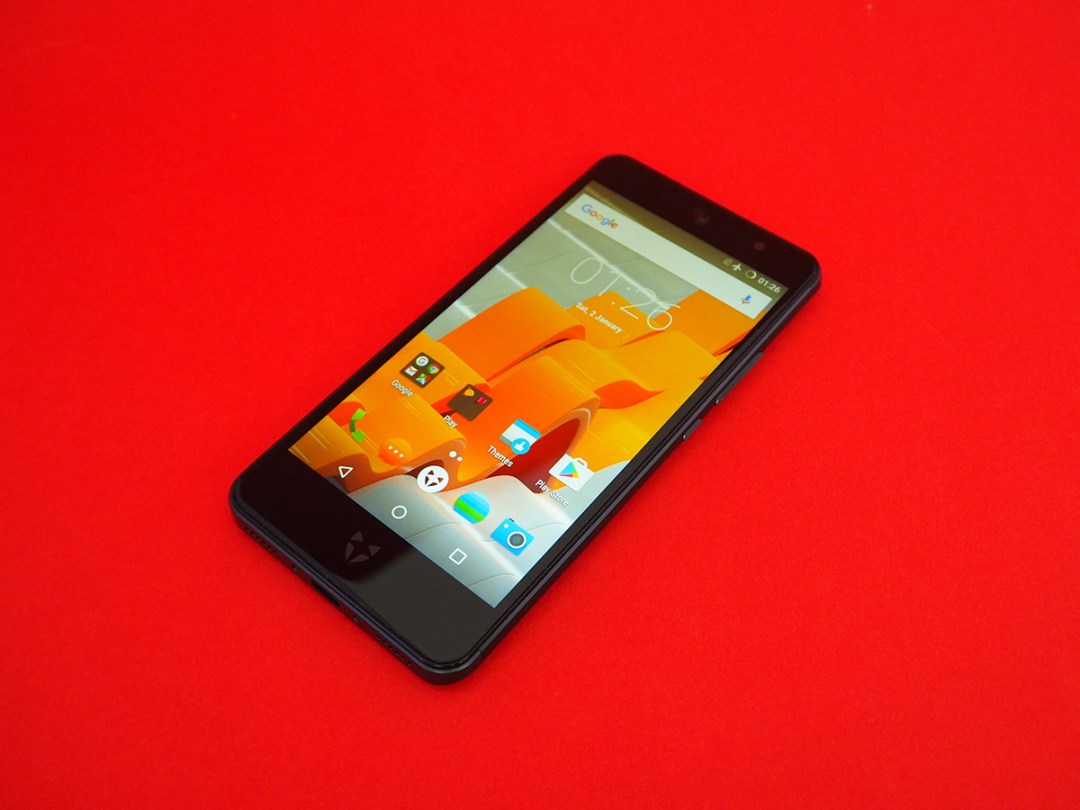 When the original Swift showed up last year, the sub-£200 smartphone crown was firmly adorning the head of the Moto G.
That hat-full-of-jewels was just too tempting for British phone-making upstart Wileyfox to ignore, though: it quickly became a worthy contender, trouncing both the specs and price of the now, Lenovo-branded phone.
A year has since passed, and the Swift's successor has now flown in. The comparison is, once again, rife against budget phone overlords.
If size and style matter, the Swift 2 Plus could be worthy of your consideration. Read on to find out why.
Wileyfox Swift 2 Plus design: METAL MARVEL
Pick up the Swift 2 and you'll be pleasantly surprised, by both its easy-on-the-eyes look, and its comfortable fit in the hand.
Not feeling cheap seems to be the order of the day here, with a touch of premium quality about it from the outset. It really doesn't ooze 'budget'.
That said, much of this could be said about the Moto G4 Plus – a comparison we're not going to shy away from here. They sit in the same price bracket, after all, so you'll surely be comparing them, too.
They both share similar qualities: a great design, curved, chamfered corners and curvaceous rears. As its name suggests, though, there's been swift progress with the Wileyfox phone to reach this, instead of four stages of gradual improvement.
Moto still believes plastic is fantastic and has remained with that philosophy for the rear of the G4 Plus, which lets it down a bit. The plastic back from the first Swift has been retired here for an aviation grade aluminium rear, making it feel more durable.
There's a new, nice looking 2.5D, slightly curved, 5in glossy screen prettifying the front too.
Auld Swifty here looks premium quality and it even gives off an HTC 10 vibe, only at a fraction of that vibe's cost. But let's not judge a book entirely by its cover.
Wileyfox Swift 2 Plus performance
The Swift 2 comes in two flavours, regular and Plus, but that plus doesn't refer to screen size. Instead of the names being changed to protect the innocent, the specs have been changed to protect the price.
We reviewed the Plus version, with its 16-megapixel camera, 32GB of storage and 3GB of RAM for £189. Whereas the standard Swift 2 sports a 13MP snapper, a 16GB ROM and 2GB RAM, costing £30 less.
They're both rocking Qualcomm Snapdragon 430s – 64-bit, Octa-core chips, with a microSD slot that doubles as a second SIM card tray; a rear fingerprint scanner and a Quick Charge 3.0, non-removable 2,2700mAh battery.
The CPU is nippy enough, and a good fit for the phone. Coupled with the Adreno 505 GPU, it offered decent gaming on the likes of Asphalt Xtreme and Real Racing 3, for whiling away those commuting hours.
With emails constantly coming in from two accounts, a few hours a day of Facebook and Twitter usage, the Swift 2 lasted a good day and a half before needing to be recharged. Decent enough for a cheaper phone.
You can get a 25% of a full battery within 15 minutes, thanks to the quick charging through the reversible USB-C connector. Another welcome addition at this price.
That's true of the fingerprint sensor, too. It's not lightning-fast, but it's handy to have. As is NFC, for turning your phone into a digital wallet.
We have some niggles though, such as only 24GB of accessible storage. So much for 32GB.
We also found the volume rocker couldn't really be felt when it placed in its phone case, and as a result, it was difficult to gauge the sound level: these are minor foibles, but worth noting.
Wileyfox Swift 2 Plus screen: THE WEAKEST LINK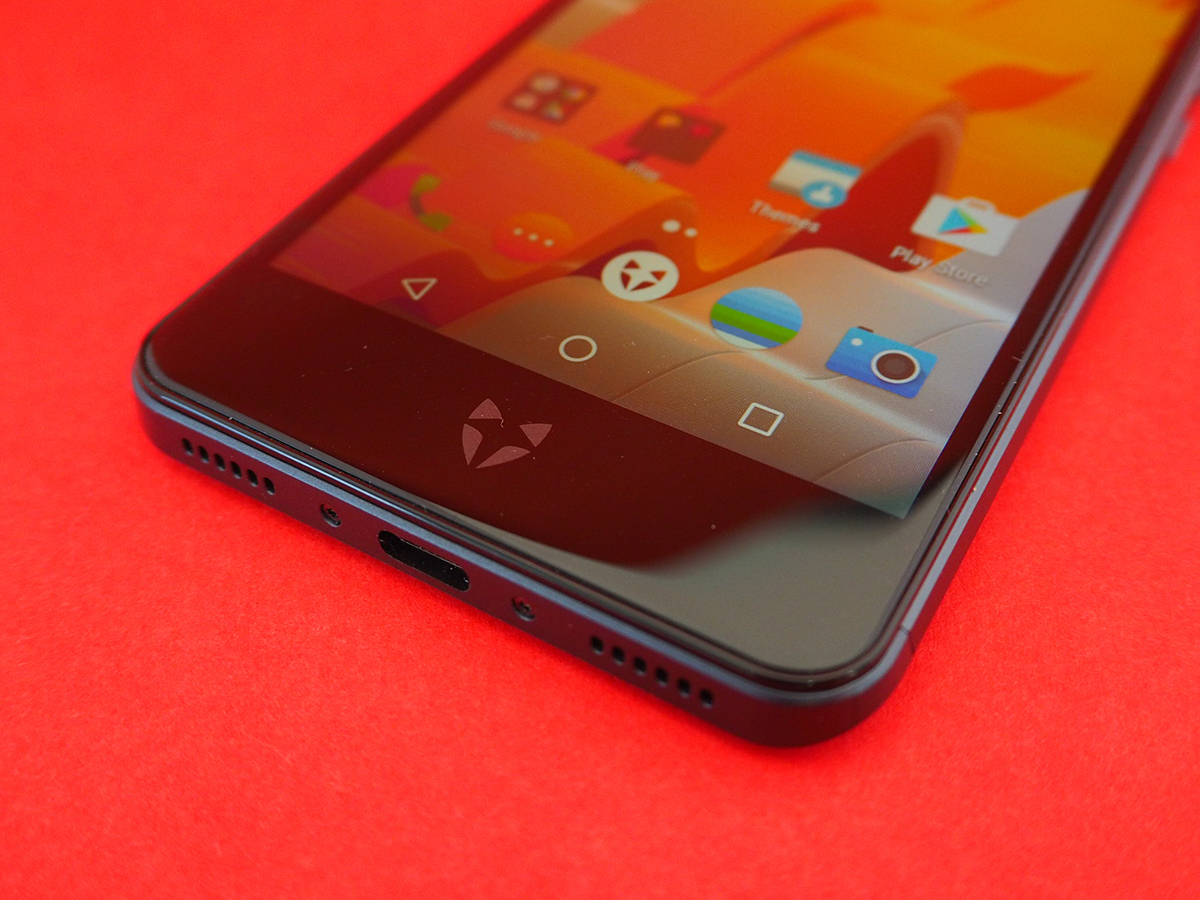 Even I, with my meat cleavers for mits, found the Moto G4 Plus a wee bit of a struggle. The Swift 2's smaller screen makes for a more comfortable fit.
The 5in IPS display is only 720p, though, which is a bit of a let-down. The G4 Plus and its 5.5in, 1080p screen lends itself more to Netflix box-set binging.
It'll be fine for the likes of web surfing, social media and Netflix, but don't expect to see great, high quality video.
Still, the slightly curved 2.5D panel is attractive, glossy and a pleasure to hold. It's free from the smudges we'd normally see in more wallet-friendly phones, too.
The display is bright and fairly sharp, with good viewing angles. It offers up great colour representation for such a cheap phone, avoiding the overly saturated hues seen on a lot of other budget detritus doing the rounds.
Another quality of the cheaper phones is that the display can be a tad recessed, showing a gap between the screen and the actual display, which is distracting.
Thankfully, this isn't present here, with the display that closely matching flagship phones only a few years ago.
That said, the 720p quality does let it down a little, but for £40 less that the Moto G4 Plus this could be expected. And with that cost saving, it could pay for eight months of a 1GB SIM Only contract – just think about that.
Wileyfox Swift 2 Plus camera: SNAP HAPPY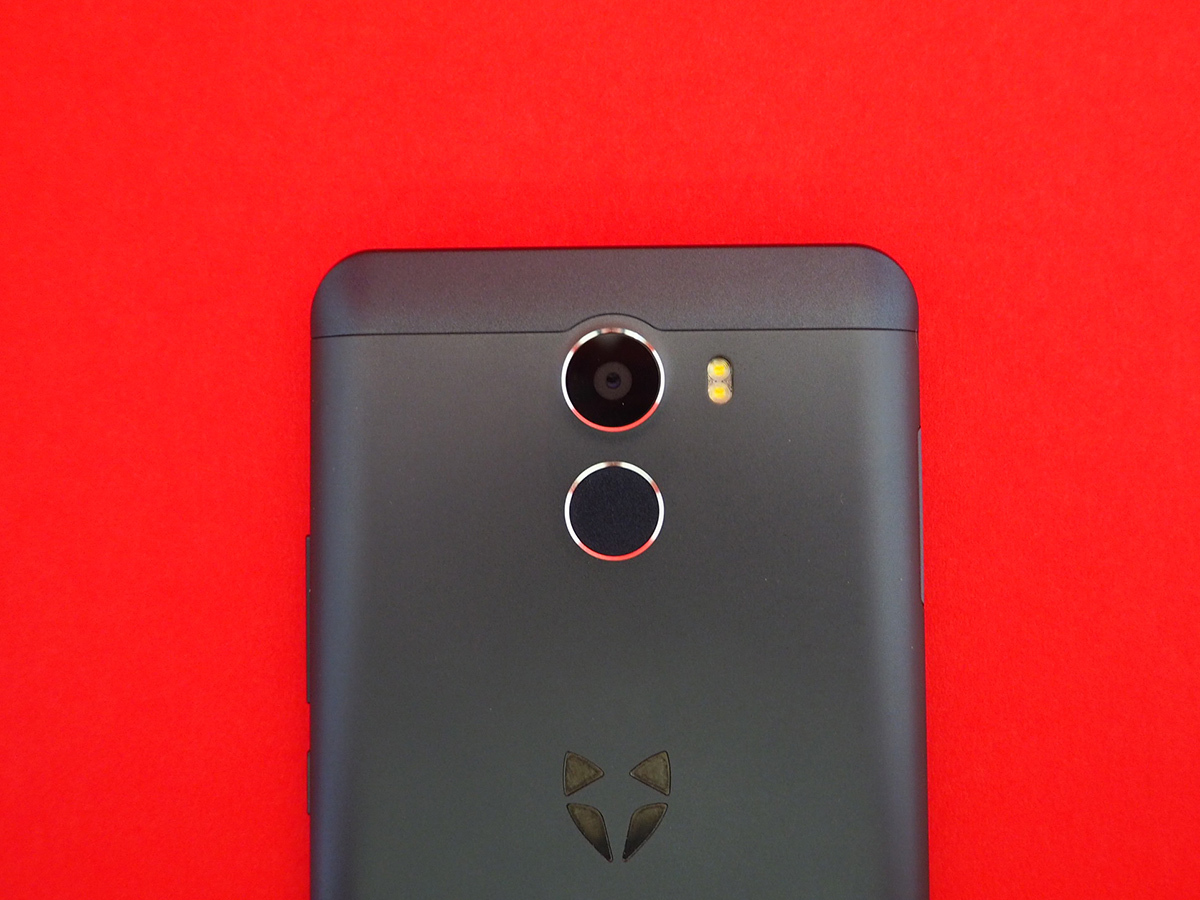 This Swift 2 Plus does take a decent picture, when push comes to shove. The 16-megapixel camera actually uses a Samsung sensor, so the end result is usually punching above its weight for the price.
Snaps can be reasonably sharp in decent light, but poor lighting conditions show up its limitations, as it does with the 8MP front facing snapper.
This wasn't all the time, but it was noticeable – just as the lag seen when moving the camera around before a shot was. At least you can shoot at speed, with fairly quick focussing. Still, we did find some issues every now and then, on really close-up subjects where the focus took a little longer than expected.
There is a good range of feature effects for shots, but big hitters like HDR are buried in the menus – and once you find them, aren't all that great anyway.
The bottom line, though? It can take a decent picture, even with fast-moving objects. Just don't expect to be blown away by your snaps.
Wileyfox Swift 2 Plus software: LOCK STOCK
What's this, a popular low-cost phone maker has picked Cyanogen OS as its Android tweak of choice? Stop the presses!
OK, so Wileyfox isn't exactly breaking the mould here, but Cyanogen is still miles better than a lot of the other custom UI "upgrades" doing the rounds.
It's got more ways to customise and personalise the 2 Plus than you can shake a stick at.
Android 6.0.1 Marshmallow is still running underneath, but don't get too comfortable with Cyanogen 13.1 – there will soon be a move to replace it with a vanilla version of Android 7.0 Nougat.
This is a little bit of a shame, as we had such fun turning the phone's theme to ape an S7, LG G5 or HTC device, all without spending a few more hundred pounds.
Wileyfox Swift 2 Plus verdict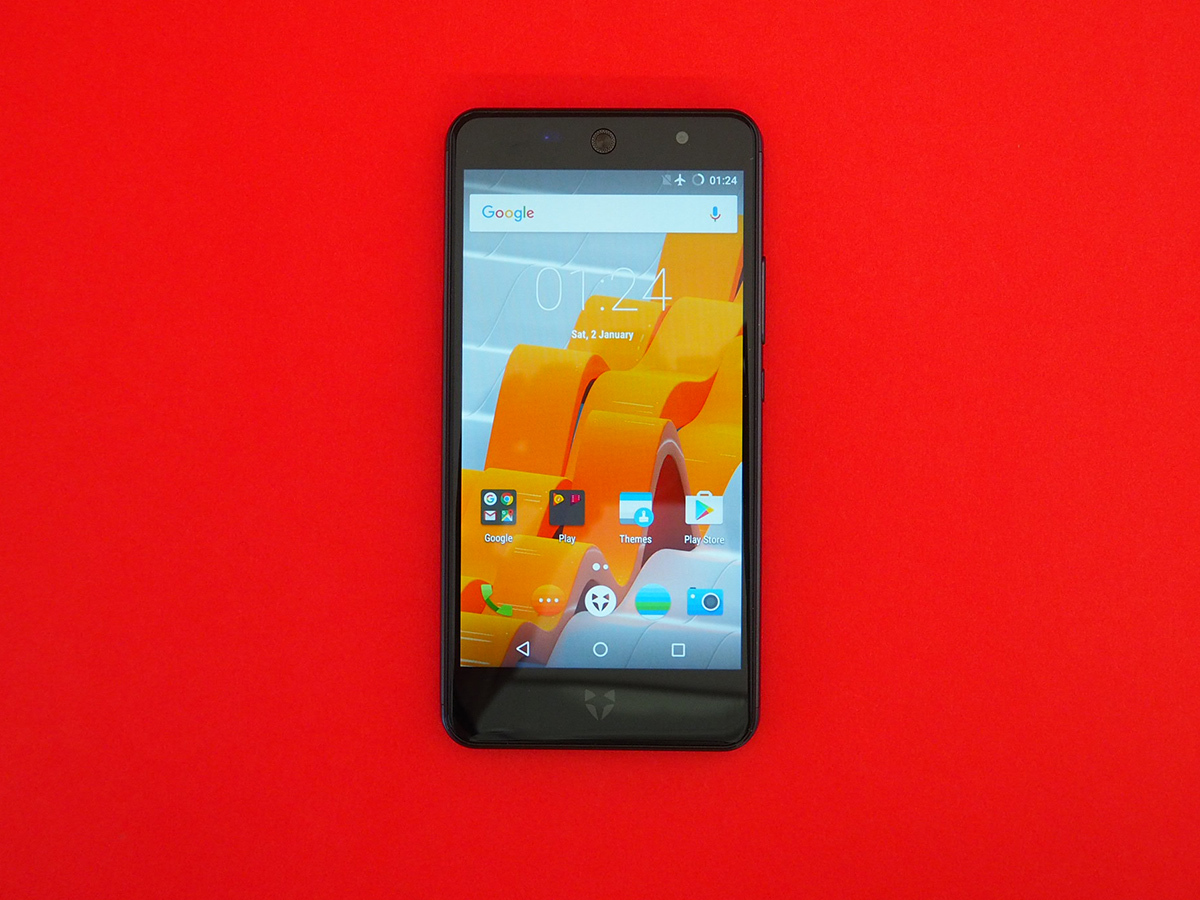 The Swift 2 is a great successor to Wileyfox's original phone, ticking all the right boxes to qualify it as an all-round winner of an upgrade.
However, beating the Moto G3 last year doesn't make it eligible to take the crown again, as it has been let down in some key areas: screen and camera.
The G4 Plus does have a bigger battery, faster processor, and bigger screen with higher resolution – only it's much bigger and less of a more comfortable fit in the hand, with less of a premium look.
Let's not forget this is a budget phone and is a worthy of consideration on those merits alone.
It is all going to be about personal preference, and what's best for the wallet.
Buy the Wileyfox Swift 2 Plus here from Amazon for £149.99 for a limited time
Tech specs
| | |
| --- | --- |
| SCREEN | 5in, 1280×720 IPS LCD |
| CPU | Qualcomm Snapdragon octa-core |
| MEMORY | 3GB RAM |
| CAMERA | 16MP rear w/ dual-LED flash, 8MP front |
| STORAGE | 32GB onboard, microSD card expansion |
| OPERATING SYSTEM | Android 6.0.1 w/ Cyanogen 13.1 |
| BATTERY | 2700mAh |
| DIMENSIONS | 143×71.9×8.6 mm, 155g |
Stuff Says…
A metal body, Android mobile with a not-so-budget look or specs, but a firm budget price.
Good Stuff
Reasonable price
Metal design
Fingerprint sensor
Bad Stuff
720p display
Mediocre low-light camera