Xiaomi Mi 9 SE review
Much phone. Small size. Many camera.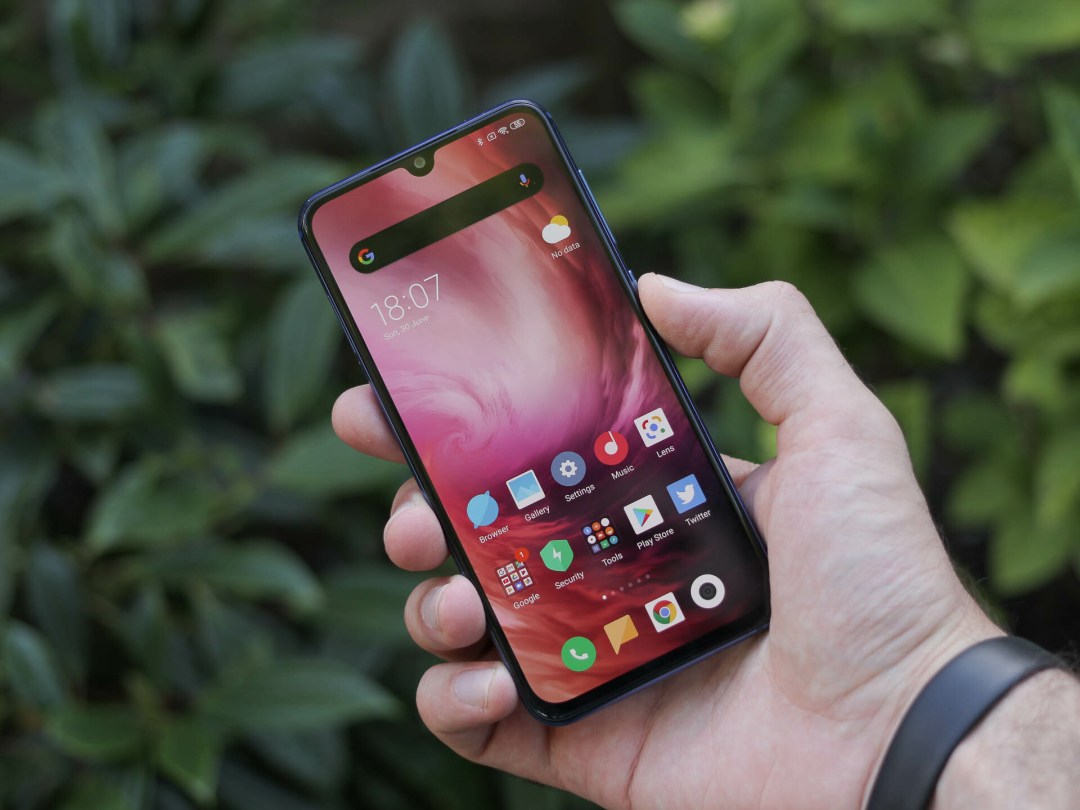 A small(ish) phone that doesn't feel cheap is hard to come by, but Xiaomi's coming to the rescue with its Mi 9 SE. You can pick it up for as little as £349 RRP (£285 if you shop around), it packs a flagship feel and upper midrange specs, not to mention the freshest version of Android under the hood.
That isn't all it has going for it though; its screen's also sharper than many flagships and packs Super AMOLED tech, it has a triple camera setup and an under-display fingerprint scanner. In the face of stiff competition from the Moto One Vision, Nokia 8.1, and Oppo's RX17 Neo though, has it got enough appeal to be our number one midranger?
Design: It just fits
At just 7.5mm thin, the Xiaomi Mi 9 SE is a waif.
Its premium metal frame and Gorilla Glass 5 protection come together exquisitely, delivering an in-hand feel that balances its manageable size with a reassuringly solid tactility very well indeed.
It weighs 155g, making it lighter than an iPhone XR, but it still feels like a flagship quality phone. The buffed metal frame houses the USB-C port, bottom firing loud speaker and power and volume buttons, and there's even an infrared (IR) blaster at the top. This means you can use the Mi 9 SE as a TV remote control. The phone also fits in big and small hands alike, and even in our skinniest jeans with ease.
Around the back is shiny-shiny glass and a camera bump that teases the triple camera set-up. The second we got the Mi 9 SE in our hands, we were impressed by its slick finish, and after a week with the phone – nothing's changed.
Screen: Midrange you say?
The Xiaomi Mi 9 SE features a 5.97in, 19.5:9 Super AMOLED screen made by Samsung, complete with a water droplet notch. Its resolution is better than Full HD, at 1080 x 2340, which means it delivers a pixel density of 432PPI. This makes it sharper than the Huawei P30 Pro, OnePlus 7 and the iPhone XS.
There are various screen colour profile to suit your tastes. Contrast and saturation can be ramped up in 'Increased contrast' mode, and you can customise the warmth of the display as well.
Viewing angles impress, with only slight colour shifting at extreme angles, and brightness is excellent too, with the screen being easily viewable even in direct sunlight. While it won't best the priciest flagships from Samsung therefore, it's definitely at the head of the midrange pack.
Software: Meh UI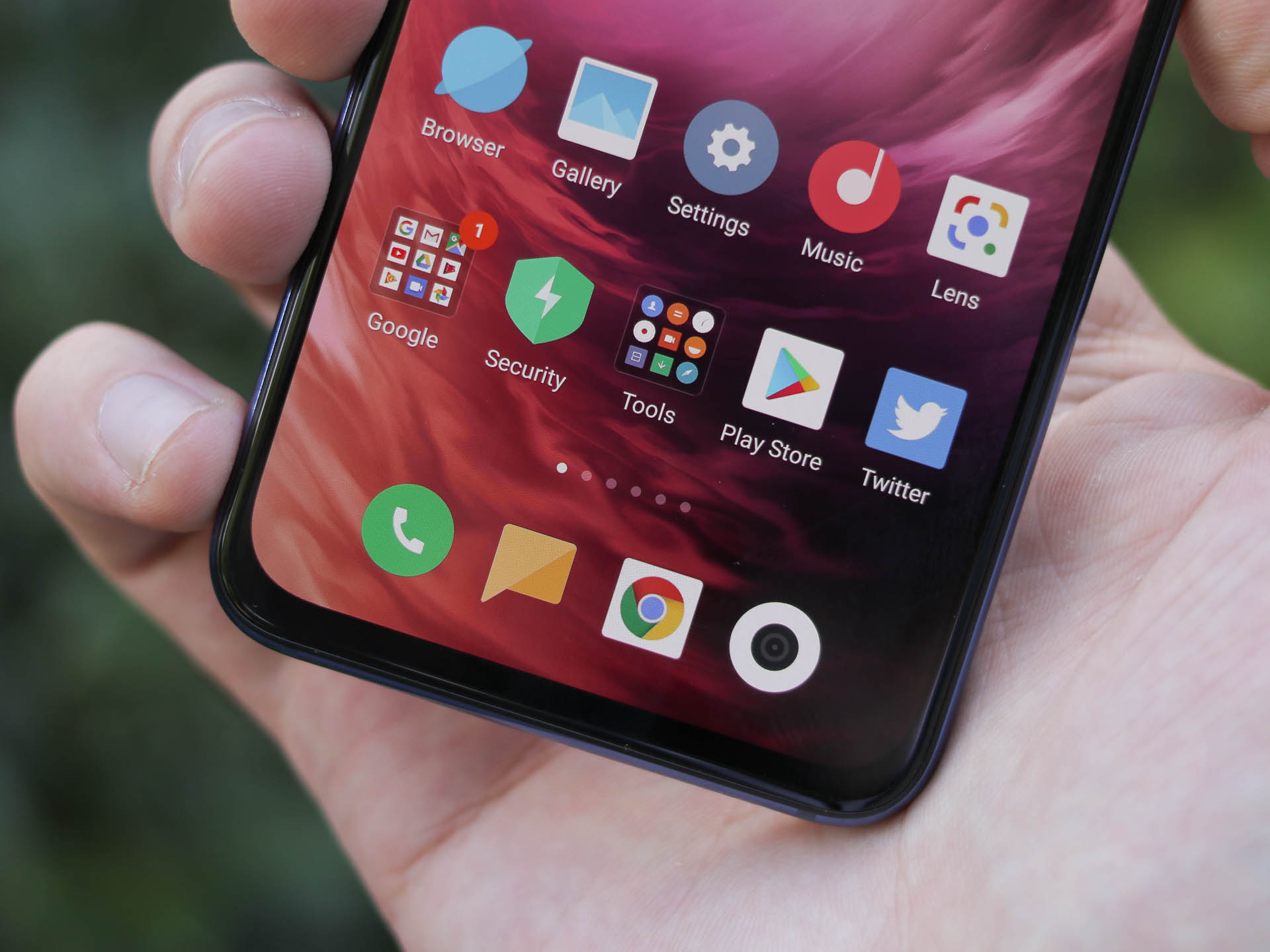 The Xiaomi Mi 9 SE runs Android 9, which is the latest widely available version of Google's operating system. This means excellent app support, frequent security updates and a fair bit of future proofing too. Something that might not be to everyone's tastes though is Xiaomi's interface, MIUI 10.
Initially, it's a pretty familiar look, especially if you're coming from an iPhone. All your apps are strewn across your home screens, and you can put them into folders to keep things organised. If you prefer an apps tray though, which we do to help us keep our home screens folder free, you'll have to install a third party launcher.
There are also a few annoying elements you'll encounter as you do simple things like install apps, for example. After the install, the phone scans the app for viruses, which sounds great, but it doesn't do it quietly in the background, it loads up a new screen complete with a third party add. Bloatware is annoying, but bloatware that serves up adds? Mildly infuriating.
Thankfully, the interface is still very customisable. You can turn this feature off, for example. In addition, there's a dark mode you can fire up, you can customise your home screen's grid size, swap out themes and change your navigation method with ease – gestures or buttons? It's your choice. Additionally, being Android, you can also install a custom launcher, and once we fired up Evie launcher, our favourite, and disabled the bits we didn't like, the whole experience went from middling to magnificent.
Camera: Three times a Xiaomi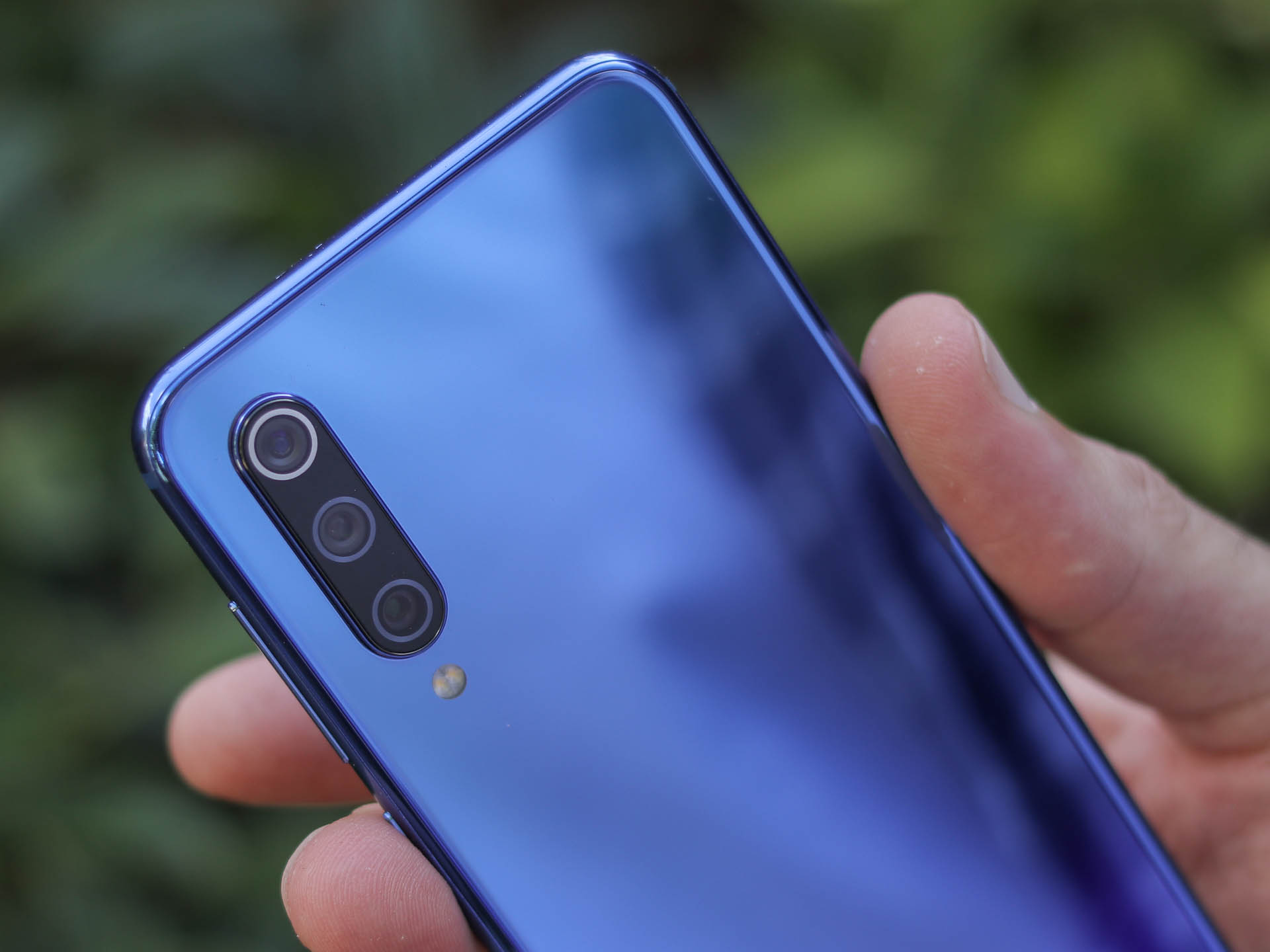 The Mi 9 SE's triple camera consists of a main 48MP camera (f/1.9), a 2x zoom 8MP camera (f/2.4) and an ultrawide 13MP camera (f/2.4). None of the lenses have optical image stabilisation (OIS), but Xiaomi does use electronic image stabilisation (EIS) to keep things steady.
Video is recorded at up to 4K resolution (30fps) and the selfie camera is 20MP (f/2). Starting with low light camera performance, which tends to be the weakest point for most phones, the Mi 9 SE's lack of OIS is felt. Shots taken in automatic mode are a bit soft on detail, and while the dedicated night mode works a treat for grabbing extra clarity, it can introduce some unnatural looking elements into photos – grain and the like.
Almost everything else about the camera impresses though. In good light, you can shoot at either 12 or 48MP – and on really sunny days, by all means – ramp it up to max resolution to get stellar amounts of image information.
In most conditions though, the 12MP option is ideal, as it consolidates detail from multiple pixels into one, resulting in better noise handling and colour reproduction. There's also a very good portrait mode onboard to, provided you're snapping in well-lit conditions.
Video impresses, in particular, Full HD video, with EIS working to great effect. It doesn't seem to steady things in 4K though, which means we'd suggest sticking to FHD when recording handheld on the Mi 9 SE. As for the selfie camera, it's sharp when held at arm's length, handles variable lighting relatively and packs plenty of beauty modes.
Performance: As good as midrange gets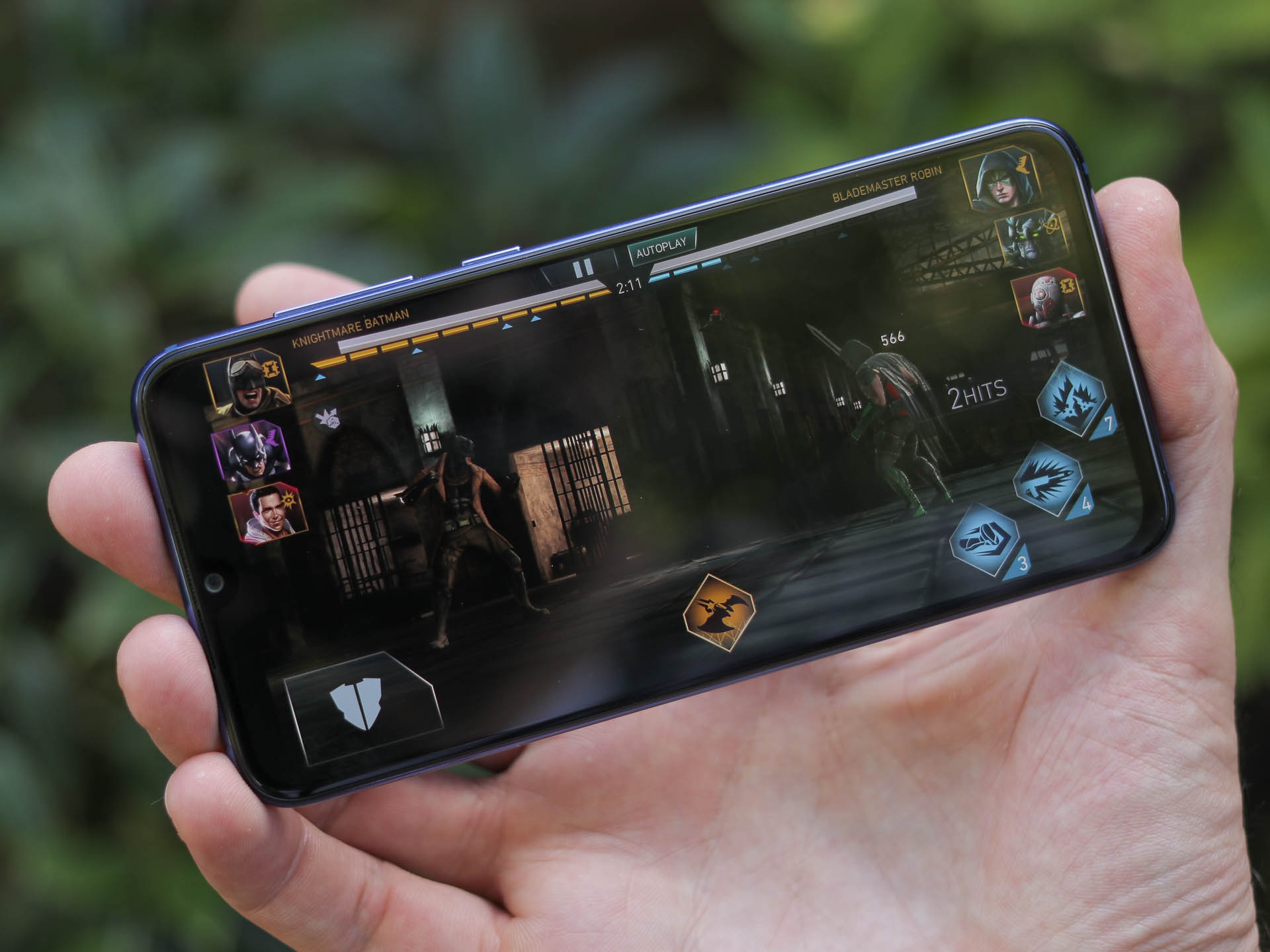 With its Qualcomm Snapdragon 712 processor, complete with 6GB RAM, the Mi 9 SE blows its 2019 midrange competition out of the water when it comes to horsepower. That isn't just reflected in the benchmarks – real-world performance has been excellent in our time with the phone too.
Playing games on the SE is mightily smooth, and thanks to its Super AMOLED screen, colours pop fantastically. There's no microSD card slot, however, there is a dual-SIM card slot which is handy. In addition, you can pick it up with either 64GB or 128GB storage, which will be ample space for most.
A few other niggles – the phones mono-speaker is very easy to cover up, so gamers who play with their phone in landscape orientation, definitely hook up some Bluetooth headphones.
On the topic of gaming, the way Xiaomi Mi 9 SE crops the top portion of the screen to hide the notch is a bit ugly – right angles at the top, curves at the bottom, it just doesn't work – hopefully Xiaomi will fix this in an update.
Meanwhile, the fingerprint scanner is under the display, which is a treat given the phone's price, though it isn't as quick to unlock as rear-mounted scanners, so might frustrate less patient users. We'd suggest activating face unlock so the two can work in tandem to get you into your Mi 9 SE in double time.
Finally, there's no headphone jack, so anyone precious about that will want to look elsewhere.
As for the battery, the 3070mAh capacity battery isn't big, but the Xiaomi Mi 9 SE still got us through a full day with 15% or so left in the tank. It's far from a longevity champion but is good enough for all but the most hardcore users. The 18W fast charging is also handy, powering up the phone from 0-100% in just shy of an hour and a half.
Xiaomi Mi 9 SE verdict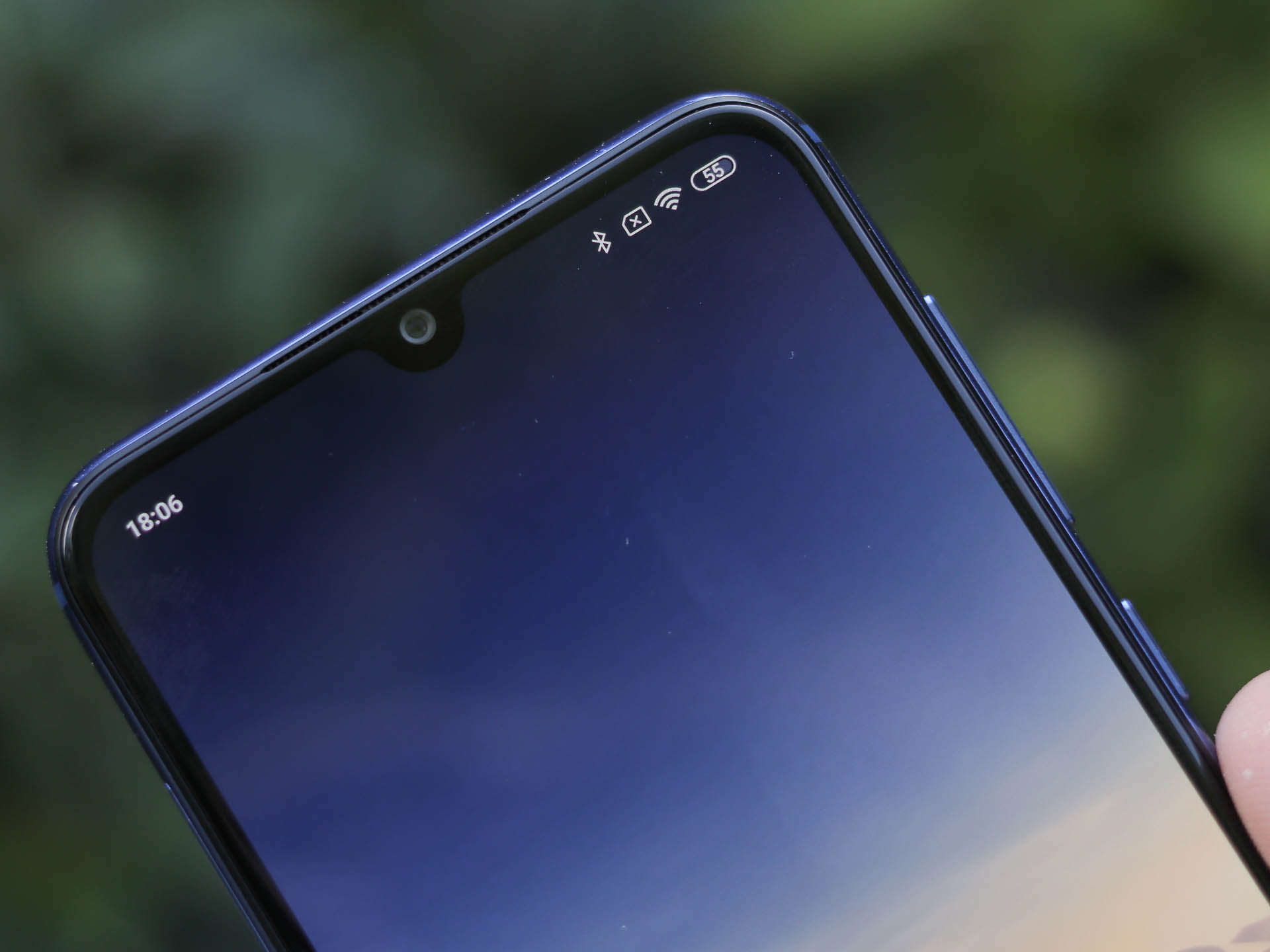 Stuff Says…
Considering what it delivers, the Mi 9 SE is a stellar value, pocketable smartphone that's very easy to recommend
Good Stuff
Great design and screen
Brilliant camera for the price
Snappy performance
Bad Stuff
No microSD card slot
Interface niggles
No 4K video stabilisation