Xiaomi Mi Max review
Not all good things come in small packages - some come in flippin' big ones too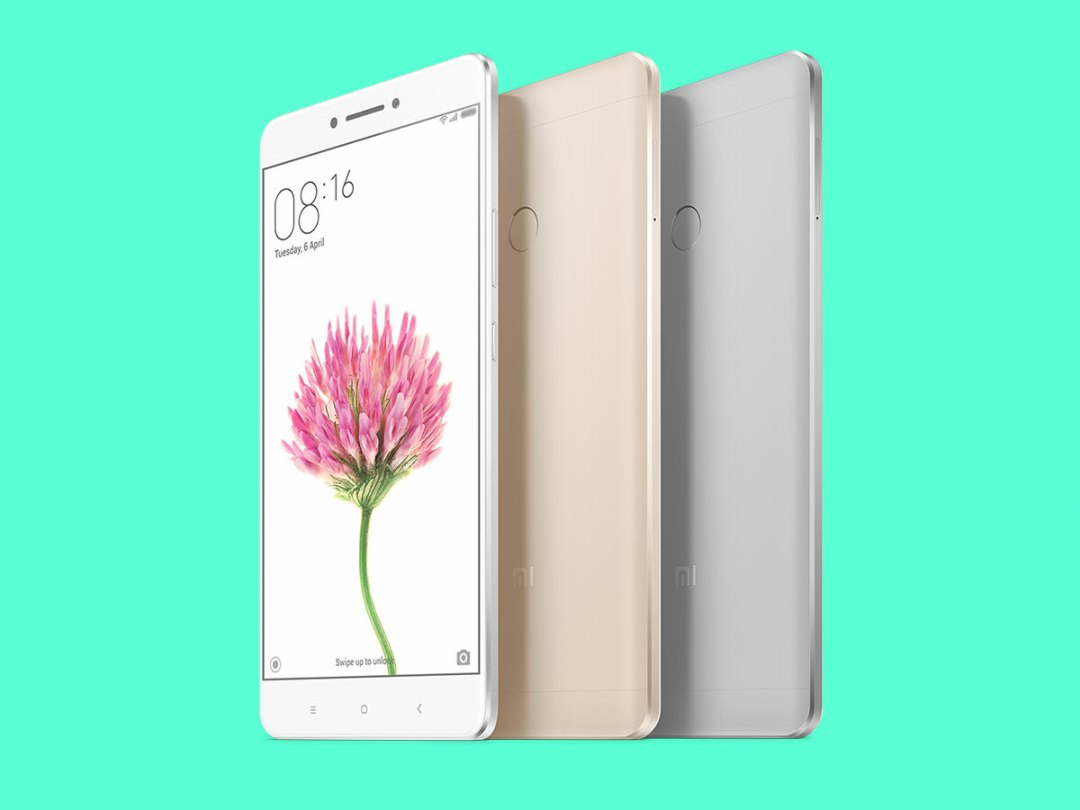 TV junkies and mobile gamers can appreciate the appeal of a massive phone.
A big screen is ideal for catching up on shows when there's not a bigger screen around – either because you can't be bothered to haul yourself up off the sofa to find the remote, or you're outside and on the move.
That's where the Mi Max comes in. Hot on the heels of Asus' cinematically-inclined Zenfone 3 Ultra, Xiaomi's latest has more modest intentions. It's actually a bit smaller, without the grandiose, cinematic treatment found on the Zenfone, but at 6.44in it's hardly tiny. 
Importantly, it's got a much more palatable price.
There are usually two reasons a phone's sheer size trumps other desirable attributes like pocketability, weight and comfort: better viewing on a bigger screen, and a chunkier battery that will last more than a day. But will that be enough?   
XIAOMI MI MAX DESIGN – MID-RANGE MUSCLE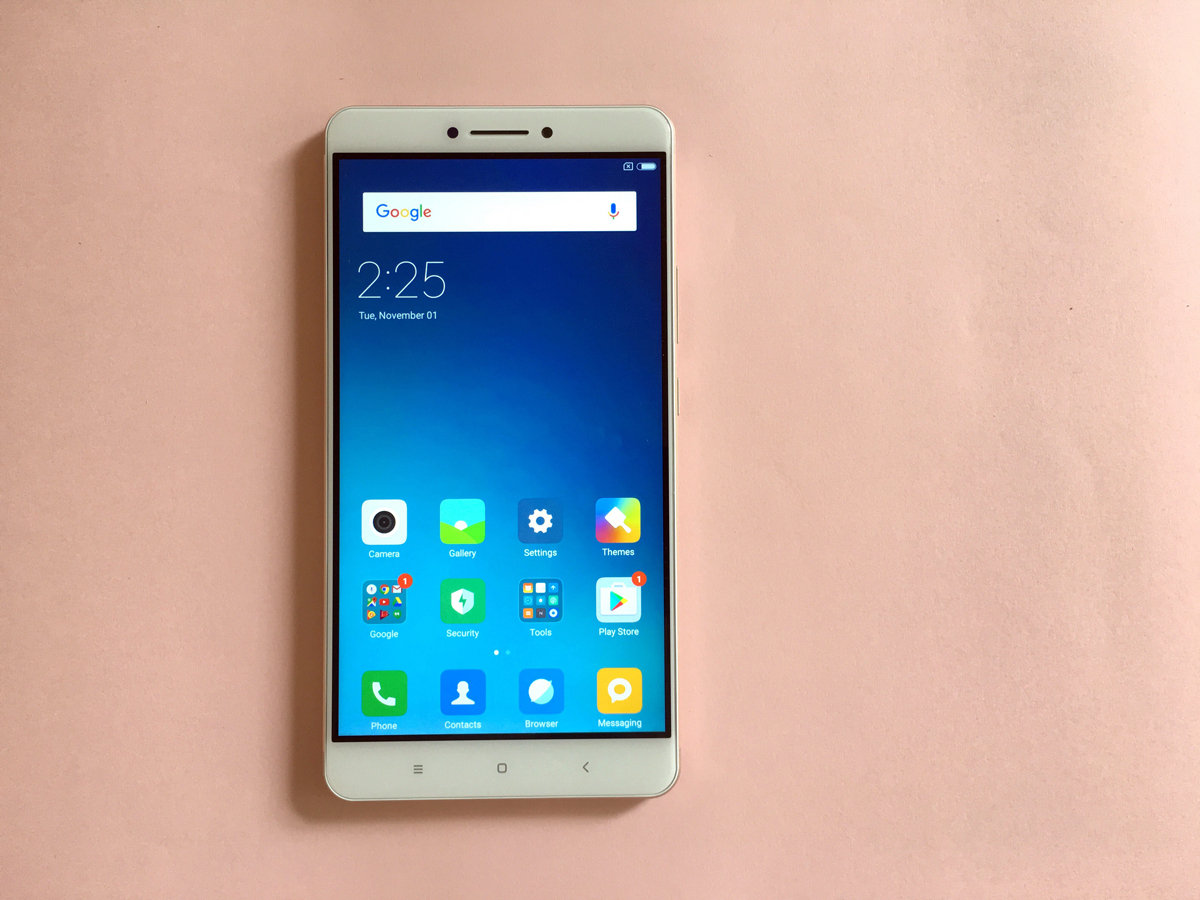 Build quality is par for the budget phone course. It looks fairly elegant from a distance, with more than a hint of premium shine, but get closer and you'll notice the cost-cutting plastics.
Barely-holding-on grip aside, the phone is well-balanced and comfortable enough to be (barely) held one-handed without feeling it's going to slip out of your hands.
Still, it felt comfortable in my hand despite its immense size. At 7.5mm thick and 203g it's hardly a heavyweight, either.
In practice, however, it's best to use both hands to operate the phone. I never felt like it would slip out of my hands while I took a call, but anyone with smaller than average hands will need to look elsewhere – or at least pick up a Bluetooth headset.
Big phones tend to be easier to bend, too, and the Mi Max isn't built like a tank, so don't put it on your back pocket and sit down.
Unfortunately there's no USB-C, but otherwise the Mi Max ticks most boxes. The speakers are perfectly loud for catching up on YouTube clips, the fingerprint reader is quick to respond, and there's even an IR blaster.
XIAOMI MI MAX DISPLAY – SPACE SAVER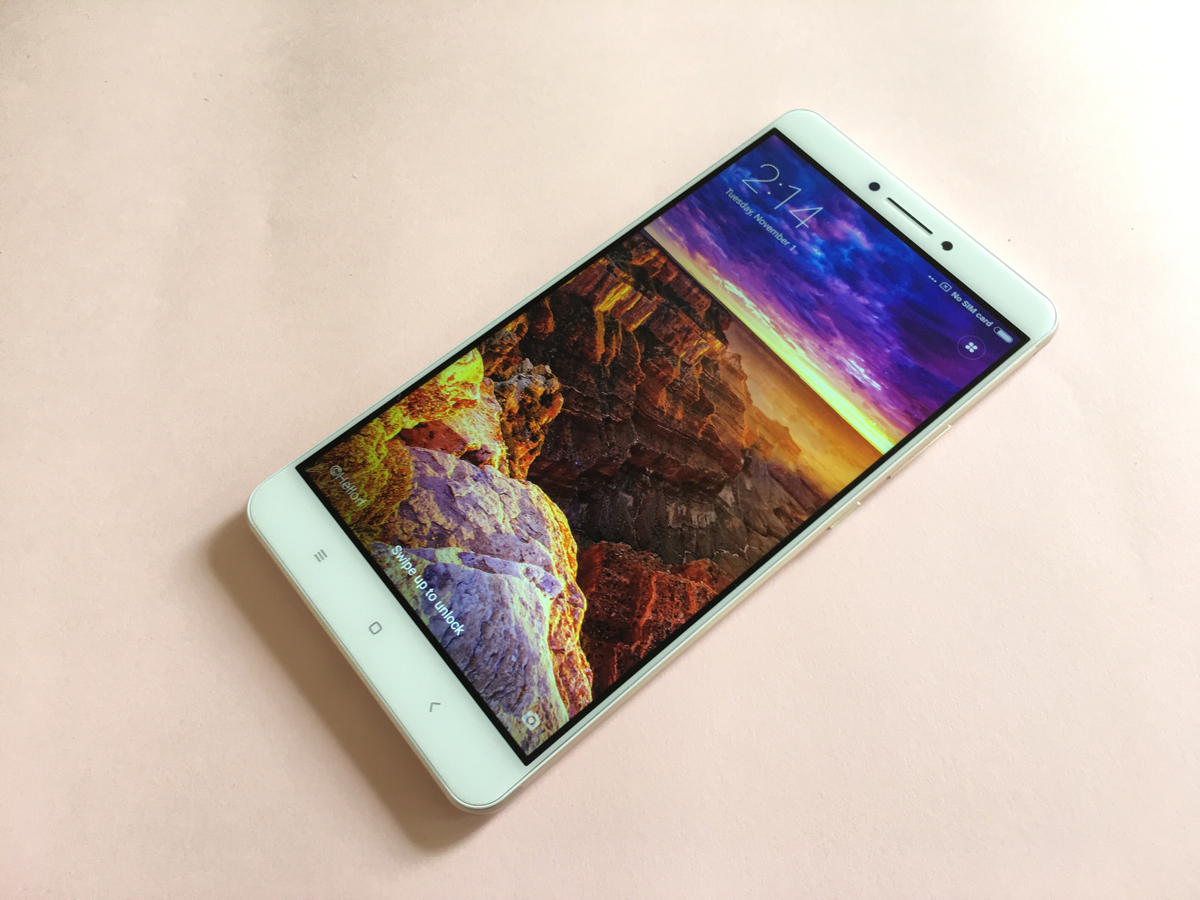 There's really no disguising that colossal display, is there? The 6.44in screen is massive.
In fact, it's not a lot smaller than the first netbooks and early Android tablets – when you think about it, that's bonkers.
The bezel is fairly minimal, too. It just about helps keep the thing manageable in one hand, although that depends who you ask.
Xiaomi has squeezed in a 1920×1080 IPS panel. Quality is decent enough, slotting in a tier below the top-end flagships from rival makers, but it looks perfectly presentable. Viewing angles are fine, and despite a relatively low 342ppi, viewing is a pleasure – even if it sometimes looks a little dark.
Unsurprisingly the glossy finish becomes a bit of a problem when you're in direct sunlight, but overall there's not very much to complain about for the cash.
XIAOMI MI MAX CAMERA – JUST A SNAP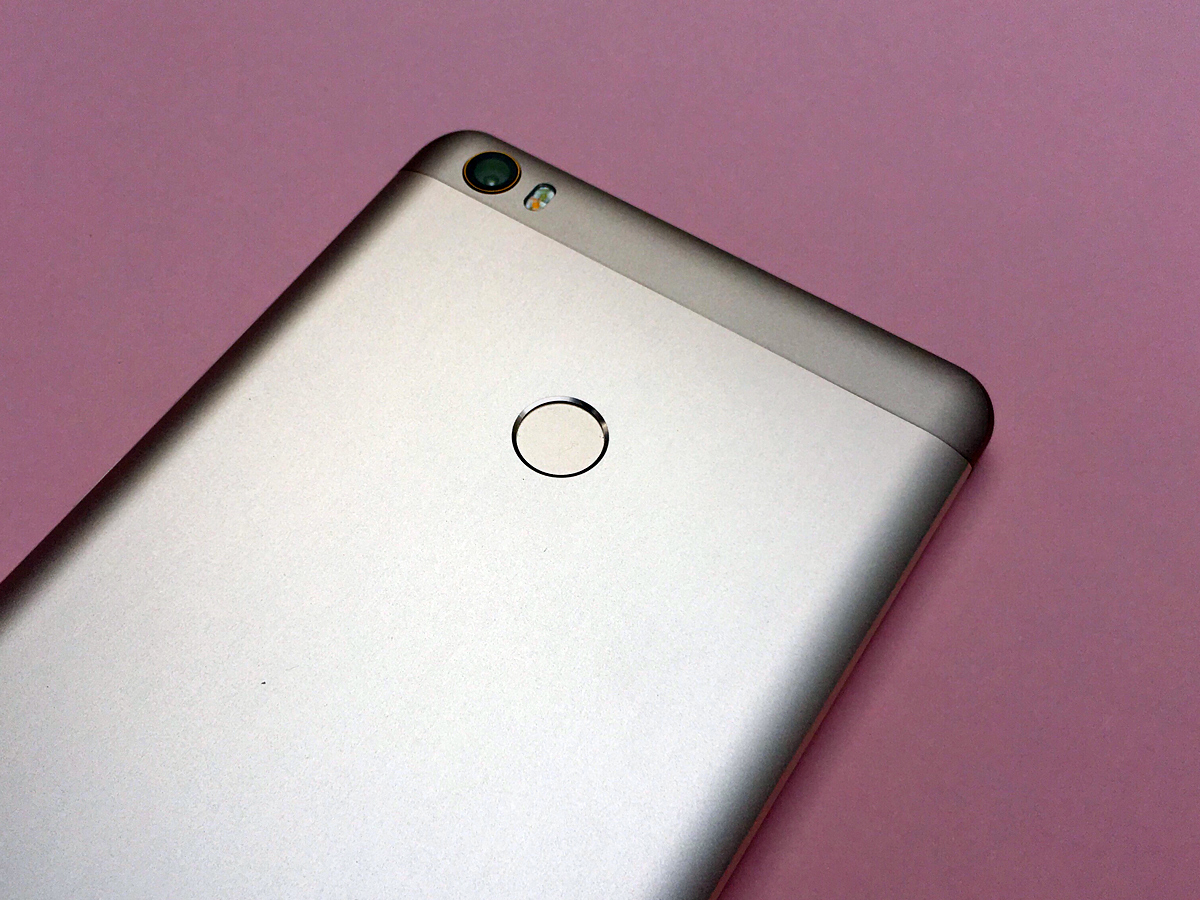 Phone cameras come in two categories: the flagship, cream-of-the-crop snappers in the likes of Samsung's Galaxy S7, and everything else. The Mi Max belongs to the latter.
It's possible to snap good pictures with the Mi Max, but it takes a bit more work if you're chasing a certain level of quality. Xiaomi's camera app is actually pretty fast and easy to use, but the results tend to look a bit over-processed and lack detail.
This isn't necessarily a bad thing, especially when the heavy-handed owner isn't much of a shutter bug and just needs a camera not to miss out on life's moments. The Mi Max takes care of all the grunt work, and the result is a very presentable photo.
In tricky environments, the focusing tended to miss where I was pointing at, and it took a few tries before I could get it right. It really struggles in low light situations, producing noisy pictures, and you'll wish OIS was onboard to stabilise your shots.
It's hardly lacking for features, though. You've got a full manual mode and 4K video at 30fps. Not bad for a mid-ranger, really.
XIAOMI MI MAX PERFORMANCE – NAILS THE BASICS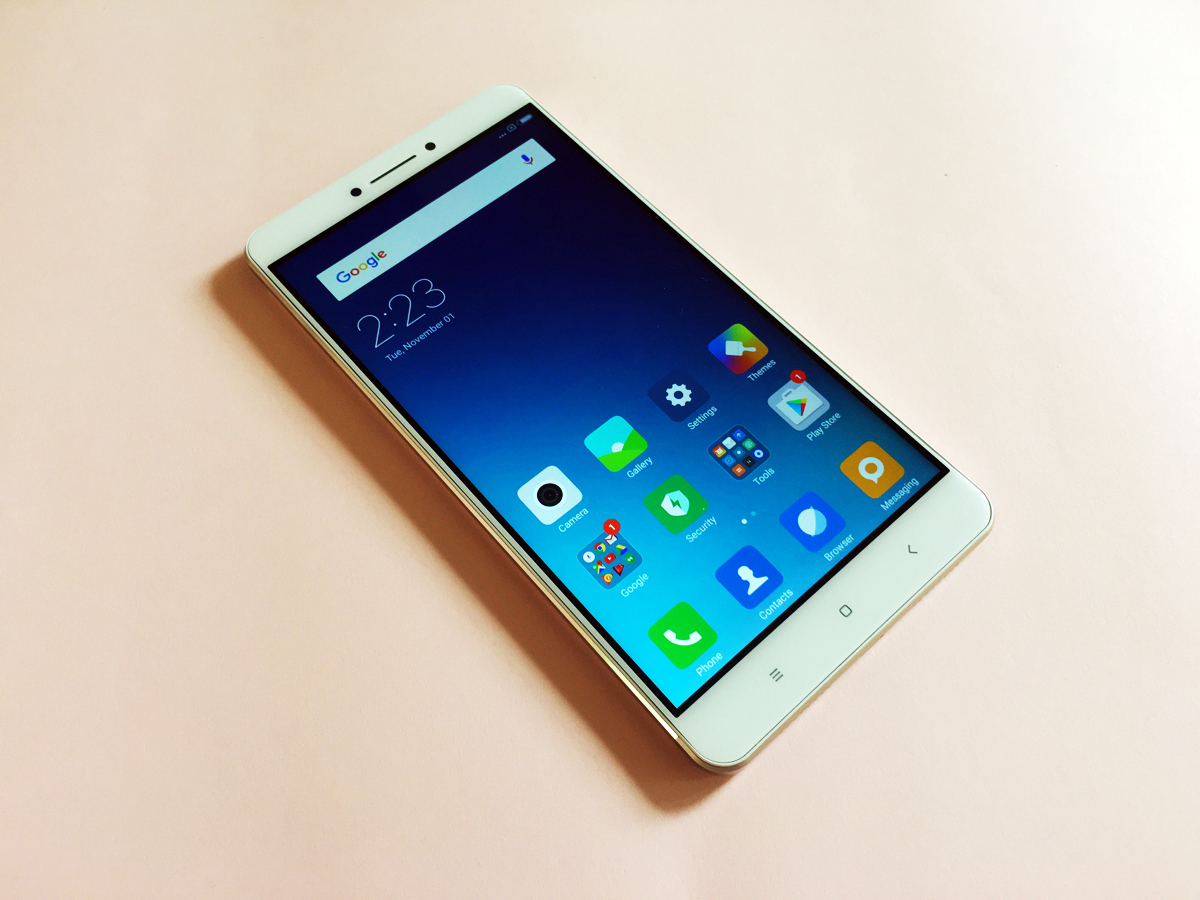 Under the hood, there's a rather modest pairing of a Hexa-core Snapdragon 650 CPU and Adreno 510 graphics.
That translates to a humdrum 2454 in Geekbench. In real-world performance though, even without a flagship pedigree, it could run games like Asphalt 8 without any major issues.
You feel the difference during load times, but once you're playing, it doesn't really suffer from dodgy frame rates. Happily, it almost never gets uncomfortably hot to hold – even when gaming.
For a budget phone, 3GB of RAM is easily enough, so it takes a little longer to slow down to a chug. It's here that MIUI's task manager comes in handy. If you clear open apps on a regular basis and don't install too many apps that run persistently in the background, you're golden.
XIAOMI MI MAX BATTERY LIFE – KEEPS ON GOING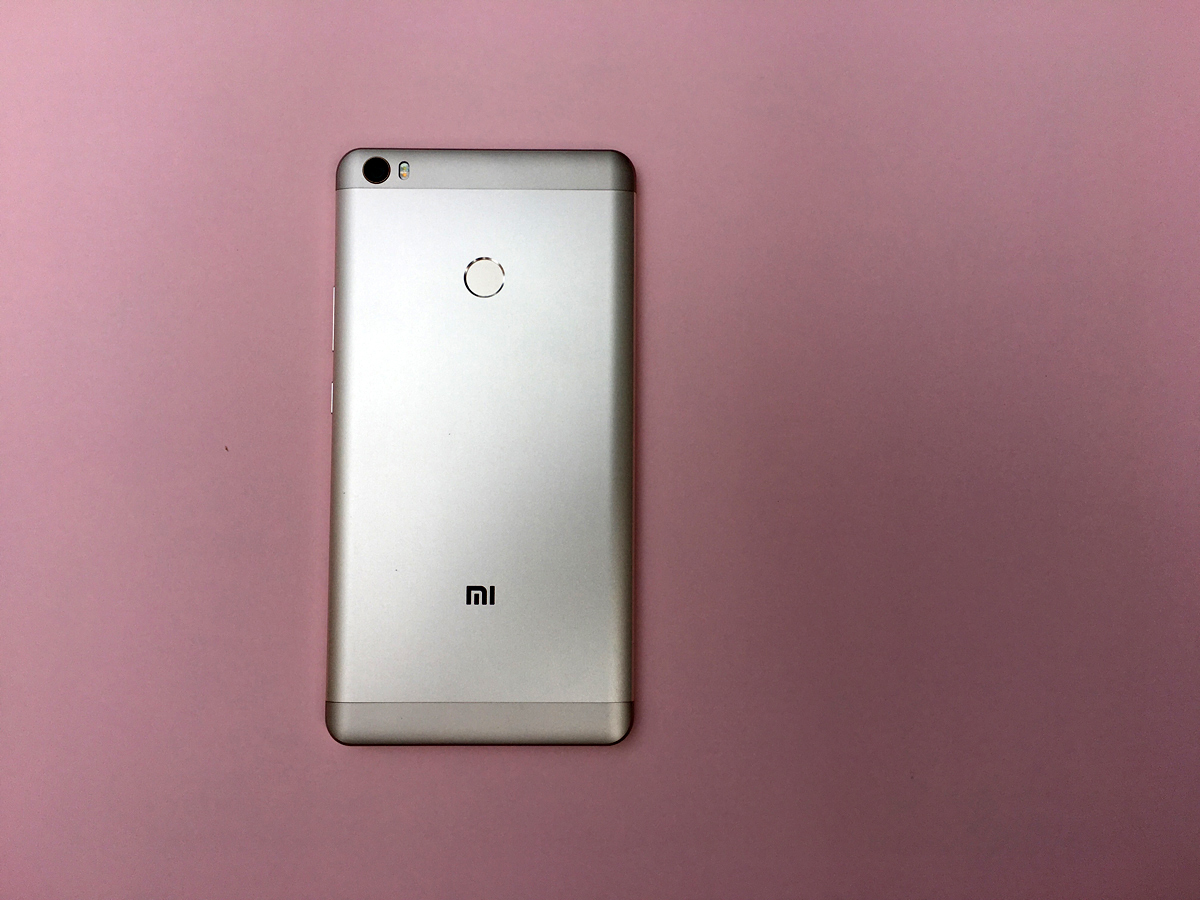 With great screen size comes great battery capacity – so Uncle Ben said to Peter Parker. Or something like that.
The point is, one of the big draws of a phone with a humongous display is that you can pretty much expect an equally huge battery to go with it. The Mi Max delivers, with a whopping 4850mAh capacity cell that we struggled to drain.
With modest usage (think occasional texting, emails and light browsing), the Mi Max can do two days, no problem. Switch to heavy usage and extensive multitasking, and the phone can still comfortably last a day. The combination of a large battery and a less power-hungry processor certainly can do wonders for battery life.
The only downside is the lack of fast charging. With a battery so huge, it'll take almost a day to refuel from say, your PC's USB port. The bundled 2A charger is fine, but it's still quite a wait to reach a full charge.
Still, with battery life so ridiculously good, a low battery alert reflects more on your tardiness in letting the battery drain to zero.
XIAOMI MI MAX STORAGE – SPACE SAVER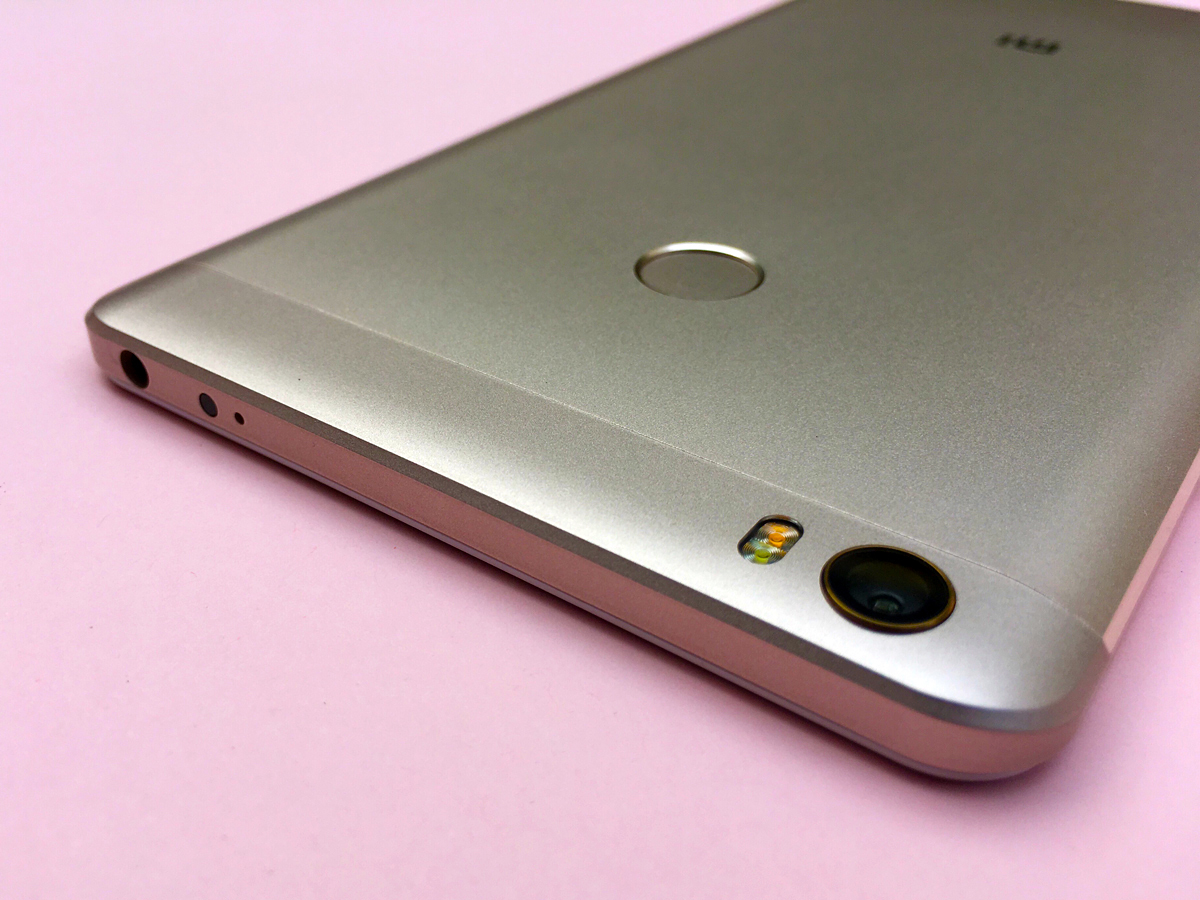 The Mi Max comes in two flavours, but depending on where you live you might not be able to get hold of both of them.
Want the 64GB version, or the top-spec 128GB edition that also bumps memory up to 4GB and gets a faster octa-core CPU? You might be out of luck unless you can track down an export set.
Honestly, though? There's no need to spring for either of the bigger models. It's way kinder on your wallet to just pick up a microSD card.
The hybrid SIM slot has room for 128GB microSD cards, if you don't mind giving up the second SIM slot.
MIUI 8 Second Space
MIUI 8 deserves some plaudits, as far as custom Android skins go.
Aside from redesigned app icons and a fair few pre-installed duplicates you won't bother with if you're already using Google's own, it's got a few more interesting additions.
Dual Apps lets you clone apps, so you could have separate Twitter accounts running at the same time. It's great for social media practitioners who are worried about posting from the wrong account.
Second Space, meanwhile, is a bit like having a second OS on the same phone.
Your workspace and apps can be completely different, with a work-issued SIM in the second space and notifications kept completely separate.
It can shunt files between the two spaces, as by default they're completely separate. You basically have to 'log out' and 'log into' the space where your files are stored to be able to access it via your computer.
You can go full covert ops and assign specific fingerprint(s) to each space, so switching between them is just a matter of locking the screen and then unlocking with the other print.
Just keep in mind that while it won't halve the phone's performance, you're running twice as many apps too. Go trigger happy with open apps, and the phone is bound to chug along.
XIAOMI MI MAX VERDICT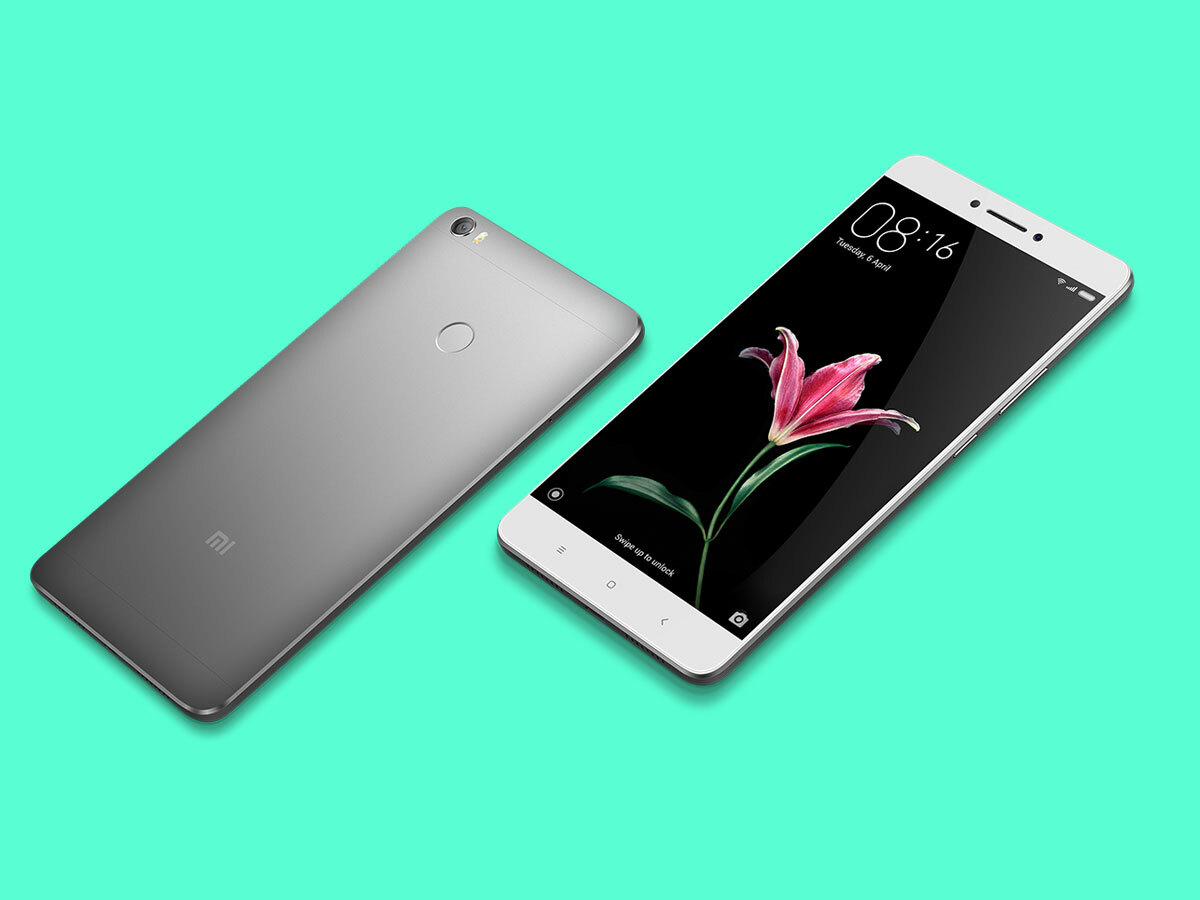 Xiaomi deserves credit for cramming such a big screen into a phone that doesn't cut corners to hit a budget price.
You never feel like you've been short changed in any area, with a Full HD IPS display that's vibrant enough for on-the-go movie watching, performance that lets Android tick along nicely, and a design that doesn't feel too cheap either.
There are even some clever software tweaks going on behind the scenes, something we hope Xiaomi brings back for its top-end phones.
Sure, it's plastic fantastic when you get close, and it doesn't have the best camera, but if all you care about is a massive display, the Mi Max has got you covered.
Tech specs
| | |
| --- | --- |
| Screen | 6.44in, 1920×1080 IPS |
| CPU | Hexa-core Snapdragon 650 |
| Memory | 3GB |
| Camera | 16MP rear w/ phase detection autofocus, dual-LED flash, 5MP front |
| Storage | 32GB on-board, expandable via microSD |
| Operating System | Android 6.0 Marshmallow |
| Battery | 4850mAh |
| Dimensions | 173.1×88.3×7.5mm, 203g |
Stuff Says…
The bargain price makes Xiaomi's oversized phone look like seriously good value – if you can actually hold the thing, that is.
Good Stuff
MIUI 8 – actually kinda great
Insanely long battery life
The price is right
Bad Stuff
It's got a big & bulky brute of a screen
The camera has a few niggles