Yamaha Reface CS review
Bring a smile to your face, and ears, with this gorgeous synth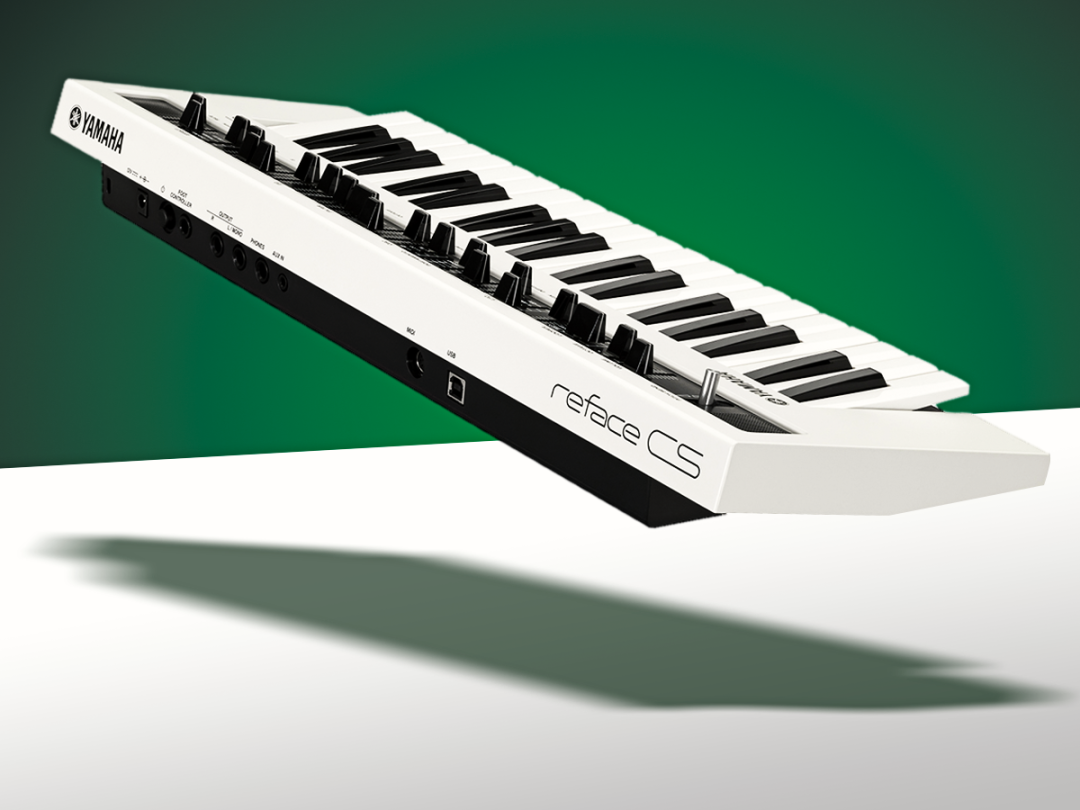 The Yamaha reface collection is a set of portable keyboards, each tailored towards a specific era in the music giant's history. The CS is a tactile creature that echoes 1970s fare.
It's a modern-day portable take on a classic analogue keyboard, all white case and sliders to push and pull, enabling you to coax all manner of sweeping gritty sawtooth sounds and fat angry bass from its tiny frame.
Although the CS boasts those inviting and potentially intuitive physical controls, it's not the most immediate of synths. There are no presets, and when the sliders are in certain positions, synth newcomers may be baffled by mashing keys and being met by a stony silence.
Ambient sounds
Rather than being able to jump right in, the CS wants you to work for your sounds. Fortunately, there's plenty to get to grips with.
There are five oscillator types: Frequency Modulation, Ring Modulation, Oscillator Sync, Pulse, and Multi-saw. Texture and Mod sliders can be used to adjust major parameters within a wave's structure; output can be further honed by fiddling with LFO and filter settings, attack, decay, sustain and release levels, and effects.
All of which is to say that with relatively little effort and some fairly random experimentation, you can quite quickly move from absolute silence to the kinds of dramatic, soaring, intense sounds that will find you grinning from ear to ear. Perhaps it's the noises the unit's capable of or just its very physicality, but during testing, the CS felt far more animated and alive than the comparatively stilted DX.
Limited effects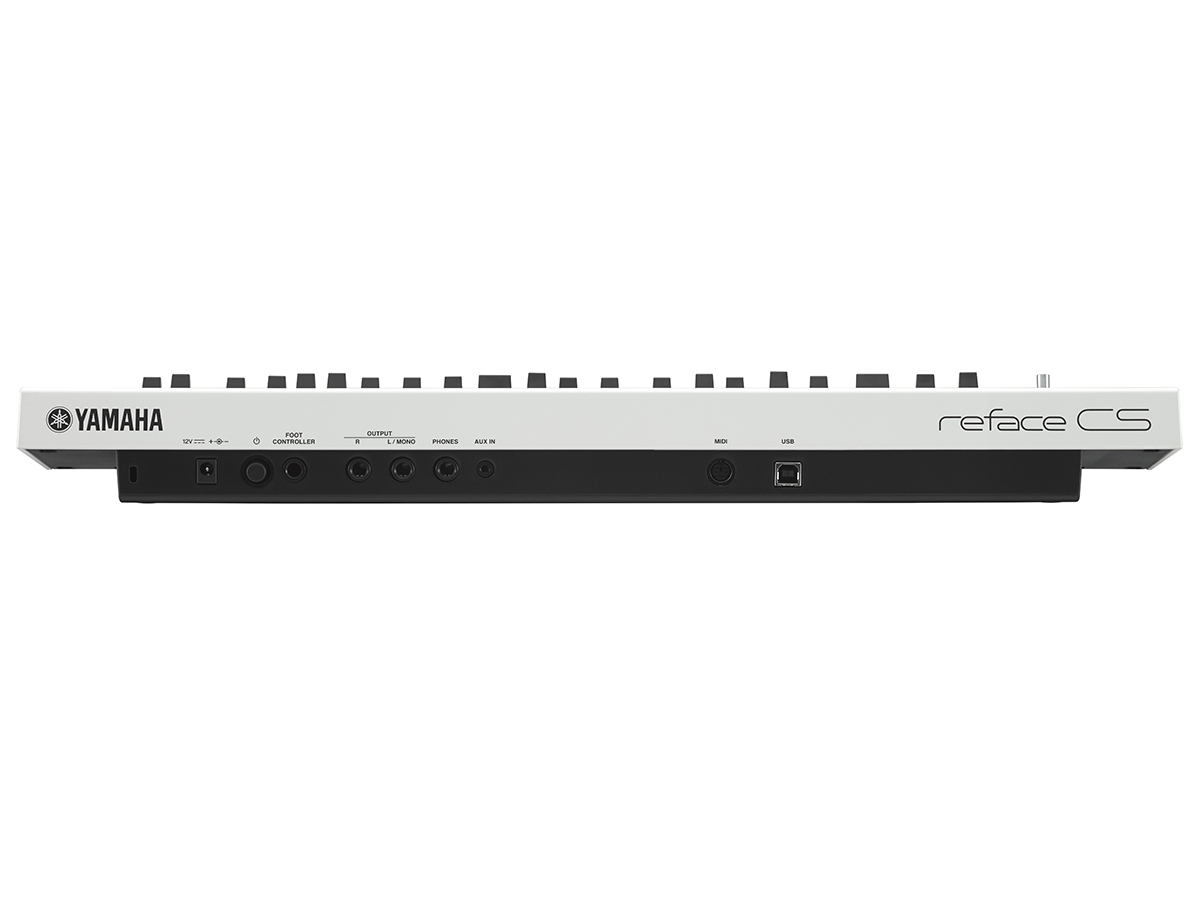 Beyond the truly superb sounds, though, the CS has its problems. Effects are more limited than on the DX — you can only select one rather than two, although you can still at least adjust an effect's depth and rate. The built-in speakers, while broadly fine, exhibited some buzzing with the more aggressive noises we subjected them to. And there's no on-board storage for any noises you create.
This means that, unlike the DX, the CS very much needs you to use its companion iOS app Capture. Without it, you'd be stuck with one sound when playing live, having to gradually morph your sound throughout a gig, like a 1970s Prog nutcase, or be armed with notes and extremely speedy slider-controlling fingers.
Fortunately, Capture worked fine during testing, uploading and downloading individual sounds, and enabling a set list to be constructed.
Yamaha Reface CS Verdict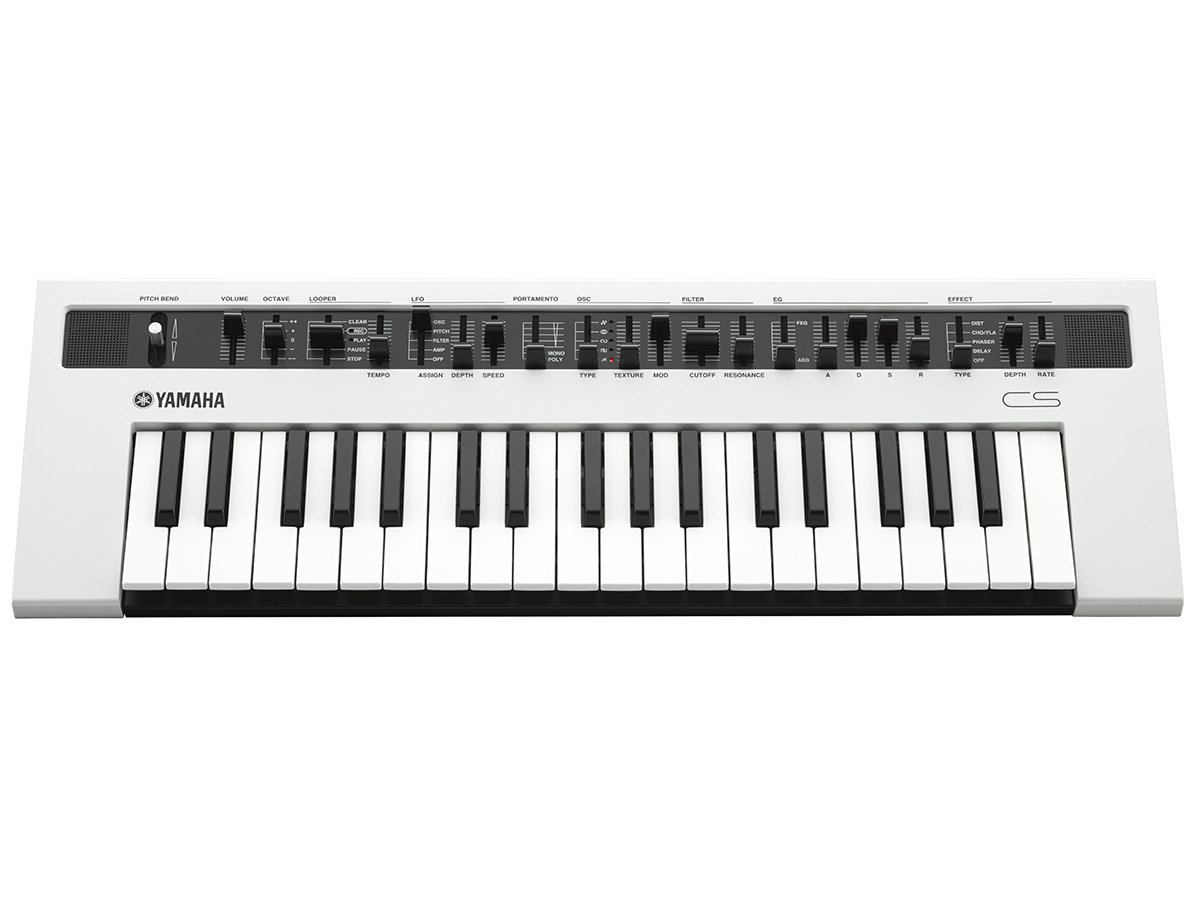 Flitting back and forth between the DX and CS, if forced to choose between them, it's evident this will be a 'head and heart' choice for most. The DX has the functionality, features and workflow — it's the sensible purchase.
But my heart went for the CS. The sheer emotive clout and glee from suddenly happening upon amazing sounds time and again means it's a synth you'll quickly grow to love.
Stuff Says…
Not the most immediate of synths, but the second it clicks the CS is a joyful experience
Good Stuff
Hands-on approach
Tremendous sounds
Huge fun to use
Bad Stuff
Lack of immediacy
No on-board preset saving
Teeny tiny keys