100 Best Gadgets Ever: The TV Age
As the period where mechanical gear started to be superseded by electronics, the 1950s to 1970s makes rich pickings for our ultimate gadget rundown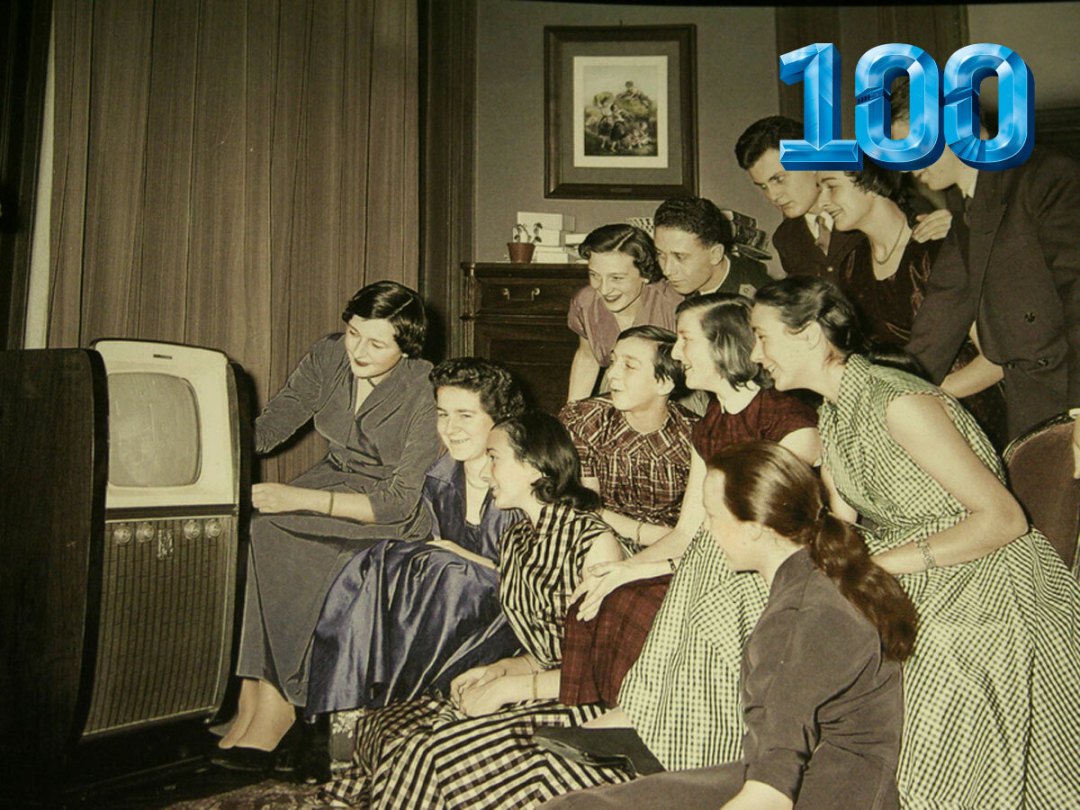 The period from the late 1950s to late 1970s may not be long in calendar terms, but looking back at it now it seems as if the modern world went through several ages of social and technological upheaval. It's a time that started with teddy boys and (via hippies and disco bunnies) ended up with punk rockers – not to mention man travelling to the Moon… and noodling on the Moog.
Some of the world's greatest gadgets emerged during this turbulent "TV age" (the television itself had been around for a while, we know, but it wasn't until now that it started to replace the radio as people's primary source for entertainment and information), and we've collected our favourites right here: from cameras to video recorders. Gather the family round, make yourselves comfortable… and we can begin.
Image credit: Clapagaré
READ MORE: CHECK OUT THE FULL 100 BEST GADGETS EVER LIST HERE
VOTE ON YOUR FAVOURITE GADGET TO WIN AWESOME PRIZES
BMC Mini (1959)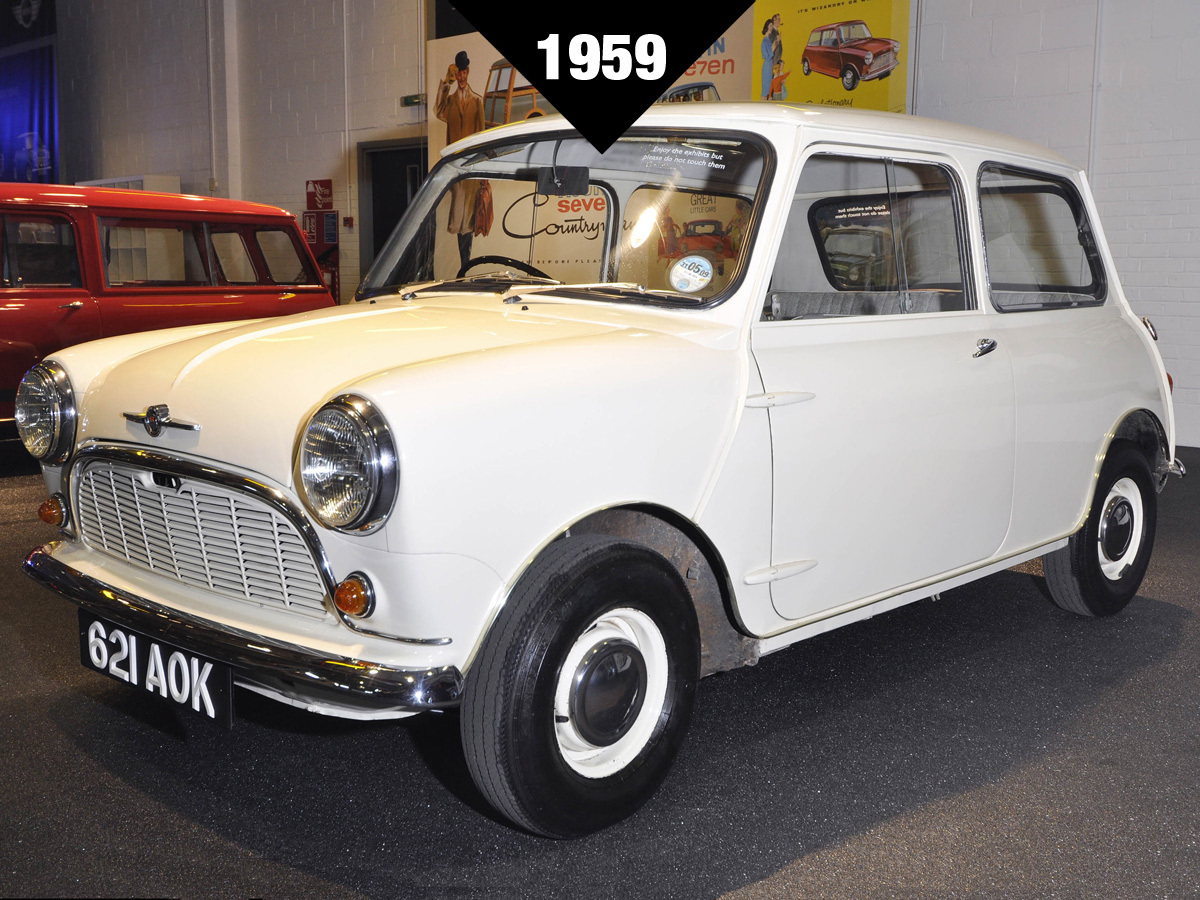 It looked like a toy and handled like a go-kart, but Sir Alec Issigonis's fuel efficient pocket rocket was a revolution. Every front-wheel drive hatchback built since owes it an engineering nod and its plucky design made it a defining icon of the swinging sixties. But the Mini was by no means exclusive – its owners have run the spectrum of cool from Steve McQueen to Mr Bean.
Nikon F (1959)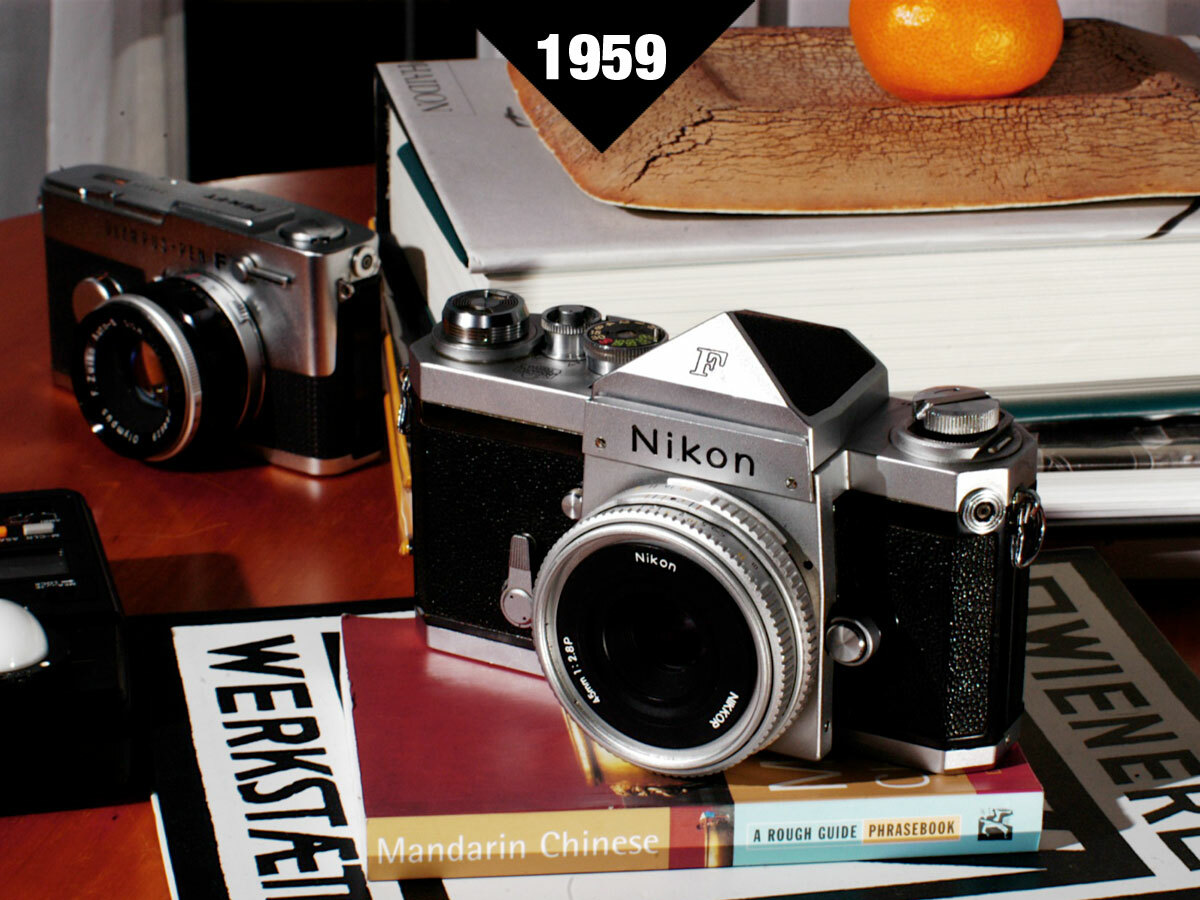 Until the F came along, most professional photographers used pricey rangefinder cameras, but this single-lens reflex model offered so many features at such a low price that it flipped the camera world on its head. Interchangeable lenses, a pentaprism viewfinder, a full 35mm frame, swappable focus screens – all of these things had been on cameras before, but never all on the same model.
It also happened to be nigh-on indestructible, a trait which made it hugely popular with photojournalists out in the field. Many of the most famous photos of the Vietnam War were taken on a Nikon F – and more than any other camera it helped establish Japan as the preeminent country for manufacturing photography gear.
Image credit: Jim O'Connell
READ MORE: The 25 most iconic cameras ever
Schwinn Sting-Ray (1963)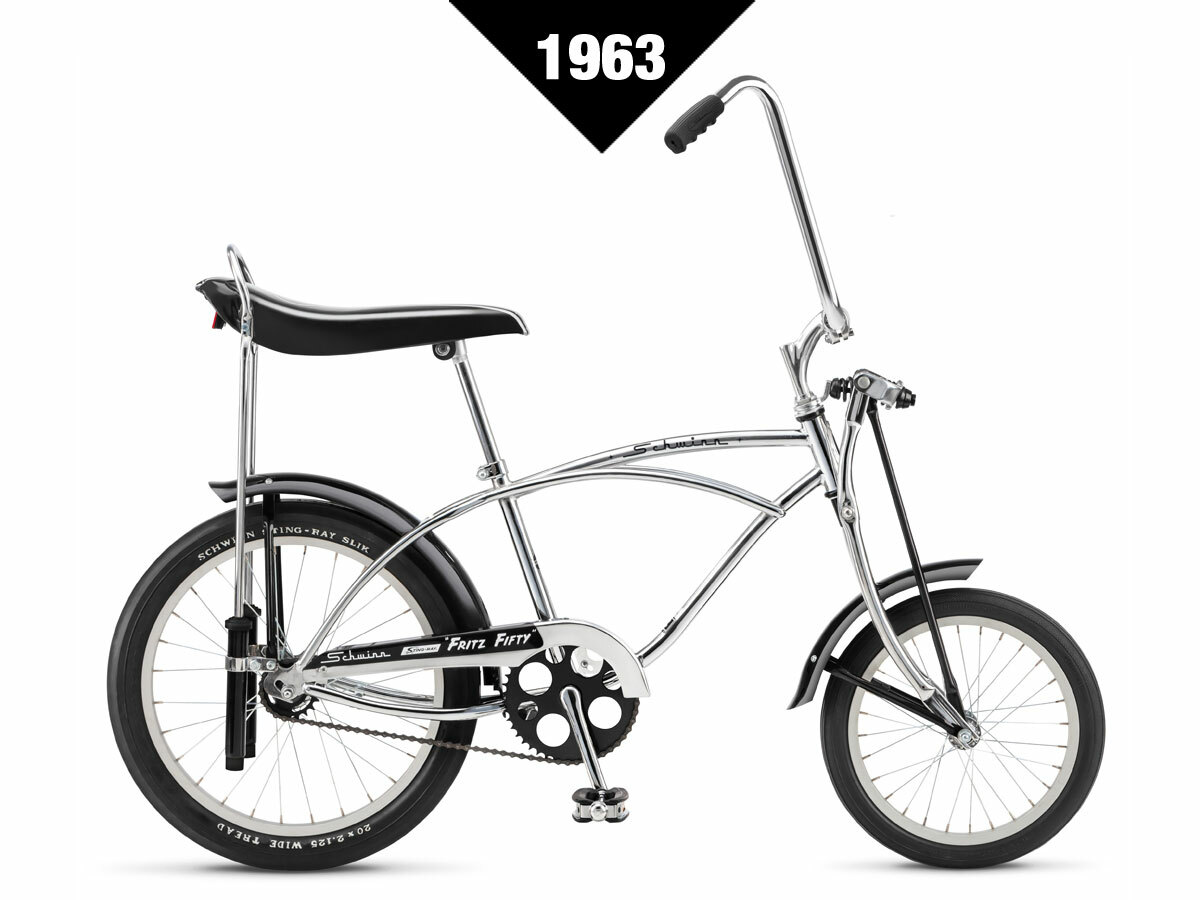 Yes, it's the ridiculous wheelie bike that inspired the Raleigh Chopper. But what many people don't realise is that the Sting-Ray heralded the birth of BMX. Rugged frames, 20in wheels, dirt-friendly tyres… Sure, banana seats and ape hanger handlebars were ousted by later, more rad fashions, but the foundations were all there for a craze that went on to dominate the world.
READ MORE: Schwinn's CycleNav tells you where to ride
Moog Synthesiser (1964)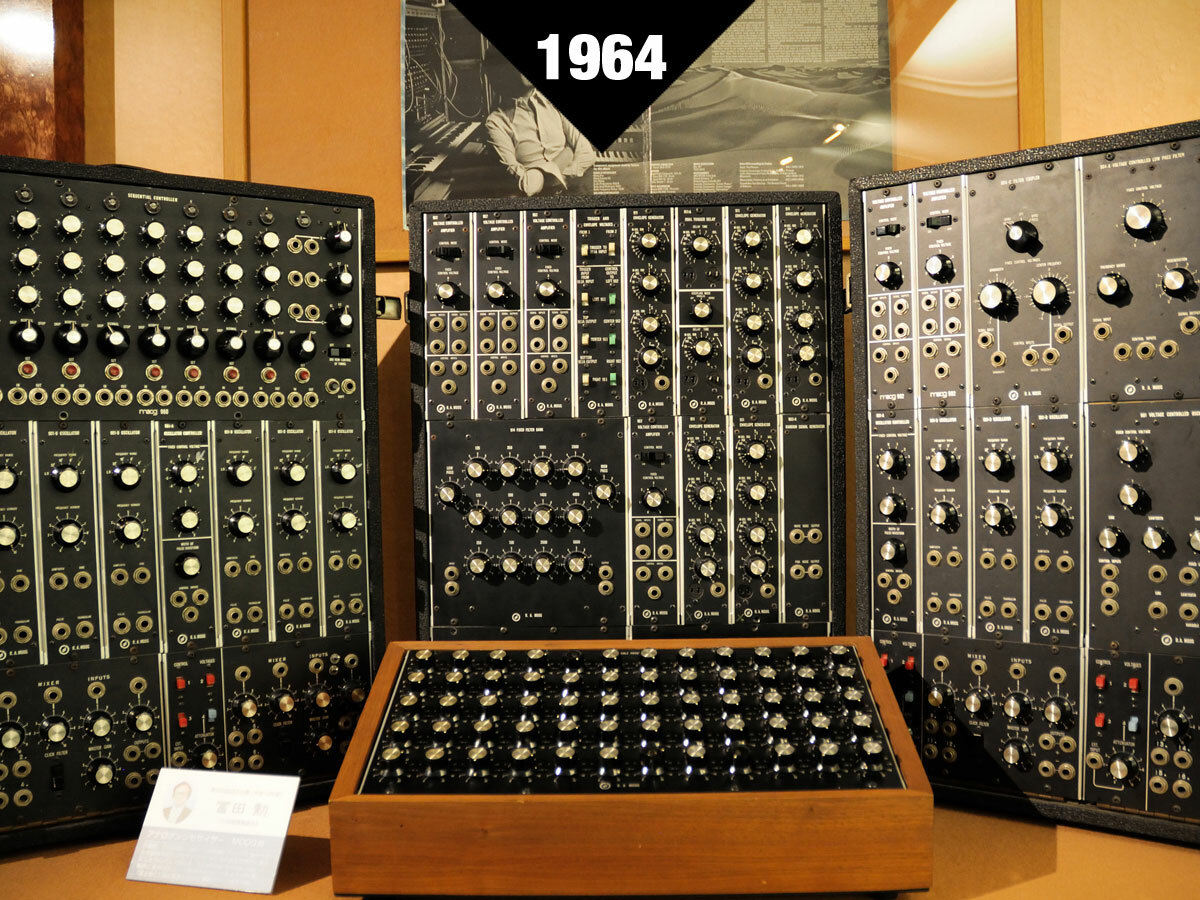 First created by Robert Moog in 1964, this synthesiser was just a collection of modules – each of which performed its own signal generating function – crammed inside a wooden cabinet. Essentially the first all-electronic instrument, its ability to make sounds that couldn't be created by traditional gear made it instantly popular with recording artists like The Beatles, The Rolling Stones… and, er, The Monkees.
Image credit: Lorenzo Gaudenzi
READ MORE: Google Doodle Moog synth is the ultimate time sink
Fisher Space Pen (1965)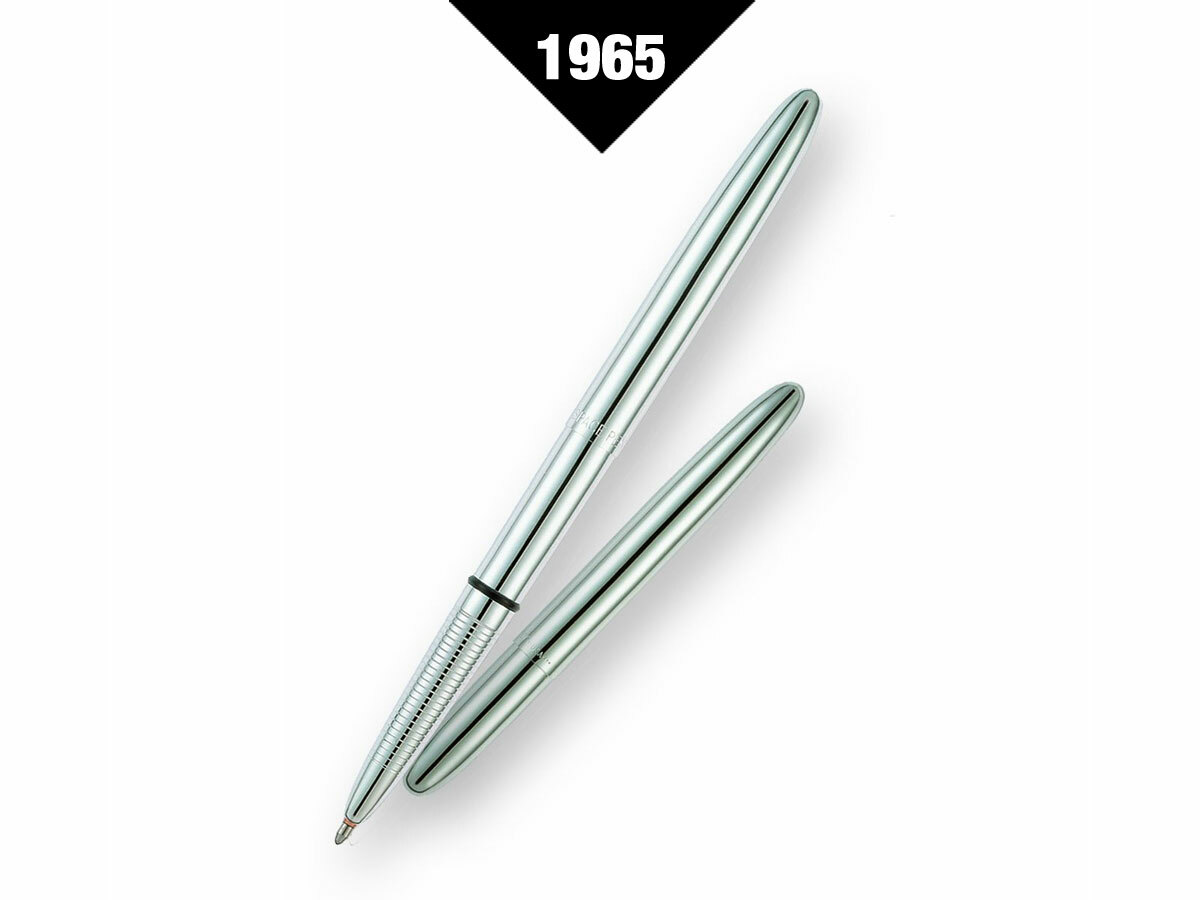 Also known as the Zero Gravity Pen, this ballpoint pen was engineered to write (yep, you guessed it) in zero gravity – but it'll also apply ink to wet or greasy paper, and even work underwater. Famously adopted by NASA (legend has it Russian cosmonauts simply used pencils instead – but sadly that's apocryphal), the secret to its success is a pressurised ink cartridge.
Shure SM58 (1966)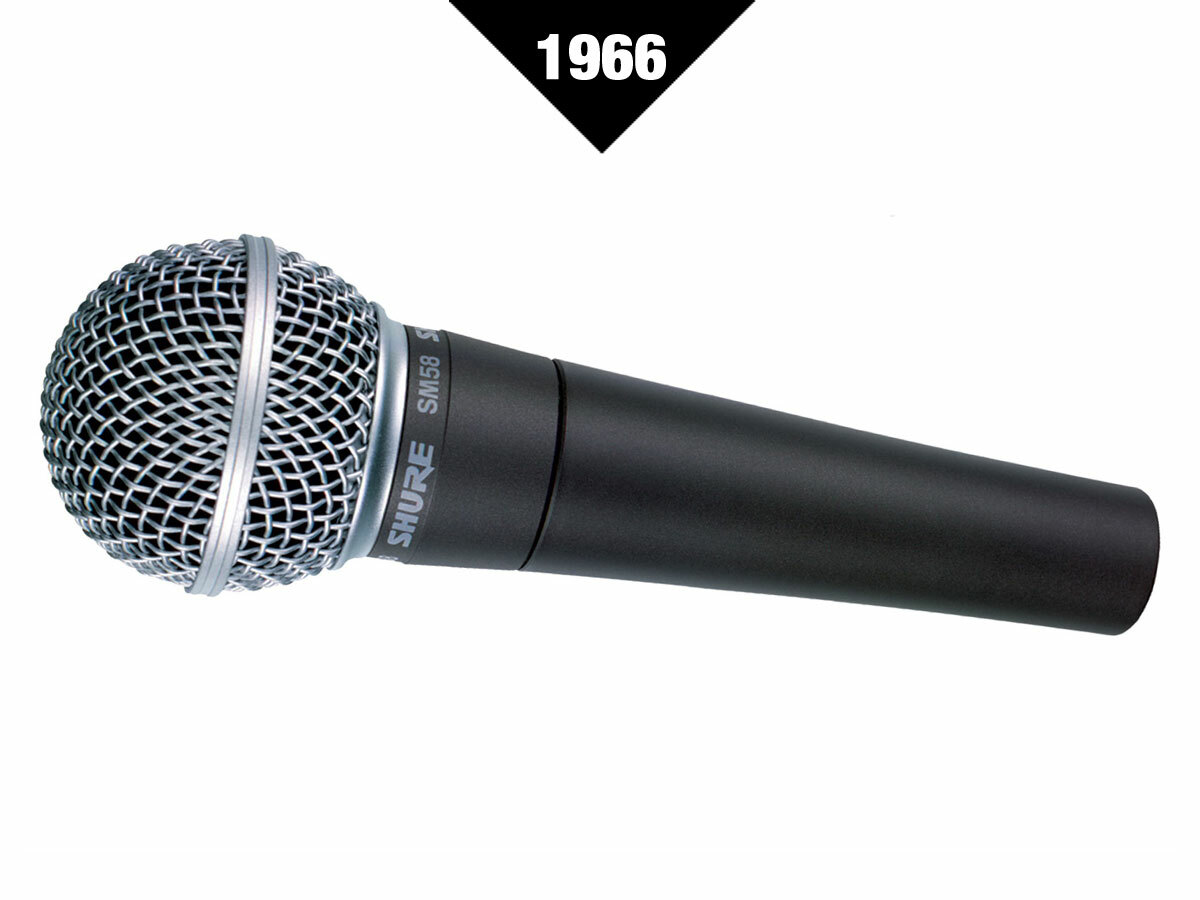 The SM58 is the industry standard for live vocal microphones. Why? Well, it's durable – a godsend if you like swinging the mic around Roger Daltrey-style – but just as importantly its cardioid response design means it only picks up what comes out the singer's mouth, not everything else on stage. Introduced in 1966, it's still the world's best-selling stage mic almost 50 years later.
Polaroid SX-70 (1972)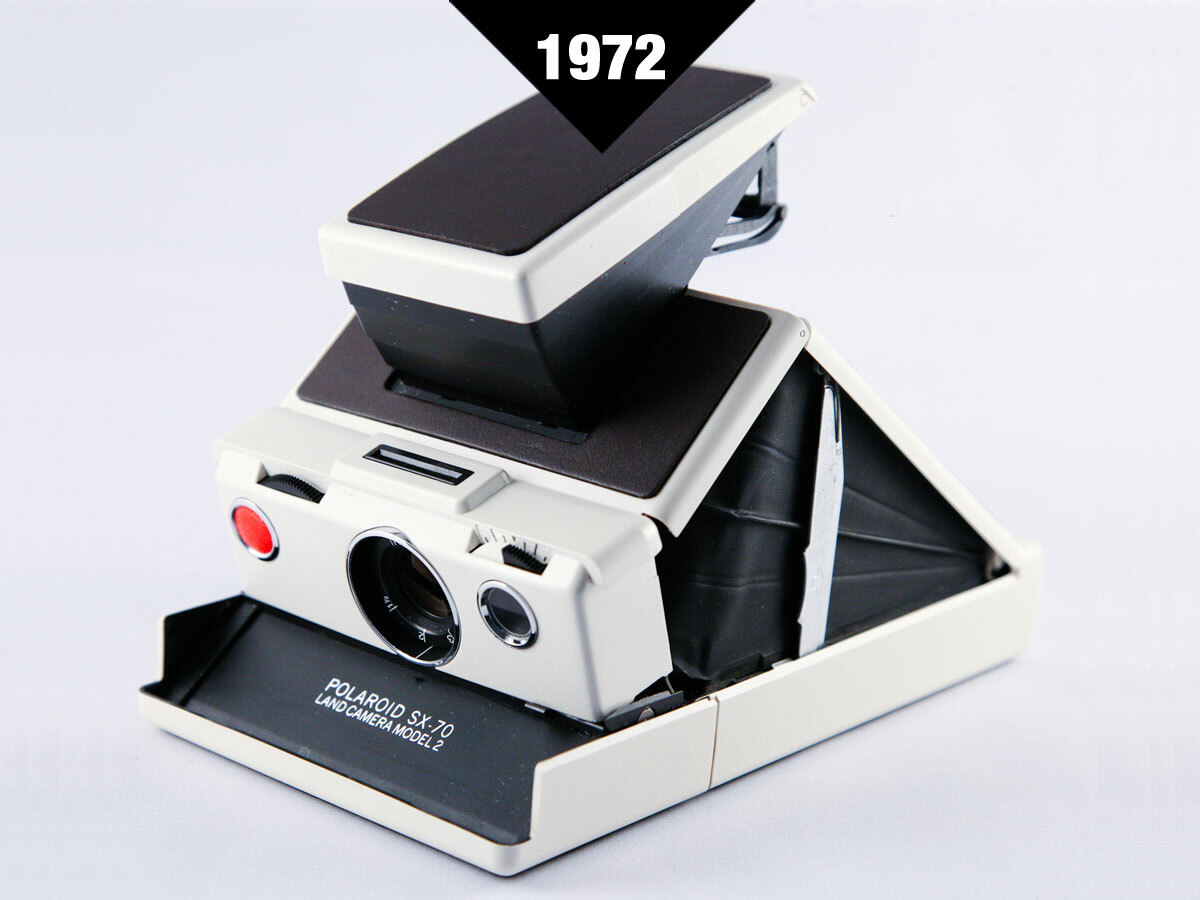 The first instant camera that ejected shots automatically and didn't cover your hands with chemical residue, the SX-70 was an idiot-proof bombshell – and it could be folded down small enough to fit in a coat pocket. It became an instant success (no pun intended), because who doesn't love instant gratification?
READ MORE: 25 cameras that changed the world
Technics SL-1200 (1972)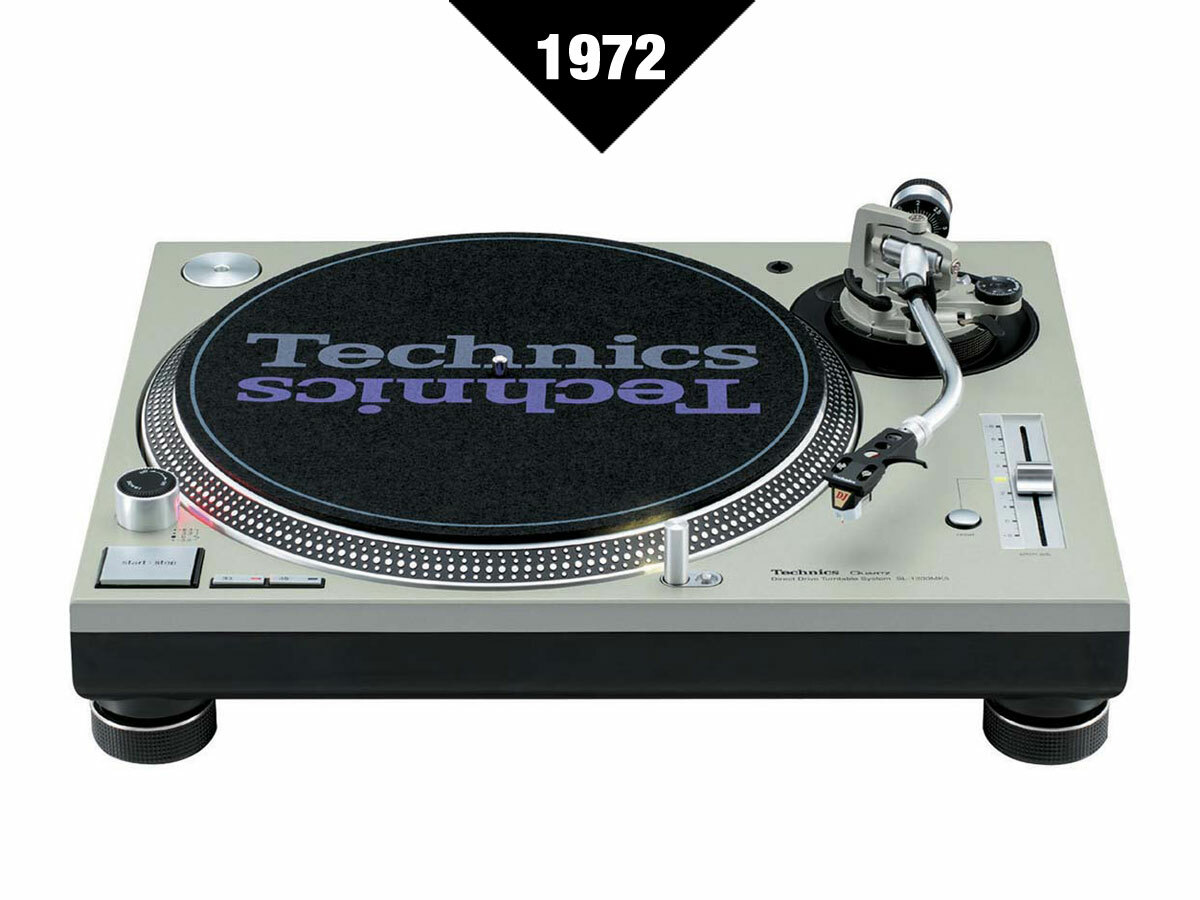 The SL-1200's robust, high torque direct drive motor was a key factor in the invention of hip hop. Without it, New York DJs like Kool Herc wouldn't have been able to perfect scratching and beat-mixing. Just think: if not for Technics' ingenuity, we'd all still be listening to disco and trainers would only be worn at the gym.
Aphelion television set (1973)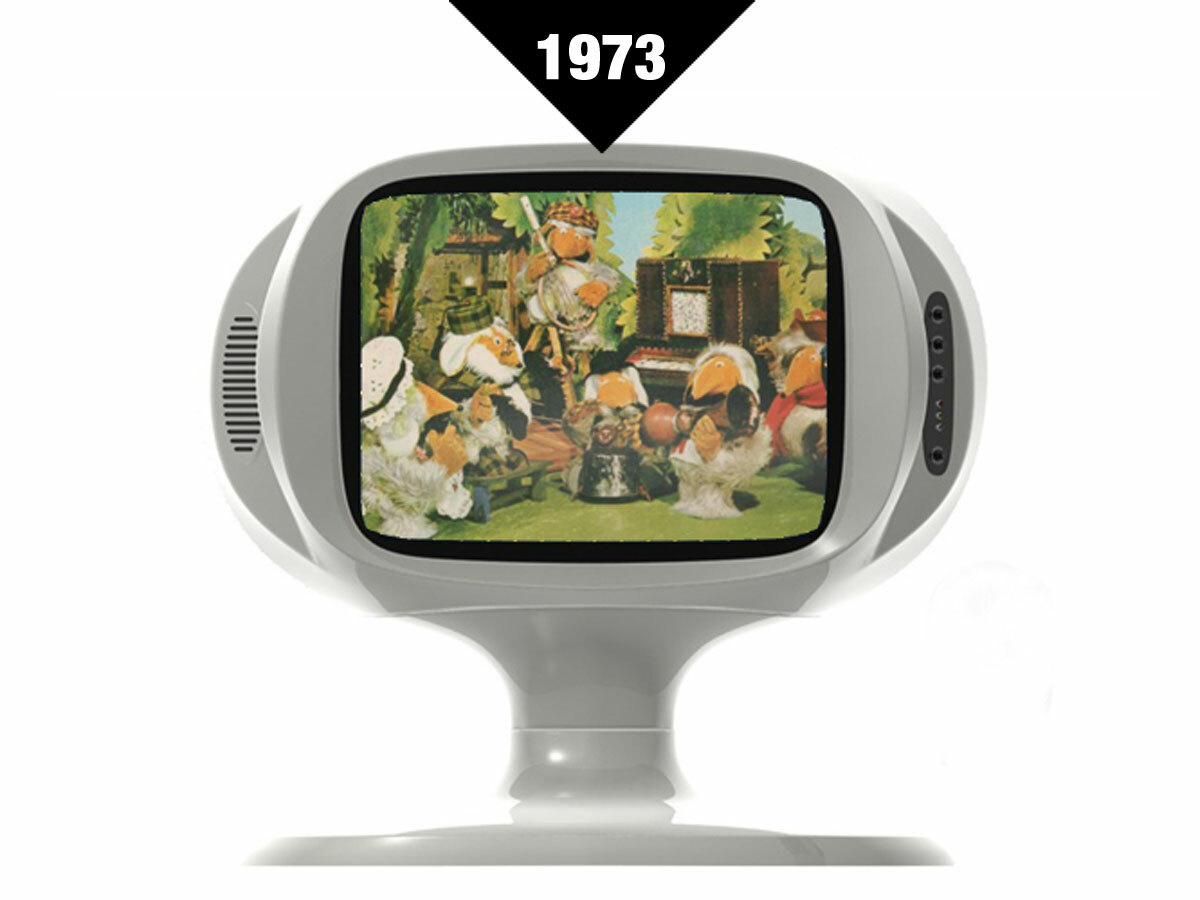 You only have to look at the Aphelion to understand its cult status – in 1973, in a world of boxy grey or wood-panelled tellies, nobody had seen anything quite like this Jetsons-esque pod. It's a 1970s idea of what TVs would look like in the future – but has instead become something compellingly retro, because TVs never did end up looking like the Aphelion, did they?
Being honest, it's better looking than 90 percent of modern screens, and we can't imagine many would complain about having this glorious astronaut's helmet as their family idiot box.
Brompton folding bicycle (1976)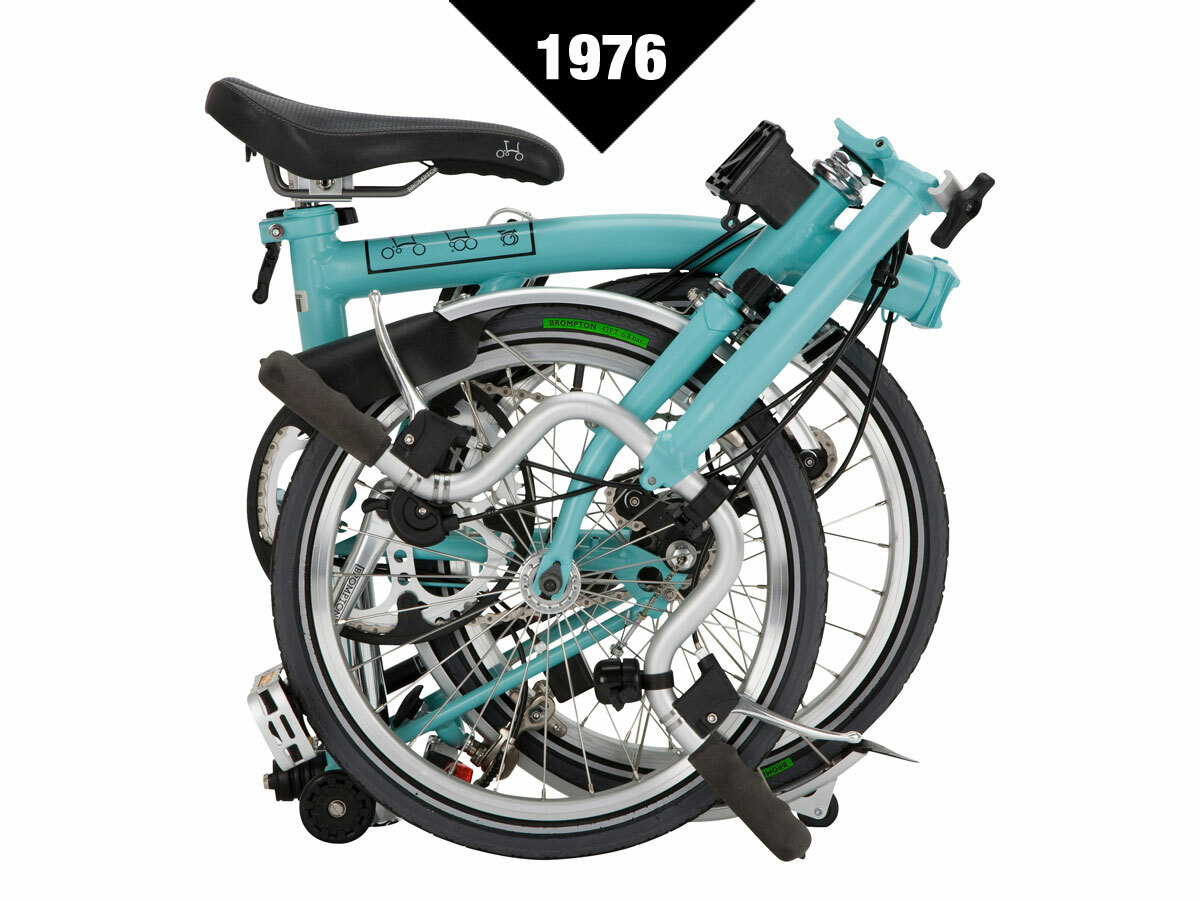 With a design that has remained practically unchanged since its inception in the late 1970s, the Brompton is able to squeeze down to about 20 x 20 x 10 inches, but when unfolded has handlebars, pedals and a saddle which sit in exactly the same position as those on a regular bicycle. An essential tool for thousands of commuters and a source of national pride too: it's now the UK's most widely manufactured bike.
READ MORE: 5 of the best folding bikes