5 things we love about the iPad Pro 9.7 – and 3 we hate
Ok, hate might be overly strong, but while great, Apple's smaller Pro isn't perfect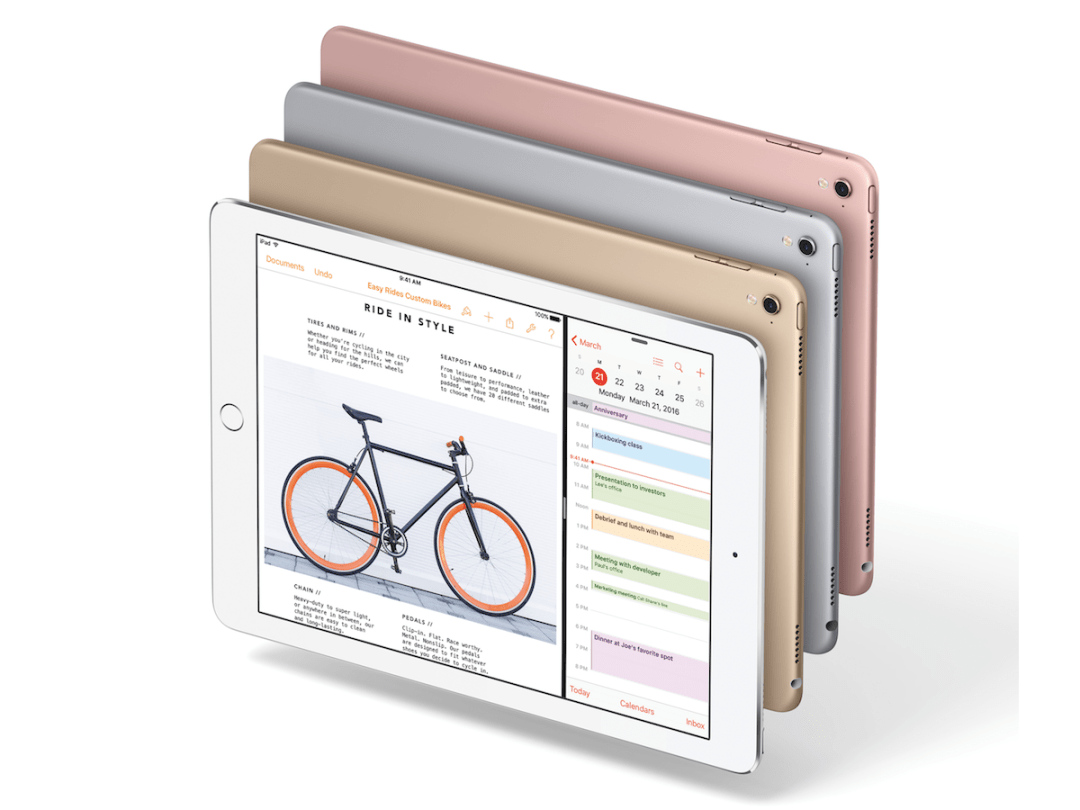 The iPad family's new 9.7in Pro has barely left our side since we reviewed it last week.
Like in any fledgling gadget relationship, we're developing a real fondness for its endearing charms – and have started noticing the odd grating quirk that we'll cowardly push to one side before leaving it at the altar in a few years.
Here's the state of the iPad Pro 9.7 'marry, avoid' table we've been drawing up in Sketchbook on our way to work:
5 things we love
1. It makes you feel like a creative genius
Siri hasn't yet told us that our SketchBook creations are worthy of the Tate Modern (although that would be nice). But we are in agreement with Stuff's art editor, creator of the marvellous skull above, that the iPad Pro 9.7 is the nicest thing to draw on since paper. Unlike the iPad Air 2, it's compatible with Apple's Pencil (a £79 extra) and lets you sketch away with barely any latency. But unlike its 12.9in brother, it's also small enough to hold in one hand while you draft a Hopper-esque masterpiece on the bus to work.
2. It helps you live a paper-free life
Because the iPad Pro feels like the closest thing we've had to a digital notebook, it's encouraged us to live a more tree-friendly life. Apps such as Scanbot and Evernote, which support the Apple Pencil, mean you can use it to scan and sign documents with ease, or use it as a replacement for those overpriced Moleskines. These might sound like humdrum use cases for the best iPad ever, but they encourage behaviour that most trees would agree is important and long overdue.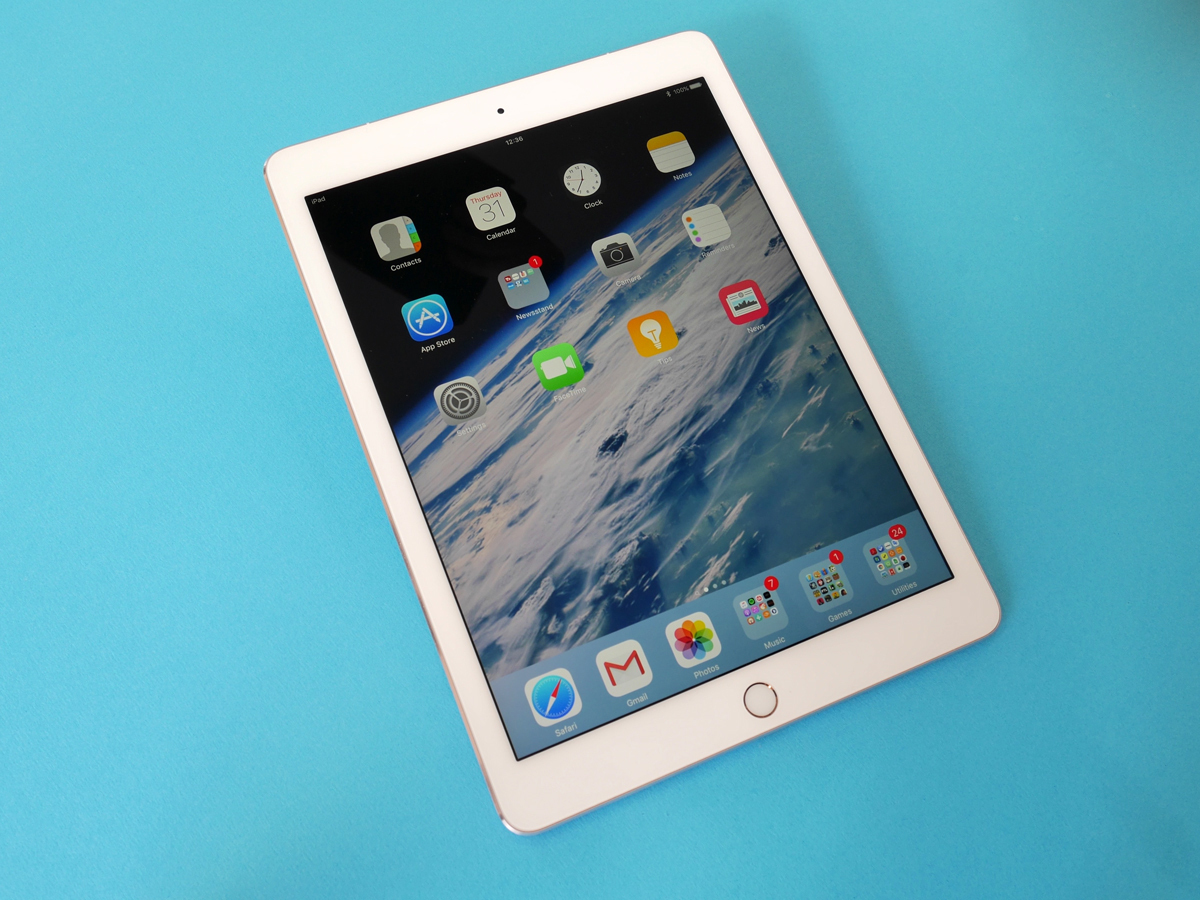 3. It takes tablet reading to a new level
The iPad Pro 9.7's new True Tone screen tech is a bit of a mixed blessing. You can find out about the slight downside below, but a considerable plus is that it makes the iPad Pro 9.7 the best tablet we've used for reading web longreads and digital magazines. It works by using an array of invisible sensors to monitor your surrounding light and tweak the display's white balance to match. This makes the reading experience, if not on a par with the e-ink Amazon Kindle Paperwhite, far more natural than any other tablet.
4. Live photos flourish on the big screen
Because the iPad Pro 9.7 has the same camera as the iPhone 6s you get the option of taking and viewing Live Photos. These little moving snaps work well enough on small screens, but viewing the now Facebook-friendly vids on the Pro's 9.7 display takes them to a new level. Of course, playing Live Photos on the Pro 9.7 requires a long press of the screen in the absence of 3D touch (which isn't supported by any iPads yet), but this hasn't stopped us from embracing them more than on our iPhone 6s.
5. It's the king of FaceTime
While our inner tech snob still holds us back from using tablets for photography (despite some perfectly valid reasons for doing so), we are very happy that Apple decided to boost the iPad Pro 9.7's front-facing camera. It has a 5MP HD camera with f/2.2 aperture (a big leap from its bigger brother's snapper), which makes it brilliant for FaceTiming relations in far flung places, if not hiding the fact that you haven't shaved for three days.
3 things we don't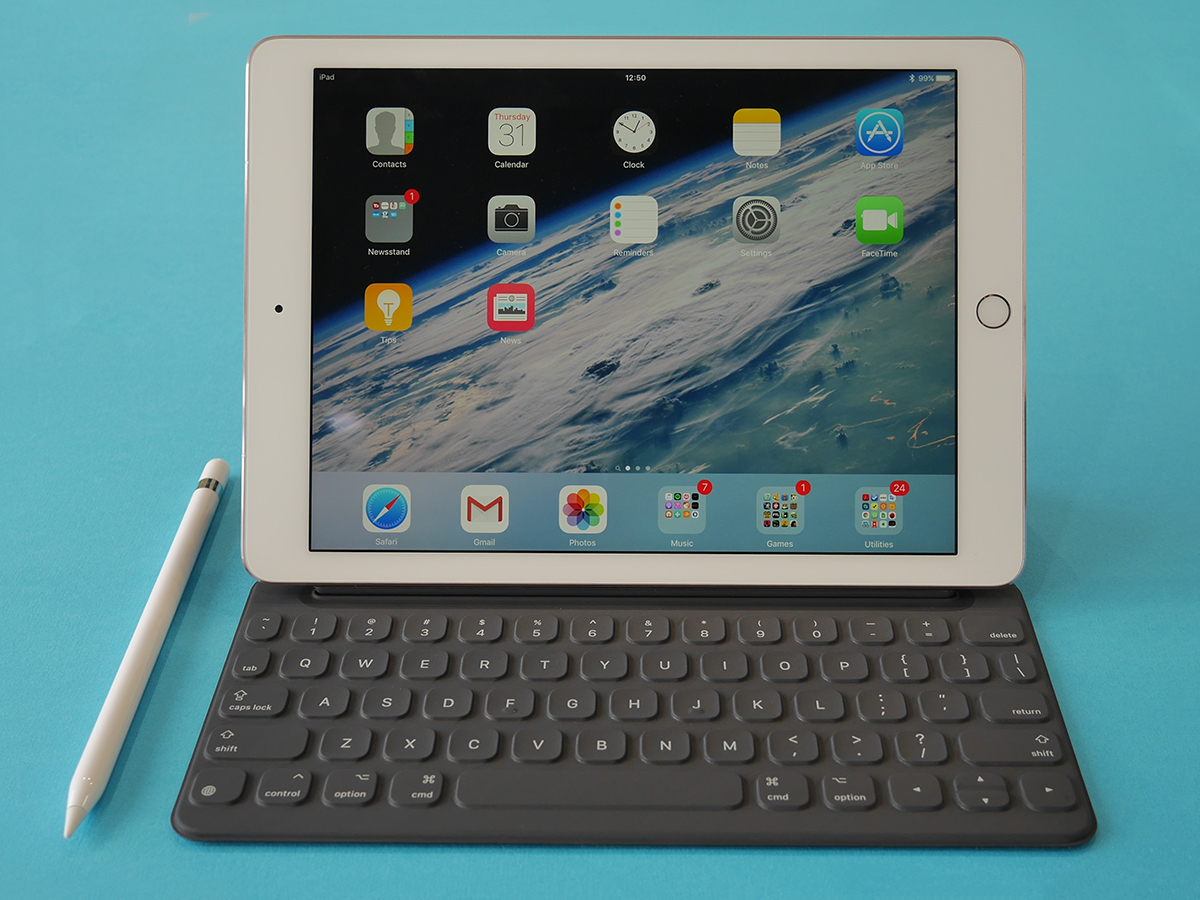 1. True Tone sometimes gets in the way
While the iPad Pro 9.7's new screen tech is great for reading, it's not so welcome when it comes to movies, photos or games. For those, you don't need the screen to match your surroundings with overblown warmth – you want the colours to be as accurate as possible. Of course, it's easy enough to turn True Tone off in the settings or via Siri, but we'd like to see apps automatically disable the feature to cut out the middle man/A.I assistant.
2. It doesn't quite pack its brother's 'Pro' power
We initially thought the iPad Pro 9.7 would offer the same grunt as its 12.9in brother, given they both share the same A9X chip with M9 co-processor. But benchmark testing has revealed that it actually has half as much RAM (2GB) and a slightly underclocked processor. Does this make a difference in reality? For most people, no – it zips through virtually any app or game you throw at it. But for creators who need an iPad mainly for intensive 3D work, the bigger 12.9in iPad Pro is probably a safer bet.
3. It's still not a laptop replacement
Perhaps it's unfair to expect the maker of the Macbook to release a tablet that makes laptops redundant, but it's a little frustrating how close (and yet so far) the iPad Pro 9.7 is from being the only mobile computer you need. It's not about power, but the experience – the iOS productivity apps still aren't quite as fully-featured as their desktop counterparts, and the lack of a trackpad means using the keyboard with the touchscreen still feels clunky. There's also no way to plug in a USB mouse or connect the iPad to a display without any adaptors. But don't get us wrong – this is still the best iPad ever made.