Apple Music Classical app: everything you need to know
From Bach to Beethoven, and everything in between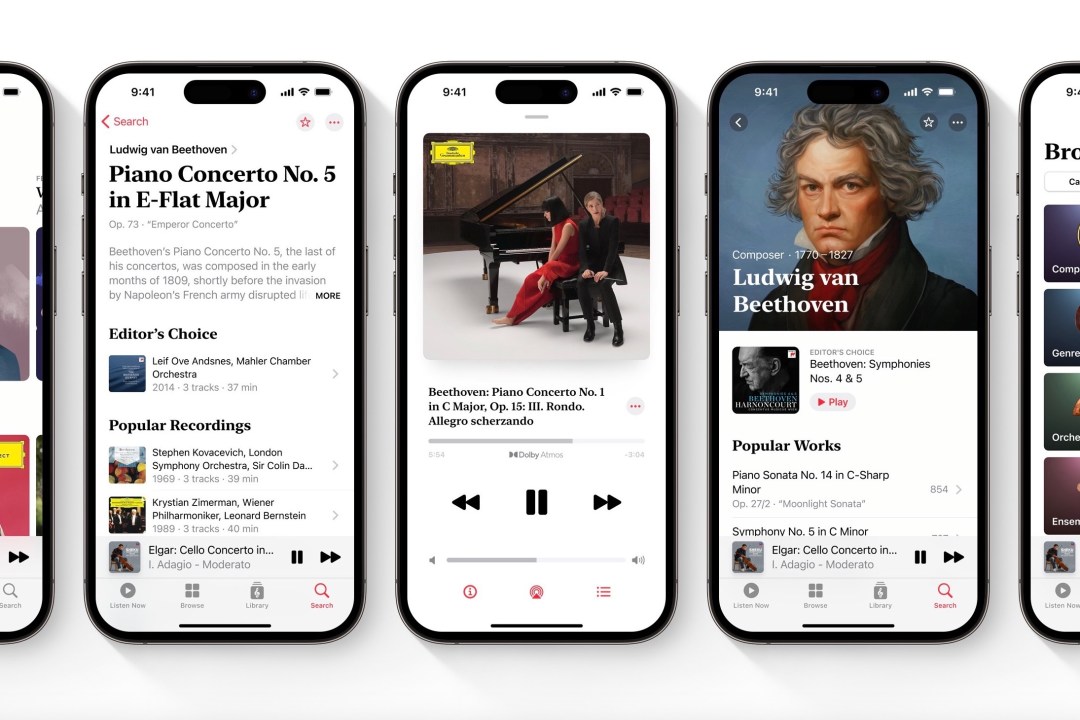 Nearly two years after Apple acquired the classical music streaming service Primephonic and almost three weeks after the company announced it was finally coming, the Apple Music Classical app is now live. The new dedicated service is available alongside an Apple Music subscription in the App Store as a separate title.
At launch, Apple Music Classical has a lot going for it. And yet, there are some early days hiccups worth knowing about before hitting the play button on your iPhone:
How do you get the Apple Music Classical app?
You can use the new service from day one if you're an Apple Music subscriber. It works with any Apple Music subscription plan except for the Apple Music Voice plan (which is $4.99/£4.99 per month).
You can download the official Apple Music Classical app on your iPhone. Unfortunately, there isn't a separate app for iPad users, and the tile isn't available in the Mac App Store, nor can you access the content separately on Apple TV or CarPlay. Instead, you'll need to use the main Apple Music app on those platforms.
How many titles are on Apple Music Classical?
At launch, there are over 5 million tracks on Apple Music Classical, hundreds of special playlists, and thousands of exclusive albums. As a result, Apple says it features the "world's largest" classical music catalog.
What are the best features and misses?
The tentpole features on Apple Music proper are also available here, including Spatial Audio and Hi-Res Lossless. However, the new app doesn't have a Radio tab, and Apple has yet to announce whether classical-based stations are incoming. (Interesting, those channels are available through the Apple Music app.)
Not surprisingly, Apple Music Classical doesn't offer a lyrics section like Apple Music. Instead, you'll find an info button that takes you to descriptions of the songs. You'll also find composer bios and other information.
What about Search?
From a search perspective, Apple Music Classical has many choices. You can find titles by composer, work, conductor, catalog number, and more.
Will newbies like Apple Music Classical?
If you aren't into classical music but want to try it, the service's Editor's Choice curation section is a terrific place to start. Regardless, the app is arranged to be user-friendly and bring new listeners into the fold. The sections worth checking out first are Composer Essentials, Track by Track, Classical Sessions, Music by Mood, and many more.
For more information and one big unknown
There's already an Apple Music Classical handle on Twitter, where you can track the latest news and updates. You won't find a separate Apple Music Classical page on the Apple website. Instead, information is available on the main Apple Music page.
Interestingly, Apple didn't elect to offer a dedicated Apple Music Classical iPad or Mac app. It's also stranger CarPlay doesn't have a dedicated classical music app, even though there's one on the iPhone. These sloppy oversights will likely get fixed, at least eventually.