Dedicated new Apple Music Classical app rolls out to iPhone users
Listen to Beethoven's fifth, along with five million more.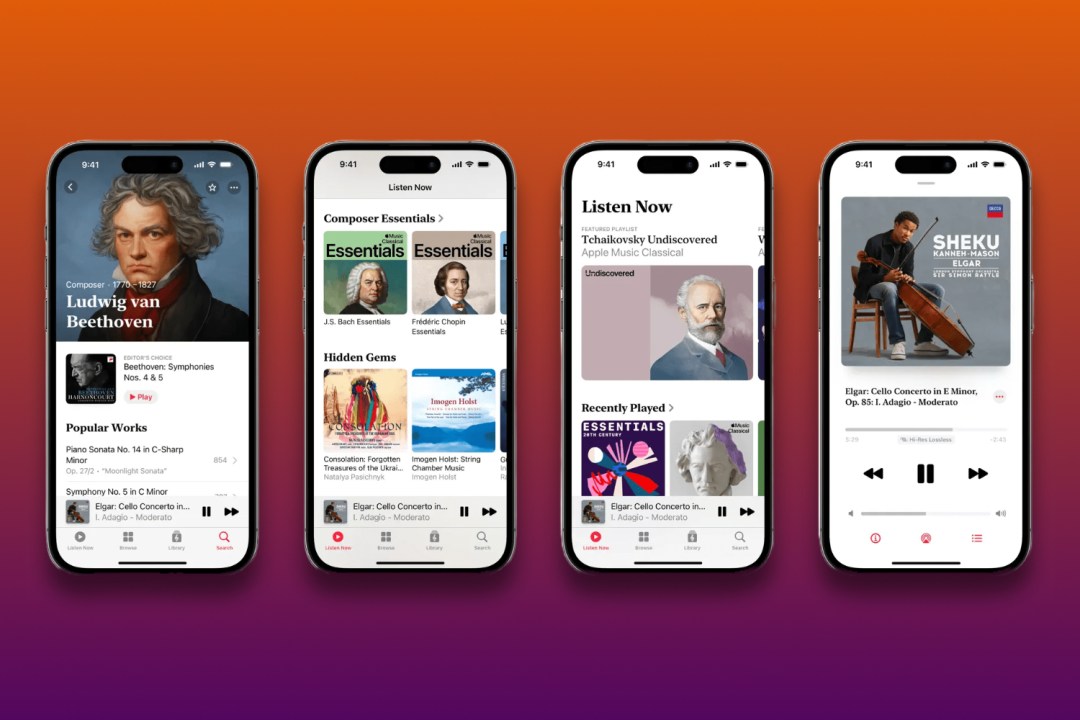 Apple Music is a top pick for music lovers, particularly for those with iPhones. It boasts some killer features, including Spatial Audio, lossless streaming, Dolby Atmos, and easy syncing across your devices. But it seems the brand wants to make its music streaming platform stand out even more, focusing on specific tracks. Today, the tech company is rolling out Apple Music Classical – a new dedicated app that puts classical music tracks in one place.
The new app, which comes included with existing subscriptions, offers an easier way to access classical music tracks. In Apple Musical Classical, you get easy access to music from orchestras, conductors, musicians and more. The brand reckons its the largest catalogue of classical music available. As well as searching for specific tracks, there's also a Discover page to help you find new music. It should feel pretty familiar to the standard Apple Music app. Thanks to biographies, you can learn more about specific recordings and the composers behind them.
Back in 2021, Apple acquired classical music streamer Primephonic. So, Apple Music Classical has clearly been in the works for a little while now. Just like the standard app, you'll find 192KHz/24-bit high-resolution lossless audio quality. A select number of tracks are available in spatial audio as well.
Apple Music Classical is rolling out to iPhone users running iOS 15.4 or later from today. You'll have to download the new app directly from the App Store, it's not available within the existing Apple Music app. As we mentioned above, you can use the app with your existing subscription plan.