Apple Watch Series 8 vs Apple Watch SE vs Apple Watch Ultra: what's the difference?
Choices, choices, choices...
Let's cut straight to it. Apple is releasing three new smartwatches this year. Yes, three. Meet the Apple Watch Series 8, Apple Watch SE (second generation), and Apple Watch Ultra. The latter was previously rumoured under the Apple Watch Pro moniker, but none of those rumours matter now. The launch is official, and we have all the juicy details straight from the company itself.
You've probably got lots of questions, such as "what's the difference between the Apple Watch Series 8, Apple Watch SE, and Apple Watch Ultra?" In fact, you may have typed that exact sentence into Google, which led you straight here. Hello.
Other questions might include which one is best for you, or what the battery life is like. They're all superb questions, and we're sure you've got lots more. So without any further waffle, here's everything you need to know about the new 2022 Apple Watches:
Apple Watch Series 8 vs Apple Watch SE vs Apple Watch Ultra: prices and release date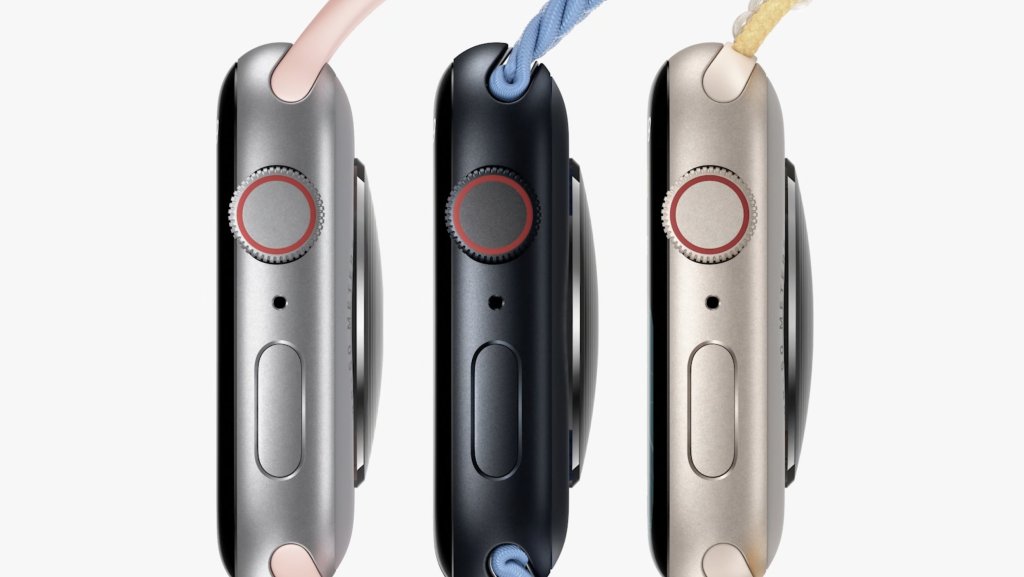 The Apple Watch Series 8, second generation Watch SE, and Watch Ultra were officially announced at Apple's launch event on 7 September. Available to pre-order now, their respective prices and release dates can be found below:
Apple Watch Series 8: $399/From £419, released on 16 September
Apple Watch SE: $249/£259 (GPS model), $299/£TBC (Cellular model), released on 16 September
Apple Watch Ultra: $799/£849, released on 23 September
Three months of Apple Fitness+ are also included for those who purchase the Apple Watch Series 4 or newer.
Apple Watch Series 8 vs Apple Watch SE vs Apple Watch Ultra: design and screen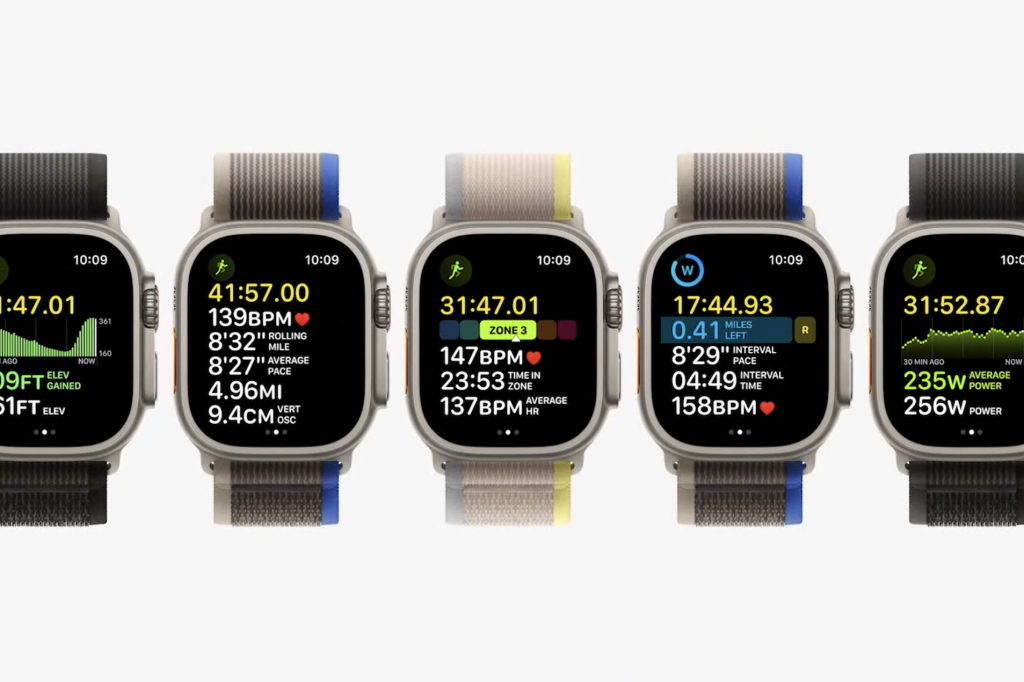 The new Apple Watch Series 8 design is practically indistinguishable from the Series 7's. A rectangular design with rounded corners and sides, complete with a physical Digital Crown, there's nothing here that's Earth-shattering. Then again, it remains a lovely design, so no qualms on our end. Aluminium and stainless steel options are up for grabs, with four models in the former and three models available in the latter.
The Apple Watch Series SE keeps things a little more streamlined. While the design is very similar, it's only available in aluminium (recycled). The display is also 30 per cent larger than the one found on the Apple Watch Series 3, with built-in 50-metre water resistance thrown in for good measure.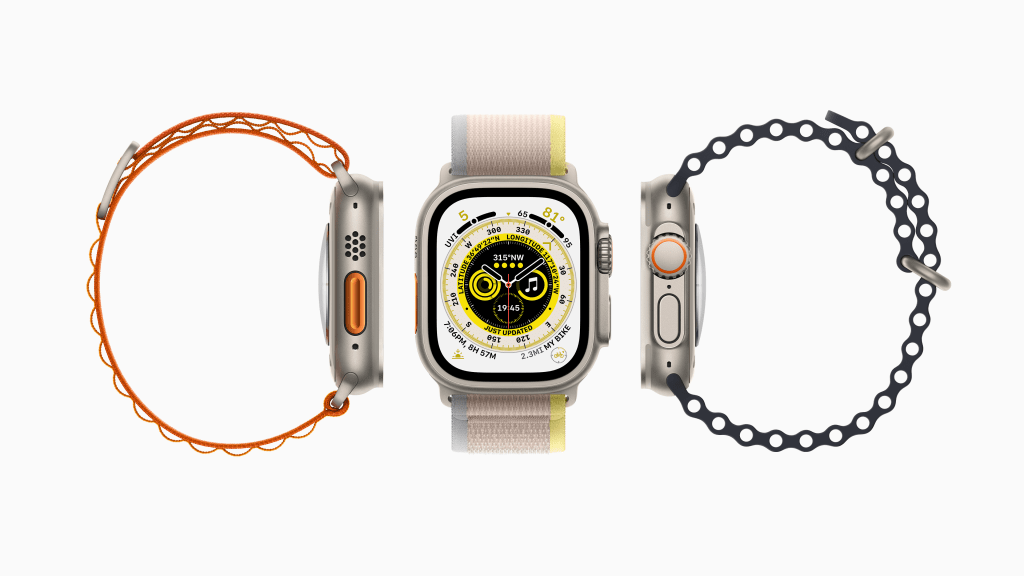 And finally, we have the Apple Watch Ultra. One thing the rumours did get right, was the material used for its main body — namely, titanium. Beyond this durable-yet-lightweight shell, the Ultra also has an extremely hardy sapphire crystal display, which happens to be the brightest one Apple has used yet, with up to 2000 glorious nits of brightness at its disposal.
There's an unmistakably new case design too, in the form of a new action button on the side, resting next to a chunkier, more robust Digital Crown, letting you more easily use it with gloves on. At 49mm, it's the largest Apple Watch to date, and its hardy design means it can stand temperatures as low as -20 degrees Celsius. Three new strap types also make a welcome appearance, and include the Alpine Loop, Ocean Band, and Trail Loop. Unsurprisingly, they all look rather beautiful.
Apple Watch Series 8 vs Apple Watch SE vs Apple Watch Ultra: specs, OS, and features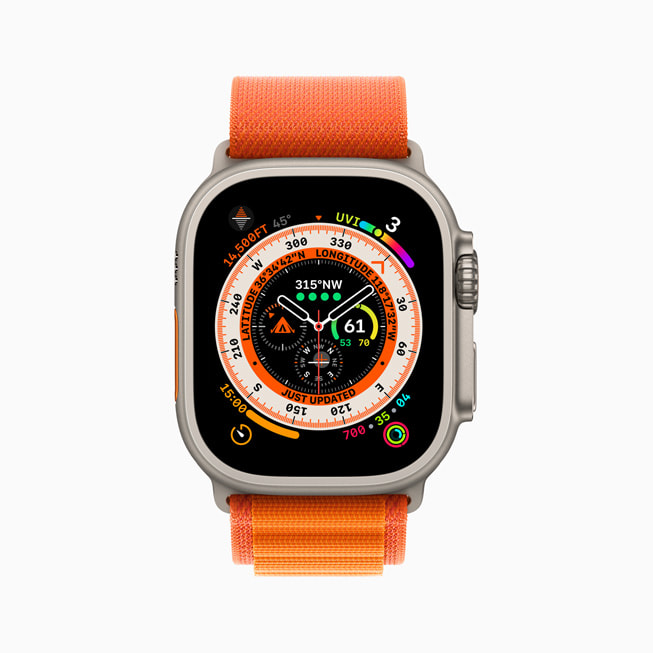 On the specs front, all three of the new Apple Watches are likely powered by Apple's previous generation S8 processor. We say likely, because there's actually no official confirmation at the time of writing, and if there was any new silicon at play, there's no way Apple wouldn't have proudly shown it off with some impressive benchmark bar charts. Given the S8 chip's prowess and power, it should have absolutely no problem offering a slick watchOS 9 experience, so there's no disappointment at the lack of a new processor on our end. The inclusion of the S8 chip in an SE Watch model is also something to applaud.
Speaking of watchOS 9 — among the new tricks in Apple's latest wrist-based operating system, you'll find new watch faces, updates to the workout app, more advanced sleep tracking, and more. Better yet, the Watch Series 8 and Watch Ultra also introduce a fancy new feature in the form of a built-in body temperature sensor, which can give you a heads up if you're feeling peaky. It can also offer ovulation estimates and estimates of cycle deviation. There's also a new crash-detection feature which will detect when you're in a car crash to ensure help is contacted in a timely manner.
Apple Watch Series 8 vs Apple Watch SE vs Apple Watch Ultra: battery life
The Apple Watch Series 8 retains its 18-hour battery life, which is a little disappointing if you've been spoiled by the week+ battery life of fitness-tracking watches from the likes of Garmin et al. There is, however, a new Low Power Mode which can eke out up to 36 hours of use, and this is a feature that will roll out to any Watch model from the Series 4 upwards, as long as they're running watchOS 9. This new mode is particularly impressive on the bigger battery-toting Watch Ultra, which can let it last up to 60 hours in total by reducing the frequency of GPS and heart rate readings.
And that brings us to the end of our rundown on the three new 2022 Apple Watches. Watch this space for more updates and full reviews — and, genuinely, no pun intended.