The best 4K projector 2023: the silver screen in your home
From movies and games, to TV shows and more, these are the best 4K projectors around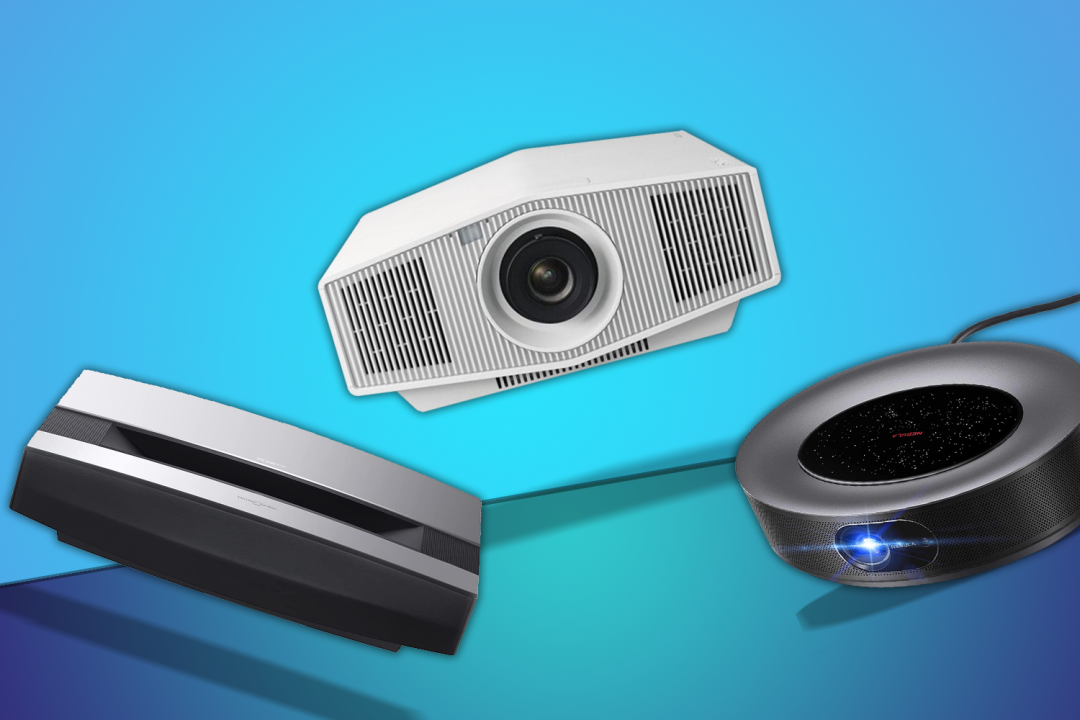 Want to buy the best 4K projector? You're not alone. More of us are looking for a dedicated projector for the ultimate home cinema experience to either complement a 4K TV or replace it — especially as major releases continue to make their debut on streaming services like Netflix, Disney+, Prime Video, and more.
If you Google the best 4K projector, you're bound to come up with more results than you have time to sift through. That's where we come in. We've searched high and low to find a selection of 4K projectors worthy of your time, without requiring a second mortgage in the process. Not that we're rubbishing £10K+ projectors, mind. If you've got the budget to splash out on an ultra-premium option like the superb JVC DLA-NZ8, then by all means, go for it.
For the purposes of our list though, we've decided to focus on a range of price points ranging from affordable to luxury, with plenty of big-screen goodness for film lovers and avid gamers alike. So with all that said, let's jump straight into it.
What's the best 4K projector to buy today?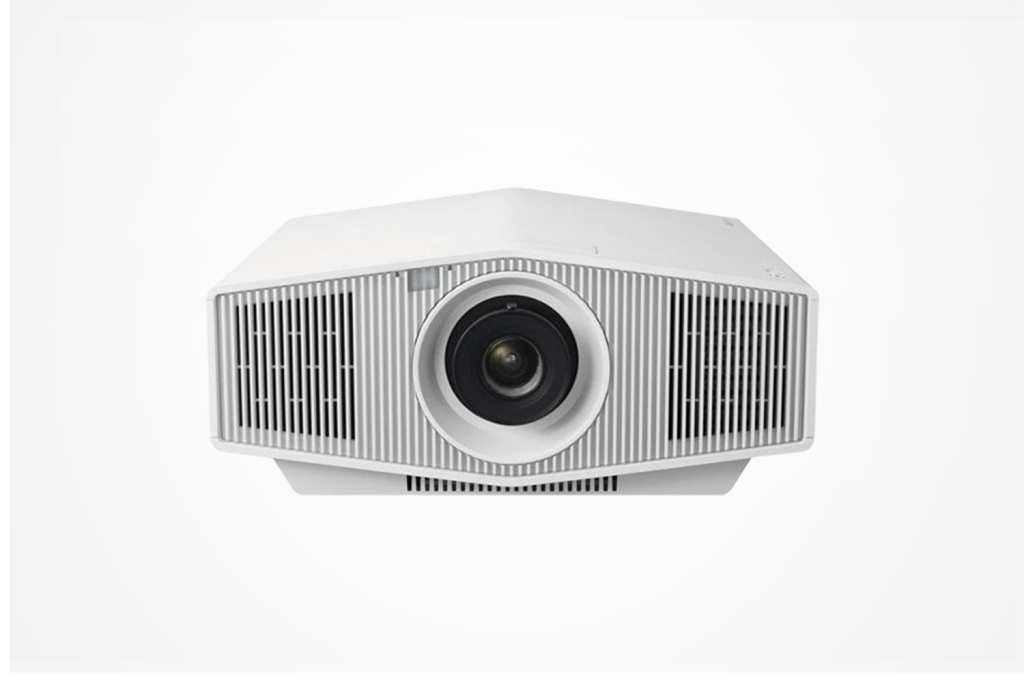 Sony VPL-XW5000
Given that it's the priciest projector on our list by quite some margin, it'll come as no surprise to hear that Sony's VPL-XW5000 is also one of the best 4K projectors around.
Opting for laser technology instead of more traditional bulbs (which goes some way to explaining the chunk of change you'll need in order to acquire it), it sheds all the main disadvantages of the humble bulb. No longer will you have to worry about replacing lamps every few thousand hours. Nor will you have to worry about ever-dimming performance.
Powered by Sony's formidable X1 UItimate image processing, you'll be treated to a cavalcade of visual delights, from stunningly crisp, detailed 4K pictures, to truly impressive black levels and contrast. And not that it matters much, but the projector itself is a looker too, with an eye-catching design that'll look just as impressive when it's off.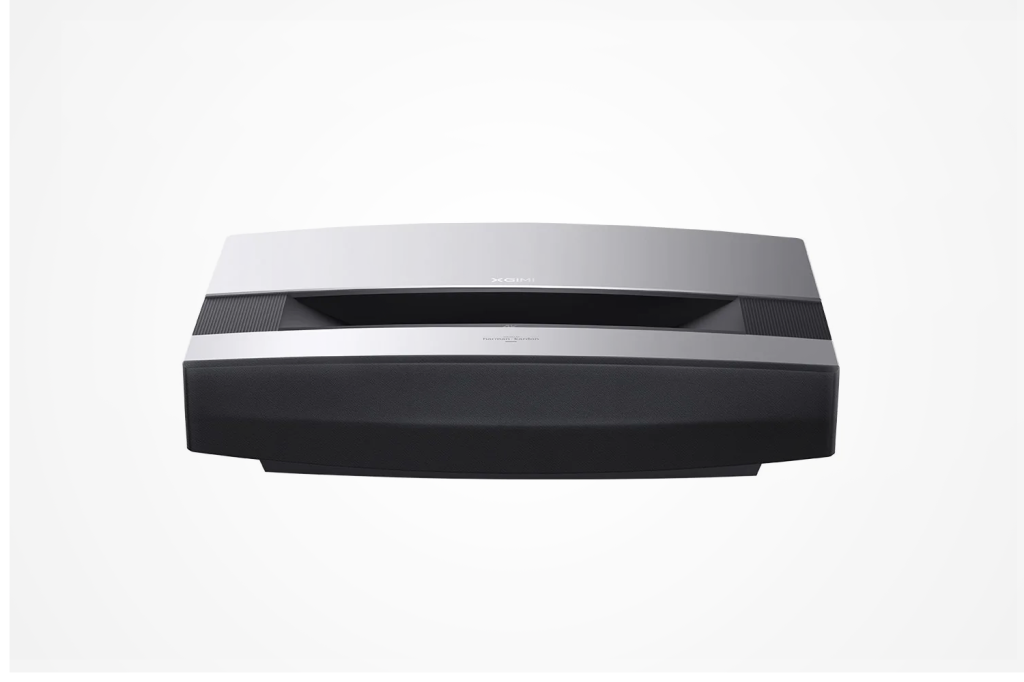 Xgimi Aura 4K
If you're short on space and/or would rather not deal with the hassle of mounting a projector to your ceiling, then short-throw projectors are the way to go. Quite a few companies including Samsung and LG offer short-throw projectors, and this particular model from Xgimi earns brownie points for cramming in plenty of tech and useful features, into a reasonably-priced package.
Capable of projecting a gigantic 120in screen from a mere 30cm distance, you'll be treated to a cinematic experience in seconds. Simply take it out of the box, pop it on a table in front of a wall, and you're good to go. It too, uses laser projection technology, which means you won't have to faff around trying to dial in the perfect level of focus either.
Better yet, it's powered by Android TV 10, which means you can run all of your favourite streaming apps like Netflix and Prime Video directly off the projector itself, with no need to hook up anything else like a streaming stick (though can still do so, if you wish). With two tweeters and a pair of woofers — powered by DTS HD and Dolby Audio, no less — you won't even have to worry about hooking up extra speakers or a soundbar. The ultimate plug-and-play package for fuss-free projection.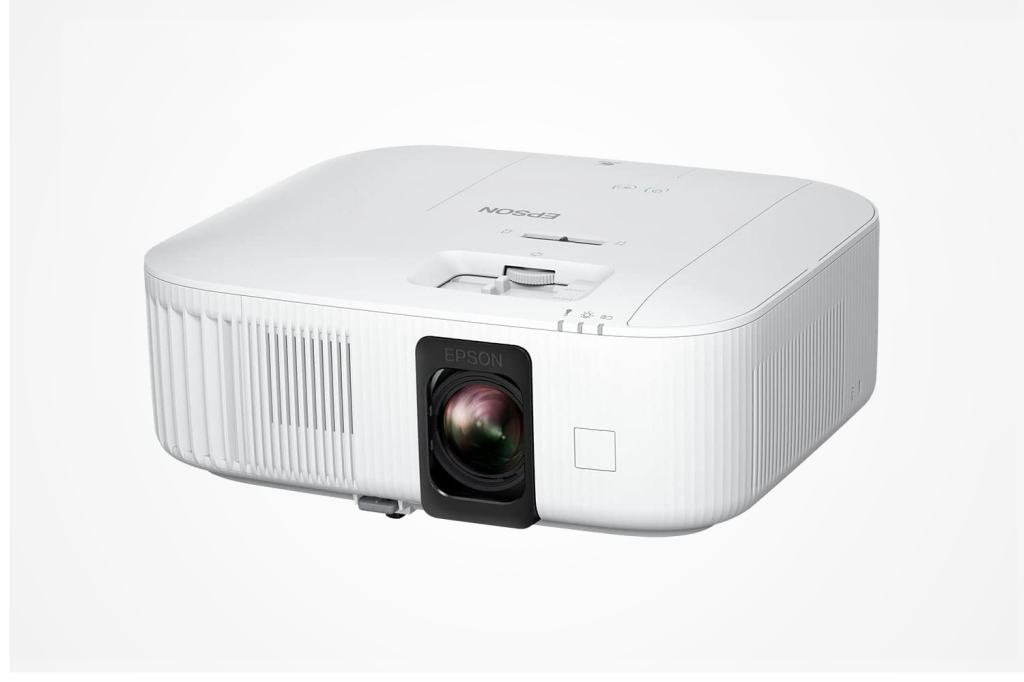 Epson EH-TW6250
If you're after the convenience of an all-in-one setup without the wallet-busting cost, then Epson's EH-TW6250 is a superb choice. Powered by Android TV, you can run all of your favourite apps directly on the projector itself, for simple operation and ease of use. And because it opts for the more traditional bulb operation, you can enjoy the 4K projection experience for a superb price.
Promising up to 15 years of use per bulb (around 10000 hours) with a solid brightness output of 2800 lumens, this is a great fuss-free option for those who're on the hunt for a premium experience without decimating their wallet. With the flexibility to plug in set-top boxes, streaming sticks, and consoles as well, there's practically nothing it can't handle.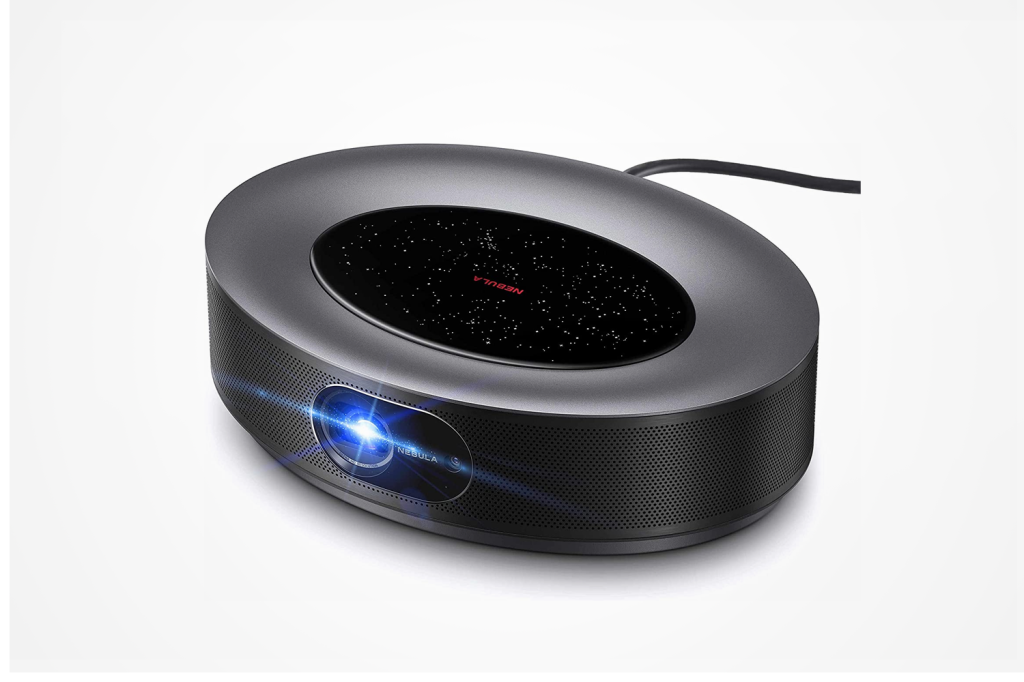 Anker Nebula 4K
It might not win any design awards (though some people might enjoy the oval shape), but there's no denying the Anker Nebula 4K's performance.
With 3800 lumens at its disposal, it promises to grace your eyes with crisp, bright, 4K images, with support for HDR10 and Dolby Digital Plus audio to boot. It's also capable of upscaling content (including non-HDR sources), while packing the app-tastic power of Android TV under the hood for good measure.
High-speed autofocus makes for simple operation, with plenty of devices supported via HDMI, USB, Bluetooth and casting all supported. Throw in auto-correction for accurate images even when you're forced to use an angle, and you've got yourself a very capable projector that looks unique in the process.
ViewSonic PX701-4K
The cheapest projector on our list is far from a slouch, with 3200 lumens and 4K resolution at its disposal. And while Viewsonic's offering is far from the sleekest, best-looking projector on our list (and lacks extras like a built-in Android TV OS), it makes up for it with its lower price tag.
Despite using a bulb, it still promises to last for up to 20000 hours of use before it requires changing, while supporting HDR and HLG content for an extra dash of visual flavour.
Gamers will also be pleased to hear that it has a very low 5ms response time too, with up to a blistering 240Hz refresh rate thrown in as a surprising bonus. The latter will only work at 1080p, mind, but it's nice knowing that the option is there — particularly for competitive esports titles where refresh rate reigns supreme.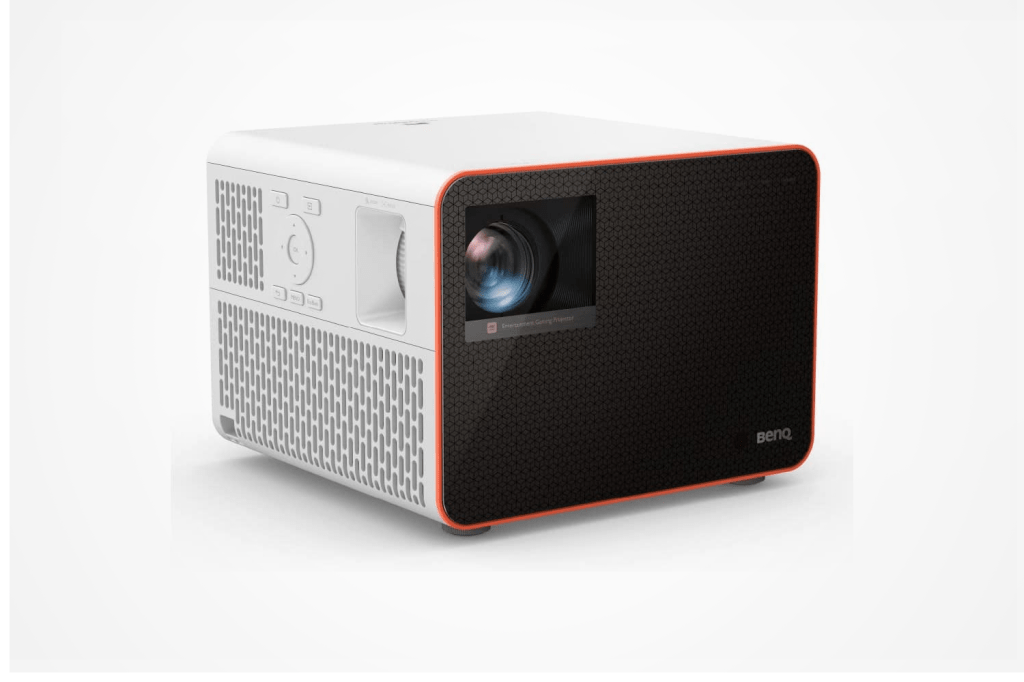 BenQ-X3000i
BenQ's rather attractive cuboid won't need to be hidden when not in use, thanks to its unique shape and attractive contrasting paint job.
It's got plenty of clever tricks hidden beneath its handsome exterior, including a bulb that's good for up to 20000 hours, along with Android TV for all the software bells and whistles. It's capable of ultra-fast 4ms gaming at 1080p too, with a 240Hz refresh rate for buttery-smooth headshots.
If you'd rather find a more pixel-packed middle-ground for, say, single-player games where appearance is more important, then you can still enjoy a respectable 4K/60Hz gaming experience for full immersion.