The best amplifier 2023: Power up your home Hi-Fi
The best amplifier for your home Hi-Fi setup - pick one of the top amps around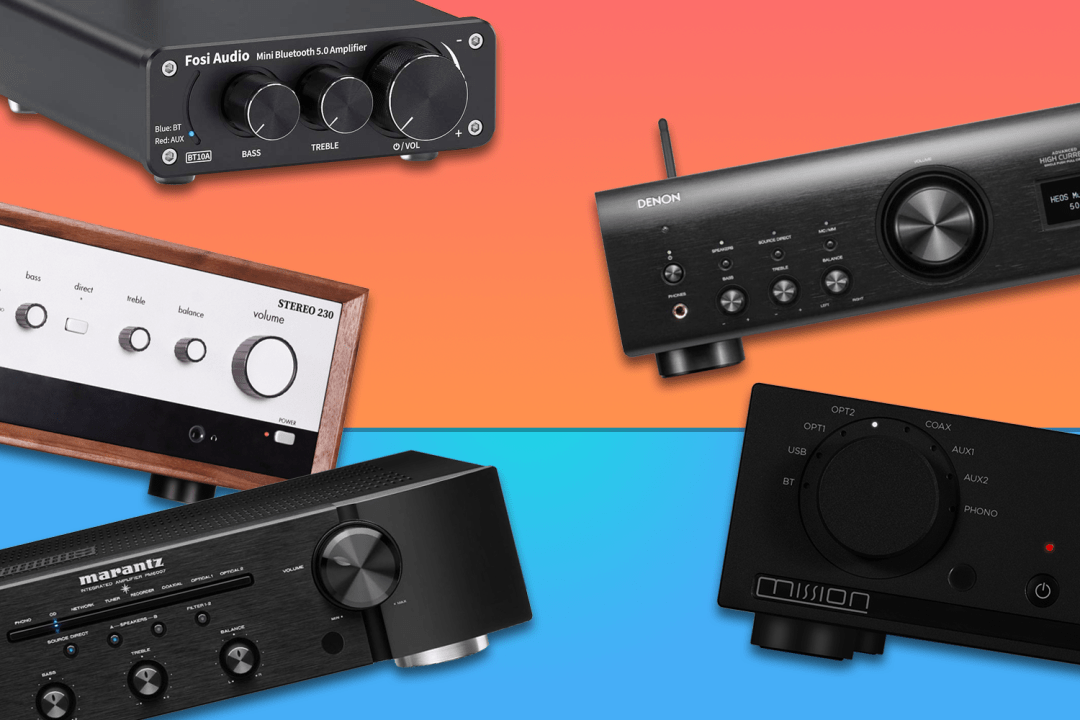 Choosing the best amplifier is an important decision you'll find yourself making when it comes to setting up your home Hi-Fi or home theater system.
If you've got active speakers (i.e. ones that plug in directly to the wall), then you won't need an amp. But if you're looking to tinker and tweak and have more flexibility with upgrades over the years, passive speakers — which will require an amp to power them — are the way to go.
Read more: Best smart speaker: smart home speakers with Google, Alexa and Siri built-in
Not only can you swap out components like speakers and amps individually when your heart (and budget) allow, but you'll also find that practically all passive speakers can be found much cheaper than their active speaker equivalents. And, of course, the right amp/speaker combo can sound absolutely incredible.
Speaking of which, one other incredible thing about home Hi-Fi setups, are the prices. Jump on Google, search for best home amplifier, and it won't be long before you come across super high-end enthusiast products that are worth multiple thousands of pounds. Eep.
To help make your buying experience less complicated and/or terrifying, we've rounded up some of the best home Hi-Fi amps in 2023. We've tried to select a diverse mixture of high-end, mid-range, and downright cheap offerings, to try and cater to most people's needs, without entering second mortgage price tag territory.
Truly die-hard audiophiles will no doubt scoff at some of the budget offerings on our list, but we've done our homework, and even the super-cheap amps from Amazon have received rave reviews across various forums, from people that know their stuff, making them ideal for any beginner looking to start out their Hi-Fi journey.
So with all that said, here are our top picks for the best amplifiers for home hi-fi use:
What's the best amplifier for your home hi-fi setup?
Marantz PM6007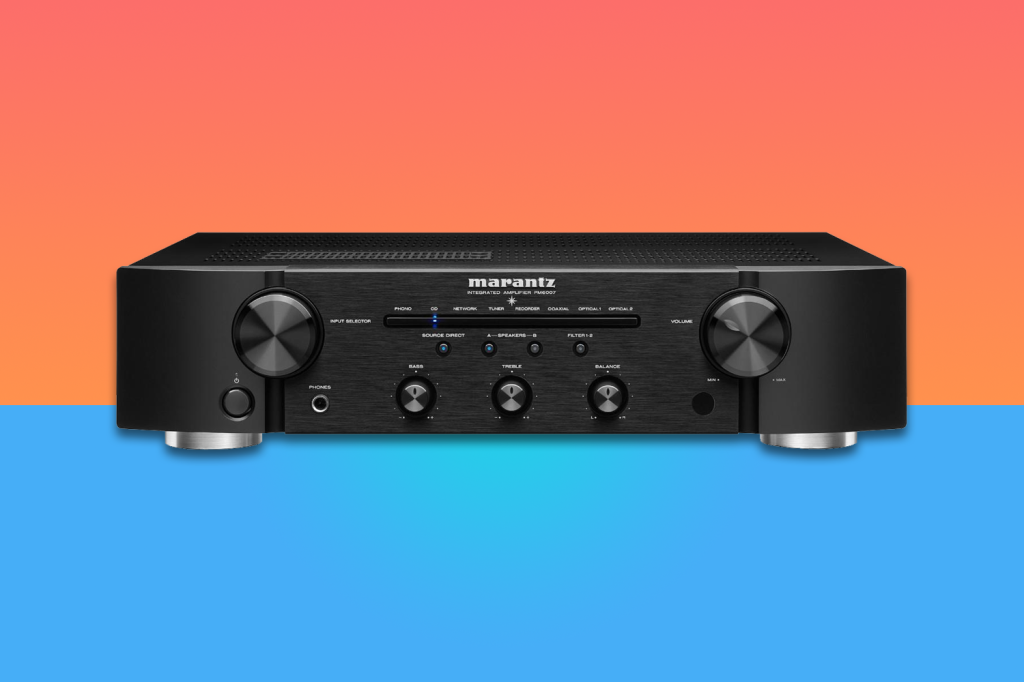 The follow-up to Marantz's award-winning PM6006, the aptly-named PM6007 features an improved DAC and filters, along with other improved components and circuitry. As you'd expect, it sounds great too, while managing to look sleek and understated in both its black and silver finishes.
Those looking for a little extra on top of its rock-solid audio performance might be a little disappointed with the lack of optionslike USB input and Bluetooth, but if you're on the hunt for a premium experience for a traditional setup, Marantz's model will treat your ears for years to come.
Mission 778X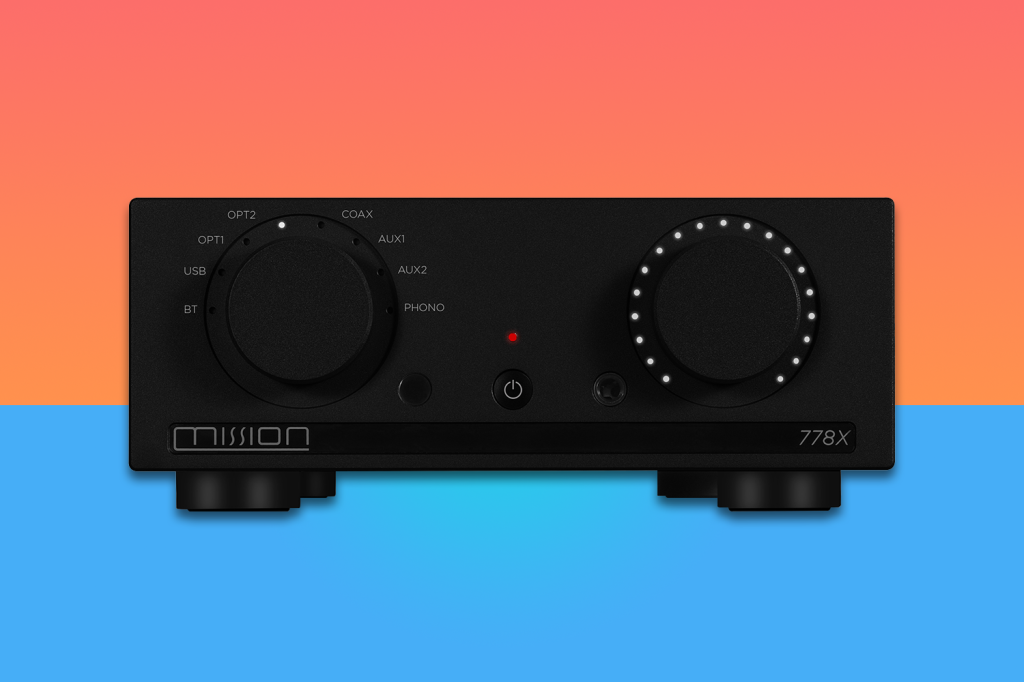 Resembling a module you'd expect to find in a sleek, all-black stealth jet, Mission's menacingly minimalistic amp stands out from the crowd with its subtle, yet elegant style. It's no slouch in the audio department either, with punchy performance to match its serious no-nonsense aesthetics — 45W per channel, to be precise.
It's stacked with connectivity options too, including Bluetooth aptX/AAC, optical, USB (handy for PC connections), two AUX jacks, and an RCA input for good measure. Overall, it's a superb all-rounder that ticks practically all the boxes, with easy-to-operate controls for a smooth user experience.
Fosi Audio BT10A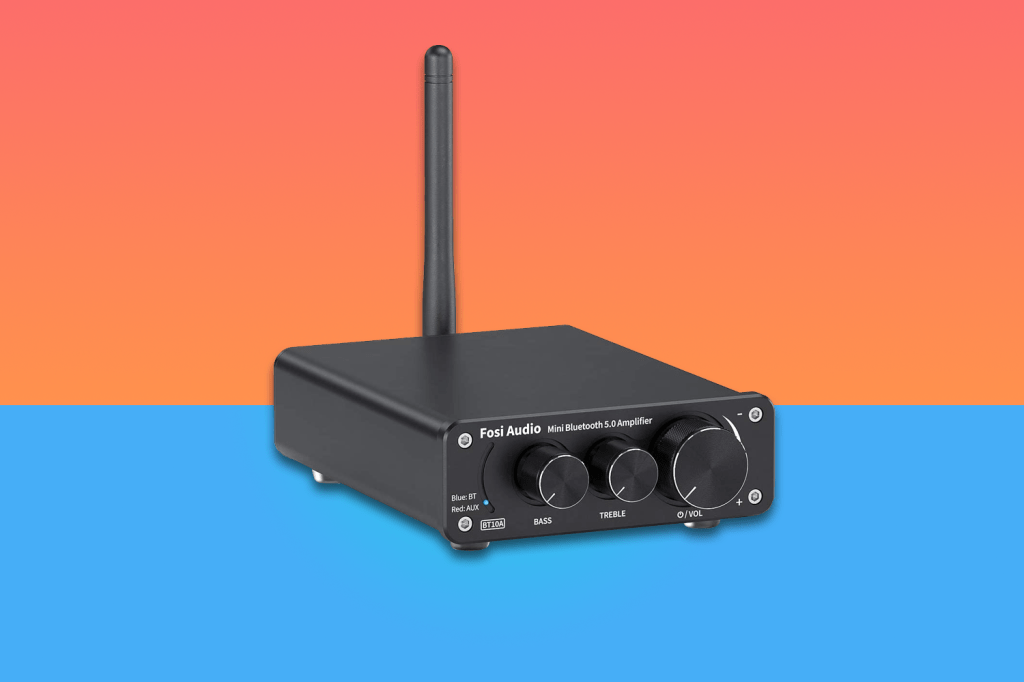 One of the cheapest options on our list, the Fosi Audio BT10A won't win points for brand recognition, but it'll certainly be popular with your bank account. Not even breaking $100/£100 at full price (and often available for half that), it's the perfect starter amp for beginners looking to experiment, and is formidable enough for those looking for a full-time amp for their actual setup too.
Its small footprint crams plenty of connectivity beneath its simple outer shell. Features include Bluetooth 5.0 for wireless listening, along with an AUX input, and standard speaker connections. With enough power to power two 50W speakers, the promise of no audible noise or interference, an 18-month warranty, and thousands of positive reviews, this is an absolute bargain for green-horned audiophiles and experienced listeners alike.
Leak Stereo 230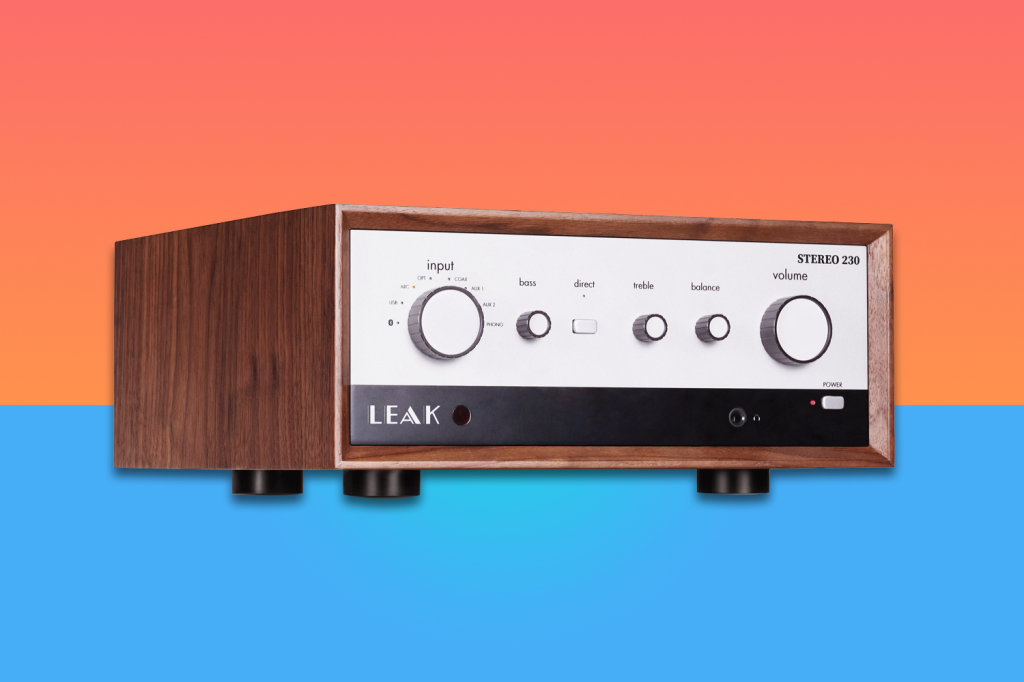 Leak's gloriously retro design aesthetic is a delight to behold, particularly if you opt for one of the company's walnut-clad models. The premium-priced Stereo 230 certainly falls into the best amplifier category and builds upon the foundation set by its 130 predecessor, packing more power beneath its wonderful mid-century casing.
Driven by a powerful audio processing chip, it can comfortably supply two 8ohm 75W speakers, or two 4ohm 115W speakers (4ohm speakers have lower impedance and will be louder than 8ohm speakers at the same power level). Firepower aside, it's been specifically designed to offer a superior turntable experience too, thanks to low-noise inputs that have been optimised for moving magnetic cartridges. Headphone users will also appreciate a dedicated headphone amplifier circuit for those moments where you want to escape from it all and hog all the tunes for yourself.
Denon PMA-900HNE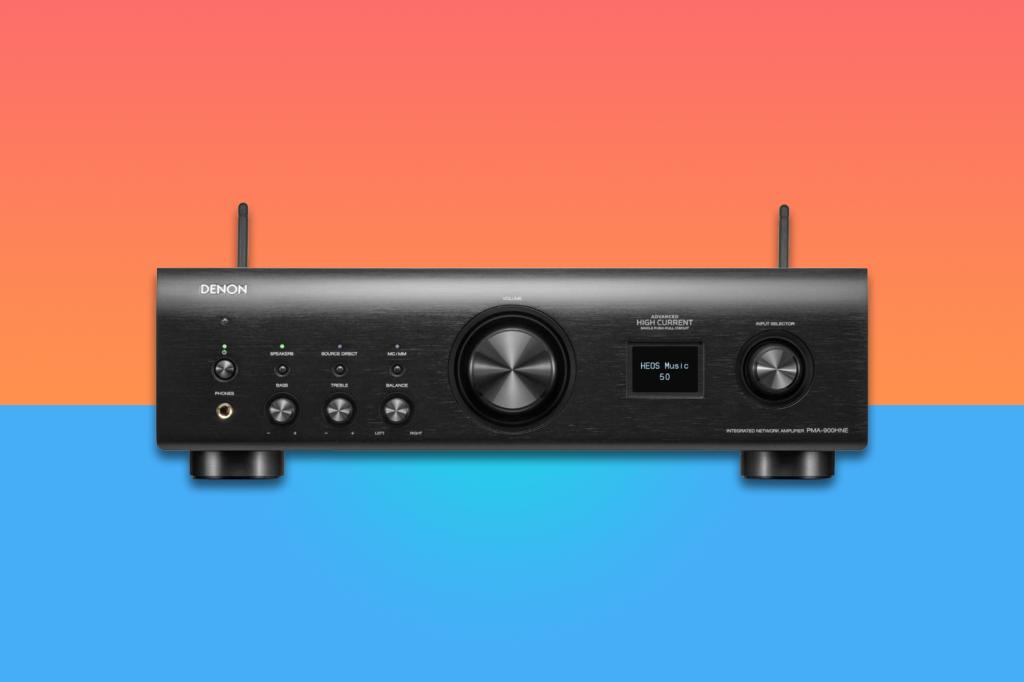 At home in the upper mid-range category, you'll find the Denon PMA-900HNE – a contender for the title of best amplifier around at the moment. With a sensible design and capable of delivering 50W per channel (or 85W per channel into a 4ohm speaker), it's easily capable of filling larger rooms, while still promising well-balanced, full-bodied sound at lower volumes.
There's a dedicated subwoofer output for those looking for more thump in their setup, and the addition of Bluetooth and Apple AirPlay 2 unlocks hassle-free wireless listening. It's got Wi-Fi streaming, USB, turntable and HEOS multi-room support too, along with Internet radio, DLNA, and voice control compatibility with Siri, Alexa, and Google Assistant. All that combined makes for a rock-solid, versatile amp that's capable of driving powerful systems with all the modern conveniences you'd need to boot.
Cambridge Audio CXA81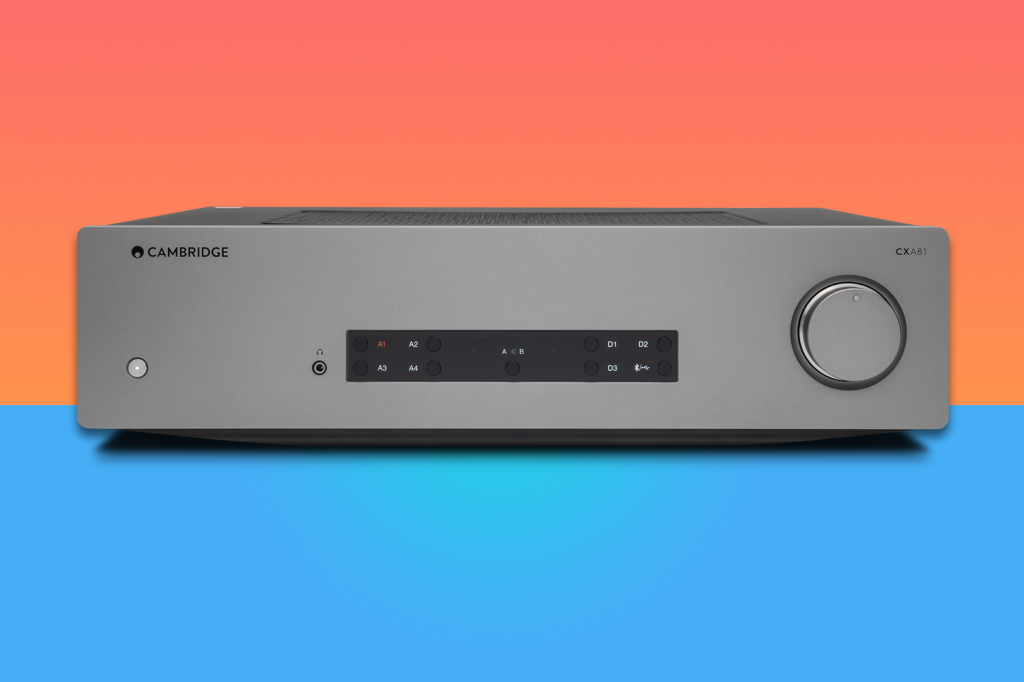 Cambridge Audio's CXA81 is one of the pricier options on our list, but it backs it up with enough power to supply 80W per channel, with a Class AB power amplifier stage proudly standing at the heart of the listening experience. With a beefy built-in DAC that's capable of dealing with files up to 32-bit/384kHz, you can rest assured that your ears will be treated to every nuance.
Bluetooth aptX HD and a whole host of digital and analogue inputs (minus USB) make up the connectivity specs, while everything is housed within an understated casing with minimal dials and buttons, placing the music on a pedestal above all else.
Blue Aura V40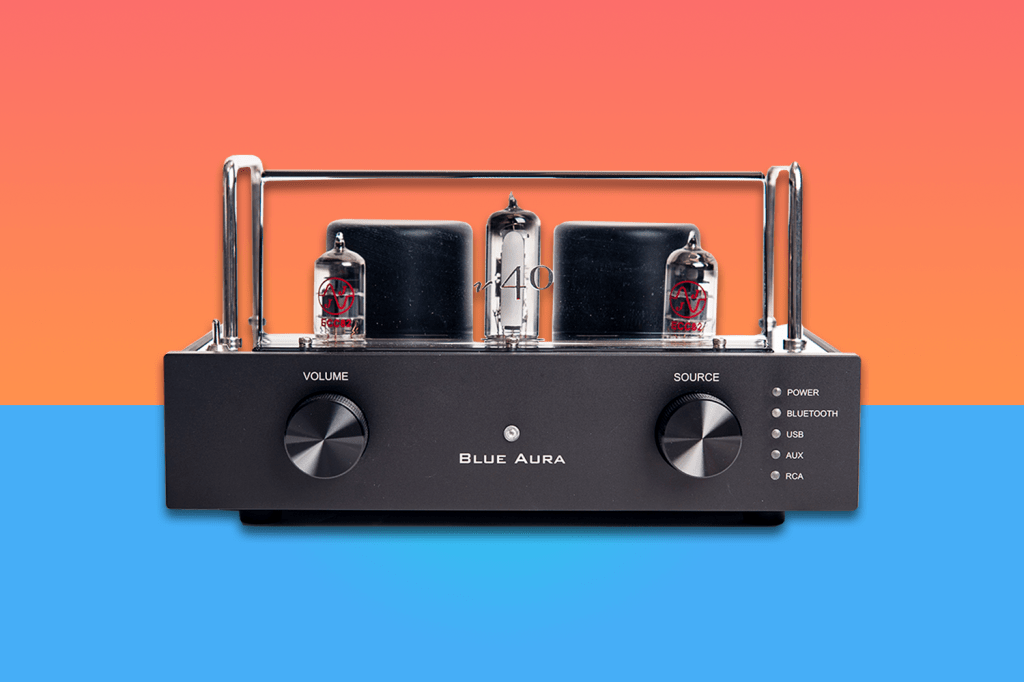 After something a little different? Then perhaps you'd like to consider a quirky valve amp. Famed for their delightfully warm sound, valve amps are coveted for blending retro design and soothing sound into one complete package, and the Blue Aura V40 throws in some modern tech for good measure.
Connectivity options include Bluetooth for wireless streaming, along with USB audio, and an AUX input. While its 30W output power isn't the highest out of our product selection, it's certainly nothing to be sniffed at, with more than enough grunt to fill a room with warm, dulcet tones.
LEPY 2020A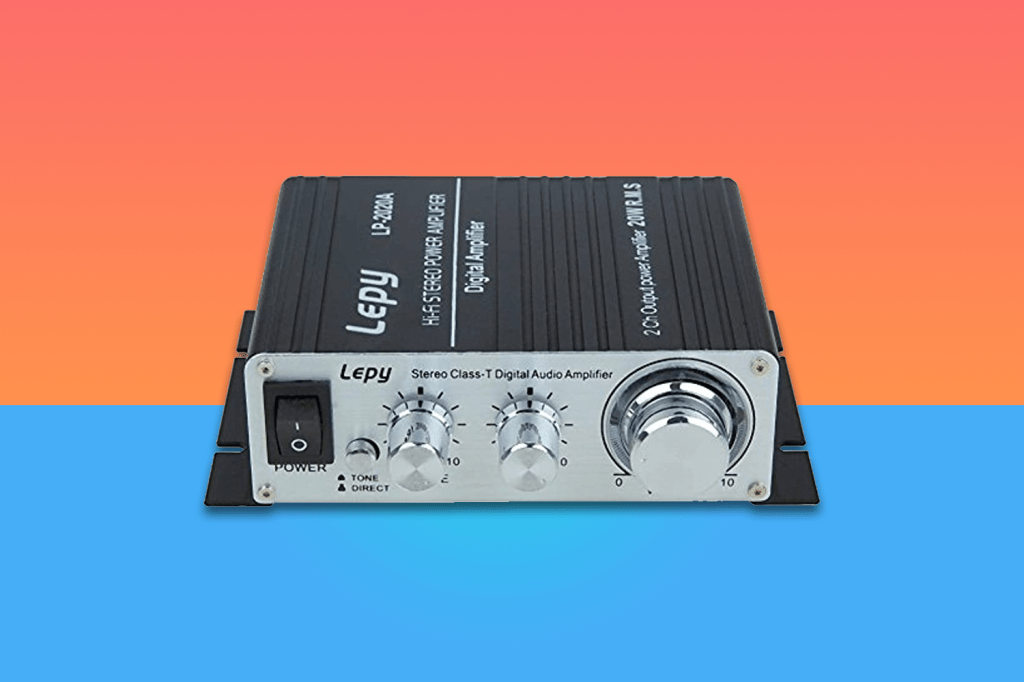 There's cheap, then there's this. With a maximum historical price of under £30, you could spend way more on a round at your local than you would if you snapped up this tiny amp from Lepy. Yes, it's not exactly a looker, but what it lacks in aesthetics, it more than makes up with plenty of bang for your hard-earned buck.
With 20W of power at its disposal, you're obviously not going to want to hook it up to a beastly high-end system — but if you're after something compact with solid performance and acclaimed sound, then you simply can't go wrong at this price. A perfect option for powering desktop/PC speakers, or upgrading your TV sound without any bulky equipment cluttering up your living room.
Fosi Audio T20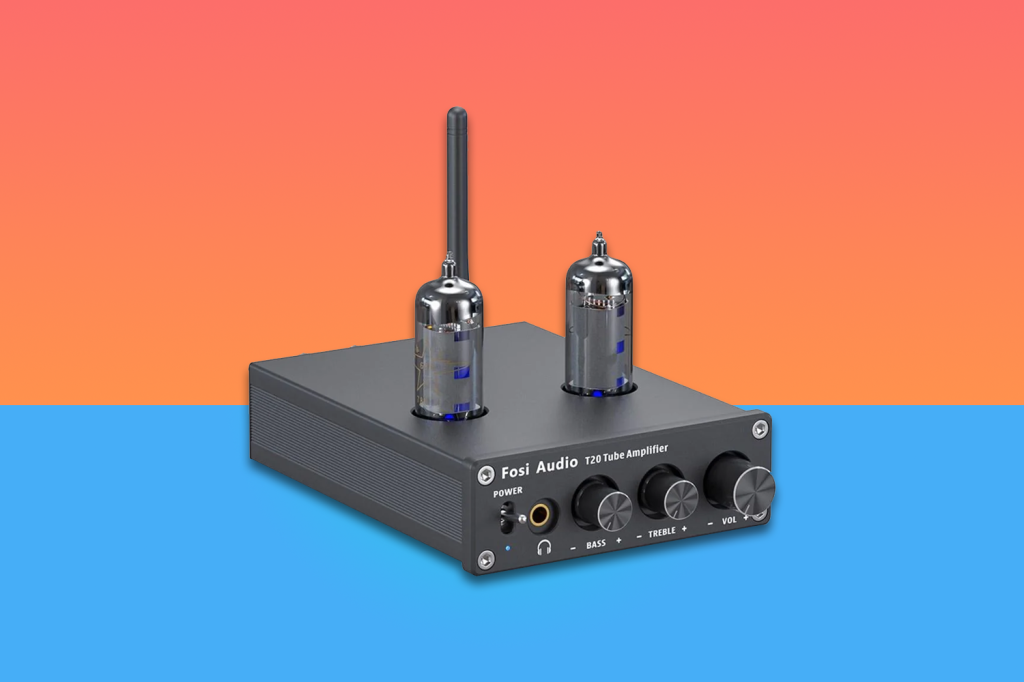 If our previous valve amp option was a little too rich for your budget, then Fosi's far more affordable alternative is definitely worth considering. While it definitely lacks the same aesthetic charm as its more expensive rival, it's far from ugly, and the dual vacuum tubes go a long way to adding plenty of charm to an otherwise vanilla design.
Given their nature, you can expect delightfully warm reproductions, with a surprisingly beefy 2x 100W output. You also get Bluetooth and an AUX input, in addition to the standard RCA input. The former is Bluetooth aptX HD too, so you can rest assured that compatible devices will produce clear, convenient, cable-free sound.