The best electric bikes 2022: top ebikes reviewed and rated
Get a wheel boost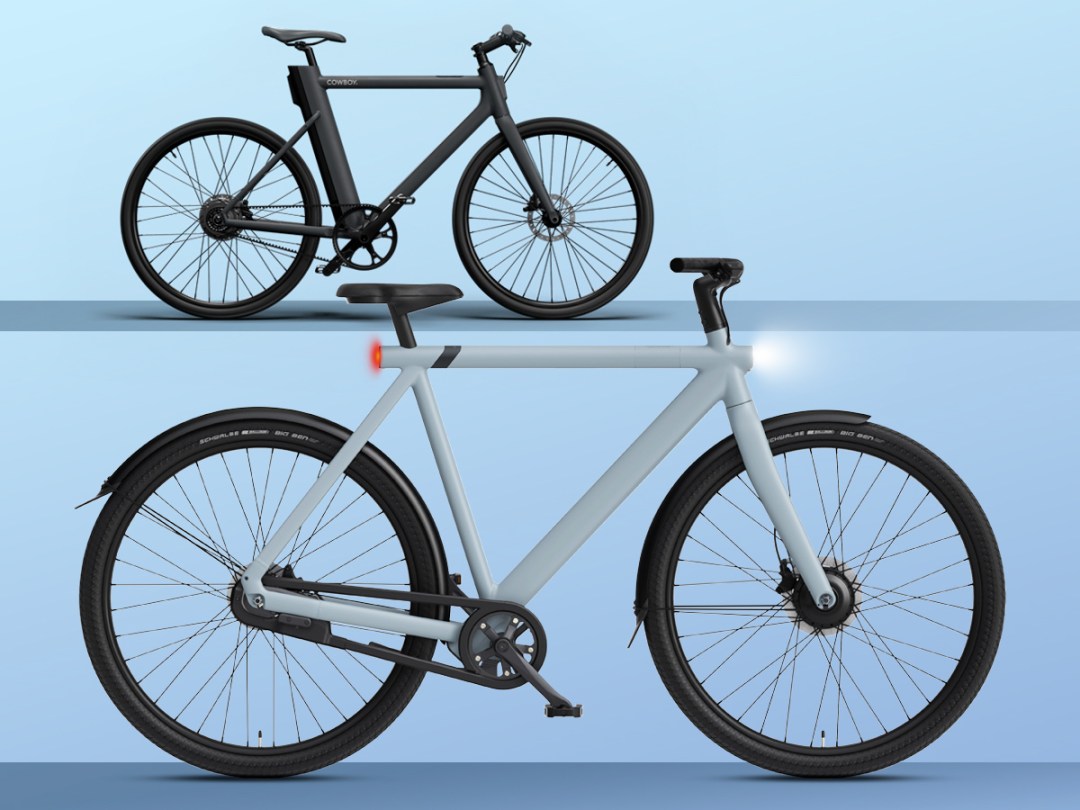 Whizzing down a hill with the wind in your hair is what makes the climb worthwhile. But why tire your thighs when you can ascend with electrical assistance?
For freewheeling fun with less sweaty pedalling, you need an electric bike. And if you're looking for a two-wheeled steed to get you from A to B with a boost, this is the list you need.
From city whizzers to trail blazers, we've tested all of the top battery-powered bicycles – enduring the saddle sores and dodgy lycra so you don't have to. Whether you want an effortless everyday commute or a wilder ride through the woods, you'll find your ideal e-bike below.
VanMoof S3 (£1798)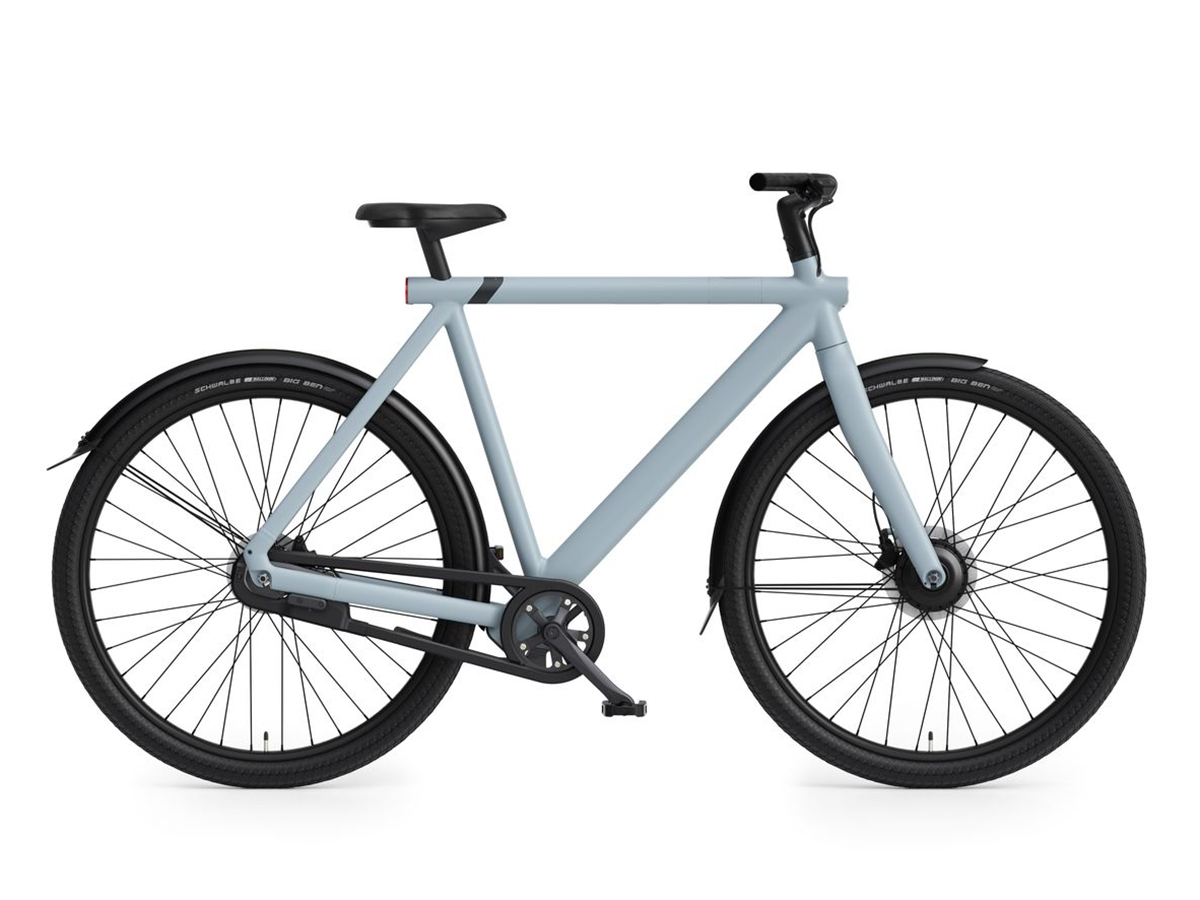 What's the story?
The second-gen VanMoof S3 (or X3 if you're under 5ft 8in) looks like a normal bike, rides like a normal bike and – crucially – doesn't cost a ridiculous amount.
Is it any good?
The chunky 50mm tyres, slightly swooped bars and upright riding position all combine to create a super-comfy ride, whether you're crushing the commute or cruising along canal towpaths. At 19kg, it's not particularly lightweight – but the four levels of power make up for the battery's added bulk. Getting the full claimed 90-mile range would be a challenge with the low-level partial assistance, but 30 miles around a virtually deserted London at level three left us completely sweat-free (and with 20% still in the tank).
The integrated lights, slightly oversized tubing, hidden battery and powder-coated frame are undoubtedly stylish; it's rare to get so many looks from people who aren't in Lycra. Jamming down the boost button as the light goes green turns plenty of heads, too.
Yet for such a looker, the S3 has a lot of tech hidden away to make it a less than ideal target for thieves. The rear wheel locks with a kick of the button by the axle, while tampering will set off an on-board alarm. The app offers location-tracking and the ability to lock your bike down – and if the worst comes to the worst, VanMoof's bike-hunters aim to recover it within a fortnight.
Gocycle G4i (£3999)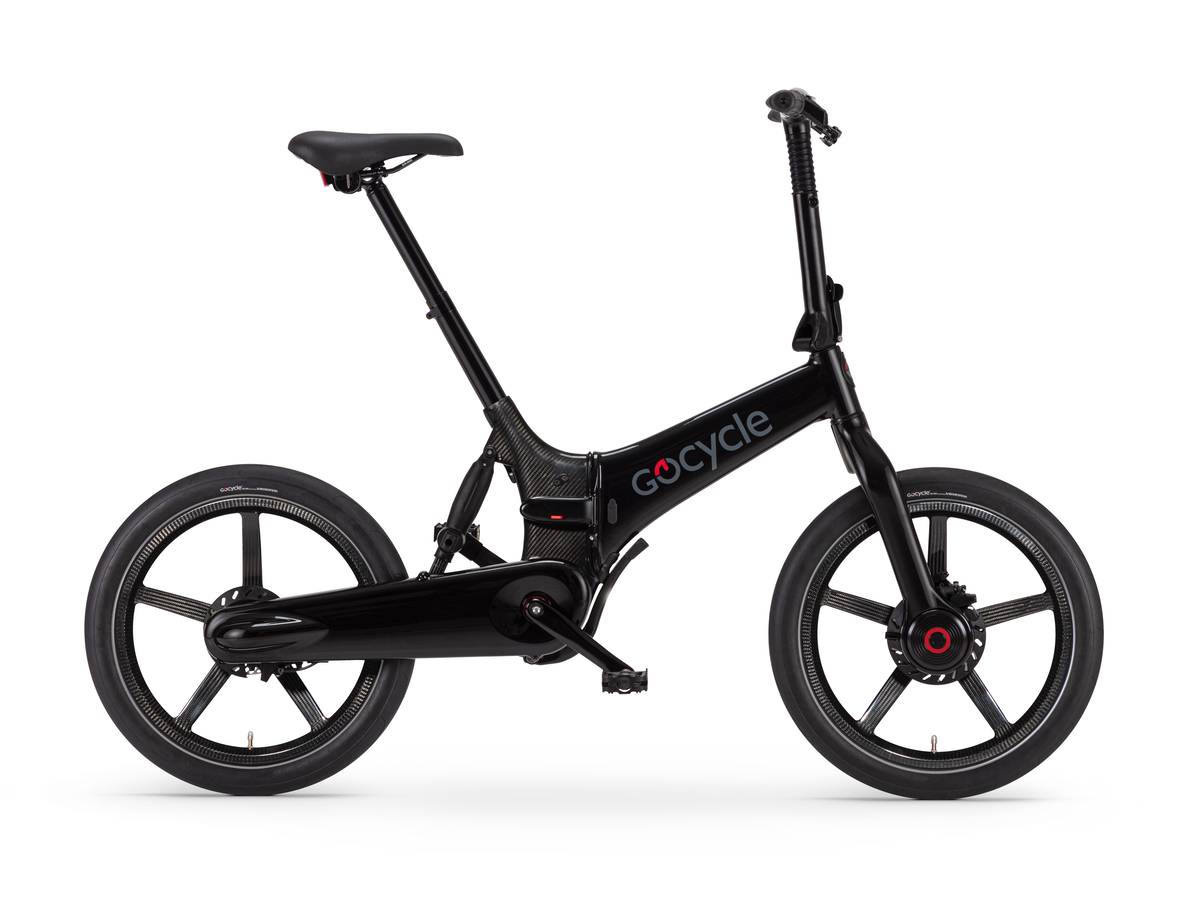 What's the story?
Ditching McLaren cars to design e-bikes might have seemed mad at the time, but demand for Richard Thorpe's pricey foldaway Gocycle is outstripping supply. It's remained virtually identical in appearance since 2009, but strip back the fourth iteration and you'll find new carbon-fibre forks and a smooth motor delivering more torque. Stump up an extra £600 for this 'i' version and you get a 25% bigger battery, a glitzier LED dash, a front light bar and electronic shifting.
Is it any good?
The improvements in the new G4 range are immediately obvious. Where before there was a slightly annoying lag before the motor kicked in, here the 250W powertrain provides instantaneous acceleration. It's almost silent too, which is unnerving compared to the previous Gocycle's electrical whirring. Still, that's great for stealthy hill climbs without alerting fellow riders that you're a filthy cheat.
The ride is also incredibly smooth, thanks in part to slicker tyres – though this does stop you tackling anything tougher than a well-laid gravel track. Gocycle claims a 10-second folding mechanism, and with practice this is entirely achievable.
The dash display is a definite improvement, and especially useful for checking which of the four light-bar modes you're in so you don't have to lean over to see how bright it is. Not that you'll be blinded if you do, because we found it pretty murky when the street lights ran out. Oh, and a rear light costs extra.
There's no denying this is Gocycle's best bike yet, and it still looks like nothing else on the road. We just wish it didn't have to be so expensive.
Ribble Hybrid AL e (£1999)
What's the story?
At barely half the price of the Vado (below), the Ribble is no riddle, focusing on doing the basics right minus any fancy extras. There's no suspension, no integrated computer, no lights or extra controls: this is a simple one-button operator and it's all the better for it. You can download an app to make it 'smart', but it's not necessary.
Is it any good?
Weirdly, we're going to talk about how much fun this bike is to ride without any assistance first: the Ribble is a real easy rider, just as long as the road isn't too steep. If your battery runs out a few miles from home, you shouldn't struggle to pedal it without power. When the assistance is running it's a breeze, and you're almost certain to arrive with barely a bead of sweat on your head.
It's not as hi-tech as bikes like the Vado, but the single button handles switching through the three power levels and you can clearly see how much battery life is left. You just need to familiarise yourself with the LED colour coding of each function – for example, flashing red means you're close to draining the battery. It can be tricky to switch between assistance levels quickly, so practise on quiet roads first.
Specialized Turbo Vado SL (£3600)
What's the story?
It looks pretty discreet but the Vado has a mass of added extras – like lights for when you've stayed in the park too long, hidden suspension for when the going gets bumpy, an extra boost of assistance if hills become too daunting, plus a kickstand for a bit of statement propping.
Is it any good?
At this price the Vado needs to be good – and it is. It might not be that obvious from a distance, but once you're in the saddle everything starts to become clear.
The Future Shock suspension smooths out any buzz from the road, the battery level indicator is easy to read, and buttons on the bars offer instant switching through the three levels of assistance. Hardwired lights are a welcome addition, as is the kickstand – given it's too nice a bike to lean carelessly against a wall.
It's slightly heavier than the Ribble (above), but the added kit explains that – and the Vado still rides nicely without assistance. Is the heady price justified? For most people probably not, and perhaps Specialized is partly playing on its name; but even so, the Vado is a worthy set of wheels.
Cowboy 3 (£1990)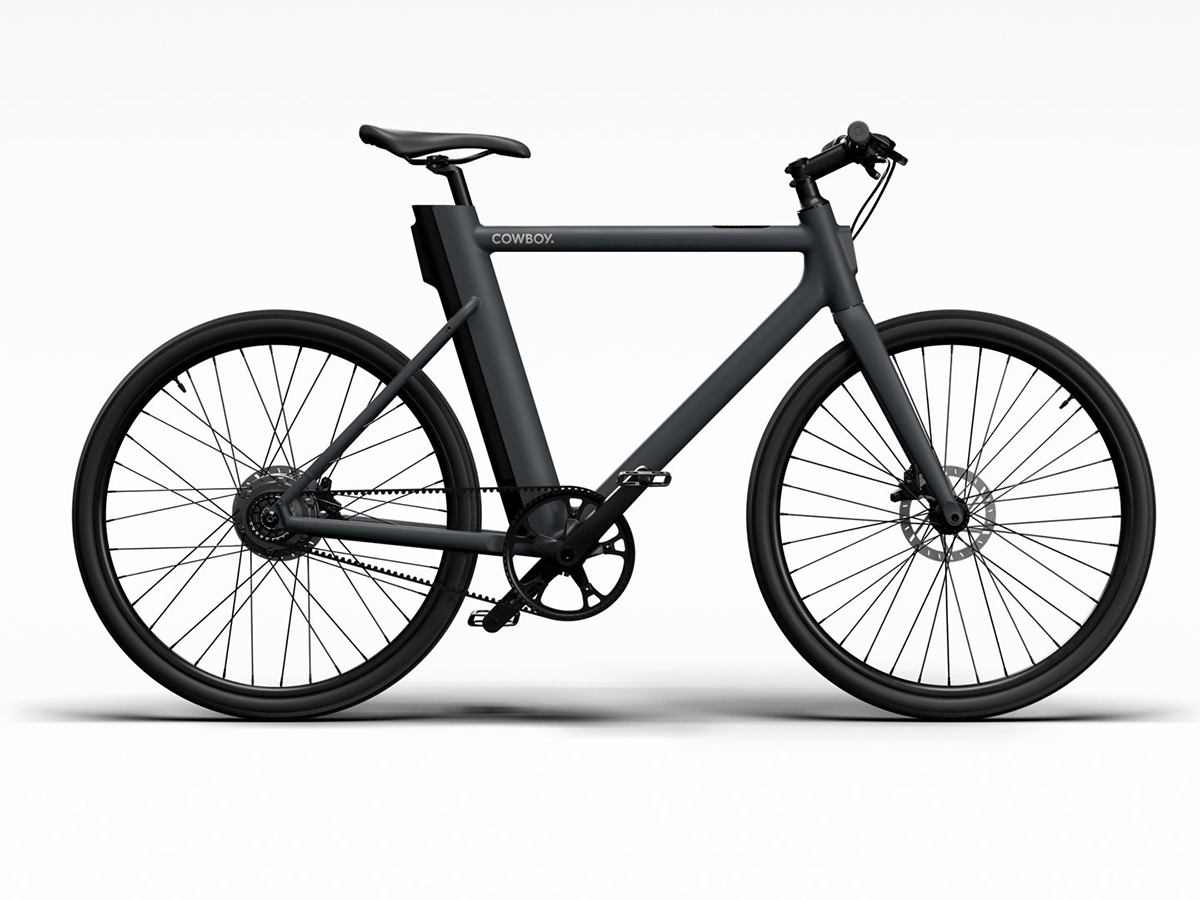 What's the story?
We were big fans of the original Cowboy and its VanMoof-rivalling specs. The new model doesn't try to reinvent the bike wheel. In fact, it looks virtually identical – but it does add a new carbon-belt transmission with a lower gear ratio for faster starts, as well as an overhauled app with fresh features. The 43-mile range, built-in app-controlled lights, smart tracking and anti-theft tech make this bike from Belgium a true commuter contender.
Is it any good?
The Cowboy 3 looks the part and rides like a dream. It's also the lightest e-bike on test, weighing in at under 17kg. A removable 360Wh battery built into the frame somehow sticks to the bike's clean lines and makes charging easier too, going from flat to full in 3.5 hours. Cowboy wanted to address the issue of smoothness with its third-gen model, and the addition of that carbon-belt transmission certainly makes a difference: it will have you gliding around town like you're on an airport travelator.
Grippy, puncture-resistant 42mm tyres mean that, although this is very much a road bike, towpaths and lighter trails aren't out of the question – and don't worry if you're not back before dark, because the lights can be turned on with a tap.
Cowboy's previous app was a bit basic and it's been given a serious overhaul. Automatic unlocking, a traffic-beating bike nav, a live stats dashboard and an air-quality gauge are all present, as is a triple-pillar 'Find My Bike', 'Theft Alert' and 'Theft Insurance' security system.
Ribble Endurance SL e Pro (from £4999)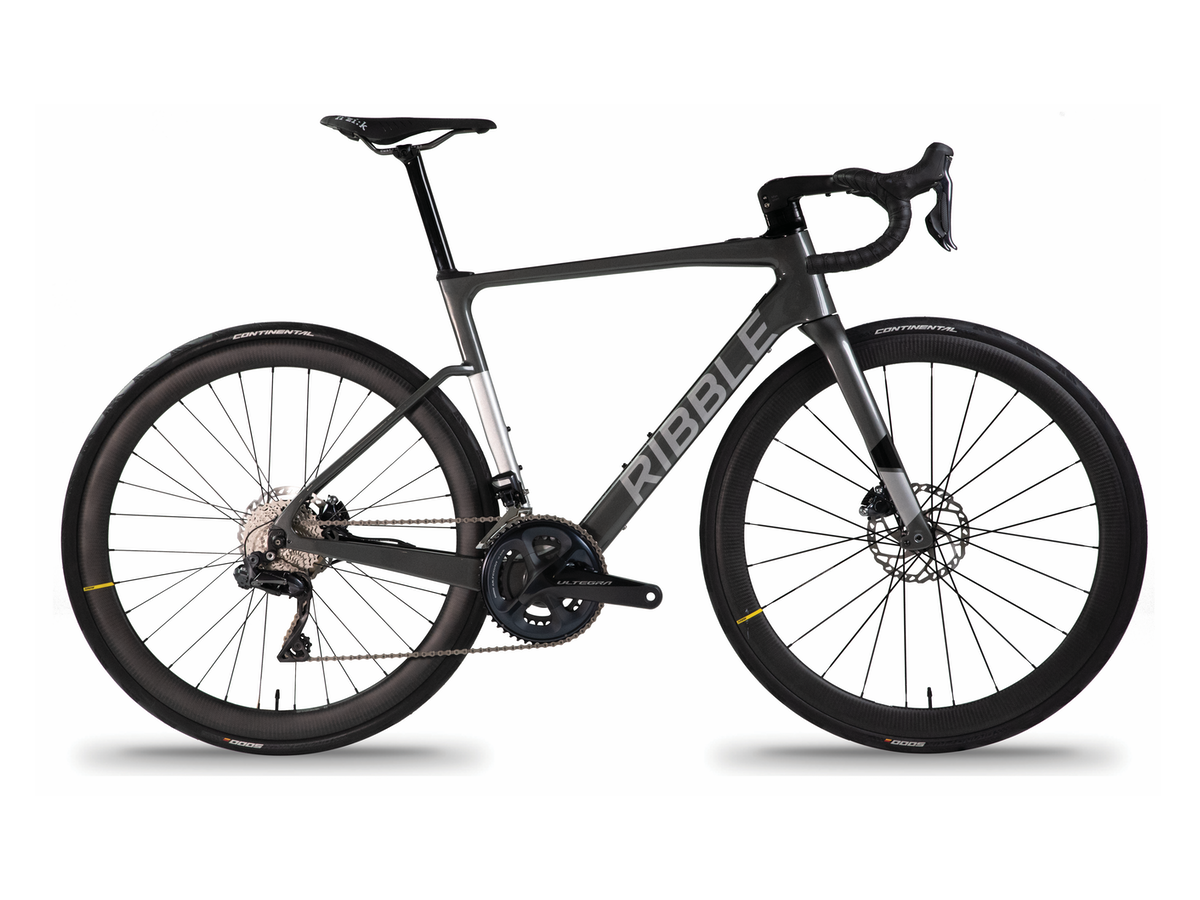 What's the story?
The Endurance SL e Pro takes the same Mahle motor and battery from the excellent hybrid AL (above) and wraps it in a whole load of carbon and high-end parts. The only giveaway is a small control button on the top tube and a slightly enlarged rear hub; the oversized downtube where the battery hides looks like a standard carbon road bike's – meaning the chaps in the peloton aren't going to have a clue until you start dropping them on the first climb.
Is it any good?
Pro cyclists are easily the most fanatical weight-watchers we know. While 11.5kg might make them shudder, it's super-light for an e-bike – which you'll really appreciate if you have to pick up the Ribble. It's only really achievable by using carbon everywhere: as well as the frame and fork you'll find it in the integrated Level 5 bars, deep-section Mavic Cosmic Pro wheels and seatpost, and even hiding out in the Shimano Ultegra Di2 groupset.
All of this weight-shaving, aero tech and wire-free shifting gives the bike a sleek look – it'll be right at home on the club run or posing out front at the cafe stop – and the best bit is, most of your fellow riders aren't even going to know it's electric.
One slight annoyance: it's a bit difficult to get a front light and accessories to play nicely with the bars, as they're an irregular shape, not to mention the extra drag they cause; thankfully the motor will more than make up for the lost wattage.
The sharp lines, deep wheels and stiff carbon add up to a very quick and nimble bike that smashes through the 25kph limit as easily as the Manx Missile himself. Once you get past that, the bike doesn't really slow down – we often looked at our GPS and noticed we were going far quicker than we thought, and the motor had long cut out. You still have to pedal on the hills, but that extra kick is very welcome.
Larry vs Harry eBullitt EP8 (from €5570)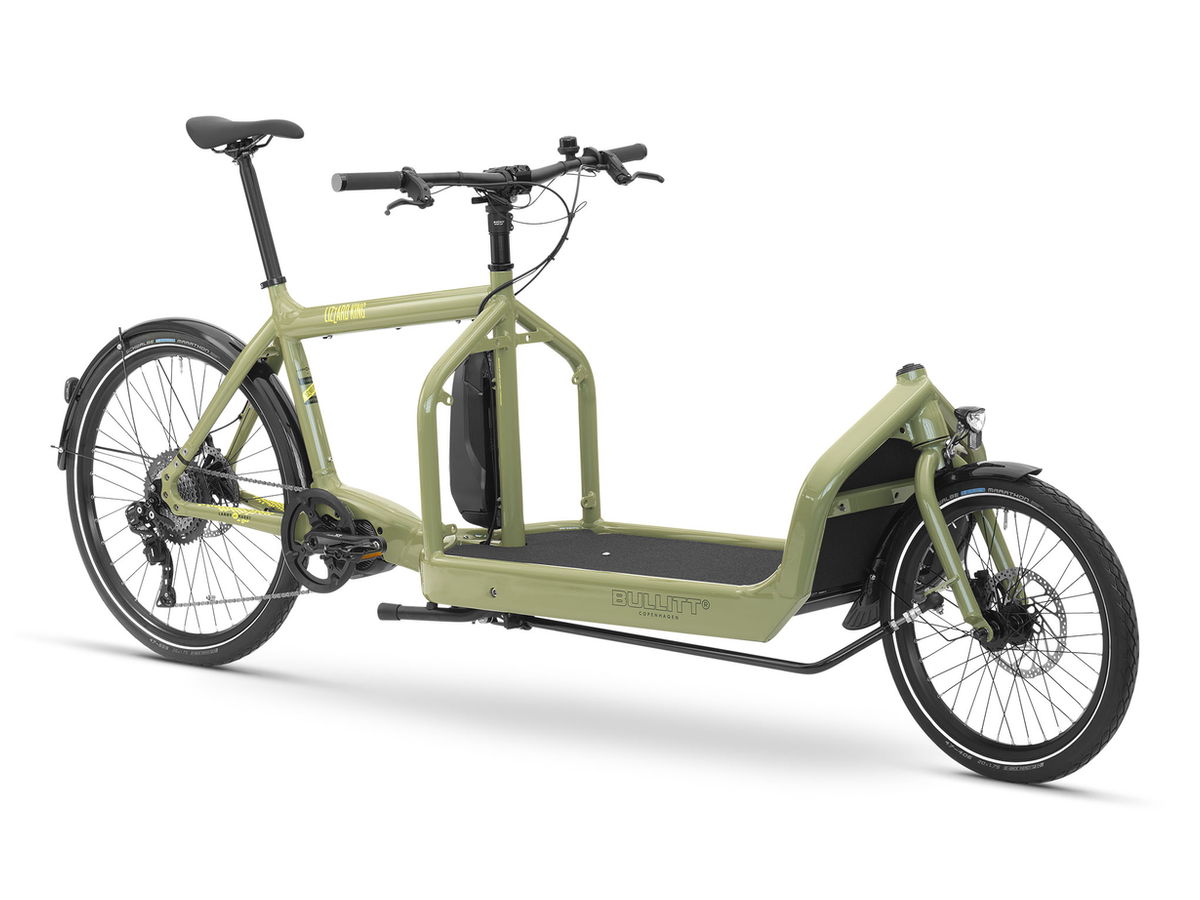 What's the story?
Bit of an odd-looking bike, this, isn't it? Not your standard 'two big wheels and stick everything in a pannier or backpack', the eBullitt is designed for carrying loads and, er, loads. The front platform can be customised with seats or boxes, or just left flat – perfect for ferrying people, dogs, shopping…you get the idea. The addition of the new EP8 Shimano motor means it should handle all of these with ease; it just might take you a little longer to get used to the barge-like handling.
Is it any good?
While the eBullitt sits at the opposite end of the weight scale to the Ribble above, coming in at a hefty 27.5kg, thanks to that motor and three levels of assistance it's almost as quick to hit top speed. In Boost mode it almost sprints off the line; Eco is a little bit stingy with the power; but Trail is where we found the sweet spot of power and effort.
Being able to switch between modes on the fly thanks to the thumb-button on the bars was perfect for the steeper hills too. We tried a couple without any assistance and, while manageable unloaded, fully loaded would have been a very different, very sweaty story.
In Trail mode we got a good 40 miles out of the battery with at least a quarter of a charge left. And it is removable, so thankfully you don't have to cart the entire bike inside to charge it up. It's as simple as unlocking it with the key and lifting out the pack – get a second one as a spare and you could quite easily pedal it all day. Ideal if you're thinking about starting your own local courier company.
The handling does take a little getting used to as the rod steering makes it slow to turn, especially at low speeds – it was a bit of a wobblefest every
time we started out – but after a bit of practice we were soon riding it like a normal bike even when it was fully loaded with pizza, beers and someone to hold them.
Rayvolt Torino (£3360)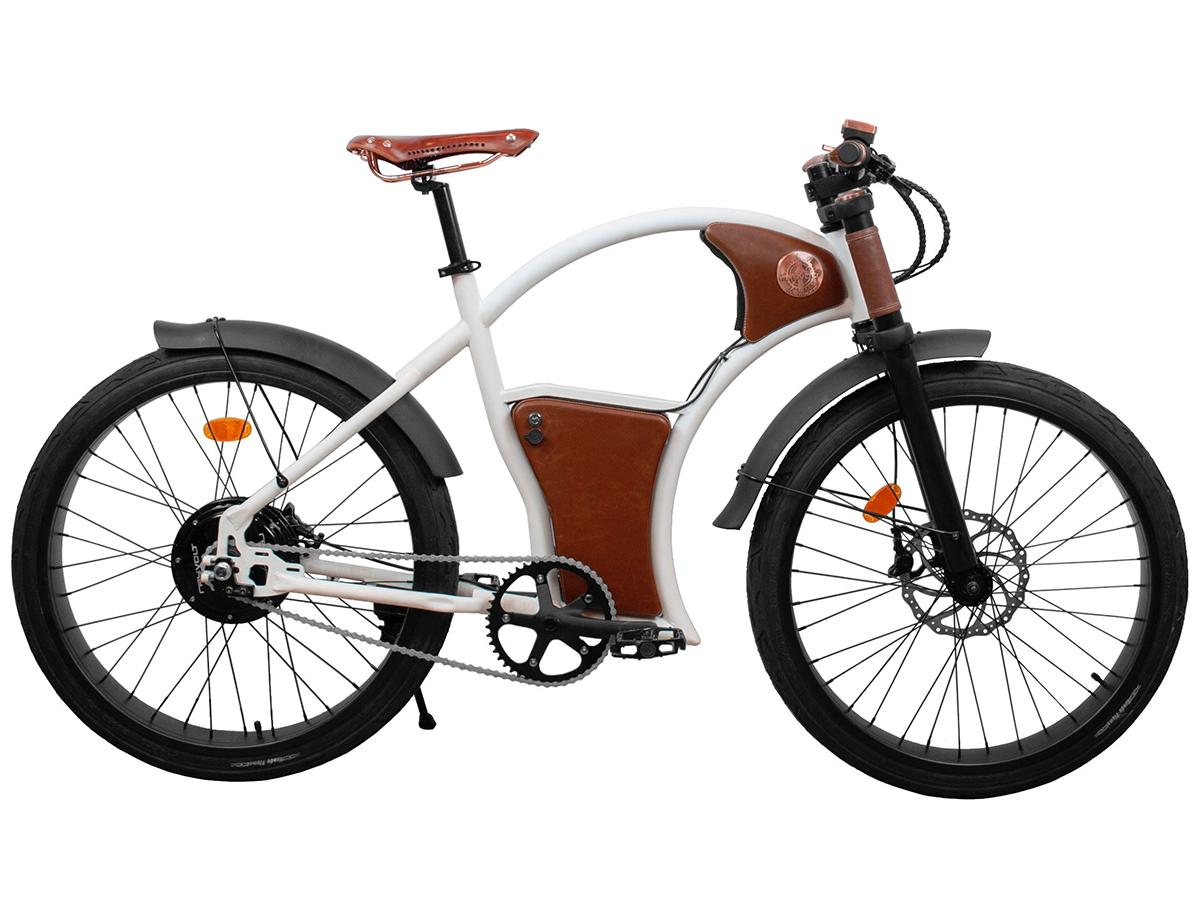 What's the story ?
Barcelona-based Rayvolt made waves in the e-bike market a couple of years ago when it unleashed its steampunk-inspired Cruzer onto the market. The Easy Rider frame, beautiful brass finishing kit and enormously powerful rear hub motor ensured it was like nothing else on the road. The firm's follow-up is a sharper, more aggressive city bike that remains stylish but goes big on traffic-dodging performance credentials.
Is it any good?
The Torino is just as distinctive as its Chopper-esque sibling, the sweeping carbon steel frame, chunky tyres and hand-fashioned finishing touches oozing quality craftsmanship. Thankfully, it packs a similar riding punch too, with the option to specify a beastly 1000W rear hub motor that's been sauced up by Rayvolt for optimum output. Of course, it adheres to EU legislation and will only offer pedal assistance up to 15.5mph, but the clever EIVA software and smartphone app allow the rider to 'tinker' with said settings.
Take it off road and you can rip the throttle for some proper electronic performance. It weighs a hefty 36kg, so lugging it around can be a pain, and in some respects the Torino looks and feels more like a motorbike than an e-bike; but those looks are unique and it delivers a monstrous amount of power to counterbalance the weight issue.
The 25-mile range on the smaller battery pack falls short of cheaper rivals, so expanding this to 50 miles with a dual-battery upgrade is well worth it, even if the price does start to sting. But above everything else, this machine is all about style… and it's packing that by the bucketload.
GoCycle GX (£2899)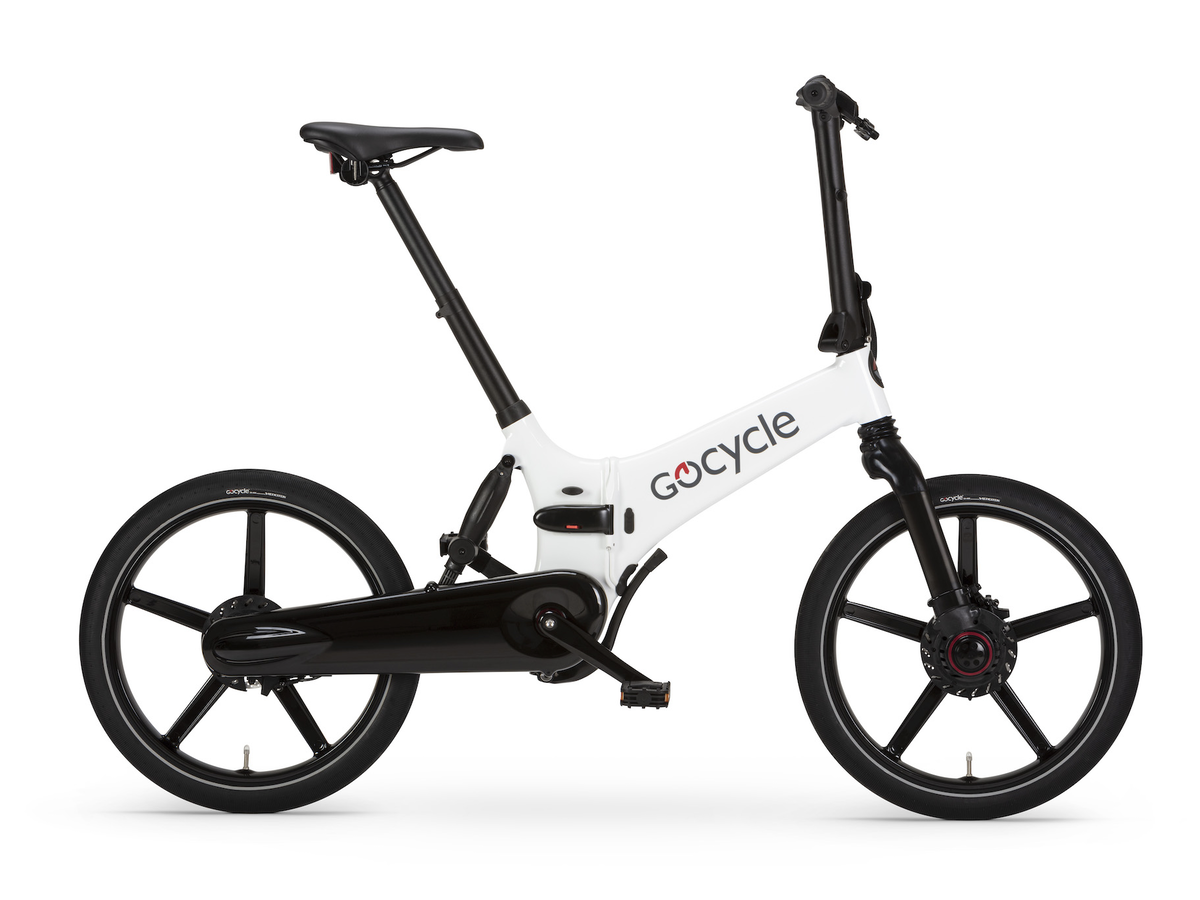 What's the story?
A rarer sight, the GX is a folder in a much looser sense of the term. It folds, but not into one neat, carryable package – the frame and bars collapse on themselves while the wheels come off entirely. It takes three minutes to pack away rather than the 30 seconds of the Brompton.
Is it any good?
The Gocycle feels much more sturdy than the Brompton, and the bigger wheels and more voluminous tyres make a big difference to the ride – it practically floats over potholed city streets. The assistance provided by the in-frame battery gives a range of about 40 miles, and it delivers power to the rear wheel in a variety of different modes.
Eco puts more emphasis on pedalling to go further, while City gives more grunt depending on the amount of pressure put through the pedals. These can be customised in a simple app, which doubles as a digital dashboard when your phone is connected and mounted to the handlebars.
Our favourite part of this bike is the little red boost button that sits beneath the left handlebar grip; it delivers an instant kick and zips you up to top speed before it cuts out. It's quite a drain on t he battery, but addictive – zooming up hills while barely pedalling is truly grin-inducing.
Specialized Turbo Como SL 5.0 (£4250)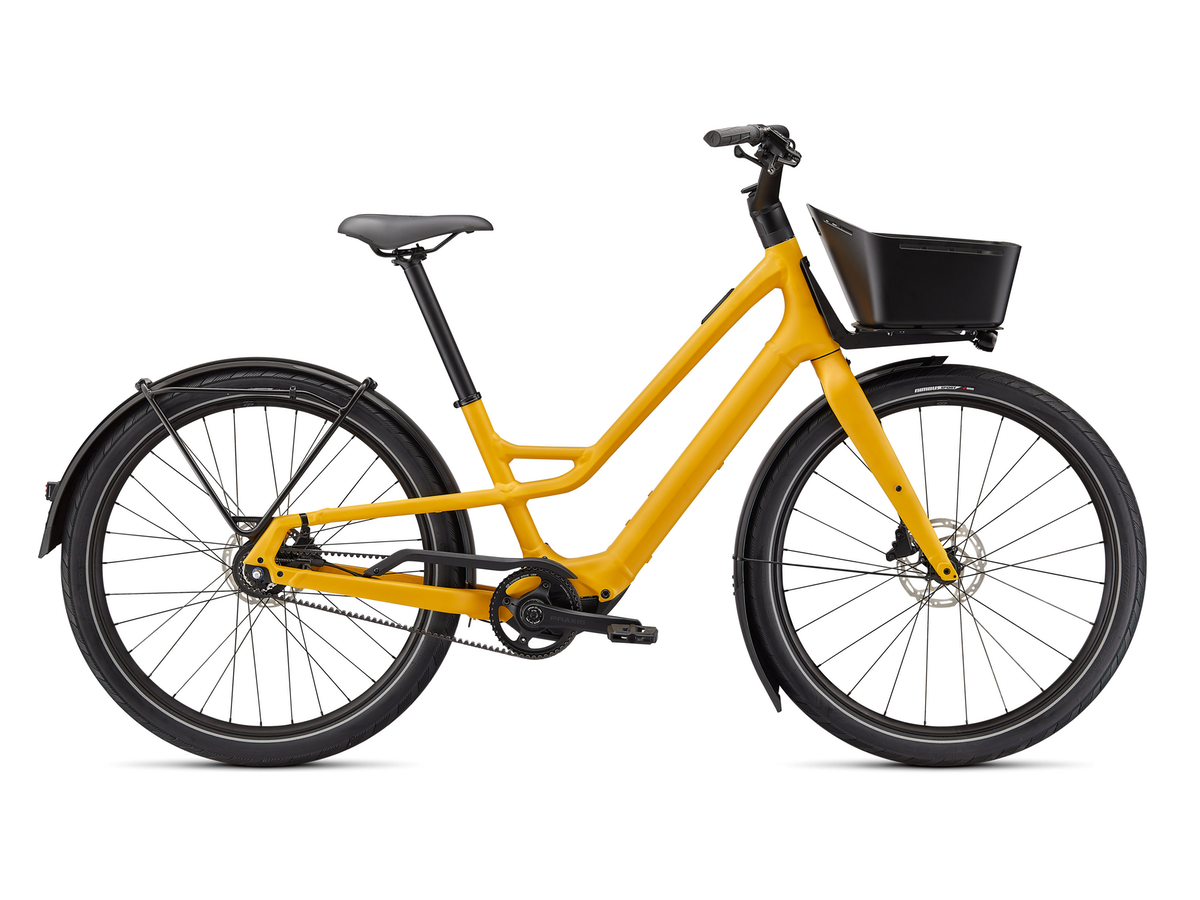 What's the story?
The biggest tyres in this test and not a mountain in sight: the Como is built for comfort and cruising around town. With a frame-mounted basket out front and space for panniers at the back, it can haul a surprising amount of stuff – so should be perfect for nipping down the shops or a bit of weekend pootling. Full-length mudguards, belt drive and internal gears all add up to clean, hassle-free journeys, and it's even got a handle for carrying it up the steps – but at 21kg it'll be a bit much if you live on the fourth floor.
Is it any good?
There's no denying that the 2.3in tyres, swept-back bars and relaxed riding position add up to a very smooth ride, but the Como is no speed freak. It's strange to check Strava after a test ride and see that you haven't accidentally set new personal records on any segments. But once you've embraced the laid-back nature of the assistance on offer here, it's a joy to throw a lock and jacket in the basket, stretch over the webbing and set off on some errands.
This e-bike offers the standard three levels of assistance, all selected through a button-press on the downtube, but we found ourselves opting for the top mode more often than not. The weight of the frame, battery and motor all add up to a slightly sluggish start from a standstill (a little boost button as on the Gocycle would be a great addition here), but flicking down the gears soon becomes second nature.
This thing crushes little wannabe hills with ease – but when the gradient got really steep we did find that we were working a bit harder than we're used to on an e-bike, even when we'd dropped down all the gears.
Angell (£2690)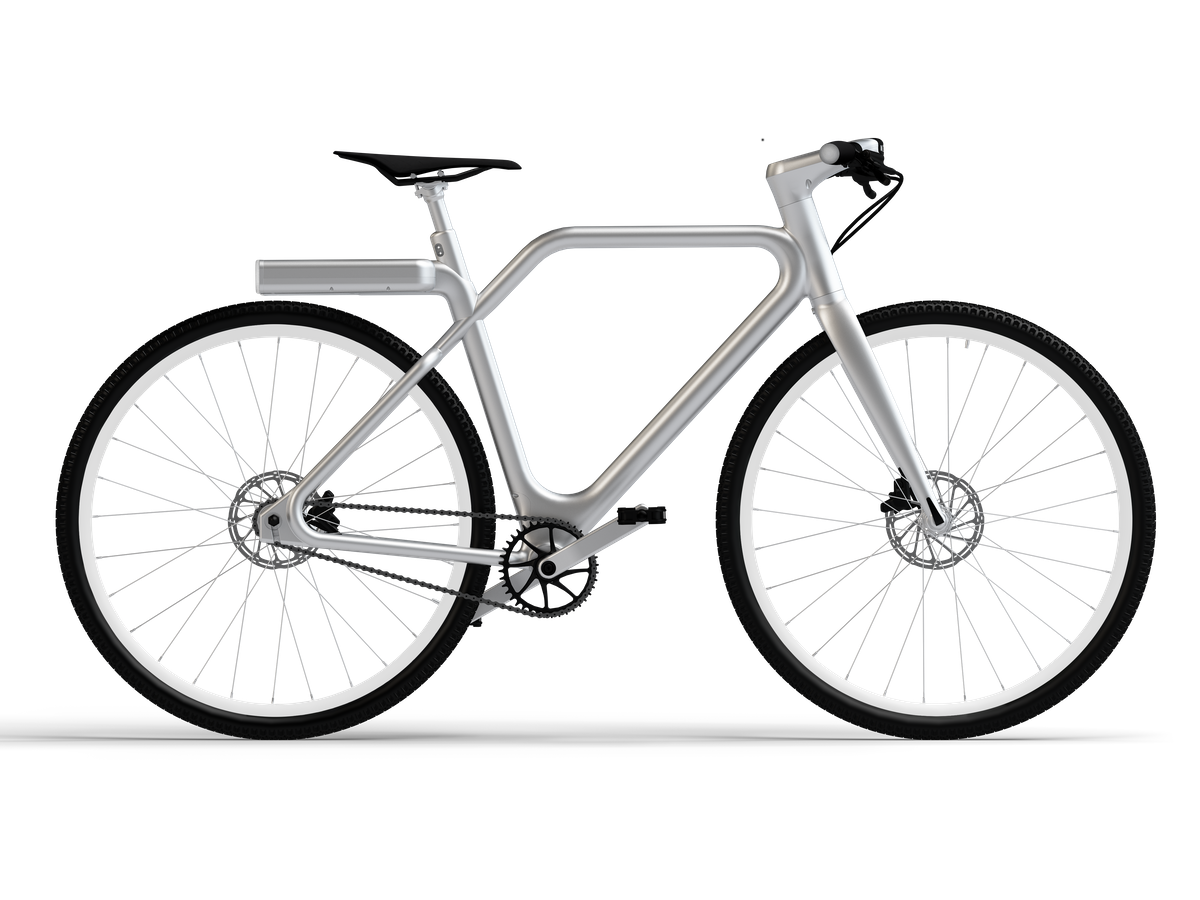 What's the story?
A couple of French businessmen joined forces with design maestro Ora Ito to create one of the world's lightest e-bikes. The unique design places the removable horseshoe-shaped battery below the saddle, from where it protrudes like two metallic baguettes. With no gears, this is one the most tech-loaded e-bikes we've tested: it has a built-in touchscreen, integrated lights, automatic locking, anti-theft alarms and fall detection. And you can add multiple profiles.
Is it any good?
Under 16kg really is light for an e-bike and the aluminium frame with Michelin Protek tyres makes for a foolproof design, plus a few admiring glances from passers-by. The battery includes two integrated rear lights that can be controlled via buttons on the handlebars, and we love the flashing amber indicator function. We also like the built-in display between the 'bars. It provides you with all manner of useful metrics, such as assist level, speed, distance, battery remaining and even air pollution.
The app can be a tad temperamental and we sighed through a few teething problems getting set up; once on the road, though, the Angell is a breeze to ride. There are three different modes: Fly Dry for an effortless 22kph, Fly Eco for better battery conservation, and Fly Fast to thrust you up hills. Switching to the fast mode can bring about a briefly unpleasant jolt, but it just takes a bit of time to get used to – and when the battery charges in only two hours, we can let that slide.
The integrated lights shine brighter than a Love Island contestant's teeth, but the anti-theft alarm is frenzied: receiving multiple alerts for stealing our own review sample is one thing; listening to the alarm slowly rise in volume when we're standing right next to it is another horror entirely. The easy fix is to switch that feature off in the app.
Brompton Electric (£2595)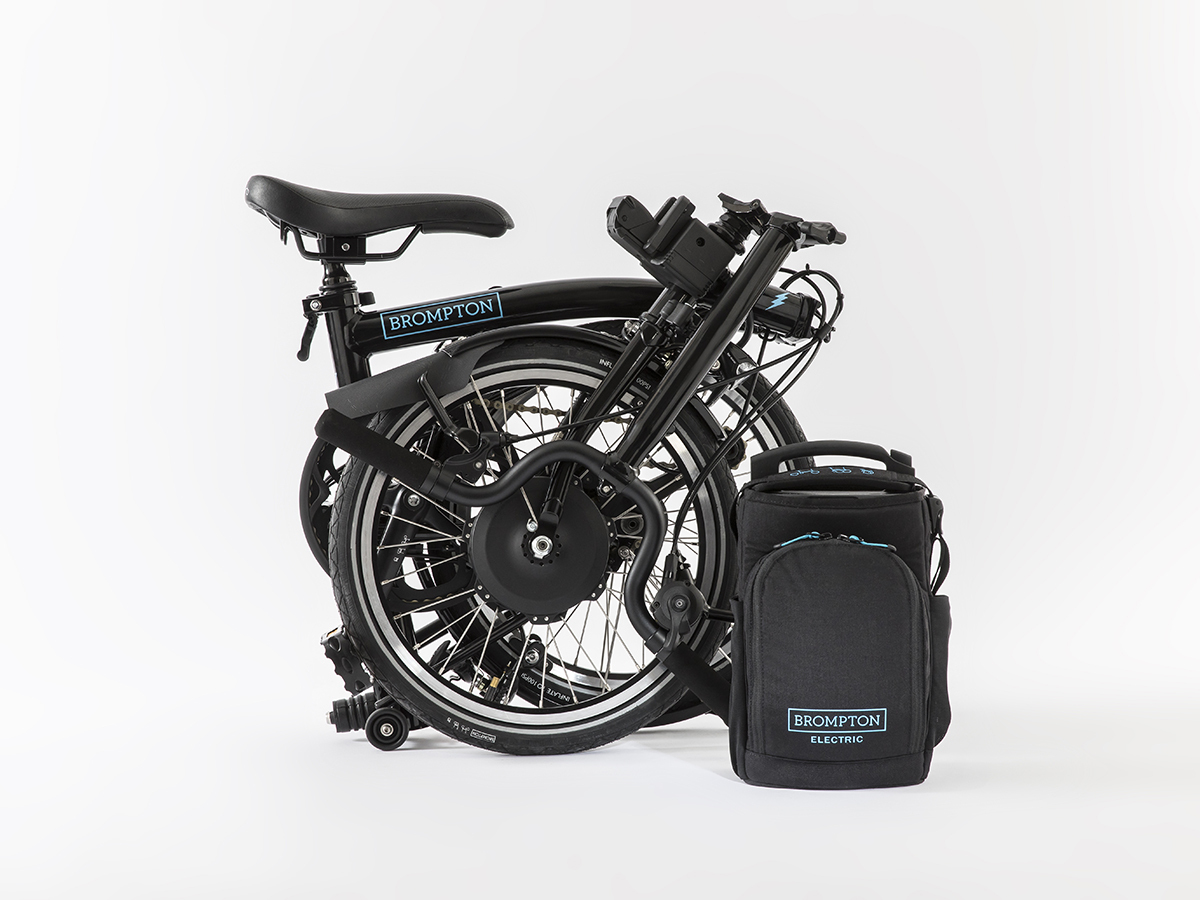 What's the story?
Generally seen congregating around the entrances of stations and occasionally spotted exiting a car boot, Bromptons are a quick, easy way to get around town and compact enough to bring into the office. So it seems like a battery-powered version is almost a no-brainer.
Is it any good?
This bike's a whole 7kg heavier than the unplugged version, but the battery-aided front wheel pulls you along at a steady speed and helps you to conquer even the steepest city streets with ease. Tuned by Formula E experts to deliver power smoothly up to 15mph, it also has a clever algorithm that detects the angle of the front wheel, so it won't zip you into the oncoming cycle-lane traffic.
Folding is as easy as with a regular Brompton – you just have to remove the battery pack first. This sits where your regular rider would normally keep his/her sandwiches and important documents. Unlike a lunchbox, though, this runs the lights and motor, and even has a USB port so you can top up your phone.
You'll get in the region of 40-50 miles off a full charge, and even if the battery dies mid-ride the two-speed gears mean it's still a fairly easy ride for the rest of your journey.