Best gaming chairs 2023: the most comfortable and stylish seats for gaming
For serious gaming sessions, comfortable glutes are just as important as flexible thumbs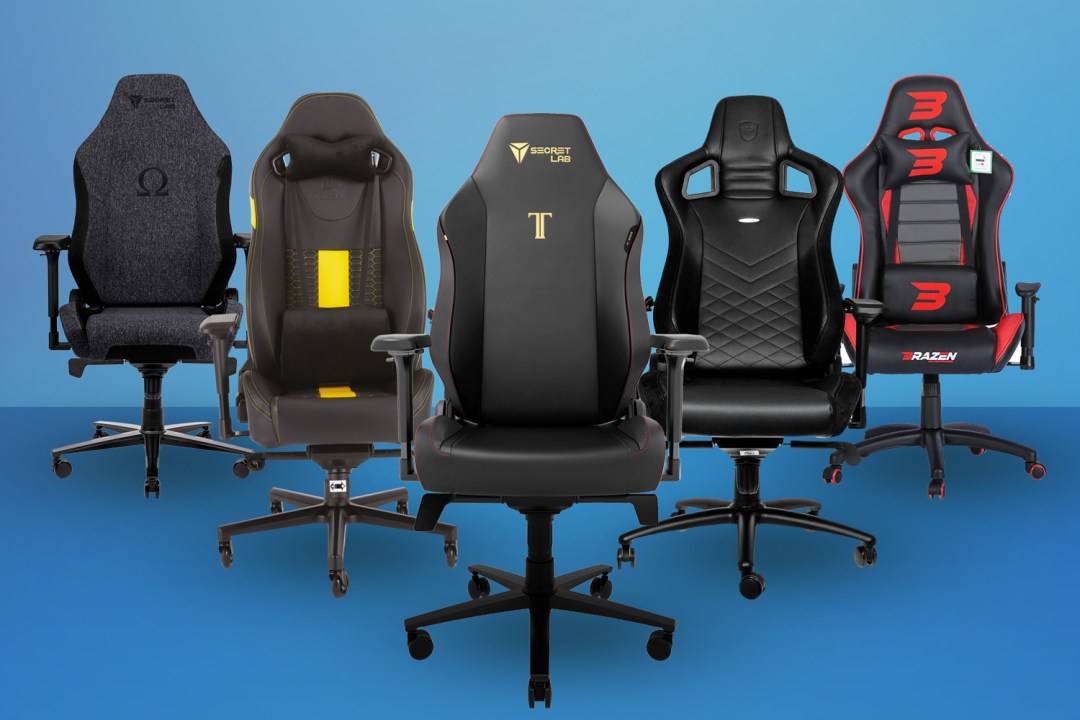 Whether you're a PC gaming die-hard, are all-in on consoles, or split your time between the two, you're probably spending a heck of a lot of time sat on your backside. So why not treat it to one of the best gaming chairs going? There's no shortage of fancy thrones that promise perfect posture, no matter your size, but not all of 'em are worth splashing the cash.
To weed out the ones that are, we've put the biggest names to the test below.
Secretlab Titan Evo 2022
Secretlab is a well-respected name in gaming chair technology, with this flagship product showcasing just how comfortable a piece of nerd-furniture can be. It's available in three upholstery options: Neo hybrid leatherette, SoftWeave fabric or the eye-wateringly expensive (like over £800) Napa leather.
Whichever one you choose, it feels incredibly comfy thanks to a built-in back support, 4D armrests and a comfortable base for your hard-gaming jacksy. The lumbar support can be adjusted up and down as well as outwards, so you're sure of the right fit for your spine. There's also an exceptional magnetic head cushion that can be attached at several heights.
An ideal alternative to awkward straps, the head cushion is the highlight of a well-designed chair. Elsewhere, a full-recline mode is ideal when that 8hr gaming session catches up with you but you're too frazzled to go to bed, while the materials used throughout are durable and robust. There's no memory foam but Secretlab uses cold-cure foam to ensure it's moderately firm and provides even weight distribution and pressure relief.
It's a pricey investment, but the Titan Evo 2022 does come with a five-year warranty so it's sure to last you a long time – no matter how much time you spend getting killed in it.
Stuff Says…
Pricey… but like sitting on a cloud and cocooned from the world
---
Vertagear SL5800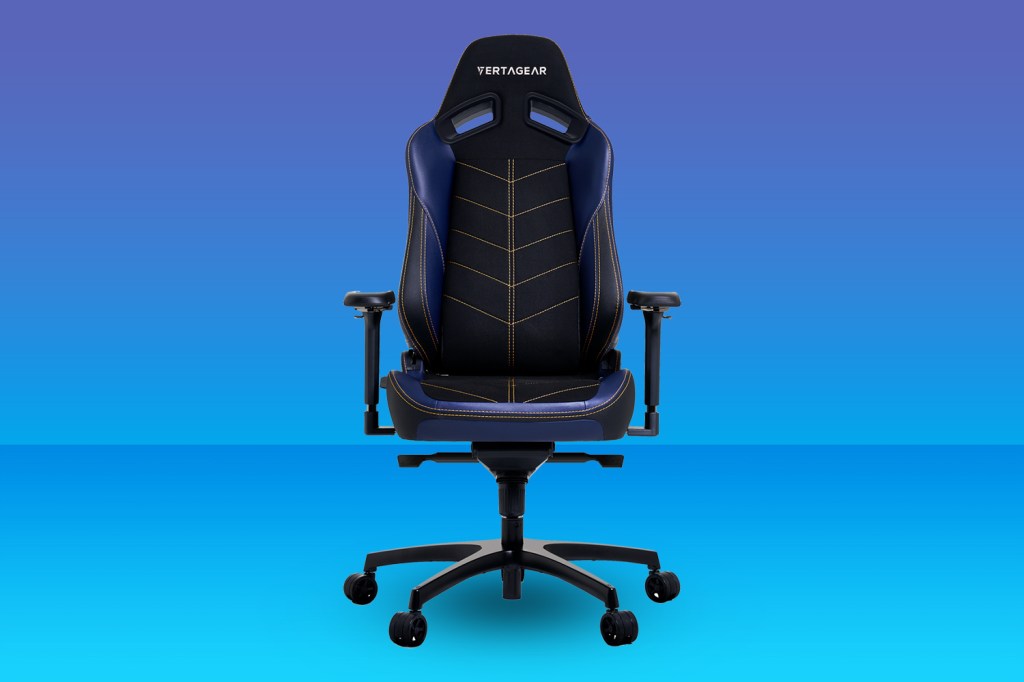 Few rivals can compete with Vertagear's premium gaming throne for customisation, thanks to not one but two optional LED lighting kits. One can add a Fast and Furious-style underglow to the wheels, while the other replaces the headrest cutouts with RGB illumination. You can even customise the logos with your own (for an added fee, of course).
It's not just a head-turner, though: the SL5800 also has your back in mind, with a fixed lumber support that adjusts to the shape of your back. If you're disciplined enough to stick to an upright seating position, it'll leave you feeling more refreshed after a play session.
Just keep in mind this isn't a one size fits all chair, and the lack of adjustment might be a negative. But for making an impression on your Twitch stream, nothing else comes close.
Stuff Says…
Pricey, but as feature-packed and customisable as gamer-friendly office chairs get.
---
BraZen Phantom Elite
A relatively inexpensive option, the BraZen Phantom Elite still offers plenty of options. Highly adjustable, it has adjustable armrests, nylon casters, neck and lumbar support cushions, and a mechanism for tilt and height tweaks.
It might not look as smart as some others, and the faux-leather isn't likely to be the most durable, but it still works well. While the company logo is a bit excessive, a choice of highlight colour options helps here and the quilted foam padding feels great.
Just plan ahead, as assembly is awkward compared to some rivals.
Stuff Says…
Lacking a little class but with plenty of comfort
---
Secretlab Omega 2020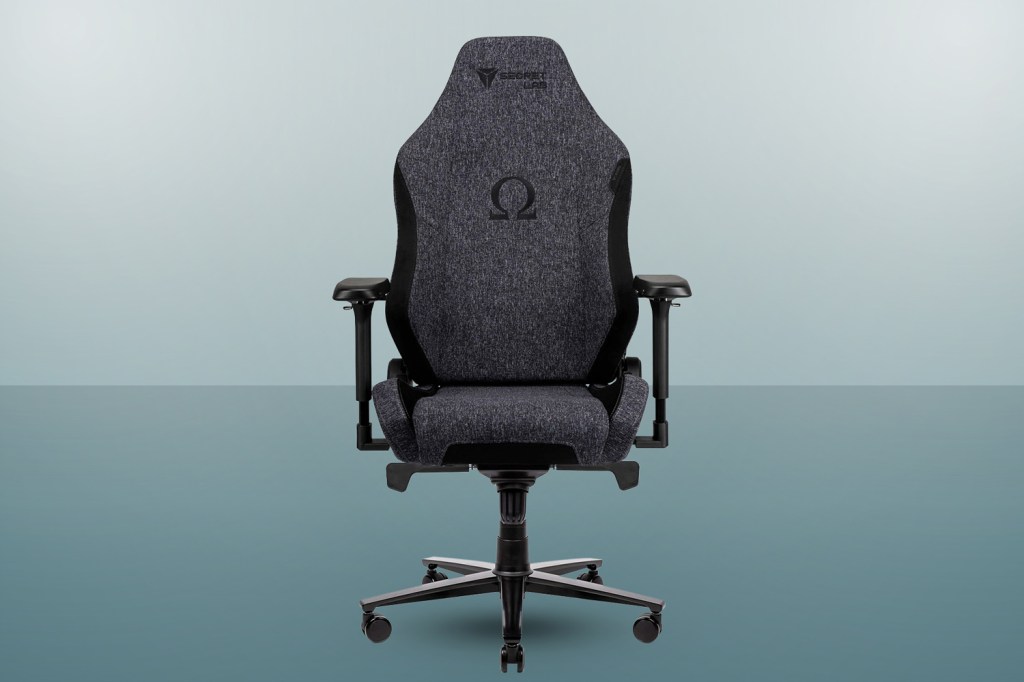 A more affordable option from Secretlab, the Omega offers many of the key features of the Titan Evo. That includes height settings, 4D armrests, and a series of recline and rockback options. It also uses cold-cured foam to provide support, but alongside that are memory-foam lumbar and head pillows. Newer models don't come with those additions so it's a nice bonus.
This is a genuinely comfortable experience, even if its adjustability isn't quite on a par with the Titan Evo. It's possible to upgrade to SoftWeave fabric or Napa leather too, for a price.
Stuff Says…
Not the newest option on test, but still very comfy
---
Corsair T2 Road Warrior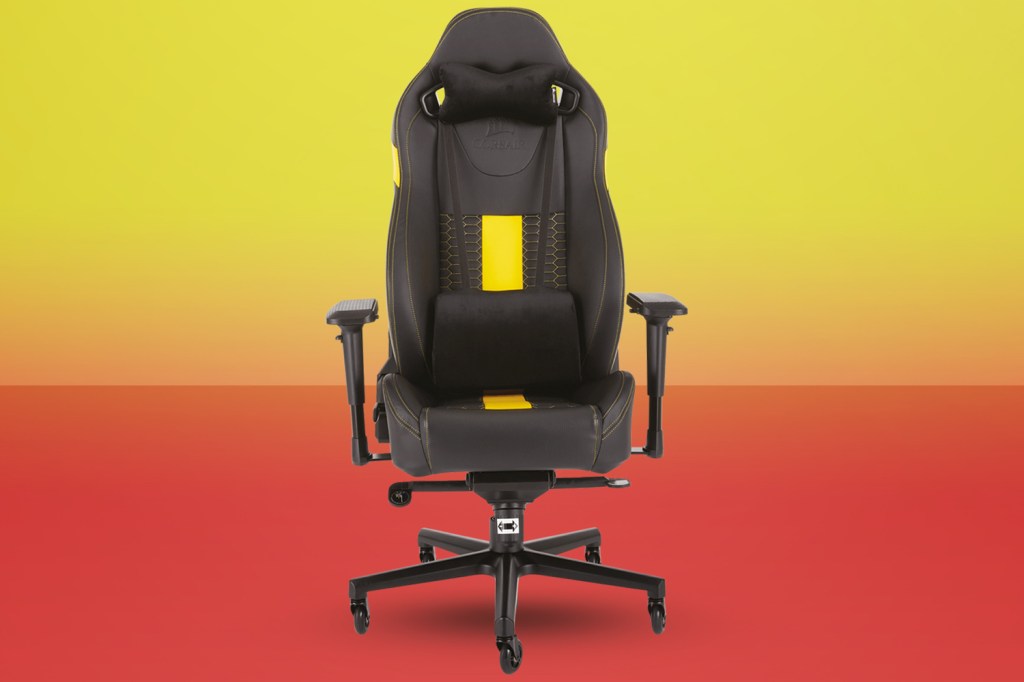 Designed with long sessions in mind, the Corsair T2 Road Warrior offers a wide seat and tall back ideally suited to those players who want plenty of room. Perforated cushioning means it stays cool for hours, while its textured armrests with 4D movement feel good. The lumbar support is protected by microfibres so it's nice and durable yet doesn't look all uncool and clinical.
There's a subtle gaming aesthetic that doesn't steal too much focus, while Rollerblade-style wheels ensure you can glide around in style too – but maybe not on a deep-pile carpet.
Stuff Says…
A stylish, reasonably versatile and robust chair
---
Noblechairs Epic Real Leather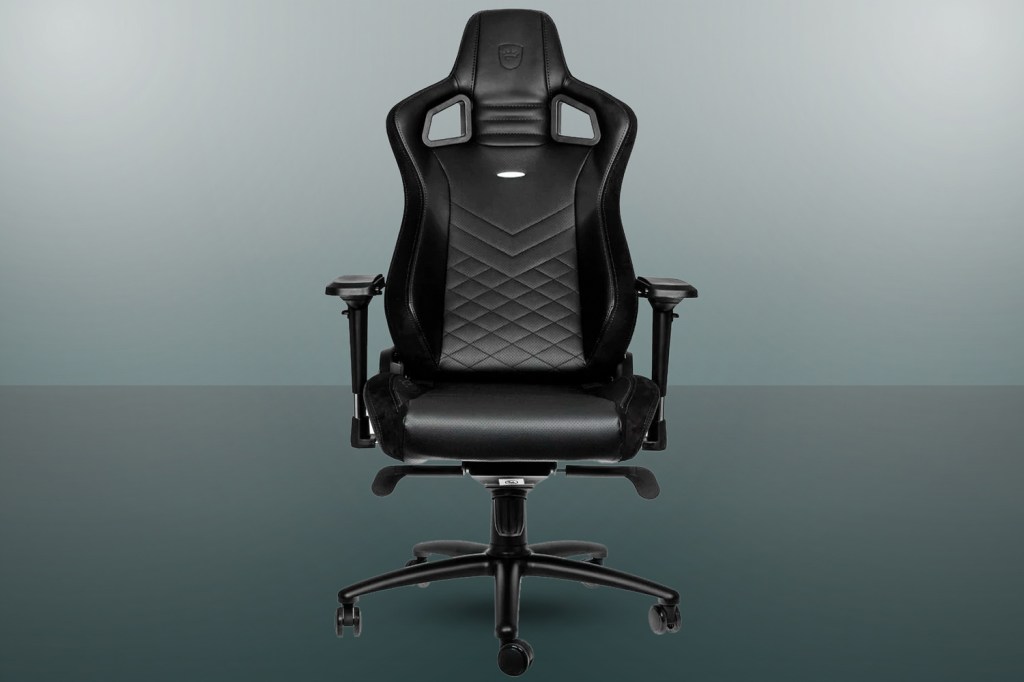 This gorgeously designed effort doubles up as a professional chair for the office, just in case you sometimes have to do actual work. It's made from leather with cold foam upholstery, giving you the ideal combo of classiness, durability and breathability.
It keeps its shape over extended periods of time while also spreading the load, so you'll always feel comfy and supported, while 4D armrests and tilt options plus an adjustable backrest and seat height all ensure the right fit for your body.
This is the ideal chair for those avoiding the typical gamer aesthetic.
Stuff Says…
A premium choice for more grown-up players