The best new albums on Spotify released in 2014
With more than 20 million tracks now available on Spotify, deciding what to listen to can be a nightmare. So let Stuff be your guide to the best new music released in 2014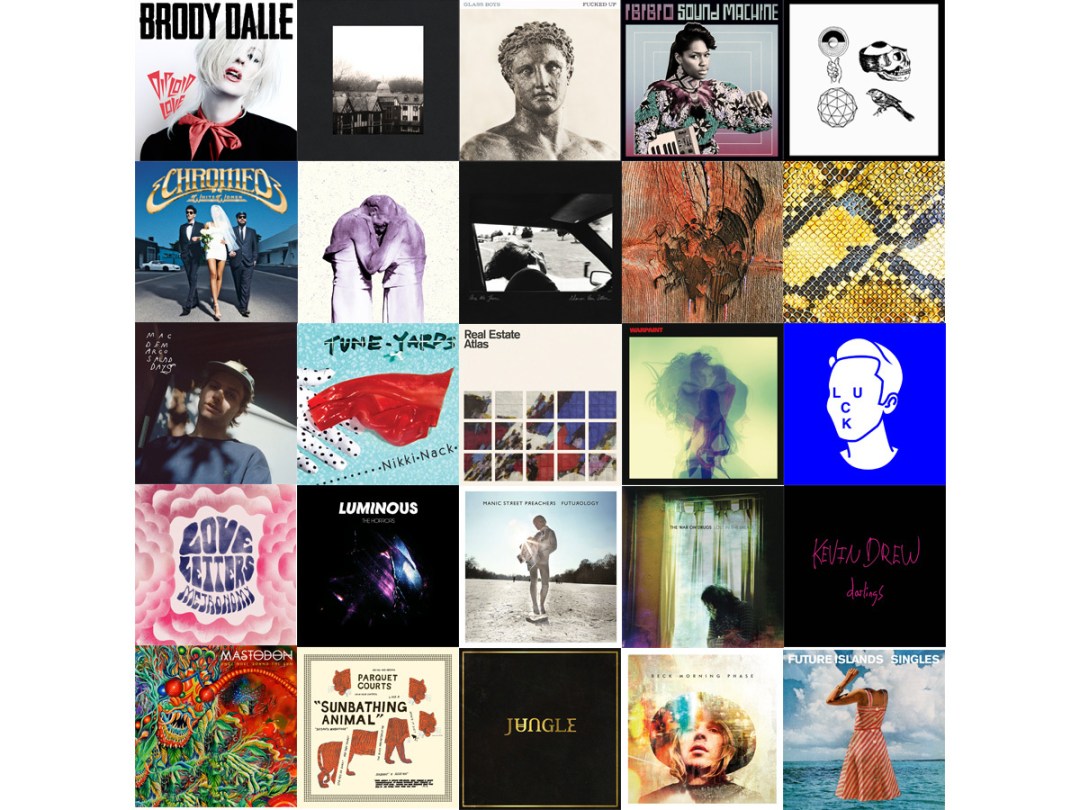 The tyranny of choice, eh? The modern Spotify catalogue is vast enough to strike terror into the indecisive music fan, with more than 20 million tracks now available and some 20,000 new ones added each day.
Unless you're one of these annoying people who actually keeps up with new music – seriously, how do you find the time? – it's always tempting to just settle back into your comfy musical armchair and stick on a Bruce Springsteen Greatest Hits, or an REM playlist, or the soothing tones of Satanic Blasphemies by Swedish death metallers Necrophobic.
But to do that would mean you'd miss out on some cracking good tunes. There have already been dozens of great albums released in 2014, and most of them have found their way on to Spotify. So here's our pick of the year's best so far. Happy listening.
Listen to the entire playlist here: Stuff's Best New Albums On Spotify 2014
1. The Horrors – Luminous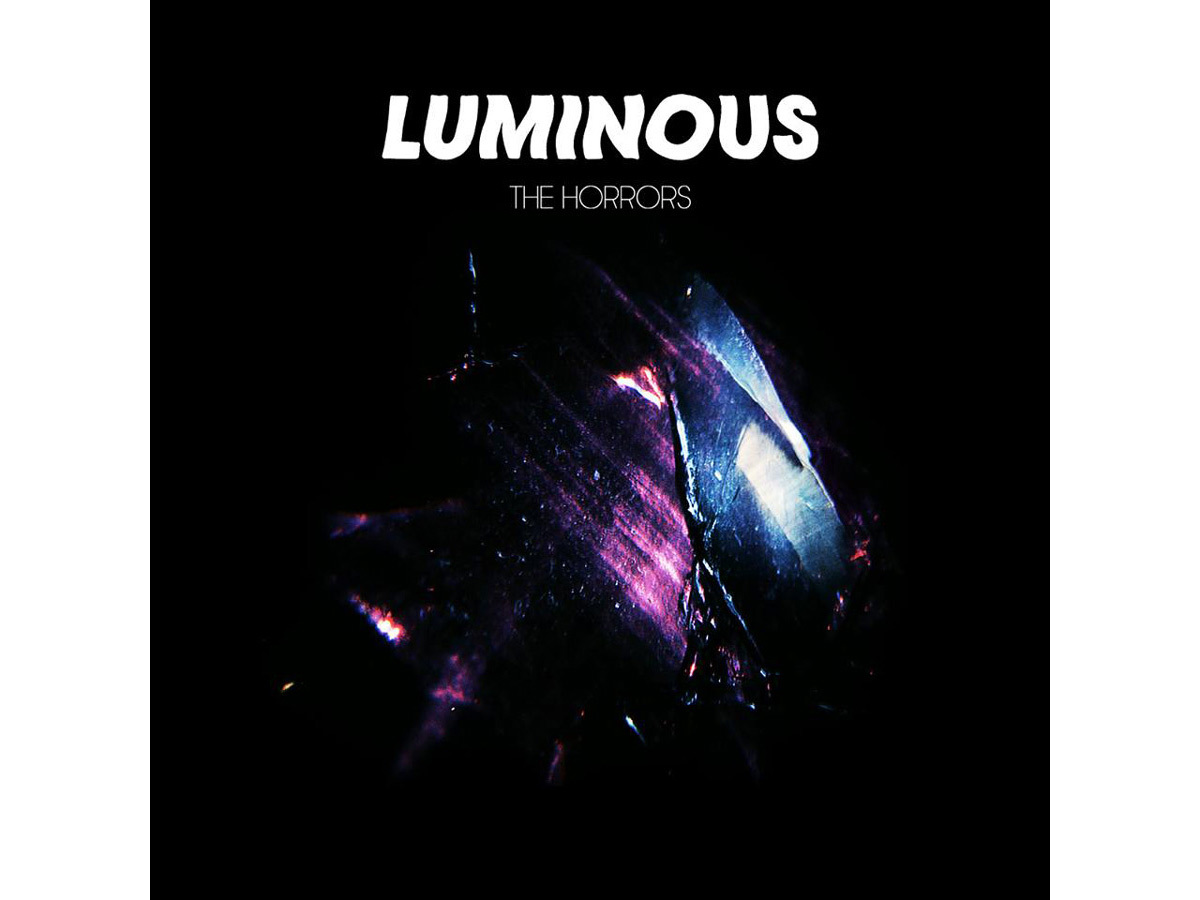 The Horrors' fourth album might as well be titled I ♥ Indie Dance 1991 such is its slavish devotion to the era. It's all shimmering synths, shuffling beats and shoegazey guitars, and while the band's previous two albums also mined the same seam, the influences are more obvious here.
That's no bad thing in our book, though, because the early '90s were an amazing time for British music. Luminous isn't quite as good as the best of its idols – it's certainly no Loveless – but it starts brilliantly with the hypnotic 'Chasing Shadows', ends strongly on the swoony 'Sleepwalk' and serves up plenty of highlights in-between.
2. Warpaint – Warpaint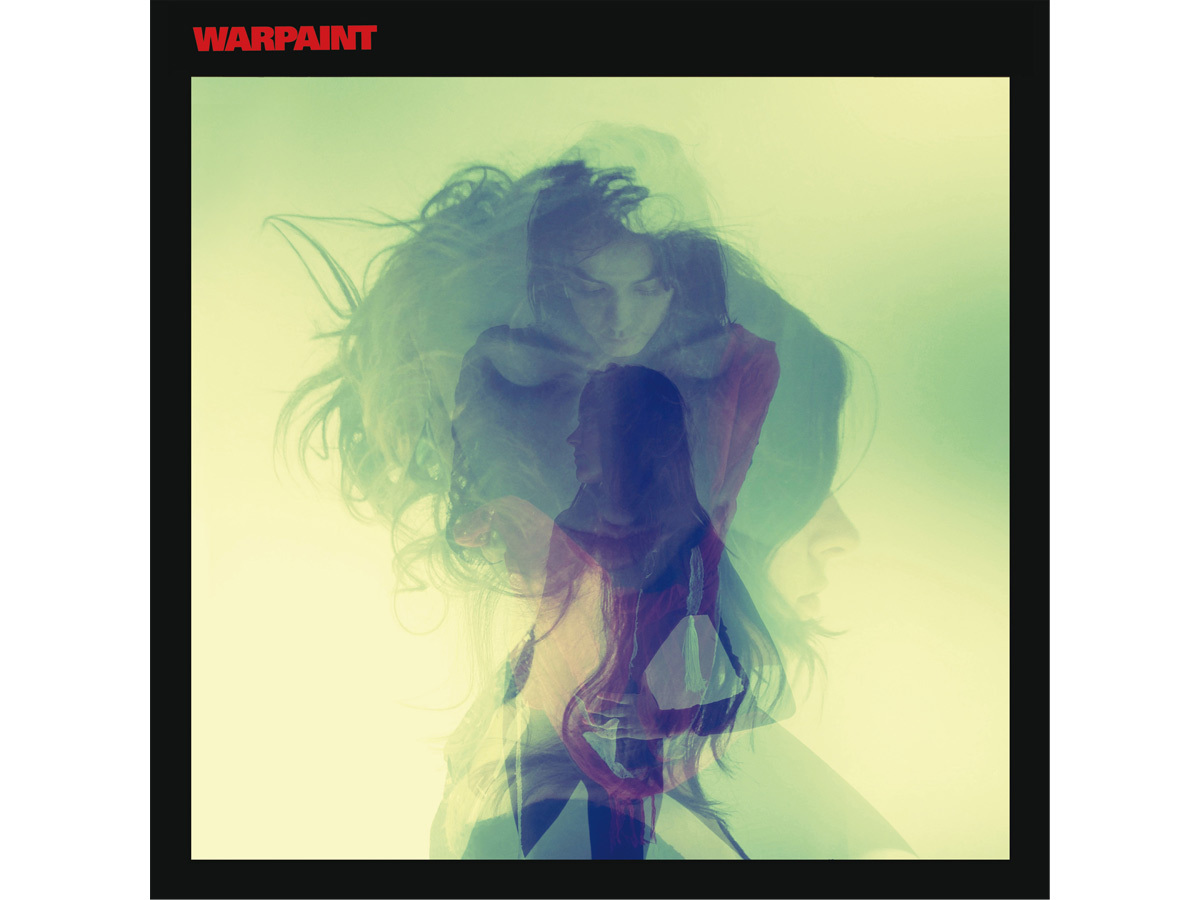 A song named 'Biggy' isn't the only nod Warpaint's self-titled second album gives to hip-hop – this is a record that's all about beats and bass lines. Guitars take a backset in favour of synths, but even those are there to texturise rather than drive these songs forward.
Sometimes you feel like it could've made more of a mark – 'CC' drifts by and 'Go In' sounds like one of Radiohead's more obscure B-sides – but even with hints of trip-hop (thankfully that doesn't include the smell of dreadlocks) Warpaint are doing more interesting things with indie rock than a thousand Kasabians.
3. Mac Demarco – Salad Days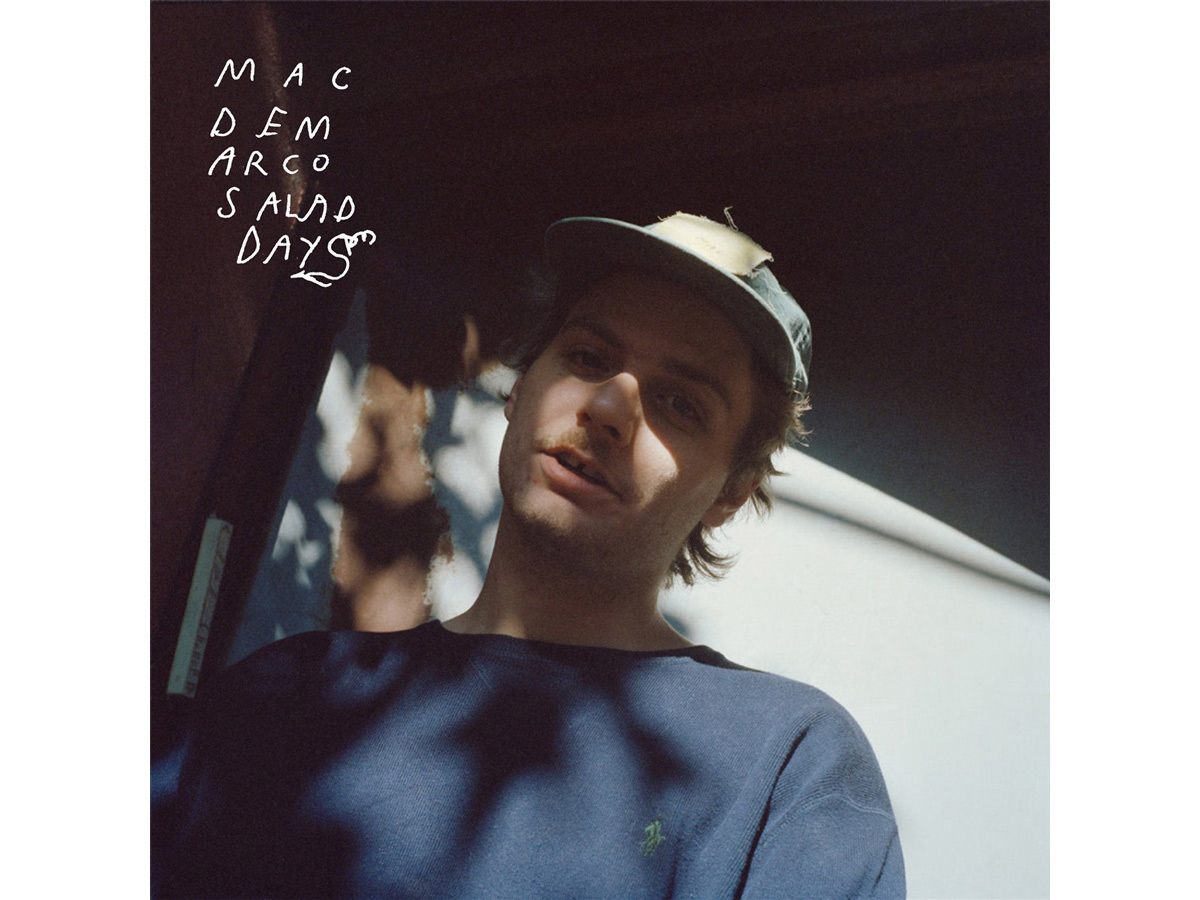 You could say that 23-year-old Canadian Mac Demarco's public persona is that of a gap-toothed jackass – on the surface, he's a schlubby slacker liable to disrobe on stage or embark on a long-winded rant about The Simpsons. But there's nothing lazy or coarse about his music: these home-recorded pop songs (on which Demarco plays all the instruments) reveal an understanding of life and love as much as they do a talent for melody.
Salad Days is his third and most musically diverse album, and its languid pace make it the perfect accompaniment to those lazy, hungover Sundays.
4. Beck – Morning Phase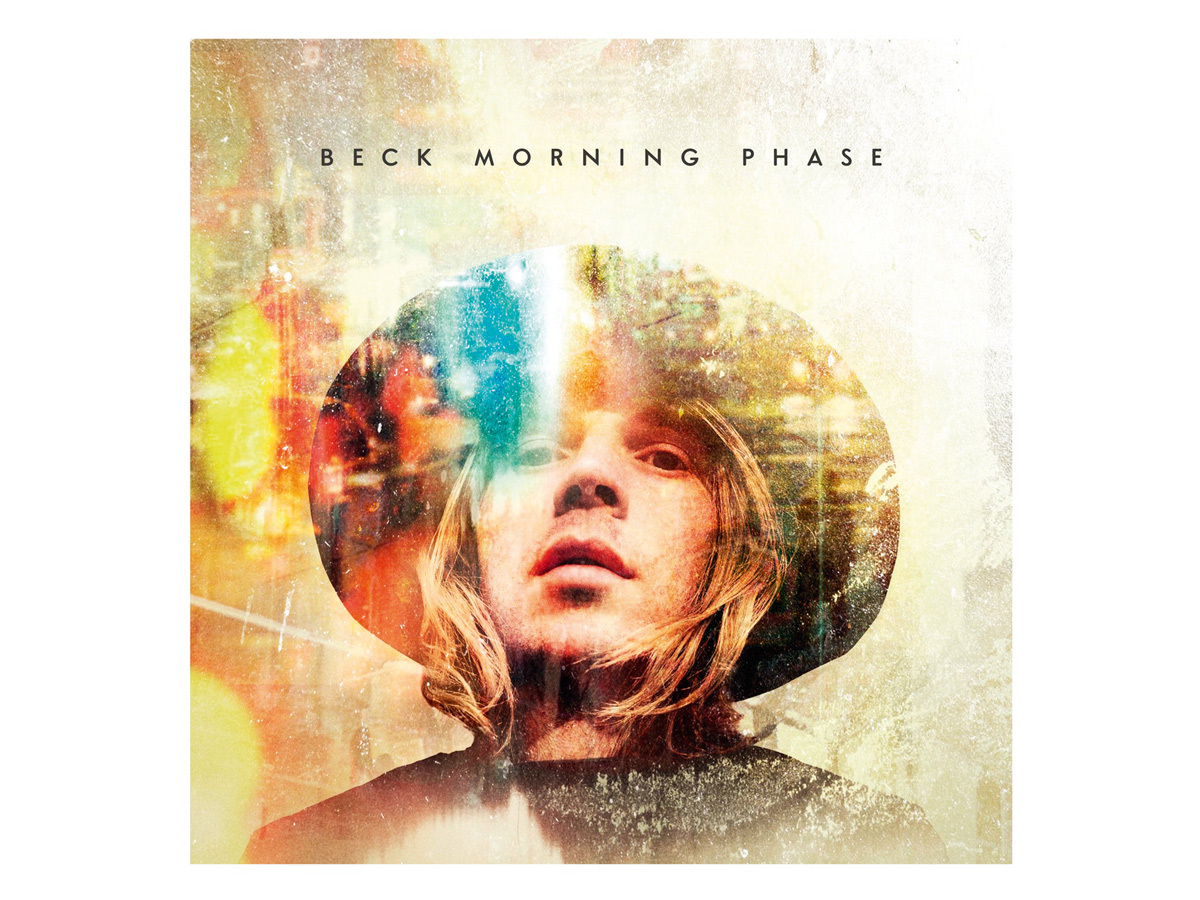 It's difficult to know quite what you're going to get with a new Beck album. Sometimes you might not even get a proper album at all (2012's Song Reader was released as sheet music) but Morning Phase is as conventional as he's been since Sea Change. And that's no bad thing.
What it lacks in invention it more than makes up for with lush orchestration ('Wave', 'Phase'), catchy alt-country ('Say Goodbye', 'Blue Moon', 'Blackbird Chain') and good old-fashioned melancholia (er, all of it). Morning Phase might be a record full of sadness, but that doesn't mean there's not plenty to love about it.
5. Chromeo – White Women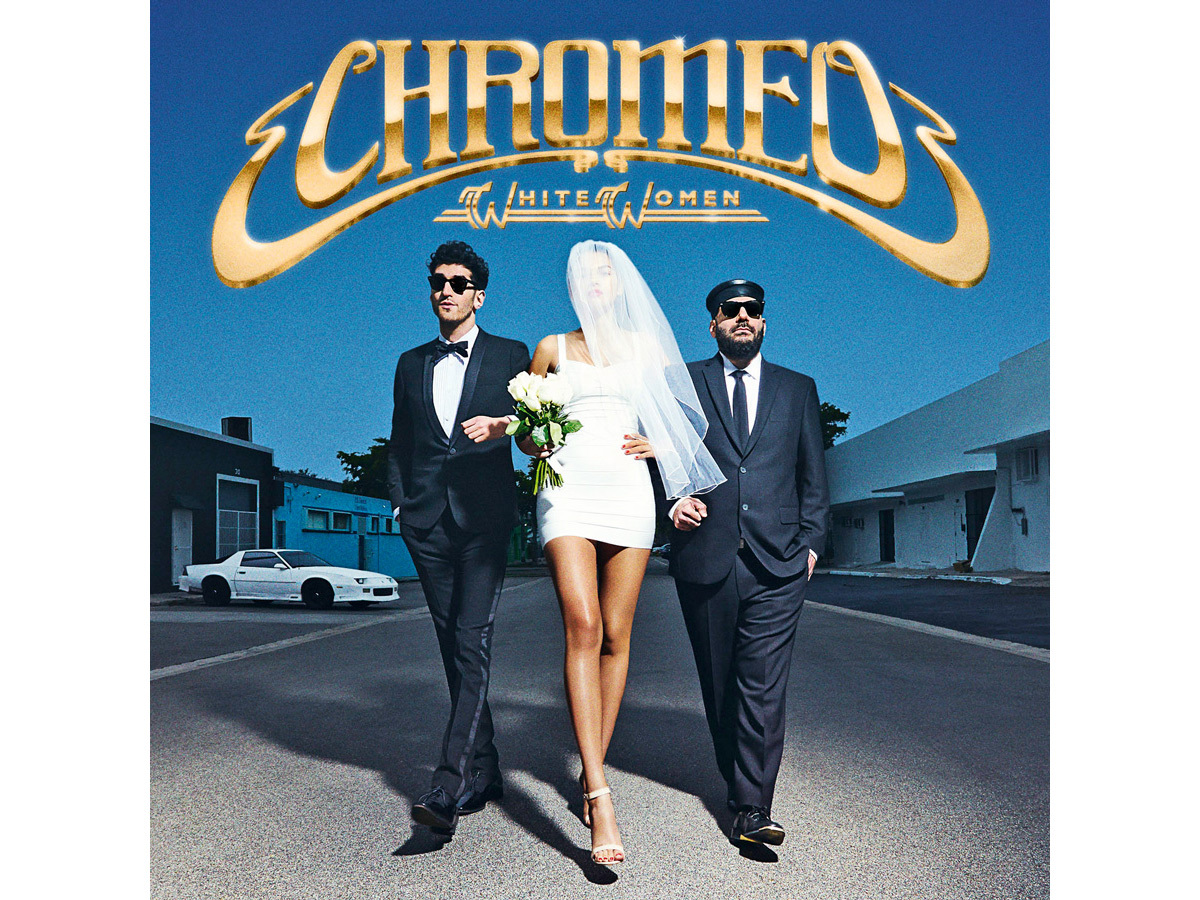 Canada's favourite electro-funk duo return with an onslaught of foot-tapping melodies, naughty lyrics and effortlessly cool style. And they've not forgotten the vocoder.
Stand-out track 'Fall Back 2U' drags disco into the modern day, and while the lyrics to 'Over Your Shoulder' verge on the obscene, they never detract from the rhythms. Their best work yet.
READ MORE: The 25 best games for iPhone and iPad
6. Metronomy – Love Letters
Metronomy's first three albums have been miniature masterpieces of quirky electronica, but on Love Letters mainman Joseph Mount has gone for a wholly eclectic approach. So instead you get campfire acoustica, low-fi dubstep, glitchy electro and Crocodile Rock-style glam stompers – and that's just in the first four tracks.
That approach could grate, but thankfully Mount's mastery of melody is such that each new style merely gives him a new way to pleasure your ears. The whole thing ends up sounding like an entertaining trip through one man's diverse record collection – kind of like those All Back To Mine compilations, but one recorded by a single artist.
Not every track works, but there are way more highlights than lowlights and it's worth checking out solely for the first two lines of 'The Most Immaculate Haircut', which intentionally or not may be among the funniest ever written.
7. Tom Vek – Luck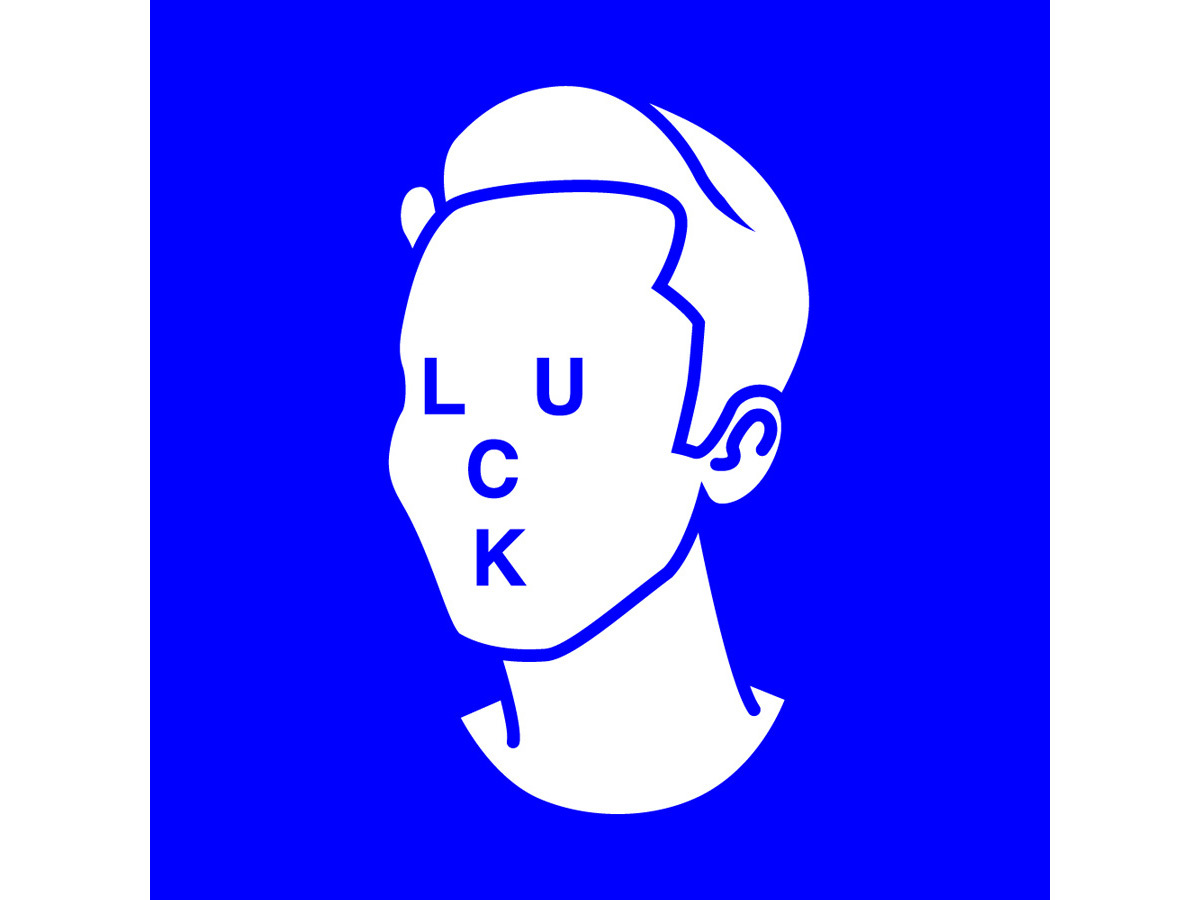 Tom Vek's 2005 debut We Have Sound was a refreshing blast of originality in a time saturated by post-punk poseurs. It was also an exciting, largely homemade example of what Vek calls "garage rock for the Pro Tools generation". Though lacking its lo-fi urgency, Luck pulls off the same trick of melding varied styles into a cohesive, rhythm-led whole.
There's electro-rock ('Sherman', 'Animals In The Jungle') and '80s synthpop ('Ton Of Bricks'), before Vek removes the black-rimmed glasses and goes all Joseph Arthur ('The Girl You Wouldn't Leave For Any Other Girl'). Not a huge departure, then, but further proof that Vek can still sound compellingly unique.
8. Mastodon – Once More 'Round The Sun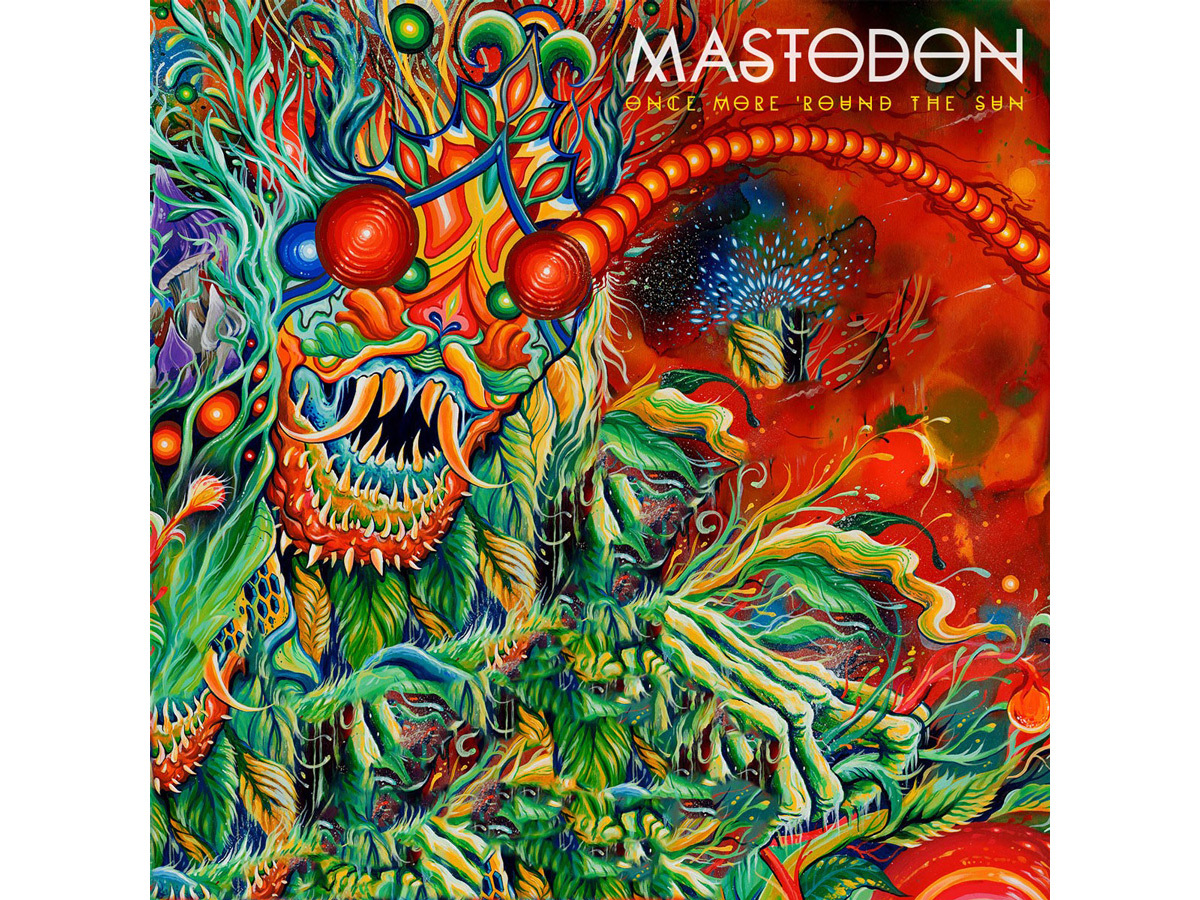 The most jagged shards of Mastodon's sound may have thawed and broken away since 2009's Crack The Skye but they can still bludgeon like the early days of Remission when they want to.
'Chimes At Midnight' sounds like it was buried under the studio where they recorded their debut, only now stirring to lay waste to the earth, while 'Aunt Lisa' peaks with a chanted, foul-mouthed witches' chorus from fellow Atlanta residents The Coathangers.
Older fans might skip the gentler rides offered by tracks such as 'Asleep In The Deep', but if you're partial to a slice or two of riff cake there really are no better bakers in the business.
9. Real Estate – Atlas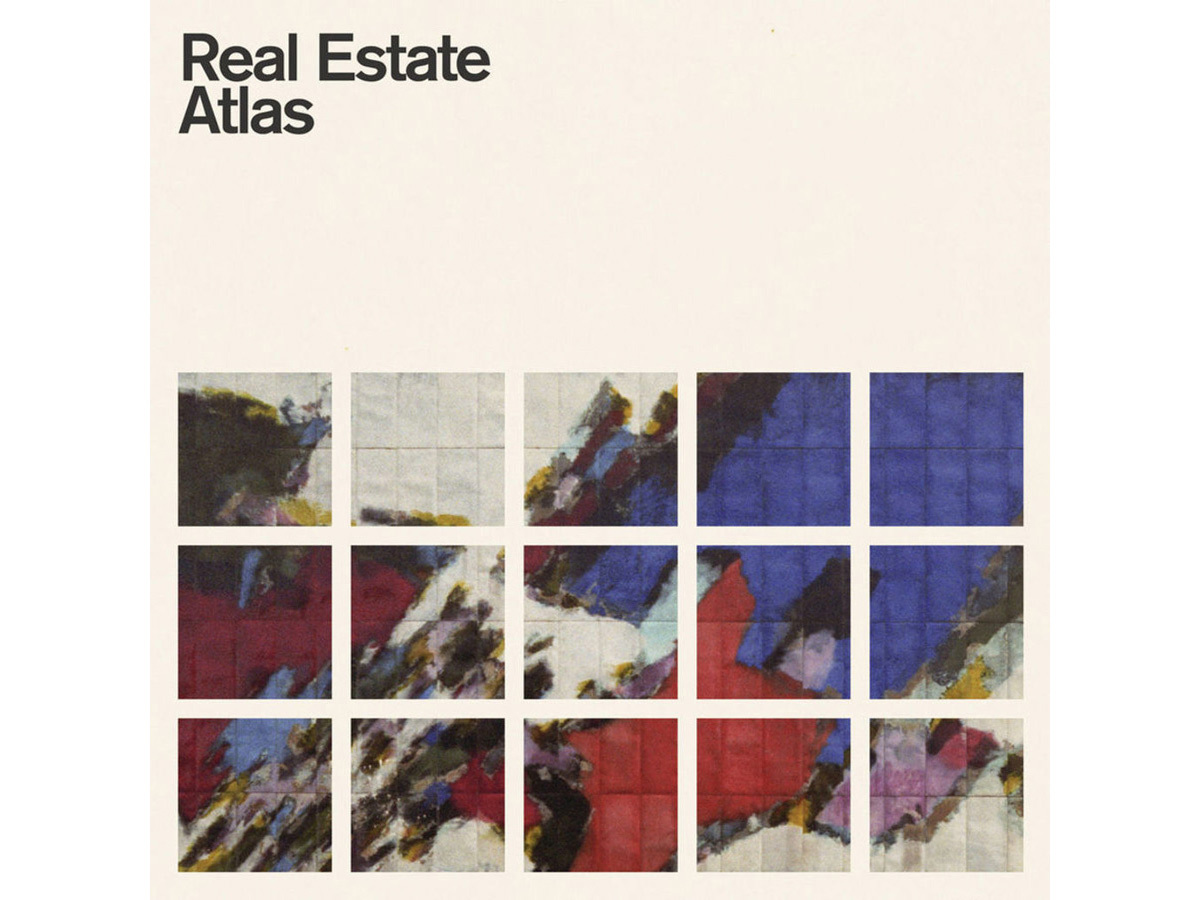 New Jersey's Real Estate have tumbled comfortably into their role as the primary purveyors of sweet, summery suburban indie rock: all jangly guitar riffs, soft vocals and lyrics that speak of lawn sprinklers, sun-dappled streets, bicycles, humid nights and cookouts.
Atlas is their third full-length album and the down-home lo-fi of their first recordings is long gone, replaced by polished arrangements that befit a band of their growing confidence and skill. Makes you want to throw some franks on the BBQ, fill the paddling pool, crack open a Bud and drift away.
10. Woods – With Light And With Love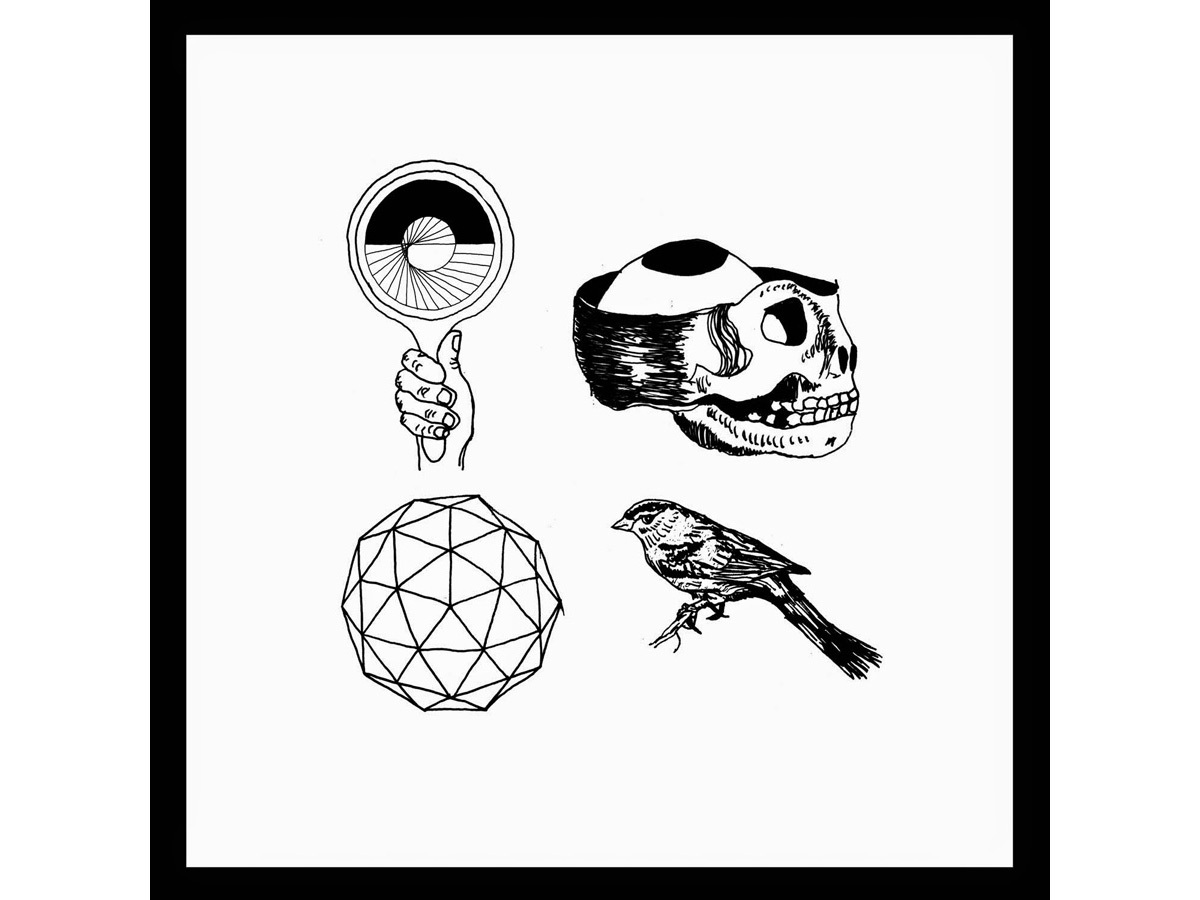 Brooklyn's Woods have been quietly and prodigiously making rustic, rootsy indie-rock for years, but With Light And With Love is their boldest LP to date (it's also their sixth). From the psychedelic twangy guitar wig-out of the nine-minute title track to the Shins-esque stomp of 'Moving To The Left' to the old-school folkie finisher 'Feather Man', this is a Woods album all the way, but a bigger, better Woods than we've seen thus far.
READ MORE: The 25 best things to watch on Amazon Instant Prime
11. Jungle – Jungle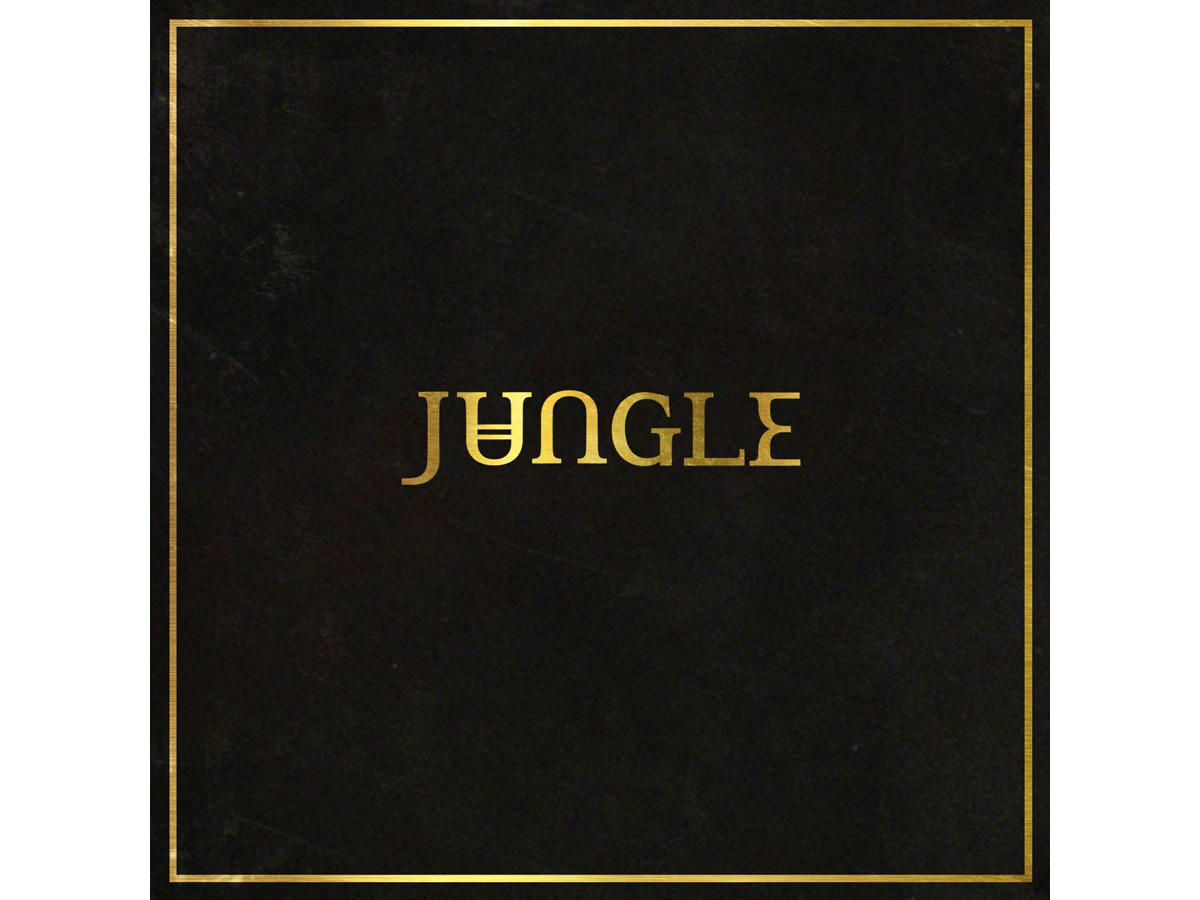 Everyone loves a mystery, and the shadowy figures behind seven-piece London band Jungle make them all the more enticing. Known only as 'J' and 'T', the founding duo have, despite giving zero publicity, scored thousands of views of their break-dancing videos and had festival crowds flock to their euphoric synth-and-jangling-coke-bottles sets. It's their unique sound – an intriguing blend of disco, '70s funk and soul, but with a modern, stripped-back edge – that bring them in. The stunning falsetto harmonies on tracks such as 'Busy Earnin" and 'The Heat' will carry on in your head long after they've finished.
12. Kevin Drew – Darlings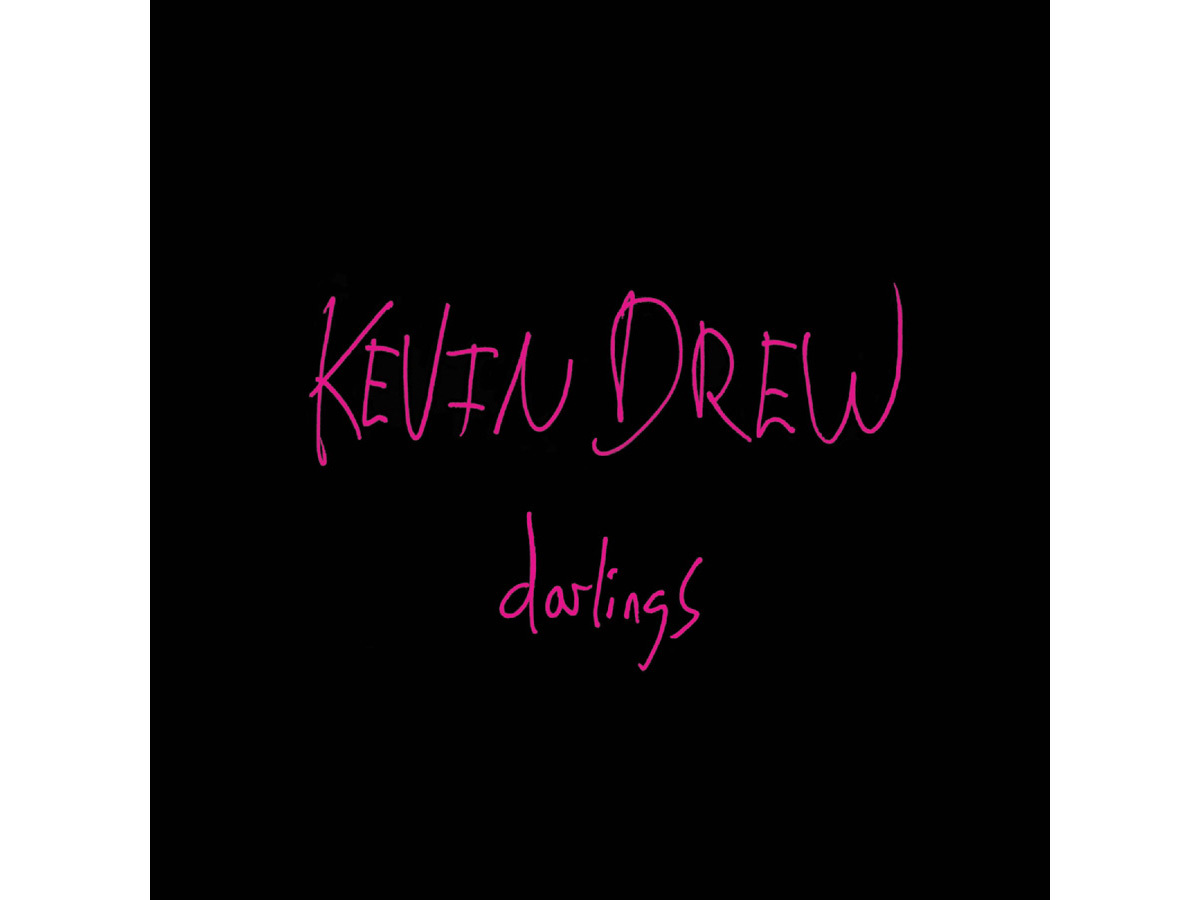 Despite being the principal vocalist and major creative force behind Canadian chamber-pop supergroup Broken Social Scene, Kevin Drew has never enjoyed the level of mainstream recognition of other members such as Feist or Emily Haines. And yet with BSS on hiatus, he's delivered a solo album that's as weird and wonderful as anything in the band's discography, albeit a little slower in tempo and lighter on ambition.
With three of the first four songs called 'Body Butter', 'Good Sex' and 'Mexican Aftershow Party', Darlings starts as it means to go on: winkingly dirty and unblinkingly odd.
.
13. Future Islands – Singles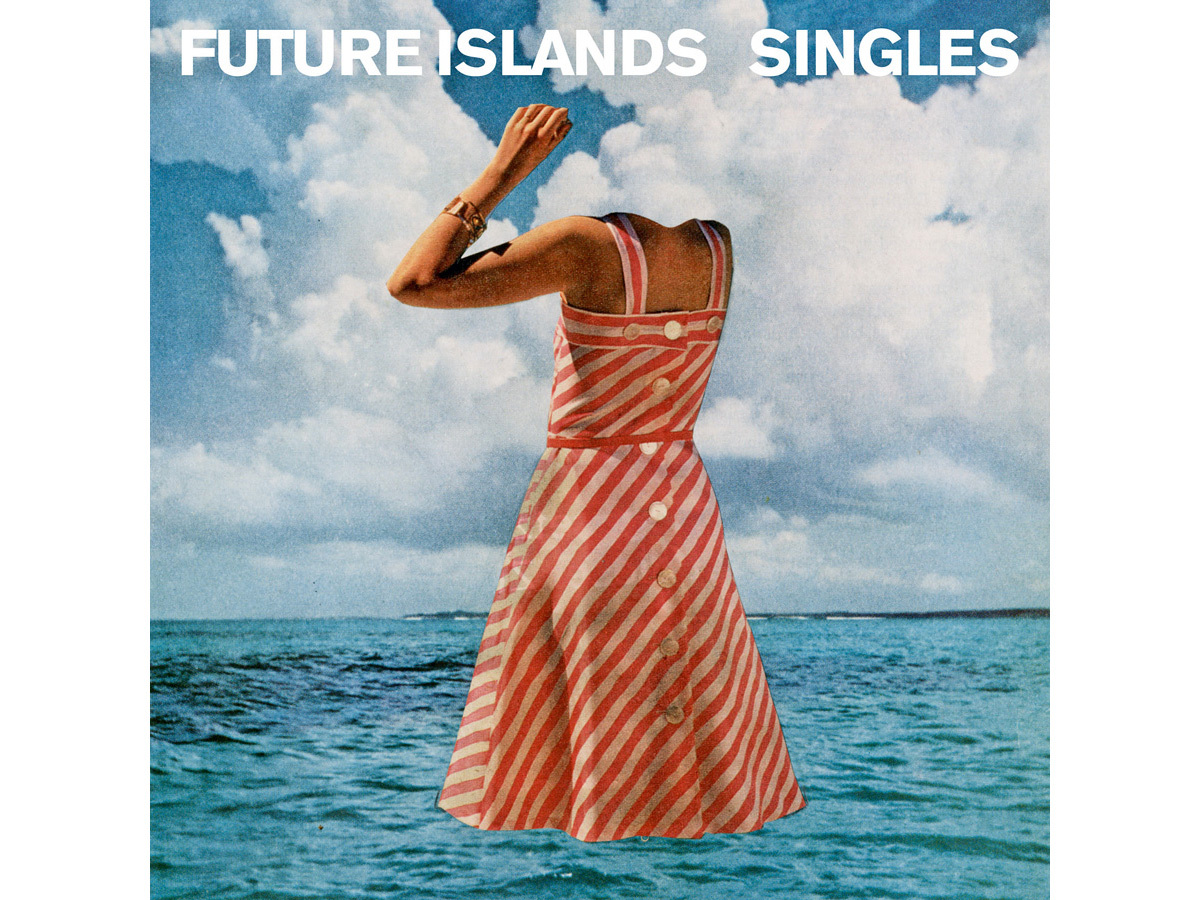 Future Islands' slot on David Letterman affected the veteran host so deeply that he retired. It didn't bother us quite so dramatically, but we were mildly horrified at the disjoint between frontman Samuel Herring's bewitchingly odd vocals and his drunk-dad-at-the-disco dancing. Nonetheless, Singles is lovely, if a tad too slick at times. Just be careful to listen to it with your ears, not your eyes.
14. Brody Dalle – Diploid Love
Hey, you remember when Brody Dalle was in The Distillers and had a mohican? Yes? Then you'll probably like this. No? Well, it's a mix of fuzzy, angryish songs and a couple of slower, more electro-tinged tracks. Dalle sounds better the angrier she is, but even when she calms down a little the underlining bassy grooves mean there's something for everybody.
15. The Antlers – Familiars
If you like your dreampop to lean towards 3am heartache, dunk your head in this nocturnal album. Mellow and claustrophobic, it sees Peter Silberman's yearning falsetto glossed with lush production. Fans of the Hospice album might find it too one-paced, but it's a fine soulful nightcap.
READ MORE: Kill your productivity – 30 great games you can play for free in your browser
16. The Amazing Snakeheads – Amphetamine Ballads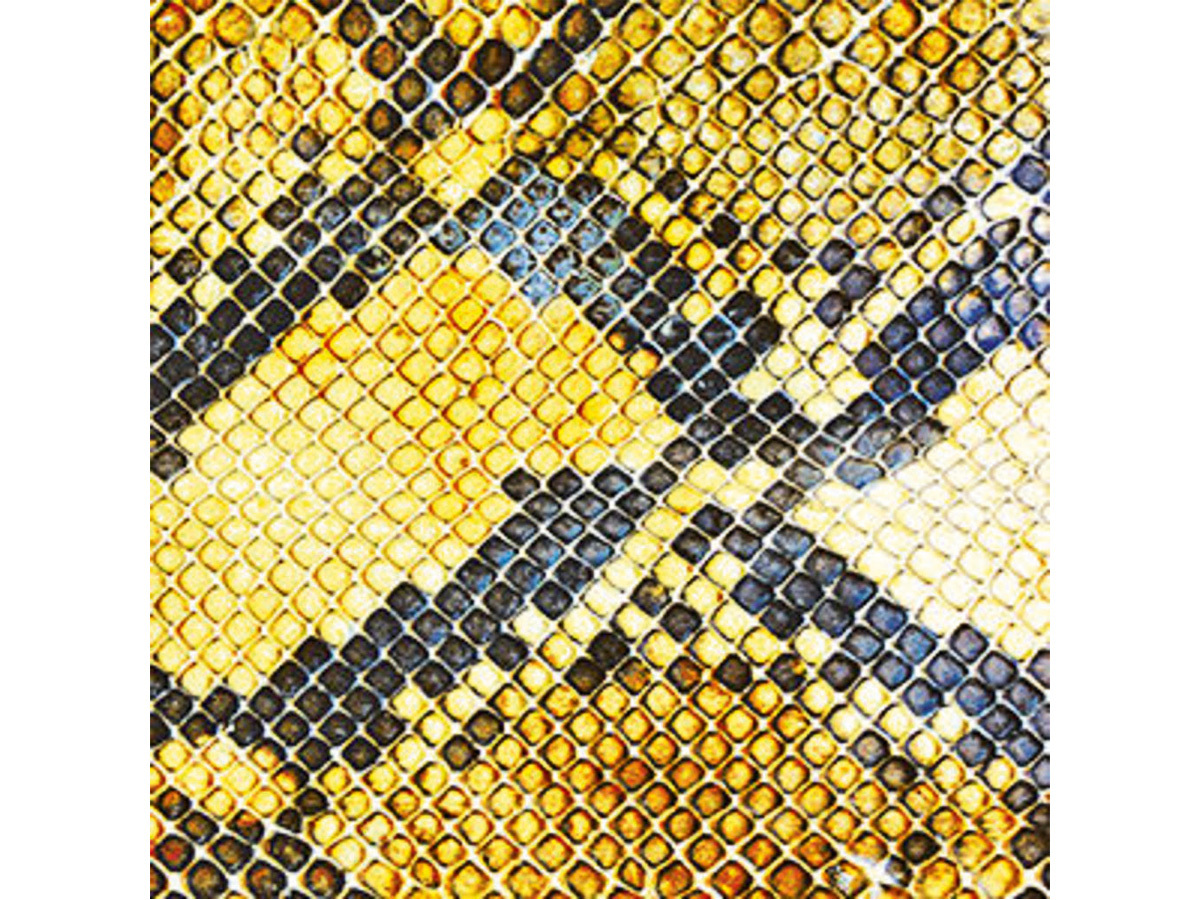 Some albums have the power to remove you from your surroundings and plunge you into a new world. Amphetamine Ballads, the debut album by Glaswegian trio The Amazing Snakeheads, is one such album.
Wherever you listen to it – bus, office, kitchen on a sunny day – it'll transport you to a dingy bar in the worst part of town, a bar made for knocking back something strong and making a play for the wrong kind of person.
It's musically sparse yet emotionally rich, pulsing with barely restrained fury that channels everything from The Clash in rockabilly mode to Joy Division at their most aggressive and The Birthday Party. Yes, that good.
17. Parquet Courts – Sunbathing Animal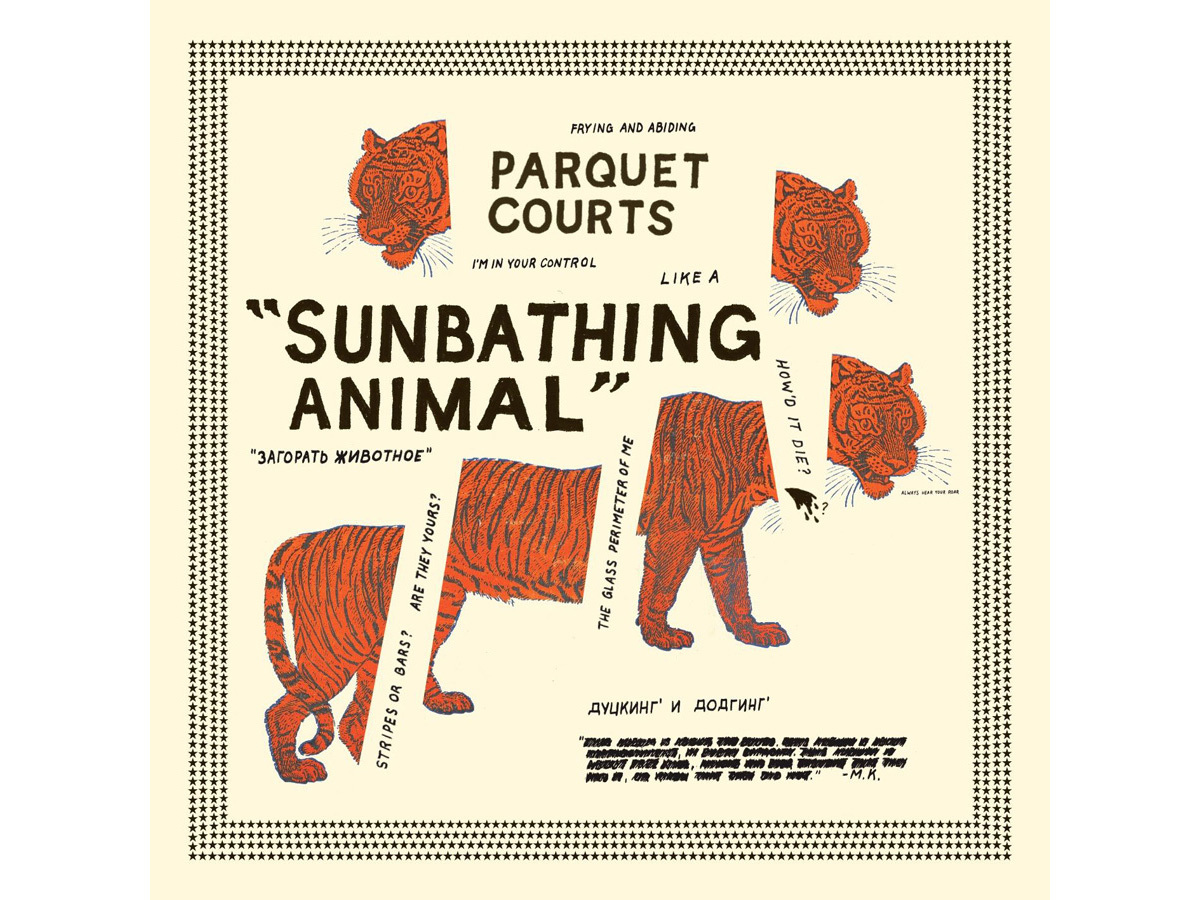 The scruffy spectre of lo-fi indie rock legends Pavement looms large over Parquet Courts' music: there's something recognisable, at once slovenly and winningly melodic, at work in the Brooklyn-via-Texas band's third full-length album.
But it also exhibits more scope and variety than their previous efforts, and the studied listener will also pick up echoes of Talking Heads and American college town punk bands of the '80s and '90s.
At 13 tracks and 45-plus minutes, Sunbathing Animal is a fairly lengthy album, but after a single listen you'll have plenty of its ragged riffs and hungover hooks implanted in your brain.
18. Avey Tare's Slasher Flicks – Enter The Slasher House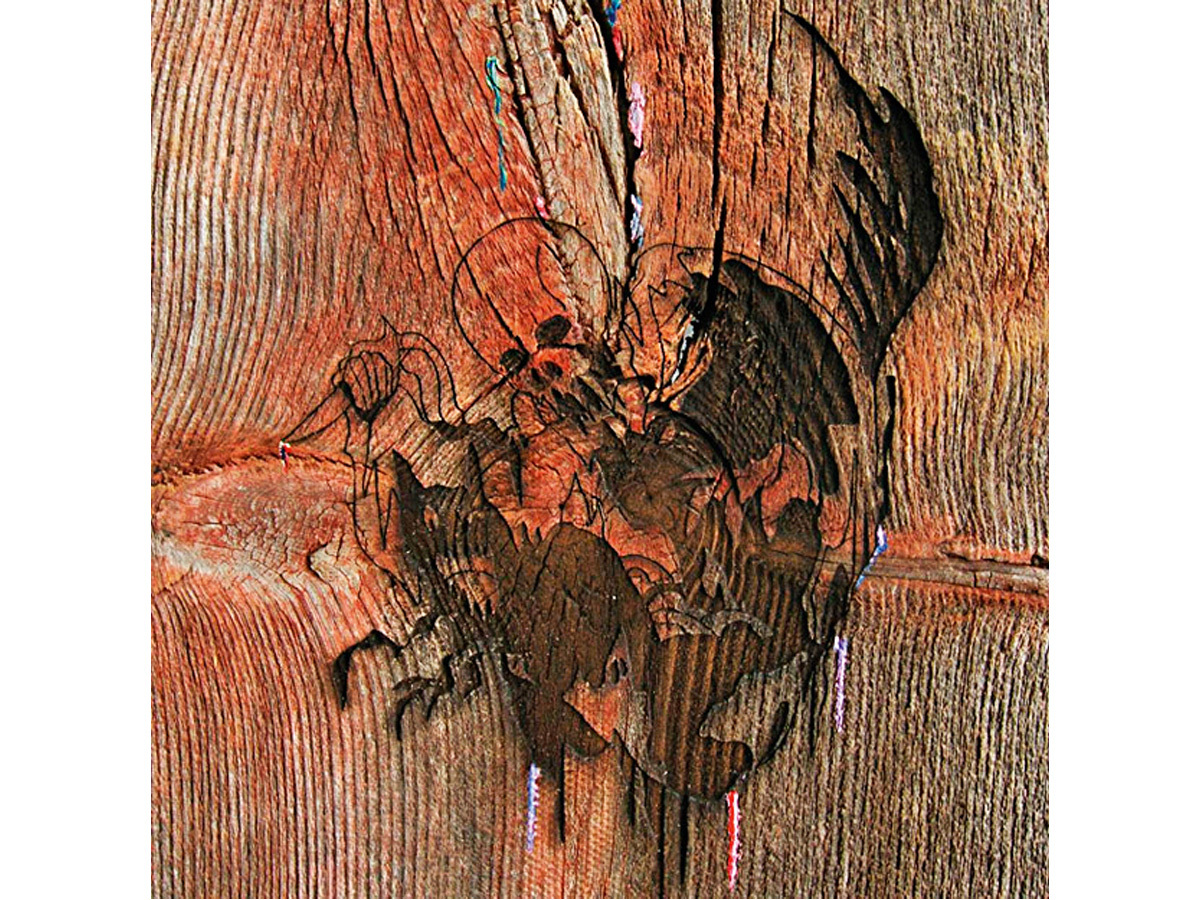 As one third of Animal Collective, Avey Tare is used to straddling the line between experimental pop and pretentious tosh, but this side-project happily majors in the former. It's summery, catchy and, on the single 'Little Fang', stuffed with melodies from heaven.
19. Cloud Nothings – Here And Nowhere Else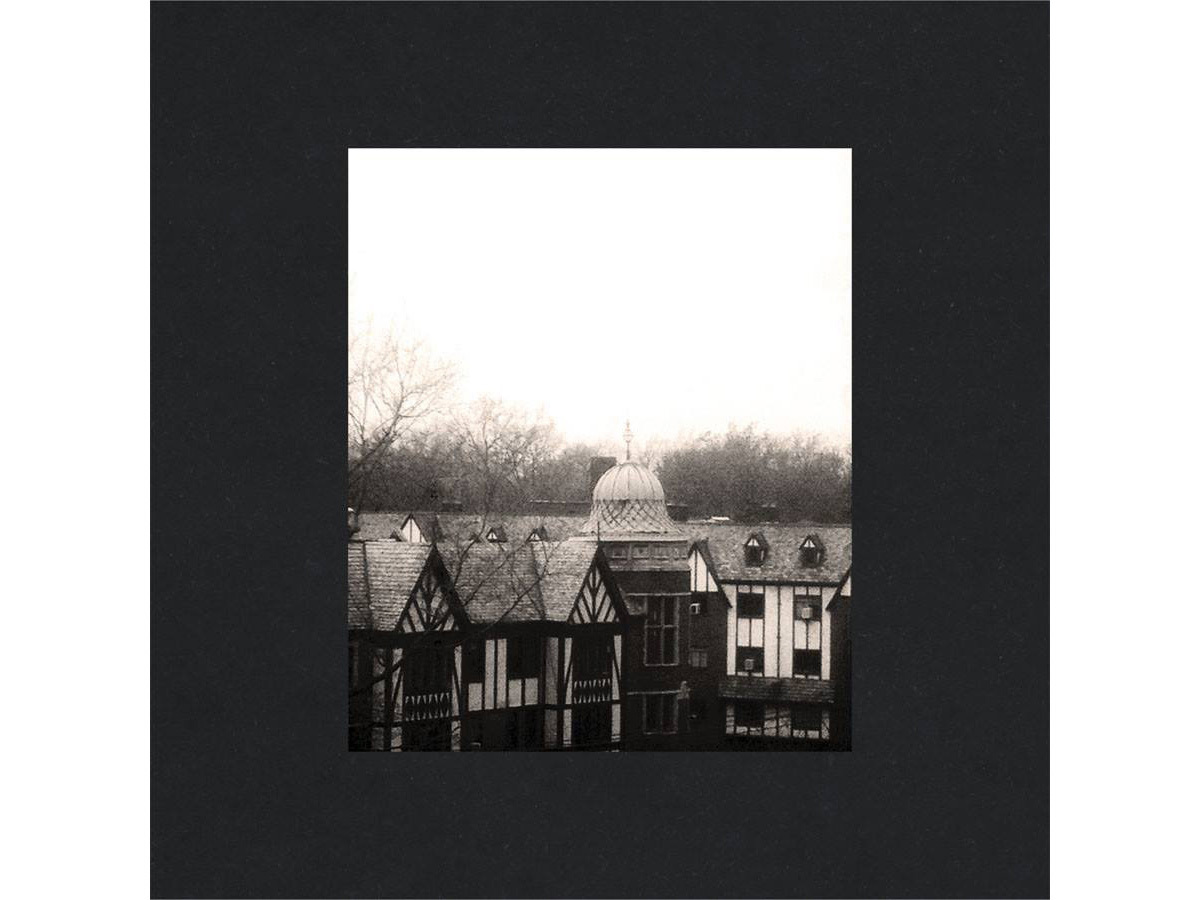 Cloud Nothings' frontman, founder and songwriter Dylan Baldi, might be a mere 22 years old, but Here And Nowhere Else is his fourth album. It's also his best, and the group that started life as a one-man bedroom band is now making some of the finest pop-punk around.
Short and brutal but infectious, it's something you can mosh to – and probably listen to around your parents too.
20. F**ked Up – Glass Boys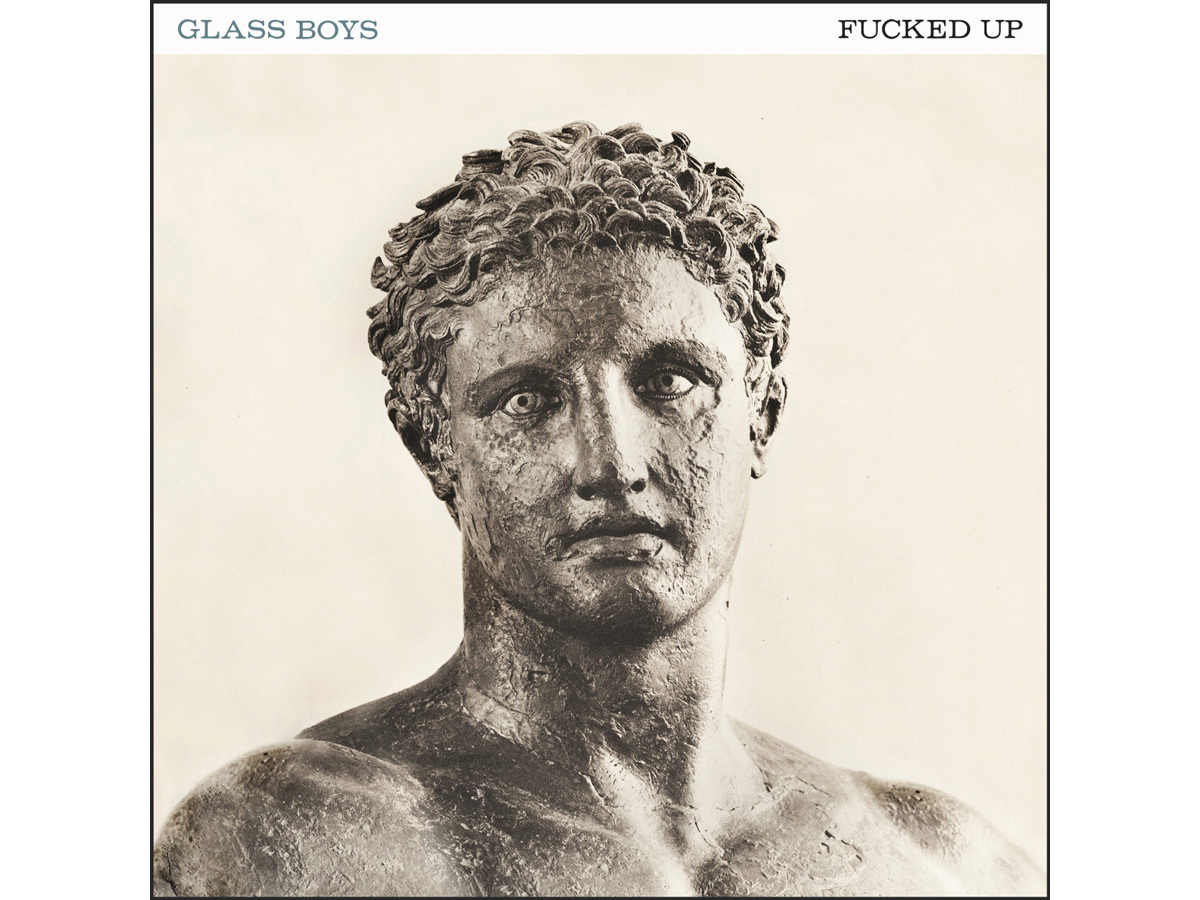 Like roaring? Then you'll like this record. You might also like that it combines roaring with some of the most rousing major-chord punk rock ever recorded. It's complex and subtle enough to get lost in, and the poignancy of the title track betrays deep emotional intelligence. Delivered through the medium of roaring.
READ MORE: 30 fantastic free Android games
21. Tune-Yards – Nikki-Nack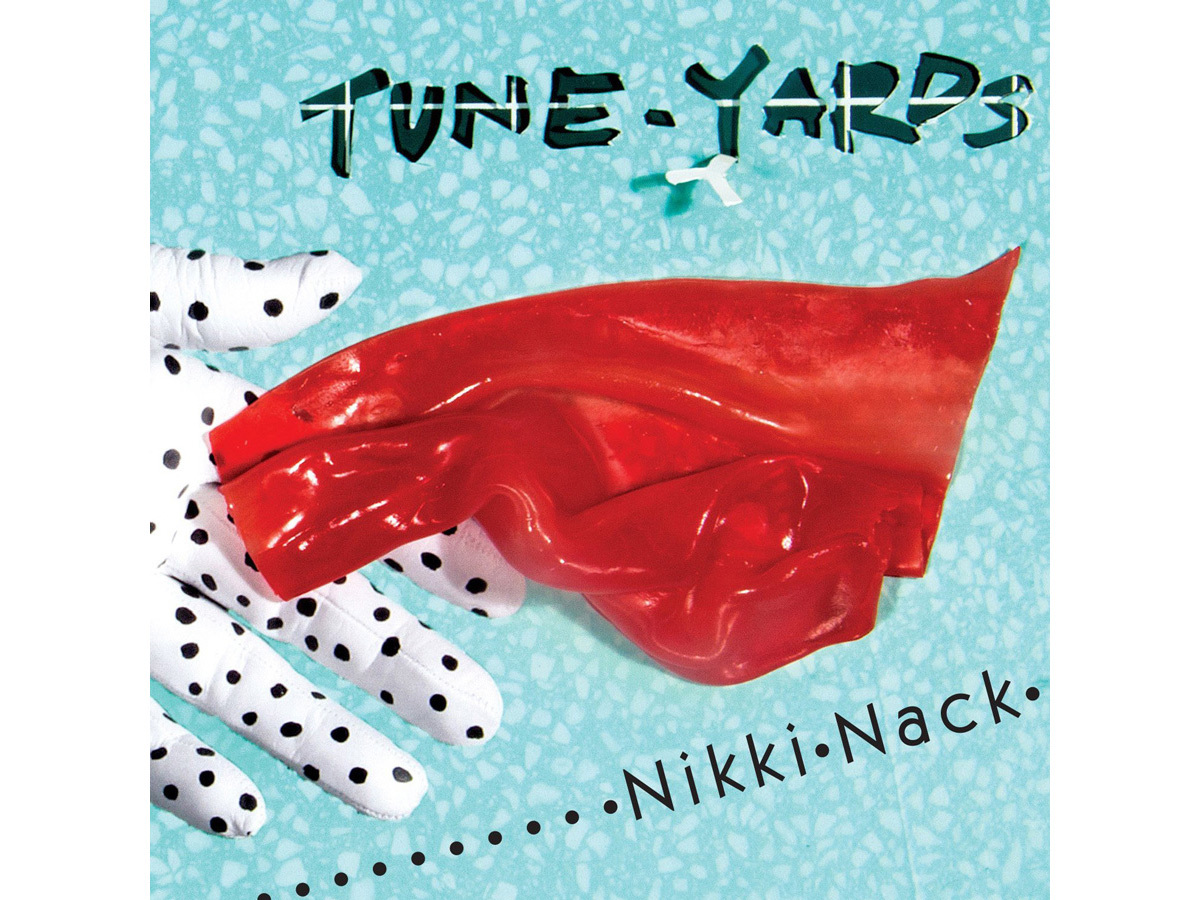 This is the third Tune-Yards album but if you've not heard them before, Merrill Garbus' layered confections of voice, drum and sample loops might sound mad as a box of tune-frogs: by looping her vocals over and around each other, Garbus uses her voice as a digital instrument and then mixes it with chunks of any sound that fits.
Get past the initial confusion, though, and you're in for some of the most inventive, intelligent and entertaining music of 2014.
22. The War On Drugs – Lost In The Dream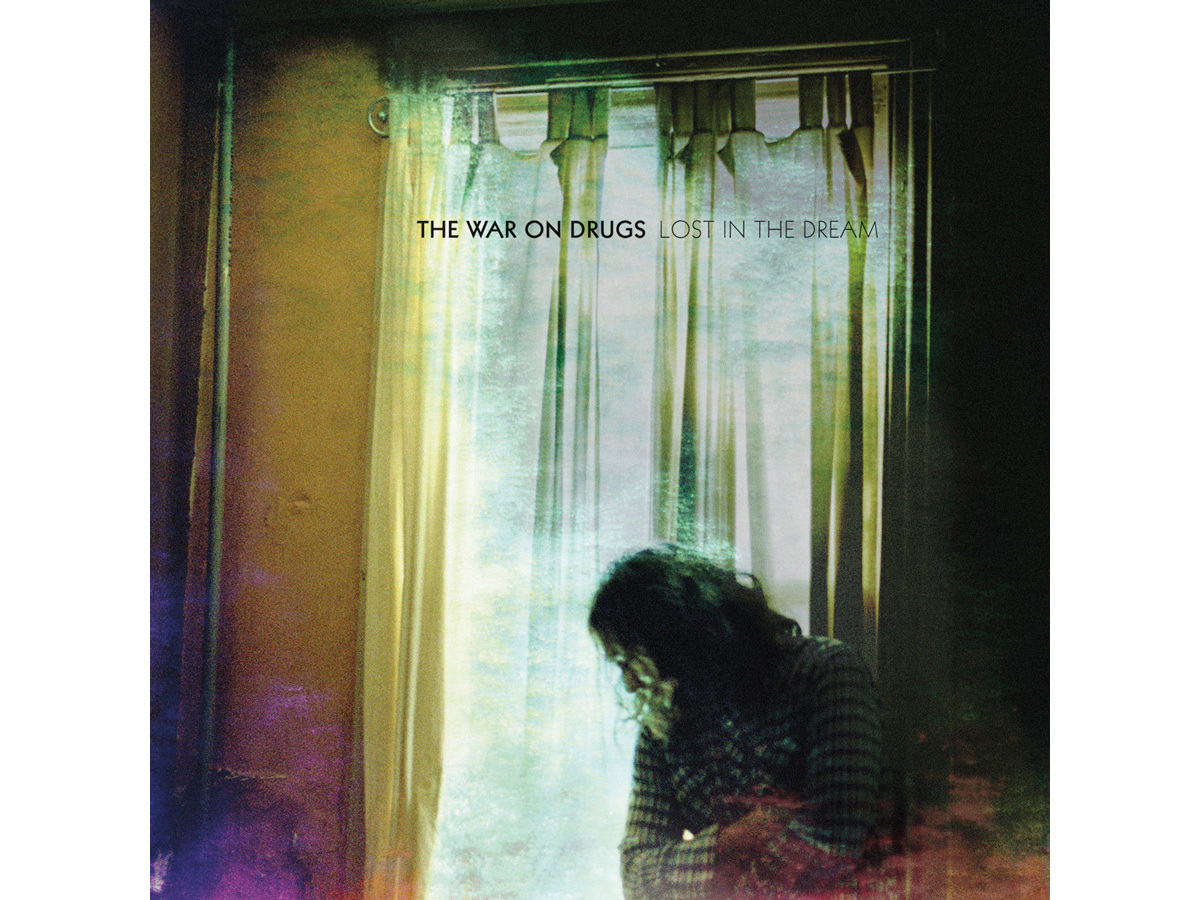 Lots of people will tell you there's nothing cool about Dire Straits. Those people are either stupid, or just complete idiots. Just ask The War on Drugs. Lost In A Dream sounds like it was washed in the pocket of Mark Knopfler's denim waistcoat using Boss 2-in-1, Bruce Springsteen's new line in detergent.
Gently parping brass occasionally breaks through the rippling surface guitars and synths, while shameless solos crash off drumbeats that'd propel old American cars along the ocean roads these songs were written for.
23. Manic Street Preachers – Futurology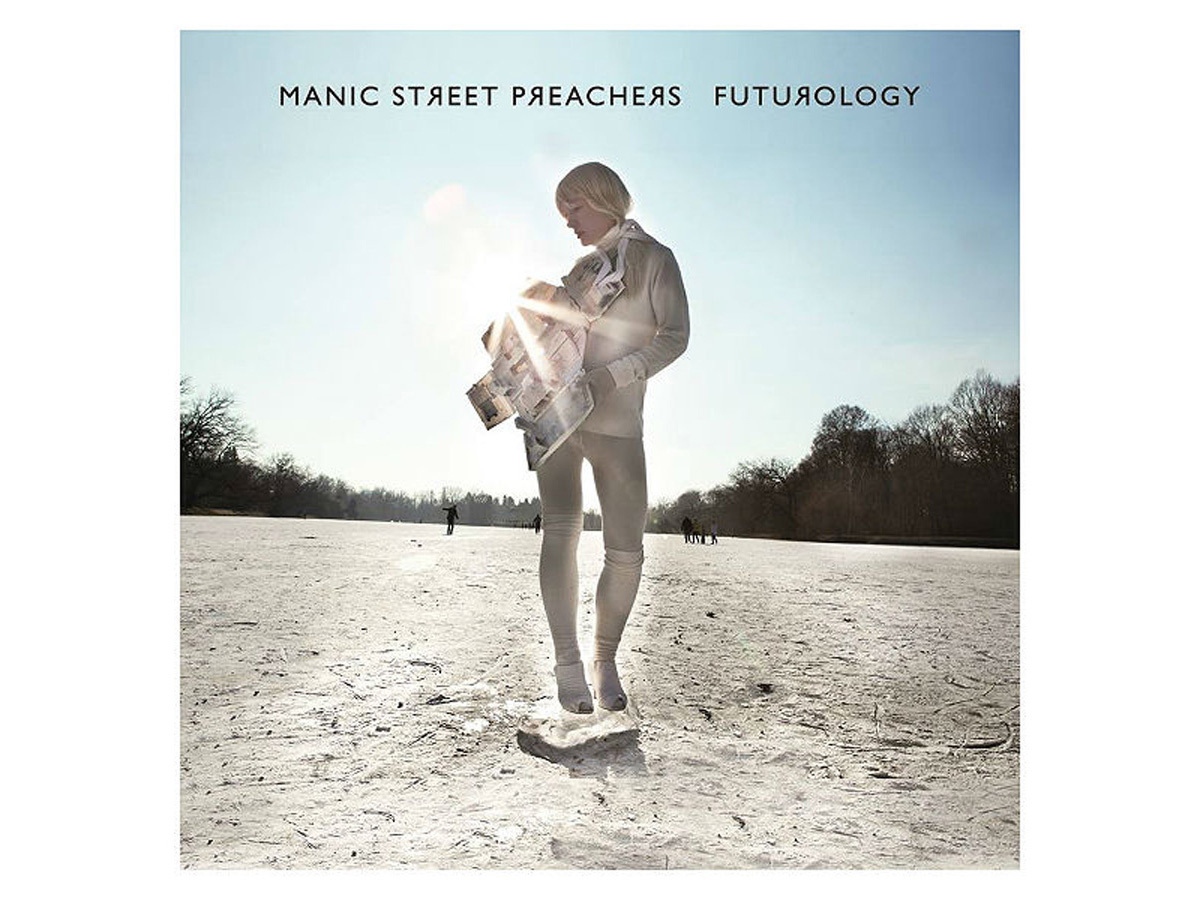 For a band who proclaimed they'd split up after one album and who peaked on their third, the Manics have sure been around for a while. Futurology is their twelfth album but their best for years; much of it was recorded in Berlin's Hansa Studios, a venue hewn from rock'n'roll history, and it's clearly inspired them.
Futurology is packed with ideas, takes tons of risks and has a definite European feel to it: the lovely instrumental 'Dreaming A City (Hughesovka)' could be on Bowie's Low, also recorded at Hansa, while 'Europa Geht Durch Mich' is an industrial-krautrock masterpiece with vocals by German actress Nina Hoss. The latter is one of three tracks featuring guest vocals, with Scritti Politti's Green Gartside lending his voice to the poppy 'Between The Clock And The Bed' and Georgia Ruth joining in on the string-led ballad 'Devine Youth'.
Lyrically it's superb: angry, reflective, political, insightful and, on the superb 'The Next Jet 
To Leave Moscow', remarkably self-aware. It's not a quality we've come to associate with the Manics, but the latter sees Nicky Wire berating himself 
for being "an old jaded Commie" and "the biggest living hypocrite you've ever seen", and throughout there's a feel that the Welsh trio are finally completely at ease with their past.
A real return to form.
24. Ibibio Sound Machine – Ibibio Sound Machine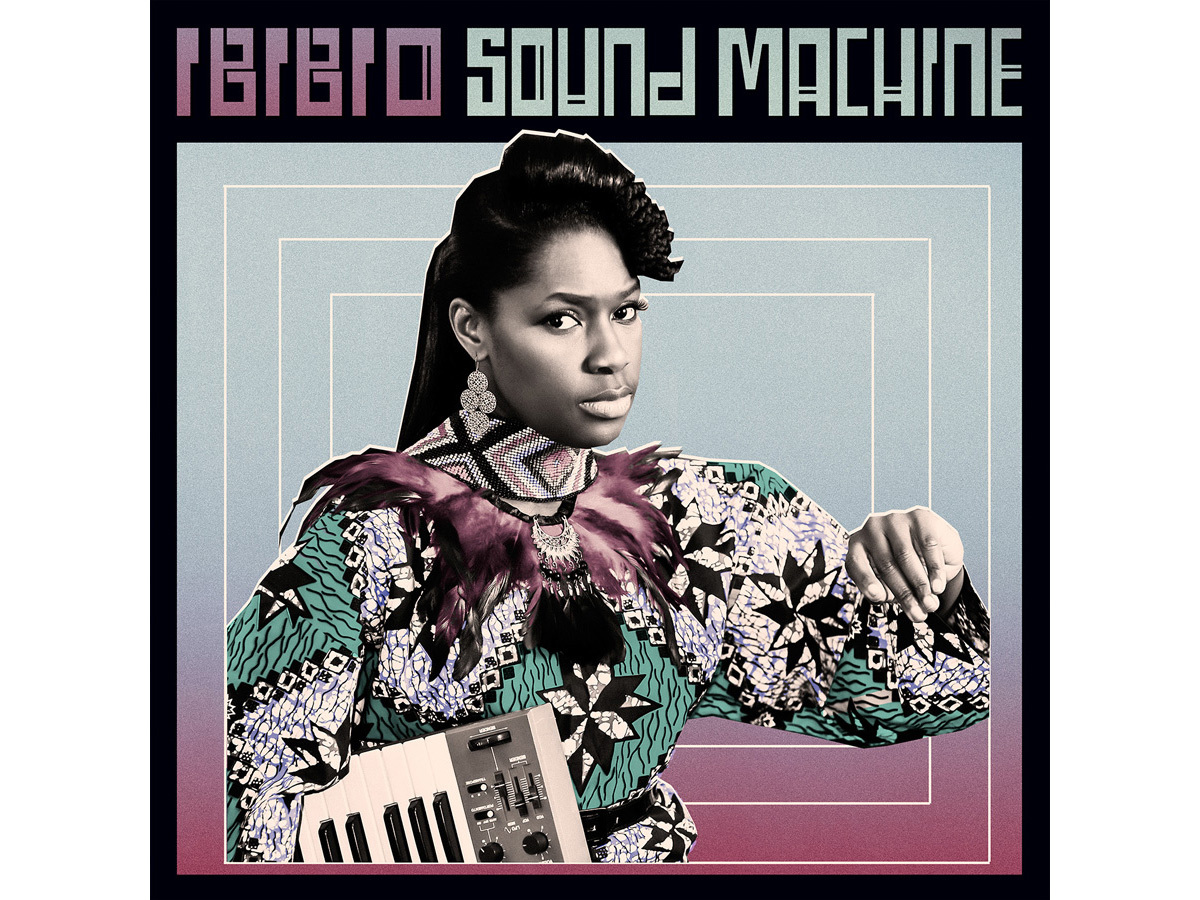 The folk tales of lead singer Eno Williams' Nigerian heritage form the basis of this London group's infectious album, which mixes West African sounds with European electronica, adding some classic disco and a touch of gospel in the process.
The result is a fun, lively, foot-tapping 40 minutes that we'd definitely dance to if our dancing was anything other than horribly embarrassing.
25. Sharon Van Etten – Are We There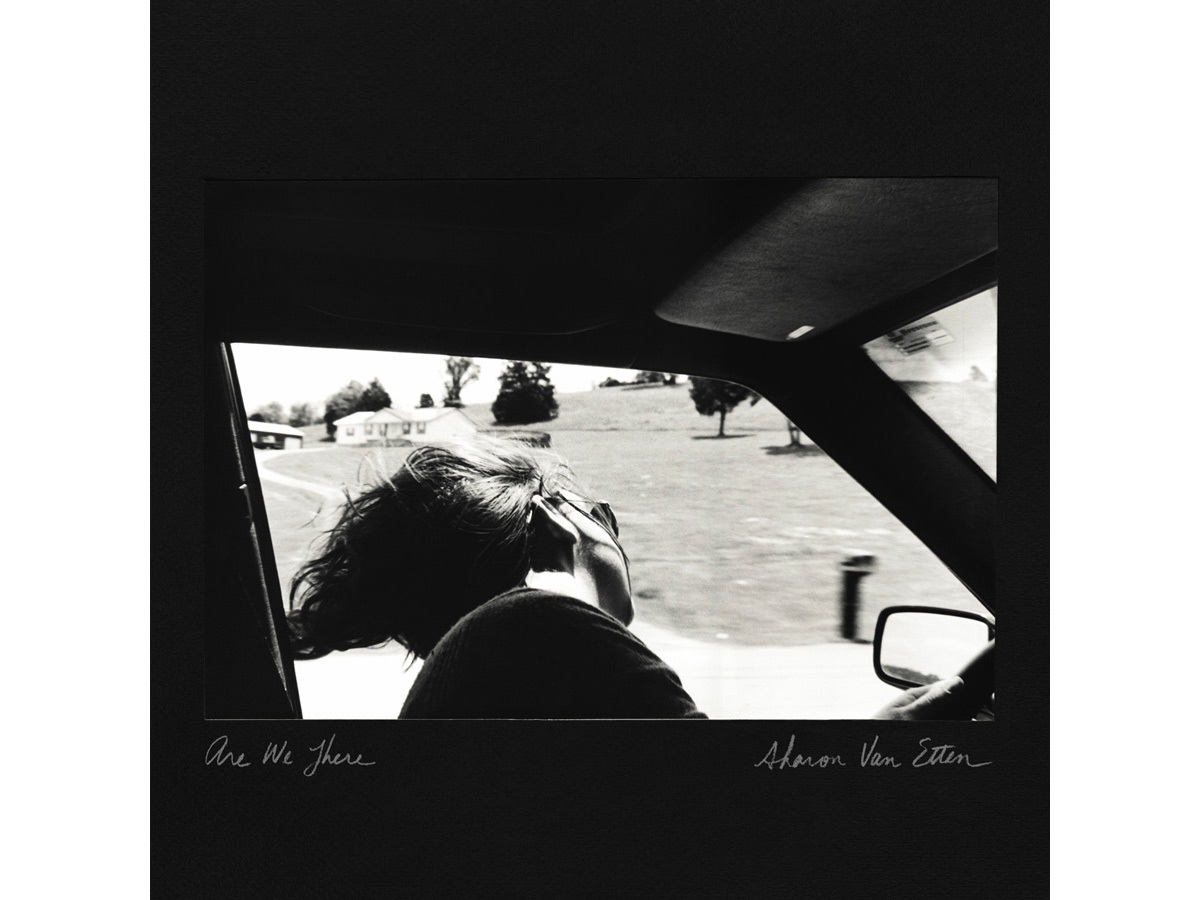 Confessional songwriting has been around ever since Joni Mitchell pulled out her guitar and sat down to write Blue – heck, even Taylor Swift's at it these days – but Sharon Van Etten's lyrics still have the power to stop you dead in your tracks.
When the New Jersey native sings "Break my legs so I won't walk to you/Cut my tongue so I can't talk to you" on 'Your Love Is Killing Me', she really sells it. With most of the tracks on Are We There concerned with doomed, desperate and destructive love, perhaps this isn't one to give your other half on their birthday – but do listen to it yourself.
Additional reviews by Sam Kieldsen, Tom Wiggins, Will Dunn, Will Findlater, Fraser Macdonald, Mark Wilson, Max Langridge, Emily May and Ross Presly