The best upcoming TV shows in 2023
The biggest shows coming to HBO, Disney+, Netflix and more
TV networks and streaming services competing for your hard-earned subscription fee. So there's no shortage of upcoming TV shows to gorge on over the coming months.
This year our emotions have already been put through the wringer by The Last of Us and we've witnessed the end of Happy Valley. And there's plenty more to look forward to in the rest of 2023 and into 2024.
There are some bad superheroes, some sex education and the return of True Detective to look forward to. So, from Netflix binges to weekly linear viewing, here are some of the TV shows we can't wait to tune into.
Additional copy by Esat Dedezade and Ian Evenden
---
Sex Education – Series 4 (Netflix)
One of the best TV shows of the past few years is back. Sex Education returns for its fourth series. And if the trailer (and past seasons) is anything to go on, it's definitely not one to watch with your parents. It follows the, erm, pursuits of a group of late-teens. Sex Education shows the ups and downs of growing up, with some pretty wild sex scenes thrown in for good measure.
Release date: 21 September
---
The Continental (Peacock)
In case you didn't get enough John Wick action in the four films, we'll soon be getting a full TV series exploring the dark underworld of 'The Continental'. It's set in the murky streets of 1970s New York. The Continental promises all the high thrill chases and bonkers fight scenes set to a funk and soul soundtrack. The plot largely relies on the general themes of John Wick. So it'll include lots of assassins attempting to off each other in a manner of creative ways. If it ain't broke…
Release date: 22 September
---
Gen V (Prime Video)
Fans of Prime Video's runaway gorefest that is The Boys will be happy to hear that we're getting a superhero origin story with Gen V. So it's pretty much a version of American Pie if Quentin Tarentino was the director. Gen V takes place at America's only college for teenage superheroes. And it's with that comes all the coming of age drama, awkwardness and 'finding yourself' one would expect. But with the added risk of accidentally getting blown to pieces in freshers week.
Release date: 29 September 2023
---
True Detective – Season 4 (Max)
True Detective may be a little hit and miss, but there's something about this sinister series that keeps us coming back. And given how the fourth series of this crime thriller stars Jodie Foster as a cop on the beat in the barren Alaskan plains, we're ready to dive in and potentially be disappointed once again. Joined by her partner played by Kali Reis, Foster is tasked with investigating the disappearance of eight men who simply vanished into the cold, dark night. Will we see a Silence of the Lambs-esque performance from Foster? Here's hoping.
Release date: 2023
---
Invincible – Season 2 (Prime Video)
The most anarchic, violent, blood-soaked TV show about superheroes is back…and it's not The Boys. It's based on the comic book by Robert Kirkman, Cory Walker, and Ryan Ottley. Invincibles revolves around an 18-year-old superhero with an even more super dad. But this father figure isn't concerned with taking his kids to football practice or ice cream. He's really only interested in beating the absolute tar out of, well, anyone who crosses him.
Season 2 promises a whole host of new threats for our titular character. There are added bad guys and the internal dilemma of *gasp* if Mark is becoming just like his father.
Release date: 3 November
---
M. Son of the Century (Now TV, Sky)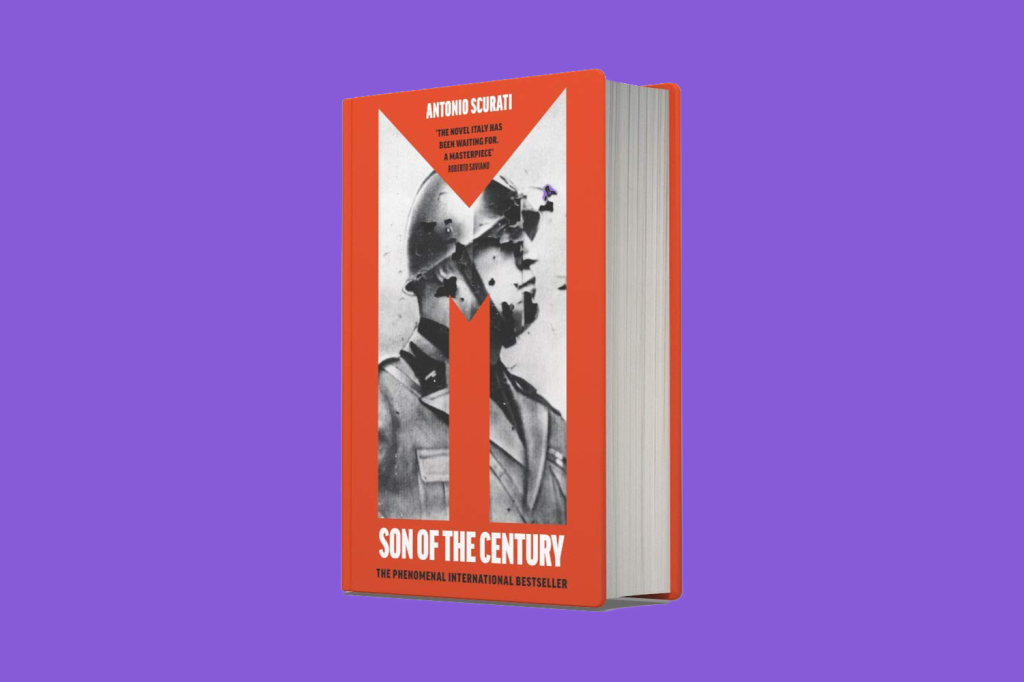 There's no shortage of wartime epics out there from the American and British perspective. Band of Brothers, Catch-22, The Man in the High Castle, The Pacific, we could go on. The eight-part M. Son of the Century, though, will show Italy's wartime role in a TV drama format. Based on the novel by Antonio Scurati, directed by BAFTA-winner Joe Wright (Darkest Hour, Atonement, Cyrano) and written by Stefano Bises (Gomorrah), M. Son of the Century charts the rise of fascism in Italy, and with it Mussolini's grasp on power.
Release date: TBA, 2023
---
Mr and Mrs Smith (Prime Video)
Harking back to the origin story of Brangenlina, Mr and Mrs Smith (the forthcoming TV series) is based on the same storyline as Pitt and Jolie's 2005 spy caper. But this time, Donald Glover (AKA Childish Gambino) and Maya Erskine, star of the hilariously absurd PEN15, star as the titular couple. Throw the I May Destroy You writer and actress Michaela Coel into the mix, and we have a very exciting show to look forward to.
Release date: TBA, 2023
---
Bodies (Netflix)
Stephen Graham. This Is England actor. National treasure. Master of the gritty drama and now, star of the crime epic Bodies. Based on the 2015 graphic novel of the same name, Bodies follows four detectives in four different eras who all find themselves investigating a murder committed under very similar circumstances. The catch is that, whether in the 1890s, 1940s, 2010s or a post-apocalyptic 2050, the victim is always the same person.
Release date: 19 October