Best water bottle 2023: flasks for sustainable hydration
Quench your thirst without hurting the oceans with one of the best water bottles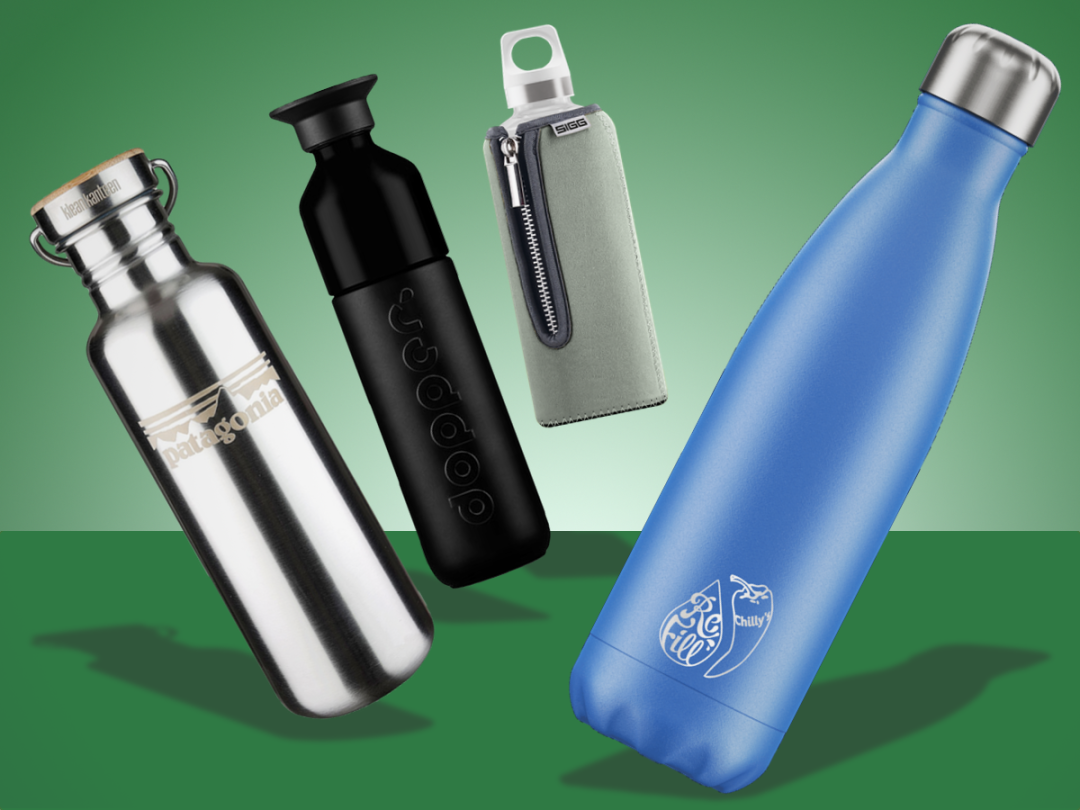 Are you still buying and binning plastic bottles on a daily basis? Keep ploughing through the plastic and you'll have Attenborough to answer to. And his penguin friends. If you don't fancy an aggressive peck from a flightless aquatic activist? It's time to change your drinking ways, quit polluting the waves and buy one of the best water bottles.
Of course, for true sustainability, that means hiking into the hills, cupping your hands and sipping straight from a hilltop spring. Zero pollution, plastic-free and as fresh as can be – the ultimate in eco commitment and guaranteed to make you late for work.
But, if you want to cut the waste but keep your job, ditch the disposables and take one of these reusable numbers to the tap – sure to appease Dave and keep his black-and-white buddies off your back. Until they hear about your ready-meal addiction, that is.
The best water bottles you can buy today: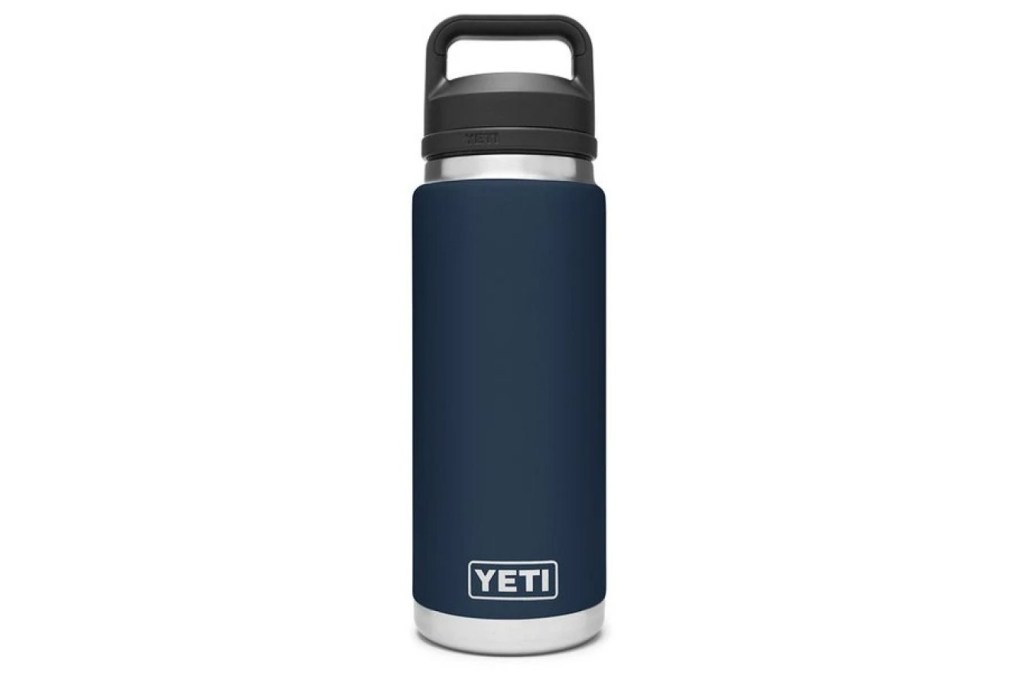 1. Yeti Rambler 26oz
The 26 oz Rambler from Yeti is our favourite water bottle. In terms of size, it's perfect – just big enough to last a day, but small enough to still fit in a backpack. Liquids inside are kept hot or cold for the entire day, while the quick twist handle comes off to expose a shatter-resistant spout.
This narrow spout is a pleasure to drink from on the go and, when it's time to re-fill, twists off to reveal the bottle's wide mouth.
It's available in a number of trendy colours that won't peel or crack, and the bottle is dishwasher-safe.
---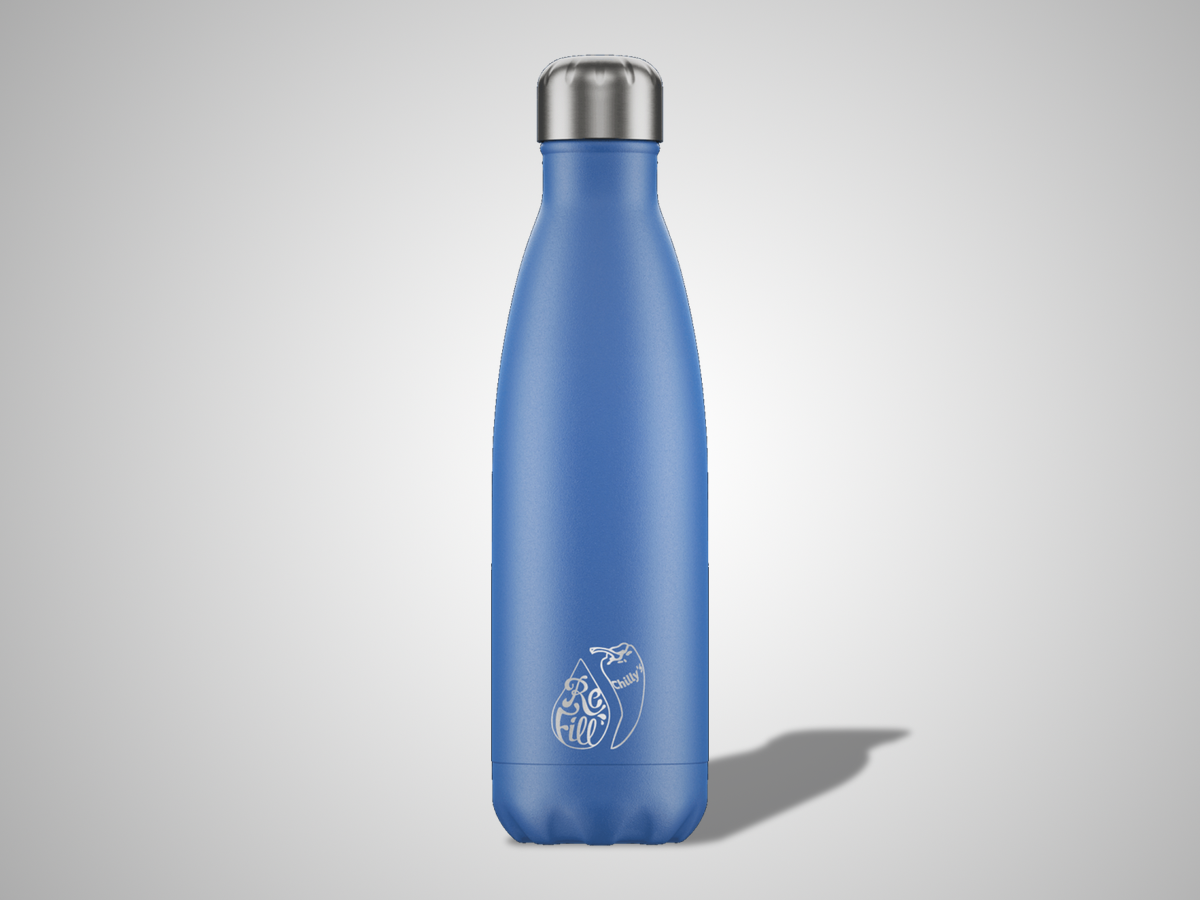 2. Chilly's Bottles Refill
Big meeting in an hour? Chilled water is the way to keep your cool. Problem is, an ice cube in your average bottle is a mere melt away from condensation – and no negotiator needs soaked notes right before the suits arrive.
Avoid the dreaded drips by brimming this bottle from Chilly's: airtight and insulated, it'll keep your aqua fridge-fresh for a full 24 hours, while double-walled insulation means the only thing sweating will be you, under the intense scrutiny of lawyers doing their due diligence.
---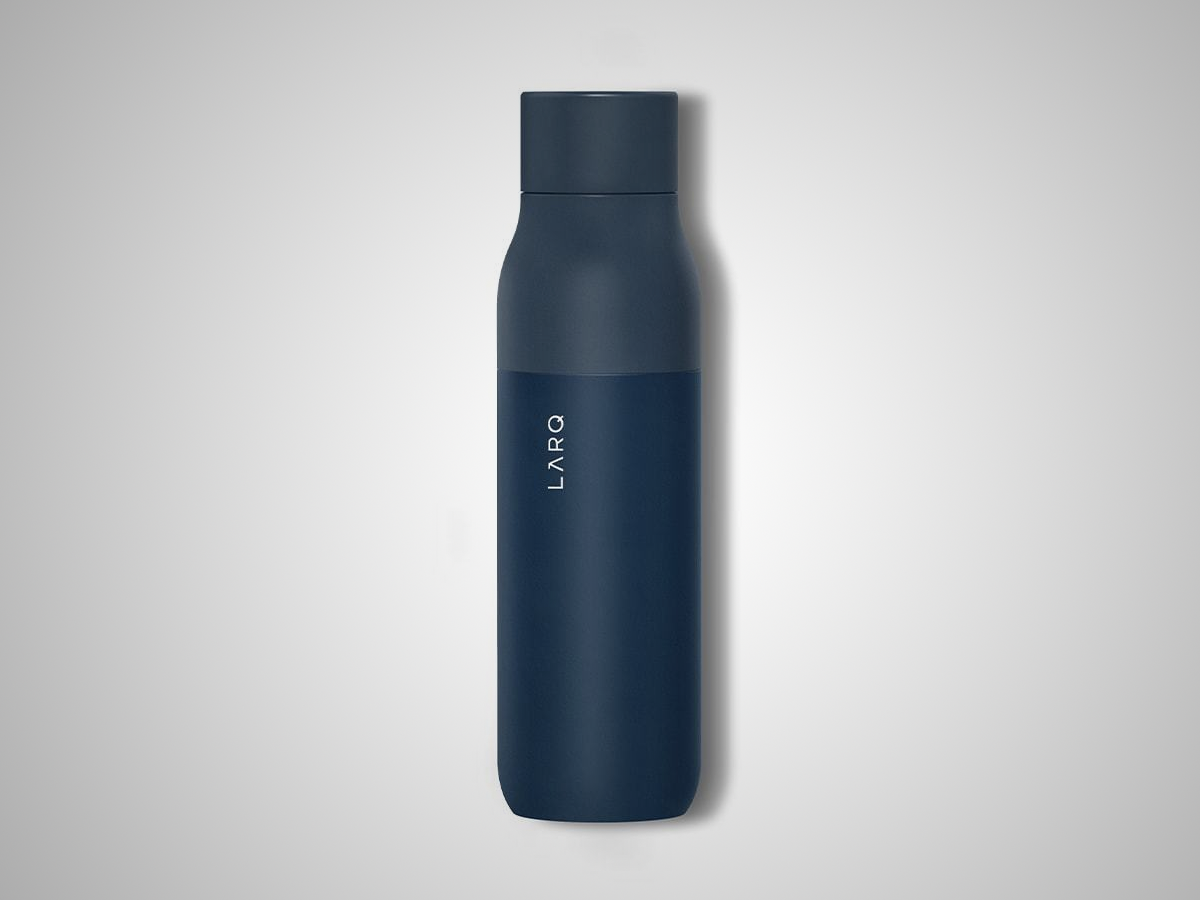 3. Larq
Ah, the quick fill and swill: an age-old technique for cleaning even the smelliest of water bottles. Because no purification tablet can match the power of a 10-second rinse.
Not convinced? If purity's your goal, Larq's the one for you. Disguised as a standard flask, this clever container packs a powerful UV-C light in the lid. One touch and – in a mere minute – it'll purify the aqua inside, kill off the bad bacteria and clean the bottle to boot.
It works off-grid, too, with a rechargeable battery good for up to 2 months and an Adventure Mode for more intense purification. Forgetful presser? Larq will even auto-activate every few hours – which beats the bi-annual bath your old bottle got.
---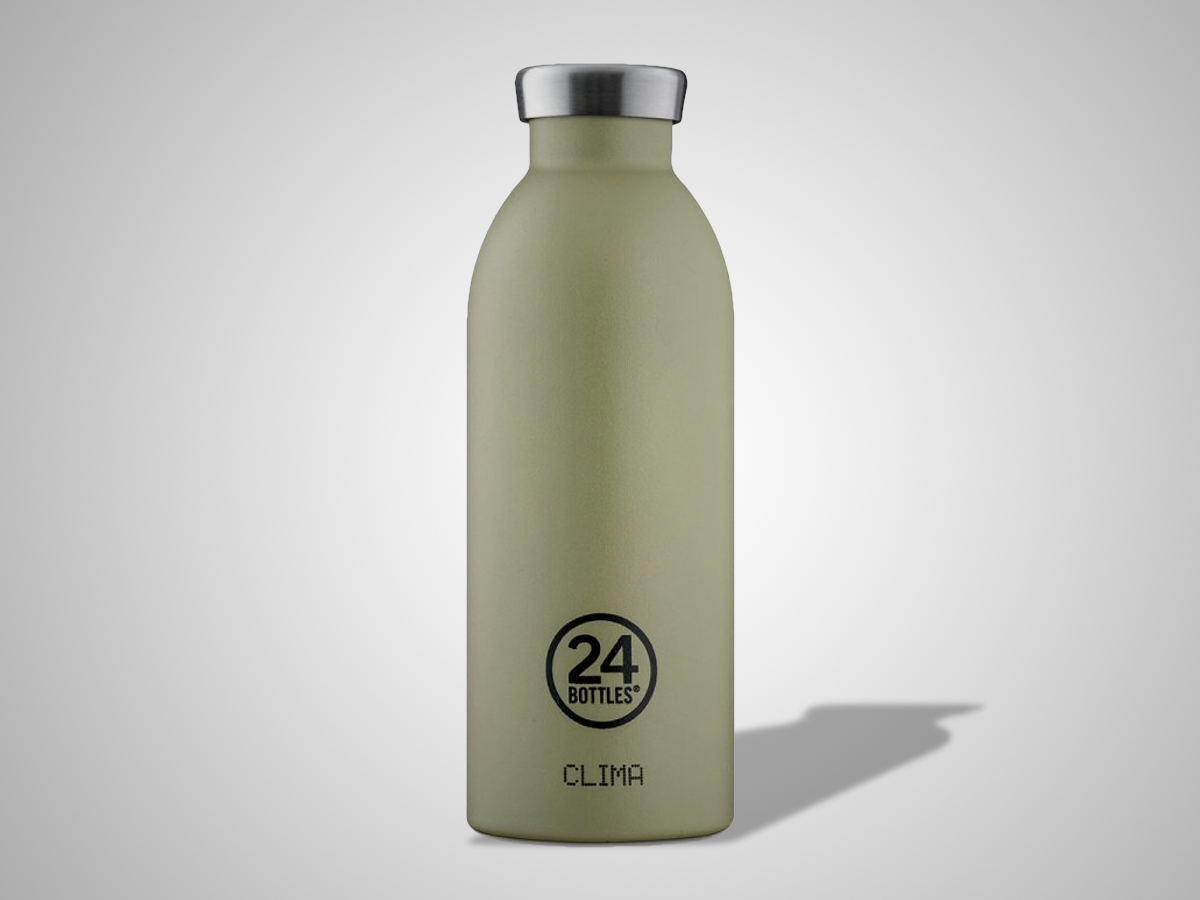 4. 24 Bottles Clima
When is a bottle not a bottle? When it's a carbon-neutral canteen that represents a commitment to responsible business.
See, 24 Bottles likes to plant trees. Lots of trees. So many, in fact, that both its Urban and Clima bottles are completely carbon neutral. Every time you refill one instead of buying water packaged in plastic? You're saving 80g of CO2 from entering the atmosphere.
So head to the tap, hold your Clima high and say cheers to the dream of cleaner cities, seas and streams. Now, about those ready-meals…
---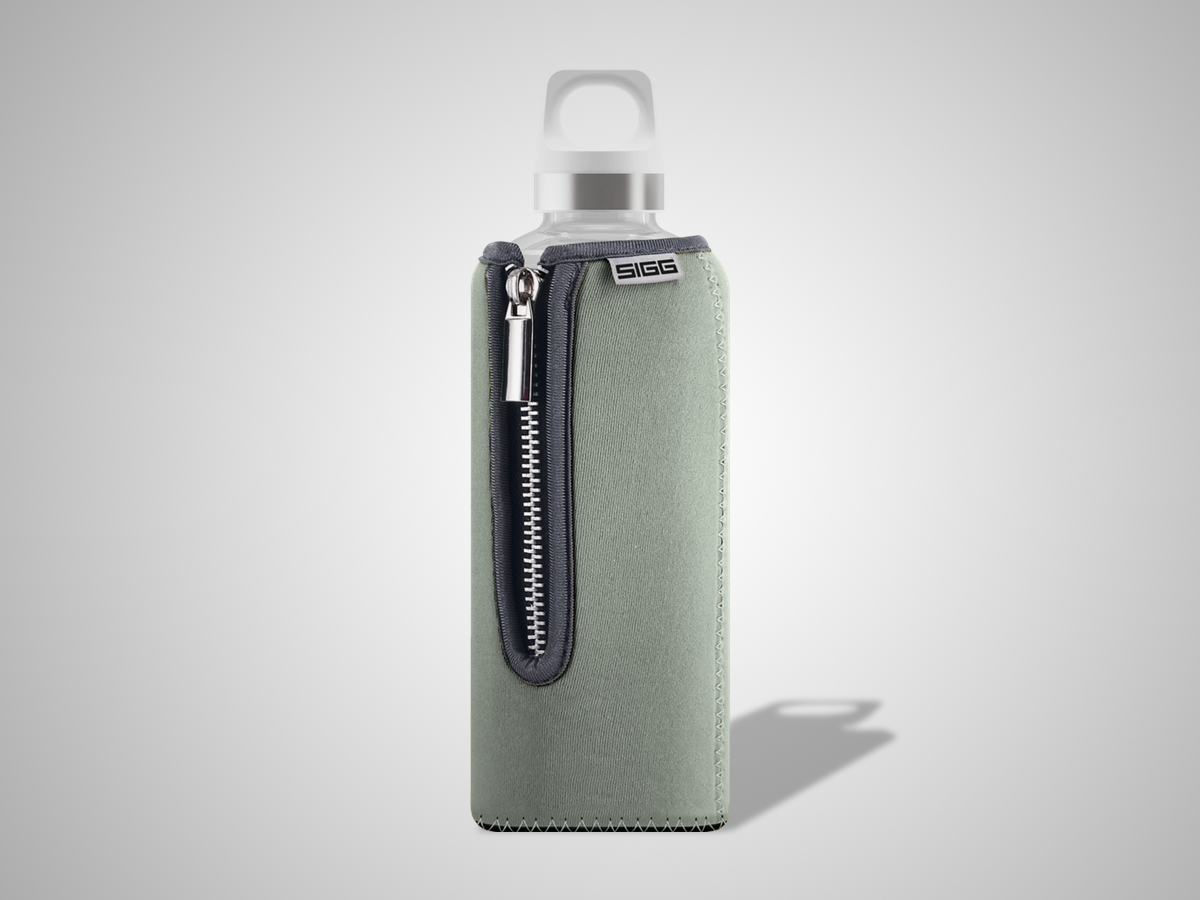 5. Sigg Stella
For years, beer cans have been stuffed into cushioned koozies, staying cool and cosy while the other containers watched on in sweaty jealousy. Not any more.
Meet Stella, the latest flask from Swiss makers Sigg. Crafted from 30% recycled glass, the half-litre holder ships snug in a zip-up neoprene sleeve – which has the triple benefit of insulating the contents, protecting the shell and leaving the stubbies sweltering with envy.
---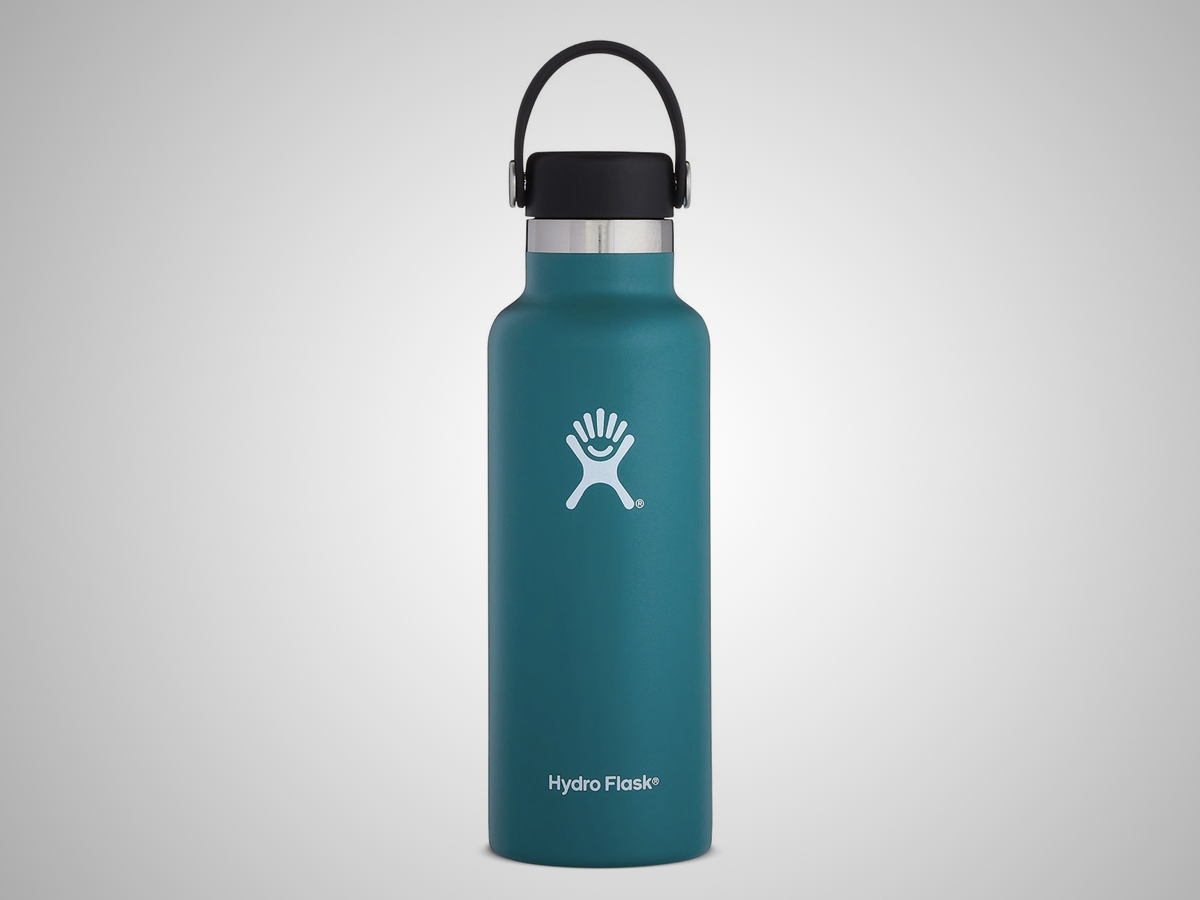 6. Hydro Flask 18oz
Fill this stainless steel flask with 18oz of flour and you've got the core ingredient for a tasty baked creation.
Fill it with water, on the other hand, and you've got all you need for a day of insulated hydration.
The choice is yours, but with a lifetime warranty you've got a while to decide – and a bag of flour to buy.
---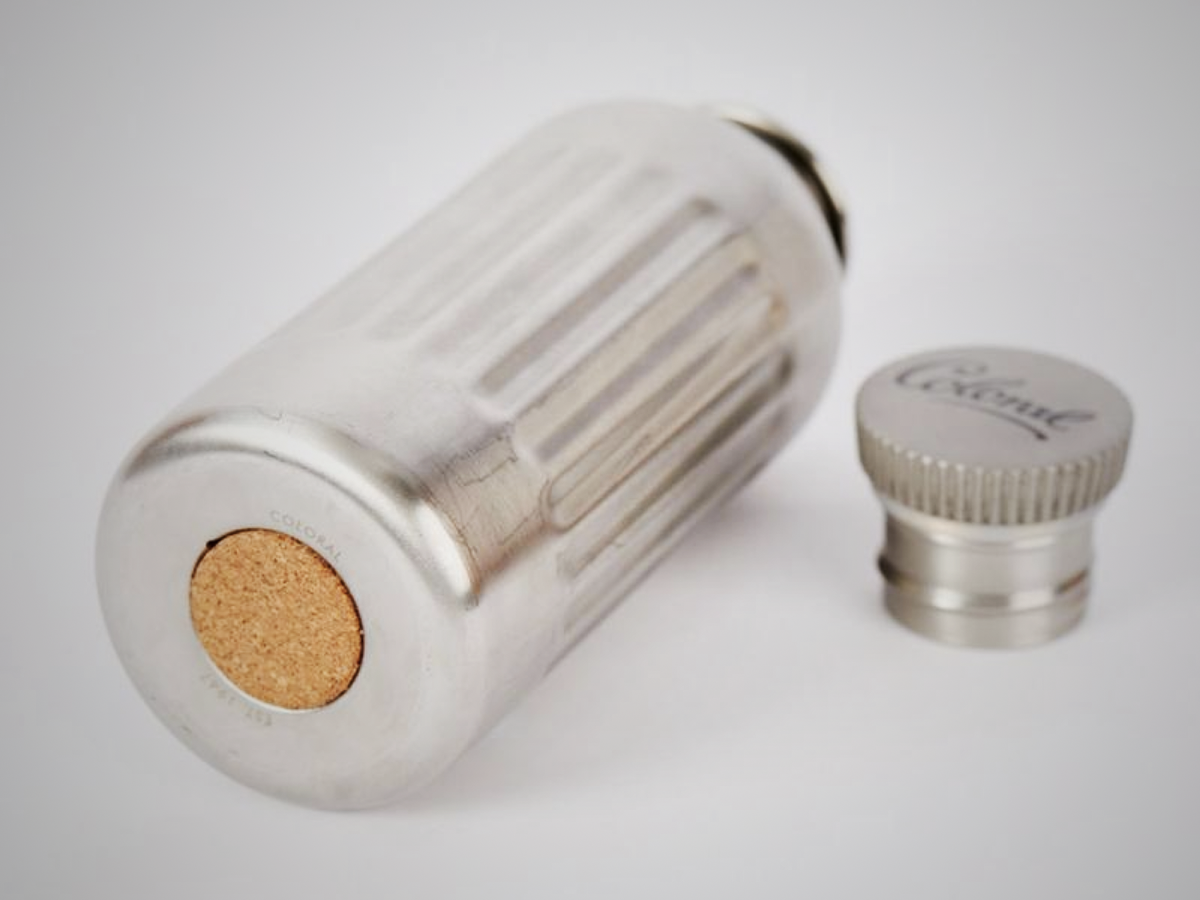 7. Coloral Original Cycling Bottle
In the market for a bike-themed bottle? You could take your tools to an old tyre pump, bung up the ends and fashion a makeshift container from its bored-out core. Voilà: a carrier that's the definition of upcycling and can sate the whole peloton with a single squirt.
Alternatively, for a less pressured route to saturation in the saddle, stash one of Coloral's durable canteens in your frame cage. Besides slaking any peddler's thirst, the 400ml number cuts a dash in stainless steel and is a lot less likely to leave you oily round the mouth.
Better yet, 10% of the profits from each cork-bottomed bottle go to Re-Cycle – a two-wheeled charity that recycles bikes for use in rural Africa. Talk about positive chains.
---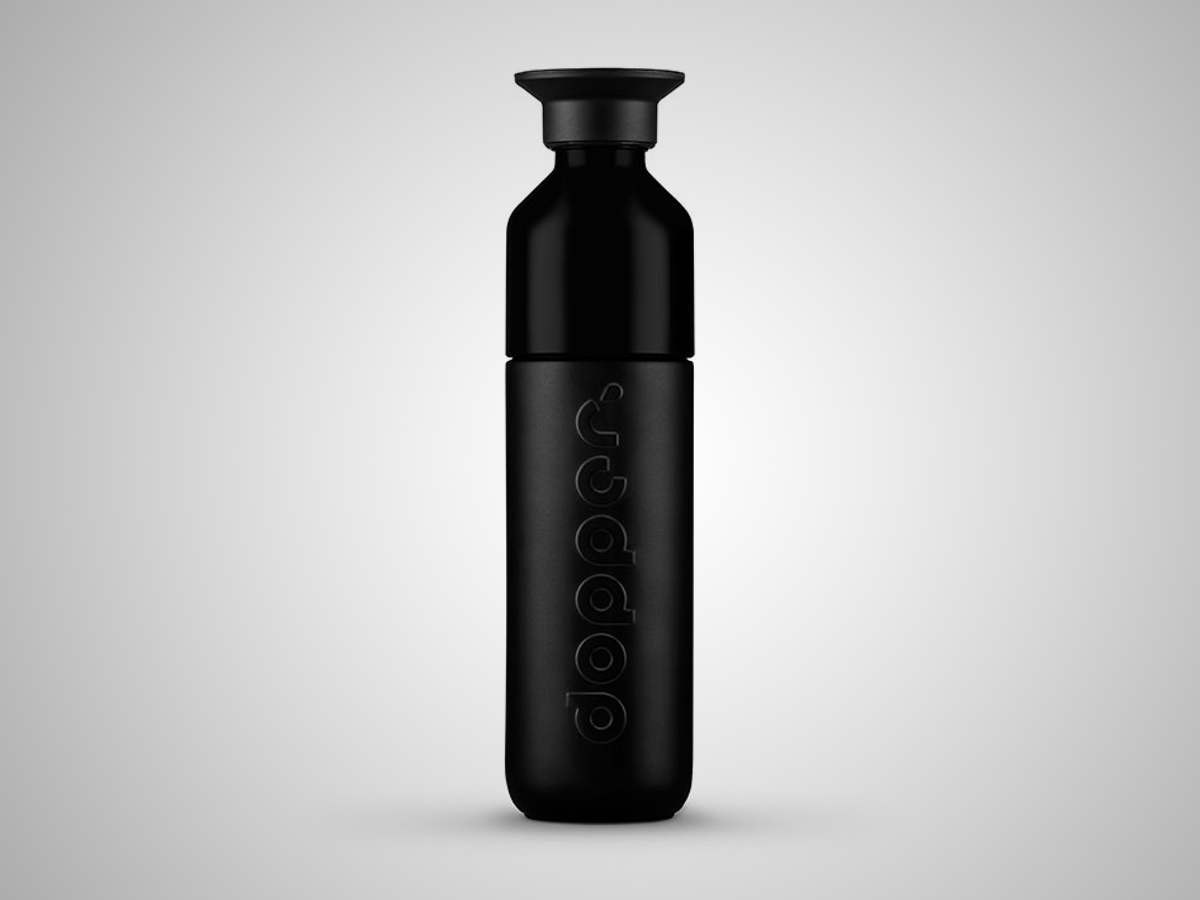 8. Dopper Insulated
Thought green was the new black? Well, black is back – and it's ready to save the world.
Meet the new two-tone flask from Dopper, a Dutch social enterprise that does all sorts of good stuff to help the planet – like supporting clean water projects, fighting plastic waste and recycling everything it can. And looking really cool doing it.
Fill its black-on-black bottle – complete with integrated cup – for cool water, a clean conscience and the perfect compliment to your charcoal Birkenstocks. Also available in white, if you're more aquatic angel than eco warrior.
---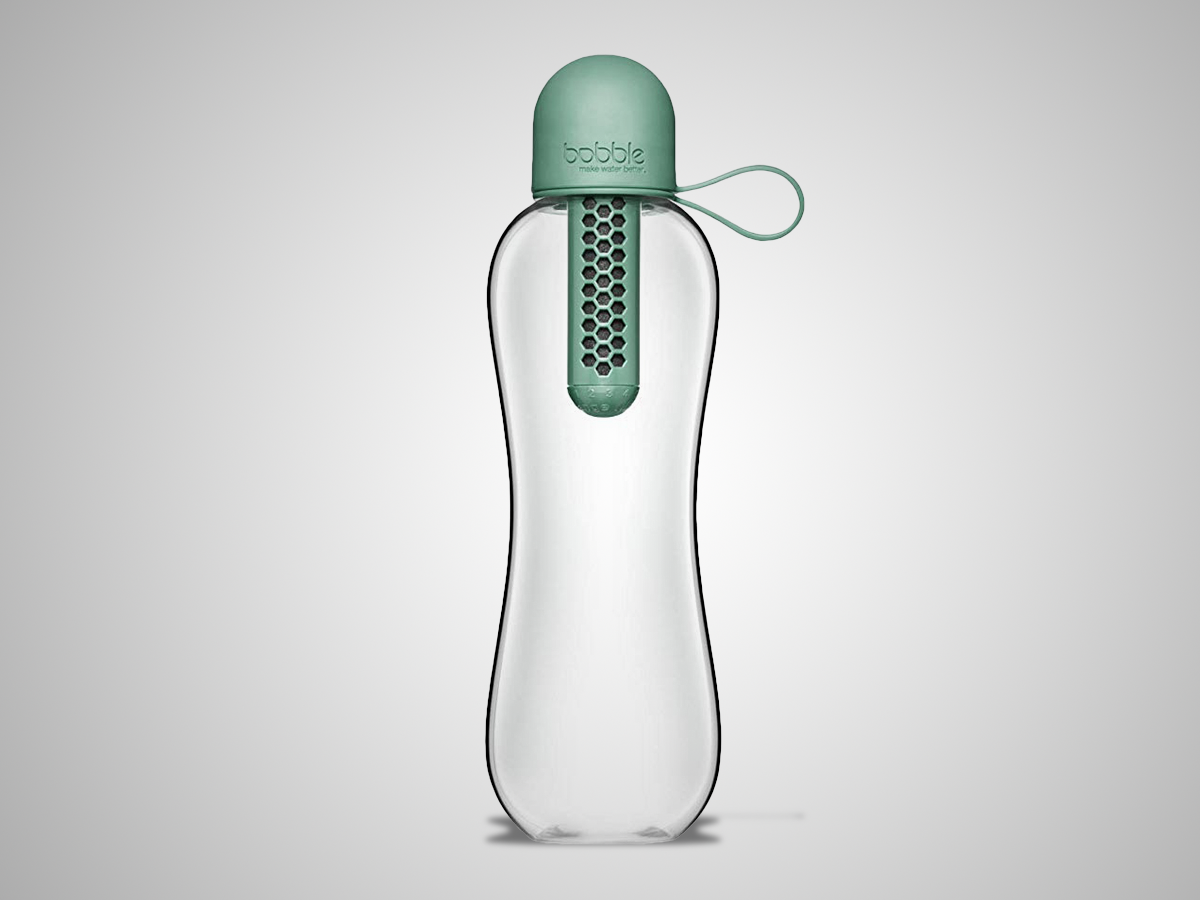 9. Bobble Plus
Put fruit in your water, they said. It'll be delicious, they said. Well, one damp banana and a soggy soursop later and suddenly you're not feeling so thirsty.
Want zesty refreshment without the pips between your teeth? Stick some citrus and a bevy of berries in this BPA-free bottle from Bobble: its in-built filter will see that only the fruity infusion makes it to your mouth, leaving the wet lemons to float below.
When it's time for some untainted tap water? Simply slot a carbon insert into the lid and sip away. Each one can filter the equivalent of 300 disposable bottles, which means a lot less plastic in the sea and a lot more pennies to spend on pomegranate seeds.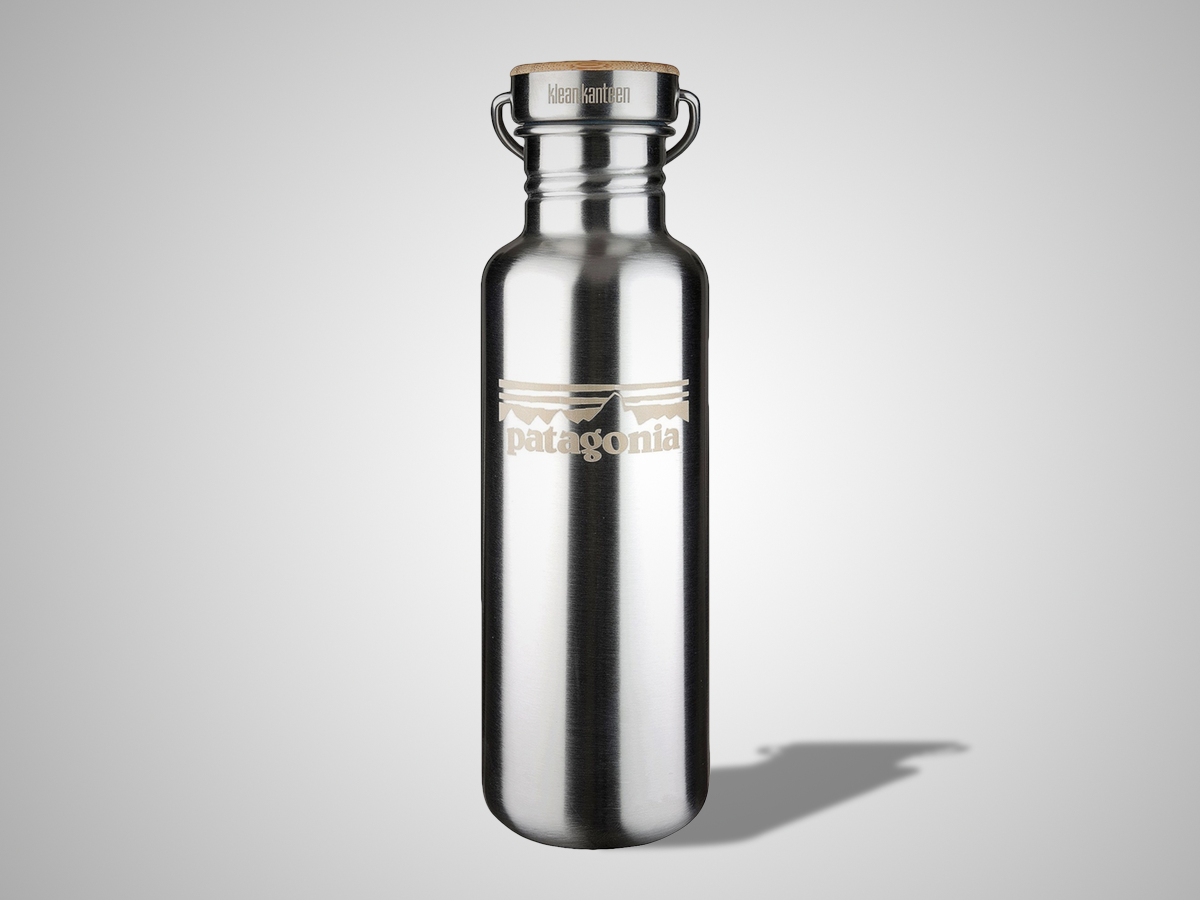 10. Patagonia Klean Kanteen
Sustainable hydration is an admirable pursuit. So admirable, in fact, that you'd be within your rights to feel smug about drinking clean. Problem is, smugness doesn't tend to go down well with, you know, anyone.
Stop your smirk in its tracks with this stainless steel flask from Patagonia and Klean Kanteen. Topped with renewable bamboo, it packs a finish so shiny that you're sure to catch your self-righteous expression before anyone else does, giving you chance to disguise it as a sneeze and refrain from further eye-contact.
It won't do anything about your sanctimonious 'Plastic isn't my bag' tote, mind.
---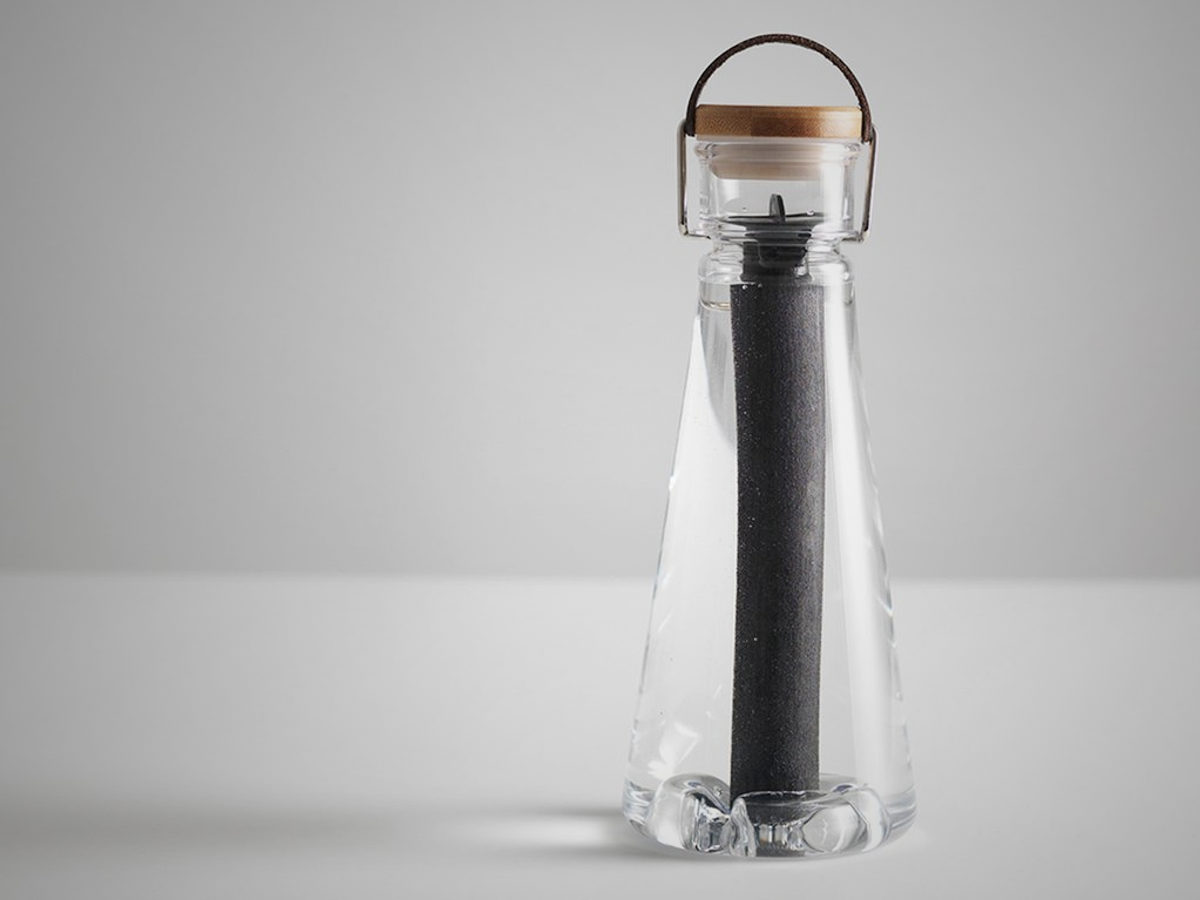 11. BU Water
Enjoy knotty terminology and impenetrable phrasing? Love deploying maximum words for minimum clarity? You need activated jargon!
Enjoy water filtered through burnt bamboo? Love clean H2O without the nasty chemicals? You need activated charcoal!
For the former, try your nearest car showroom. For the latter, try this natty bottle from BU: at its core is a stick of sustainable bamboo that's been through the kiln, making it a master at removing impurities. Once the strip is spent? Stuff it in the soil and it'll feed your flowers. Which is more than you can say for a salesman.