B&W vs Sony: Which are the noise-cancelling kings?
We pitched the B&W PX headphones against Sony's WH-1000XM2 to crown the ultimate champion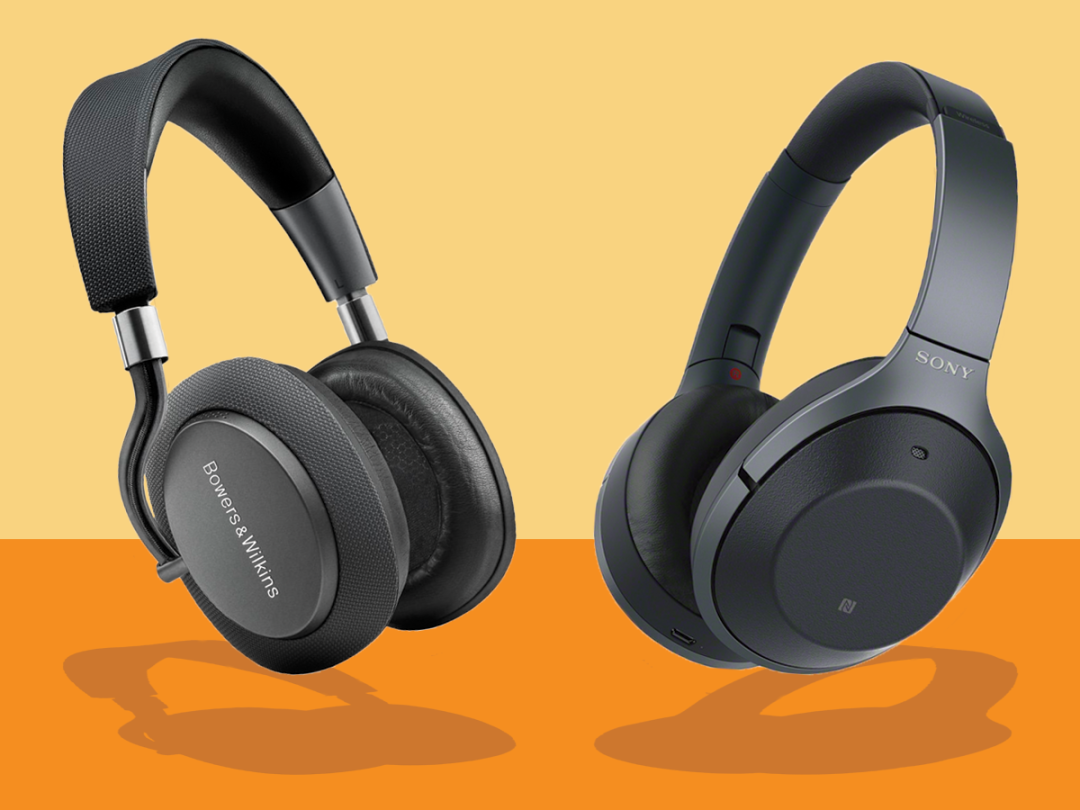 Wireless headphones are now firmly in the mainstream, but to really treat your ears you'll want to go down the noise-cancelling route too.
The good news is that there are two new premium options available in the form of the Bowers & Wilkins PX and the Sony WH-1000XM2. The bad news is that choosing between them is nigh-on impossible. 
We'd rate both above the Bose QuietComfort 35s, themselves a superb pair of wireless noise-cancelling headphones, but which pair do we ultimately think is best? We put the pair head-to-head to find out which deserves a place in your travel bag.
B&W PX vs Sony WH-1000XM2 – Design
Although the PX are B&W's first noise-cancelling cans, anyone who's owned a pair of B&Ws before will recognise many of the design touches. That's no bad thing, because they're a great looking pair of headphones, and solidly put together too.
There are a few notable differences here over previous B&W headphones such as the brilliant P7 Wireless: the ear cups are rounder and the outer leather has been replaced with a more durable "ballistic nylon" material. They're available in two finishes for the first time too – space grey, alongside a swankier gold and navy (pictured).
The new material certainly feels like it'll take the rough and tumble of a backpack a little better than the PX's leather siblings, though you'll still get leather on the earcups and headband cushion alongside B&W's branded metal accents.
The one niggle here? The PXs don't fold. Instead the earcups twist flat into the included quilted cloth case, but they don't make for the most portable pair of noise-cancelling headphones we've ever tested.
The Sony WH-1000XM2, on the other hand, look pretty much identical to the 2016 model, and will fold into a hard, zip-up case.
They're made of lighter materials – mainly plastic and fake leather on the earcups – but they don't feel any less sturdy than the PX. Sure, they're more business exec than fashion focused, but they still look wholly worthy of their price tag.
The Sonys also have a choice of two finishes: black (which is actually more of a gunmetal grey) and champagne gold.
Winner – B&W PX
The B&W PX certainly offer the more head-turning design of the two, though we do wish they'd used a folding mechanism for travelling.
B&W PX vs Sony WH-1000XM2 – Comfort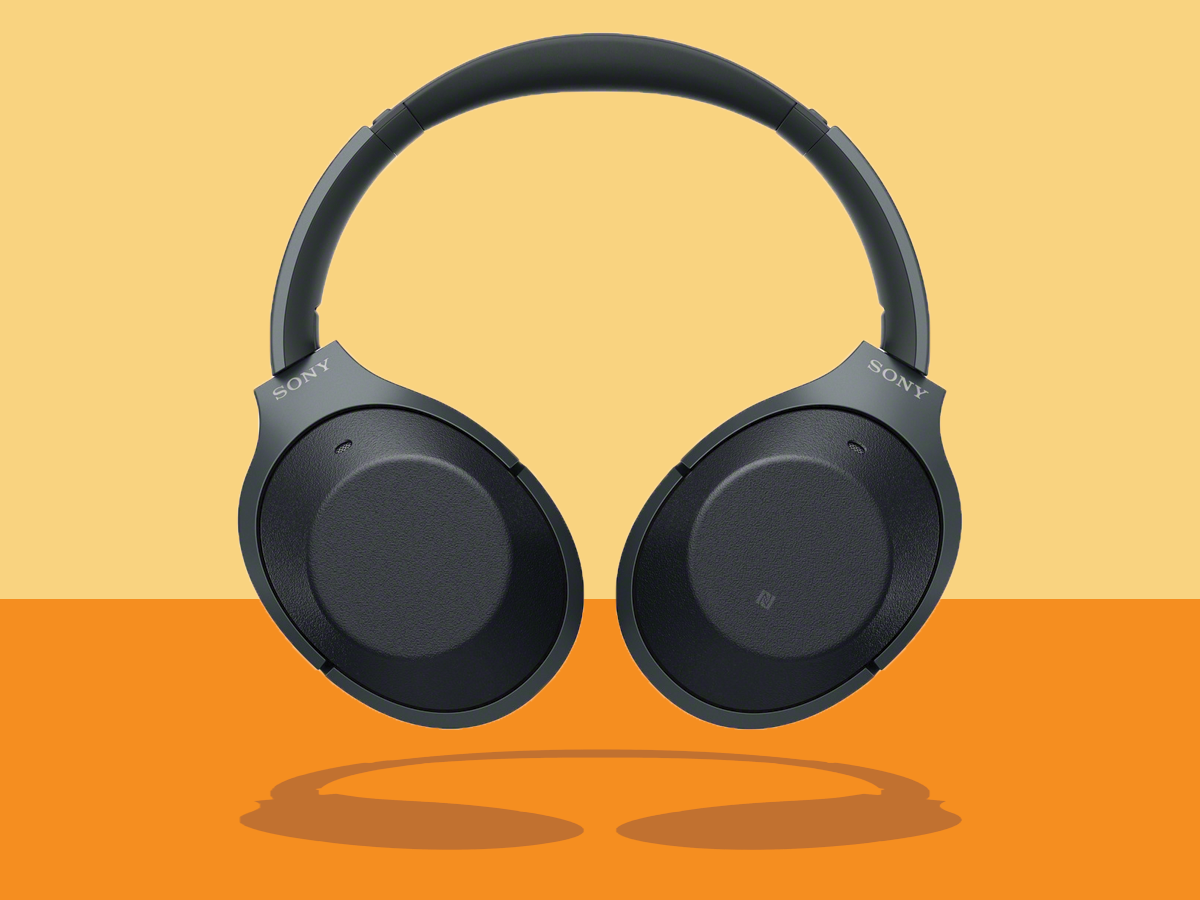 The largely plastic design of the WH-1000XM2 works well for keeping them nice and lightweight – they weigh in at 275g versus the B&W PX's 335g.
That is noticeable when you're wearing them, as is the B&W's tendency for a snugger fit over your ears and head. While it feels nice and secure to begin with, after a few hours of constant wear, it can be a little tiring, and the Sonys are more comfortable over longer listening periods.
That's helped by squishier ear cushions too – the PX use a memory foam material that's a little firmer and less forgiving.
All that said, over the duration of testing so far, I have noticed the PX fit ease up a little, and if my experience with the P5 and P7 cans is anything to go by, they'll probably slacken up further still. That doesn't stop them feeling a touch heavy on your head though.
Winner – Sony WH-1000XM2
While the B&W are worth persevering with, the Sony WH-1000XM2 are long-plane-ride comfy right out of the box.
B&W PX vs Sony WH-1000XM2 – Features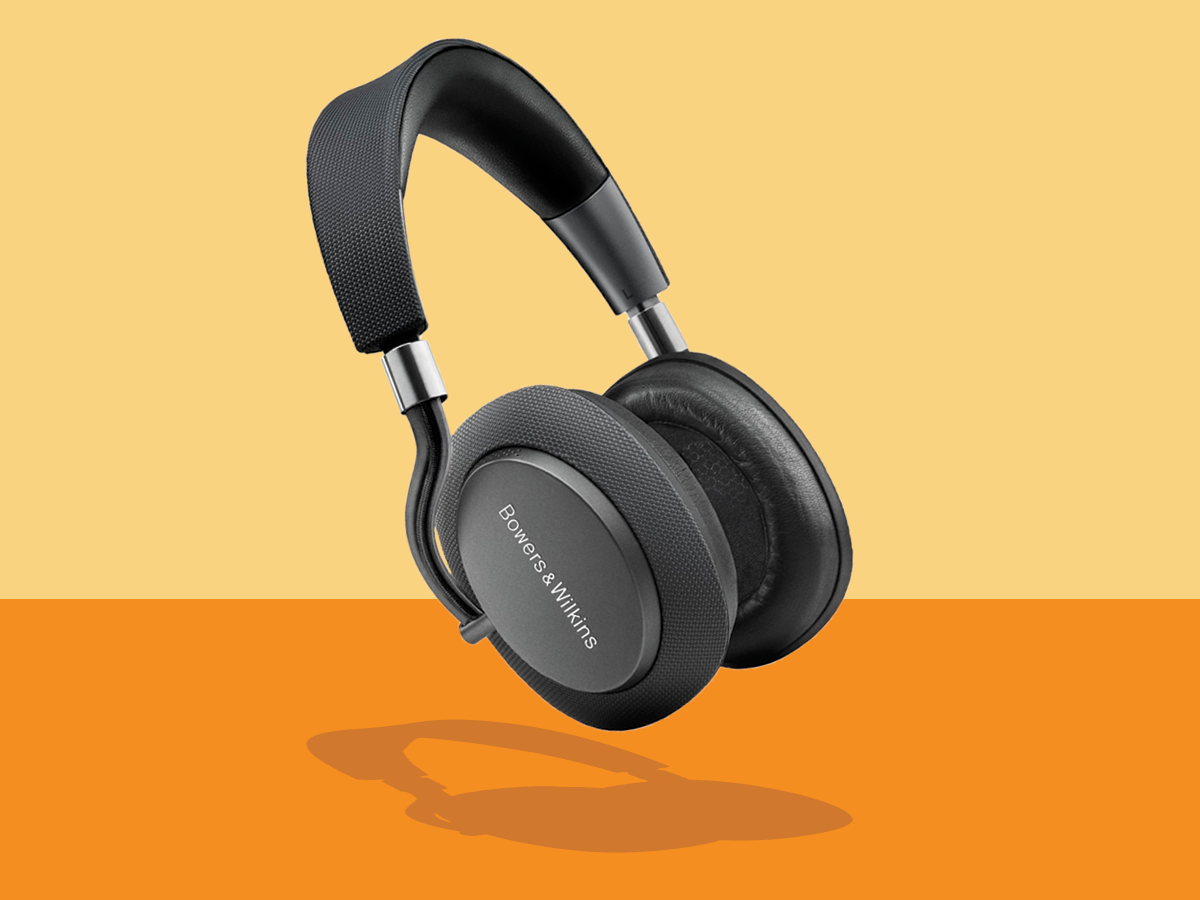 Both the B&W and Sony have a few features up their sleeve to help give themselves the inch against the competition.
B&W has gone for a 'wear sensor' that will detect when your headphones are on or off, and pause your music automatically to suit – even if you just nudge off one earcup to have a quick conversation.
This continues when you take them off for the day, with the PXs placing themselves into a deep sleep until you pick them up again – no need to bother with remembering to turn them on or off at any time.
This all sounds good on paper, but it does need a bit of work. It all started well during our test, but with more use, I noticed some head movements could cause brief dips and dropouts.
At the other end of the scale, I even had to re-pair the headphones entirely on one occasion, when the wear sensor seemed to fail completely, and it continued playing music when I took them off.
Overall it just feels a bit buggy at the moment, but when it works, it's a very useful feature indeed – particularly the deep sleep and auto connect mode. Here's hoping a software update sorts the inconsistencies soon, and you can keep it switched off for now if you prefer.
The Sony WH-1000XM2 sticks to what it knows, with touch gesture control on the right ear cup that it had in its predecessor. This allows you to swipe up or down for volume controls, left and right to skip tracks, and a double tap to play/pause.
There's also a voice pass-through option called Quick Attention, which allows you to have a chinwag with someone by placing your palm over your right ear to let their chatter in, and a handful of 'Smart Auto' settings.
These aim to detect what you're doing and change the level of noise cancelling to suit. However, we found it could be rather slow to register our movements, so we preferred to keep it off and adjust the ambient settings manually.
Winner – Sony WH-1000XM2
Though Sony's touch controls can take a little adjusting to, they feel more reliable – and therefore more useful – than B&W's wear sensor does at the moment.
B&W PX vs Sony WH-1000XM2 – Battery life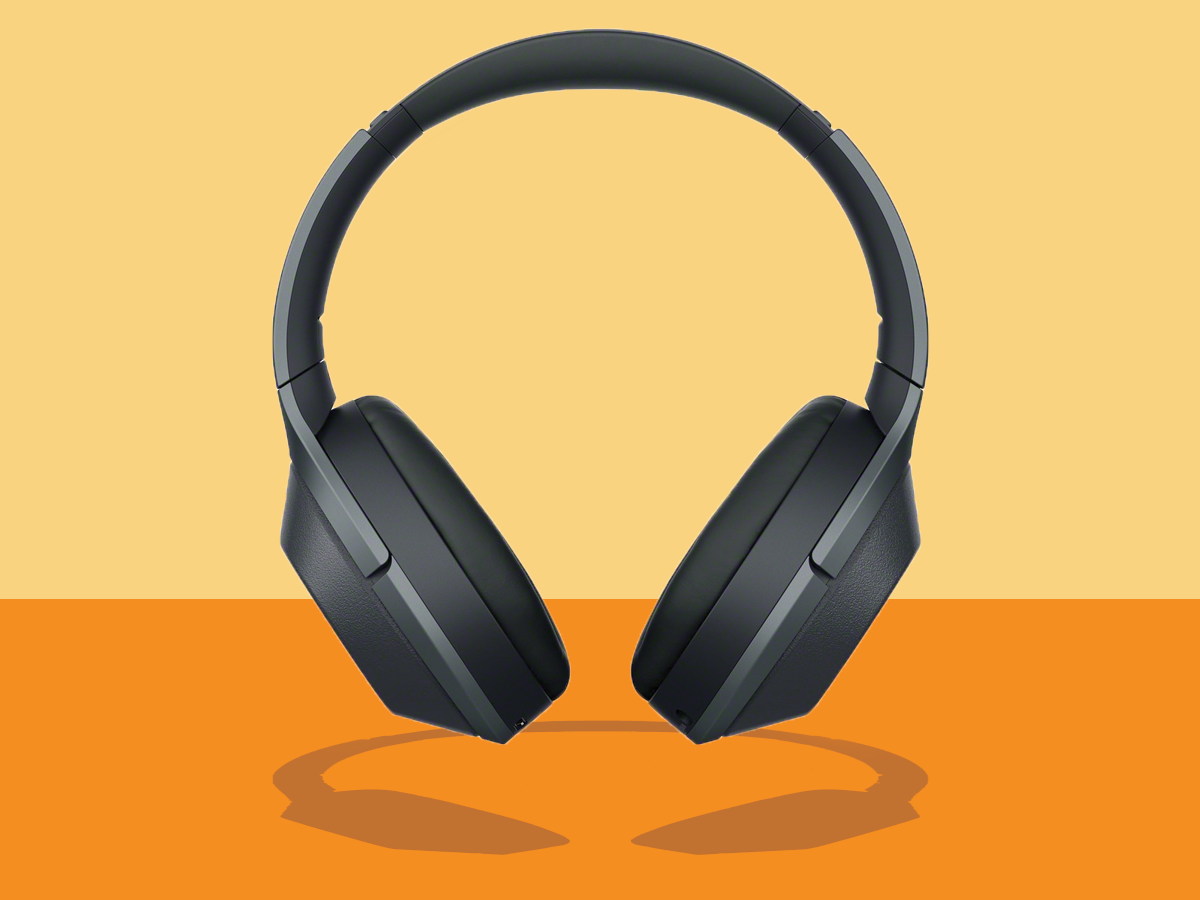 The WH-1000XM2 get a battery boost from their predecessors and promise 30 hours wireless and 40 hours wired, while the PX offer 22 hours wireless and 33 hours wired. That means you'll get an extra transatlantic flight out of the Sonys, but both are very respectable times indeed.
What gives the WH-1000XM2 the edge, though, is their ability to play passively. If you forget to charge them and run out of juice half way into a long flight, they can play wired with all noise cancelling off. The B&Ws can't – even playing wired without noise cancelling activated, they need to be turned on.
Winner – Sony WH-1000XM2
The Sony WH-1000XM2 has the longer battery life, but their ability to play passively is a big tick in their corner too.
B&W PX vs Sony WH-1000XM2 – Sound quality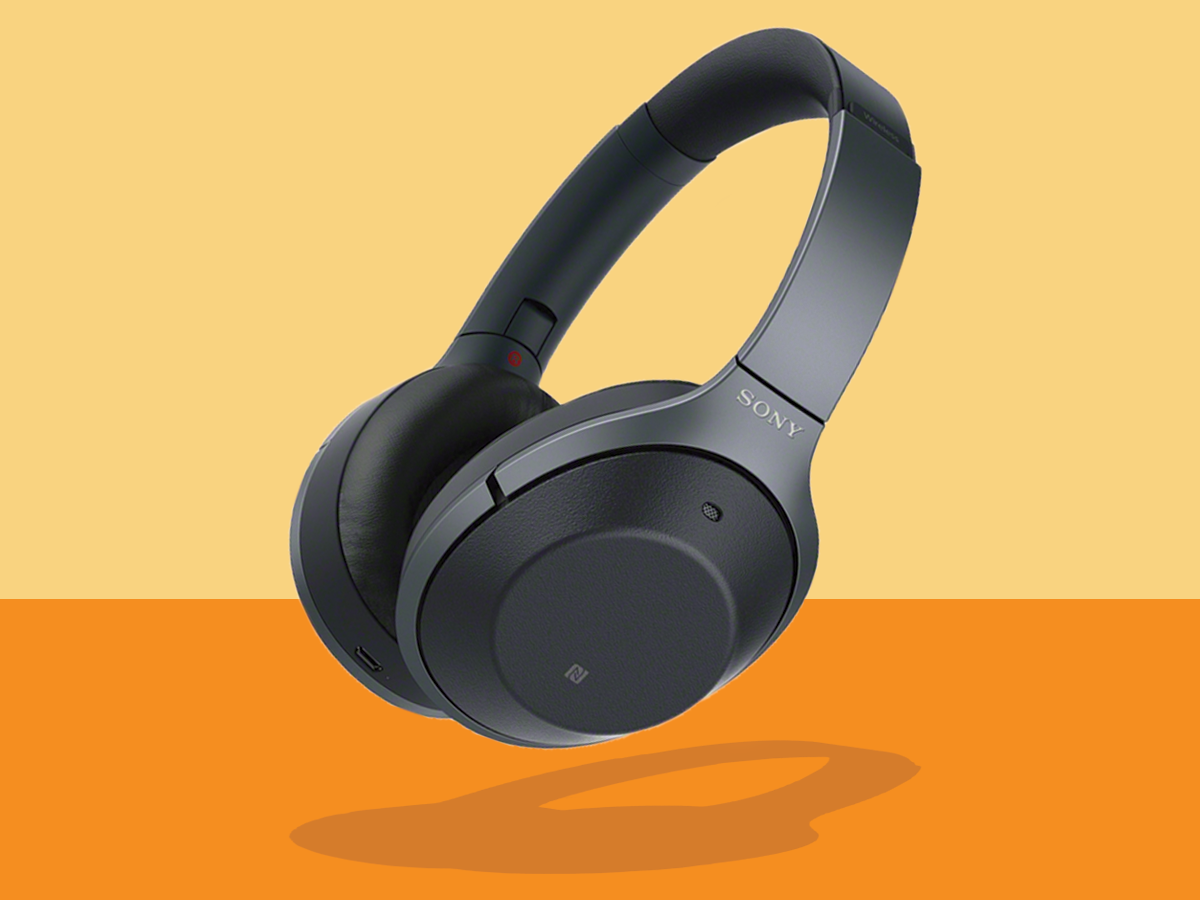 To cut a long story short, both of these headphones sound excellent, and you're unlikely to be disappointed with the performance of either. They have a different presentation – the Sonys have a richer sound, with a warmer, weightier bass and crisper treble, while the B&W PX are more balanced, with a strong, focused midrange and arguably more natural sound.
You won't find either wanting for detail or dynamics, though the B&W are a touch more transparent with recordings – you'll really tell the difference between a poor-quality track and a good one. The Sonys are a bit more forgiving, but therefore not quite as insightful.
There is a considerable 'but' to take into consideration here. The sound quality on the B&W PX is vastly affected by its noise cancelling – it even says in its app that noise cancelling should be turned off for the best performance.
That's no big surprise – ANC filtering by its very nature will have an effect on sound quality – but the Sonys manage to keep the differences to a minimum. There is very little to tell the WH-1000XM2 apart with ANC on or off, but with the PX, it shrinks the soundstage considerably, thickens up the sound and brightens the treble.
This is only the case on the harshest noise cancellation mode – switch from 'Flight' to 'Office' and the audio opens up again to a B&W sound we're much more accustomed to. It's a very similar presentation to having the noise cancellation off completely.
This does mean it doesn't block out as much noise, but it's a trade we'd take for these to sound their best.
And at their best, they shine. They're fun, upbeat and engaging. The Sonys are a touch more spacious and upfront in their presentation, but there's a natural fluidity to the way the PX do things that's really enjoyable. The bass is a touch more controlled too.
Another thing to consider is that we found the B&W PX improved with considerable "run in" time. The more you play music through them, the better they sound.
Winner – Draw
When performing at their best, the B&Ws pip the Sonys for out-and-out sound quality, but you'll have to take a hit on noise cancelling to get there. That's annoying for a pair of noise-cancelling headphones. For that reason, we're calling this one a draw.
B&W PX vs Sony WH-1000XM2 – Noise cancelling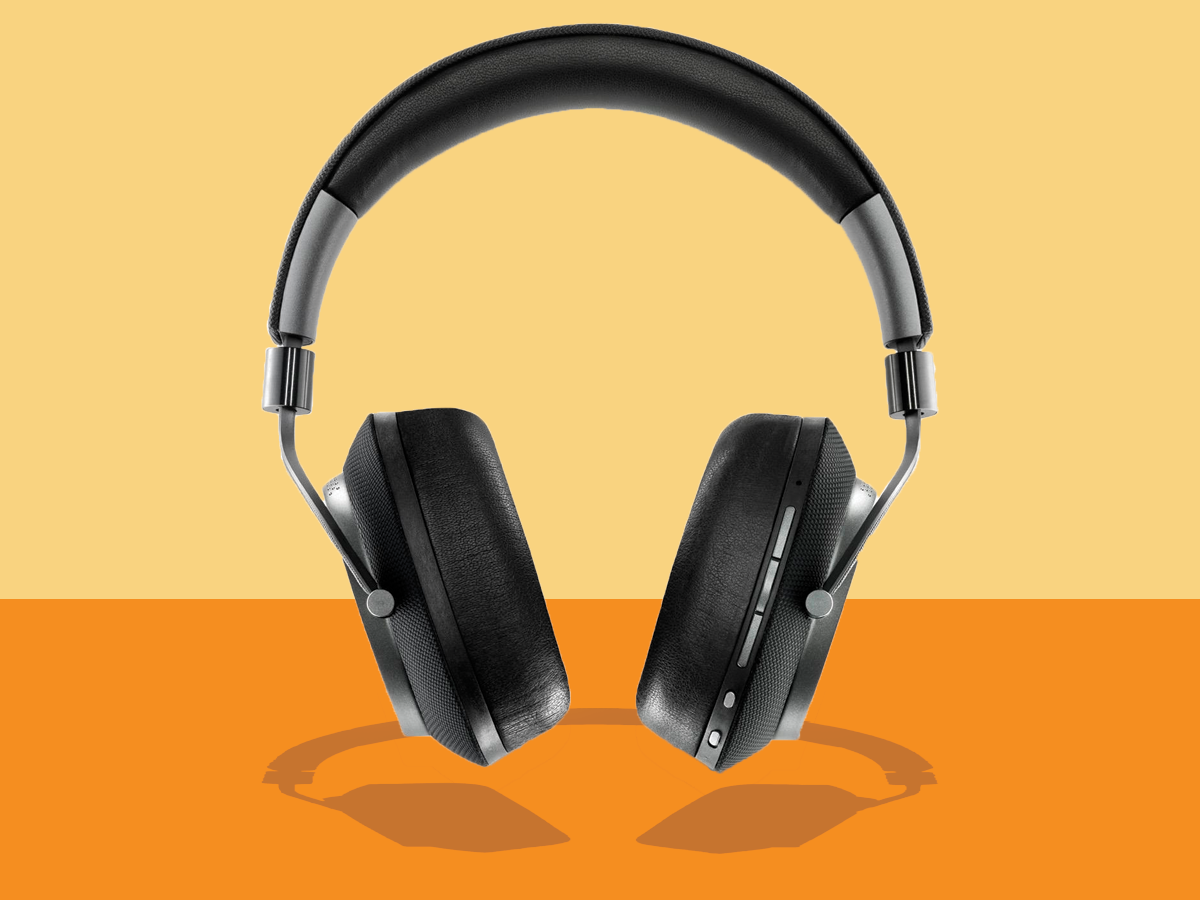 When the Sony WH-1000X came out last year, they matched market-leader Bose for their noise cancelling – something no headphones before them had managed. Their predecessors are just as convincing, achieving almost eerie levels of silence from any annoying racket going on around you, with a new Atmospheric Pressure Sensor specifically for improving sound on plane journeys.
They tailor the noise cancelling specifically to you as well, firing a number of sounds during first setup that analyses the size of your head, and takes into account things like hair and glasses.
The B&W PX, on the other hand, has three levels of noise cancelling – Office, City and Flight – and each one allows you to adjust the amount of voice pass-through you want (with a default setting).
Flight is the mode that blocks out the most, but it can't compete with the amount of quiet offered by the Sonys – it'll get rid of dull transport rumbles but other sounds will get through, albeit with the edge taken off.
The more natural approach from the B&W PX does have plus side – that 'sucking' feeling that some noise cancelling headphones can have on your ears is nowhere to be found, plus the earcups are pretty good at passively blocking out noise too.
Winner – Sony WH-1000XM2
If you want peace and quiet from your noise cancelling, the Sony WH-1000XM2 remain the best you can get.
B&W PX vs Sony WH-1000XM2 Verdict
Choosing between the B&W PX and Sony WH-1000XM2 requires you to answer one question – how much do you need noise cancelling? If you're a regular traveller, the Sony WH-1000XM2 get our vote. They'll do the best job of silencing the hubbub, have an outstanding battery life and sound really good while they do it.
If, on the other hand, you're looking for a stylish pair of wireless headphones that can chip in on noise cancelling every now and then, or you're not bothered by the absolute quiet offered by the Sonys, the B&W PX offer the best overall sound.
Some compromises either way then, but the Sony WH-1000XM2 make the fewest. If it's a pair of noise-cancelling headphones you're after, that is where your money is best spent.
Winner: Sony WH-1000XM2