Flat vs curved monitors and displays: which is best?
Flat or curved, which way do you swerve?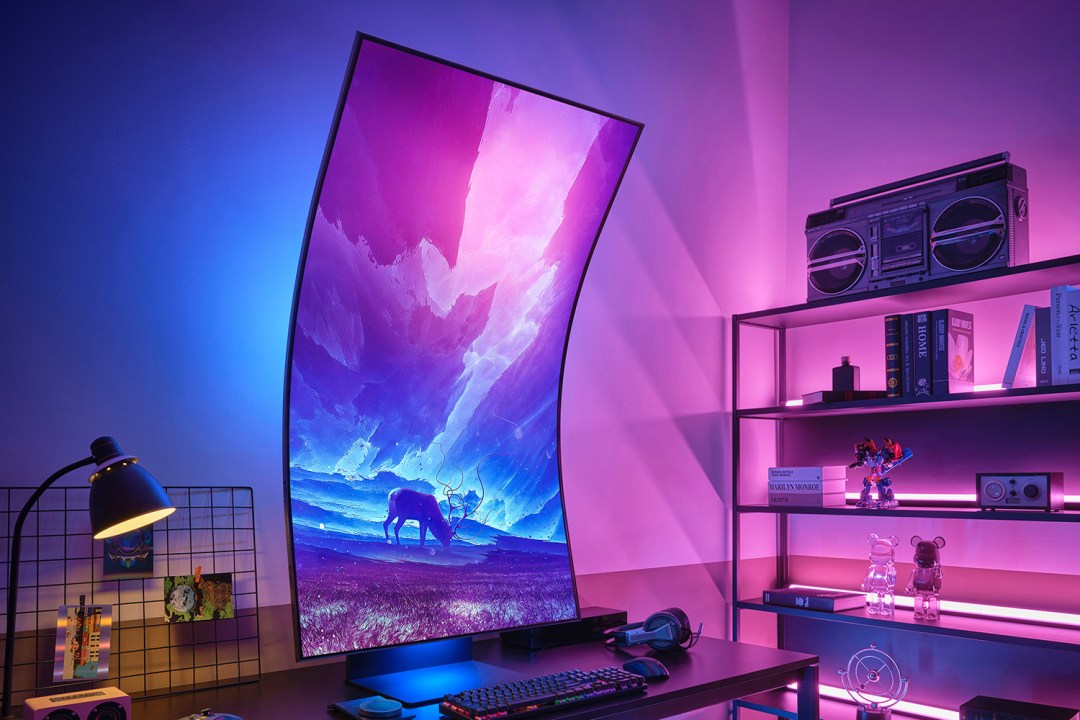 Gone are the days when the only thing to consider when buying a TV is whether you wanted it in black and white, or colour. This year, Samsung has debuted what it bills as the world's first dual 4K gaming monitor, the Odyssey Neo G9, which comes with a stupendous 7680 x 2160 resolution. There are graphic-boosting gaming monitors with 240Hz refresh rates, and with Corsair's Xeneon Flex OLED you can quite literally bend the screen to your will.
That's a real smorgasbord of panel options. But when it comes to immersive, graphically superior gaming, there are really only two screen options to consider. Do you need a flat screen, or is curved the way to go? There are pros and cons to both, and what's best for you depends on what you need it for.
---
Flat screen vs curved: what's the difference?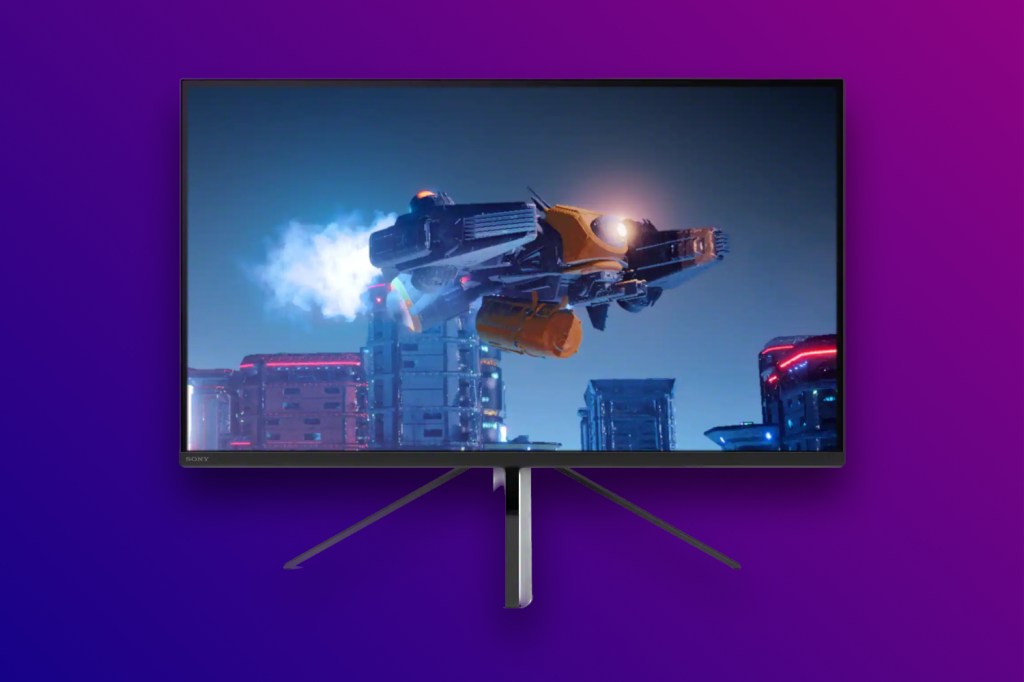 In news that will surprise nobody, the key difference between a flat screen and a curved monitor is that one is flat, and the other is curved. But the devil is in the detail.
TVs first went curved to appeal to home cinema fans, but the tech failed to gain traction – just like 3D TVs did a few years prior. On a smaller scale, though, curved displays found success with desk-bound gamers and creatives. The way they fill more of your peripheral vision offers a more enthralling experience than you'll get with a flat screen.
Curved screens are also generally wider than their flat counterparts, making them great for navigating multiple programmes and apps.
---
Flat screen vs curved: pros and cons
A curved screen offers greater immersion and ups the action by filling your vision with glorious HD explosions. And, now that curved screens have found a suitable home with gamers, they're are coming optimised with greater gamer-friendly tech, like HDMI 2.1 connectivity or pre-loaded smart TV functions for quickly booting up Twitch and YouTube.
Curved monitors generally suffer more from glare than flat screens, though. That's not a technical flaw as such, but is rather down to a curved screen being able to catch light from more angles. That said, models like the LG UltraGear OLED comes with an anti-glare coating.
A curved screen is only really designed for a single person, too. For hardcore gamers, streamers, graphic designers or those who live their lives hoarding a thousand tabs at once, that's not a problem. If your PC screen doubles as a Netflix vessel, though, a flat screen is probably the way to go. The extra depth of a curved monitor also takes up more space than a flat screen, which is something to keep in mind for home setups. But if you have enough space, the perfect lighting conditions and the work to warrant it, a curved screen can't be beaten.
---
Flat screen vs curved: what to go for
Best all-rounder: Alienware AW3423DW (curved)
When the Alienware AW3423DW arrived in early 2022 as the first ever QD-OLED gaming monitor, sceptics wondered whether this next step in gaming tech would deliver. They shouldn't have worried, though, as the AW3423DW proved to be one of the best gaming monitors out there. With a 21:9 aspect ratio, 3440 x 1440 resolution and a 1800R curvature, the monitor also delivers with a 175Hz refresh rate and a response time of 0.1ms. A key element to note, though, is that the AW3423DW does not come with a HDMI 2.1 port. It does have Nvidia G-Sync on-board, but AMD owners could save almost £200 by opting for the AW3423DWF instead.
Flat alternative: Corsair XENEON 32UHD144
---
Best for budgets: BenQ Mobiuz EX240N (flat)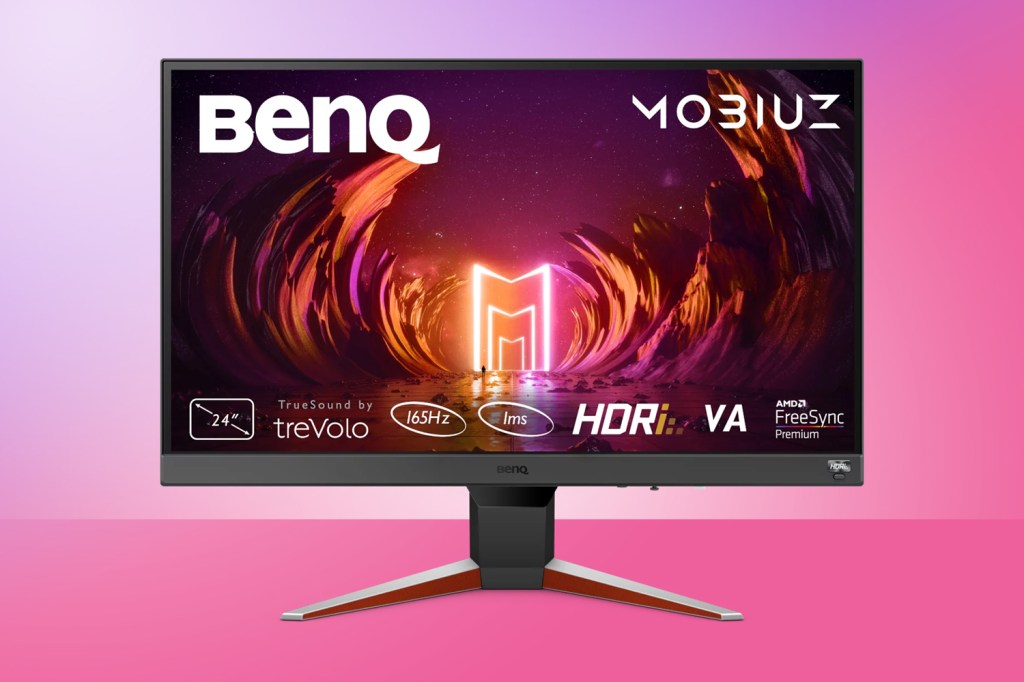 For a nifty gaming monitor at a wallet kind price, you can't go far wrong with the BenQ Mobiuz EX240N. The 24in EX240N delivers a 165Hz refresh rate and 1ms response times, alongside HDMI 2.0, DisplayPort 1.2 and a 3.5mm headphone ports. The Mobiuz EX240N is on sale now, directly from BenQ and from Amazon, with prices starting from £169.
Curved alternative: MSI Optix MPG341CQR
---
Best for big spenders: Samsung Odyssey Ark (curved)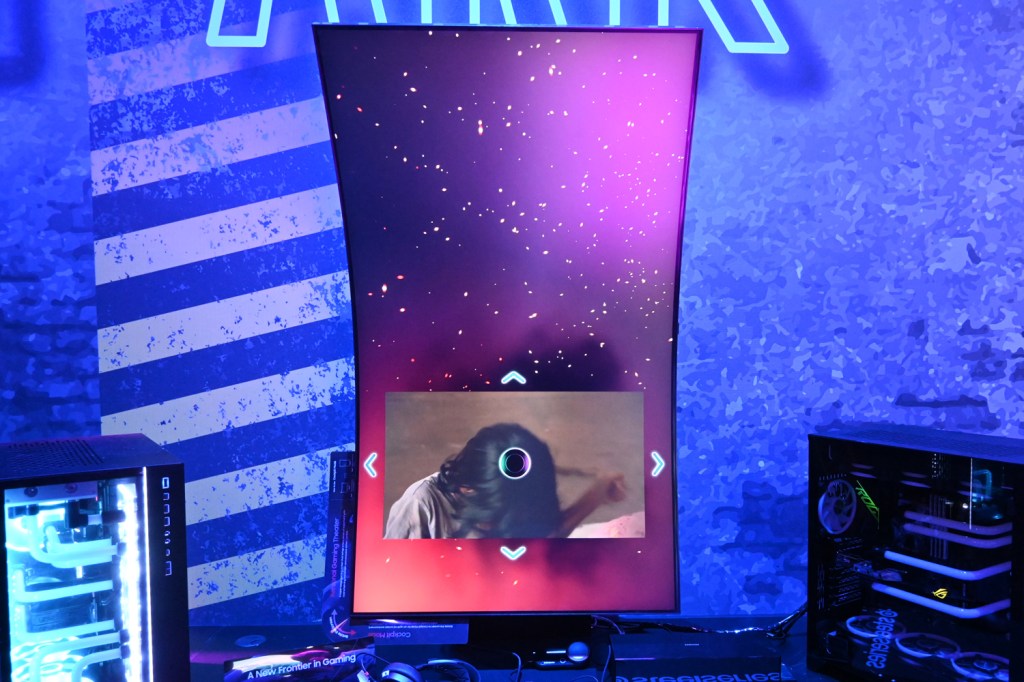 The Samsung Odyssey Ark is one of the most outlandish gaming monitors ever made. Think we're exaggerating? Just look at the specs: it's a 55in curved beast with eye-searing HDR and a pivoting stand that'll turn from portrait to landscape with a push. It's the kind of screen that can make every game look incredible, but you'll need deep pockets to invest in one.
Flat alternative: Asus ROG Swift OLED PG48UQ