Google Nexus 9 vs Apple iPad Air 2
Two high-end tablet kings from the rival clans of Apple and Google are ready to fight to the death for your cash. Which will you choose?
Google versus Apple. Rivalries don't come much bigger than this.
Well, technically, HTC versus Apple. But either way, it's Android's tablet poster boy squaring up to Apple's flagship tablet.
With specs galore and the latest versions of iOS and Android on offer, we've got a real fight on our hands. So let's jump straight in.
Apple iPad Air 2 (£500)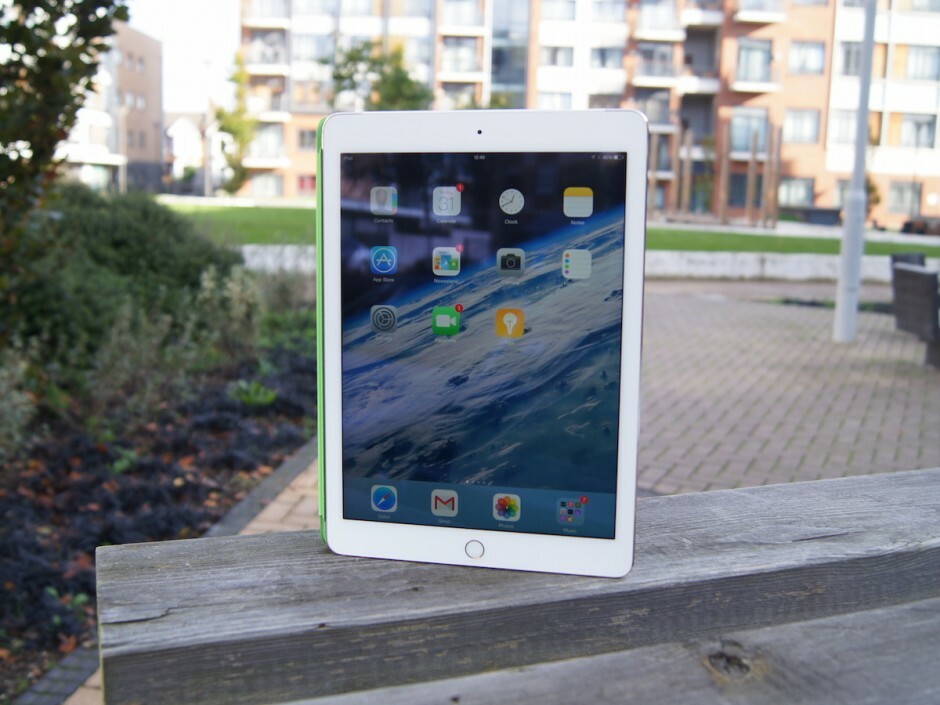 What's the story?
Another year, another iPad. But this one is a bit special. For the same £400 as last year, you get the world's thinnest tablet that's also the world's best for use out in the sun. It even has a fingerprint scanner just like the iPhone 6. The correct response: Cor, blimey.
Is it any good?
At first glance, the iPad Air 2 may seem a bit too similar to last year's Air. But it's a big step forward in some ways. At 6.1mm it's incredibly slim — much skinnier than the Nexus 9. This and the relatively light 437g weight mean it's fairly portable despite being bigger than the Nexus thanks to its 9.7-inch display.
It doesn't mind being outside either, as it has a fantastic anti-glare coating that all but banishes reflections. Just make sure you don't take it out in the rain – it loves the sun, but really hates the wet stuff.
With its metal body, it's a bit snazzier and better-made than the Google tab; and while the Nexus's graphics brain sounds impressive, so is the iPad's A8X chipset. Devs have even got parts of Battlefield 4 working on the thing.
If you don't mind paying an extra £80 then the iPad is the full package.
Stuff says: ★★★★★
READ MORE: Apple iPad Air 2 review
Google Nexus 9 (£320)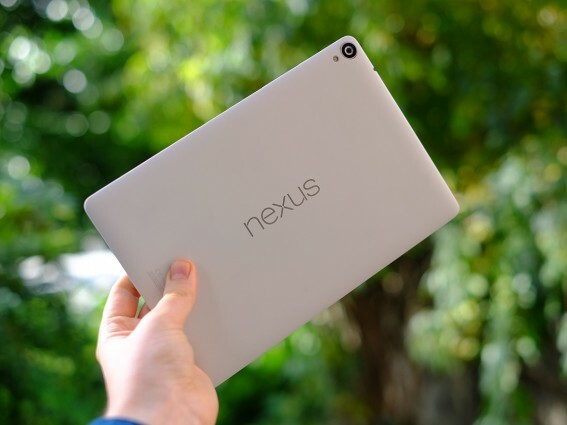 What's the story?
The first new Nexus tablet since the 2013 Nexus 7 shakes things up with an iPad-shaped 4:3 screen, super-powered 192-core graphics chip and the new Android 5.0 Lollipop OS. It's also £80 cheaper than the iPad Air 2, giving you some change to tool up with accessories.
Is it any good?
The Nexus 9 isn't going to make jaws drop like an iPad Air 2 might. With a plastic rear and a thicker body, it's more ordinary-looking and feeling. The new, squatter aspect doesn't half make it great to use compared with earlier Androids, though – especially for sofa-based browsing. And the 8.9-inch screen offers exactly the same number of pixels as the iPad.
Google seems to want to make Android a bit more iPad-like in its style, too. Lollipop shakes off many of Android's residual nerdy bits, and the smartly restrained colours of its interface would make Farrow & Ball proud. Sadly, there are still many Android apps that aren't optimised for tablets, and one of Android's great advantages (removable storage) has been left out.
For the hardcore crowd, the Tegra K1 brings oodles of power, but we struggled to find a real-world difference. They're both as fast and smooth as a freshly buttered otter.
The design isn't as pristine, but it's the most convincing iPad-style Android alternative.
Stuff says: ★★★★☆
Verdict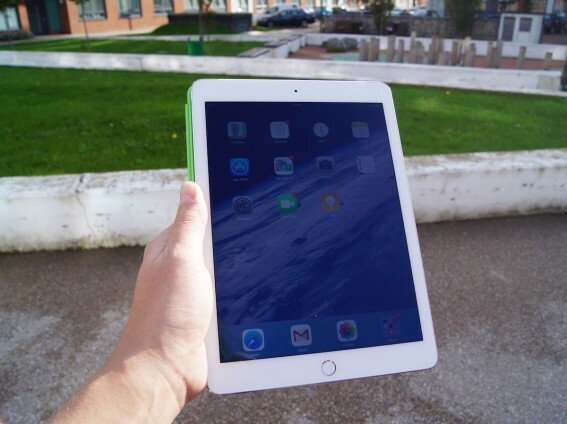 The iPad Air 2 walks away victorious, and is the tablet we'd recommend if you're sitting on the fence.
Apple's build quality is far superior, with a solid, deliciously thin metal body on offer, compared to the Nexus 9's plastic build.
iOS tablets app remain on top too, with more dedicated slicker, prettier made-for-tablet apps residing on Apple's app store.
If you're an Android fan of course then there's no competition however: the Nexus 9 will be the way to go.