Home runs: The 11 best smart home gadgets of CES 2018
Robo-butlers, dishwashers and snore trackers: our top connected home picks from the show floor
There's no doubt about it: buoyed by the widespread adoption of Alexa and Google Assistant-equipped kit and flexible platforms like Samsung's SmartThings and Apple's HomeKit, smart home tech feels like it's finally on the cusp of mainstream adoption.
After a decade or so of languishing in the consumer tech background, connected home products are getting some proper time in the spotlight – and there's no brighter place than Las Vegas, where this year's CES has seen a slew of smart home devices launched and teased.
No need to trawl the web for details, though: we've picked out the highlights for you.
Heatworks Tetra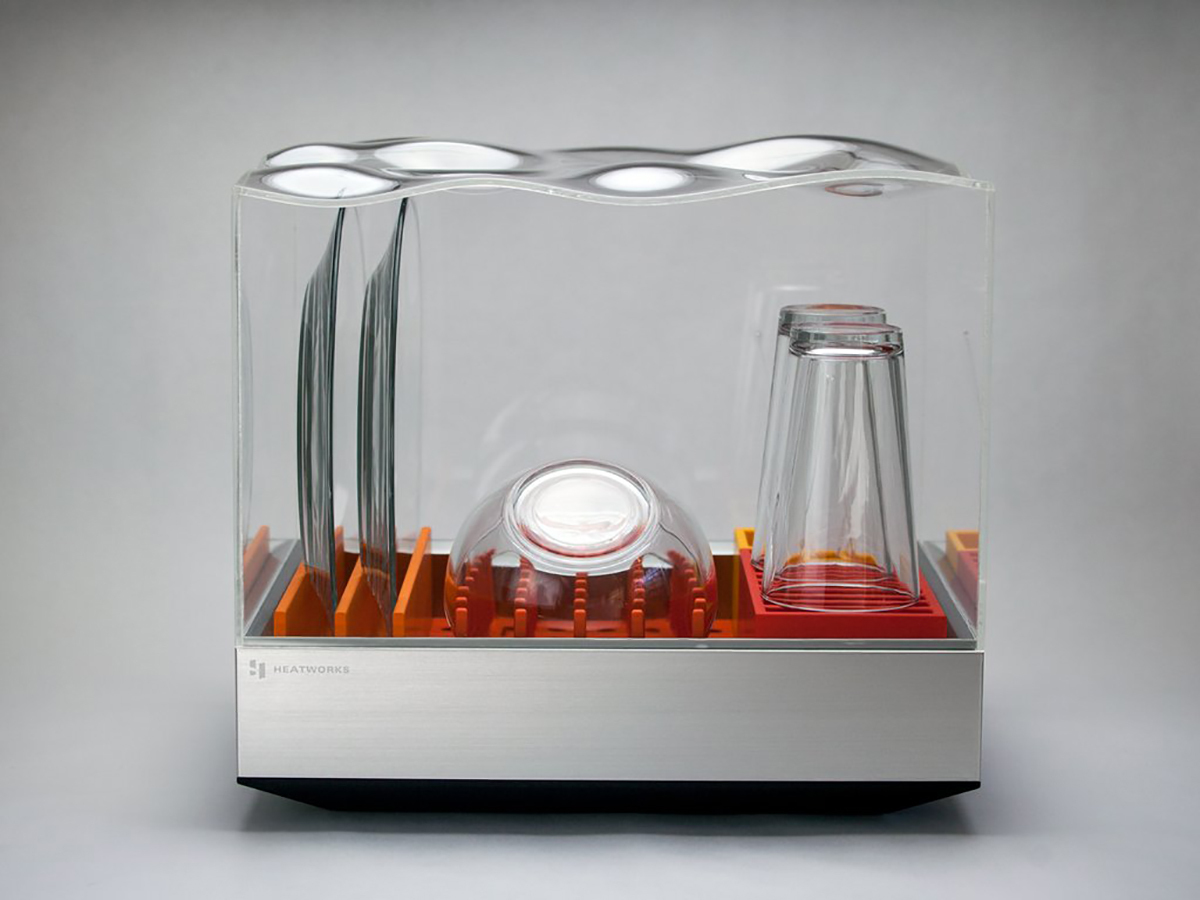 Traditional dishwashers have always been touted as more water efficient than washing up by hand, but the Tetra (US$299) takes conservation to dazzling new heights.
Sitting on your kitchen worktop, this compact and shapely appliance (created by Heatworks in partnership with Frog Design) has space for a couple of place settings' worth of cutlery, crockery and glassware, which it'll clean in a mere 10 minutes, using just over two litres of water. That's seriously fast and seriously eco-friendly.
What's more, the Tetra can be controlled and monitored through a companion app, which allows you to tweak pressure and cycles, or trigger the cleaning remotely. How dishy!
Due: Late 2018
Lenovo Smart Display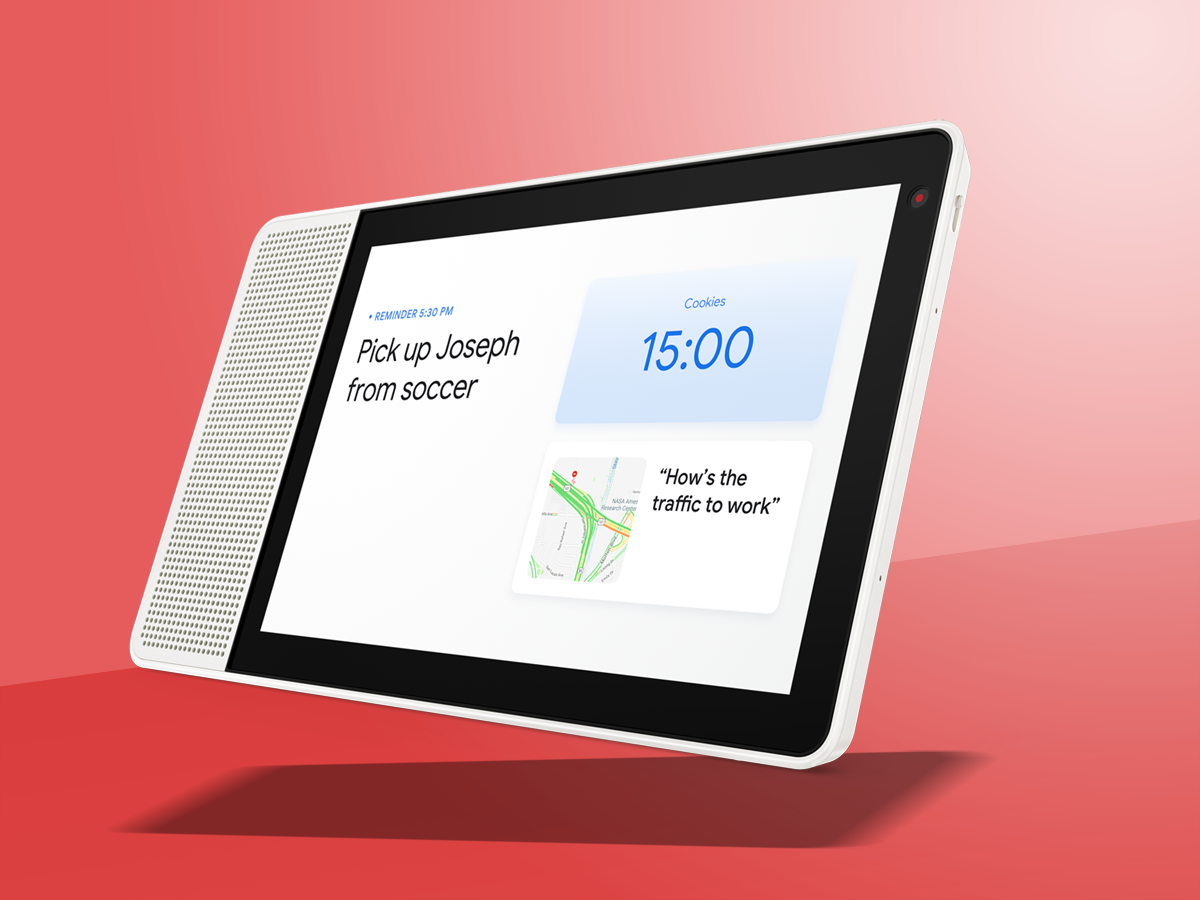 Keen on the idea of screen-equipped smart speakers but not sold on the Amazon Echo Show's boxy design? In that case, Lenovo wants a word.
Its forthcoming Smart Display is a sleek Google Assistant-powered slab with a touchscreen (available in 8in and 10in varieties) that'll actually show you results gleaned from your voice searches – calendar entries, requested YouTube clips, weather reports – as well as allow you to make video calls and play music.
It'll also function as a hub for controlling all your other smart home products and systems, making it sound something of a steal for its US$200+ asking price.
Due: Summer 2018
Nokia Sleep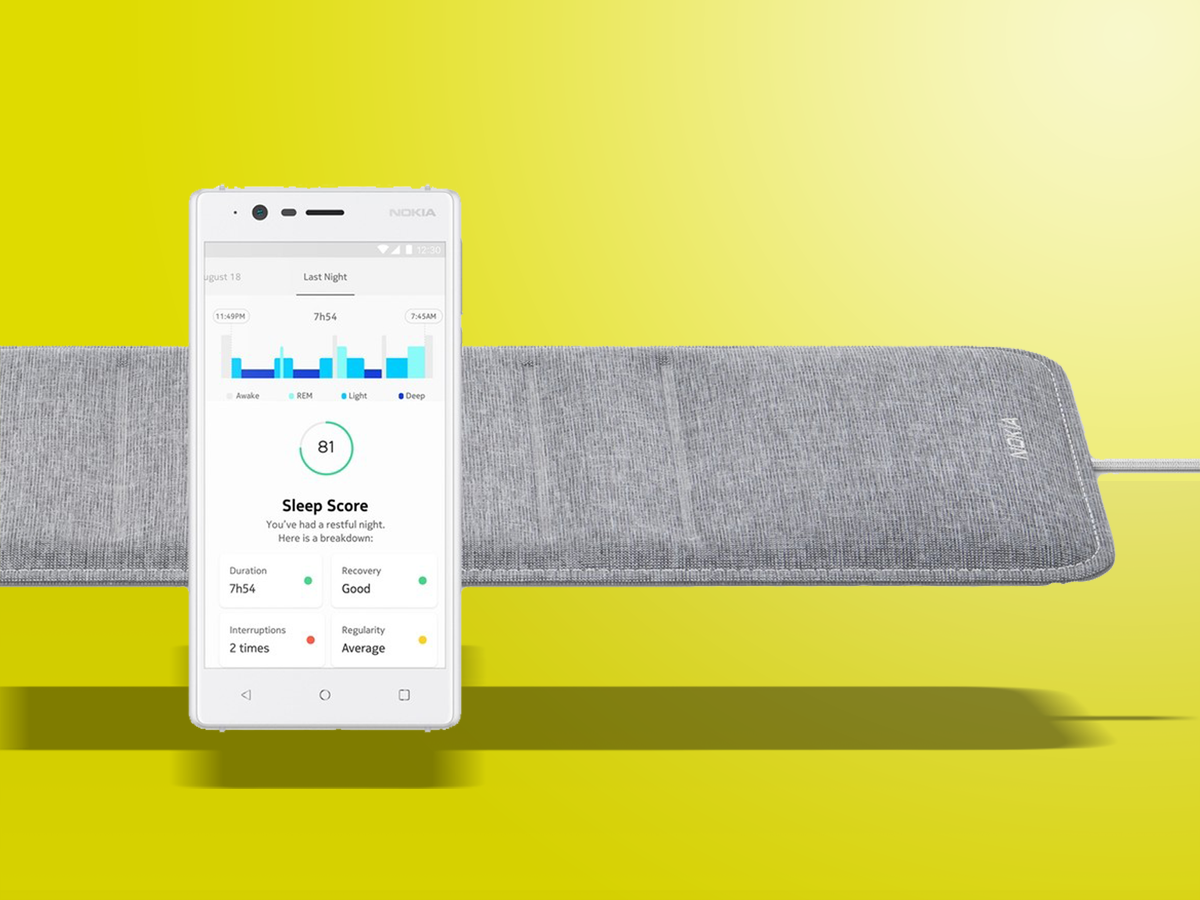 Sleep trackers have been around for a while, but Nokia's new Sleep pad looks set to be the smartest way to record, analyse and act on your slumber habits yet. A US$100 Wi-Fi-equipped pad that slips under your mattress, it'll keep tabs on your sleeping cycles, as well as tracking snoring, feeding the information to Nokia's Health Mate app for your browsing pleasure (or lack of pleasure, perhaps, when you discover just how frequently you snore).
But it doesn't stop there: IFTTT integration means it can link up with other smart home products, so you could set up a system where your smart lights dim as you drift off, or your smart blinds rise and your smart heating system kicks in when you begin to wake. Dreamy.
Due: Winter 2018
Nanoleaf Light Panels and Remote
We're big fans of Nanoleaf's triangular Aurora panels, and now the Canadian light-smith has announced some square smart lights with bonus skills.
Like before, these HomeKit-friendly panels can be linked together to create a wall-illuminating pattern, but this time in even greater numbers – up to 1,000, rather than the triangular panels' limit of 30 panels.
It's not yet clear how much that'd cost, but we've already started clearing a space on our wall – particularly as the new square panels will also apparently be touch sensitive, letting you dim them and change their colour with a touch.
If you're looking for more tactile Apple HomeKit controller, Nanoleaf also announced the slightly more niche Remote. It might look like an accessory for the most deluxe Dungeons & Dragons campaign ever, but the glowing 12-sided Remote is a shortcut to one of 12 different smart home preset profiles – just flip it so that the profile you want (for your lights, heating or music playback) is facing upwards and that profile will magically come into being.
Due: Aurora square panels (TBC), Spring 2018 (Remote)
LG WK7 Smart ThinQ speaker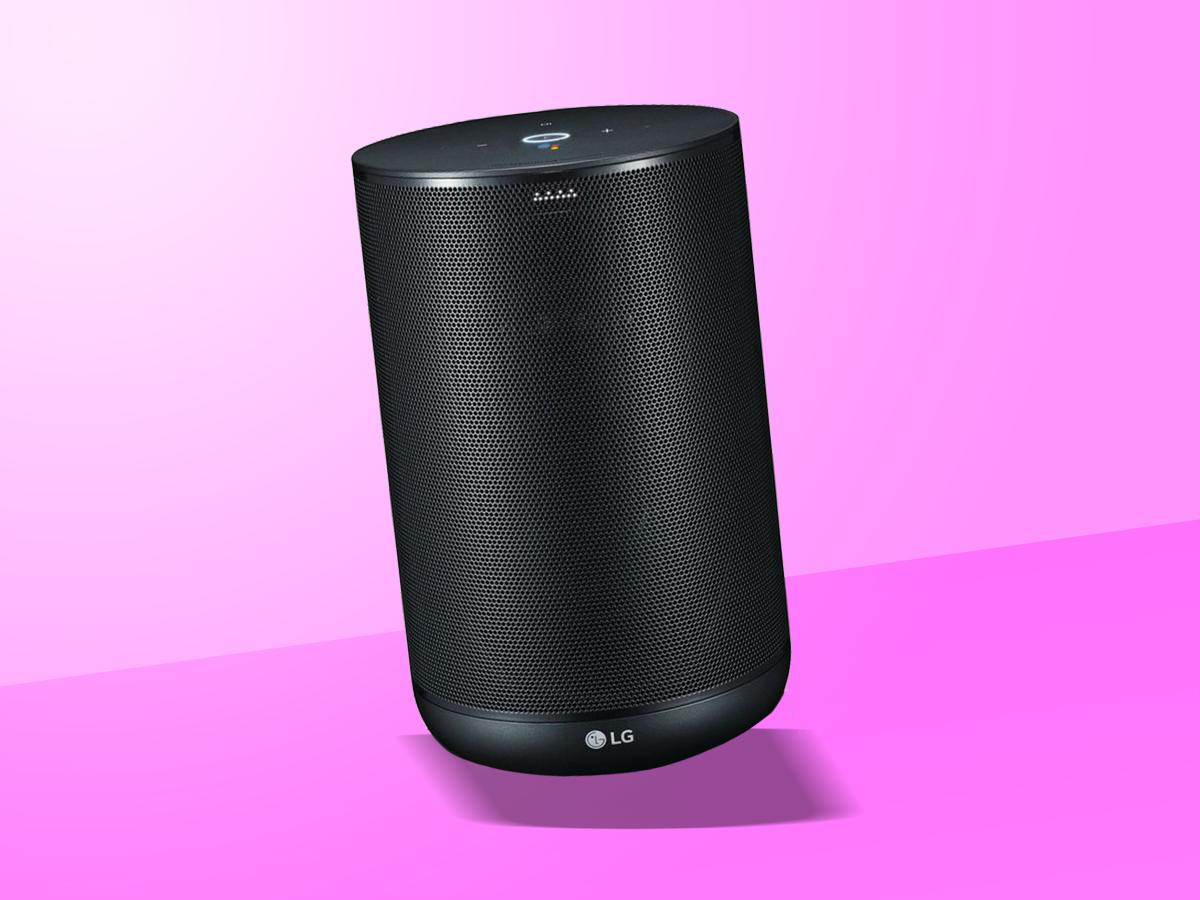 LG's answer to the Amazon Echo and Google Home, the WK7 smart speaker arrives with Google Assistant baked in, giving you as the same voice-powered hub talents as the Home.
However, LG's pitched the WK7 as something of a premium audio option, making much of its Meridian-tuned sound profile and lossless Hi-Res Audio compatibility. There's also Google's Chromecast capabilities built in, which presumably means you can hook it directly up to a TV to stream video, music, photos and web pages.
It comes with LG's own ThinQ AI tech too, which makes it a hub for controlling all of LG's new smart home products: fridges, ovens, air purifiers, robot vacuum cleaners, washing machines and much, much more. Do we need yet another smart home platform? Probably not, but we're interested to see how the AI skills can get traditionally solo white goods talking together.
Due: Soon
Philips 7703 Series TV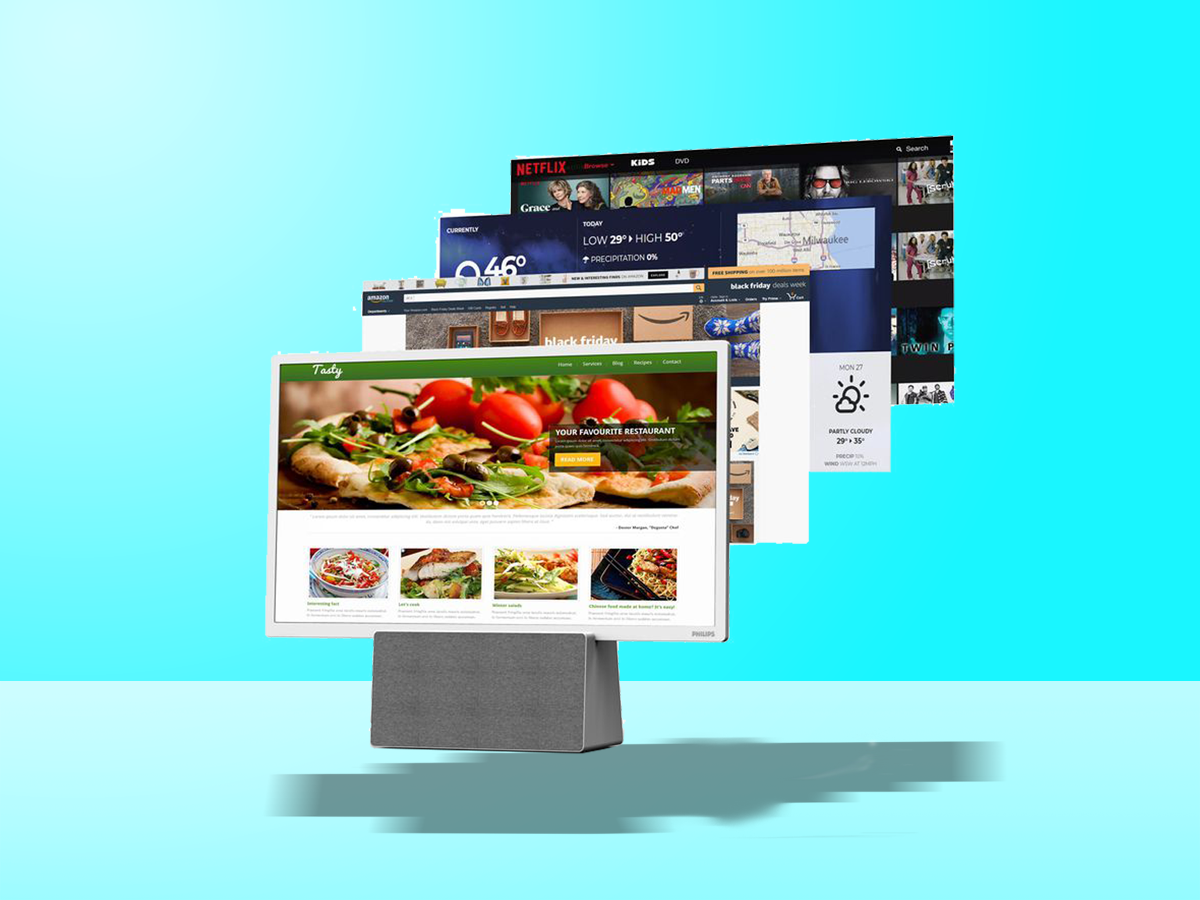 While we wouldn't advise settling into a particularly enthralling episode of Peaky Blinders while chopping vegetables, there's little doubt that putting a TV in your kitchen can do wonders for your culinary life – not to mention keeping your and your family entertained while you're settling down to breakfast.
And Philips' new 24in TV (pricing TBC) is far more kitchen-friendly than most sets, being blessed with Google Assistant (as well as Chromecast and Android TV) and a built-in mic.
That means you can change channels or adjust the volume with naught but your voice – a real boon when your hands are busy stuffing a chicken for the Sunday roast – while the hefty speaker unit means it can act as a very passable Bluetooth music system too.
Due: Q3 or Q4 2018
Ecovacs Winbot X
We've covered robot window cleaners in the past, and extremely cool they are too (c'mon, who wouldn't be impressed with a device that sticks, limpet-like, to your patio doors and autonomously sluices off all the grime). But Ecovacs' CES unveiling, the Winbot X, is by far the most impressive we've seen so far.
It's all down to its rechargeable battery, which singles it out among its peers. Other robot window cleaners need to be hooked up to a power socket, but the Winbot X (US$450) can run an entire cleaning cycle – in which it'll automatically wend it way around your windows – totally cable-free. How's that for flexibility?
Due: Q2 2018
Netatmo Smart Home Bot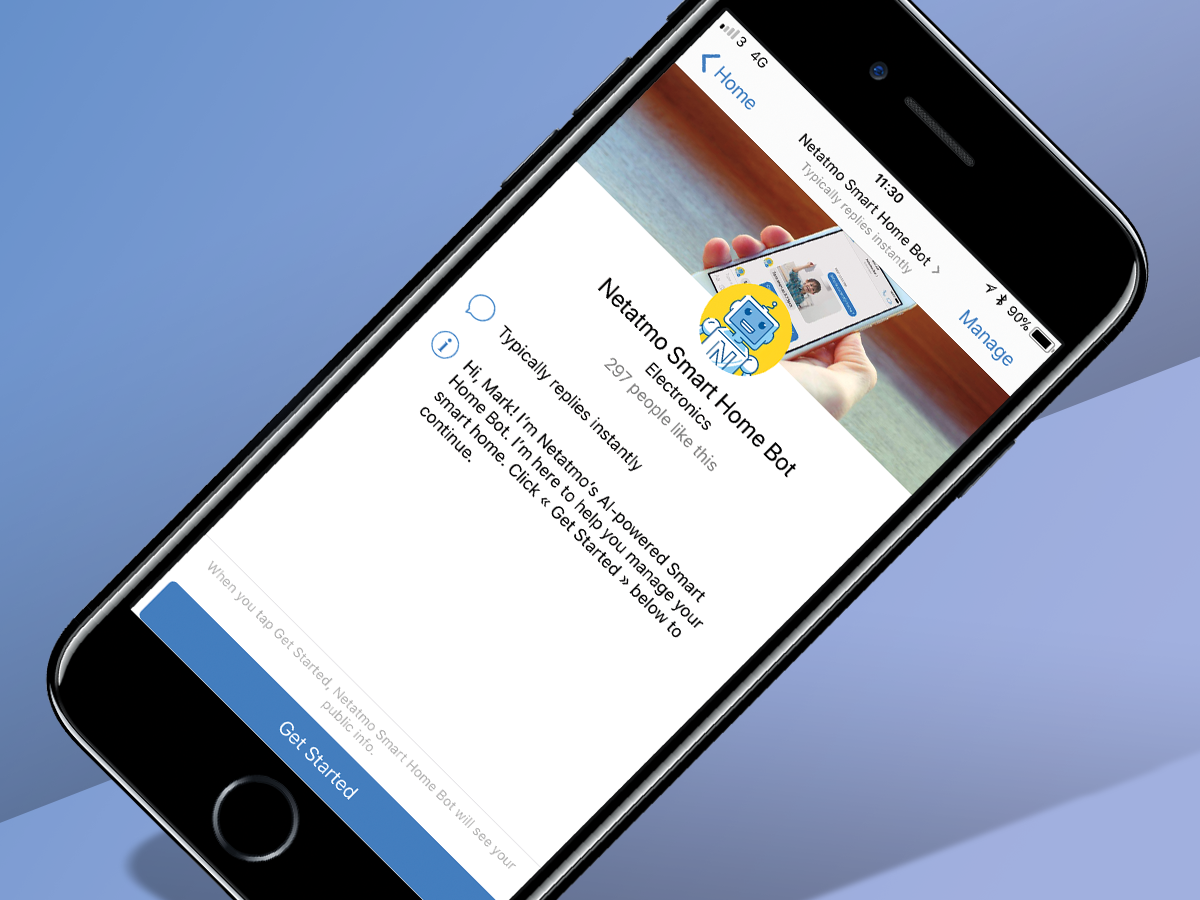 Netatmo's connected home devices (which include security cams, thermostats and weather stations) have always been platform agnostic, allowing themselves to be controlled via a variety of methods: HomeKit, Alexa, Google Assistant. Now there's one more on the list: Facebook Messenger.
Search for the company's new Smart Home Bot in Messenger and you'll be able to use natural text commands to control and query your Netatmo gear. From straightforward orders like, "turn on the kitchen lights" or, "set the heating temperature to 20 degrees" to more complex queries like, "is anyone home right now?", it's all at hand.
Useful when you've got a sore throat from all that bellowing at Alexa, perhaps?
Due: Out now
Ring Beams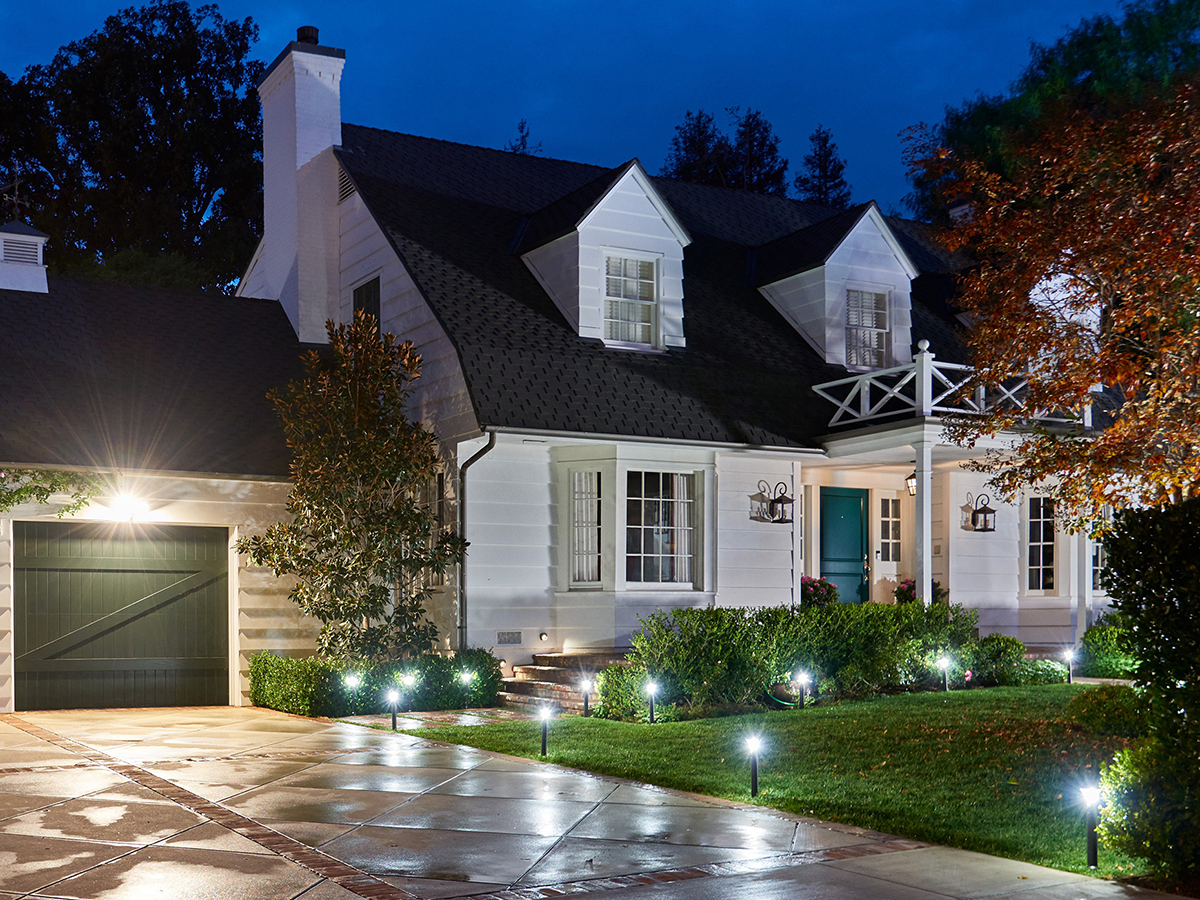 Fresh from impressing us with its video camera bell (a device which takes the existential dread out of answering the door), smart security specialist Ring picked CES as the venue to announce its acquisition of Mr Beam, a company with a neat line in wireless outdoor lights.
Mr Beam's small LED lights are designed to be easy to install, modular and offer motion-sensing, and with Ring's buy-out more skills are set to be added, such as the ability to be automatically triggered by Ring's doorbells or security cams, or controlled by the Ring app. Look out for them later in 2018.
Due: TBC
Philips Hue and Razer Chroma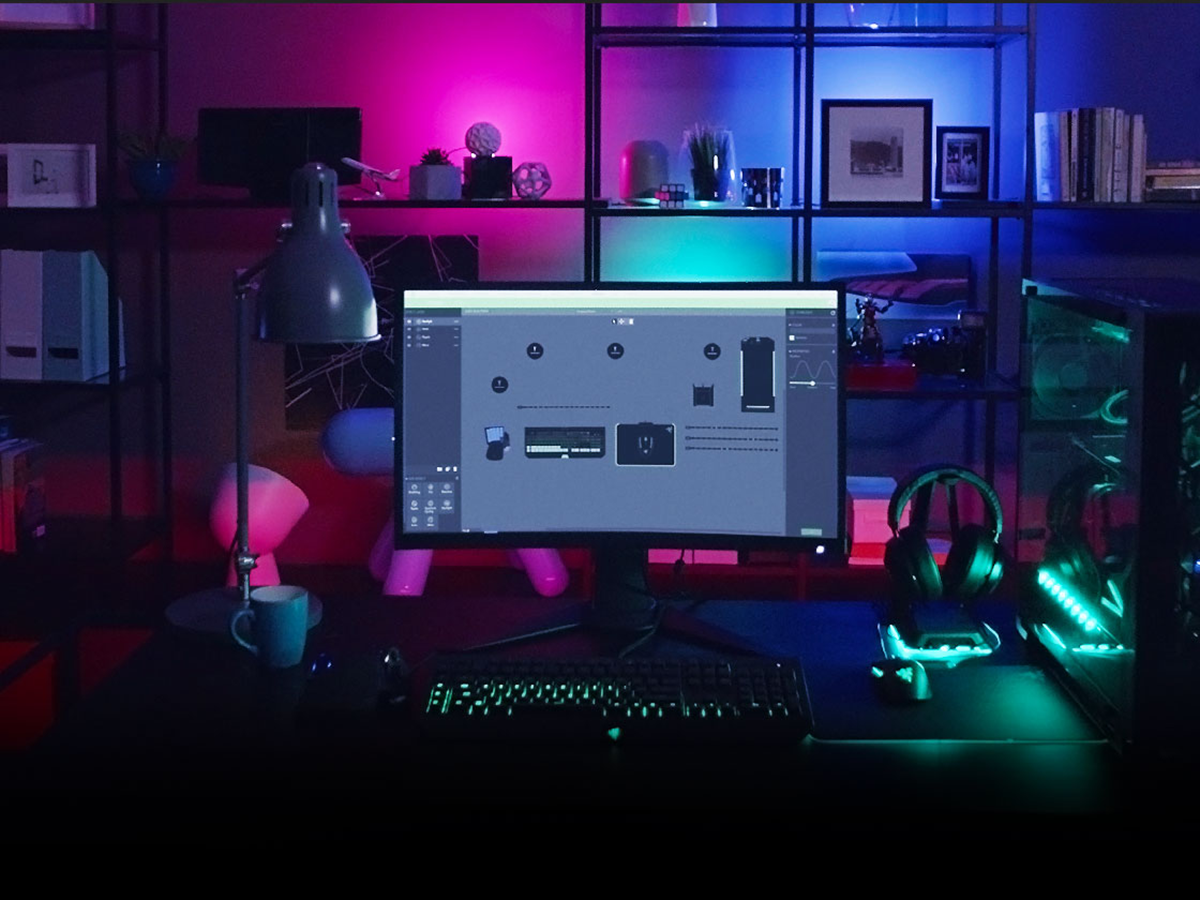 Philips has a smart lighting system for your home, Razer has a smart lighting system for its gaming products – and now the two are going to play nice.
Yep, thanks to a full-on collaboration, Philips' Hue bulbs will now be able to sync to the colours of Razer's Chroma gear, provided you possess the requisite bits and pieces: some Hue lights (natch), the Hue V2 bridge, the latest Hue app and a PC running Razer's Synapse 3 software.
Toss in some Chroma products like a keyboard, mouse, mouse mat or headphones and you'll have one heck of a light show to accompany your PUBG session.
Due: Out now
Aeolus robot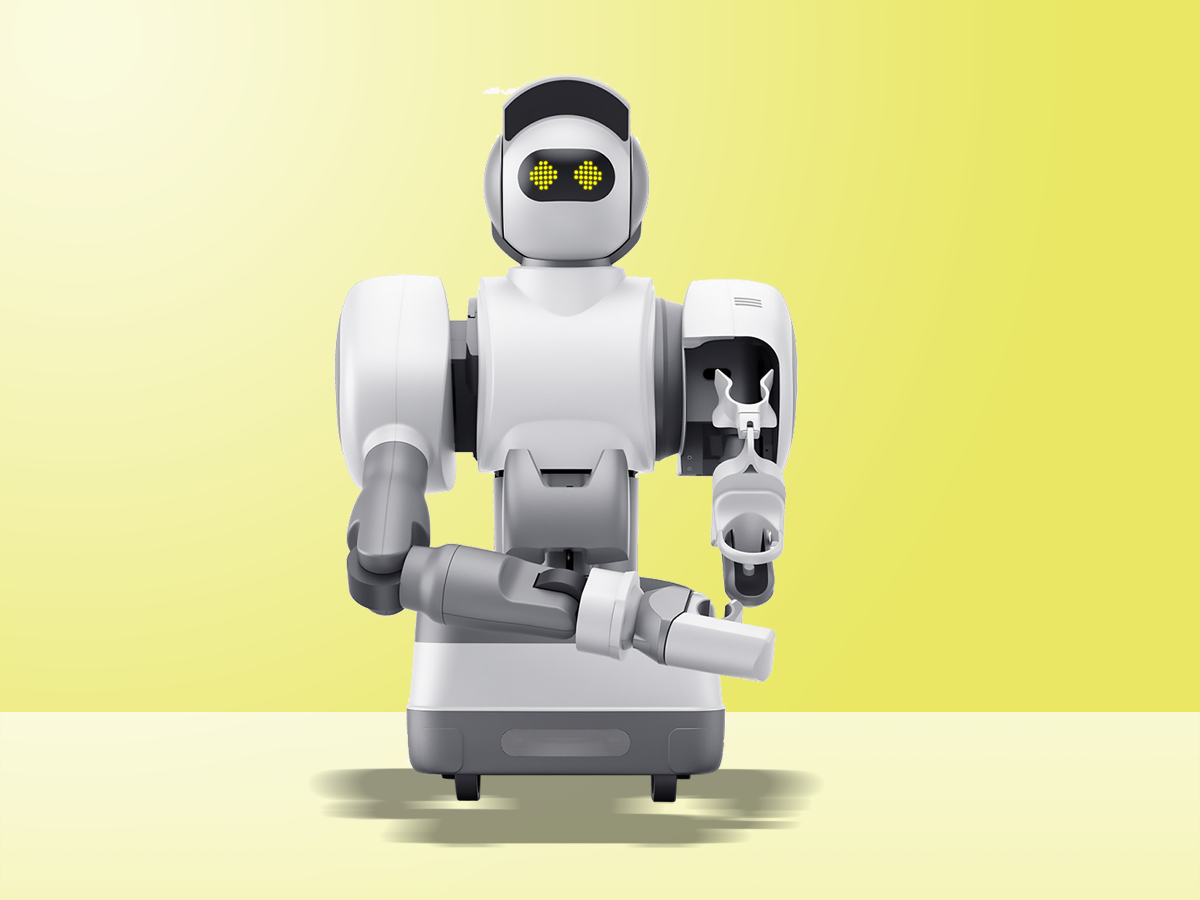 A robot butler is of those things we've been promised for decades but has never arrived – until now, perhaps. Meet Aeolus, a wheeled household robot capable of recognising thousands of items, picking them up and putting them in places they belong. Thanks to its modular build, you can also attach brooms or vacuum cleaners for cleaning.
Assuming the robot works as advertised – which we can't really tell from a somewhat choreographed CES demo – the downside is likely to be its price which, while doubtless less than any other household robot of this complexity to date, will still likely be in the "cheap runaround car" region. A lot to shell out just to avoid having to fetch your own beer from the fridge, perhaps.
Due: 2018