In-flight entertainment: the best downloadable shows on Netflix, Amazon and iPlayer
Keep your holiday diverting with these offline viewing recommendations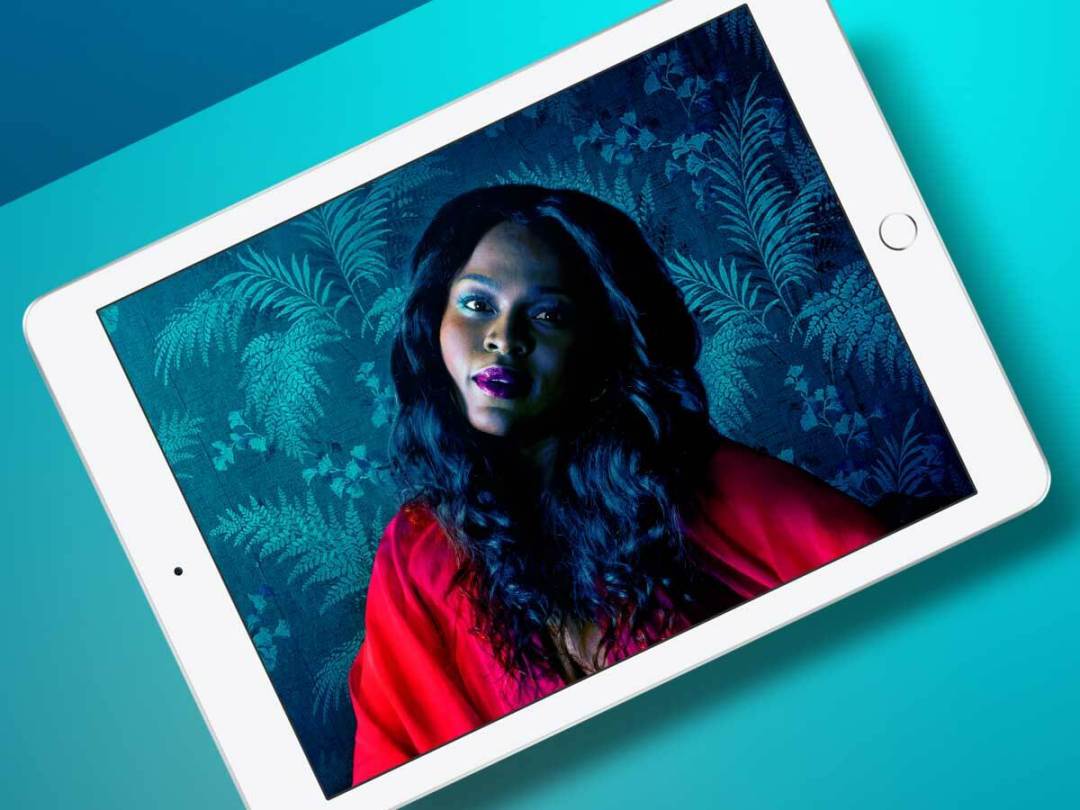 With most of the big streaming services now offering downloads, there's never been a better time for offline viewing on your phone or tablet.
The days when a long-haul flight would scupper plans to binge-watch your way through three seasons of Archer are long gone, and with summer holidays in full swing, it's the perfect time for downloading newbies to break their duck and enter the mobile data-friendly world of offline viewing. About to go on a trip abroad, where roaming charges and patchy Wi-Fi access will limit your ability to stream? No problem: just download a bunch of films, documentaries and box-sets to your mobile device using the BBC iPlayer, Netflix, Amazon Prime Video and All 4 apps.
Below you'll find details on what to expect from each, along with a selection of recommended offline viewing to get you underway.
And one quick tip before you start: remember to download everything over Wi-Fi the day before you travel. Like the scouts say, be prepared – otherwise you'll likely find yourself caning your mobile data en route to the airport…
Who offers what?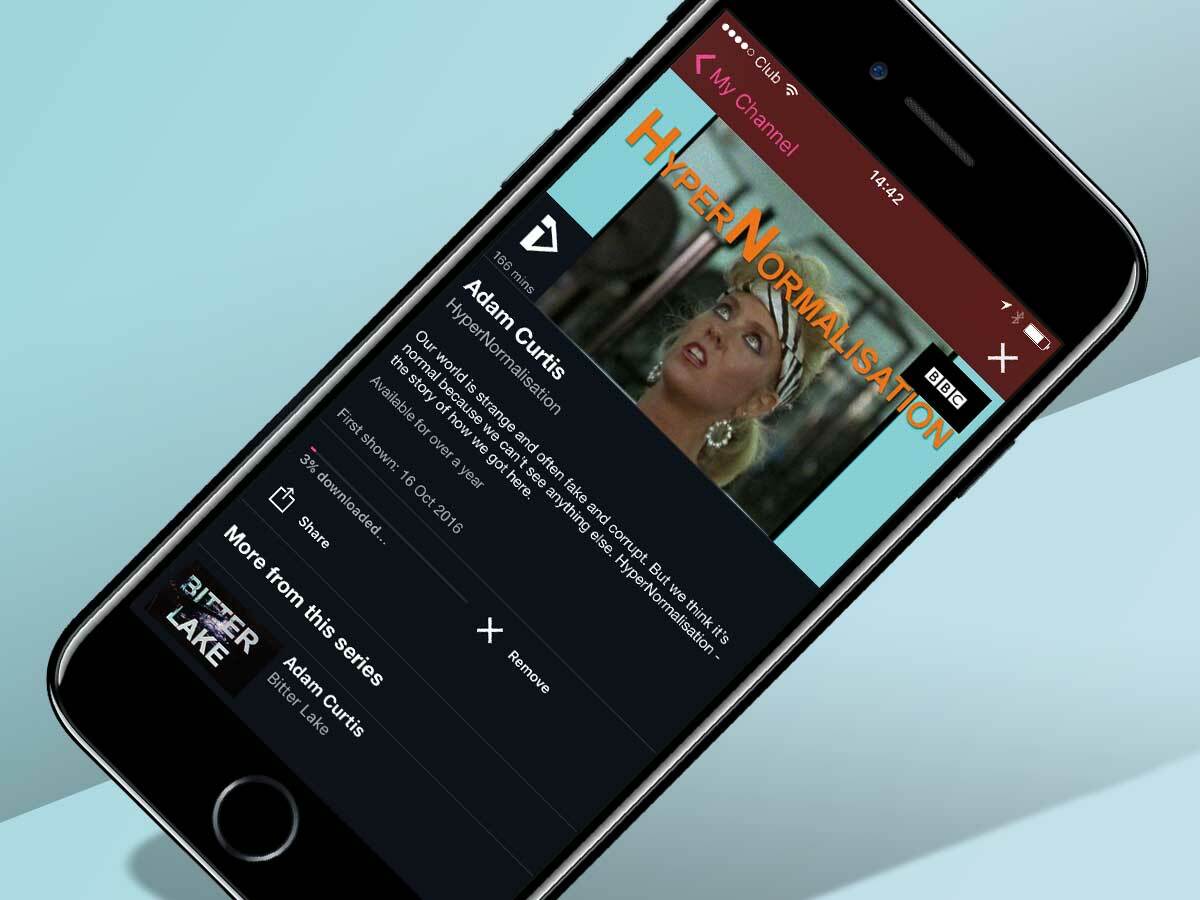 BBC iPlayer
iPlayer allows you to download programmes for offline playback on both desktop (assuming you use Windows or Mac) and mobile (assuming you use a recent iOS or Android device). You'll be given a choice to download in HD (720p or higher) or SD quality.
Most downloadable programmes are available for 30 days after first being broadcast (and you can even use the desktop version's Series Record function to automatically download episodes of your favourite shows). If you don't watch the download during that time, the show may be automatically deleted from your device.
Most of iPlayer's content is available for download, but not all: a lot of films and sports shows are greyed out due to rights issues. Also, expect a delay between a programme appearing on iPlayer and becoming available for download.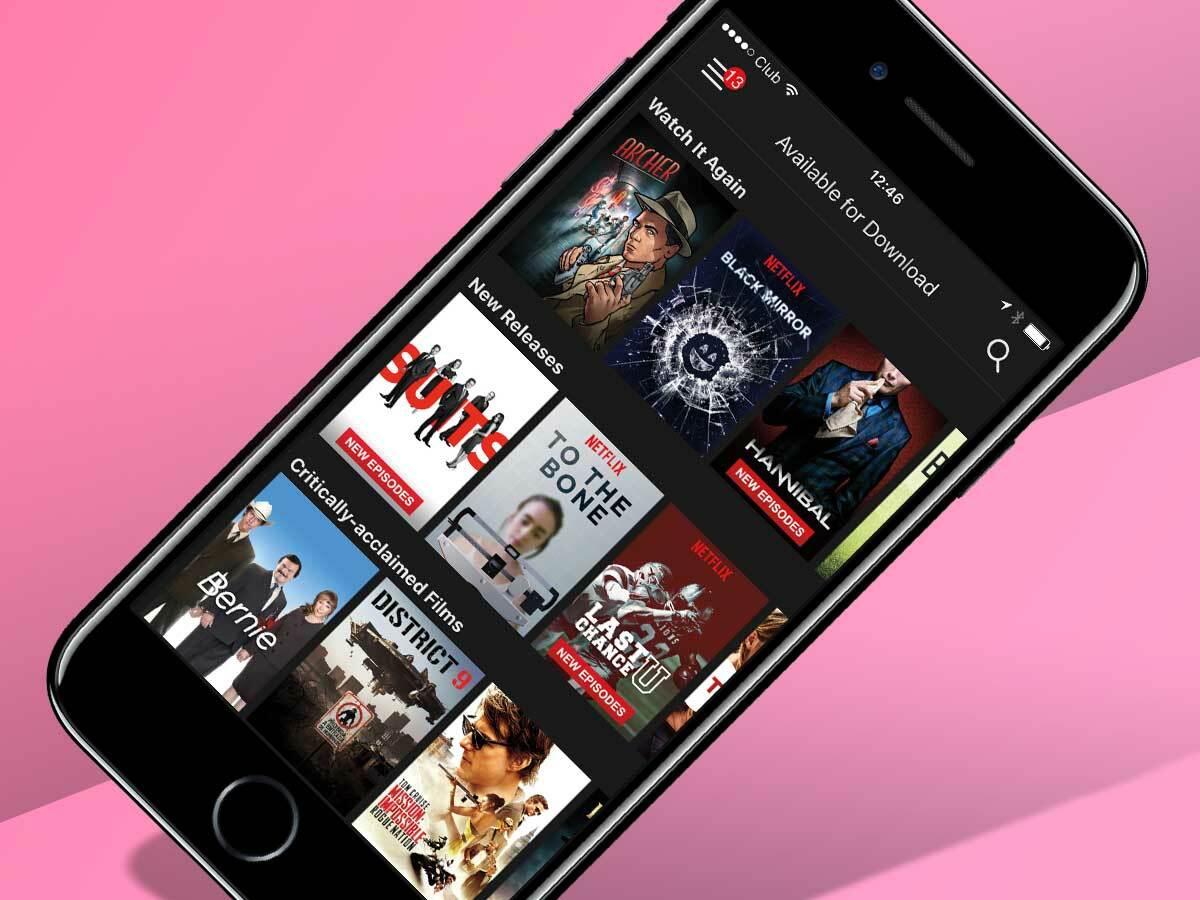 Netflix
Bad luck, Mac users – Netflix won't let you download stuff yet. But those with Windows 10, iOS 9.0 (and above) or Android 4.4.2 (and above) devices are in luck: a wide selection of Netflix's streaming catalogue is available for offline viewing.
To browse the available selection, open up your app, tap the menu icon in the top-left, then hit "Available for Download". In its usual style, Netflix will recommend content based on what you've watched before.
Alternatively, when browsing the library normally, any downloadable show will have a standard download icon icon (a down-pointing arrow atop a horizontal line). Just tap that to save the programme or film in whatever quality you've set as your default in the app's settings menu – "Standard" or "Higher" (which is HD but obviously uses up more storage and takes longer to download).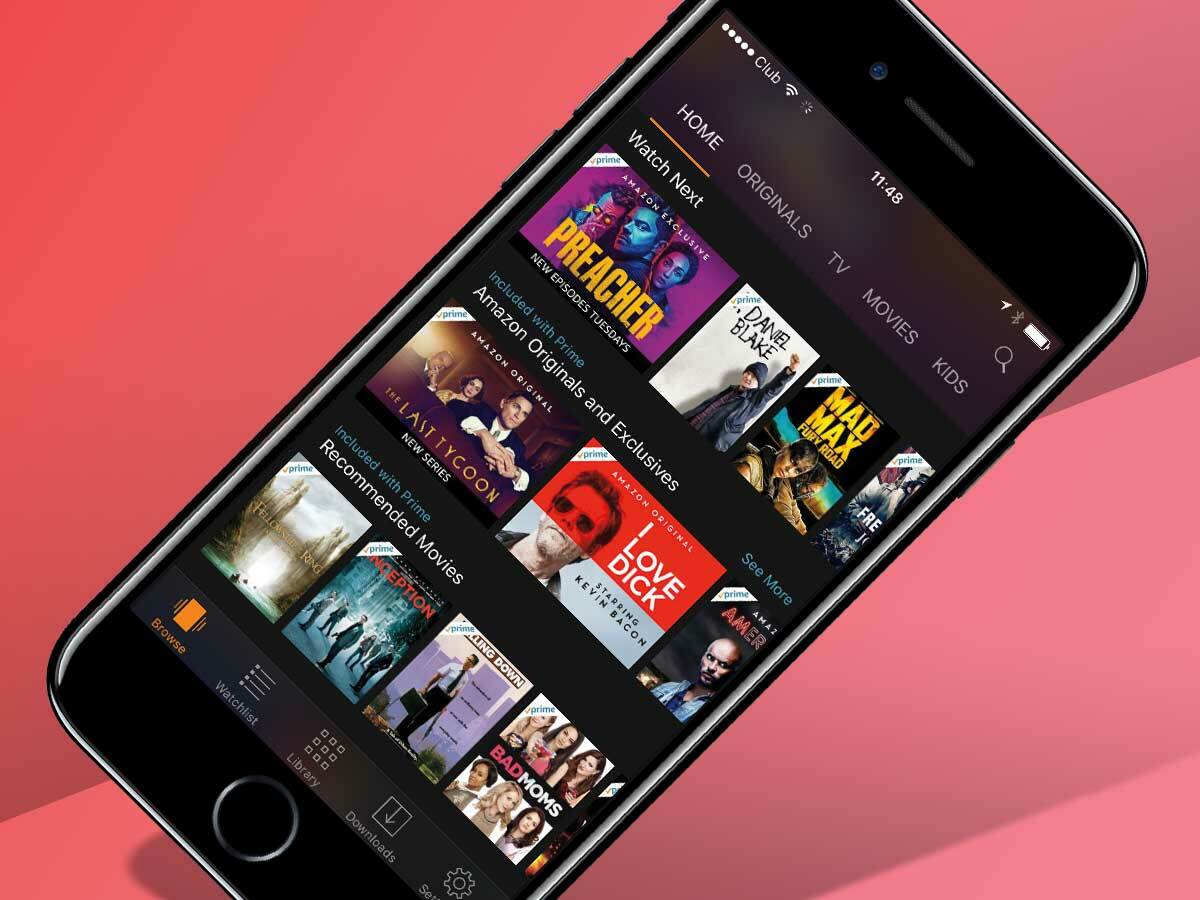 Amazon Prime Video
Amazon Prime members can download select titles (and the selection is impressively vast) to mobile devices running Android or iOS, as well as Amazon's own Fire tablets and phones. There are three streaming qualities to choose from ("Good" uses about 0.3GB of data and storage per hour; "Better" uses 0.6GB; and "Best" uses 0.9GB).
NB: Amazon's downloads are available only to paying Prime members, not Prime household members receiving shared benefits – they'll be able to stream only.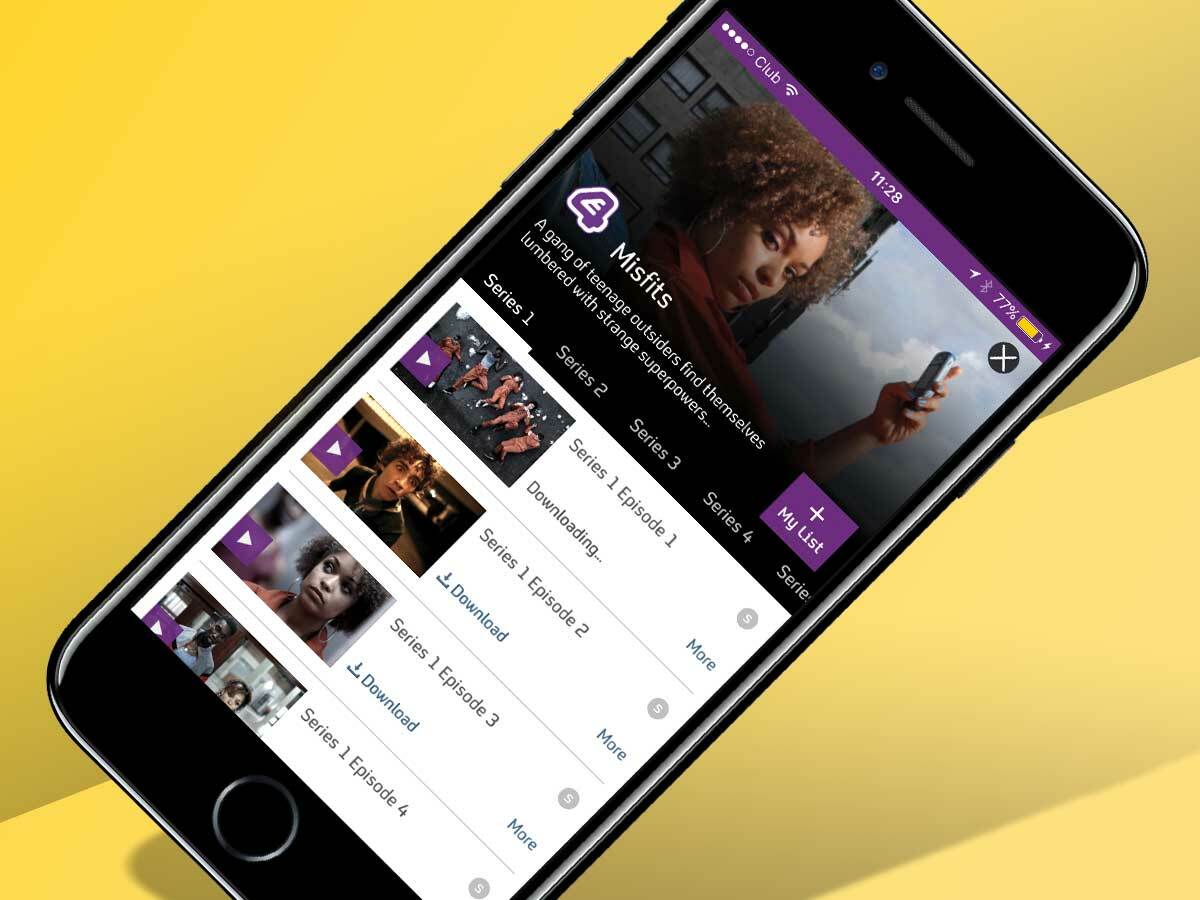 All 4
Channel Four's catch-up service has a similar download offering to BBC iPlayer, allowing you to download most programmes for the duration of their availability to stream (usually 30 days, but some box sets are available for longer).
Downloads are available on iOS and Android mobile devices, via the All 4 app. It's fairly basic, though, both in the selection available (we couldn't download episodes of heavy-hitting US TV shows such as Fargo or The Handmaid's Tale) and the settings – you're stuck with standard definition quality and a lot of unskippable ads. It's easily the worst of the four options here, but hey – it's free and it has some very decent downloadable box sets.
What to download: BBC iPlayer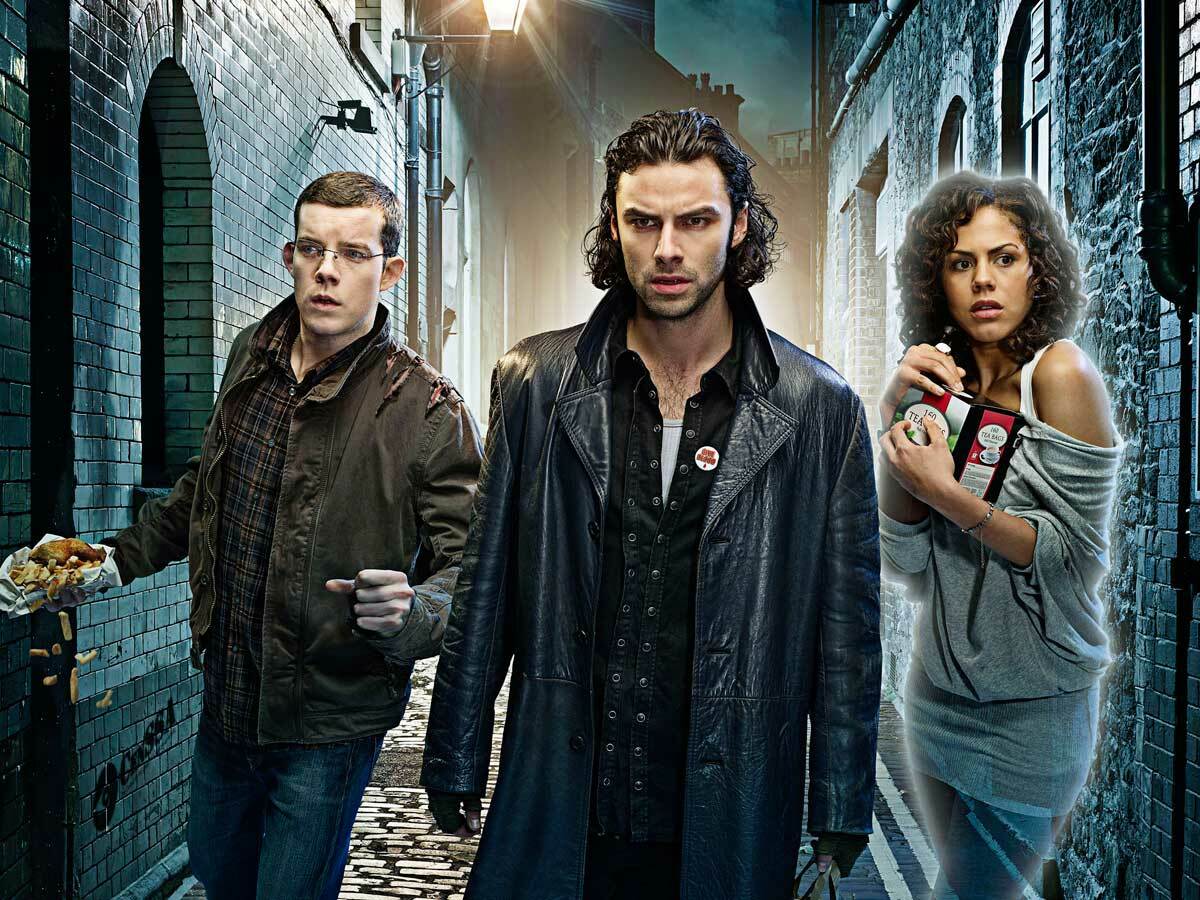 Being Human
A rare iPlayer entry with multiple episodes of an entire series available to stream (22 in all), this drama series about a ghost, a vampire and a werewolf sharing a modern-day Bristol flat brilliant juxtaposes the supernatural with the super normal.
Accidental Anarchist: Life Without Government
A compelling feature-length documentary about a career diplomat who, disillusioned by the Iraq war, renounced his views about the power of government and decided there must be a better way of doing things. That's right, you guessed it: anarchy.
Fleabag
Phoebe Waller-Bridge both writes and stars in this riotous six-part sitcom about a single woman's attempts to navigate the many pitfalls of modern London life.
HyperNormalisation
A powerful documentary on the state of the modern world – and why we seek solace in our media and politicians' simplified explanations – from Adam Curtis. Heavy stuff (it's almost three hours long for one thing) but the music and editing are sublime.
Who Do You Think You Are?
Even if you're not a particular fan of whatever celeb's having their ancestors' dirty laundry sifted through, the Beeb's long-running genealogy show is always an entertaining, thought-provoking journey into the past.
What to download: Netflix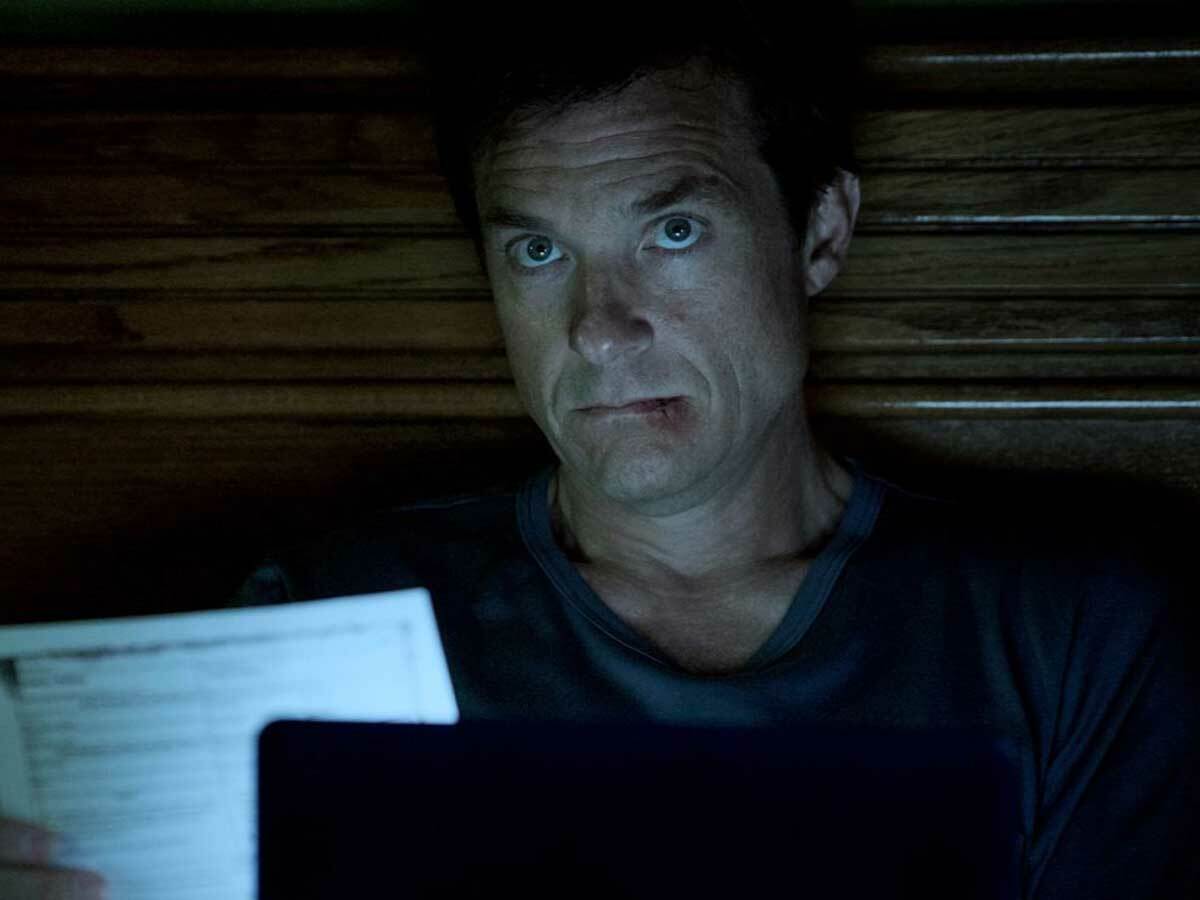 Ozark
Netflix's latest original series features some of the tensest scenes since Breaking Bad, as Jason Bateman and Laura Linney's dysfunctional couple launder money for a ruthless drug cartel.
Archer
This raucous animated spy series delivers a winning mix of quickfire self-referential gags, brilliantly awful personalities and hilarious scrapes and japes. The short and sweet episodes make for great mobile viewing.
Okja
Netflix's best original movie yet – the tale of a giant pig, big business and animal rights – is a constant delight, benefitting from a fine cast, brisk narrative pace and the fantastic visual effects that bring Okja herself convincingly to life.
Master of None
Aziz Ansari writes and stars as jobbing actor Dev in this whimsical series about life, love and tacos, which works its way deftly and inventively through subjects like dating, religion, kids, work and racial stereotypes.
Black Mirror
A series of (mostly) short one-off cautionary tales about our problematic relationship with technology, social media and the internet, Black Mirror makes for ideal mobile viewing. Even if watching it on a phone seems somehow ironic, given its subject matter.
What to download: Amazon Prime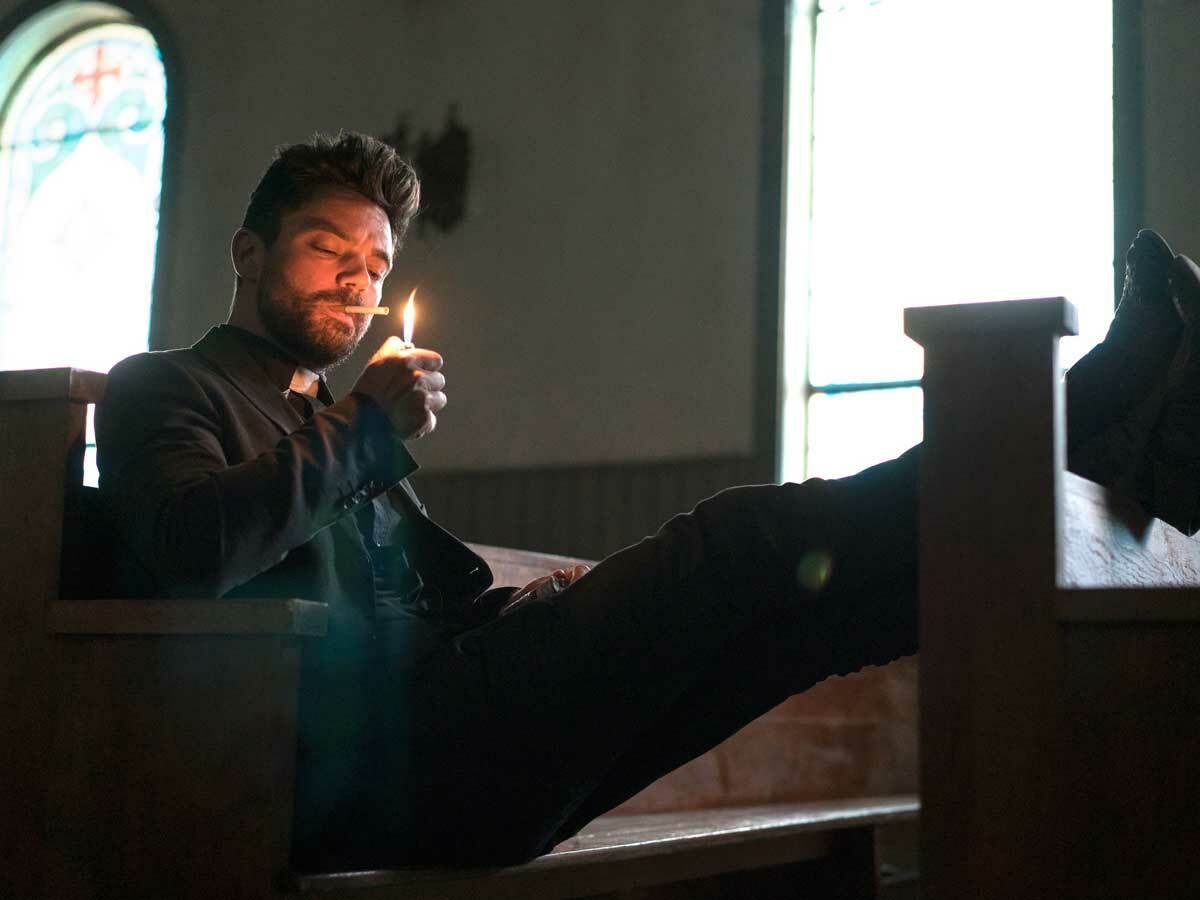 Preacher
Exclusive to Amazon in the UK, Preacher is a stylish, violent and hilarious adaptation of the beloved comics series that's not afraid to forge its own path.
American Gods
Based on the beloved Neil Gaiman novel, American Gods weaves together strands of ancient mythology, modern mythology, Americana and pop culture to create a modern fantasy tale – a tale about immigration, above other things. Possibly the most stylishly shot show on TV.
Vikings
This beard-heavy historical drama follows the adventures of legendary raider Ragnar Lothbrok, who starts out as a mere farmer – albeit one who claims to be a descendant of the Norse god Odin. He rises to become a respected Earl of his settlement Kattegat, whilst enforcing his reputation as a fierce warrior.
John Wick
John Wick used to be a very bad man; an assassin for the nastiest of nasty gangsters. But then he found love and hung up his guns. Inevitably, his quiet life goes wrong, culminating in the murder of the puppy left to him by his dead wife. Cue retaliation in the form of some of the finest gunplay committed to screen in years.
Sneaky Pete
With a charming rogue's gallery of a cast and a story that keeps you gripped and guessing until the end, this story of a conman on his toughest grift yet is one of the few Amazon Originals that can go toe-to-toe with Netflix's best series.
What to download: All 4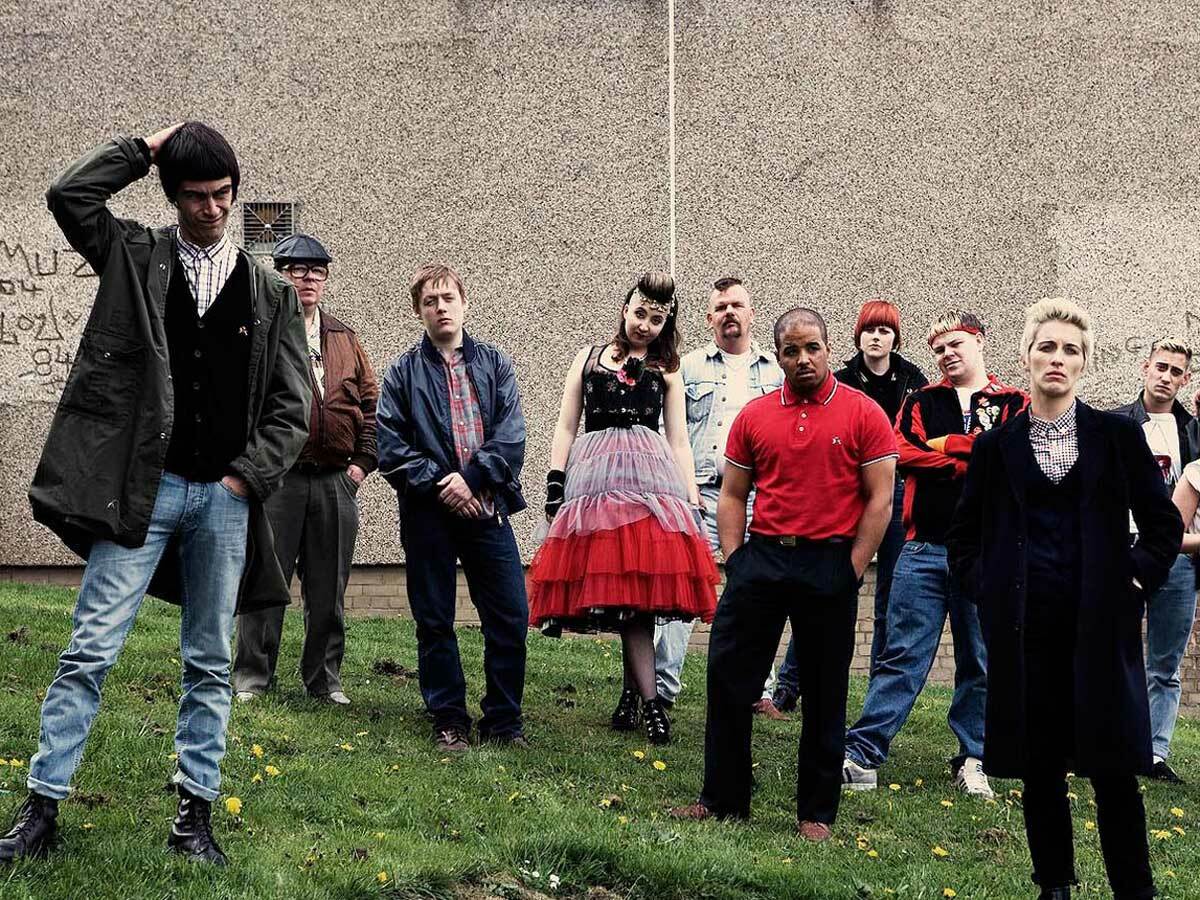 This Is England '86/'88/'90
If you like your drama harrowing and heartwarming in equal measure, Shane Meadows' three series following the lives of a group of young misfits will be perfect on-the-go viewing.
Catastrophe
A steamy hook-up while you're out of the country for work might sound like a great idea at the time, but finding out you've got said hook-up pregnant? Not so much. That's the gist of Rob Delaney and Sharon Horgan's comedy, which is equal parts hysterical and cringeworthy, yet still manages to pull on your heartstrings.
Nathan Barley
Chris Morris and Charlie Brooker's worryingly prescient sitcom followed the exploits of Nathan Barley, an East London-dwelling "self­-facilitating media node" – a much nicer description than the four ­letter title he was given in the spoof TV listing that spawned him.
Spaced
Two flatmates hang out and talk about stuff, usually as a way of avoiding work. Yep, Spaced is your classic odd couple sitcom. Only it's much more than that, partly thanks to the surreal assortment of extra characters – but it's the constant pop­ culture references that make it a classic.
Misfits
When a bunch of juvenile delinquents are caught outside in a thunderstorm, each of them gains a supernatural power. Yes, it's a hackneyed premise, but Misfits' wry take on the genre and its sharply-drawn characters make it a diverting watch.