The inner beauty of the beautiful game: How Opta analyses football
Find out how a footie match is turned into retweet-ready data – and how it's being used to predict who'll win the World Cup
Opta Sports has been picking apart football matches since 1996, supplying a squad of clients – now including Match of the Day, FourFourTwo's StatsZone smartphone app and web app and many of the biggest clubs in the world – with more numbers than the stockroom in a calculator factory.
Since its @OptaJoe Twitter account (485,000 followers and counting) made the analytics company the source of every fan's pre-game pub ammo it's on the verge of becoming a household name. So with the World Cup looming we spoke to Opta's director of marketing, Simon Banoub, to find out how it's done and who's going to win in Brazil.
Three men and a Bebe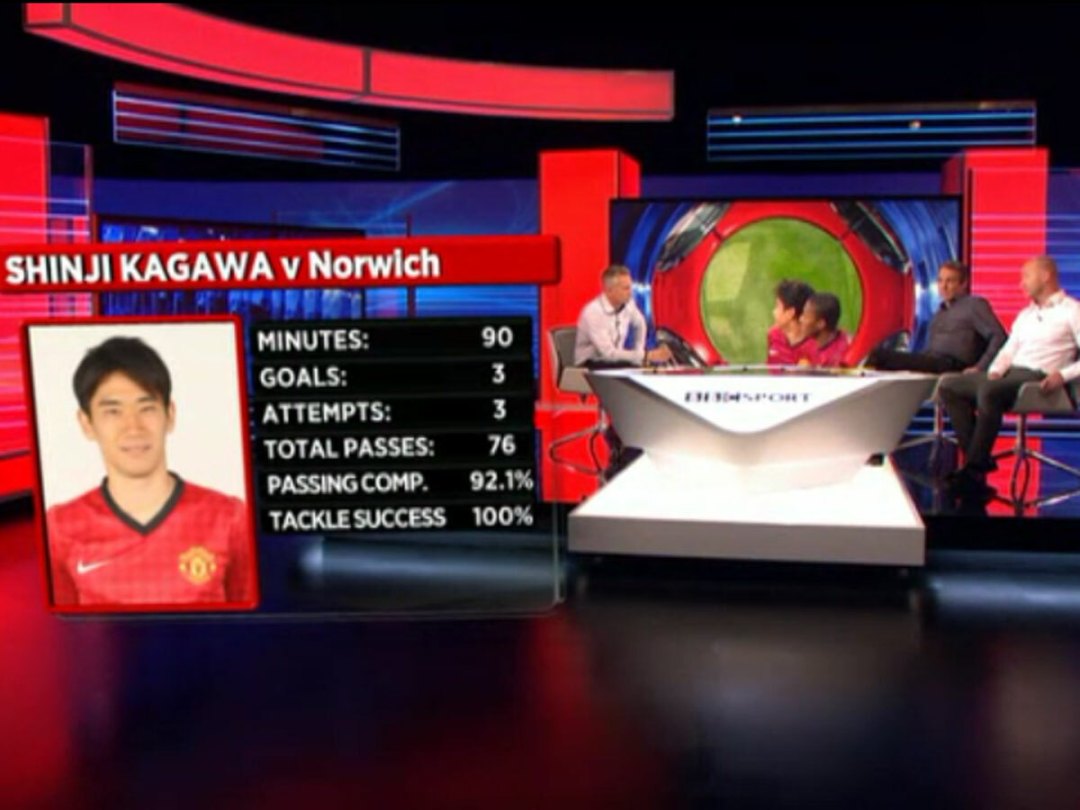 "We have data collection centres all around the world. For every match we have three guys using bespoke software, which overlays a live video feed on a pitch graphic: one guy watches the home team, another does the away team and the third man is essentially a data checker," explains Banoub.
"Using a combination of hotkeys and mouse clicks they track who's on the ball and what happens to it. So let's say Wayne Rooney picks it up on the halfway line and passes it out wide to Antonio Valencia; they'll click where Rooney is on the pitch when he plays it, again where Valencia receives it and the software records an X/Y coordinate and time stamp of the pass."
Each match produces between 1,600 and 2,000 individual pieces of data, which are analysed by Opta's in-house team and packaged for use by broadcasters, the press, brands, irritating betting ads and coaches to formulate game plans for upcoming matches by obsessively observing opponents.
Statting all over the world
But what if the data collectors miss something, or can't agree on who blocked a shot? "If the home team analyst records a free kick that gets smacked into the wall and the away team analyst doesn't see who blocked it, it'll be flagged, and the third guy will rewind the video and allocate that block to the correct player."
And that's just for one game. Opta does the same for every game in the Premier League, the Championship, Bundesliga 1 and 2, French Ligue 1 and 2, Serie A, the MLS, A-League, the list goes on. But what about fans of Scottish, or lower-league teams, such as Cowdenbeath or Accrington Stanley ("Who are they?"): "We have a guy in the ground, essentially phoning back goals, corners, and red and yellow cards to a call centre type operation," says Banoub. "It collects less data but it powers things like the vidiprinters at the BBC and Sky Sports News."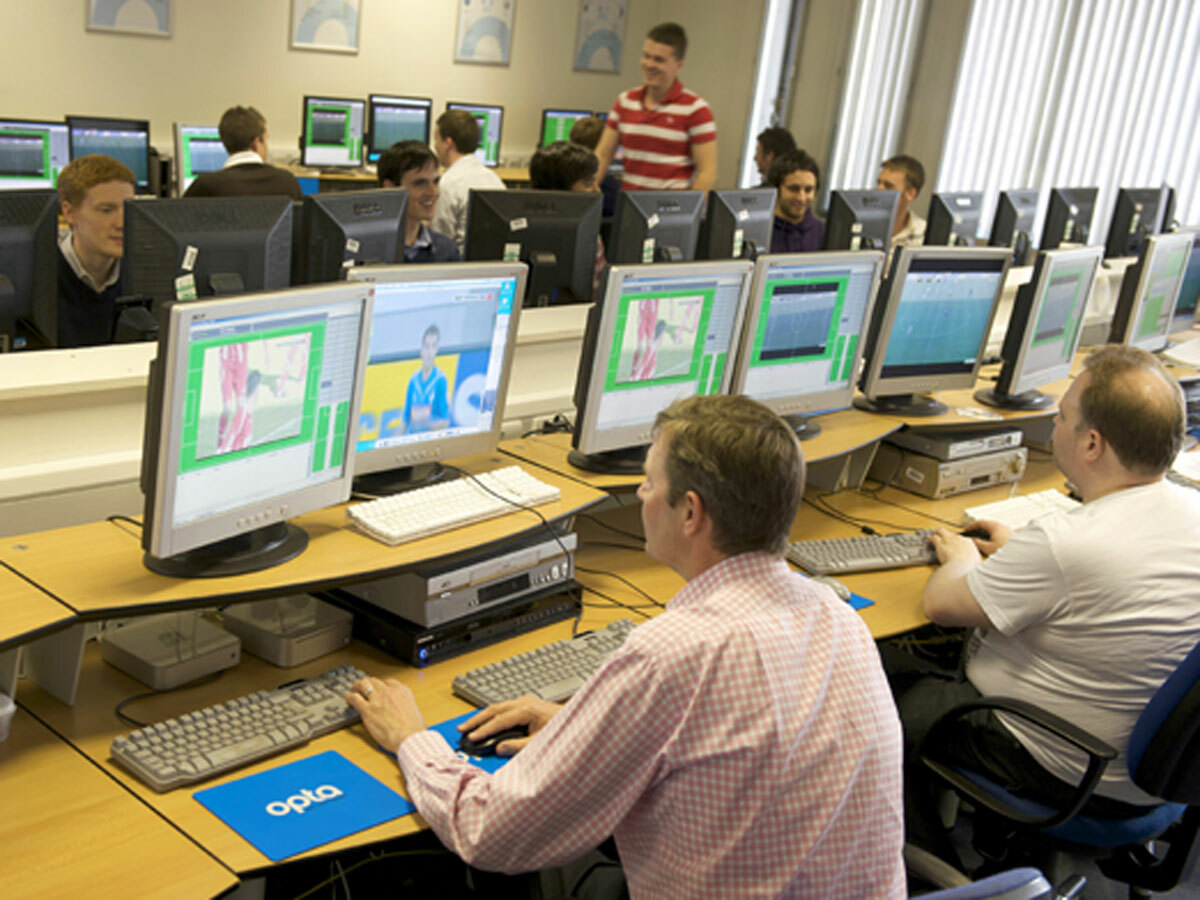 Not everything has to be done there and then either. The Opta team also fully analyses the Women's Super League but does so using DVDs rather than live pictures. "When we're not analysing live footage we'll use it as training because there's less pressure," explains Banoub.
"Everyone in all of our data collection centres is trained to have the same definition of a tackle and a duel, to know the difference between a chipped pass and a launched pass, all that kind of stuff. The consistency is very, very important and only five people out of every hundred that apply end up analysing live games. They say the two key skills are being very good at video games and knowing loads about football. I think that's why we tend to get a lot of students who are successful."
This retrospective approach means they can also do historical matches, which are analysed in exactly the same way as a live game so data from 40 years ago can be compared to what happened last Saturday: "We've analysed all of the World Cup games that have been filmed in full since 1966, so we can compare Pele to Maradona to Messi," says Banoub.
So who will lift the World Cup?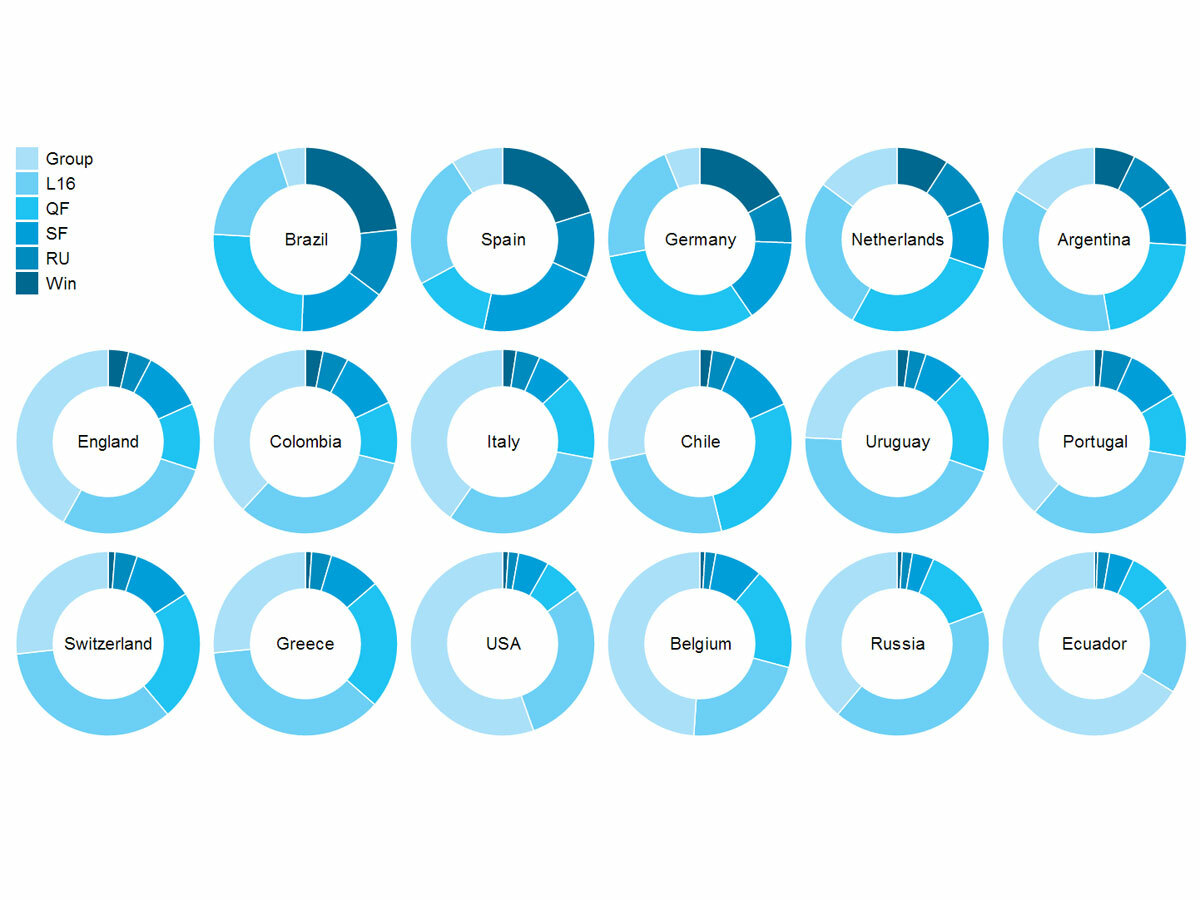 So can Opta Joe and co put this data to good use and tell us who's going to lift the trophy in Brazil on 13th July? Using data collected from internationals since the last World Cup, Opta has worked out how many goals each team can be expected to score in each fixture. Using these numbers Opta's analysts can predict how likely teams are to advance beyond the group stage and go all the way to the final (see graph) – and it won't take many by surprise to learn that Brazil and Spain can be most confident of coming away victorious.
As for England's chances, the numbers say Roy Hodgson's team will be lucky to see the right side of the group stage. "Personally, I think we're going to get knocked out in the second round," says Banoub, "but you don't need to be a mathematical genius to work that out!"
Opta Sports is part of Stuff's Best of British issue, which celebrates the latest and greatest tech from the shores of Blighty. Pick up a copy in shops and on digital magazine stores from 5th February, and find out more here.