11 of the best webcomics
Take Stuff's hand and enter the wonderful world of online comics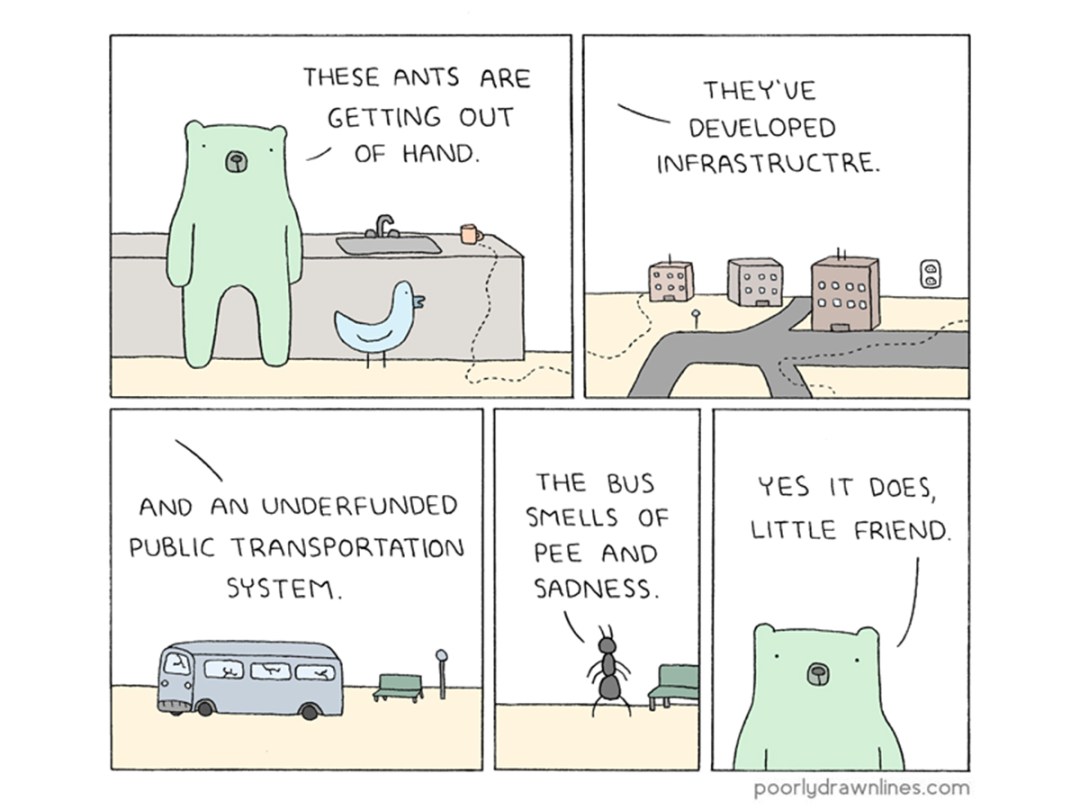 If there's one thing the internet's good at it's giving new life to old analogue pleasures. Insulting strangers, for instance, or laughing at cats falling into bathtubs. To that list add reading comics.
Handrawn cartoons have had a proper renaissance on the net, with a new, vastly bigger, audience now able to enjoy their timeless charms.
Print a webcomic out, do a spot of home bookbinding and they're just like real comics you didn't have to go to the shops for! Or you could, y'know, read them online…
Either way, here's our choice of the best of them.
XKCD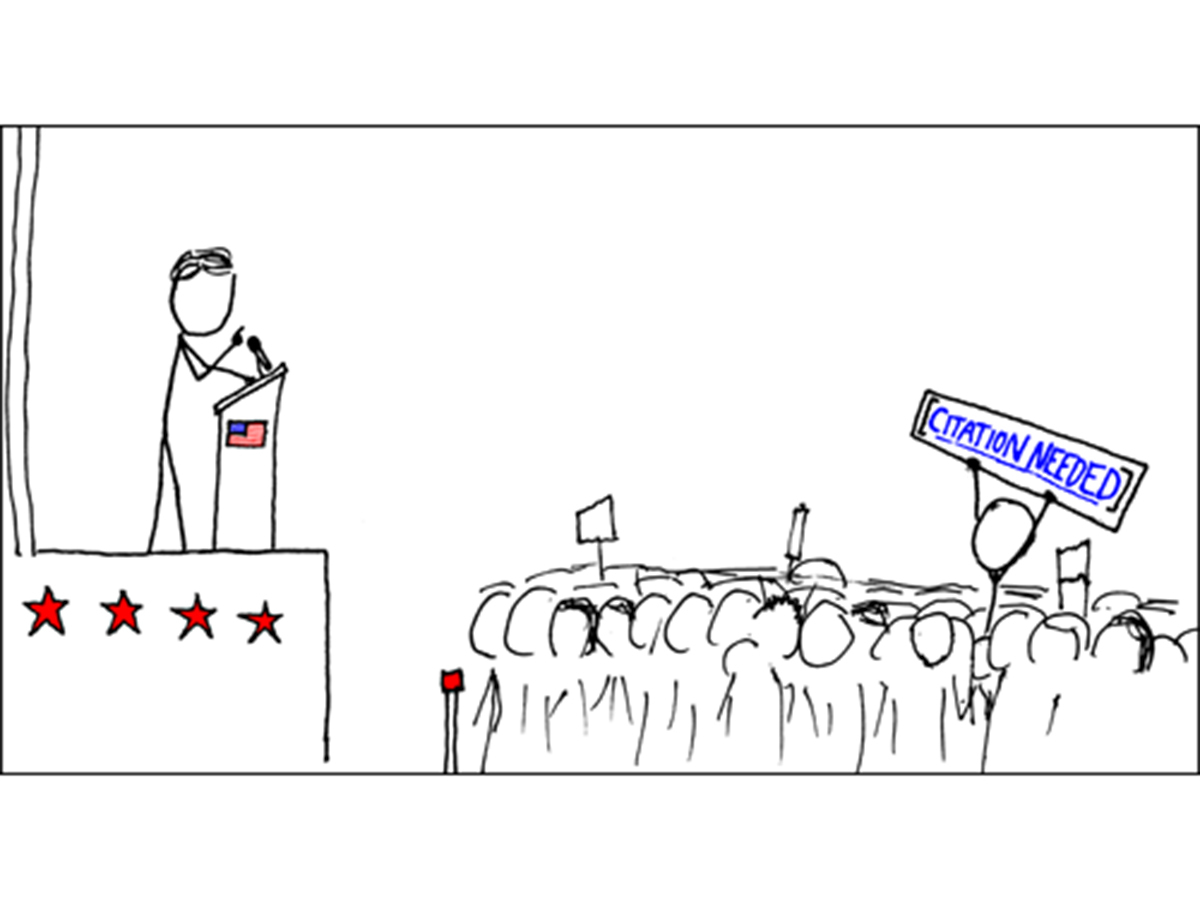 It's impossible to talk about webcomics without mentioning XKCD.
Randall Monroe's tales of 'romance, sarcasm and math' are a tri-weekly delight, ranging from dreadful pop-culture puns to epic tales of adventure in the distant past that unfurl frame by frame over four months.
The art is basic at best, and you'll need to understand graphs to get half the jokes. But what elevates XKCD over its competitors is Monroe's endless curiosity and passion for explaining the world. He'll make a side reference to cartography and then you'll spend three hours on Wikipedia reading up on the differences between map projections. And enjoy it.
No comic has become a bigger part of the fabric of the web.
Never Mind The Bullets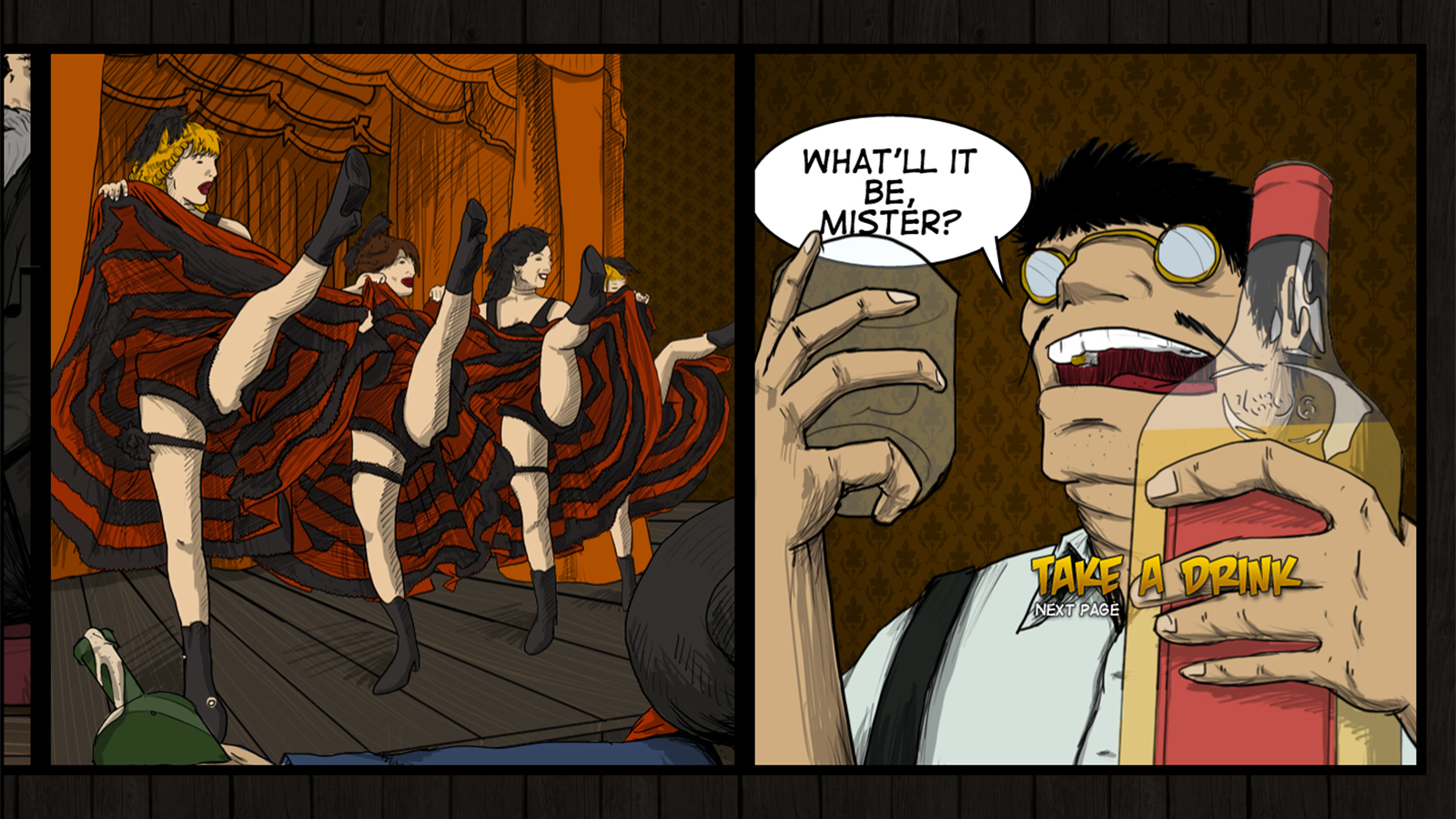 This interactive production from Microsoft won't win any awards for narrative – it's a run-of-the-mill tale of a wild west shootout. But when you see it moving, you'll understand why it earned a place on this list.
It uses the parallax scrolling capabilities of HTML5 to deliver an extraordinarily kinetic experience – cigarette smoke curls lazily into the air, assailants sneak up behind characters and bullet casings tinkle on to the ground.
Best of all, the whole thing can be customised to add extra dialogue that you can share with a friend. Now we just need to see the same technology applied to a real comic.
Diesel Sweeties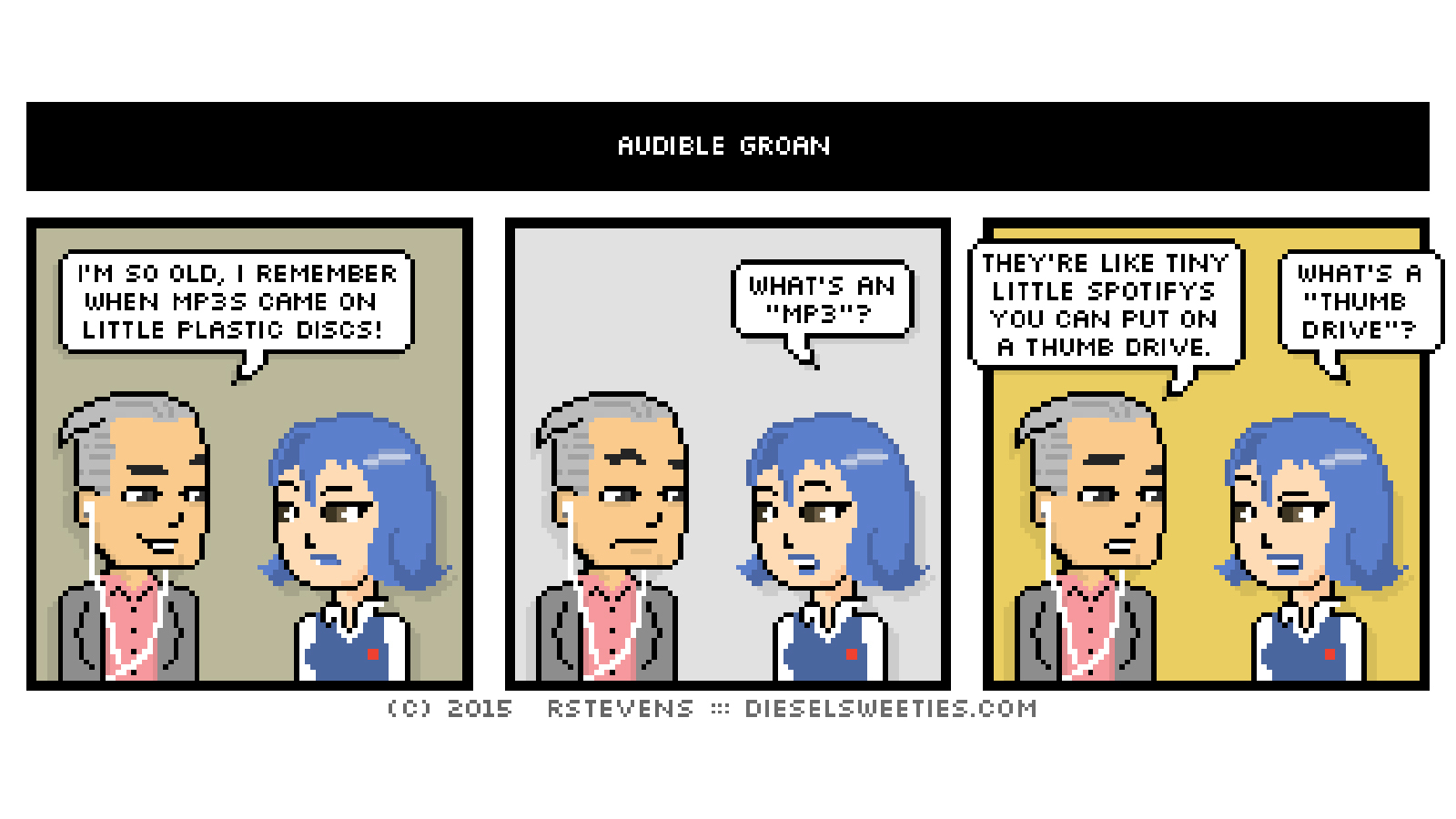 One of the longest running entries on this list, Richard Stevens' webcomic depicts a world where robots and humans fall in love with each other.
It began in 2000 and for the first few years the format was pretty fixed, but since then it's expanded into more varied configurations – including the occasional animated panel.
It's perhaps not so immediate as some of the others on this list – you'll need to follow it for a while to get some of the irony-laden subtleties and grow to appreciate the characters. But soon enough you'll learn that everyone has their hang-ups and emotional handicaps. Especially the robots.
Poorly Drawn Lines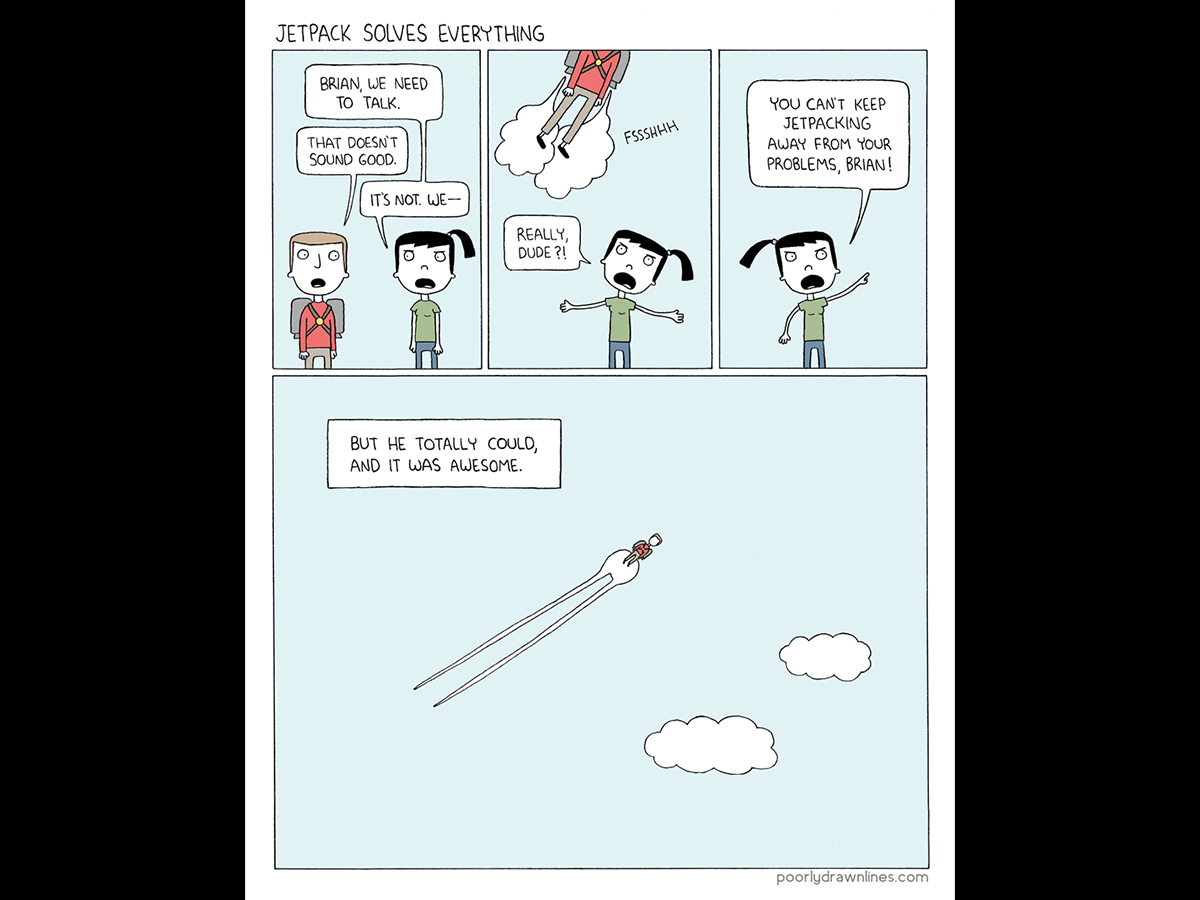 Reza Farazmand writes Poorly Drawn Lines, which features adorable animals, cute robots and more surprise plot twists than an M Knight Shyamalan movie.
The humour is a mixture of observational comedy and surrealism, but what makes it work is the contrast with the gentle, clean artwork. Farazmand is based in LA, which he says tends to lead to collaborations with other creative people. One of those is a Comedy Central show called TripTank, which features animated shorts from several comic artists, including Farazmand. He's also got a book out.
If you think there should be more comics about bears flying through space, you're going to love this one.
Perry Bible Fellowship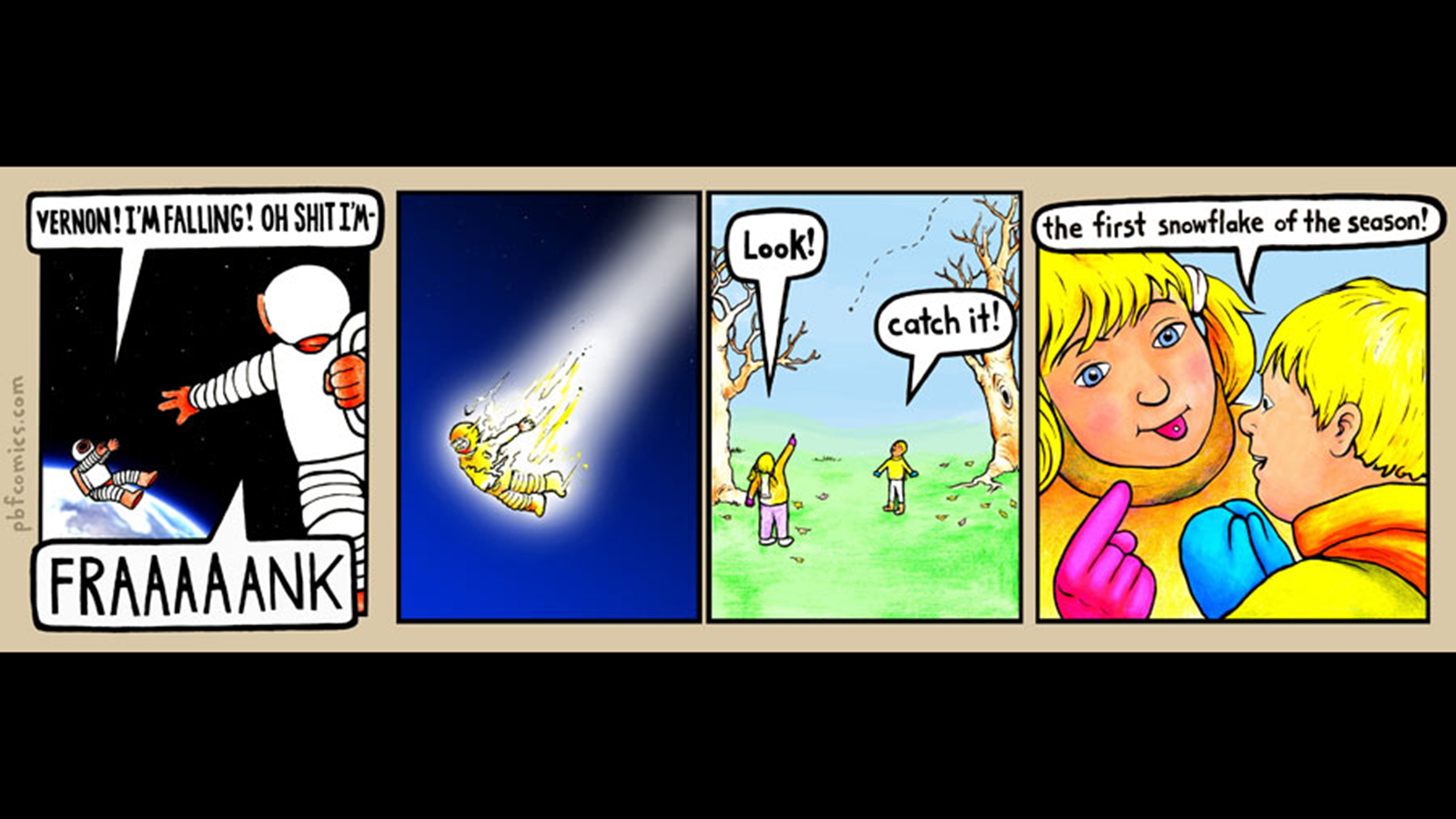 Nicholas Gurewitch's comic, originally written for the newspaper at Syracuse University but online since 2006, gets its laughs from the juxtaposition of childlike imagery and colours with themes of sex, religion and violence, so it's probably not one you'll want to show kids. But its black humour is undeniably infectious.
It went on hiatus in 2008, but Gurewitch has recently begun to publish new strips again, following the release of a hardcover 'almanack' of some of the best strips.
The Wormworld Saga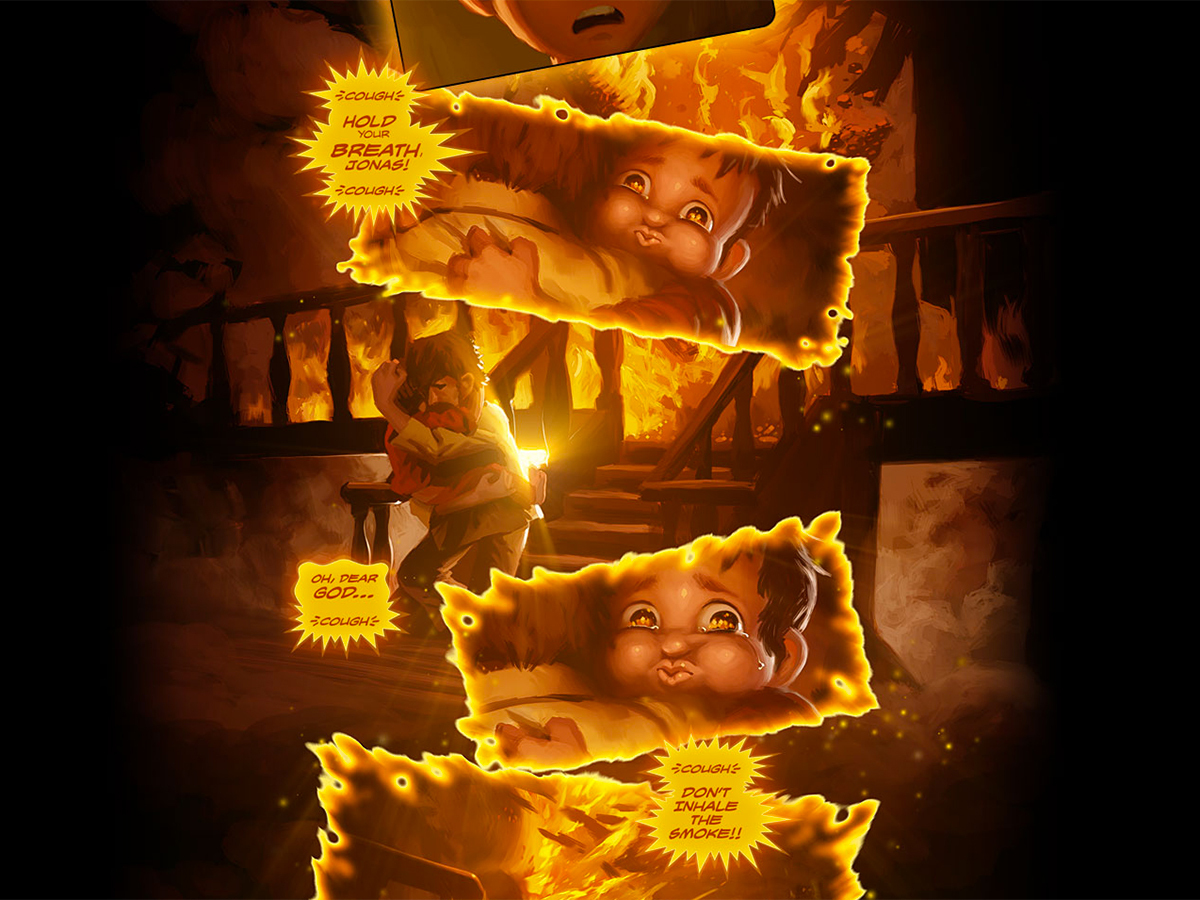 It won't take long for you to fall in love with Daniel Lieske's The Wormworld Saga. It tells the story of a small boy finding his way in the world, a little like a modern-day Alice In Wonderland.
Despite being more of a graphic novel than a traditional comic, both in terms of format and artwork, The Wormworld Saga is well-suited to the web thanks to its infinite canvas with just a few floating frames. The best thing about it? The magnificent, sumptuous visuals packed with detail – you'll lose yourself in them for hours.
Dinosaur Comics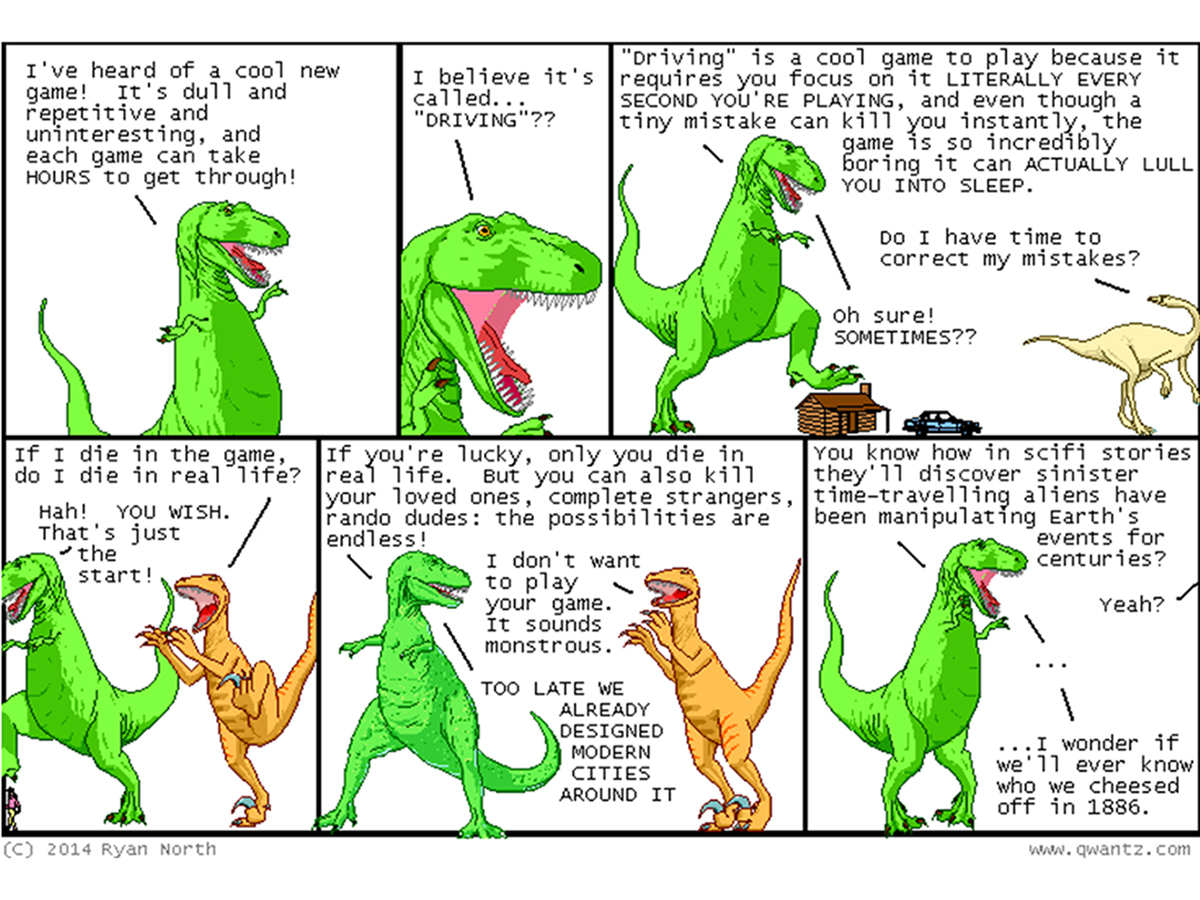 Ryan North's Dinosaur Comics is what's known as a constrained comic – one which places a fundamental constraint on the output. In North's case, every comic has exactly the same characters (a trio of dinosaurs) in exactly the same positions. In fact, only the words change – and yet Dinosaur Comics still manages to be hilarious, poignant and clever in equal measure, making you both laugh and think. Not bad for a Utahraptor, a Dromiceiomimus and a T-Rex.
The Oatmeal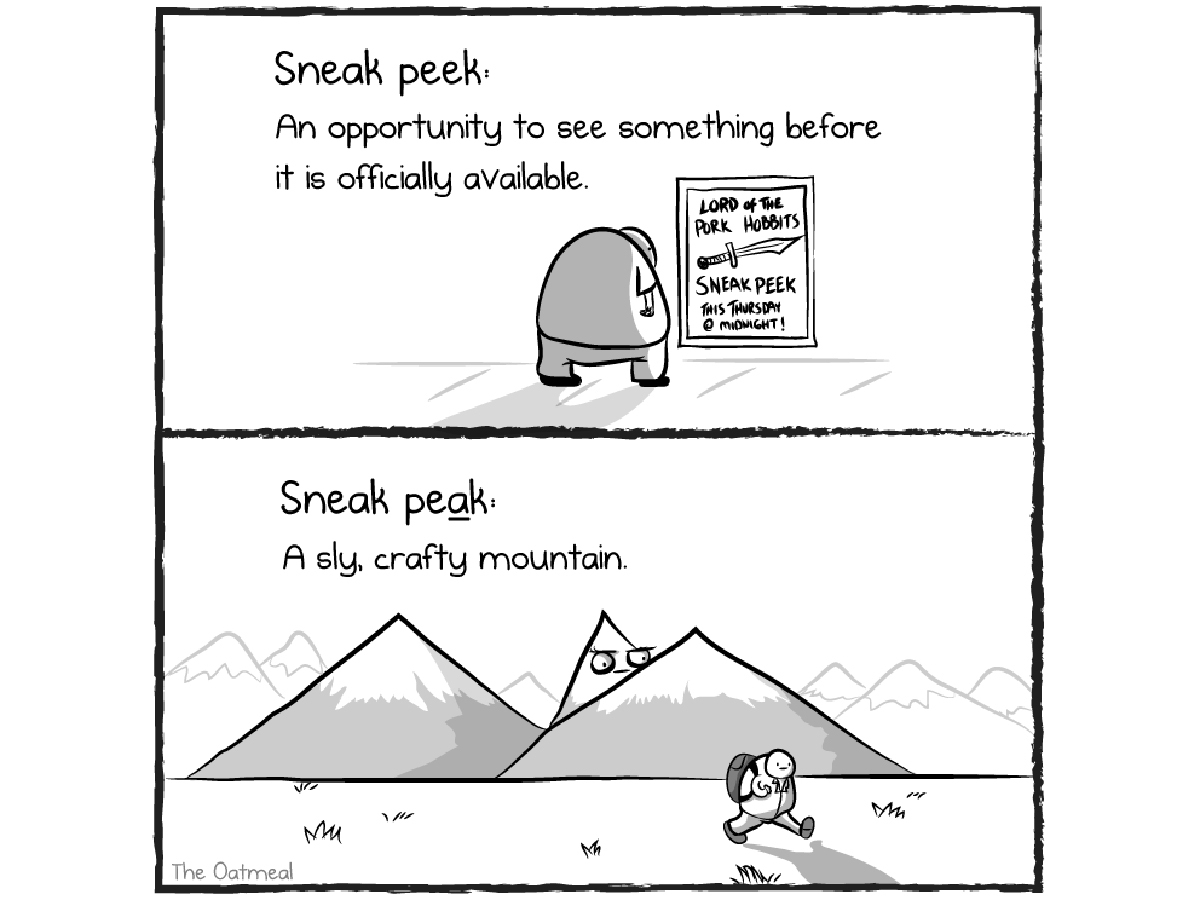 Like XKCD, Matthew Inman's The Oatmeal has become an undeniable part of web culture in recent years. His comics are eclectic, covering everything from zombies to grammar, and frequently tend toward the histrionic.
He's built up a legion of fans using the SEO and clickbait tactics he learnt in previous jobs, and after Inman recently wrote about the work of Nikola Tesla those fans raised US$1.7 million for the purchase and restoration of the pioneering scientist's New York laboratory.
Inman's latest project? A card game called Exploding Kittens.
Paranatural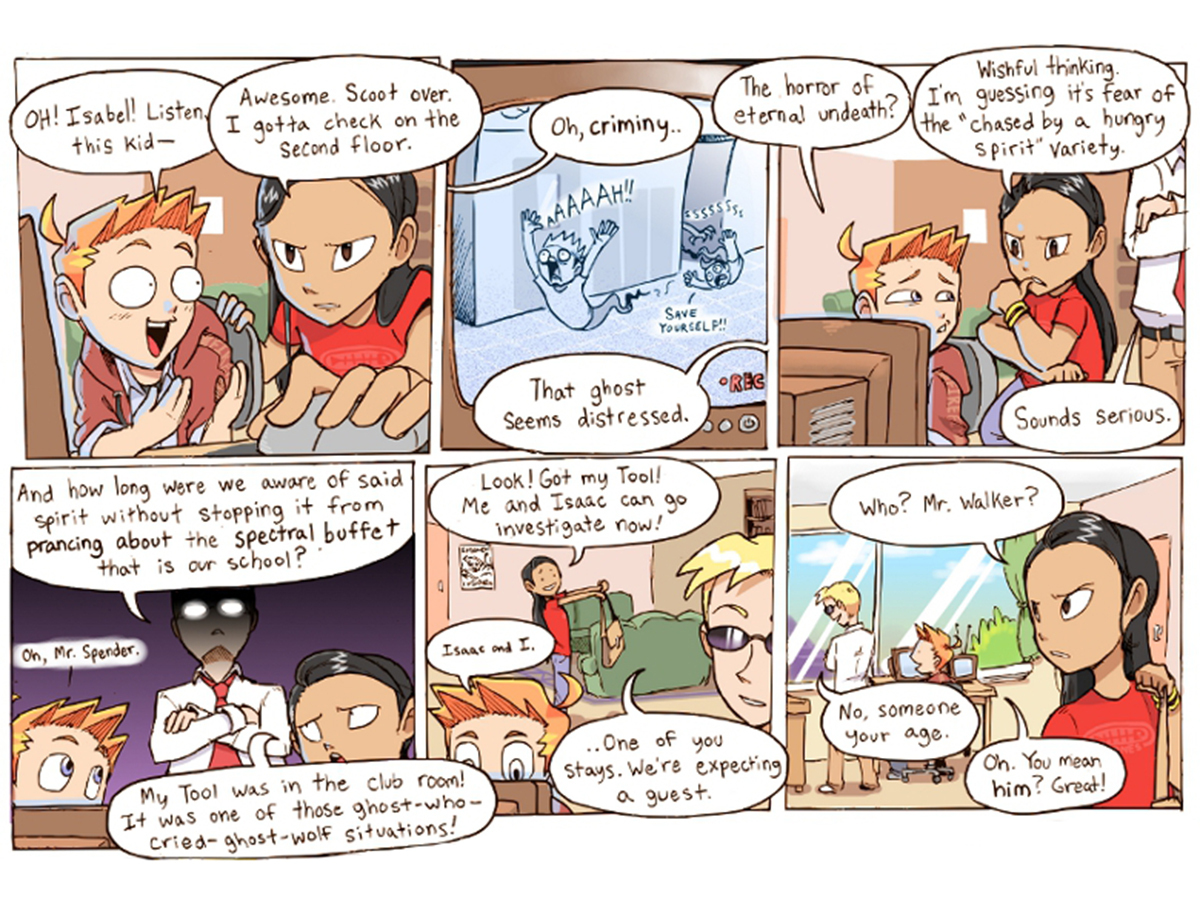 Zack Morrisson's Paranatural is a little more involved than many of the other comics on this list. It's been running since 2011 and tells the story of a teenager called Maxwell who moves into a town infested by ghosts that only he can see. His solution is to join the Paranatural Activity Club.
The anime-styled artwork is rich in colour and detail, and the dialogue is smart and snappy. But it's the character development that'll keep you clicking from page to page. The good news is that there's more than five chapters already, with new material published twice weekly. Make sure you start at the beginning.
Saturday Morning Breakfast Cereal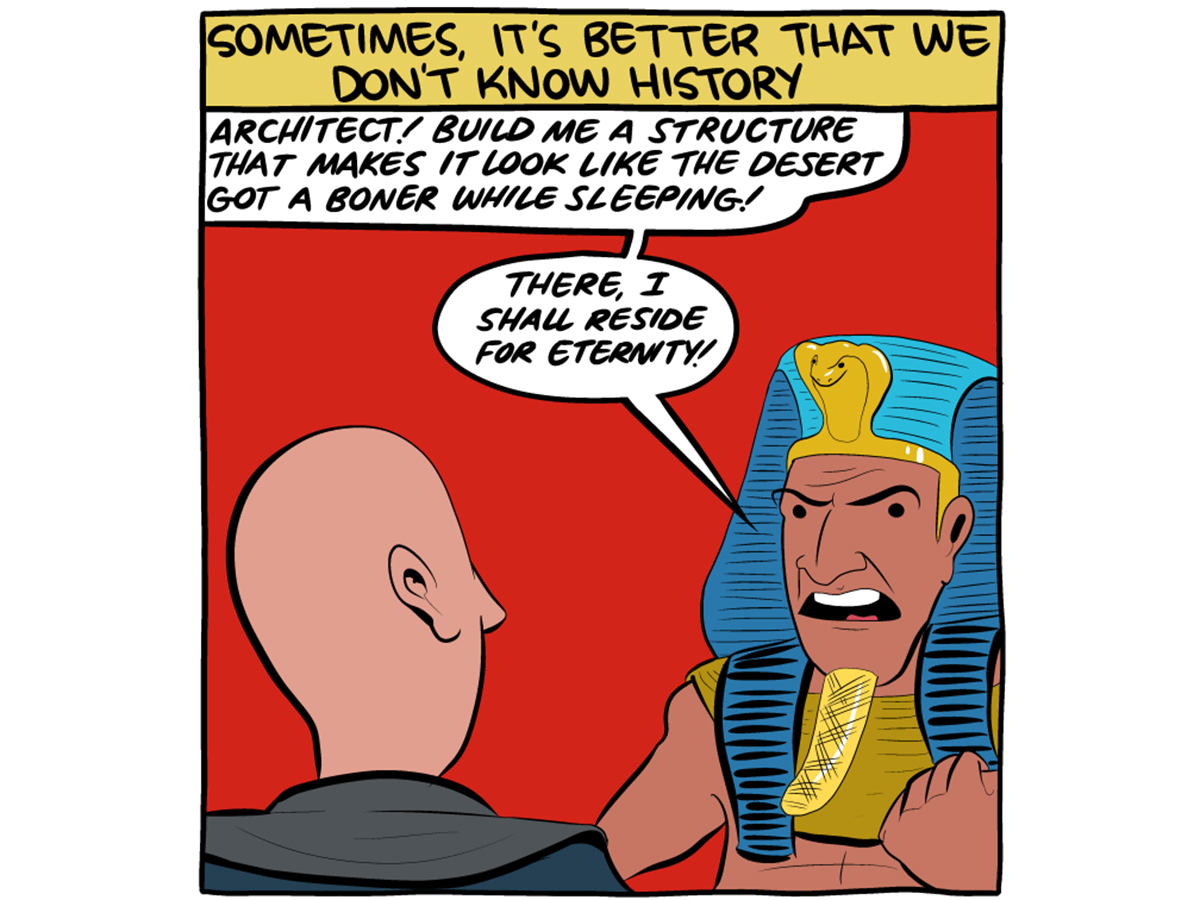 There are no storylines in Zach Weinersmith's Saturday Morning Breakfast Cereal, no characters and not even a set format. But since its launch in 2002 it's won multiple awards and gathered a huge fanbase that love his academia-, religion- and romance-inspired gags.
Weinersmith also runs a side-project on YouTube called SMBC Theater, with short live-action skits along the same lines. That span off into a space opera video series called Starpocalypse following a successful Kickstarter campaign in 2011.
Toothpaste For Dinner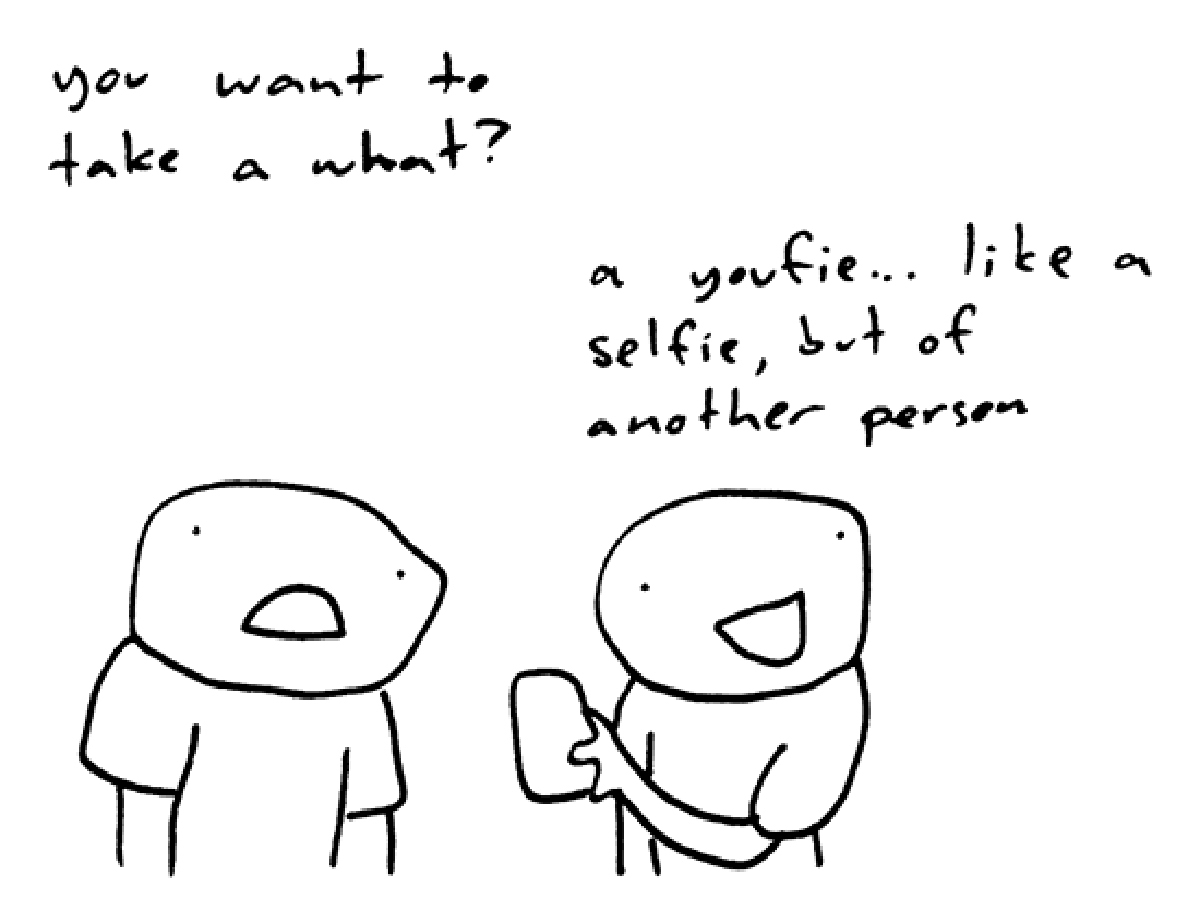 Drew Fairweather started Toothpaste For Dinner in 2002 and its simplistic, squiggly line drawings pack a hefty wallop of surrealism, social commentary and schadenfreude. Indeed, they've proved moreish enough for one critic at Slate Magazine in 2005 to write: "In terms of clickability, Toothpaste For Dinner is Rembrandt."
On the side, Fairweather also contributes to several other comics – including Married To The Sea, which he co-writes with his wife. Oh, and he once recorded several albums in the character of a German industrial hip-hop alien called Kompressor. Don't miss his track 'Vitamins Are Good'.