PlayStation Portal isn't the Vita 2 we deserve – but I still want one
Sony's £200 handheld remote player is undoubtedly a luxury, but I can see how it will fit into my life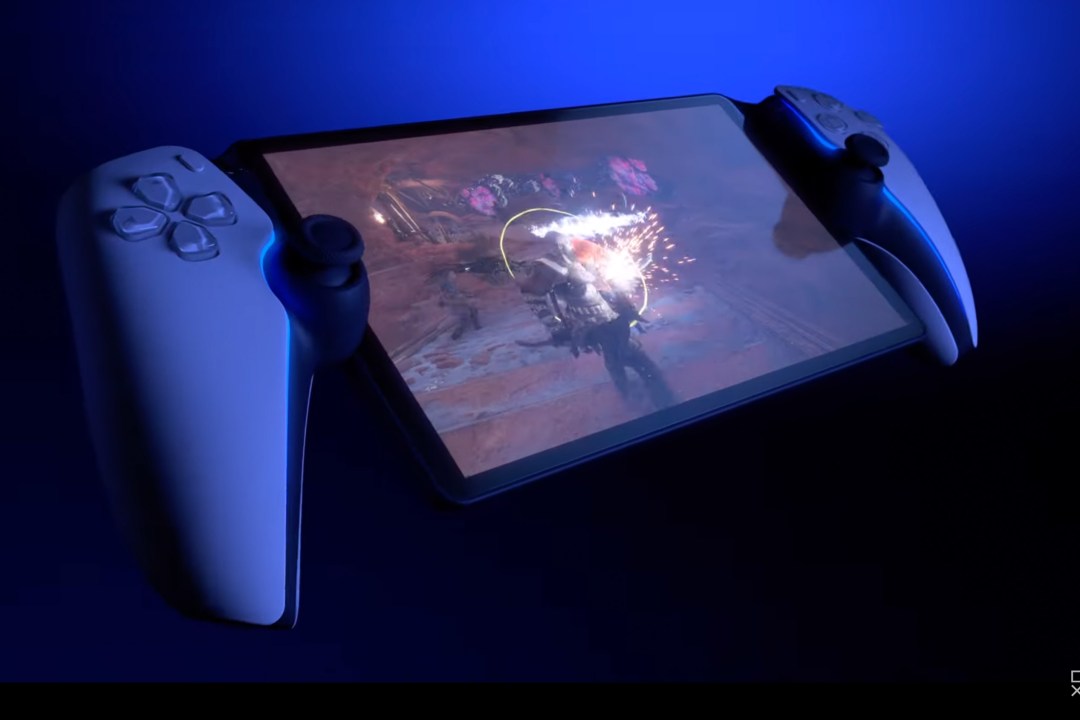 This week Sony revealed new details about its upcoming PlayStation 5 remote-playing handheld console, reconfirming what we already knew to be true: this is not the PS Vita 2. 
PlayStation Portal, as it's now officially called, won't have its own library of games like the Vita did. In fact, it can't run games locally at all. The $200/£200 device will instead stream your PS5 games over Wi-Fi, much like you can already do using the PS Remote Play app on your tablet or phone.
And unlike the original much-missed Vita, Portal won't have an OLED display. Sony's choice of 8in, 1080p LCD will sting if, like us, you've got used to the Nintendo Switch OLED's stunningly vibrant panel. Hell, you can't even connect a pair of Bluetooth headphones (something that was possible on the Vita more than a decade ago). You'll need a pair that supports PlayStation Link, Sony's new proprietary wireless standard, instead. Oh, and forget streaming games from the cloud (which you have to do if you want to play PlayStation 3 games on your PS5 through PlayStation Plus Premium) as PlayStation Portal doesn't support it.
A statement return to the handheld gaming space for Sony this is not. So, er, why do I still want one?
I'll go wherever you will go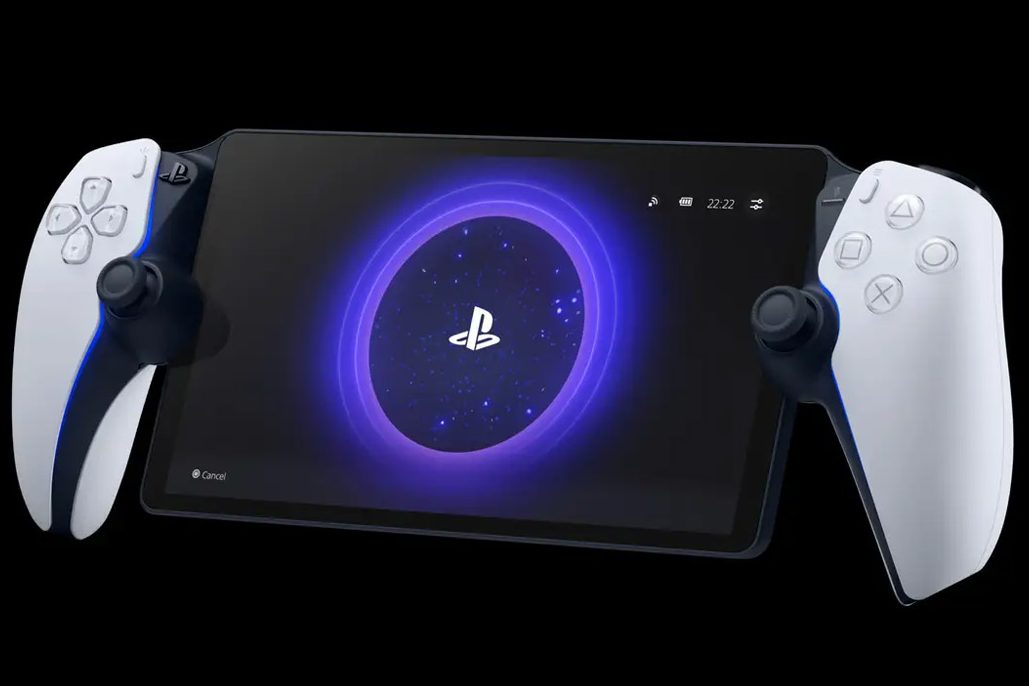 When I'm playing the PS5 on my living room TV, my partner is relegated to either our fairly small flat's dining table or bedroom. Unless she fancies watching me loudly swearing at Elden Ring's house-sized crabs, that is – which is rarely the case. I feel guilty about extended TV-hogging, and is a big reason why I love the Nintendo Switch so much; I can game away happily on the sofa while the person sharing it with me can watch TV. At least 90% of my Switch-playing time is spent in handheld mode, and even when the TV is free and fancy some Tears of the Kingdom, I can rarely be bothered docking the console.
The Switch also fits around your life so much better than a console that's anchored to your TV. If I'm turning on my PS5 or Xbox Series X, I generally intend to sit there for at least an hour or two. It's a session. Whereas with the Switch, I'll often turn it on for 15 minutes while I'm waiting for laundry to finish, at the tail end of my lunch break, or while I'm half-watching an uneventful football match. A handheld device just feels more available, more instant and less of a commitment. I have spent over 100 hours exploring Hyrule on a handheld this year, with a lot of it made up of many bitesized chunks. I'm just as keen to bop around Queens in exactly the same way with Marvel's Spider-Man 2 later this year.
"But you don't need a PlayStation Portal to do this!," I hear you cry. And you're right. There's very little Sony's $200/£200 handheld can do that my phone can't. But while I've spent plenty of time with Remote Play on my iPhone with the fantastic Backbone One controller, there's something about removing the phone from its case, slotting it into the controller, and effectively losing access to its other functionality while I play that stops me from doing it regularly. I'll often reach for my phone to look something up about the game I'm playing, for example, and doing this while it's strapped horizontally into a piece of plastic is just a bit too awkward. And that's before you even get to screen size.
I have a Steam Deck too, which, after some light tinkering, is able to double as a PS5 remote play machine via the Chiaki app. This works OK, but is a bit fiddly at times, and the Steam Deck's battery life is famously pitiful anyway. There are plenty of other tablets, phones and handheld PCs that can impersonate a PS5 that I haven't tried, but the same issues would come up.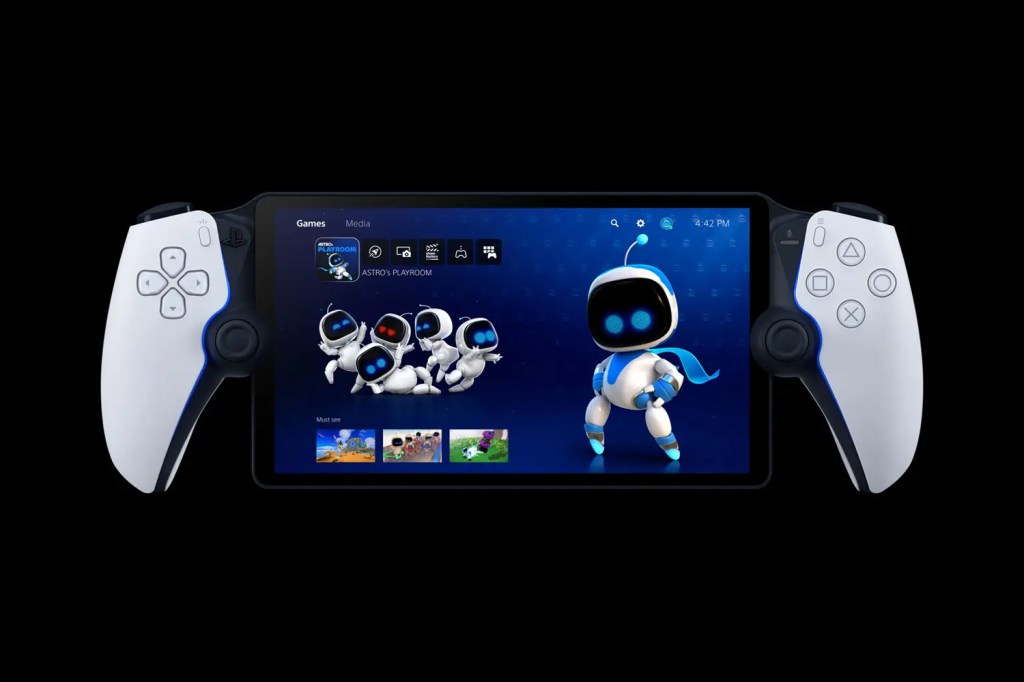 There's something about the simplicity of a handheld device that's designed to play PS5 games and nothing else that really appeals to me. I also love that the PlayStation Portal brings across the brilliant DualSense controller's haptics and adaptive triggers, and will hopefully feel familiar in the hands.
Admittedly I haven't tried one yet so don't know how it feels, nor how the streaming holds up on my home network, or whether Sony's promise of smooth 1080p gameplay at 60fps rings true. Input lag is another mystery, and it's really annoying I can't pair my AirPods with it.
But if it works as advertised, I still see the PlayStation Portal having a place in my gaming life. I love the convenience of handhelds, and how personal they feel to use. I love holding massive worlds in my hands and shoving them right up against my face. Do I wish this one had an OLED display? Sure. Do I wish I could download games on it? Also yes. Are there better ways to spend $200/£200? A quick glance at the latest prices for a Nintendo Switch Lite suggests that may well be the case.
The Vita 2 I continue to dream about will probably never come, but if the PlayStation Portal ends up being the easiest and least selfish way of playing my ever-expanding library of PS5 games on the sofa, in bed, and on the toilet, I could be tempted.