Promoted: 5 reasons the Samsung Galaxy Note 4 is an amazing road trip companion
You can't beat a good car journey. The open road, sing along to some tunes, and eat jelly sweets until you have to pull over.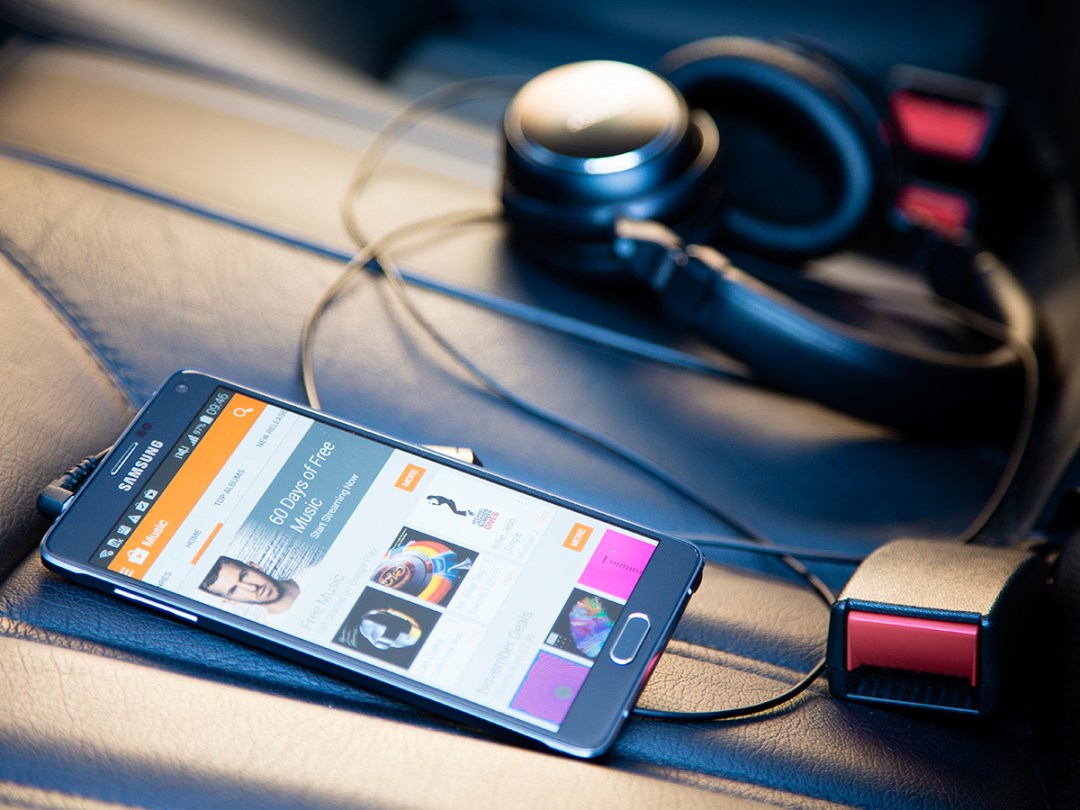 As ever, a bit of tech can go a long way, so here's how the new Samsung Galaxy Note 4 can help you from A-to-B – and why it'll last the distance, whether you're driving round the bend or over the hills.
1 It's got tunesRoad trip sing-a-longs are awesome. You're never going to see that cabbie at the traffic lights again, there's no reason not to belt out 'Call me Maybe' at the top of your voice. You can bolster the Note 4's internal storage with a 128GB memory card, so whether you play stored music or stream over 3G, you're sorted.
2 It's got TVNot for you, obviously, you're driving, sucker. But there's never been a better time to be a backseat passenger: a 4G signal is easily enough to stream TV shows straight to your phone, and the Samsung Galaxy Note 4 is easily good enough to watch them. The 5.7in AMOLED display is unbelievably bright, and big enough that, across the back seat of a car everyone can see what's going on.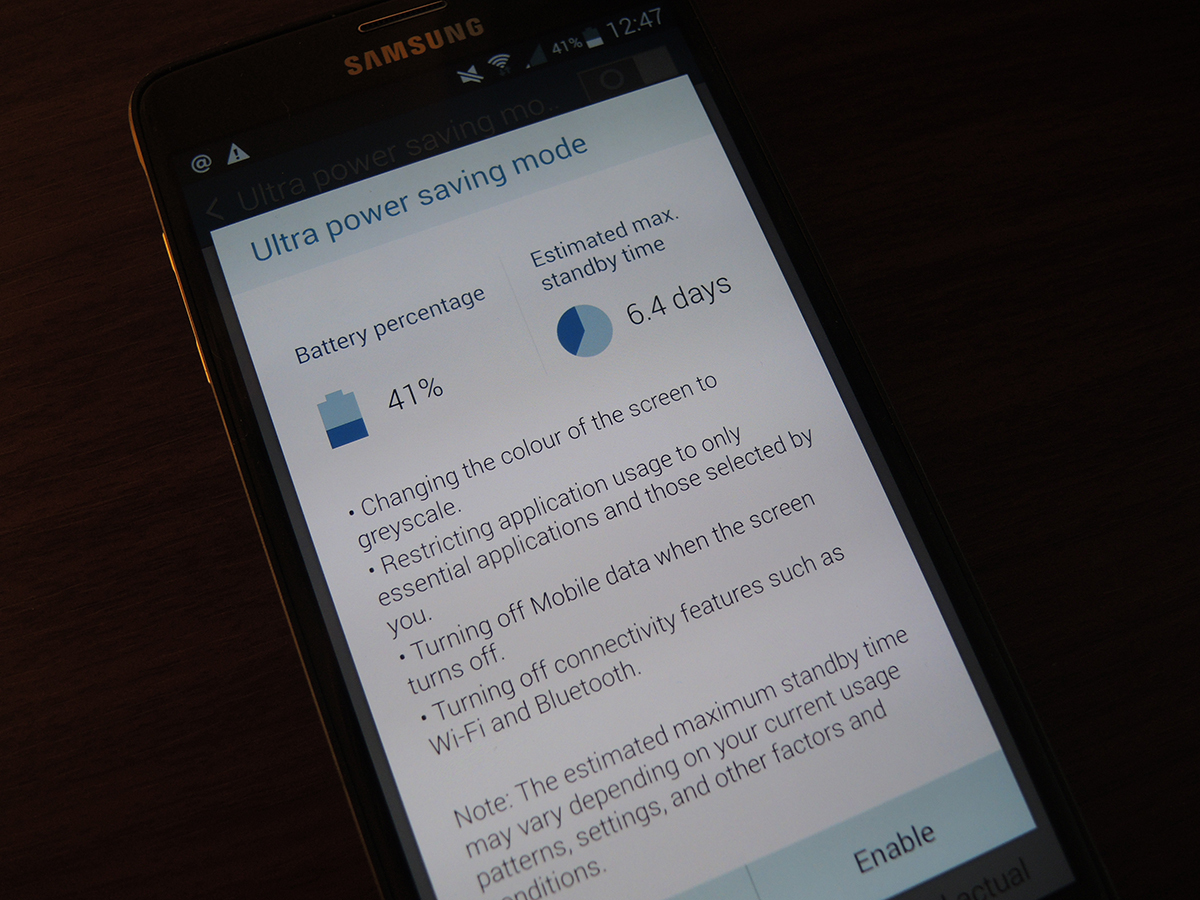 3 It's got stacks of power…
You can't shake a stick in the Google Play store without hitting a console-quality game these days. The Galaxy Note 4 has a quad-core processor with more horsepower than your average saloon, which means smooth frame-rates from level one onwards.
4 …and equally amazing battery life
The thing about road trips is that they can drag. Hit a decent traffic jam and suddenly you're looking at squeezing a few extra hours out of your phone. Bad news if it's providing entertainment to passengers; worse news if it's entertaining kids and positively terrible news if it's pulling GPS duties. The Galaxy Note 4 has a huge 3,220mAh battery on-board to keep you going as you watch a line of stationary traffic snaking over the horizon.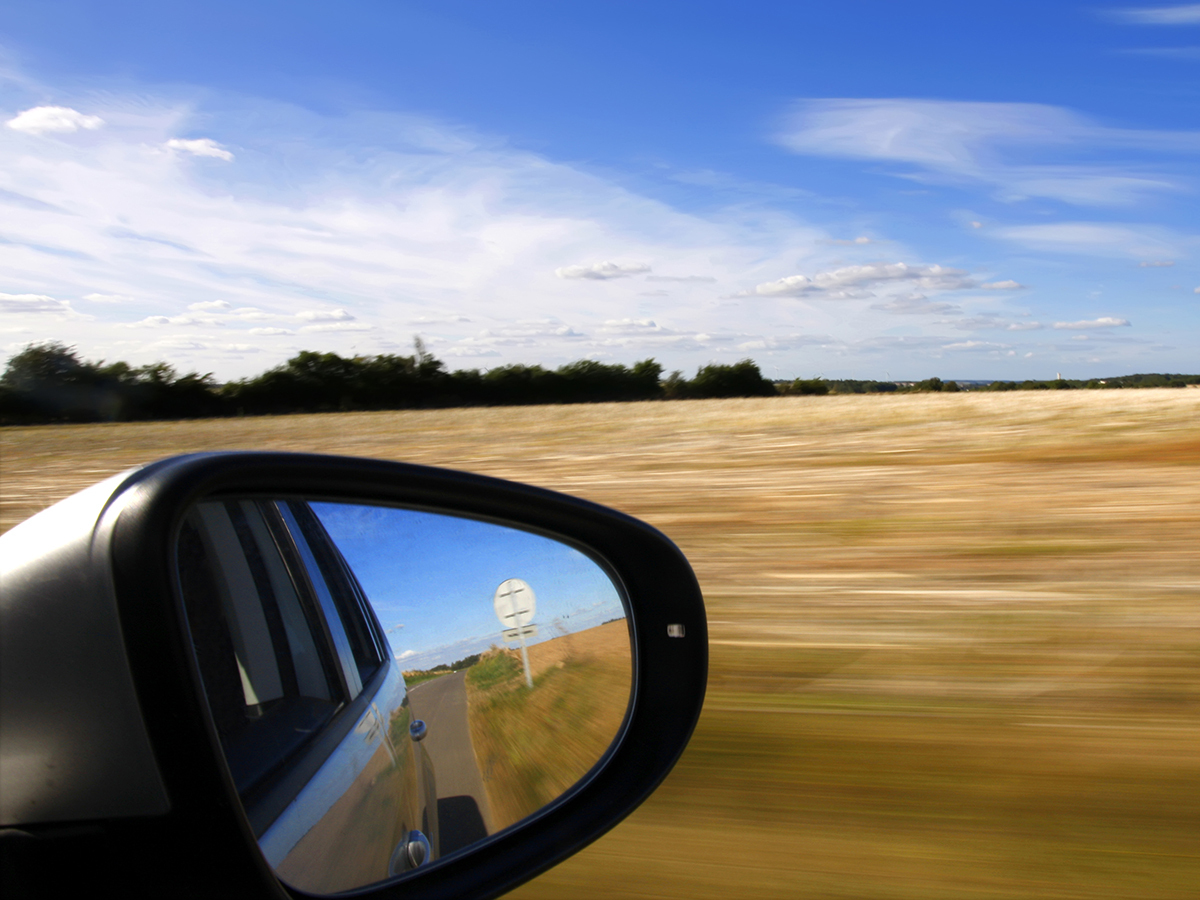 5 And some clever tech
A massive battery is one thing; using it intelligently is another. Once the Galaxy Note 4's battery heads towards the end of its tether, you can pop the phone into Ultra Power Saving mode. This disables background app updates and dims the screen, and will help you eke out up to 24 hours of life from just 10% of the battery. And, when you do find a charger, the Note 4 will charge its battery to half capacity in just half an hour.
Get your Samsung Galaxy Note 4 here >>>