Random Access Memories: Nokia N90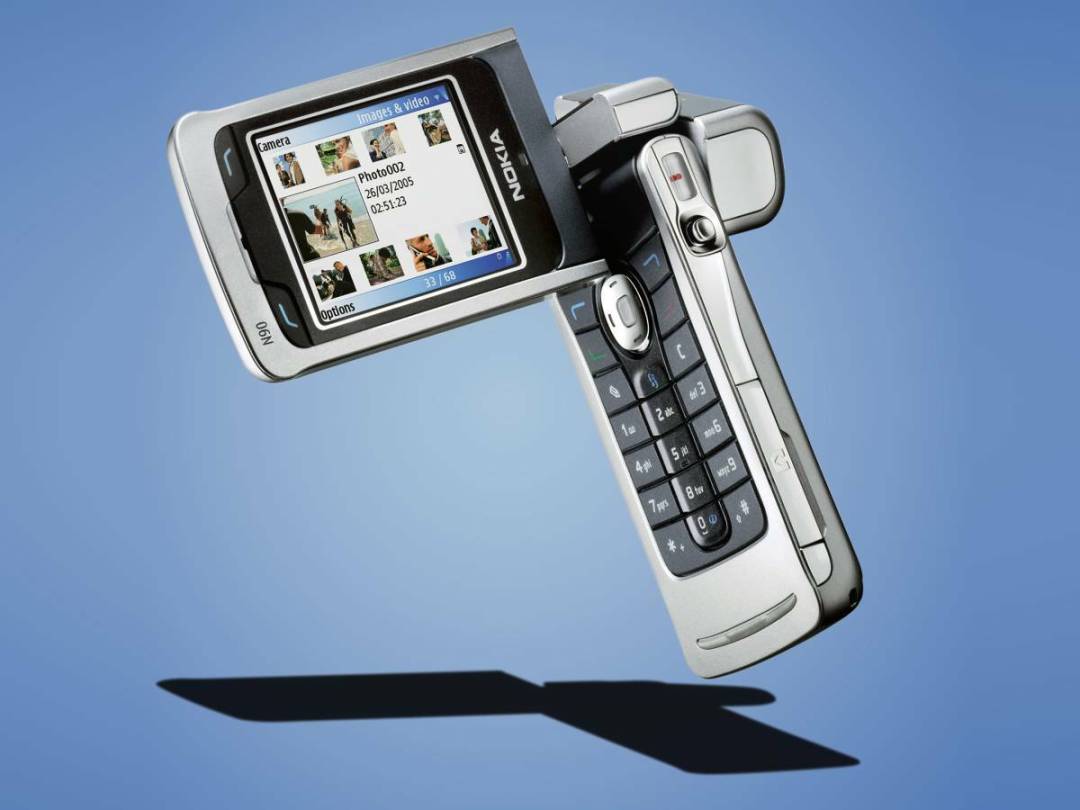 I had no idea Nokia used to make camcorders…
Toilet paper, tyres and gas masks, yes. Camcorders, no. Way back before every phone was just a variation on a flat rectangular theme, features had much more influence on their design. Nokia's N90 looked like a Transformer because the Finns needed to find space for its Carl Zeiss lens and big-for-the-time 2MP sensor, which were built into the chunky hinge at the top of the clamshell chassis. That made it a bit of a whopper, even by 2005's standards, but it's also what allowed it to be so flexible.
It was bendy too?
Not like that – flexible phones are very much a new-fangled thing – but all those moving parts meant you could just twist the lens segment and it'd immediately launch the camera, with the nifty second screen on the outside allowing you to frame your shot without having to open the thing right up. Adjustments could be made using the shutter button and joystick on the side. Sure, it might only have been capable of shooting 2MP stills and 352×288 MP 4 videos, but it'd still let you alter the white balance and exposure.
Watch out, Christopher Nolan…
Look, you were watching Cash Cab and Deal or No Deal in standard def in 2005, so how about a bit of perspective? The ability to add clip art to your pics was something even the Banker wouldn't have been able to refuse back then. Besides, the N90 was far from a one-trick pony: it ran Symbian's Series 60 operating system, which meant you could install apps when they were still called applications, check your email, browse the internet, play music , and open spreadsheets and PDFs. Oh, and it had Snake as well. Not bad for a camcorder.