Six apps you need to gamify your life
Turn chores into boss battles and evening jogs into zombie attacks with the best gamification apps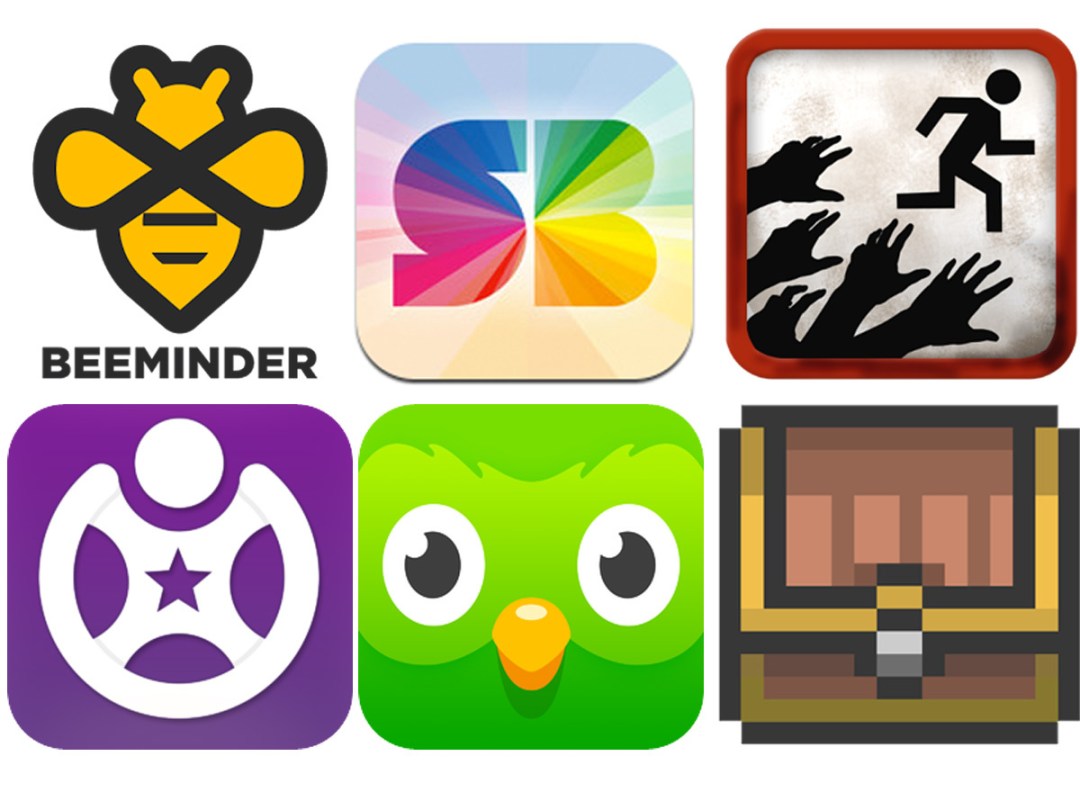 Life is a video game, right? We hope the hooker we just ran over in our Truffade Adder knows that. And doesn't that moustachioed plumber look familiar?
Only joking. But apps to make real life more like a game – or, to give it its official title, gamify it – are springing up on the App Store and Google Play, hell-bent on turning us all into fit, rich, extra-curricular humans. Smug Sims wading about in meatspace, basically. Zero self discipline? Doesn't matter. The lure of badges, XP and level-ups will no doubt to be too strong for you to resist. Here, in no particular order, is our pick of the best.
1. HabitRPG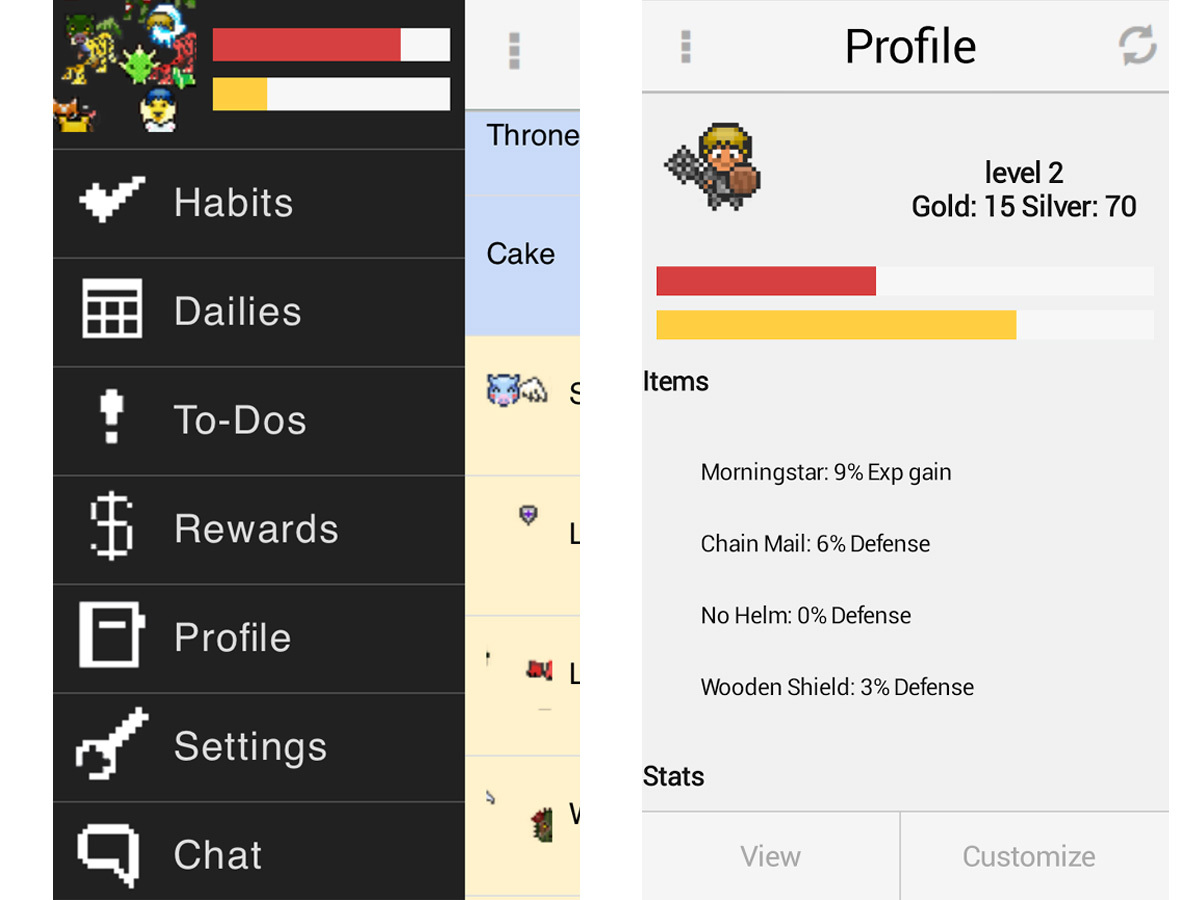 RPG-style settings and a simple points and health system are just the start of why the popular HabitRPG is a keeper. Chores, exercise or bits of work can be added as tasks or 'dailies', money can be earned and used to buy weapons and armour plus there's geeky rewards to choose from when completed.
All you really need to know is that you'll get more stuff done with HabitRPG – just to keep that health up. Sadly, the app is a little slow but it's technically still in beta and with extra geeky website features such as guilds, parties and more pets coming, we're willing to be patient.
Todoist's desktop 'karma' feature, promised to be coming soon to Android, is a simple but equally addictive alternative.
Platform: Android, iOS Price: £free
Stuff says: ✭✭✭✭✭
2. Fitocracy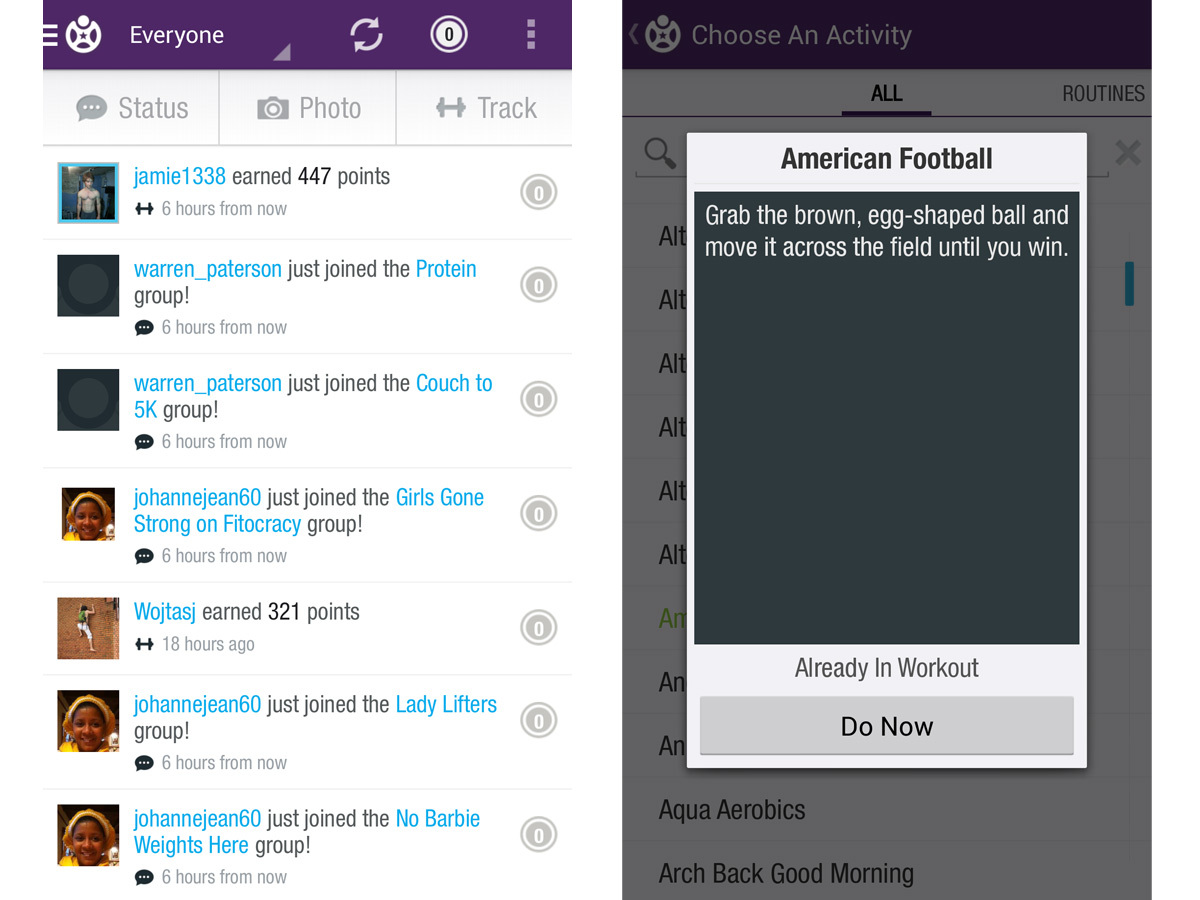 Gamify fitness and healthy eating with this always-on, always-pumped social network that sets – you guessed it – quests and levels to achieve and unlock. It works better for actively entering workouts (from weights to pilates to B-ball) than for auto-tracking apps that just run in the background, so you will need to invest some time into it. But the idiot-proof UI keeps on getting friendlier, having started life as more of a Reddit-style design. A good move, we feel.
Plus, Fitocracy has one powerful special combo: the feed of friends' activities to scroll through for inspiration, groups to join (with encouraging names such as Hello Sports! and The Right Mindset) and 'props' to give and receive. Feel the burn then feel the love.
Platform: Android, iOS Price: £free
Stuff says: ✭✭✭✭✭
READ MORE: The 25 best free apps for Android
3. DuoLingo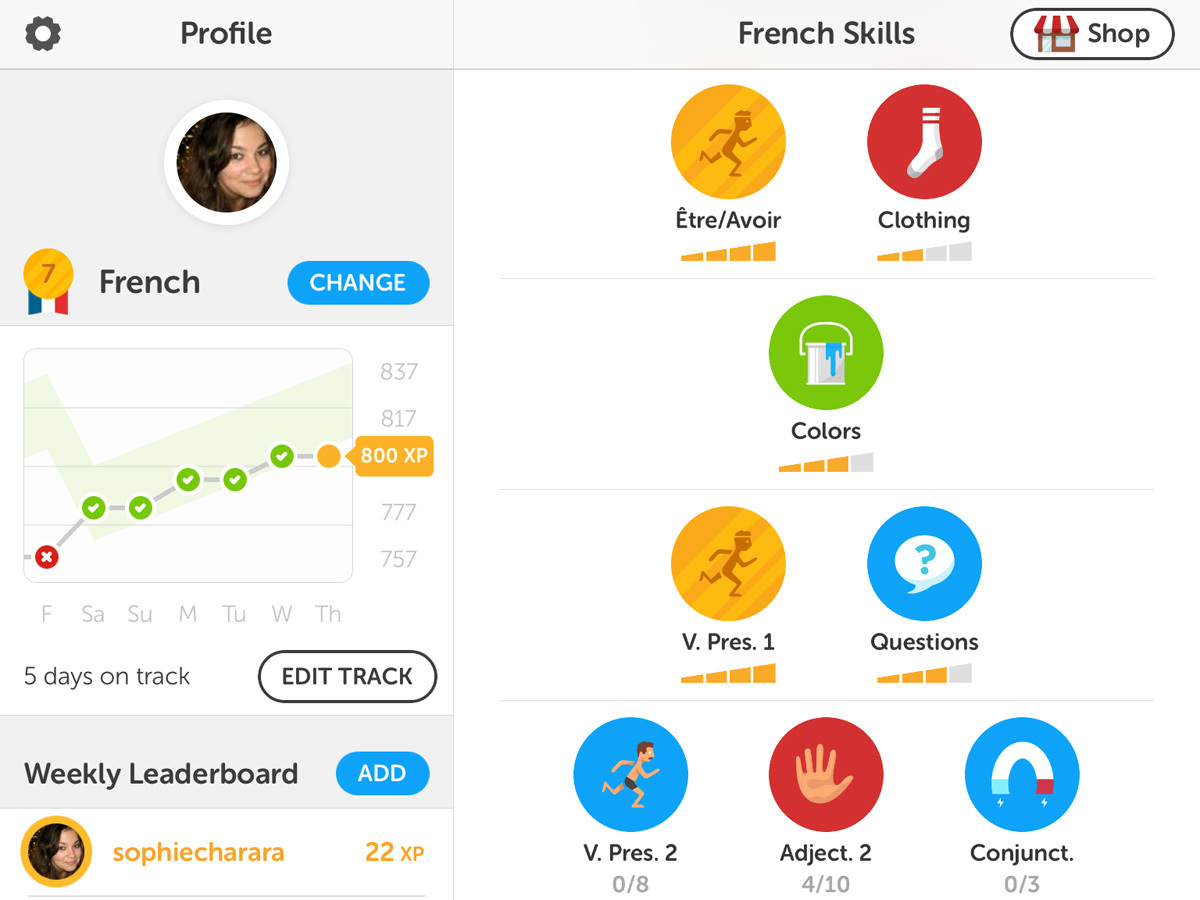 Short of finding yourself a sexy Parisian, DuoLingo is the most addictive way to learn a new language thanks to its progress tracker, rising XP, bonus hearts and 'days on track' to spur you on to that tricky adverbs level.
Languages for English speakers are mostly European (French, Spanish, Portuguese, etc) but there are loads more options for those looking to learn English, with the likes of Polish and Russian also supported. There's a good mix of reading, writing, speaking and listening exercises to race through and build points and if you're on the train, you can turn off the mic and save the pronunciation till you get home.
DuoLingo works best when you have IRL friends to follow (with invites via email and Facebook), thanks to competition-fuelling email updates on their progress. But notification nudges will make sure you don't fall too far off the wagon even if you're learning solo.
Platform: Android, iOS Price: £free
Stuff says: ✭✭✭✭✭
4. Zombies! Run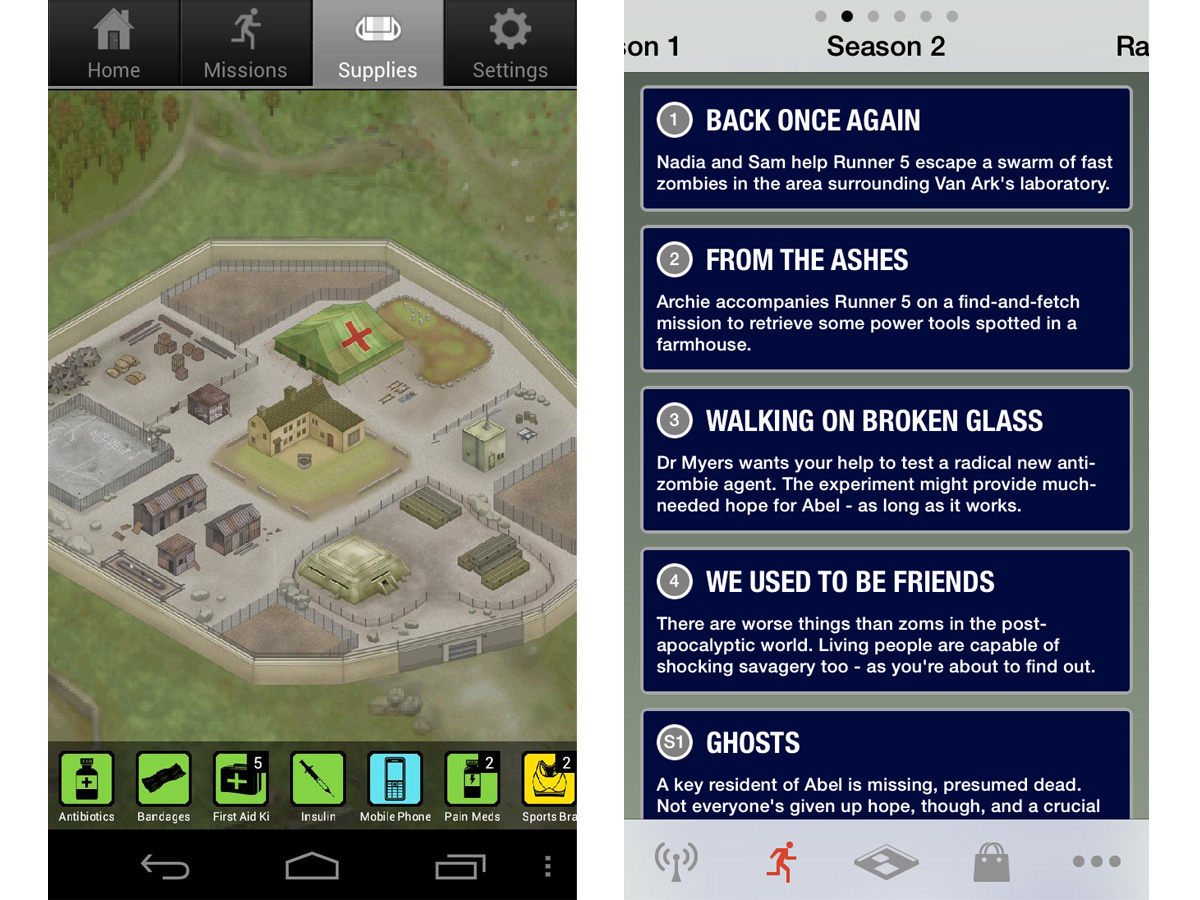 Updated (on iOS only) to add more sources for music playback and a local jogging map, Zombies! Run still tickles us. The idea behind the app is that by adding zombie chase noises at intervals, as part of an overall zombie story, it'll get you running up to 20% faster: And it works, letting you run along calmly for ten or so minutes at a time before throwing in zombie action to increase your pace.
The thrill is pretty effective for getting us out in the cold in the first place, but it's perhaps not the best long-term strategy. As an alternative, try the structure of the separate Zombies! Run 5K training app or the narrative-inclined The Walk.
Platform: Android, iOS Price: £2.49
Stuff says: ✭✭✭✭✭
5. SuperBetter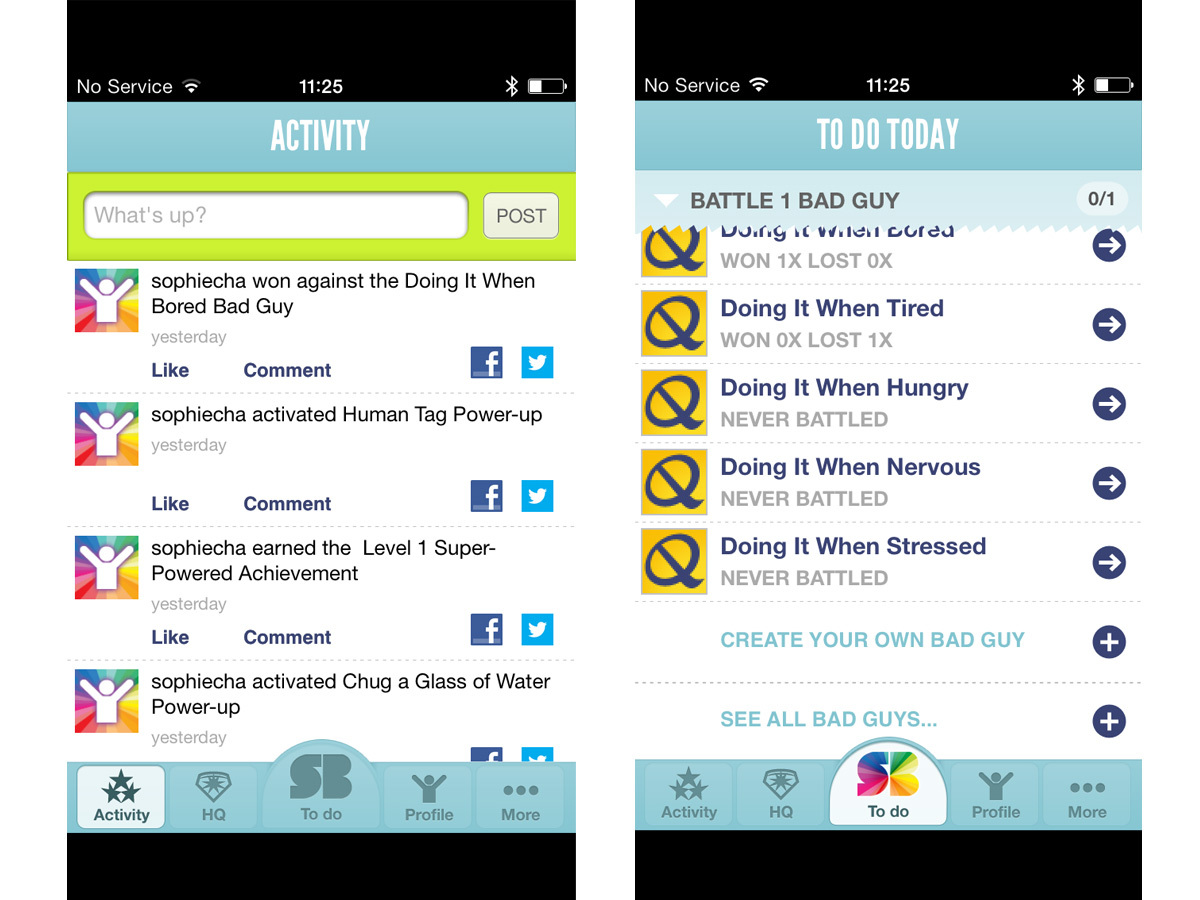 Perfect for kicking One Bad Habit, with power-ups, quests, bad guys and allies – just don't rid yourself of all vices at once or it gets confusing. Quit sugar/smoking/being lazy by first downloading the correct pack then battling bad guys like 'doing it when stressed' or 'doing it when tired', building resilience points as you progress.
SuperBetter's more psychologically inclined than most gamification apps, with a section of science cards on concepts such as 'surfing the urge' and 'ironic rebound'. Half sincere coach, half life-tracker, we're much more inclined to open up a self-helpy app than an embarrassing paperback. Surely we've earned a power-up for being so clever?
Platform: iOS Price: £2.99
Stuff says: ✭✭✭✭✭
6. Beeminder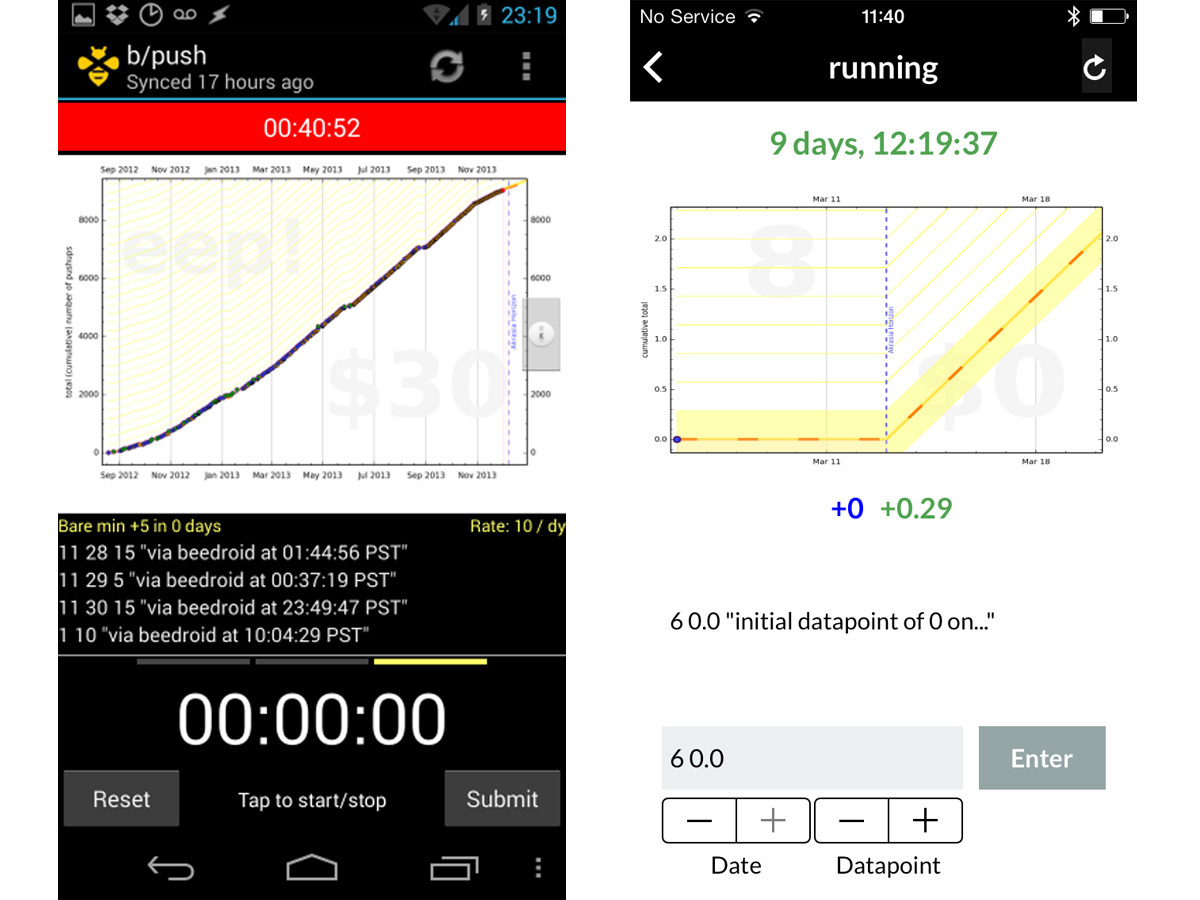 Unlocking badges not cutting it? Here's a drastic measure – sign up to Beeminder, set a goal going on its yellow brick (graph) road and if you veer off track, pay up. With real money. Funny how quickly giving £3 to a free app gets those reports done – though we'd prefer a fund, say £50, that trickles away as we falter and veer off the yellow brick road than individual mini payments that could stack up to a daunting amount.
It's a basic looking, slightly intimidating app and website but other gamification and fitness apps such as DuoLingo and RunKeeper can be hooked up to Beeminder's system for extra incentive. The furthest from a 'game' of the bunch and coughing up isn't fun – but it might just get results.
Platform: Android, iOS Price: £free
Stuff says: ✭✭✭✭✩
READ MORE: Freemium and in-app purchasing in iPhone and iPad gaming can be a pro, not just a con