Sony WF-1000XM5 vs WF-1000XM4: which is best for you?
Sony WF-1000XM5 vs WF-1000XM4: which buds reign supreme?
We once heralded the Sony WF-1000XM4 buds as having a strong grip on the true wireless crown. It was a lofty claim in the already-packed best noise-cancelling earbuds market. But all reigns must end.
We just didn't think the Sony WF-1000XM4 might be eventually only unseated by its offspring… the WF-1000XM5. Sony has promised its recently released buds improve on its predecessor in most ways. But in reality, do they? Take a look at our comparison guide to find out.
Design and comfort: slimmed down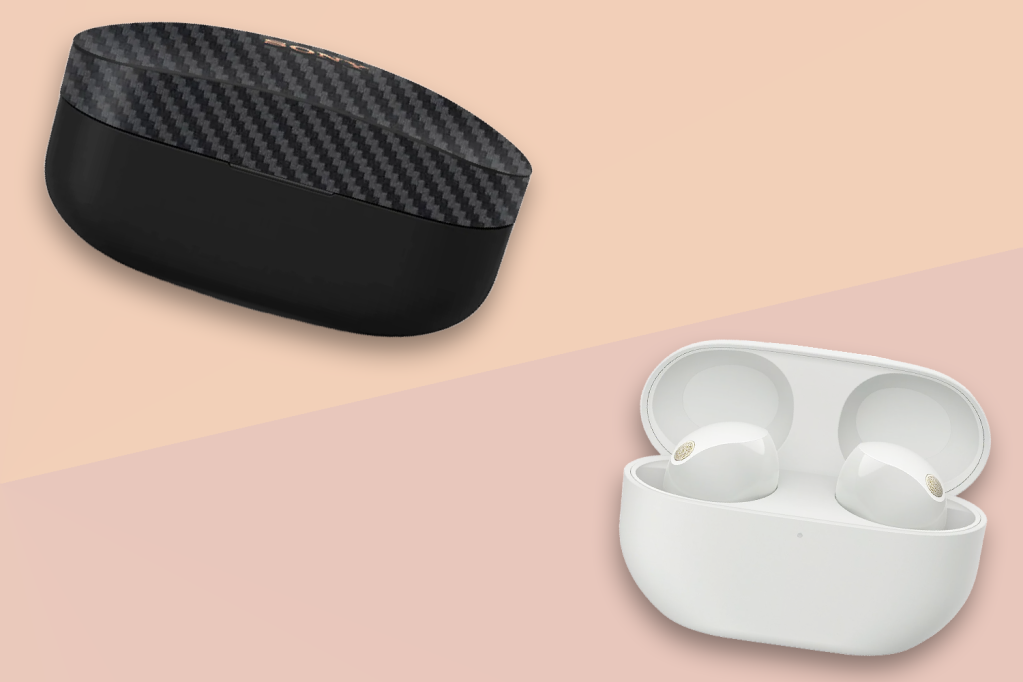 The Sony WF-1000XM4 is very good value for money, especially as they're now an 'outgoing' piece of kit. The buds come wrapped in packaging that's 40% smaller than the model it replaced. The charging case is also 40% smaller, while the earbuds themselves are 10% smaller than the XM3.
But where we thought the XM range couldn't get any tinier, Sony surprises us yet again. The WF-1000XM5 earbuds are much smaller than the XM4s, and they're around 20% lighter too. That's good news for those who like to keep things compact, bad news for those who are forever losing their buds behind the sofa. The buds have also been reshaped, while the tips are made from a foam/rubber hybrid material. Four tip sizes will suit a range of lugholes, too.
Sound quality: even better
The WF-1000XM4 supports High-Resolution Audio Wireless straight out of the box. A specially designed 6mm driver produces a wide dynamic and rich bass range. The result is audio that sounds punchy, rich in detail and well-balanced.
While the WF-1000XM4 are still some of the best in-ears on the market, the WF-1000XM5 really takes its strengths to a whole new level. Not only is audio crisper, brighter and more balanced. The whole experience of listening to your favourite music has been bettered dramatically. The audial range is perfectly balanced. Vocals float over melodies without overpowering them. Details and intricacies are highlighted, but not at any expense. Sub-bass is deep and rich, while the overall sound is expansive.
There's very little reason to pump up the volume with the XM5s, either. Some fantastic noise cancellation means that the volume will rarely rise above 60%, even in noisy environments.
Noise cancellation: silent nights
The WF-1000XM4 has adaptive active noise-cancellation, and it works very well. To the average listener, the outside world won't hinder your listening experience at all, but may struggle with louder environments or certain frequencies. It can't compete with headphones such as the Bose QuietComfort Earbuds, which eradicates noise through some mystic magic-like tech, but they still stand up to the test.
ANC has been markedly improved with the Sony WF-1000XM5, making it a major stand-out feature of the buds. There are six microphones and a separate processor dedicated solely to noise cancellation, and it works incredibly well. We haven't tested them next to a jet taking off, but it'll easily stifle any low-frequency bus rumblings. Furthermore, the powerful ANC won't unintentionally alter the sound in any way. A 24-bit audio chip, which passes sound through a pair of 8.4mm dynamic drivers, makes sure of that, while background noise is dampened through a new bone conduction sensor that works with outward-facing microphones and an AI-based noise reduction algorithm.
Features: in-app excellence
The Sony WF-1000XM4 uses Bluetooth 5.2 for wireless connectivity, and digital audio files are processed with a V1 processor and pushed through a 6mm full-range dynamic driver. It's controlled through Sony's 'Headphones' app, voice assistant, or the touch controls on each earbud. Our favourite way is through the app, though. Through Headphones, you can assign touch-control functions, make EQ adjustments, prioritise wireless connection stability over sound quality, and much more.
The WF-1000XM5 is also controlled through the Headphones app, but with a few extras. It'll guide you through taking photos of your ears to fine-tune the 360 Reality Audio upmixing. It can test how well the buds sit in your ears, and even lets you receive or reject calls by nodding or shaking your head.
The biggest new addition in the WF-1000XM5 is reserved for head tracking, and support for Sony 360 Reality Audio spatial sound. Third party apps can also be used, but they need to be supported through the companion app.
Verdict
We once thought that very little could improve the Sony WF-1000XM4 in-ear buds, but Sony has shown that things really, truly, can only get better. From sound quality, noise cancellation and comfort, to battery life and design, the WF-1000XM5 beats its predecessor in most margins. Price is really the only key marker where the WF-1000XM4 comes out on top. But if you're already willing to spend around $280/£200 on a pair of WF-1000XM4, we'd recommend splashing a little more cash for the upgrade.
Read: Best headphones: wireless headphones reviewed