Stuff Gadget Awards 2013 winners announced: These are the 22 Best Gadgets of the Year
Meet the gadgets, apps, cars, services, events and people that defined 2013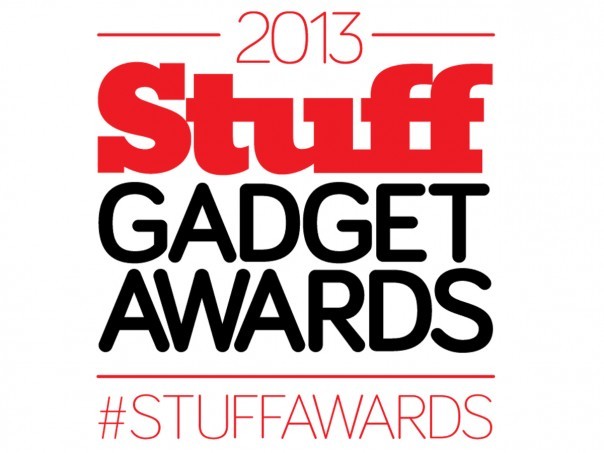 The past 12 months have been a whirlwind of impressive new gadgets and game-changing innovations.
The Stuff Gadget Awards recognises the gear that defined the year. It celebrates the best-performing, most desirable and most important product releases, covering gadgets, apps, web services, cars and more. Awards winners aren't just the best products – they're the products that have had the greatest impact on the market, and the ones that are setting the agenda within their category for the year to come.
This is the sixth annual Stuff Gadget Awards and the biggest to date, with 23 categories, including three reader-voted awards.
But you don't care about all that. You care about what's won. Let's get on with the show.
Fitness Gadget of the Year: Fitbit Flex (£80)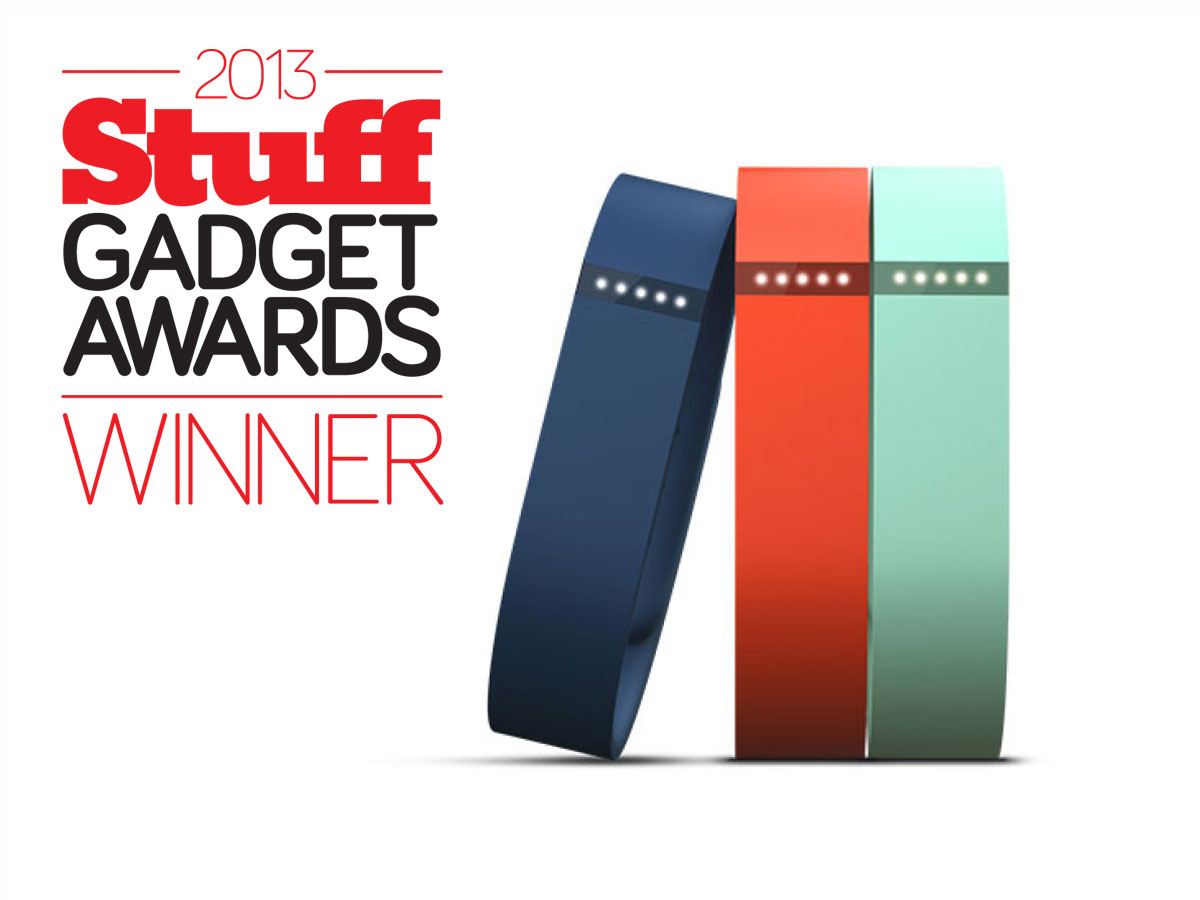 Fitbit's turned its fitness tracker from an ungainly clip-on device to a wrist-mounted wonder – and added a host of improvements in the process. Bluetooth 4.0 means the Flex will ping data from your wrist to your smartphone, so you don't have to faff about with opening apps. Its sleep tracking will count your Zs, while a quick tap on the wristband pings up a set of LEDs to show how close you are to achieving your daily goals. It also looks like a sci-fi communicator watch, which pleases us mightily. Durable, well-integrated with the Fitbit ecosystem, and giving you motivation at a glance, the Flex is a truly flexible fitness tracker.
Game App of the Year: New Star Soccer 1.5 (from £free)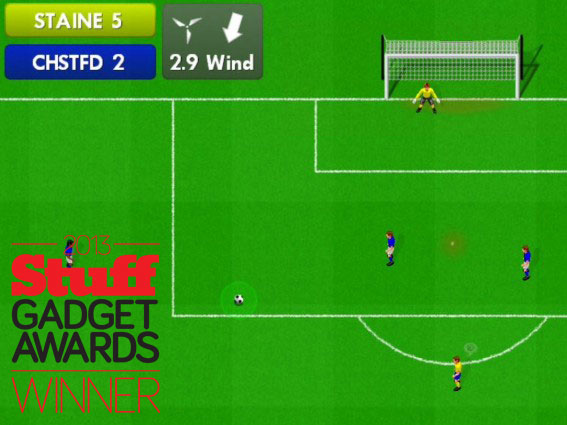 When New Star Soccer first took the App Store by storm it caused relationships to suffer, deadlines to be missed and lampposts to be walked into. But when a 50-year-old footballer was still netting 90 goals a season it became clear NSS was a bit too easy. Version 1.5 has been subbed on to fix that. Defenders now close you down, you can change your tactical focus mid-game and things have taken a turn for the Big Sam with headers now also available. But it's the much stricter demands on your energy that ramp up the difficulty level – and just like that we're walking into lampposts all over again.
Phone of the Year: LG G2 (£470)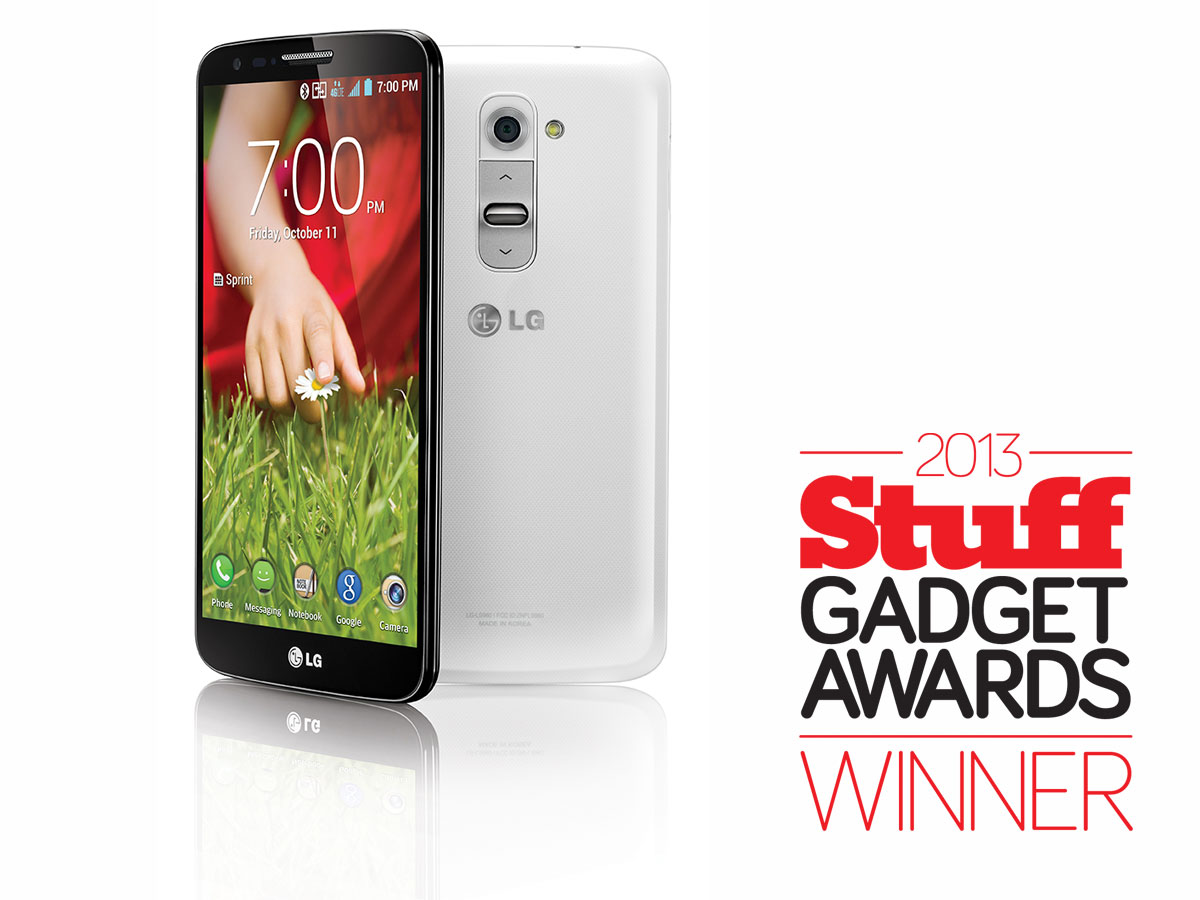 If you'd told us a year ago that LG would make the best phone of 2013 we'd throw a Viewty in your face and push an LG Chocolate up your nose for being so stupid. But here we are 12 months later and not only has the LG-made Nexus 4 made our shortlist, the 5.2in G2 has taken the top prize – and deservedly so. Every single person who's handled our G2 has been seduced by its charms, whether it's the stonking screen, amazing battery life or neat tricks such as the double-tap to wake that means you don't have to mess about with the buttons on the back. It's not as pretty as the HTC One, but when it runs faster than Usain Bolt towards another corporate sponsorship deal it's impossible not to give it the gold.
Music Gadget of the Year: Sonos Play:1 (£170)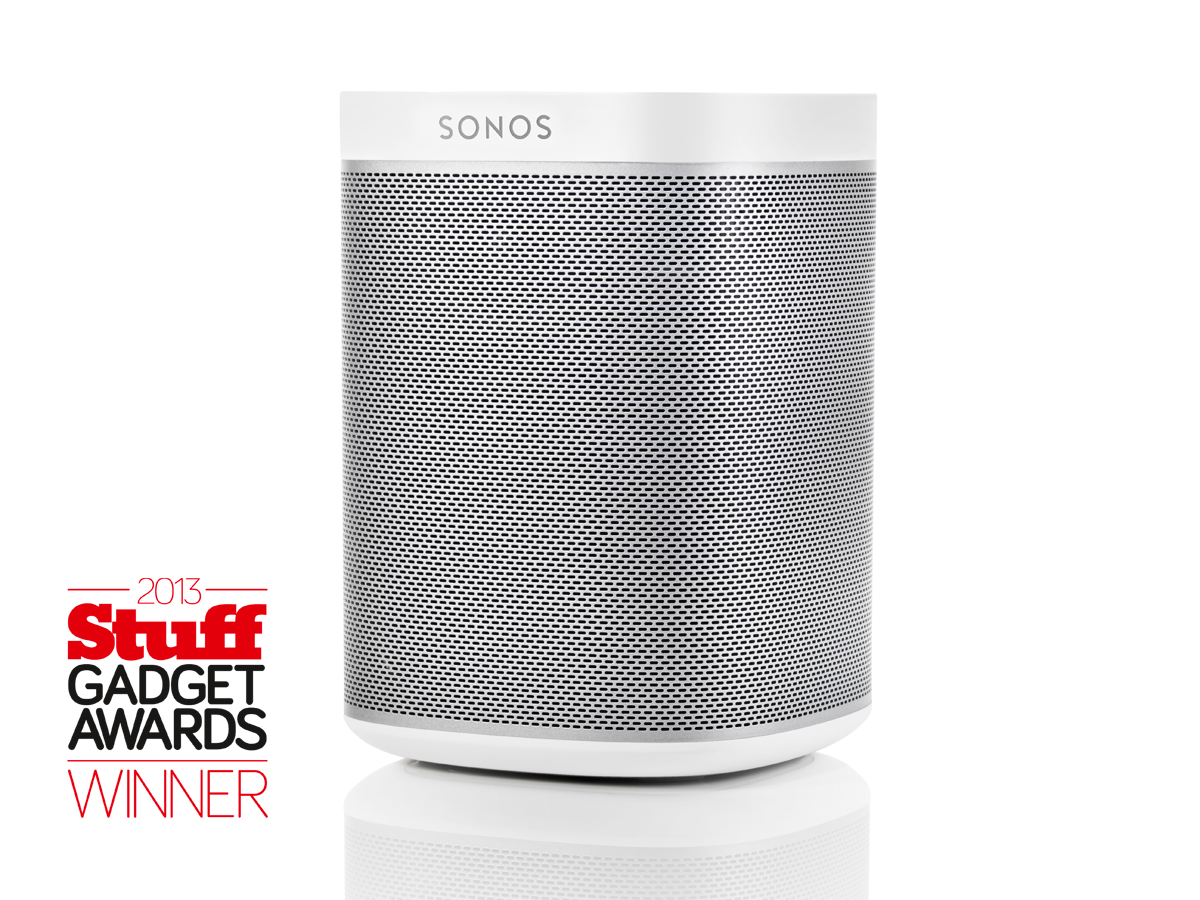 Ah, Play:1 – we've been expecting you. You see, ever since Sonos launched its Play:3 (itself a Stuff Awards winner in 2011), there's been a Play:1-shaped hole below it waiting to be filled. And now that it's here, we don't know how we managed without it. It'll play tunes from pretty much any streaming service or your own network, costs just £170 and despite its dinky size sounds bigger – and better – than the Play:3. It can even be teamed up with the Sonos Playbar to create a surround system. We'd hoped it would be portable, but its standout sonic performance more than makes up for it. Remarkable.
Essential App of the Year: Citymapper (£free)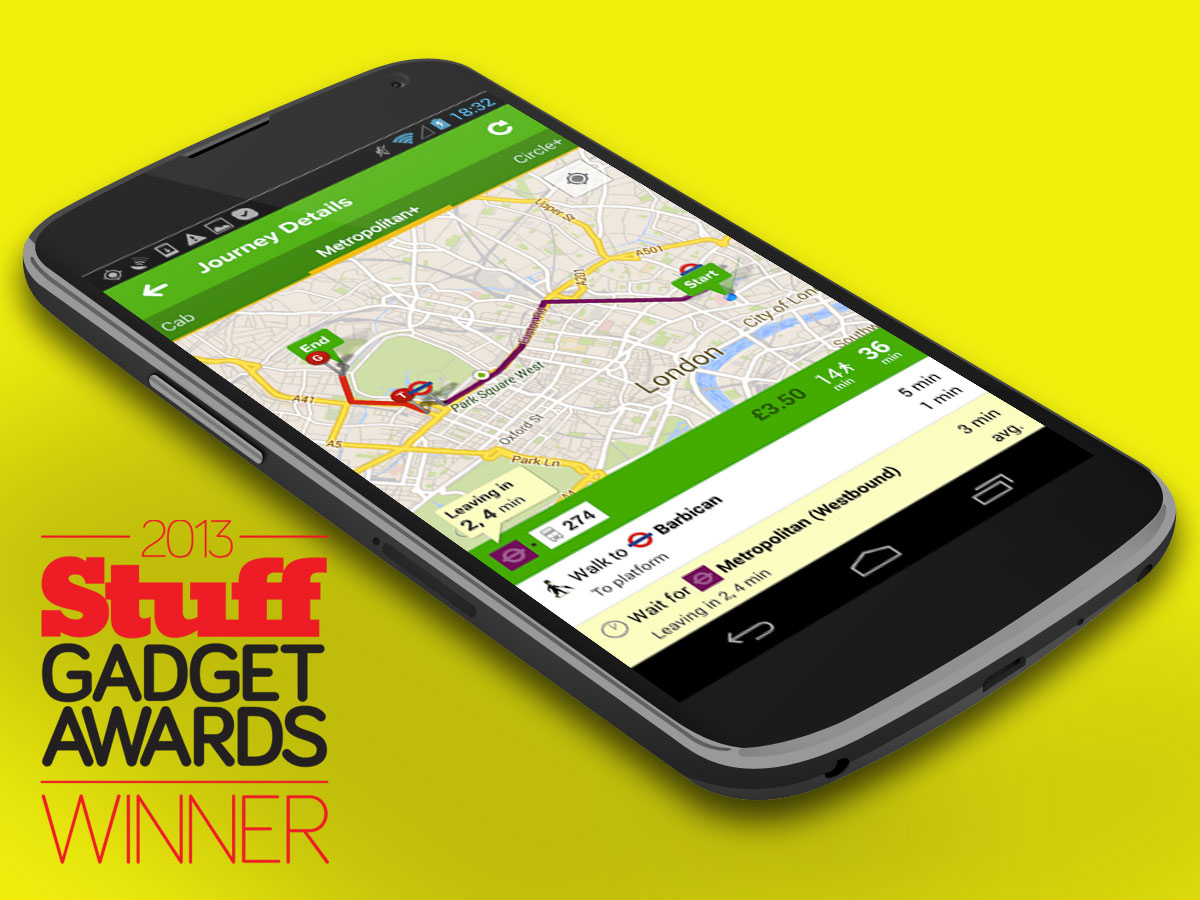 In the year 2013 it should be impossible to get lost. After all, you have a rectangle in your pocket that knows exactly where you are on Planet Earth at all times – but knowing how to get to the next place is trickier. Flipping back and forth through your quiver of travel apps works, but not well. However, Citymapper will show you how to get there using your feet, public transport, taxis or good old-fashioned pedal power, complete with ticket pricing, journey time and any potential problems en route. It only works in London and New York for now, but when an app is this useful it's only a matter of time before the rest of the world demands it.
Creative App of the Year: Vine (£free)
Until Vine came along the only videos shot on mobile phones were by bored parents intent on clogging up your Facebook feed and annoying people at gigs who can't seem to enjoy anything unless they record it on their phone. Those were dark days indeed. If nothing else, Vine at least restricts their distinctly sub-optimal output to just six seconds, but more importantly its touch-to-record interface and linear editing system has made shooting quick, innovative videos really, really easy. It's now joyously simple – just record your mini masterpiece and hit share. So give it a try, even if you are just filming your kid's first gig.
Tablet of the Year: Apple iPad Air (from £400)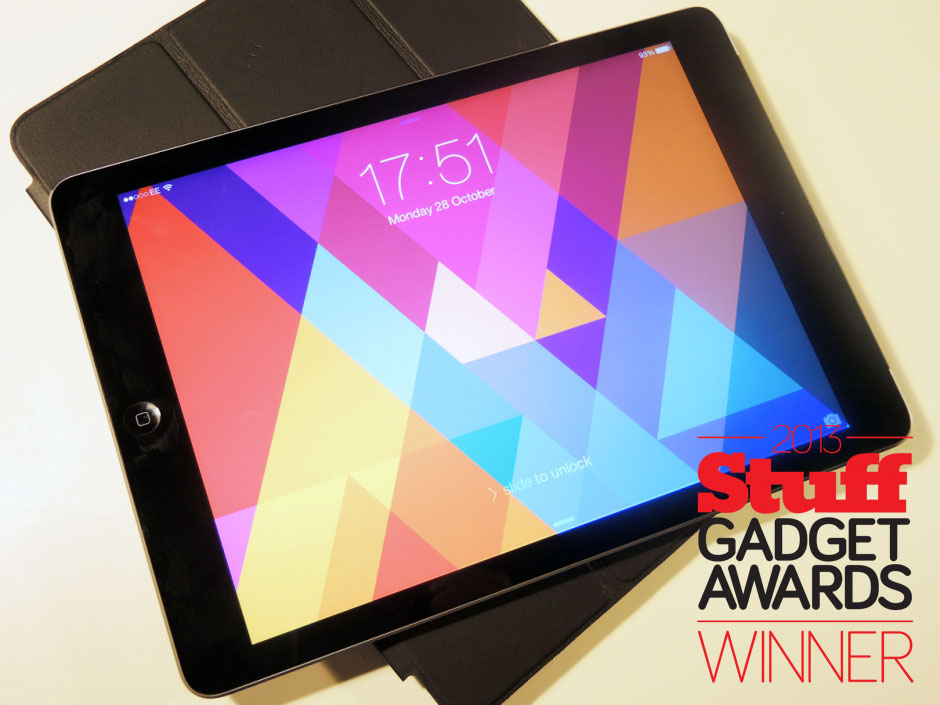 On a recent trip to Berlin we witnessed somebody try to chop a currywurst in half with an ultra-thin keyboard. Since then it's become one of the tests we put every new gadget through, and at 20% thinner than its predecessor the iPad Air is the closest we've come to finding a working sausage slicer. If you'd rather use your iPad Air to watch Netflix, play games and browse Stuff.tv, its A7 chip is twice as powerful, its Wi-Fi is faster, its battery will still give you 10 hours, plus you could eat your dinner off its slick, clinical finish. In fact, you're probably going to need two: one to chop up your bangers and another to eat them on.
Tech Toy of the Year: Evobike Bomber (£8000)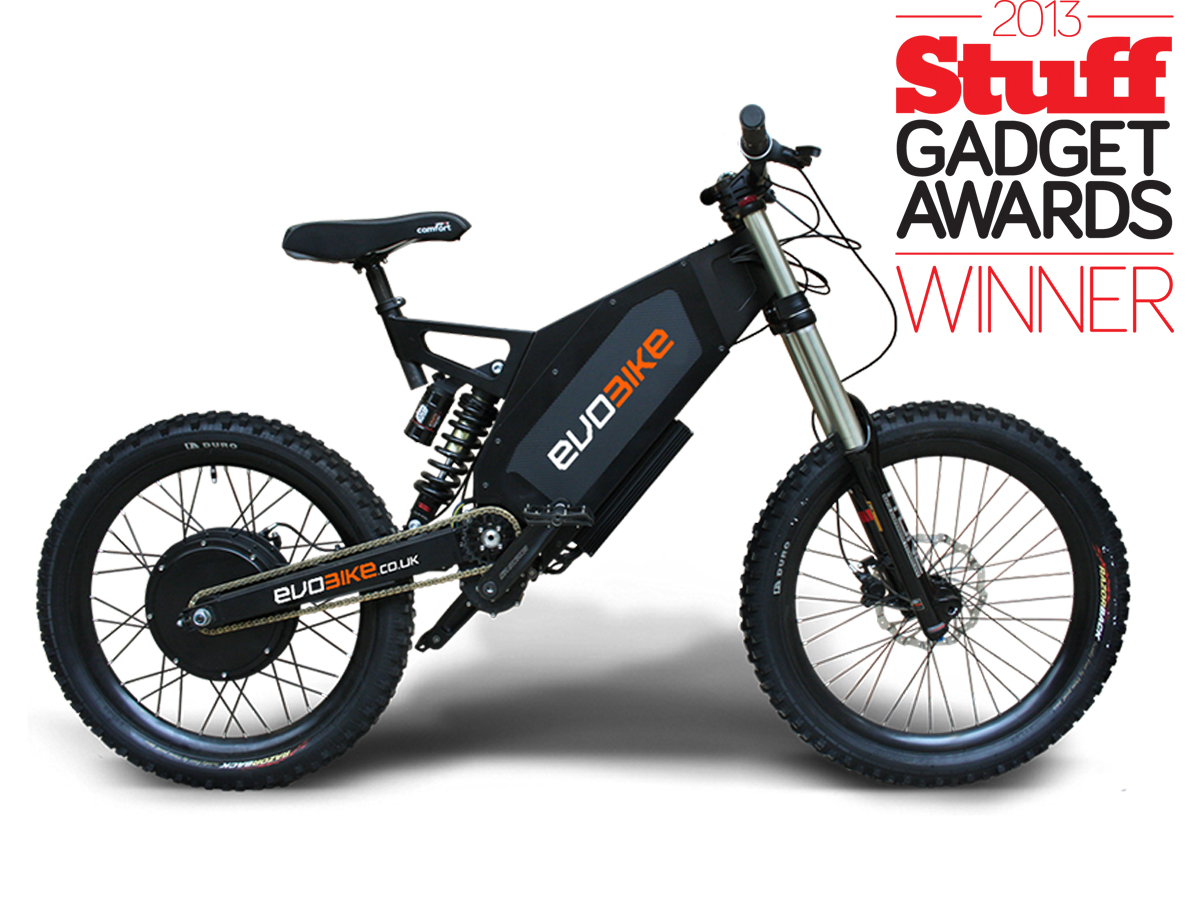 Can an £8000, 50mph electric bike be called a 'toy'? Perhaps not, but given those stats, we couldn't think what other category it could fit into. It's certainly not designed for pootling along a cycle lane to work. With 4.5kW of pedal-negating battery power, a 9-speed gearbox, hydraulic disc brakes, highly adjustable suspension and aggressive downhill-bike tyres, the Bomber's only really at home when it's off-road. Fortunate, really, as it's too powerful to legally ride on UK roads. Which means you'll just have to discharge all of its furious energy hooning up hill and down dale as fast as you dare. And what's not fun about that?
Cloud App of the Year: Netflix (£6/month)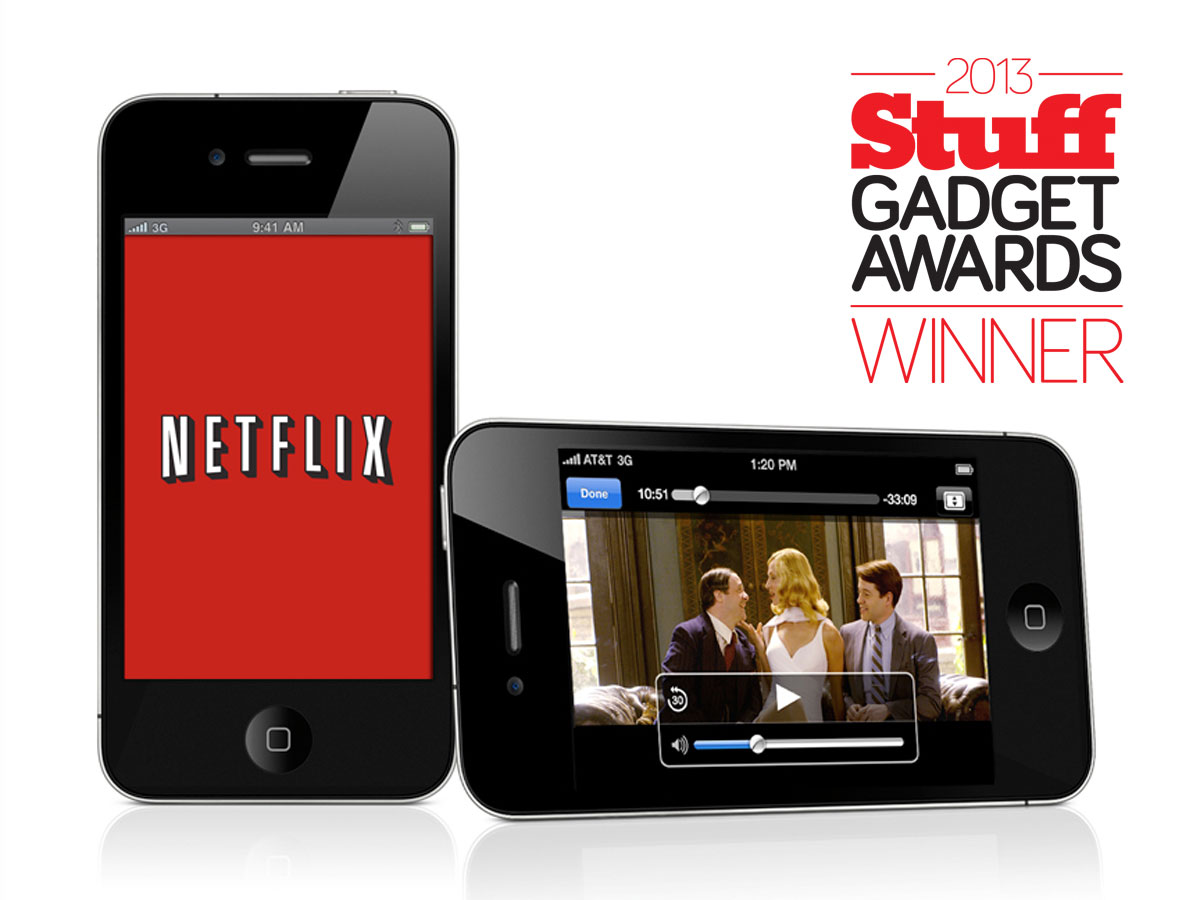 "Daddy, what did people do before Netflix?" "Well, son, times was hard. We mostly just watched whatever was on the tellybox at the time it was broadcast. Sometimes we'd record shows, but often we'd fail to set the recording machines properly or we'd plain forget. We spent an awful lot of money on boxsets. Now, tech heavens be praised, we just pays our £6 a month and watch whatever we want whenever we want to, on our laptop, tablet, phone or smart TV. We even get Netflix exclusives like House Of Cards and Breaking Bad before anyone else. And 1080p streaming on some devices. Of course, all this was before the big bandwidth crash of 2014…"
Laptop of the Year: Apple MacBook Air 13in (from £950)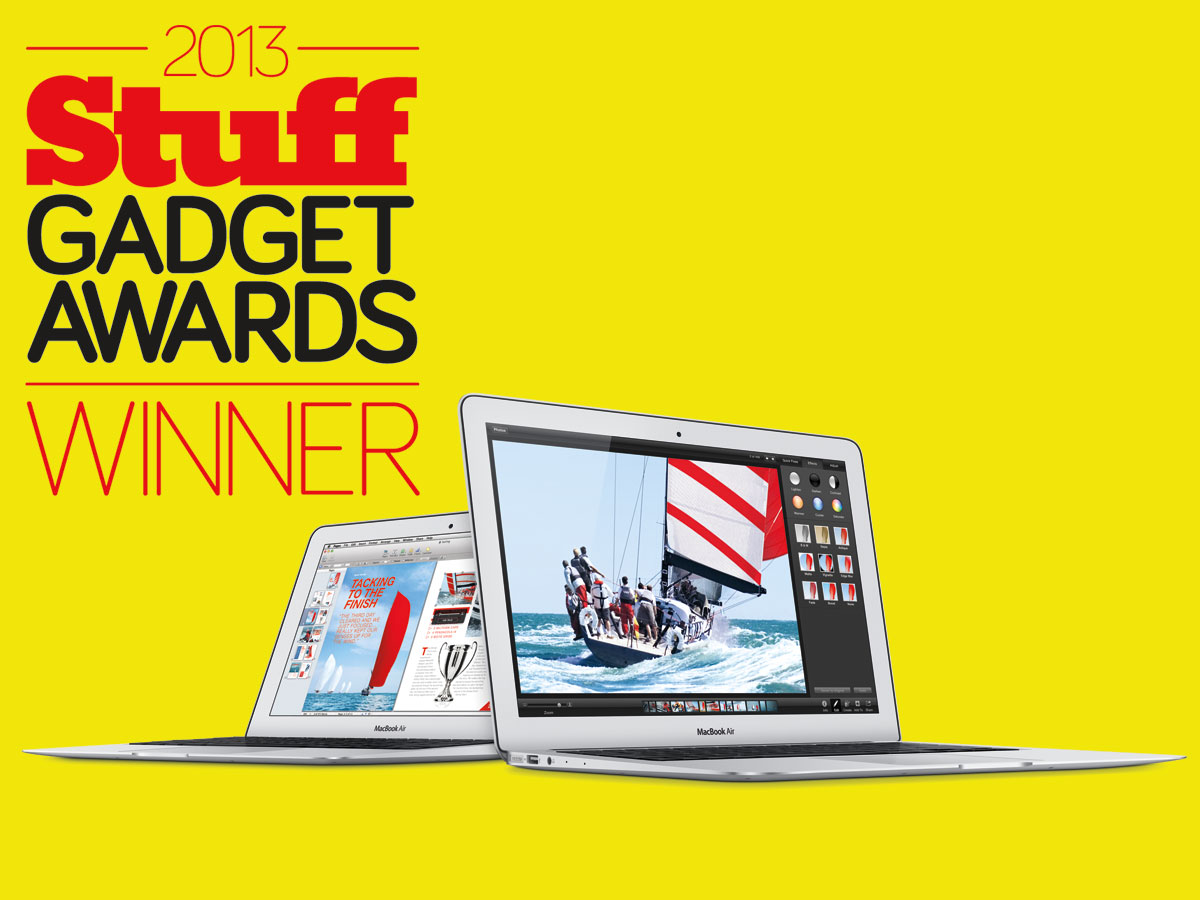 This award might be becoming as predictable as Christmas falling on 25 December, but then the MacBook Air is more brilliant than partying with Mario Balotelli (we imagine). While it didn't get upgraded with a Retina Display (you can blame battery demands for that) Apple's skinniest laptop is still the lightweight champion of the world. It's speedy, thanks to Intel's new Haswell chips, with a 12-hour battery life keeping it going like a Duracell bunny with ADHD. Throw in OS X Mavericks and you've got the planet's best laptop running the planet's best operating system. Perhaps it's time we renamed this the MacBook Air of the Year award…
Car of the Year: Jaguar F-Type (from £58,520)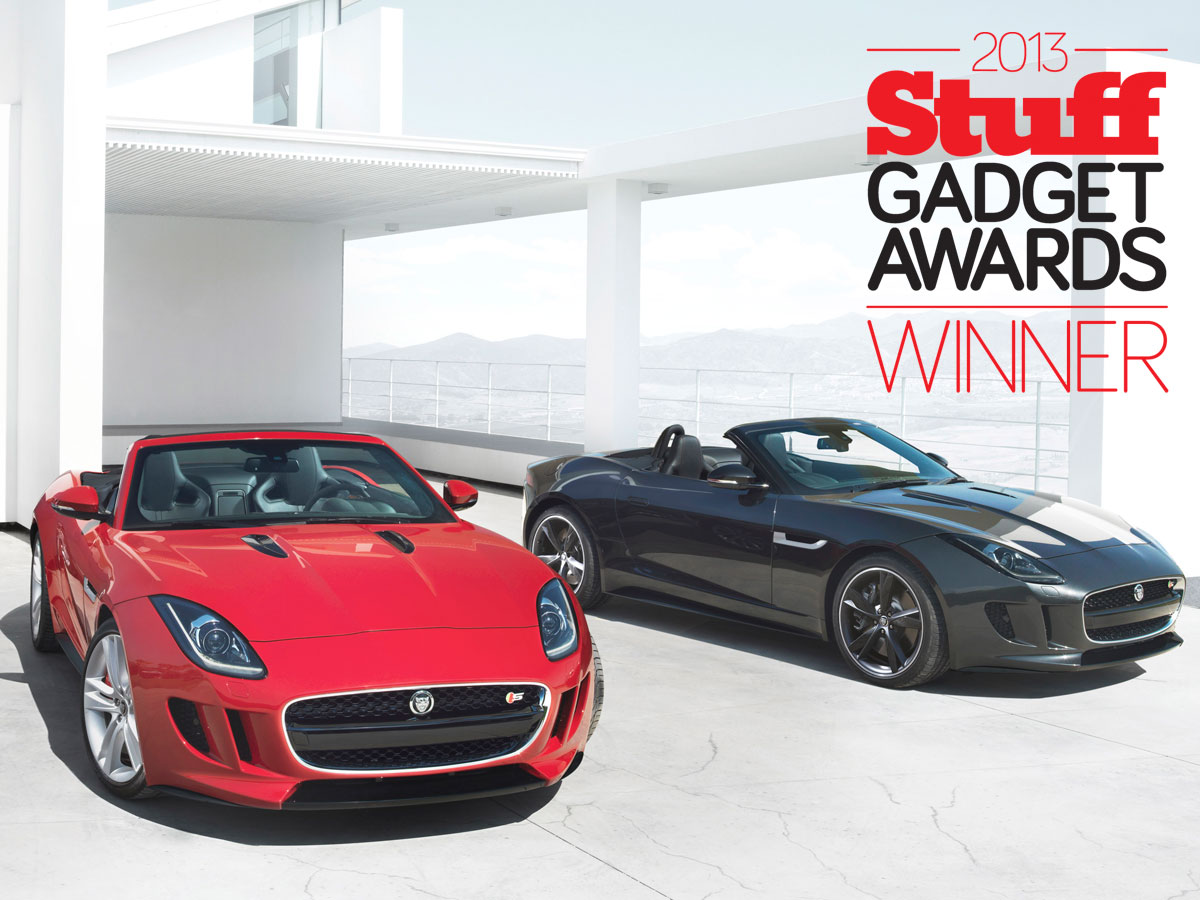 While the top-end F-Type might have the power of a growling V8 under the bonnet, it must still be outgunned by the might of mother nature, right? But to a lot of people a jaguar will always be a car before it's a big cat – and that's down to Jag's long history of iconic designs and world-beating engineering, both of which the F-Type has in spades. It's got the ability of an all-out supercar, the elegant looks of a classic E-Type, yet it's still comfortable enough to take on a coast-to-coast road trip. And with a 5.0-litre engine tugging it to 60mph in just 4.2 seconds it'll certainly outrun that feline namesake, too.
Camera of the Year: Olympus OM-D E-M1 (from £1300)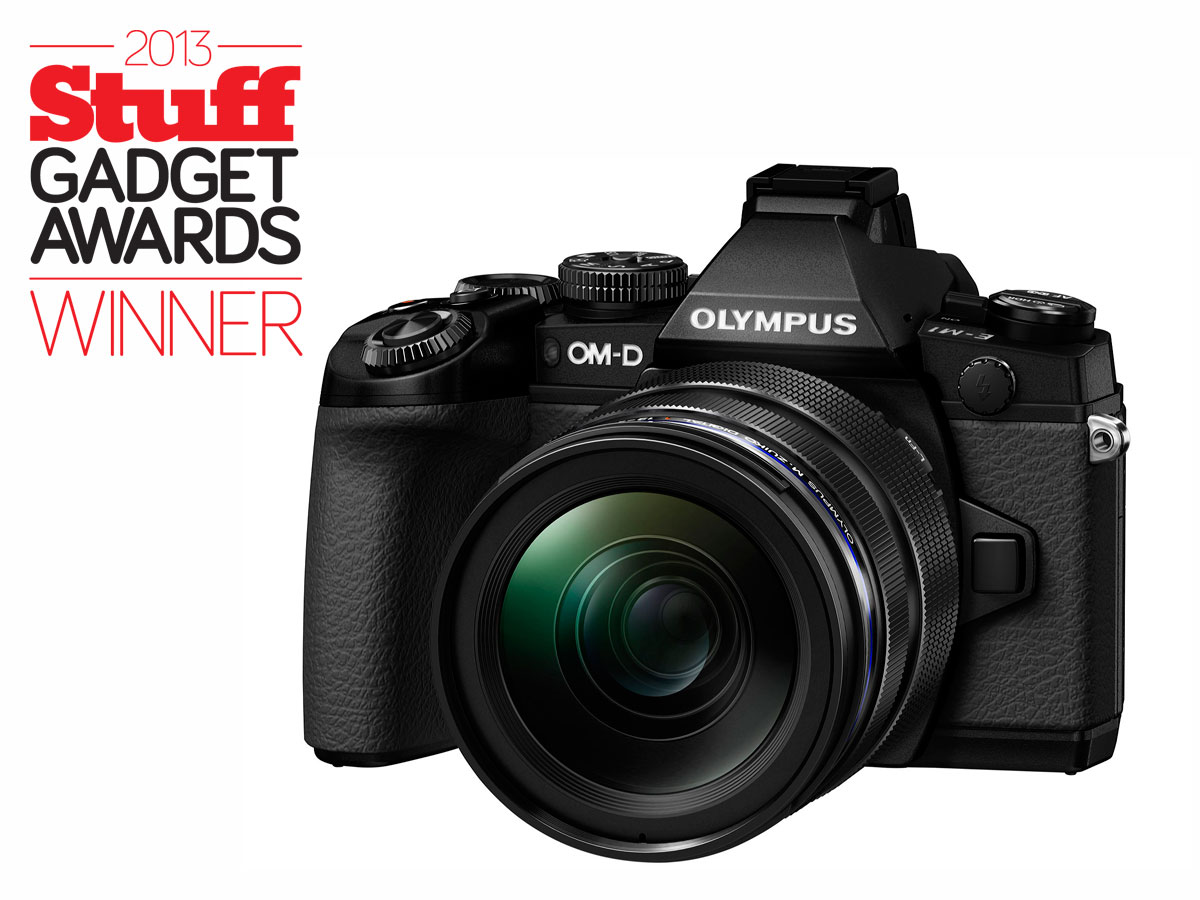 Once upon a time, there was a stunted young boy with a moptop and the kind of name that suggested he might one day present daytime TV for denture-sucking pensioners. They said he was too small to fulfil his dream. That boy was Lionel Messi. The E-M1 is also a dwarf among giants and yet, like the Argentinian soccer pygmy, it packs a mean shot and turns its Micro Four Thirds size to its own advantage. This is one semi-pro camera you can carry from dusk until dawn without getting arm-ache, despite silky skills including a 16MP sensor, hyper-fast autofocus, class-leading image stabilisation and a weatherproof body. Alas, the OM-D E-M1 shares Messi's silly name curse.
Game of the Year: Grand Theft Auto V (£45)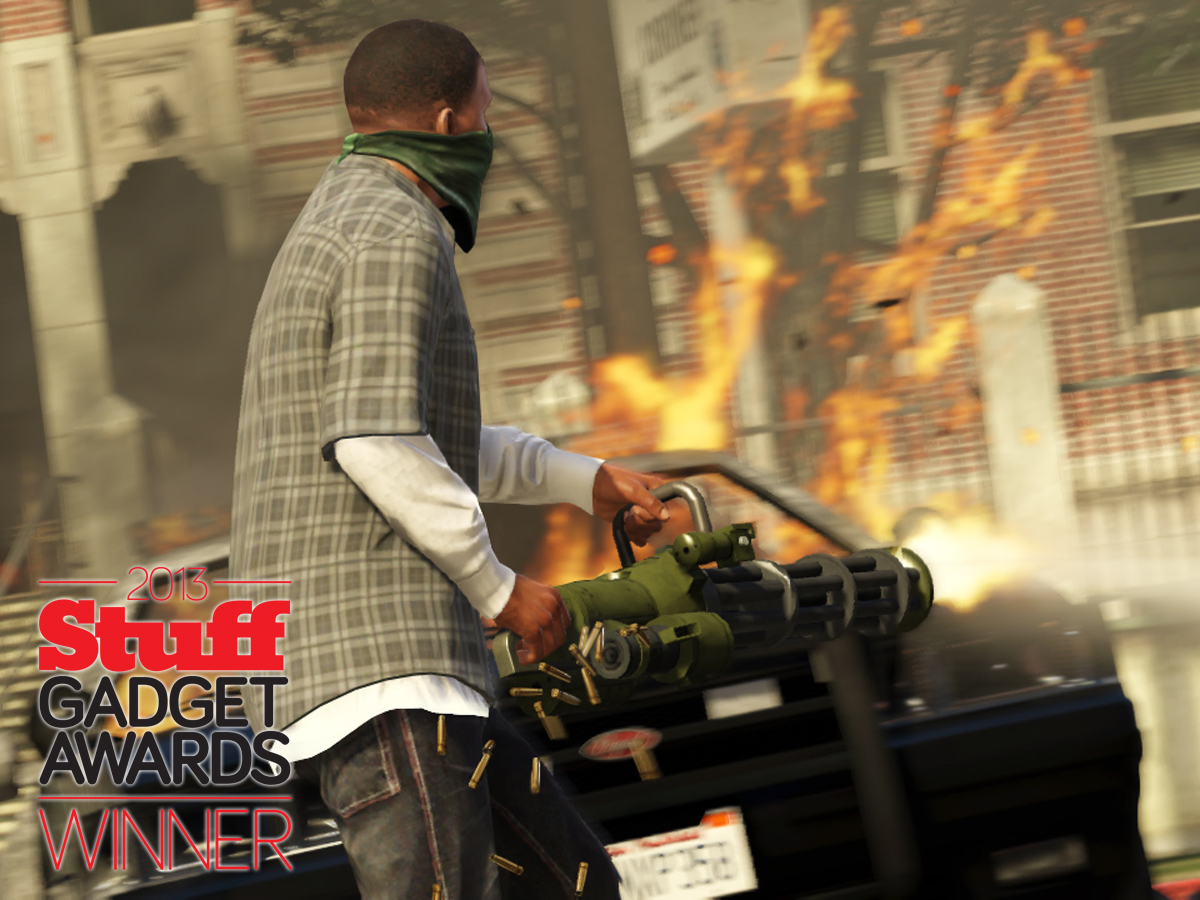 Come on, what else could it be? While The Last Of Us did a better job of tugging at the heart strings (and any other tasty-looking body parts) it's the sheer life-engulfing scope of GTA V that sets it apart, replacing your own hobbies, interests and loved ones with those of Michael, Franklin and Trevor. But who wouldn't want to live in Los Santos? Rockstar's fixed the combat, tweaked the driving and added a separate online mode that turns GTA V into an anarchic MMO, so you can introduce your real-life loved ones to your new cop-dodging pals. It's almost enough to stop us buying an Xbox One or PS4. Almost…
Techcessory of the Year: Pebble Smartwatch (US$150)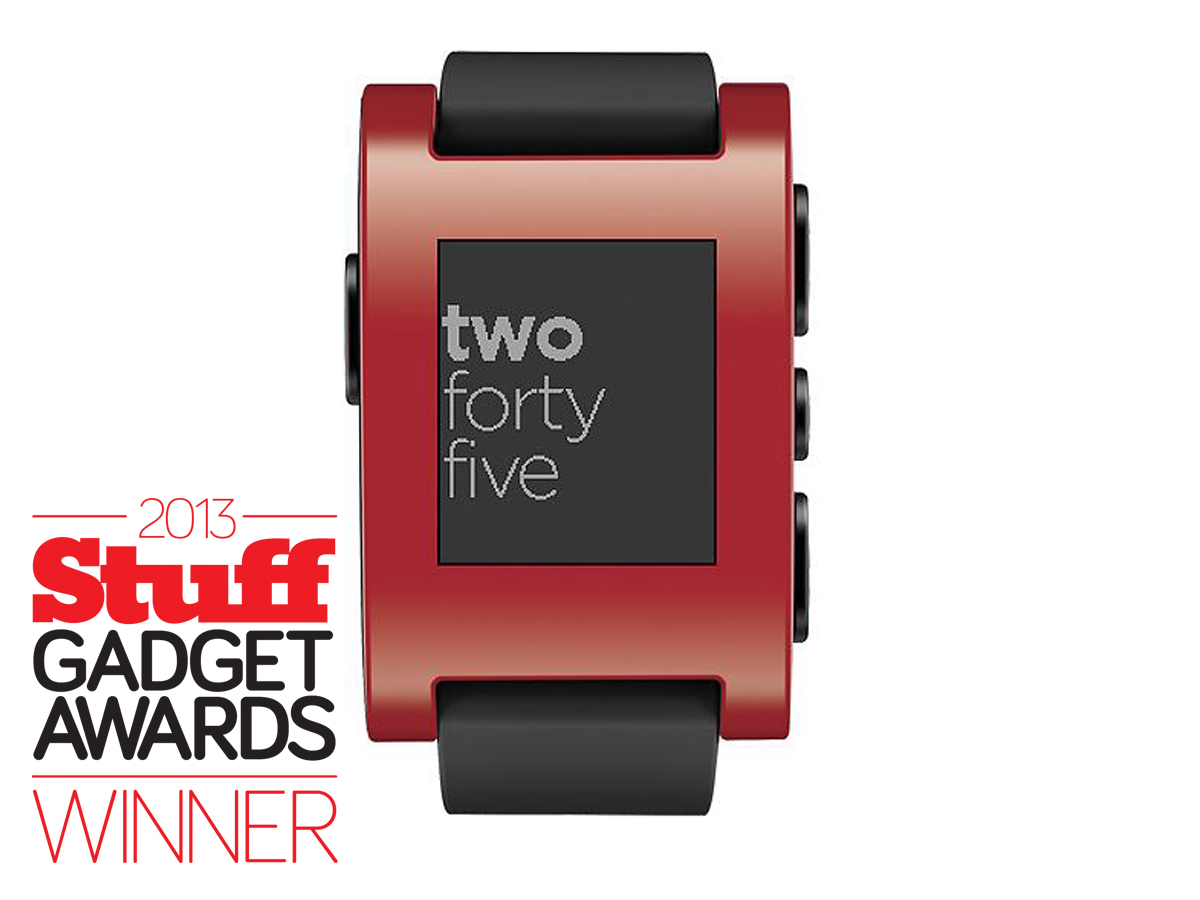 Kickstarter's biggest hit so far is not just an ambassador for crowdfunding, it's also kickstarted the wearable tech revolution. Since the Pebble appeared back in March we've seen Samsung's flashy Galaxy Gear, another attempt at a Sony smartwatch and numerous other indie wannabes dip a toe into wearable tech, but none of them have got it quite as right as the unassuming Pebble. Multi-day battery life, seamlessly useful functionality and an open-source platform for developers to create clever new apps make the Pebble the only smartwatch your wrist should be seen hanging out with. And the best thing? This is only the beginning.
Innovation of the Year: Xbox One Kinect (£430)
Seriously? Did you lot learn nothing from 2001: A Space Odyssey? Voting a voice-controlled assistant of this skill into awards success, and thereby promoting its existence in our homes is surely a recipe for an 'I'm sorry, Dave, I'm afraid I can't do that' disaster. The Xbox One's enhanced Kinect camera can now 'see' 25 different joints in your skeleton with 3x the fidelity. That means clear recognition of individual fingers, facial expressions and levels of muscle exertion. It can even sense your heart-rate, based purely on the subtle fluctuation of colour in your face. Which means it'll know for sure whether you're really dead or just pretending. Clever girl.
Kickstart of the Year: 3Doodler (US$100)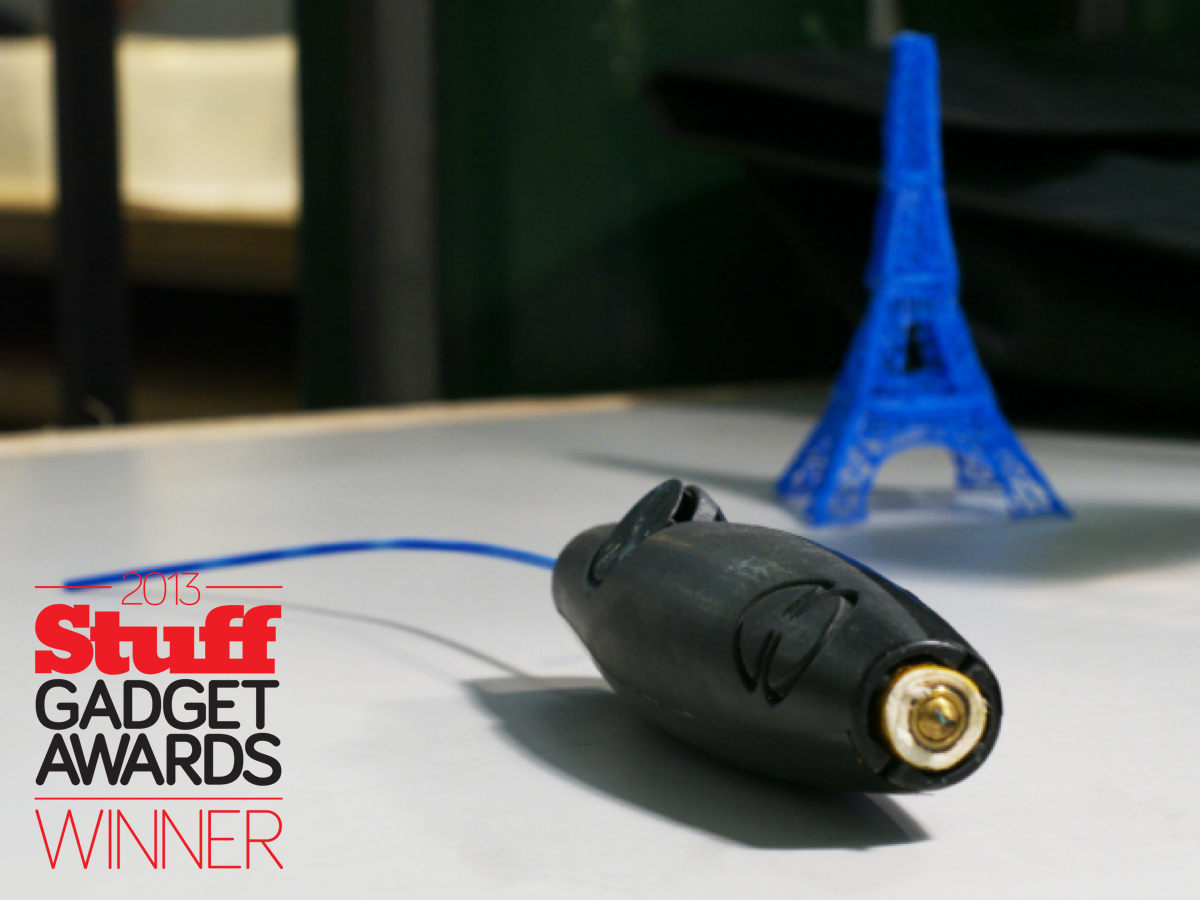 Compare: five minutes with a 3D printer and we've got software angst, blocked extruders and £1000 still missing from our wallet. Same five minutes with the 3Doodler and we've made a spindly PLA robot friend and we're in love. But we won't hug it: this fat Cuban-shaped 3D sketcher's nozzle heats up to over 200 degrees. The plastic 'ink' cools down almost instantly, allowing you to doodle in thin air without stopping. Even better, unlike most flappy crowd-funded darlings, 3Doodler dudes Wobbleworks have done an admirable job of getting 3D printing pens into backers' hands. And non-Kickstarter pre-orders are still open. Just don't try lighting it, eh?
Headphones of the Year: SOL Republic Master Tracks (£170)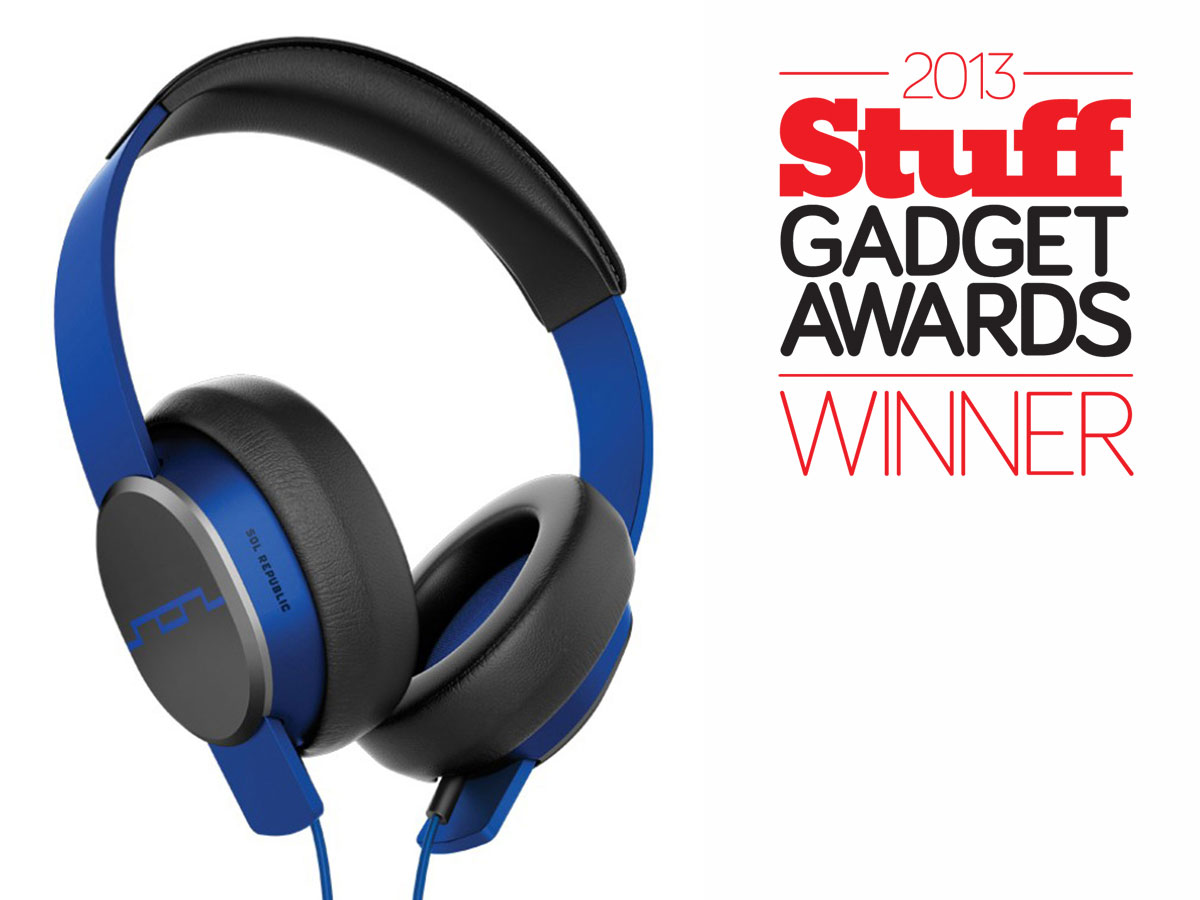 Sol Republic might sound more like a bad beach bar in Magaluf than the maker of the year's best headphones, but when they look and sound this good it'd be rude to hold a dodgy moniker against them, especially when the near-indestructible Master Tracks could survive a night in said bar. So while the headband might be bendy, the sound is anything but, with plenty of punch and drive. Tough stuff rarely looks good either, which makes the Master Tracks all the more deserving of an accolade. Rugged, talented and good looking – sounds just like the Stuff team. No wonder we like them so much.
Tweeter of the Year: Accidental Partridge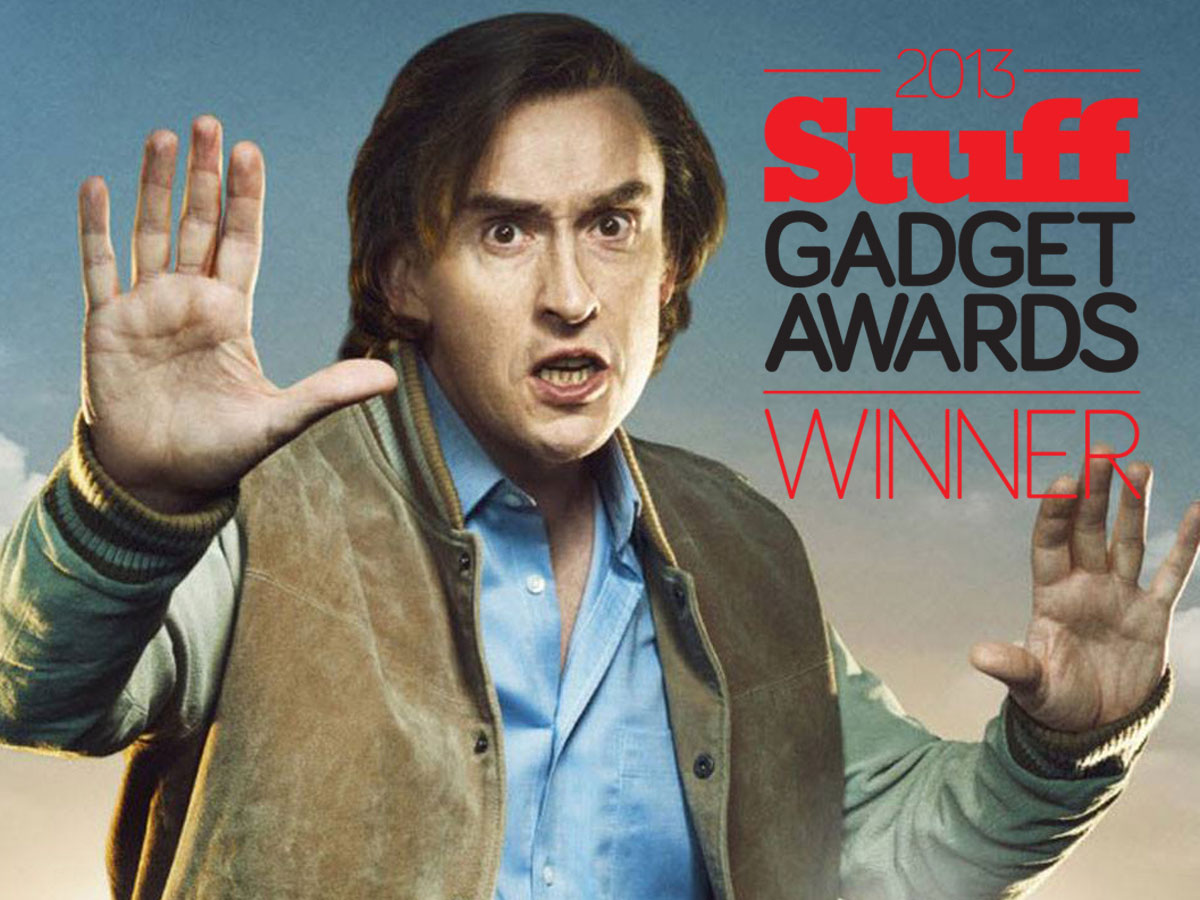 We've all been guilty of playing air bass to Gary Numan's Music For Chameleons once in a while, but most of us manage to avoid letting our inner (Alan) Partridge write our tweets. Most of us. Those that don't – and the likes of Ben Fogle, Rodney Marsh and Jeremy Clarkson are repeat offenders – get retweeted by the all-seeing, ever-watching masters at @AccidentalP. Without it most of us would probably have never seen Andrew Strauss' tweet about the sash windows at Lord's being the largest in the world, or Michael Owen reporting that he'd "just done an hour solid of listening to the Beatles." And that would be saaaad.
Tech Event of the Year: Voyager-1 exits the solar system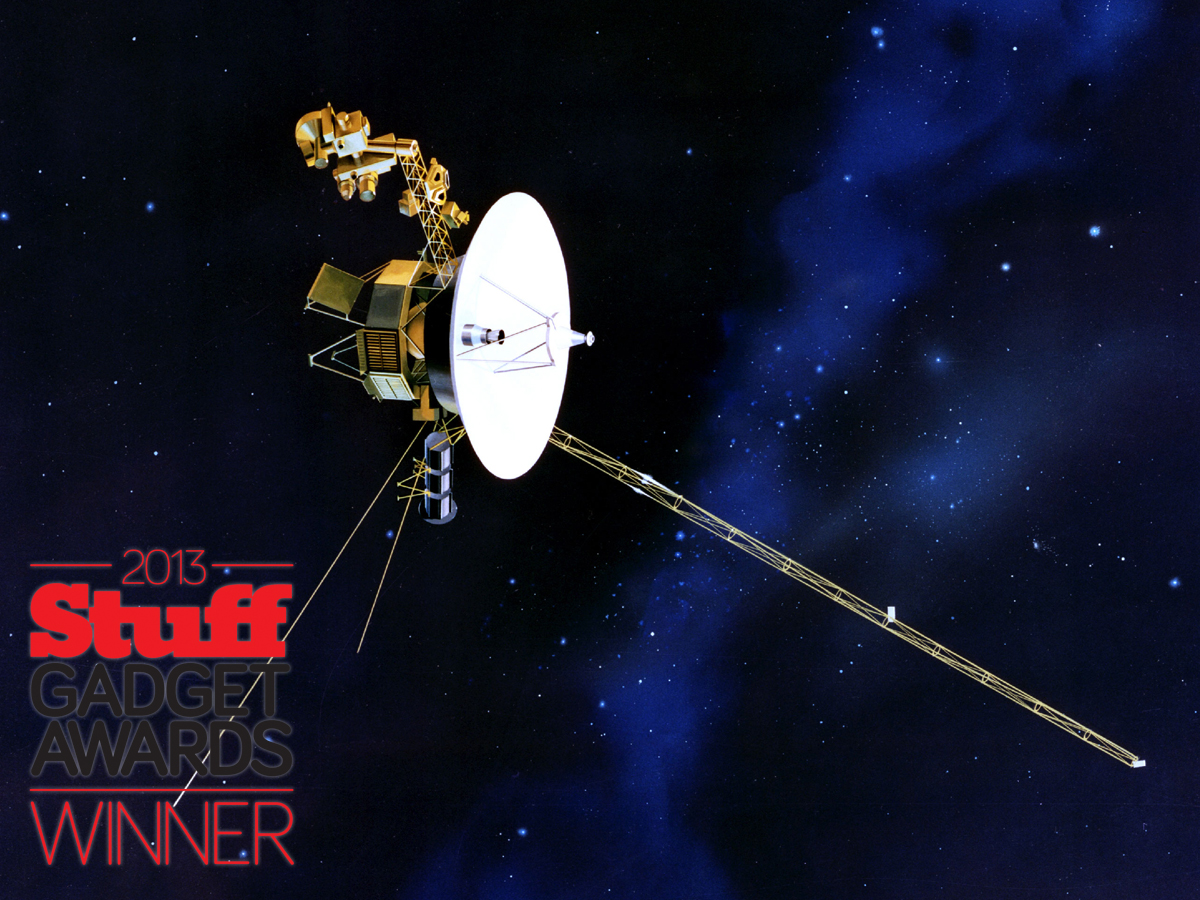 It's been a pretty good year for space. Not only have we had the ISS's resident astronaut Commander Hadfield using his spare time to record Bowie covers and Alfonso Cuarón's Gravity staking a claim as best sci-fi film of the millennium (and in 3D, too), but NASA's Voyager-1 probe has become the first man-made object to leave our solar system. That's even more impressive when you consider it's based on technology from 1977, the year when it originally blasted off. The only worry is that when the aliens eventually stumble across it they'll think we all wear flares and platforms and listen to Abba. And have rubbish satellites.
Readers' Gadget of the Year: Nokia Lumia 1020 (£580)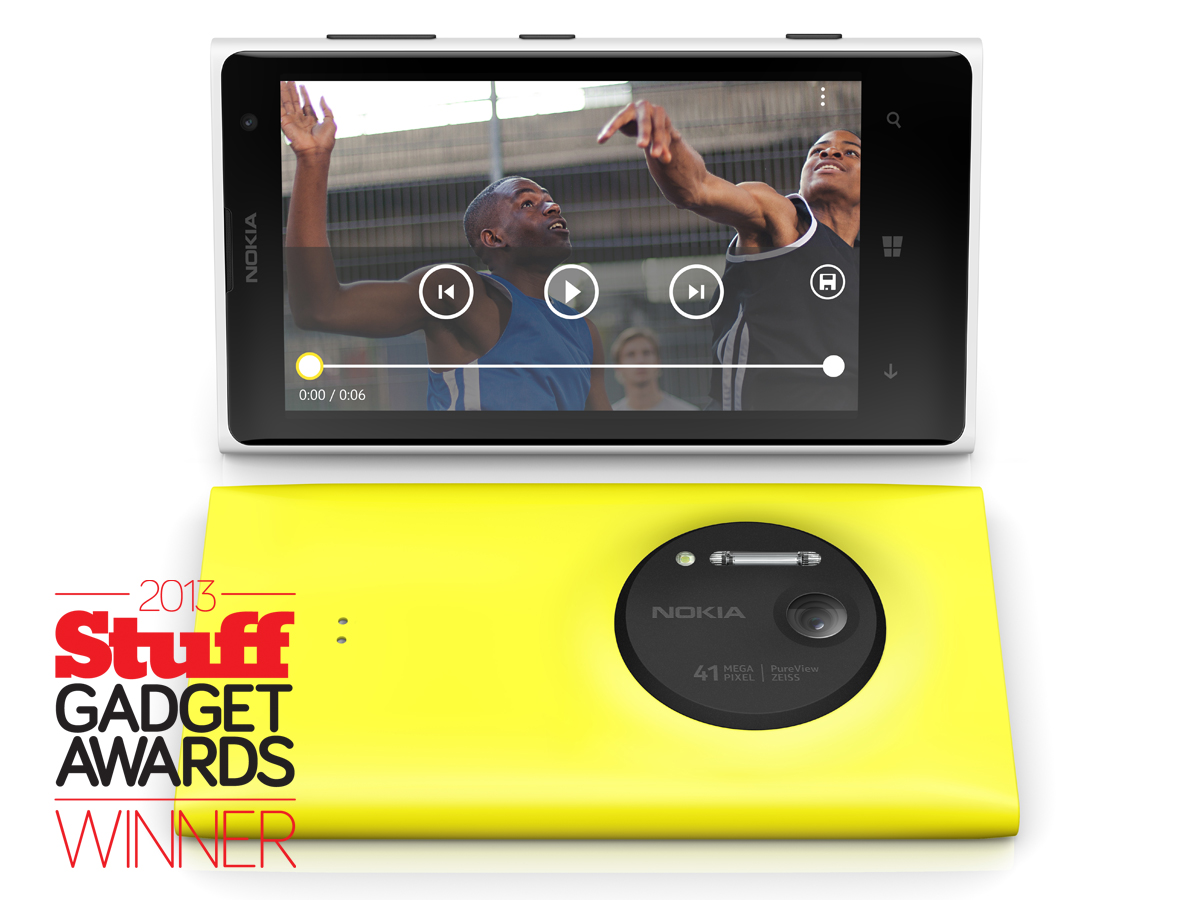 Seems that the mobile phones that you're attracted to aren't just the ones with fingerprint sensors, huge processors or buttons on the back – you want one that's stuffed to the gunwales with megapixels. After weeks of online voting, Nokia's 41MP Lumia 1020 saw off its phoney rivals with ease. No doubt it's the aforementioned snapper that eschews the need for a zoom by letting you crop into its enormous, hugely impressive images. Or its rival-crushing low-light performance. Then again, maybe it's proof positive that amongst expensive iPhones and mixed-up Androids, Nokia's colourful smartphone is becoming the creative alternative – and that Windows Phone is now a force to reckon with.
Home Gadget of the Year: Philips Ambilight + Hue (£varies – Hue Starter Kit £180)
We might not be kicking back to Feelies just yet, but Philips Ambilight TV and Hue is the closest you'll get to Anchorman 2 taking over your entire lounge. LEDs radiate the onscreen colours from all four sides of the Elevation TV, matched by wireless bulbs dotted around the room. Spotlights, the adhesive LightStrip and Disney StoryLight join the multi-coloured light show, plus apps mean you can tweak colours manually, set patterns based on your iTunes and automate switch-ons with IFTTT. A mate-amazing connected home set-up you'll use every day? It's the end of the yellow-tinged, headache-inducing living room as we know it.
TV of the Year: Sony KDL-55X9005A (£3300)
If TVs were priced per pixel, Sony's 4K set should really cost four times as much as its 1080p rivals (that's about £8000). Fortunately they're not, meaning the 55in X9005A actually looks like something of a bargain (if viewed through a particularly smeared shop window). Sure, there's a lack of 4K content out there, but with the early adopter tax set relatively low, one-touch NFC sharing and the fact that it's got the best TV speakers we've ever clapped ears on, Sony's 4K debut is excellent now and will only get better as we get more stuff with the necessary number of pixels to fill it. Forget 3D, four is this year's magic number.
Gadget of the Year: LG G2 (£470)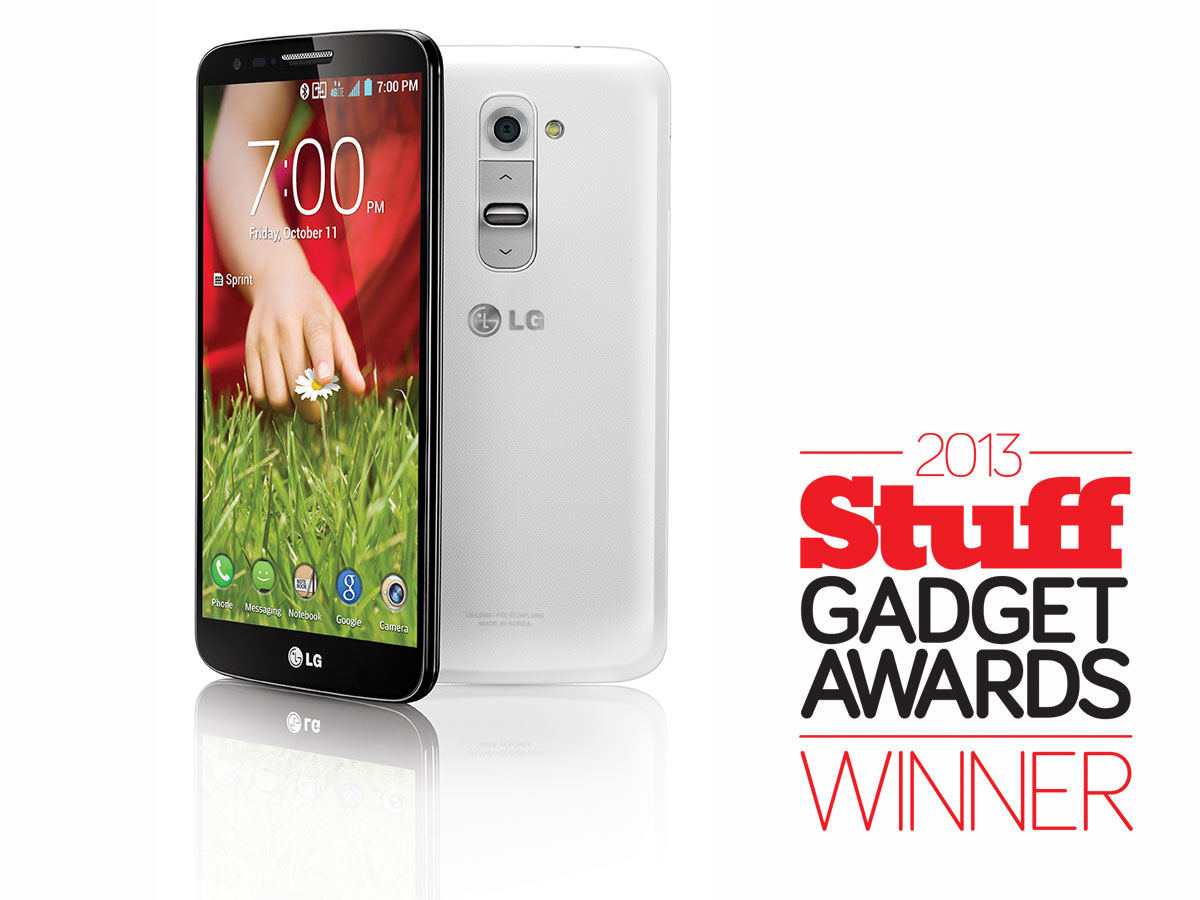 Not only is the LG G2 a stonking phone (to be reminded, just go back and read why we made the G2 our Phone of the Year), it disrupted the smartphone hegemony that had seen HTC and Samsung taking it in turns to be better than the iPhone. With genuinely useful new features such as KnockOn and a battery that doesn't die before dinner, we hope it's a sign of superphones to come – and we can't wait to see what LG has in store for us next.
LG's mobile renaissance is our story of the year