The best new Android 14 features: everything you need to know
Better battery life, less app bloat, and more
Want the full lowdown on all of the best new Android 14 features coming to your smartphone? Whether you're a diehard Android fan, or a curious Apple user popping over to check out the other side of the fence, you're in the right place. This Android 14 guide runs through all of the best, most exciting features in Google's next-gen version of Android, letting you know what to expect in your next phone, and/or what you can look forward to when you finally upgrade your OS.
With all that said, here are the best new features in Android 14 — aka Android Upside Down Cake.
Android 14: Name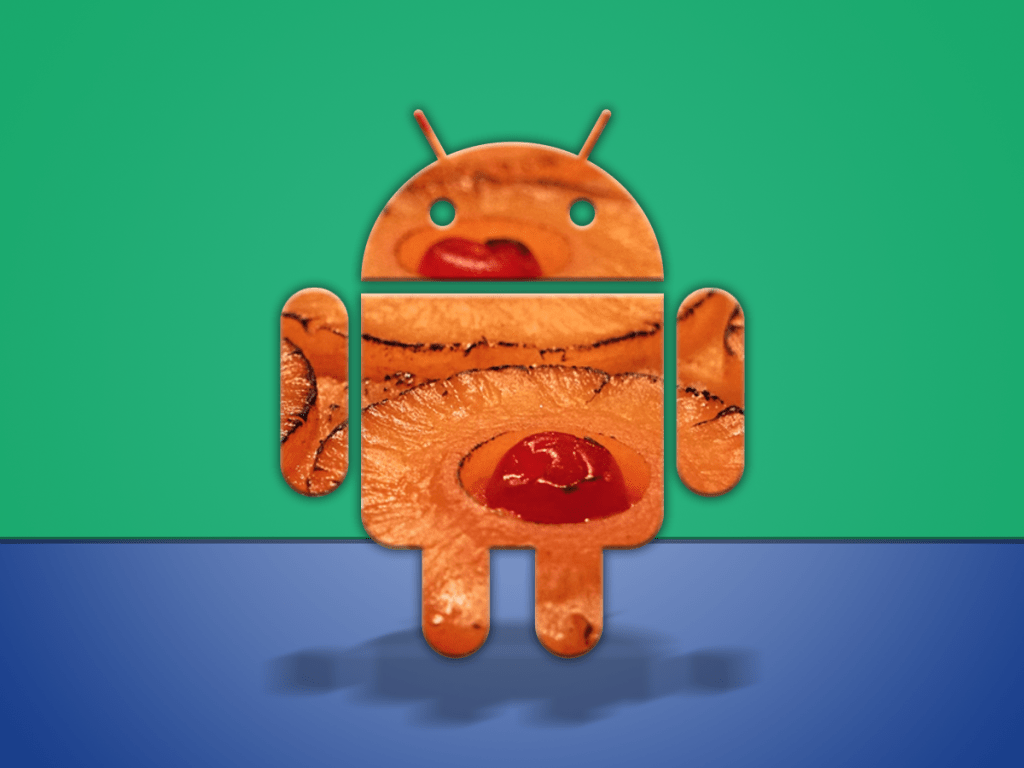 Before we dive into the tasty new Android 14 features, we might as well address the tasty giant treat in the room — namely, Upside Down Cake.
Veteran Android enthusiasts will recall Google's fondness for dessert-related OS names, ranging from Android 2.3 Gingerbread, to Android 9 Pie. While Google has since dropped its sweet tooth regarding official OS names, its engineers still pay homage to sugary goodness with internal OS codenames.
In the case of Android 14, it's Upside Down Cake. We've never personally tried the real deal (at least, this author hasn't), but here's a recipe if you're interested.
Android 14: release date
There's no official Android 14 release date at the time of writing. Having said that, Google expected the OS to reach a level of stability in June, with developers having time from that point onwards to test their apps, before the final release date. Of course June has come and gone, with only beta releases to tide us over, so we're twiddling our thumbs until the day Google flips the switch on the official release.
As for when that day may be, it's safe to assume that we'll see Android 14 landing sometime in late Q3, or early Q4, given that we've seen August, September, and October release dates for previous recent versions.
The best new Android 14 features
Android 14: better battery life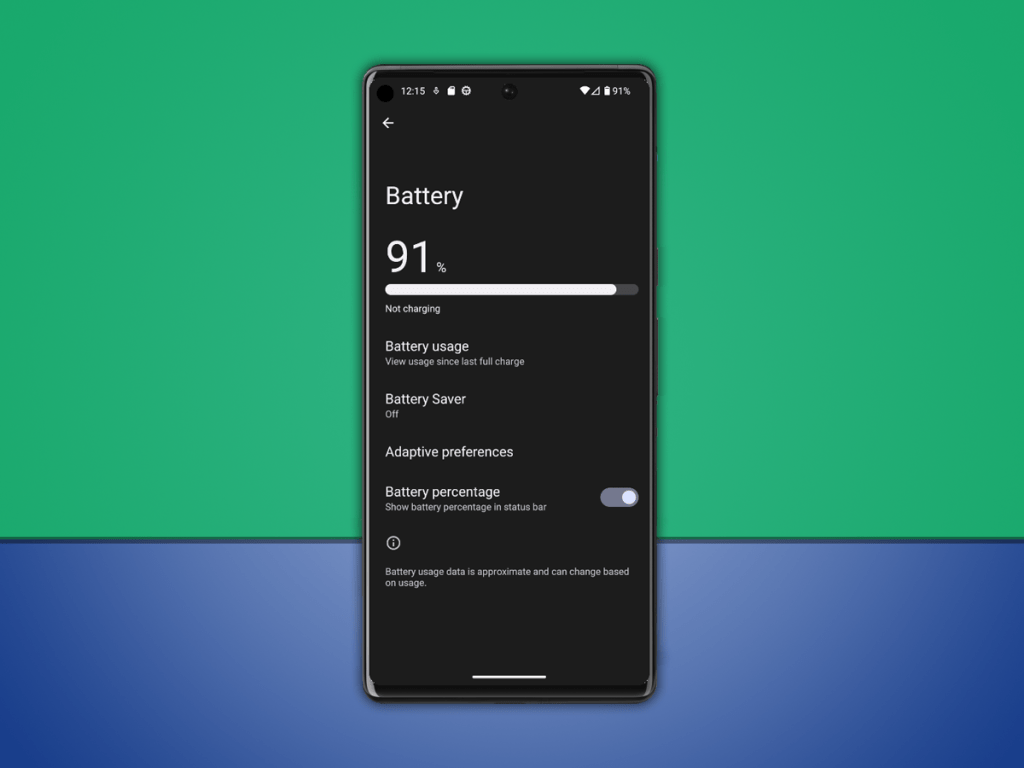 Google's engineers have been tinkering away to try and get even more out of your handset's battery life. While we've yet to see how much difference these tweaks will make in real-world use, any extra longevity is more than fine by us.
One of the ways in which Android 14's battery life may be improved, is related to behind-the-scenes improvements in efficiency for background tasks and large file downloads.
Android 14: super customisation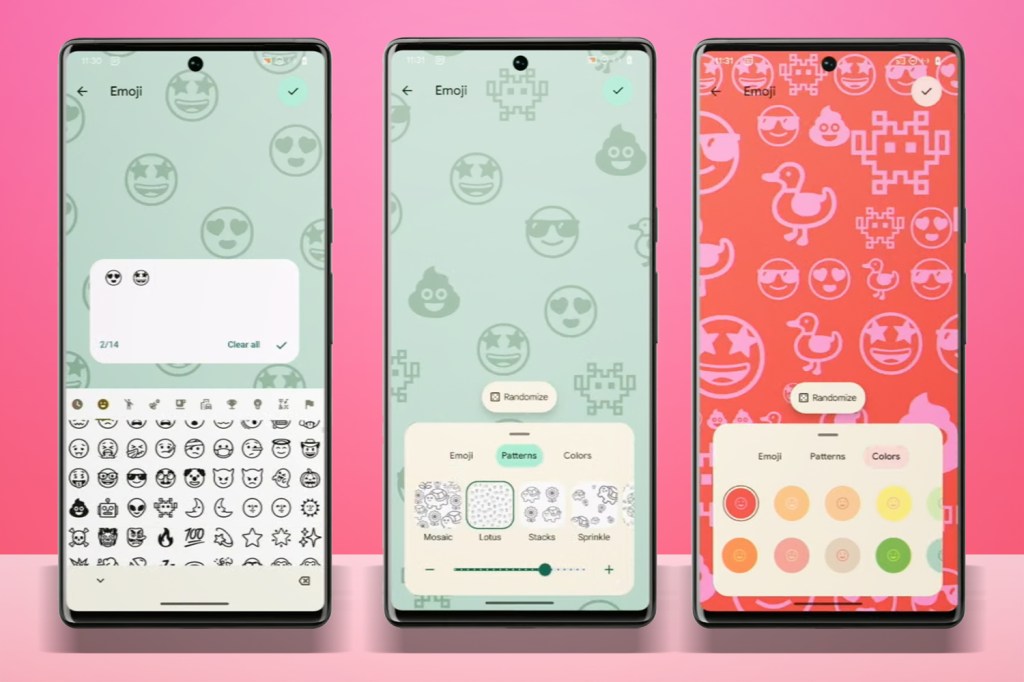 Android has always been more customisable than iOS, and the large gap is set to become even wider, thanks to a range of swanky new customisation features. These include a new emoji wallpaper feature, which lets you pick a roster of your favourite emojis, choose a colour palette, tweak the pattern, and set the result as your own bespoke wallpaper.
There's also a new AI wallpaper feature which lets you type prompts such as subjects and styles, before generating a completely unique creations. Lastly, a cinematic wallpaper feature also uses AI-powered tricks to grace your favourite photos with 3D motion effects, which includes eye-catching parallax motion wizardry that reacts as you tilt your phone.
Android 14: satellite connectivity
Not to be undone by the iPhone 14's satellite connectivity features, Google has already announced that it's bringing satellite communication support to Android 14 as well. Given that this feature can only run on Qualcomm's new hardware components set for release later this year, it'll only make its way into the latest handsets — which, hopefully, will include the Google Pixel 8.
Android 14: predictive back gesture (hooray!)
Using the back button in Android always feels like a roll of the dice. Will it take you back to the previous menu? The main screen of an app? Or even the actual home screen, making you start from scratch?
While Goole somewhat remedied this in Android 13 with its predictive back gesture feature, everything points to this being implemented in Android 14 as standard, hopefully making for a smoother user experience.
Android 14: Health Connect
Health Connect is a handy app that brings together stats from a plethora of popular health apps including Fitbit, Samsung Health, MyFitnessPal, Peloton and more, serving them up in one handy place.
Despite its useful functionality, it's flown under the radar somewhat, which makes the rumours of it being baked into Android 14 as standard make plenty of sense.
Android 14: Regional preferences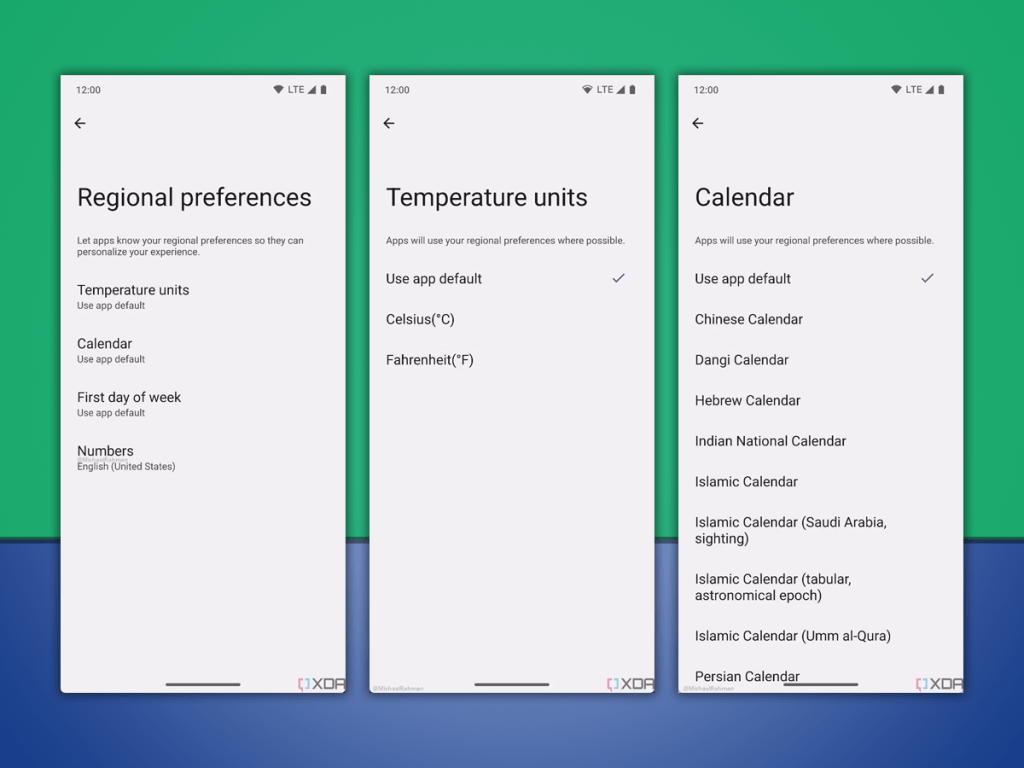 While there's no guarantee that it will make it into the final release version of Android 14, we're pretty excited about the new Regional preferences feature spotted in Android 14. In short, it lets you set your preferred units for things like distance, weight, time format and more, and applies your preferences automatically to installed apps.
If you're forever having to tweak preferences in various different apps when you first install them, this will be a welcome update to save you precious seconds.
Android 14: RIP older apps
Android 14 will, for better or for worse, now prevent older apps from being installed. On the one hand, this makes sense, at least from a privacy and security standpoint. In essence, any apps built for Android 5.1 Lollipop or older will no longer be able to be installed. With malware often rearing its pesky head in older apps, this change makes a lot of sense.
Of course, for those using niche-but-legitimate older apps, this will be a bit of a blow, and it's too early to say if there will be a workaround. For the majority of Android users though, this is just an extra level of security that shouldn't impact regular use.
You can also rest assured that there are numerous other backend tweaks to help improve malware vulnerabilities.
Android 14: Bloatware killer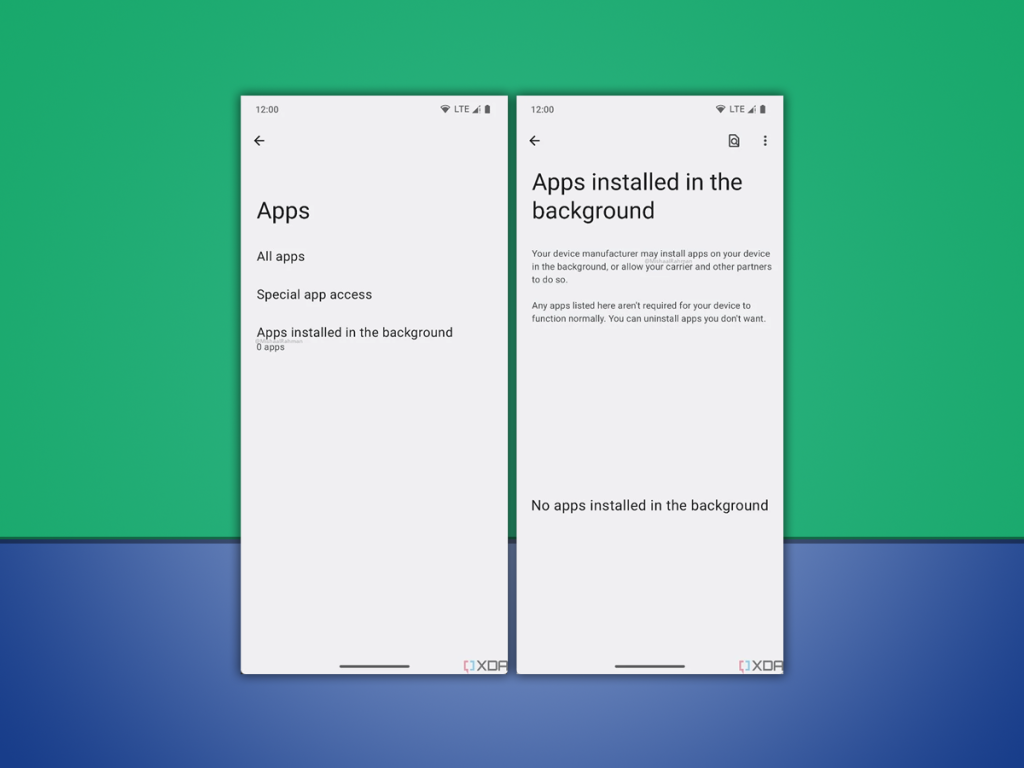 Bloatware can do one. All those random, unwanted apps that come pre-loaded on some handsets are a pain to remove/hide from view, and do nothing more than clutter up your shiny new phone. Thankfully, Android appears to have an Apps installed in the background feature, which shows you a handy list of all unwanted bloatware apps, before letting you uninstall and banish them once and for all. Huzzah!
Android 14: App cloning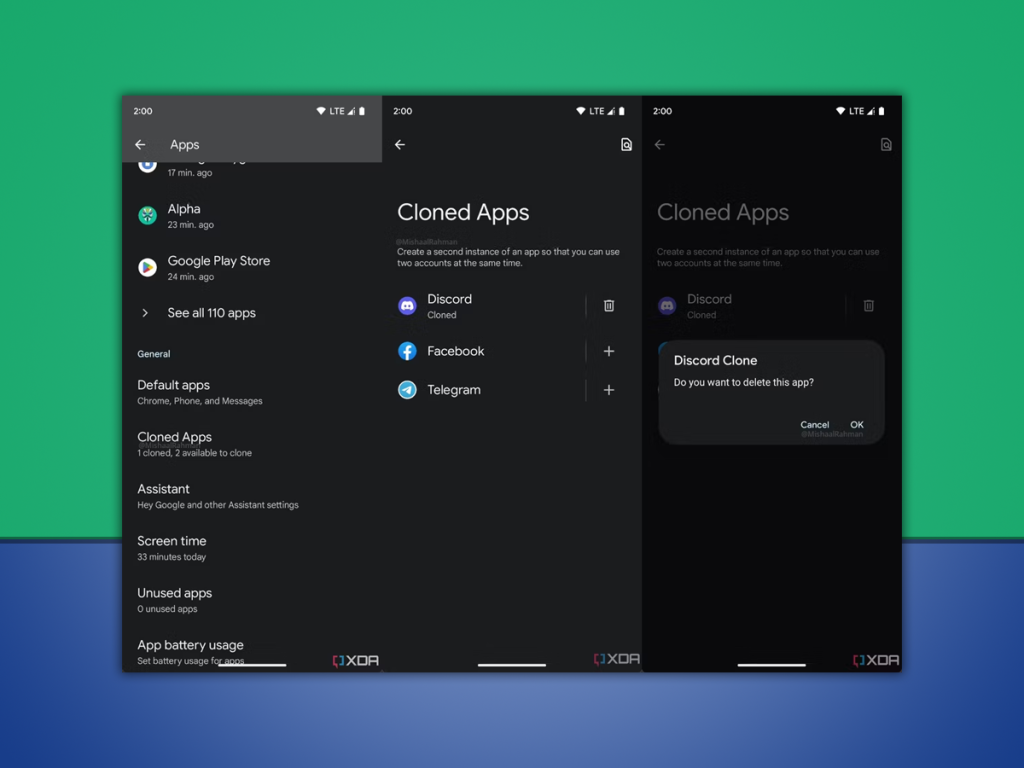 Some handsets already have an app cloning feature built-in, letting you, for example, stay logged into two Instagram apps with a different account on each, to save you the hassle of constantly switching profiles in a single app.
Thankfully, rumours point to Android 14 implementing a similar cloning feature. While not currently available in the Android 14 developer preview, there is evidence of internal testing for the feature in some code. Fingers crossed it'll make it into the final Android 14 build.
Android 14: Embiggened fonts
Users who regularly enlarge their fonts for an easier visual experience will be glad to hear that Android 14 supports font sizes up to a generous 200% (versus the previous 130%. It's clever enough to be non-linear too, which means that text that is already large won't be blown up to comically large proportions.
Android 14: A more fluid cross-device experience
Even the most loyal Android fan will openly admit that Apple's larger-screen tablet experience is more consistent and fluid than anything Google has dished out so far. Android 14 looks set to improve thing son that font though, with developer-focused tools to help make apps feel more fluid.
These include window size classes and sliding pane layouts, so that apps can better fit different-sized screens. Google is also offering developers more tools so that they can more easily create apps to run seamlessly across different devices and form factors.
That's all the best new Android 14 features that have been announced or rumoured so far, but keep this page bookmarked and check back regularly, as we'll update it accordingly as more things develop.