Wearables Week: Pebble CEO Eric Migicovsky: "We know our smart technology is the best"
We chat Pebble apps, fashionable tech and Android Wear with the man who plans to win the smartwatch war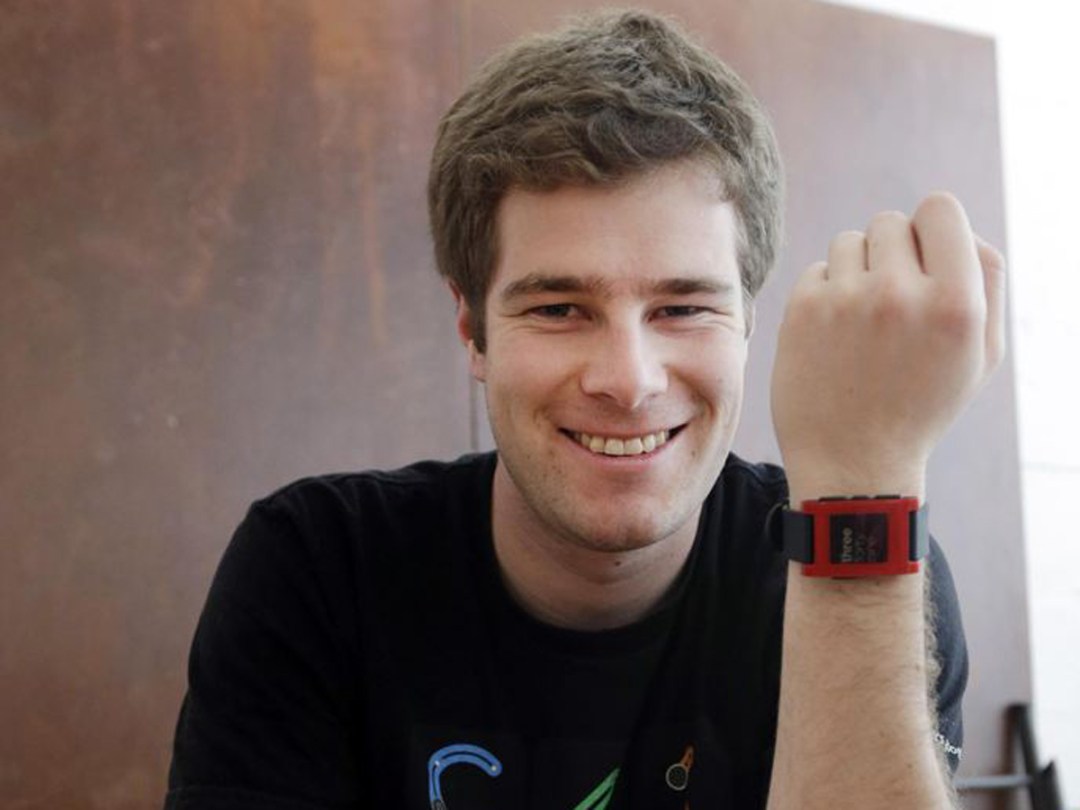 You're Eric Migicovsky. You rip the screen off a Nokia 3310 and with the help of duct tape and Arduino build yourself a prototype smartwatch for cycling.
Five years later, Kickstarter backers give you $10 million to build tens of thousands of Pebbles. Now, another twelve months on, Samsung's Gear 2 is here, an Android Wear explosion is imminent and you're still certain you've got the best wearable tech platform on the planet. 
Migicovsky has reason to be confident. Pebble has sold over 400,000 units since it started shipping early last year – it's not millions, but it's a sizeable chunk of the two million smartwatches sold in 2013. And with Pebble Steel the range now includes, as Migicovsky describes it, a watch "that fits on the wrists of people who weren't interested in putting on a plastic sports watch."
But if 2013 was about getting Pebbles to backers and building a work-friendly design, 2014 is about squaring up to Google and staying relevant.
Pebble Vs Android Wear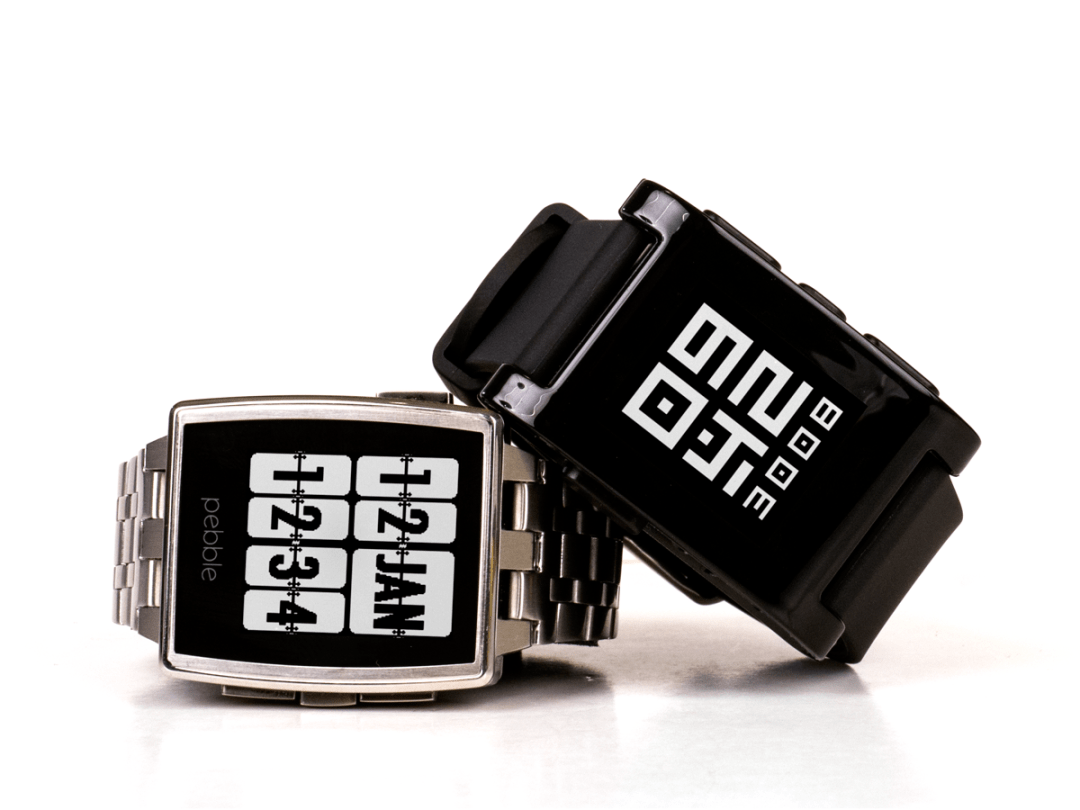 Google has joined forces with LG and Motorola for the first two Android Wear devices, the G Watch and Moto 360, with future devices coming from HTC, Asus, Fossil and Samsung. It's a strong start.
The big question for Pebble's founder and CEO then, is this: is he going to beat Google's wearable platform or join it?
"Will we be building an Android Wear device? From what we've read about Android Wear and from talking to people, it looks like you have to run Android on the watch, that's one of the requirements. And we do not run Android on Pebble. At the moment I can only say that we're building our own OS and constantly evaluating the possibilities. Increased awareness in the broader developer community is going to be excellent for us."
Pebble might be sticking with its own platform, but did Google approach the makers of the smartwatch to bring them into the Android Wear fold?
"I can't comment on that," says Migicovsky. "Our initial inclination is that the vision and the direction that we put down is the one we'll be following. Pebble has the ability to be used on both iOS and Android, which is very important. It has the simplicity factor which lends itself very well to people picking it up and starting to use it. What's especially cool is that you're using it for some of the key things like music control or notifications – and after that, you start discovering all these other cool things Pebble can do."
Building a watch as gorgeous as the concepts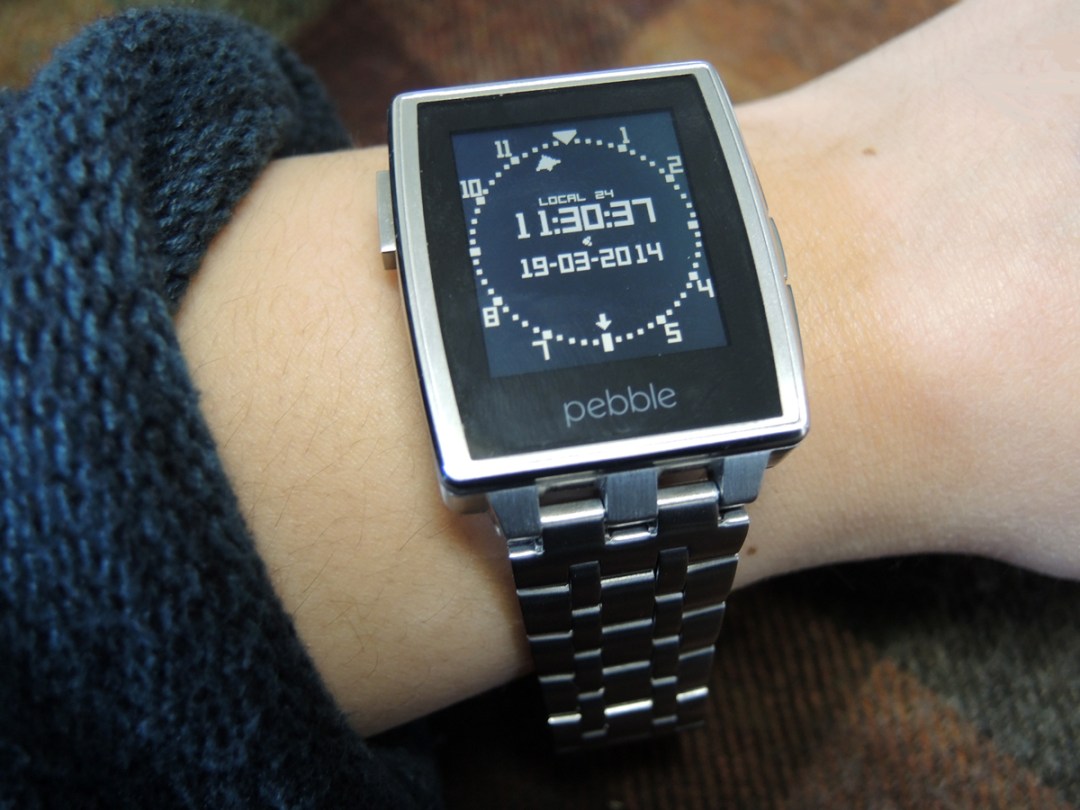 The internet agrees that Pebble Steel is the most watch-like smartwatch ever and the first many people would consider actually wearing. But it's not heart-stoppingly beautiful – this is still a US$230 device with some rough edges and a small-ish screen for the watch size.
"As a small company you can only really invest in one design," says Migicovsky. "So we built one and we're really glad it took off. You can recognise a Pebble. It makes it really easy for me to know who to go up and talk to. More importantly you can change the watchface to change the look and feel of the watch when it's on."
Would he consider partnering with fashion brands or watch makers? "It's a possibility, definitely. We recognise that there's this infinite assortment of individual tastes and preferences and we can't fill them all. We know our smart technology is the best and we want to give more people access to it. So we'll make decisions like that to get us in front of more and more people. If someone wants to glue diamonds to it, I can guarantee someone could sell it. We are probably not going to be the ones to do that.
"We're working on all fronts to fulfil the vision of an all-screen watchface, it's something we're always pressing. There's a lot of things we need: screen technology, battery life technology, assembly technology."
What are smartwatches for?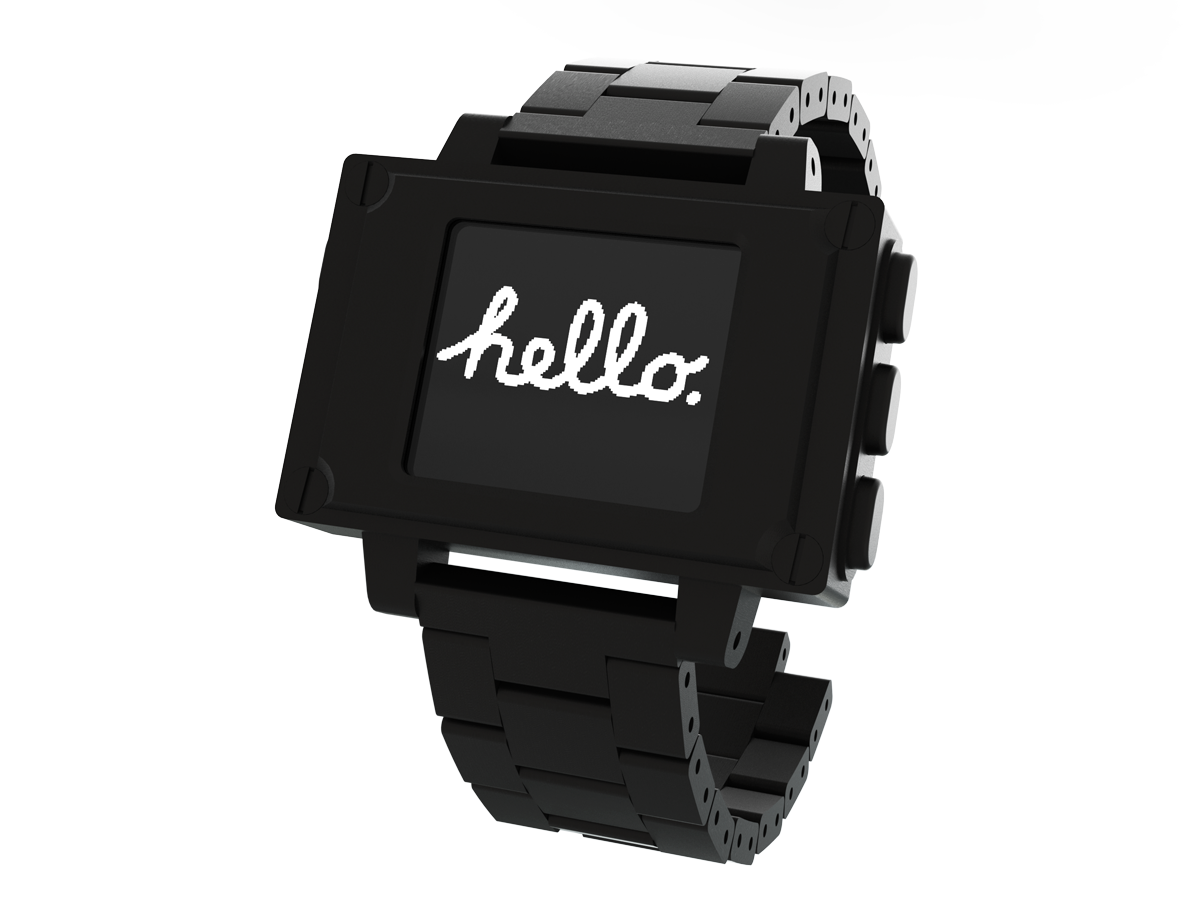 What smartwatches are actually for is still up in the air. But what's clear is that Pebble is headed in a very different direction to Samsung's wrist-computer approach.
"Our position is that we need to build good hardware that meshes into people's lives and provides them with little moments of awesomeness throughout the week," says Migicovsky. "That vision doesn't really require us to add everything including the kitchen sink into our product. The cool thing is that we have a Bluetooth low energy radio that right now is talking to the phone but in the near future will be able to talk to other devices as well. A Bluetooth heart-rate monitor or your bicycle power meter or a little external GPS."
The other elephant in the wearable tech room, of course, is Google Glass. Migicovsky's not fazed by the smart specs, though. "I've tried voice control with Google Glass. But I think the technology's got a little way to grow. Not even in terms of it working perfectly but the experience has to be there – how does it help me on a daily basis?"
The future of Pebble is apps
Maybe Pebble will 'surprise' us with a third smartwatch at CES 2015, but Migicovsky wants to talk about the bigger picture.
"Our business right now is selling smartwatches but our heart and our vision is building a wearable platform that will survive. We're one of the only companies in the world working on a true platform and operating system that's custom designed for wearables from the ground up. I'm looking forward to seeing how we can grow that in the next year, two years and five years all the way to the point where our computers are embedded in our skulls.
"The focus is on the platform. How do we encourage and incentivise developers to build on top of Pebble? How do we monitor how people are using it and use that in our marketing? There's thousands of these apps [2300 to be exact] so which ones cause people to become enamoured with Pebble?"
Pebble's most popular apps are the Modern watchface, an analogue face which shows the date and weather, and Smartwatch+, a bundle of weather, Find my Phone, Bitcoin and stocks info for iOS. The official app store is just three months old but it has bags of potential.
"A lot of the apps I was dreaming about have already been made," he notes. "There's an app for Pebble that tells you where the nearest City Bike is in San Francisco called Share a Bike. It just makes sense, that's what I want to see on my wrist. We're going to be an active player in the smart home space. We have some Hue lightbulbs in the office, it's fun to see people play around with those. I have Nest at home so I can change the temperature from my desk. It's interesting when you're outside the home too, being able to check what's going on.
"I view Pebble as somewhat of a niche product. But it's a mass niche product. Someone may use Pebble because there's a great app in beta called SwimIO that classifies which stroke you're doing and counts the number of strokes and laps without a phone, on the watch itself. Pebble is not a swim watch, it's a smartwatch that runs a swim watch app. For someone who swims, it's immensely useful. For someone who loves notifications, it's immensely useful. That's why the platform is going to take off."