Cambridge Audio's legendary CX Series 2 is back in black (but not for long)
Only 1000 units of each component will be available worldwide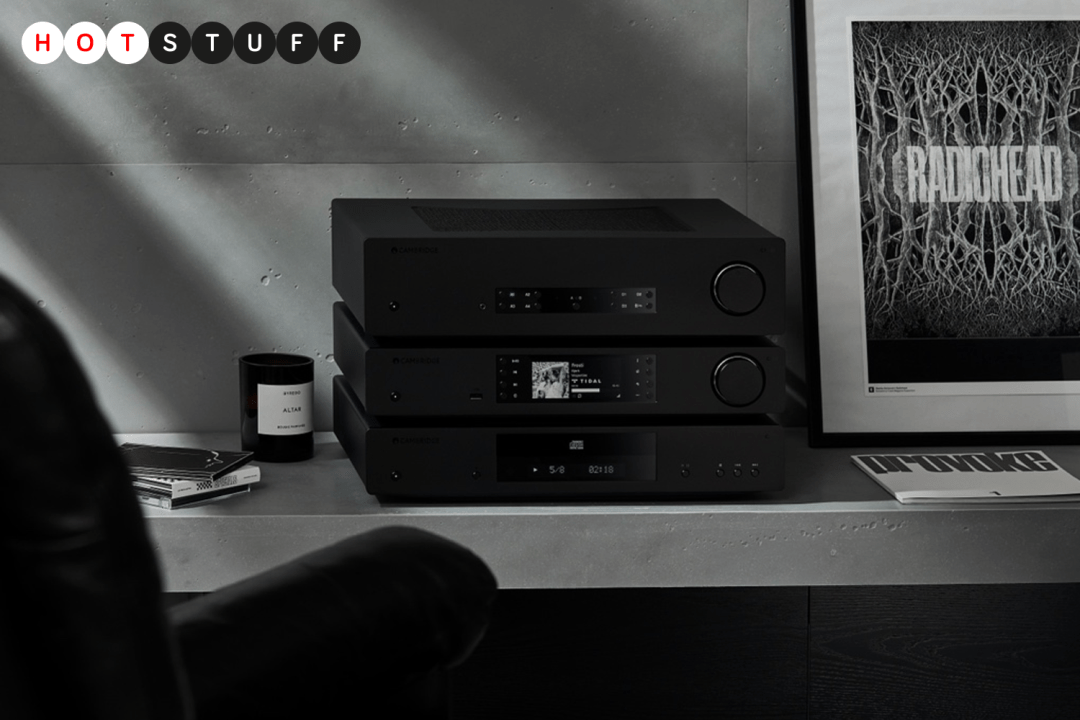 Audiophiles and Hi-Fi enthusiasts with a penchant for the darker things in life will be pleased to hear that Cambridge Audio has announced a limited edition run of its CX Series 2 range. Aptly named the CX Black Edition, the lineup blends the company's award-winning hardware with a sophisticated all-black paint job.
Encased in steel with a matte black aluminium fascia, each CX Black Edition model — consisting of the CXN V2 network player, CXC CD transport, and CXA61 and CXA81 amplifiers — are strictly limited to 1000 pieces worldwide, and will arrive with a certificate of authenticity.
A stark contrast to the brand's regular Lunar Grey colour scheme, the new line will almost certainly appeal to those with existing all-black setups. "Since we stopped making black hi-fi products, people have been asking us to bring them back," says Cambridge Audio CEO, Stuart George. "We decided to do this limited run, in response to that demand – and I have to say, they look pretty damn cool. People love CX, and this finish takes it to the next level."
Looks aside, the range's inner components are identical, producing the same critically acclaimed results as their greyer counterparts. They'll be available from 8 March directly from Cambridge Audio, for the same price as the original Lunar Grey editions — £999 for the CXA81, £699 for the CXA61, £799 for the CXN V2, and £499 for the CXC.
Once they're gone, they're gone, but that's not to say that we'll never see another limited edition iteration again in future. We're personally holding out for a translucent purple run, reminiscent of our treasured Grape Purple Nintendo 64. Fingers crossed.