Roll out (of bed) on time with Casio's latest Transformers collaboration
Autobots! What's the time?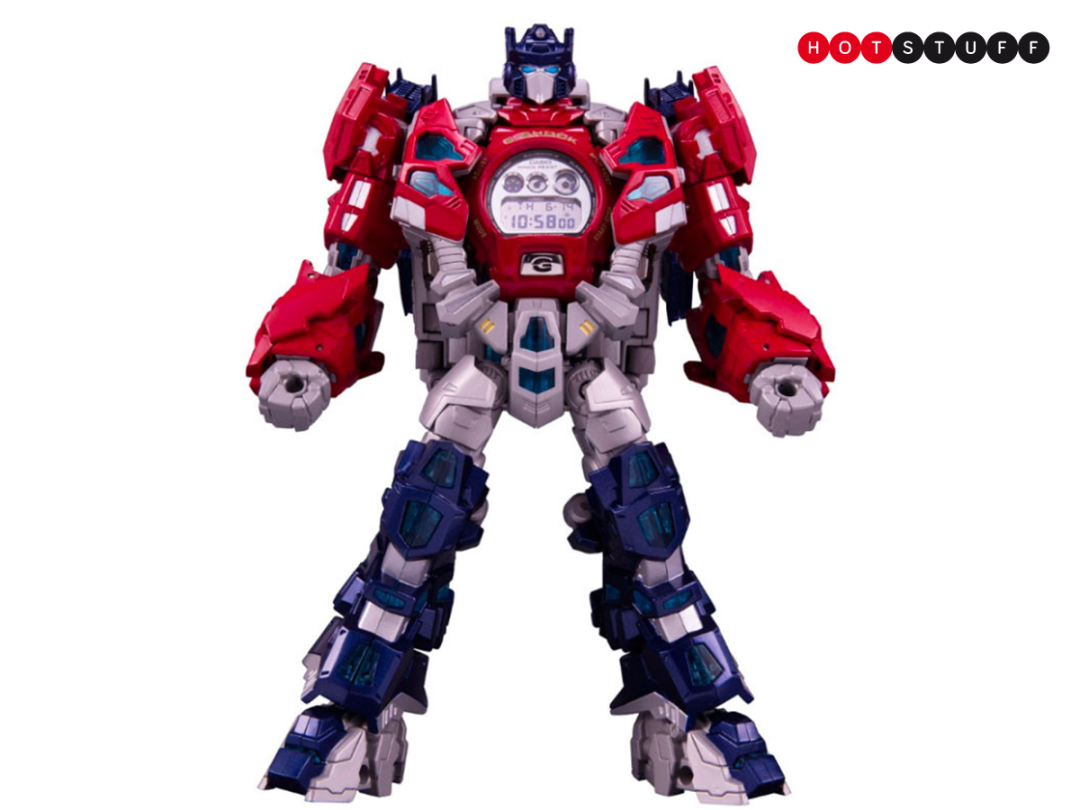 If you've ever fancied slapping a sentient robot from another planet on your wrist, I've got a feeling the new collaboration between G-Shock and Transformers is going to be right up your street. The latest in self-configuring modular robotic chic, the DW-6900TF-SET (catchy name, I know) is a transforming timepiece that serves as a shock-resistant, waterproof digital wristwatch by day, and the leader of the Autobots by night. The watch itself sits at the centre of a decidedly awesome Optimus Prime figurine, which can convert back and forth between two modes to either serve as a neat pedestal or full-blown Transformer, and sports a slick Prime-inspired hot rod finish that should make your inner 10-year-old more excitable than Michael Bay during an action sequence. Such awesomness is yours for a shocking £300.