Get ready for an influx of Qualcomm-powered gaming handhelds
Snapdragon G Series reference kit in developer hands already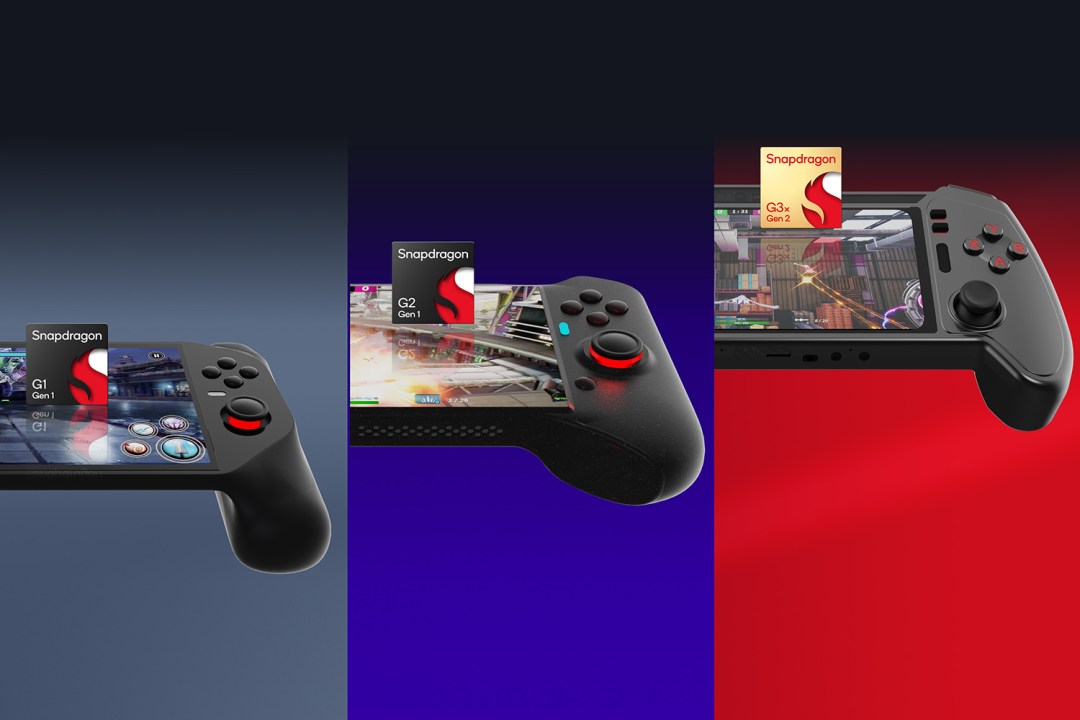 Spend most of your game time on a smartphone instead of a games console? Qualcomm has a trio of treats in store for you: the new Snapdragon G Series handheld platform wants to be the new go-to for cloud game streaming, mobile titles and even cross-platform gaming, with a trio of devices on the horizon.
Intended to phase out existing gaming handhelds based on smartphone tech, Snapdragon G Series devices will come in three tiers: the G1, purely for cloud streaming; the G2, for playing mobile titles; and the G3, for the best possible performance in a portable. All three should provide advanced haptics, better ergonomics and more advanced cooling systems than simply bolting a controller add-on onto your phone.
Qualcomm won't be producing Snapdragon G Series devices itself – that'll be up to its partners. The firm isn't naming names just yet, but we wouldn't be surprised to see the likes of Asus, Lenovo, Logitech and Razer getting on board; the latter two already have cloud gaming handhelds on sale, and Lenovo is rumoured to be working on a Nintendo Switch-style gaming device of its own. Asus has the pricier, Steam Deck-rivalling ROG Ally, which leaves a gap in its line-up for a more affordable system.
You should expect the usual selection of physical controls – analogue sticks, joypads, face buttons, triggers and bumpers – although it'll be up to each partner to decide on things like battery capacity, screen size and on-board storage.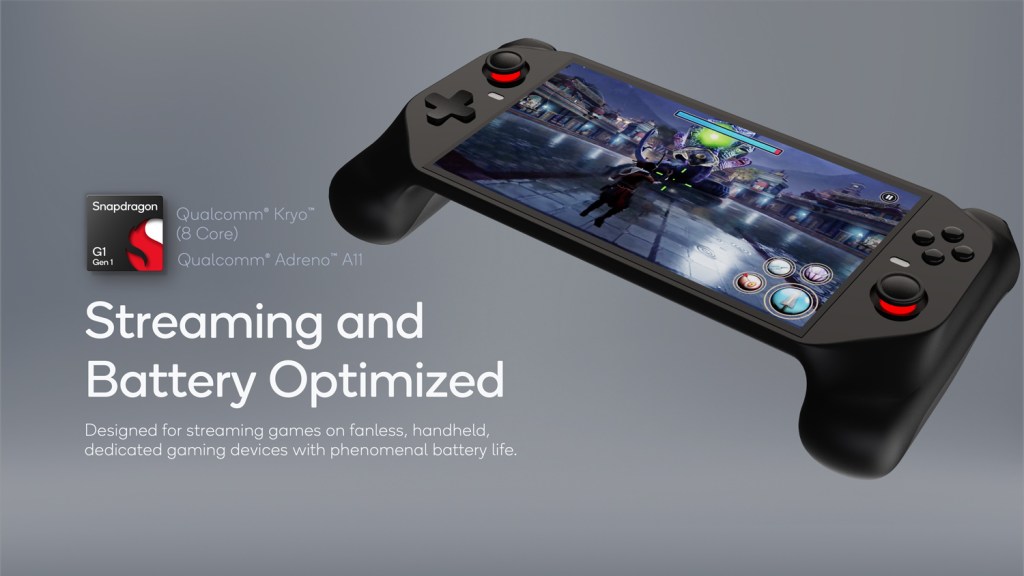 Entry-level Snapdragon G1 devices are intended for cloud gaming, or streaming locally from a more powerful console or PC. They'll be powered by a passively cooled G1 Gen 1 processor, with eight CPU cores and Adreno A11 graphics. It'll be optimised for battery life, rather than performance, and will likely ship with a 60Hz, Full HD display.
Mid-tier Snapdragon G2 handhelds will get a G2 Gen 2 processor and Adreno A21 graphics, which will fare better for mainstream mobile titles available from the Google Play Store, Amazon App Store and Netflix Games library. Manufacturers will be able to choose either passive or active cooling, and include higher resolution screens with faster refresh rates.
The top-tier Snapdragon G3 models will be the best equipped – and most expensive. Power will come from an actively cooled G3X Gen 2 processor with Adreno A32 graphics, which Qualcomm reckons delivers up to 40% faster CPU and 100% faster GPU performance over the Snapdagon G3x Gen 1 found in the Razer Edge 5G handheld. They'll also have the fastest modems Qualcomm makes, with Wi-Fi 7 support, and have the best displays. The idea is to be able to play cross-platform titles like Minecraft, Fortnite, and the next version of Call of Duty Warzone better than any current smartphone.
Snapdragon G3 machines will run Android initially, but Qualcomm is working on support for other platforms. The firm isn't ready to talk specifics, but we can guess given some. of its other hardware is able to run Windows. The G1 and G2 are expected to stay Android-only.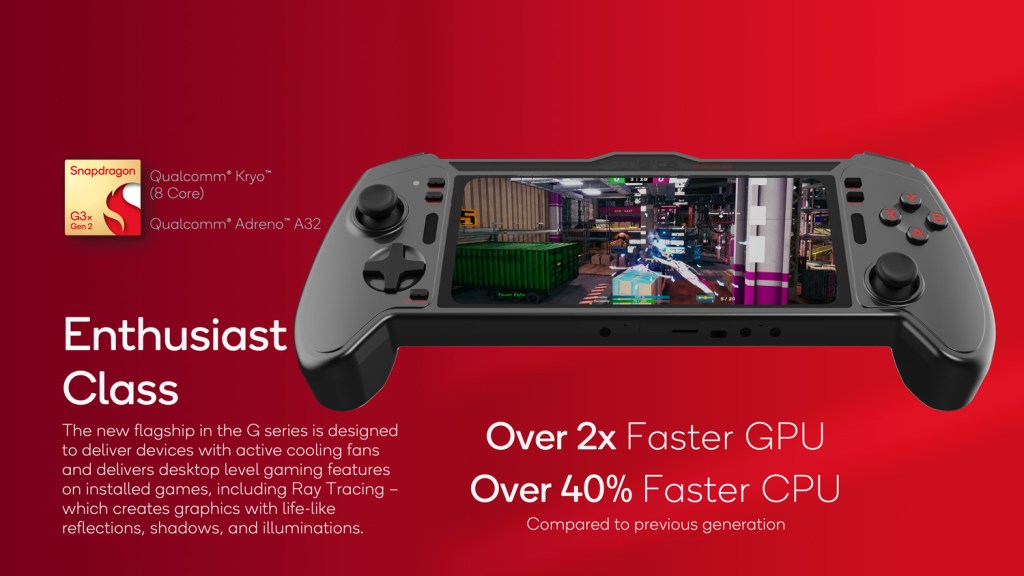 Snapdragon G3 reference kit has already been shipped out to partners, showing what the hardware is capable of – and giving us an idea what to expect when retail units hit store shelves. There'a 6.8in AMOLED with FHD+ resolution and 144Hz refresh rate, 12GB of RAM, 256GB of on-board storage (with NVMe expansion options), and dual 3000mAh batteries. Other niceties include dual 1080p/60fps webcams (one up front and one at the rear), stereo speakers and a 3.5mm headphone port.
There are no clues on price or availability for any Snapdragon G Series models just yet. A Logitech G Cloud, the closest match to the Snapdragon G1 spec, costs around $350/£329; a Razer Edge 5G, which is the nearest to the Snapdragon G3, tops out at $599.