High five: 1More launches Penta Driver P50 in-ears
Promises top-tier audio without the eye-watering price to match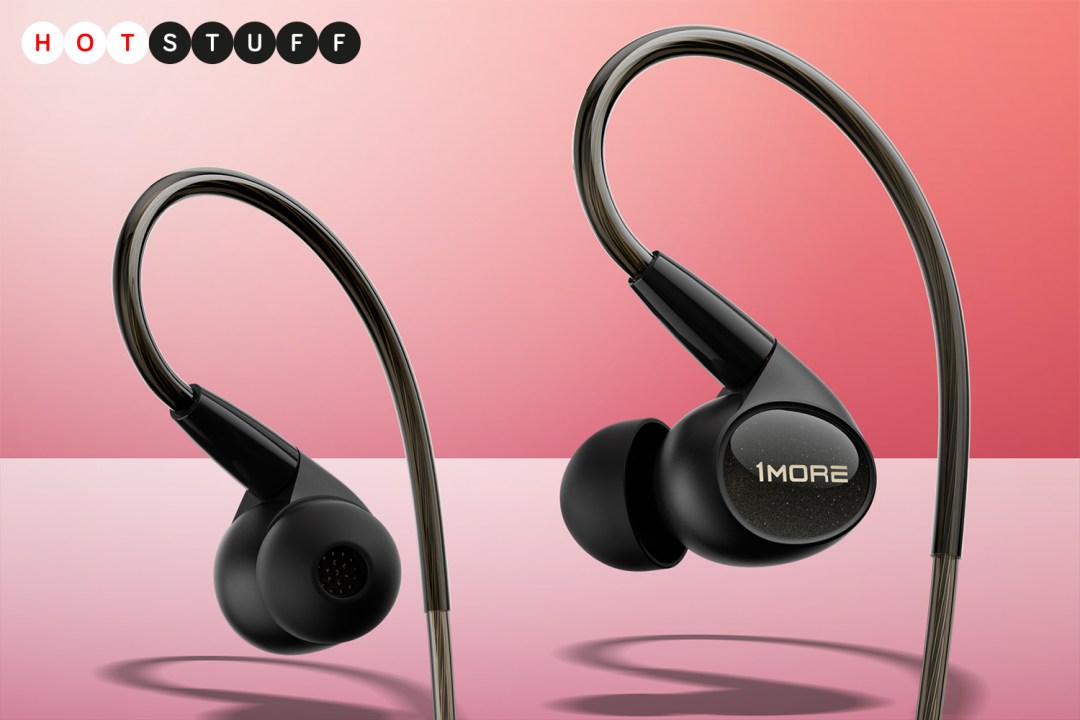 Wireless earbuds might've taken over the mainstream, but there's still a dedicated following for wired earphones – especially with audiophiles, who largely agree that the more drivers squeezed inside, the better. 1More is happy to deliver with its new Penta Driver P50, which promises top-tier audio that also takes things easy on your wallet.
While brands such as Westone, AKG and Campfire Audio all demand north of $1000/£900 for their five-driver models, the Penta Driver P50 costs less than a fifth that amount. They combine one diamond-like carbon (DLC) dynamic driver, which 1More says delivers "incredible clarity and accuracy in reproducing bass frequencies", with 4 planar units per ear – although keen-eyed audiophiles would argue they look more like balanced armatures.
They have an expansive 20Hz-40kHz frequency range that should do justice to Hi-Res Audio tracks, and tuning by Grammy award-winning sound engineer Luca Bignardi.
A low 32 Ohms sensitivity should be drivable by just about any device, including smartphones – or ones that still have a 3.5mm headphone port, anyway. The Sony Xperia 1 V remains our top pick in that department. No worries if your Android phone doesn't: 1More bundles a 3.5mm To USB-C Adapter in the box. Apple users will need to supply their own Lightning adapter, though.
The earphones themselves are machined from aluminium alloy and angled for comfort. The pre-formed ear hook design should keep them firmly in place, and the selection of included silicone and foam ear tips should deliver strong passive noise isolation.
There's a built-in microphone and in-line playback controls on the 1.25m cable, which ends in a gold-plated 3.5mm headphone connector. MMCX connectors at the other end mean it'll be a breeze to swap out later down the line.
The 1More Penta Driver P50 earphones are available to order direct from 1More and via Amazon right now. Expect to pay $169 (around $160).