LG's gigantic 97in OLED TV M3 has a wireless Zero Connect box to banish cable clutter for good
A minimalist's dream screen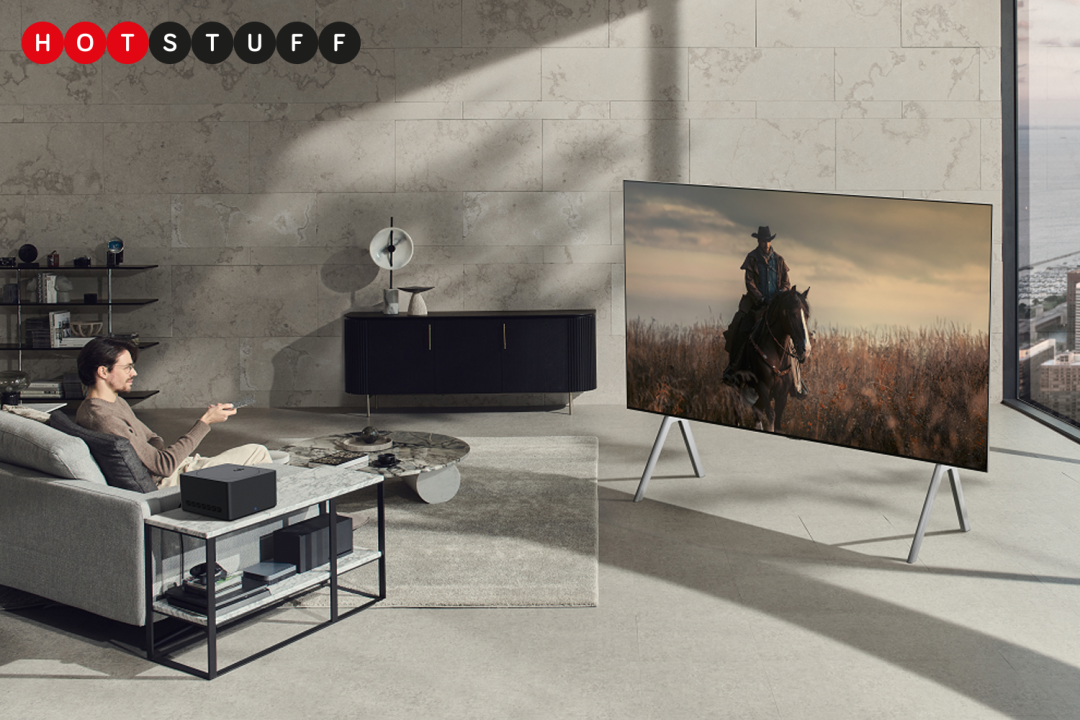 A 97in OLED would be an impressive sight to behold at the best of times, but LG has taken things one step further at CES 2023. Its new OLED TV M3 goes (practically) completely wireless, banishing cable clutter from your home theatre set-up.
It's all thanks to a clever Zero Connect box, which acts in a similar fashion to Samsung's One Connect box. It happily accepts all cabled inputs from consoles, set-top boxes and more, to prevent your gorgeous new TV from having a million wires dangling out of it.
Unlike its Samsung rival though, LG has taken things one step further with the M3. Its box is capable of wirelessly transmitting video and audio to its new TV. It means that you can place LG's box out of sight anywhere in a room for the ultimate in flexible TV placement with the M3. Though you'll presumably still need a power cable to plug it in — unlike the newly announced battery-powered Displace TV.
Naturally, TV purists will be very concerned about the quality and latency of those wireless transmissions. But LG is hoping to put their minds at ease by confidently stating that 4K, 120Hz visuals and crisp sound can be transmitted reliably, with minimal transmission errors or disruptions.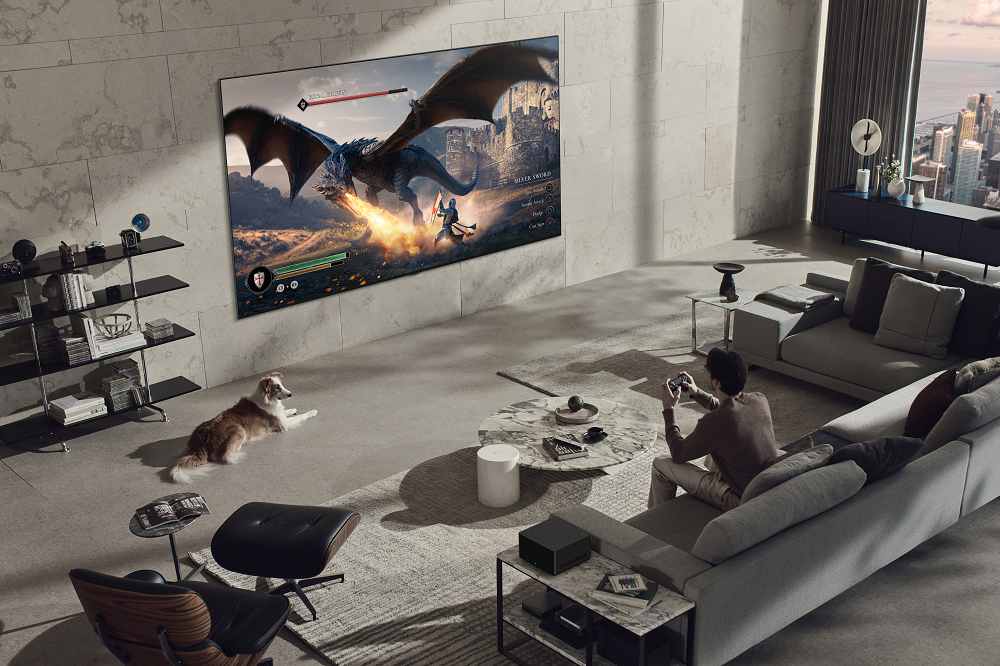 It's all thanks to a specially designed algorithm that instantly identifies the optimal transmission path from the Zero Connect Box to the TV. It's clever enough to detect changes on the fly (like a person or a pet strolling across the room), before making instant adjustments accordingly. The box's antenna can also be adjusted to accurately align with the TV's chosen location.
There's no specific stats on latency, which is a figure that keen gamers will no doubt be very interested in, but we're hoping to see more detailed info from LG in the near future.
While this telly's CES debut name without pricing information, LG has since revealed all. The monster 97-inch model retails for a whopping £28000. But fear not, there are some smaller models available with much lower pricing. You can opt for the M3 in 83-inches or 77-inches, which will set you back £8000 and £6000, respectively. You've got to really hate cable clutter to shell out for one of these bad boys. LG's M3 OLED will launch in September in the UK. Pricing and availability info is yet to be announced for the US.
Additional reporting by Connor Jewiss