LG's gigantic 97in OLED TV M3 has a wireless Zero Connect box to banish cable clutter for good
A minimalist's dream screen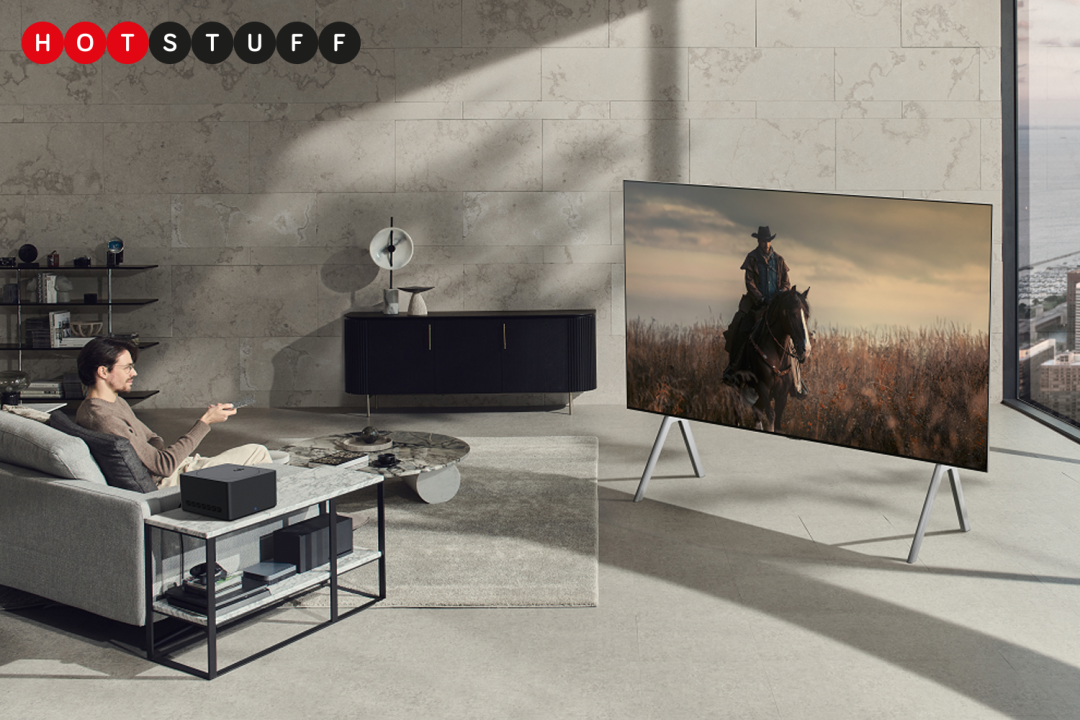 A 97in OLED would be an impressive sight to behold at the best of times, but LG has taken things one step further at CES 2023 with its new OLED TV M3 by making it (practically) completely wireless.
It's all thanks to a clever Zero Connect box, which acts in a similar fashion to Samsung's One Connect box by happily accepting all cabled inputs from consoles, set-top boxes and more, to prevent your gorgeous new TV from having a million wires dangling out of it.
Unlike its Samsung rival though, LG has taken things one step further by making its box capable of wirelessly transmitting video and audio to its new TV, which means that you can place it out of sight anywhere in a room for the ultimate in flexible TV placement. Though you'll presumably still need a power cable to plug it in — unlike the newly announced battery-powered Displace TV.
Naturally, TV purists will be very concerned about the quality and latency of those wireless transmissions, but LG is hoping to put their minds at ease by confidently stating that 4K, 120Hz visuals and crisp sound can be transmitted reliably, with minimal transmission errors or disruptions.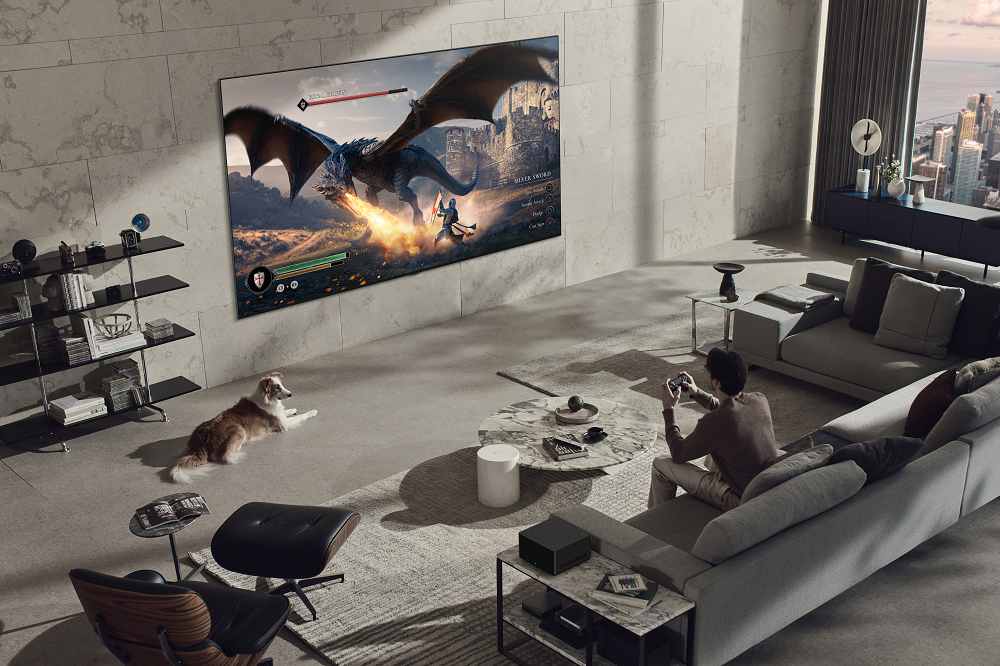 It's all thanks to a specially designed algorithm that instantly identifies the optimal transmission path from the Zero Connect Box to the TV. It's clever enough to detect changes on the fly (like a person or a pet strolling across the room), before making instant adjustments accordingly. The box's antenna can also be adjusted to accurately align with the TV's chosen location.
There's no specific stats on latency, which is a figure that keen gamers will no doubt be very interested in, but we're hoping to see more detailed info from LG in the near future.
As has become CES tradition, there's also no detailed pricing information or hint at a release date, meaning that this might firmly slot into the proof of concept box for the time being. Still, it's a step in the right direction, and we're looking forward to the tech evolving and trickling down into more TVs in future.