MSI Stealth 16 Mercedes-AMG Motorsport gets the green light
RTX 4070 graphics inside an AMG-inspired chassis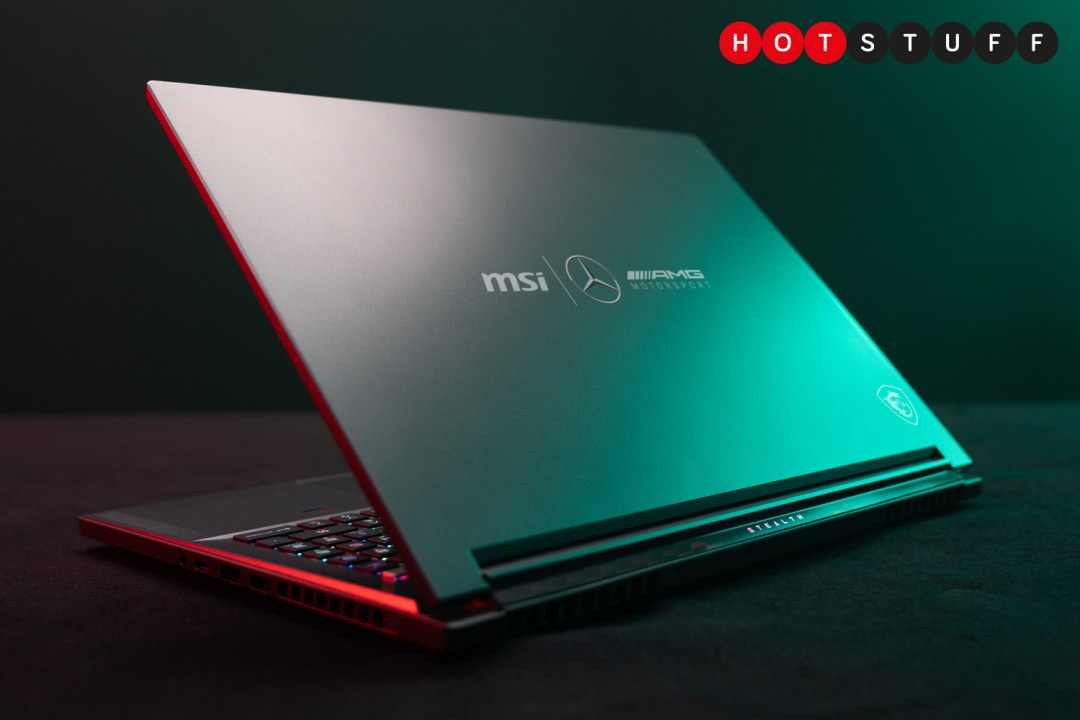 MSI is no stranger to high-performance laptops, most of which are designed for gaming, but the brand's new collab takes things up a gear. Mercedes-AMG is in the passenger seat for a new version of the Stealth 16, a laptop that already combined luxury with high performance. With an Nvidia RTX 4070 graphics card under the hood, it should have more than enough GPU horsepower to play the latest titles.
The stand-out part of this limited edition laptop is arguably the design. Finished in Mercedes' Selenite Gray colour, the Stealth 16 Mercedes-AMG Motorsport also features AMG's signature rhombus pattern. The brands reckon it pays homage to the Mercedes-AMG GT2, the most powerful customer race car Affalterbach has ever produced.
A good-looking laptop isn't going to leave its rivals for dust without the innards to match, so MSI's focus was on on packing in performance. The Stealth 16 Mercedes-AMG Motorsport runs an Intel Core i9 processor, and either an RTX 4060 or RTX 4070 GPU depending on spec. The pair should deliver snappy and reliable performance, even when you're thrashing it harder than a DTM driver mashes the accelerator pedal. It helps to have MSI's Cooler Boost 5 cooling system, which combines two fans and five heat pipes to keep things chilled, even under load. You'll also find 1TB of rapid NVMe storage and 16GB of DDR5 memory inside.
Elsewhere you'll find a 16in, 4K resolution OLED display, for epic contrast and punchy colours, a per-key RGB backlit keyboard courtesy of peripheral pioneers Steelseries, and an impressive amount of ports for what's a rather thin and lightweight bit of kit: it measures just 19.95mm at its thickest point, and tips the scales at 1.88kg.
Alongside the laptop, you'll get specially designed accessories, including a box, mouse, mouse pad, USB stick, pouch, and cable ties. They all also pack the same logos – perfect for any fans of Mercedes-AMG.
Fancy blazoning your next laptop in Mercedes-AMG clobber? The Stealth 16 Mercedes-AMG is now on sale in the UK, starting from £2399 (around $3000). You can get one in your garage – sorry, get one on your desktop – by heading to Amazon, as well as other major tech retailers.
Don't worry if that's not quite your speed, though: this is reportedly just the first of multiple collaborations.