This music system knows when your mates are over
Getting the party started? The Dynaudio Music 1 is way ahead of you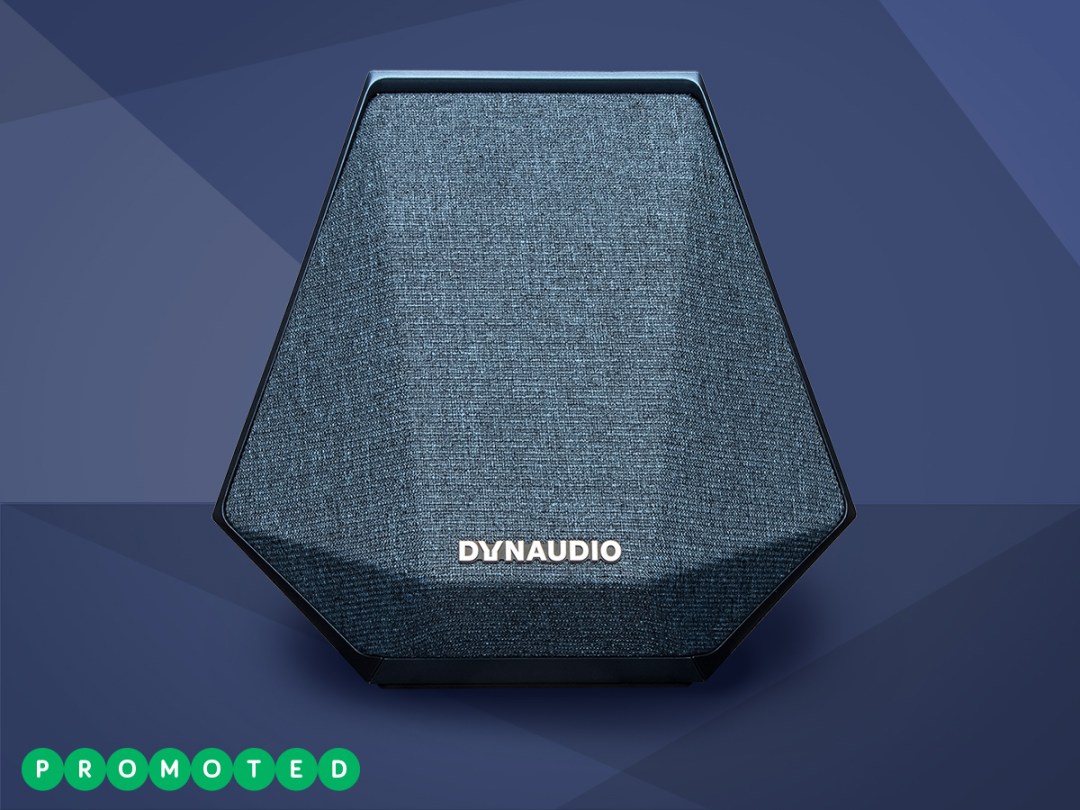 We all like a party. Well, all of us except speakers. The music they're expected to play gets ever closer to Agadoo as the evening progresses, and they get turned up ever further as the cycle of drowned-out-music, can't-hear chat, drowned-out-music progresses towards disaster. Not with the Music 1. Its NoiseAdapt tech is designed to monitor the ambient conditions and constantly optimise its tonal characteristics so the sound is always clear: not loud, just heard and enjoyed. And with RoomAdapt, it can be put on a high shelf and still sound exactly the same as it would if it were within easy reach (its 8-hour battery life will help there, too). And you don't have to worry about your mate Barry engaging Bluetooth and hovering his thumb over his Black Lace megamix, either. Activate one of the Music 1's presets and you can access Music Now, which auto-generates a playlist of songs based on your tastes and listening habits, streamed from TIDAL over Wi-Fi. That's better.
Want to expand the party throughout your home? The Music 1 has three big brothers, so you can build a multi-room system with some serious smarts.
The living room: Dynaudio Music 7
The bedroom: Dynaudio Music 5
The garden: Dynaudio Music 3
To learn more about Music, Dynaudio's range of intelligent (and rather dashing, frankly) music systems, click here.