Ninja's debut BBQ is the grilling, smoking, air frying answer to your outdoor culinary dreams
The Woodfire Electric BBQ Grill & Smoker does practically everything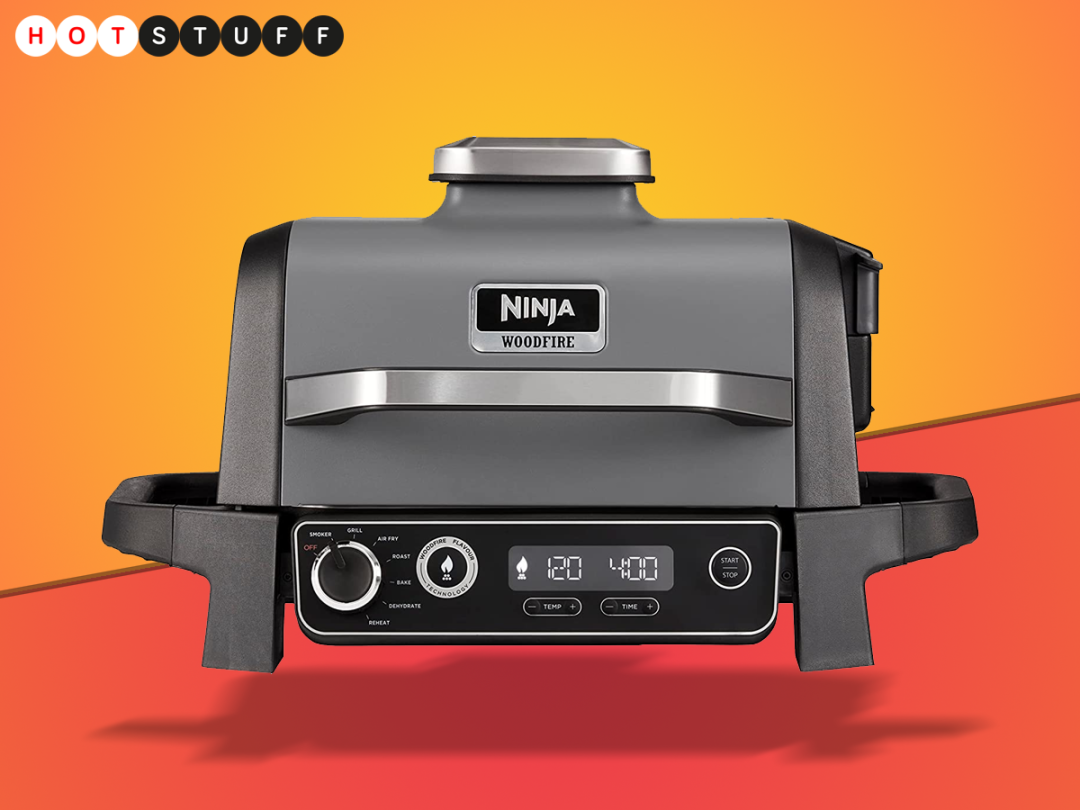 Famed for its air fryers, Ninja has now set its sights firmly on your patio with its new Woodfire Electric BBQ Grill & Smoker.
The clue's in the name — an electric-powered grill that lets you quickly and easily cook up a storm, with no gas or charcoal headaches in sight. As long as you've got a convenient plug within reach, you'll be searing halloumi slices and burgers in no time. You won't get the gloriously smokey taste of charcoal on an electric grill, mind, but that's where the next feature could come in handy:
If you fancy exploring your culinary horizons beyond the usual grilling, Ninja's tech-packed box also offers a built-in smoker that's capable of burning natural wood pellets for those authentic smoky barbecue flavours. With a convection fan for evenly circulating heat and smoke around, the resulting briskets and ribs should make for a transcendent experience. 
Serious smoke enthusiasts will want to bear the maximum pellet burning time in mind though — while 30-90 minutes is definitely respectable, it can't hold a candle to a dedicated smoker grill like those from Traeger, which have massive pellet reservoirs that can last up to a staggering 20 hours. If you're happy to top up every few hours for those super slow-cooked ribs though, then you'll be fine. Just don't forget the apple juice spritz.
Lastly, Ninja's grill also doubles up as an outdoor air fryer, with seven different customisable cooking functions at your disposal. These include the classic air fry, roast, and bake modes, as well as reheat and dehydrate, and should be familiar to all those who have jumped on the justifiable hype of regular kitchen air fryers too.
Available now for £349.99, the Woodfire Electric BBQ Grill & Smoker could be the do-it-all wonder box that will see you through another blazing summer.