8 is great: 5 reasons the iPhone 8 is the smarter choice
It may have made fewer headlines than the iPhone X, but when it comes to new tech and epic power, the 8 delivers. Just like the Three network…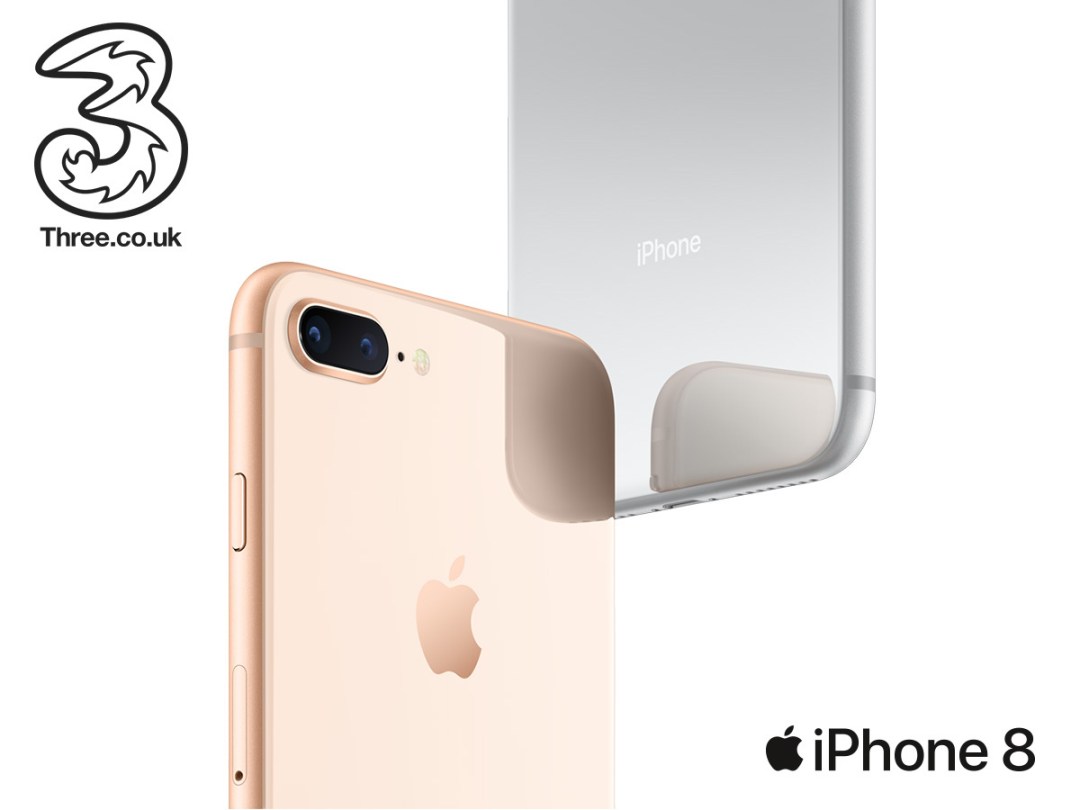 Forget the hype. Forget £1,000 mobiles. Forget Roman numerals. Focus, instead, on the things that matter: a cutting-edge screen, an upgraded processor, an even better camera. The iPhone 8 has all these things, and more besides.
Here are five reasons why getting an iPhone 8 will be a smart decision – and how the Three network can make the most of its skills.
You'll get bang for your buck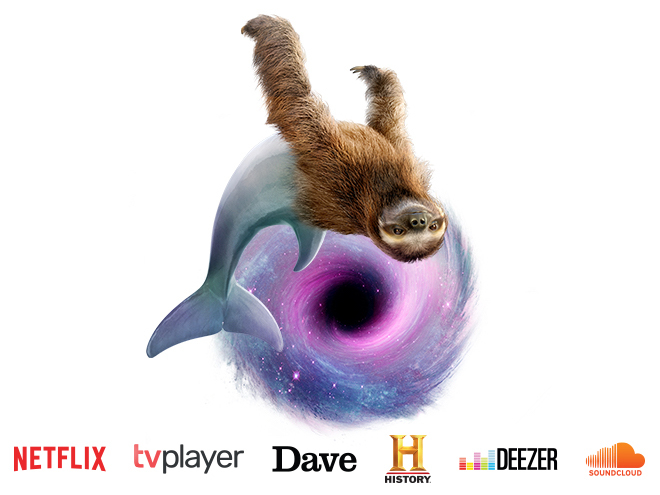 The iPhone 8 is available from £699 SIM-free, and the iPhone 8 Plus £799 – hefty price-tags, certainly, but significantly more affordable than the iPhone X.
The Three network also gives you more for your money. With Three's Go Binge, you can stream your favourite shows and music, infinitely, without using up your data. Just imagine: all-day Deezer, never-ending Netflix and tariff-free TVPlayer could soon be yours.
A killer screen for awesome entertainment
The iPhone 8 and 8 Plus' new displays feature a wider colour gamut and come with True Tone, which uses a light sensor to tailor the white balance to ambient conditions. Using it outside? Up goes the brightness and colour temperature. In bed? It'll get dimmer and warmer-looking. The aim is to give you a better visual experience wherever you use your phone.
A brilliant screen is brilliant news if you're a TV and film fanatic – so long as you have the data coverage to support it. That's where Three comes in. Offering 4G where available on the UK's fastest-growing network, Three allows you to watch what you want, where you want, when you want.
More storage, more speed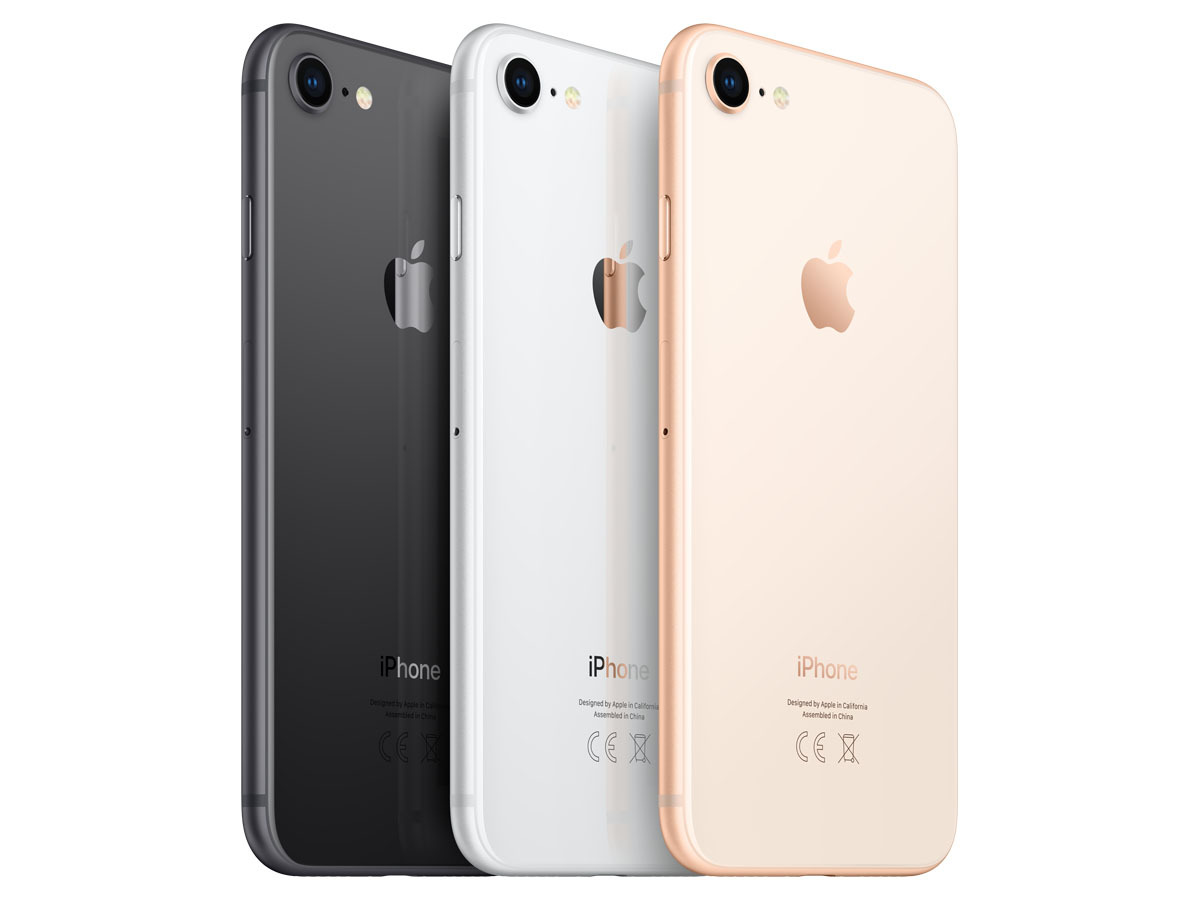 The starting storage size of the iPhone 8 is a roomy 64GB, double that of the iPhone 7. And if you want even more storage, there's a 256GB variant available. The processor is improved, too: it's the new six-core A11 Bionic, which has a dedicated 'neural engine' for AI tasks, 30% faster graphics and a 70% overall performance boost. It's the very same spec as the one in the iPhone X.
A high-performing phone deserves a high-performing network like Three. Make the most of the 8's improved storage and speed by downloading pictures quickly via 4G as standard, watching glitch-free films on Go Binge or making the most of Three's partner apps such as Soundcloud.
A killer camera you can take anywhere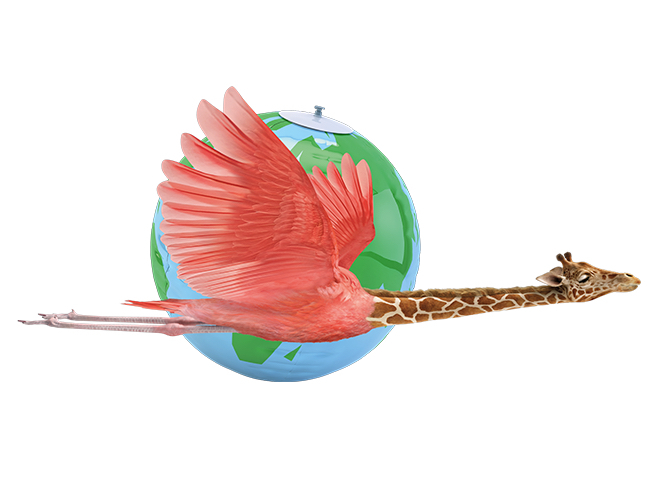 Apple claims it's managed to massively improve the iPhone 8's camera quality. It features a new image signal processor and wider camera aperture that will let it capture more light than the previous model. Thanks to its dual rear lenses, the 8 Plus goes one further, with some neat custom camera features.
Portrait Lighting mode, for example, maps your subject's face and then allows you to adjust settings to create a variety of advanced lighting effects. A camera this powerful deserves to be taken on holiday. And with Three's Feel At Home, you can Go Roam in 60 destinations around the world. Mountain-biking in Brazil? Facebook it. Zorbing in New Zealand? Send a pic home to prove it.
Wireless charging for convenience
One of the iPhone 8's coolest developments is its ability to charge wirelessly. It works with any charging pad that uses the Qi (pronounced: chee) standard. You can pick up Qi chargers from Mophie, Belkin and others, and Ikea makes lamps with Qi charging pads built-in. Apple has a wireless charging pad of its own coming out new year.
Wireless charging is all about convenience, and Three's best features are too. Take 4G Super-Voice. It's designed to eliminate indoor blackspots and significantly increase coverage in rural areas. Desperate to send a Snapchat of your new favourite band to your mates without leaving the subterranean venue? Now you can. Looking to call in some takeaway to your secluded cave in the Scottish wilderness? Be our guest. (Note: be sure to tip generously.)
So if you're looking for a phone with a small ego but big selling points, reach for the iPhone 8 on Three. It's the smarter choice.
To find out more about the iPhone 8 on Three, click here >>