Sony WF-1000XM5 in-ears offer astonishing noise cancelling
Svelte-looking 'buds also step up on call quality and head tracking spatial sound
Sony already makes some of the very best noise-cancelling headphones that money can buy – but there's always room for improvement, right?
The Sony WF-1000XM5 are the latest iteration of the firm's flagship ANC in-ears, and promise to silence the outside world by a significant 20% more than the outgoing (and excellent) WF-1000XM4.
The new model is also 25% smaller and 20% lighter than the XM4, which were already pretty tiddly, yet still find room inside for larger 8.4mm speaker drivers. Sony's bespoke Dynamic Driver X uses a combo of hard and soft materials to strip out unwanted distortion, and is meant to cover a wider frequency range this time around.
It has dual on-board processors for 24bit audio signal processing and ANC. The latter uses three microphones per ear to listen to your surroundings. Bone conduction sensors and a mesh covering for the feed-forward mic also help cut down on wind noise when making voice calls.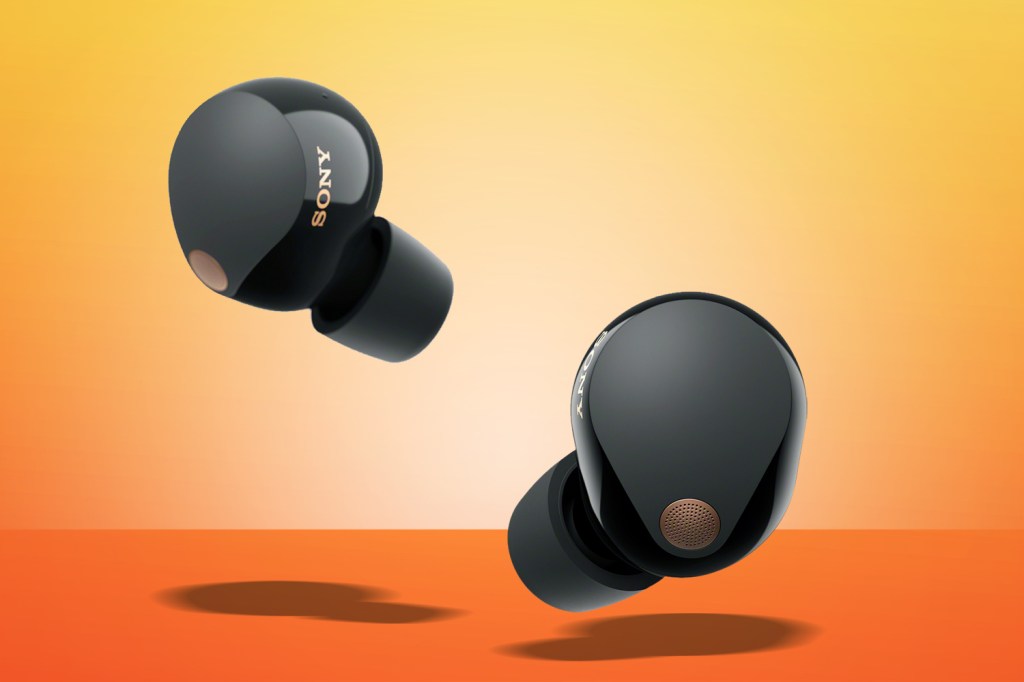 A new super small set of ear tips is included in the box, along with small, medium and large sizes, so there's no excuse for not having a comfortable and secure fit. The buds are IPX4 splash resistant, so will cope just fine with a sweaty gym session or light rain shower.
Naturally the XM5 also has all the goodies we've come to expect from a pair of top-tier Sony headphones, including LDAC Bluetooth support for high quality streaming, Multipoint for dual device connectivity, Spotify Tap for quickly resuming your most recent playlist, and head-tracking 360 Reality Audio spatial sound.
Battery life is clocked at 24 hours with ANC on – that's eight hours from the buds themselves, plus two full top-ups from the compact charging case, which of course supports both wired and wireless charging. Sony reckons a three minute splash and dash can add another 60 minutes of listening time, too.
The Sony WF-1000XM5 will go on sale in August, with prices set at £259/$300/€320.