10 fast facts – iPad
The iPad has launched, and here's what you need to know. At a glance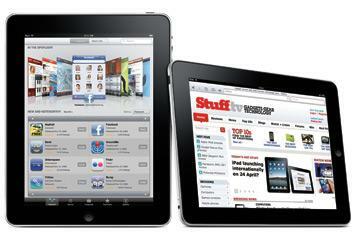 The iPad is out, and we've already had a bit of hands-on with the talk of webtown, but here's the (very) skinny on its first weekend in the wild:
1. 300,000 iPads were sold on launch day…
… plus a million apps and 250,000 iBooks. Ulp.
2. Most reviews uphold Apple's 10 hour battery life claims…
… but even given a full-throttle thrashing, it'll still run for nearly six.
3. It was jailbroken in a day…
… by the iPhone Dev-Team's MuscleNerd. Bring on the idiot-proof download hack.
4. Browsing is fast…
… but web addicts are smarting from the lack of Flash support.
5. iPads are fussy about charging…
… and will only take juice from the supplied charger or a high-power USB 2.0 port.
6. You can read eBooks you already own…
… just like you would with music on an iPod. The ePub format and iTunes are mandatory.
7. Four becomes six…
… in the iPad's app tray. Just drag two extra apps of your choice to the bottom of the screen. Nice.
8. Apple's new A4 chip motors…
… at up to 60 per cent faster than Snapdragon, and around twice as fast as the iPhone 3GS's ARM Cortex A8. (Source: Anandtech)
9. Apps are not cheap…
… with many apps converging around the $10-15 mark. Ouch.
10. There's already a silly accessory…
… and it's a wearable, iPad compatible vest. Do not, repeat not, buy one.