5 best waterproof gadgets
Staying out for the summer? Then you'll know that beautiful blue skies are far from a guarantee. And even if you do venture to warmer shores, the sea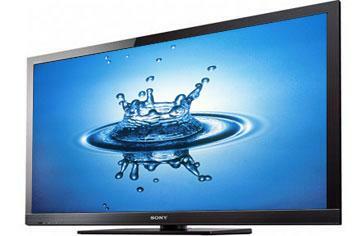 Staying out for the summer? Then you'll know that beautiful blue skies are far from a guarantee. And even if you do venture to warmer shores, the sea and the pool could be your gadgets' worst nightmare.
Panasonic DMC-FT2 camera
£320, www.panasonic.co.uk
Dunk this colourful camera in up to 10m of the wet stuff and it'll laugh it off, continuing to shoot vibrant 14MP stills and 720p video clips. The rugged casing and weather sealing also protects it against dust, extremes of temperature and two-metre drops. Rumour has it it'll also survive if you drop a Mr Whippy onto it.
Sonim XP3 Sentinel phone
£varies, www.sonimtech.com
Talkers don't come tougher than the XP3 Sentinel. Capable of shrugging off the sort of treatment that'd leave your iPhone 4 a broken pile of glass and shattered smugness, it's waterproof, dustproof, freezeproof and crushproof. Designed with dangerous environments in mind, it also has a panic button that, when pushed, alerts a control centre to your position using GPS. Just don't use it when you get lost looking for the Pyramid Stage…
H2O Surge Pro headphones
£90, www.h2oaudio.co.uk
These earbuds are designed with the sporty type in mind, and they shrug off sweat (ear sweat – ewww) like nobody's business. But they're also waterproof, and not just able to withstand a light summer shower – we mean properly waterproof to a depth of 12ft. And you can even give them a rinse under the tap after a particularly heavy running session. Audio quality isn't an afterthought, mind you – the balanced armature drivers are designed to deliver highly accurate sound.
Toshiba Camileo BW10 camcorder
£130 (available July), www.toshiba.co.uk
The Flip Mino HD is all very well, but it won't survive a dunking in a festival puddle. Toshiba's new mini camcorder will, however, not to mention run-ins with dust, sand and your own drunken cackhandedness – drop it onto concrete and it'll still be happily capturing 1080p video at a respectable 30fps. Footage (and 5MP stills) are squirrelled away on SD card (up to 64GB capacity), and can be played back direct on your HDTV via an HDMI cable.
Pure Oasis Flow DAB/Wi-Fi radio
£tbc, www.pure.com
Unfortunately this won't be in the shops until a bit later in the summer, but it could well be the perfect festival radio. It's got DAB, DAB+ and FM tuners, plus Wi-Fi for web radio stations – and everything is squeezed into a hardy weatherproof case with aluminium framework and rubber seals. You can also hook up your MP3 player via the 3.5mm jack, and a built-in rechargeable battery serves up hours of al fresco audio.
More stories on Stuff.tv
– 5 of the best sports watches
– 5 of the best summer sunglasses