Alcatel readies the budget Android OT-915 to take on BlackBerry
Alcatel prepares to launch a BlackBerry-baiting budget Android rival ahead of Mobile World Congress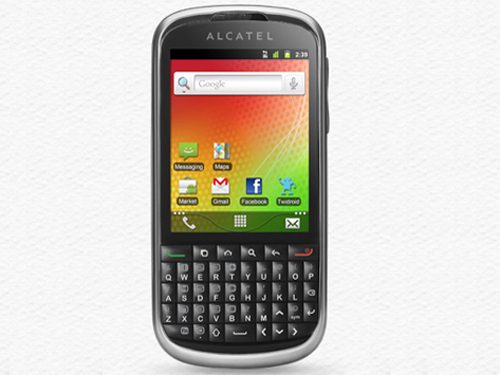 While smartphone manufacturers are busy putting the spit and polish on their handsets and slates for Mobile World Congress, Electric Pig is reporting that Alcatel has already let slip the details on one of its handsets – the pocket-friendly OT-915.
Despite being expected to make an appearance at the smartphone showcase taking place later this month, we know that the French company's new smartie will arrive rocking Android 2.3 and a BlackBerry-baiting QWERTY keyboard.
The candybar-shaped OT-915 is 11.9mm thick, with a 2.8in 240 x 320 pixel display, 5MP snapper and an FM radio.
With most Android smartphones opting for touchscreens, it's fair to say that QWERTY-toting Android handsets are a dying breed with efforts from Motorola, HTC and Dell all failing to make their mark or boot BlackBerry off its throne.
Alcatel is hoping its OT-915 will be able to shake things up a bit – though when it'll arrive and how much it'll cost are mysteries for the time being. We'll be bringing you the latest news from MWC, though, so watch this space.
You may also like: Motorola Medfield smartphone images surface